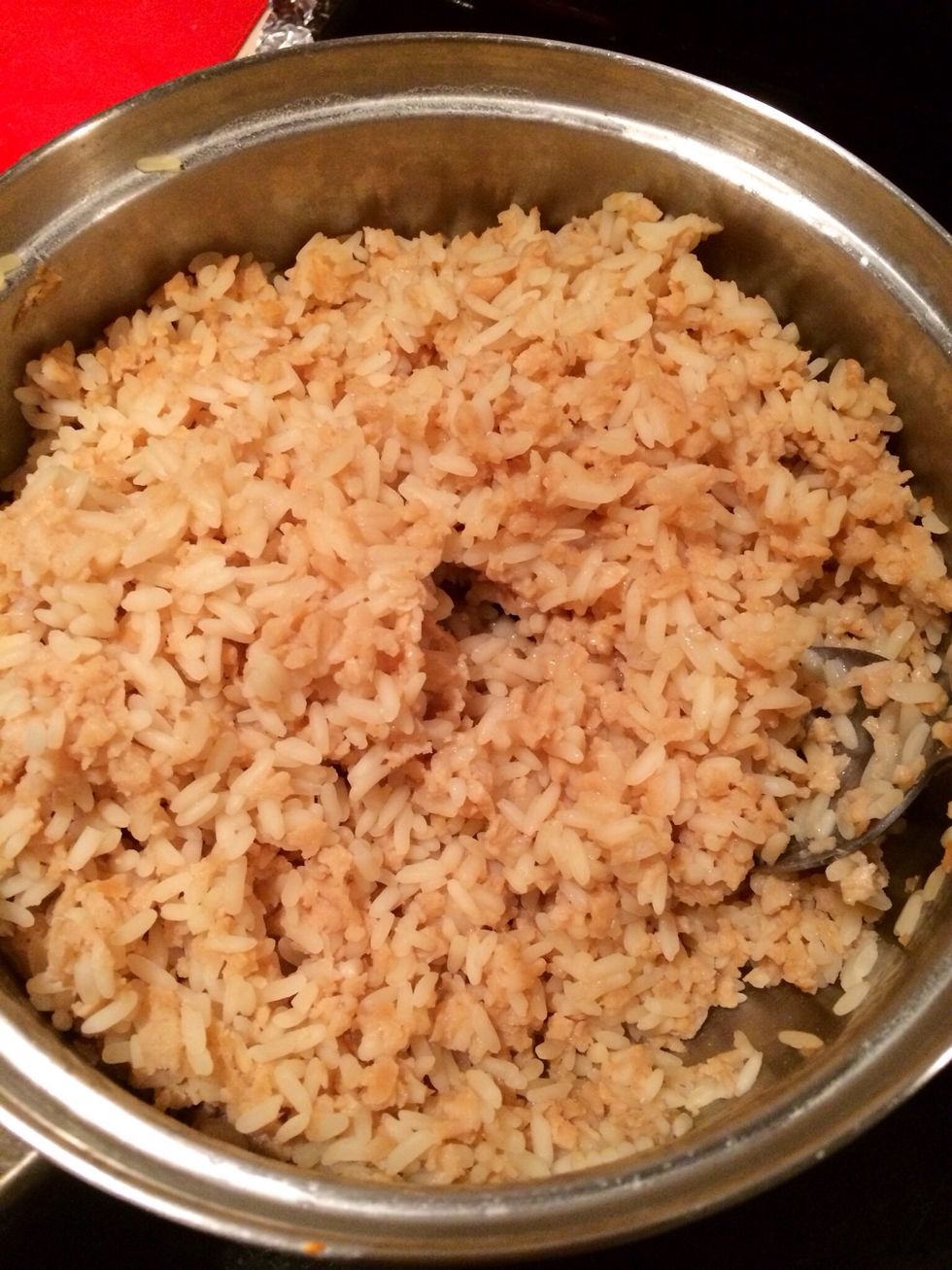 Start by cooking the rice and soya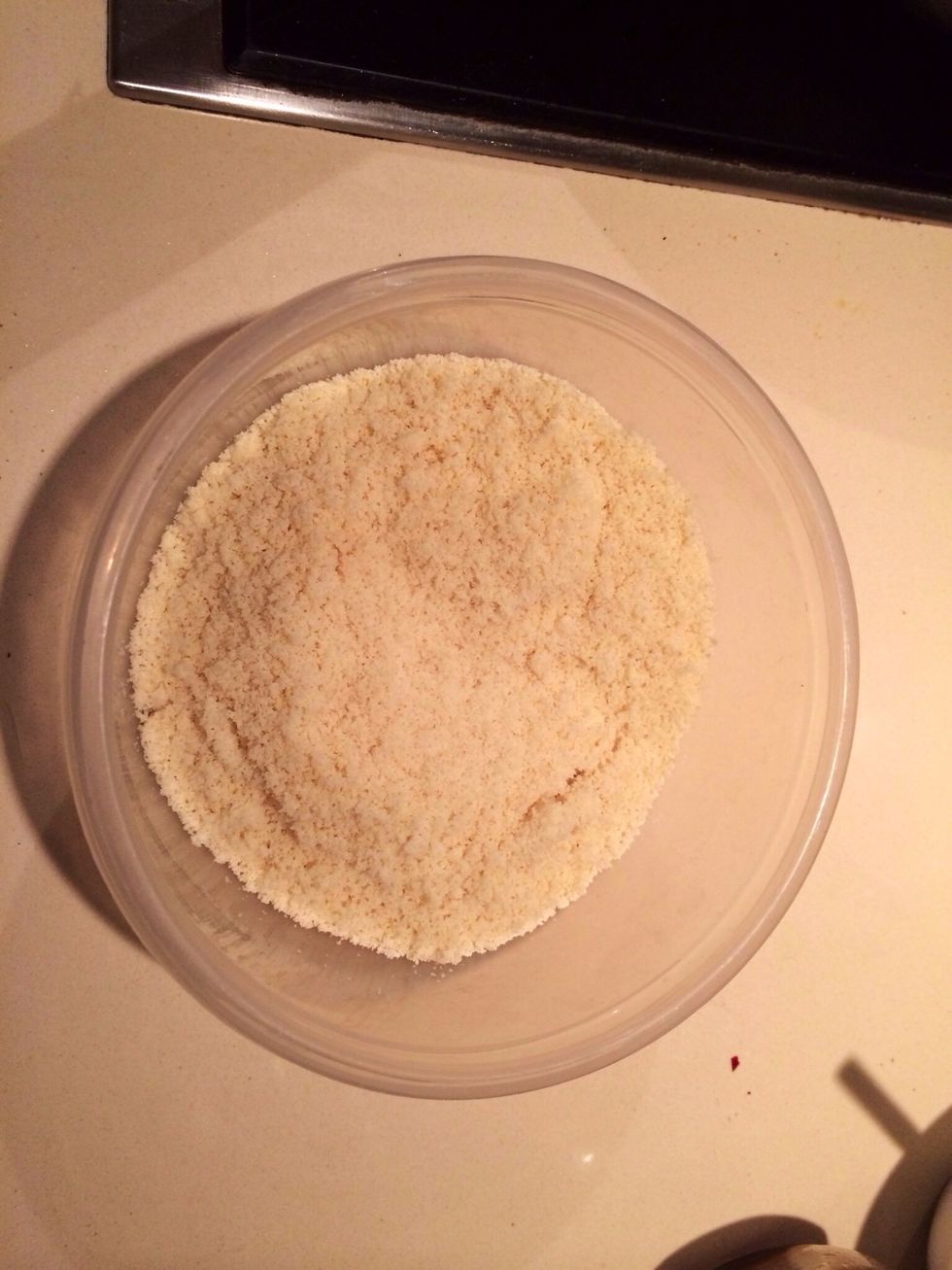 Sautee the almonds in a hot sauce pan with a bit of oil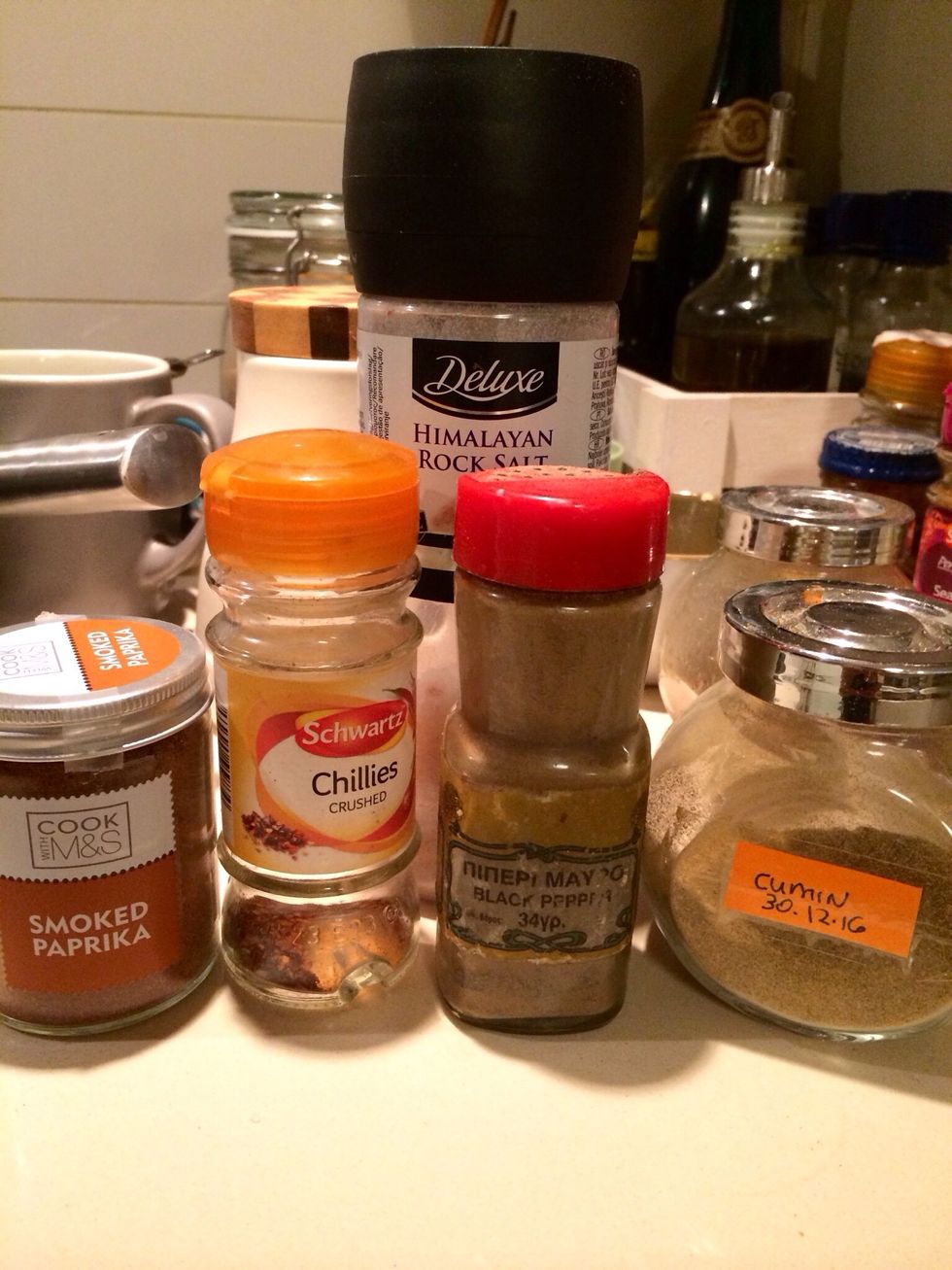 Add the spices to the almonds in the pan and stir until well blended. Cook for 3 min.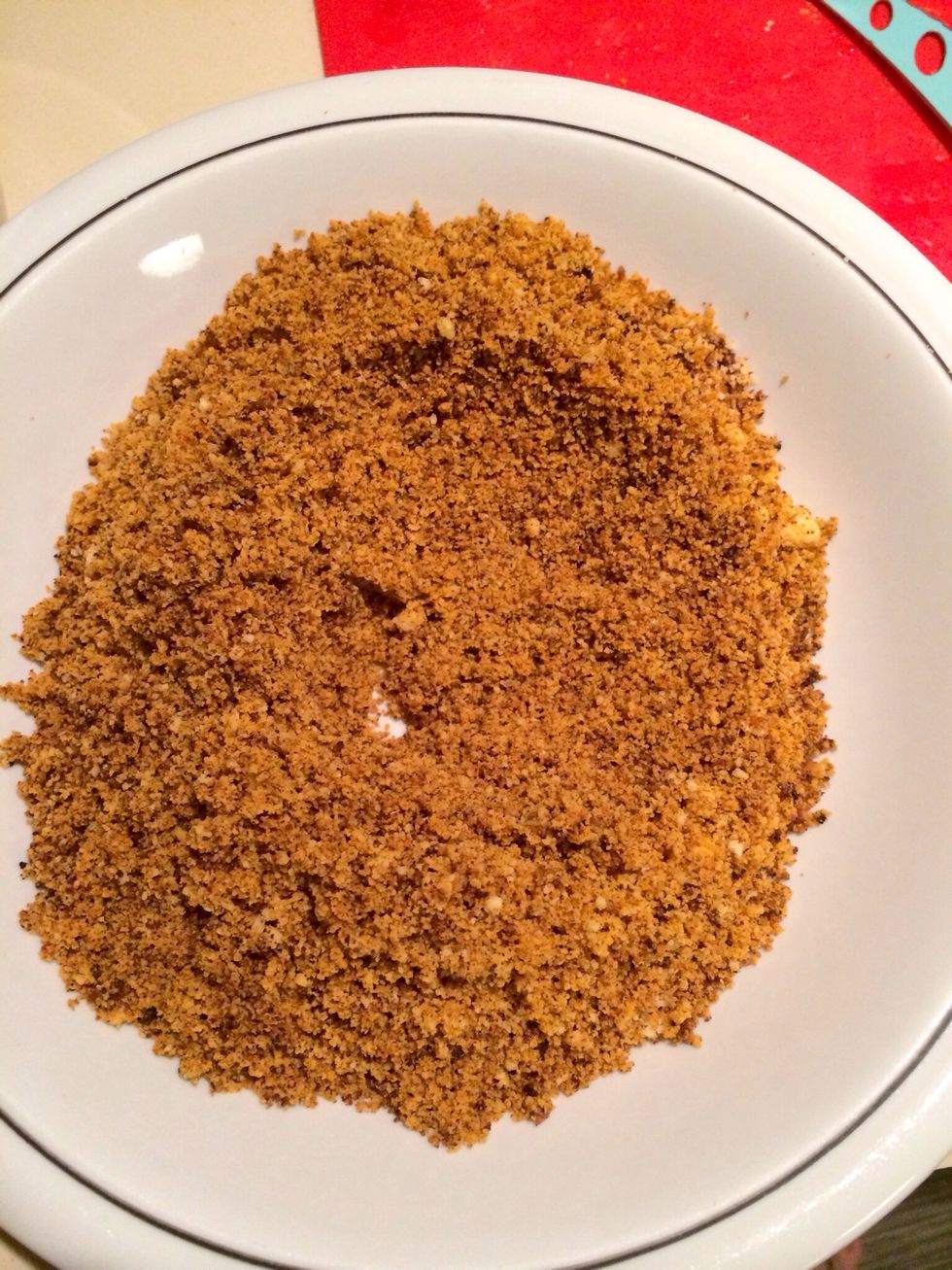 Place almonds and spices in a plate to cool down.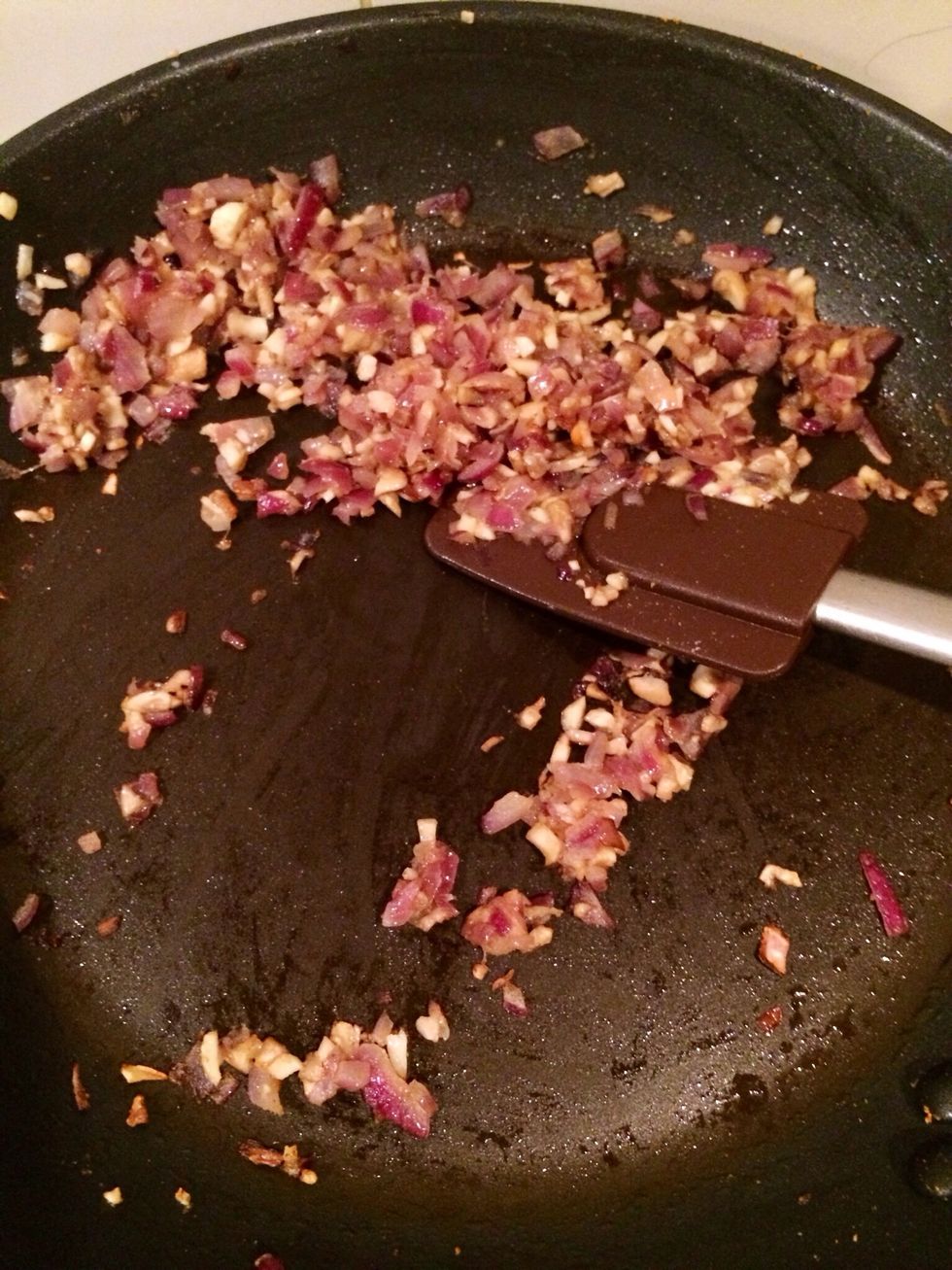 In the hot pan sautee the onions and mushroom for about 4 min.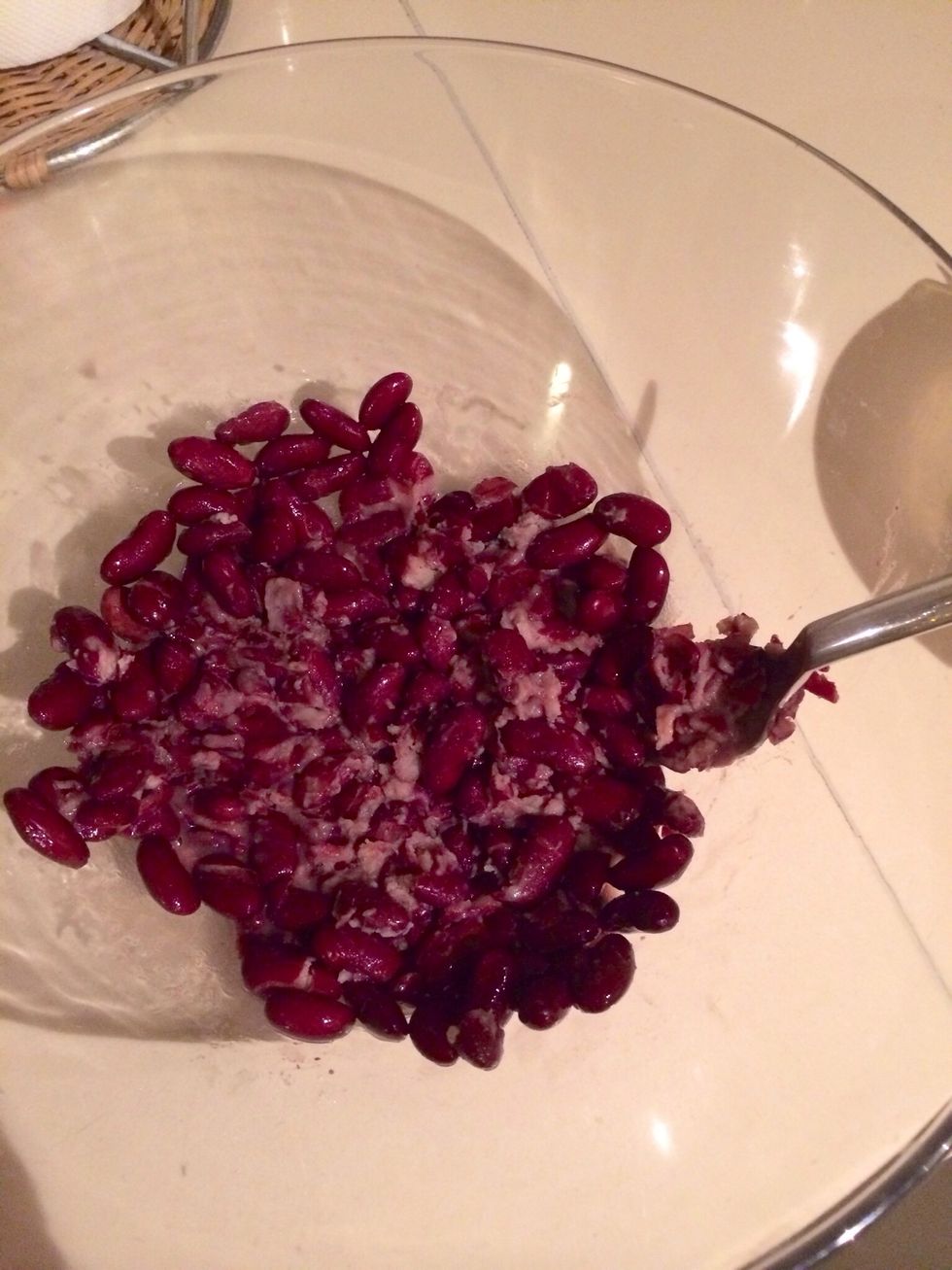 In a large bowl, mash the kidney beans with a fork.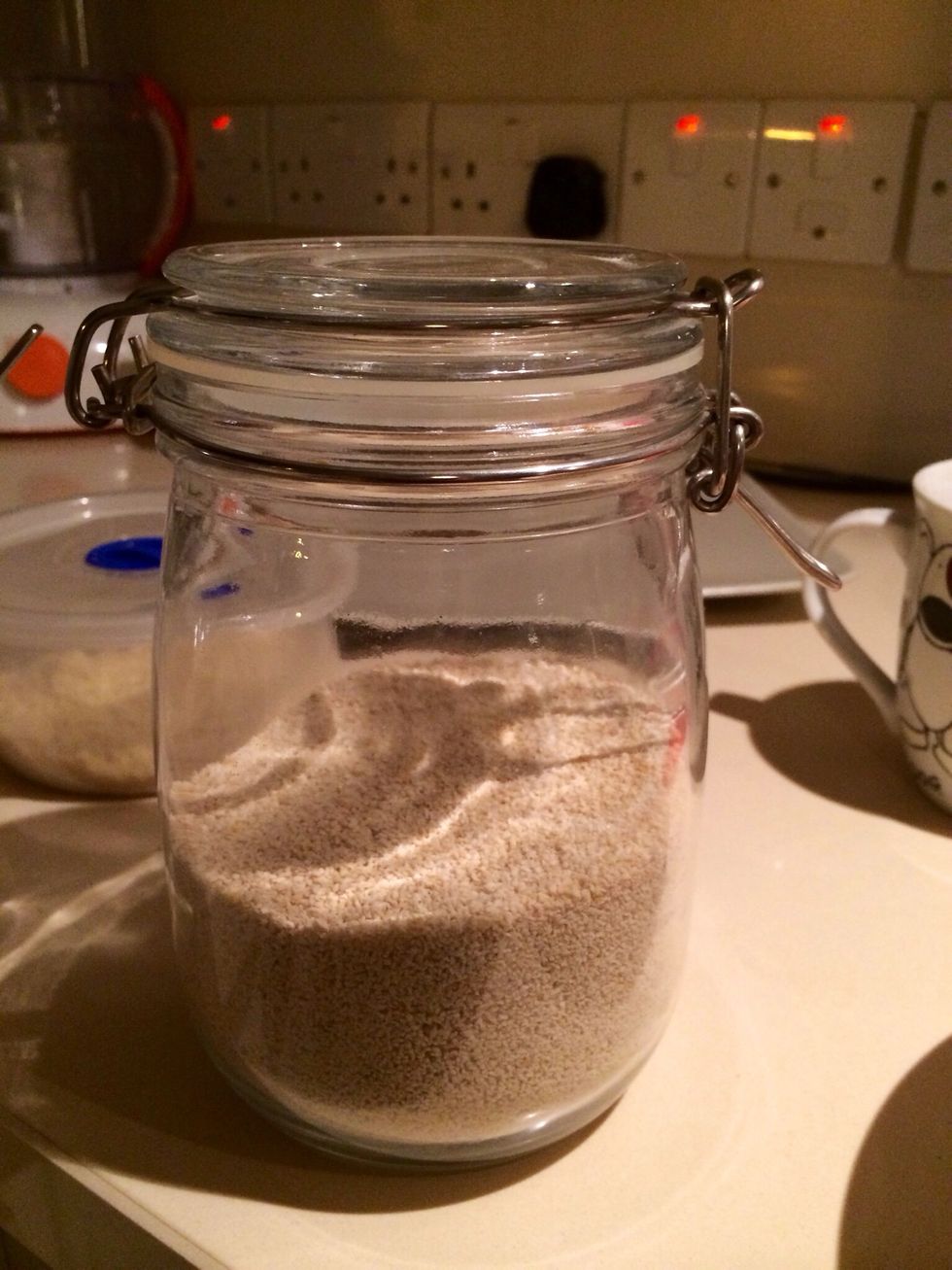 Add the bread crumbs.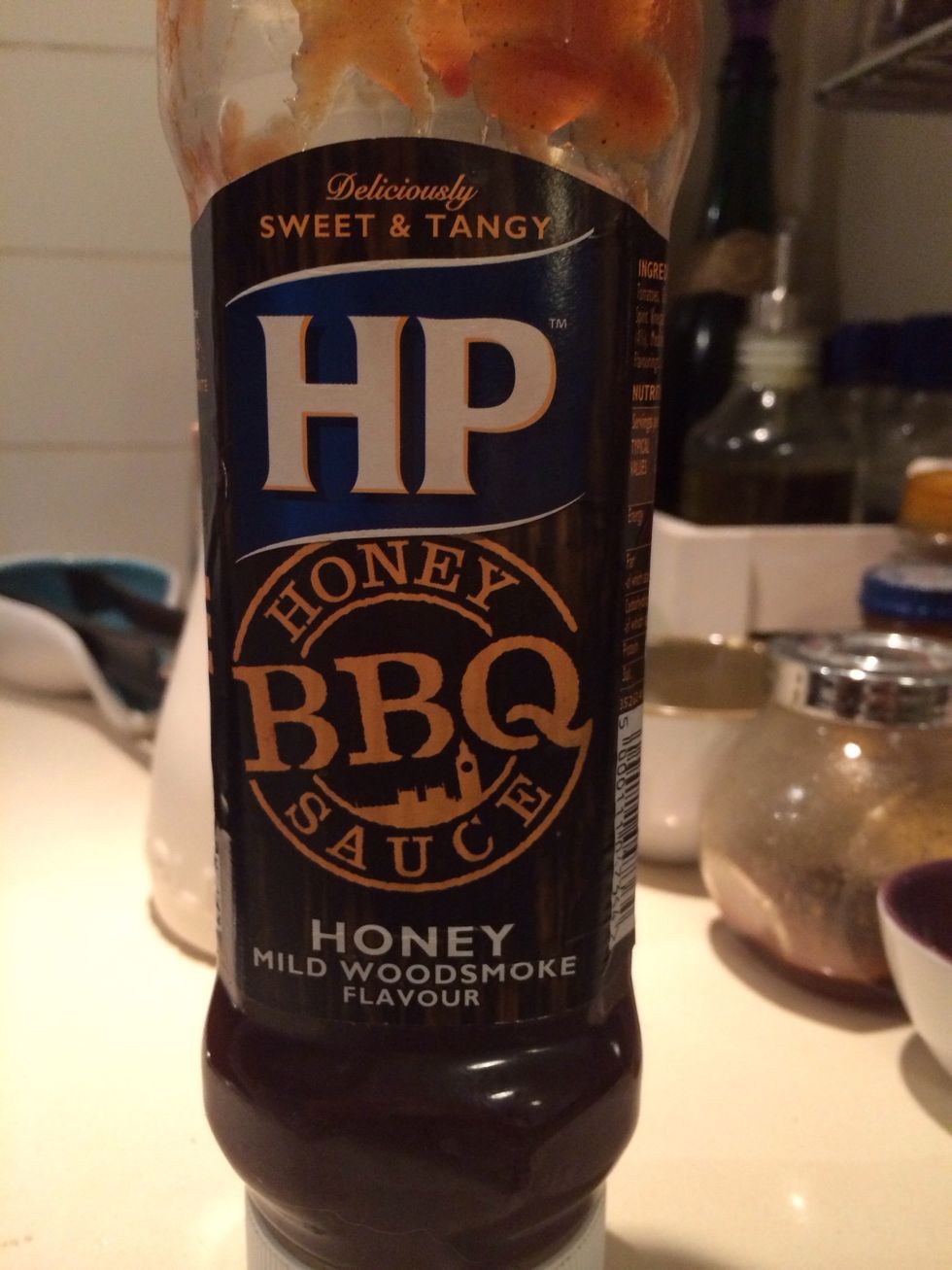 Add the honey barbecue sauce.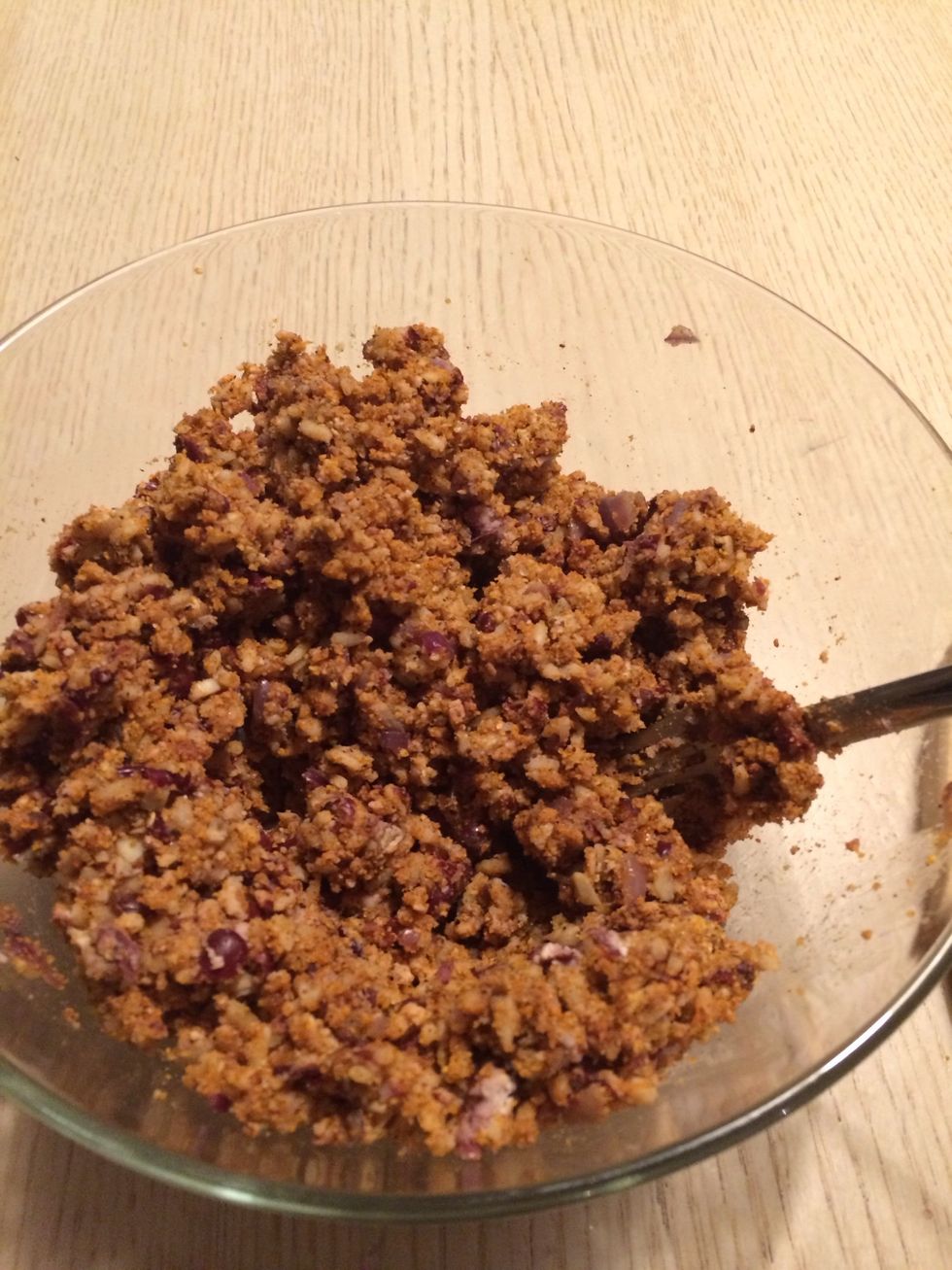 Mix the rest of the ingredients.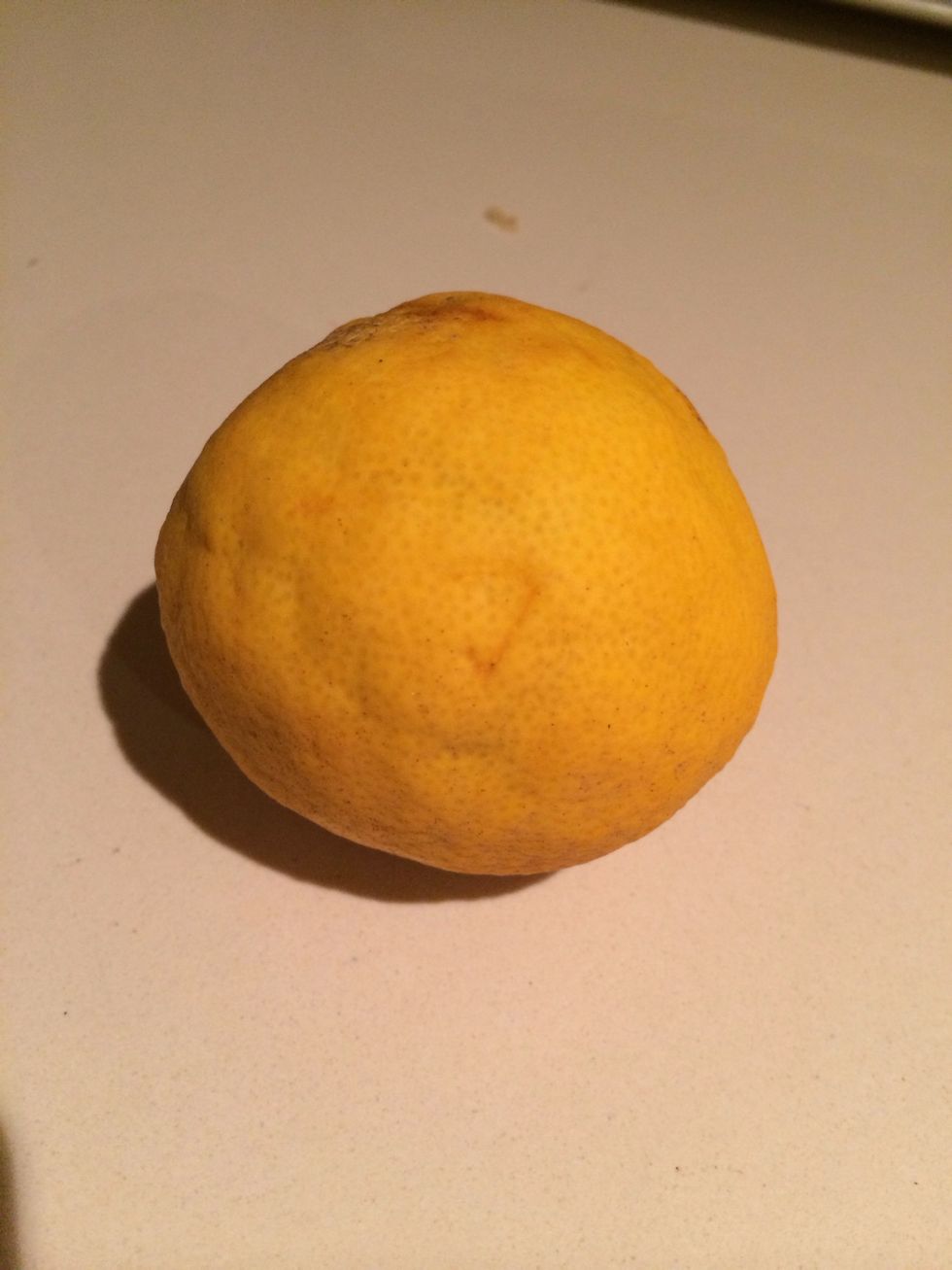 Add lemon juice.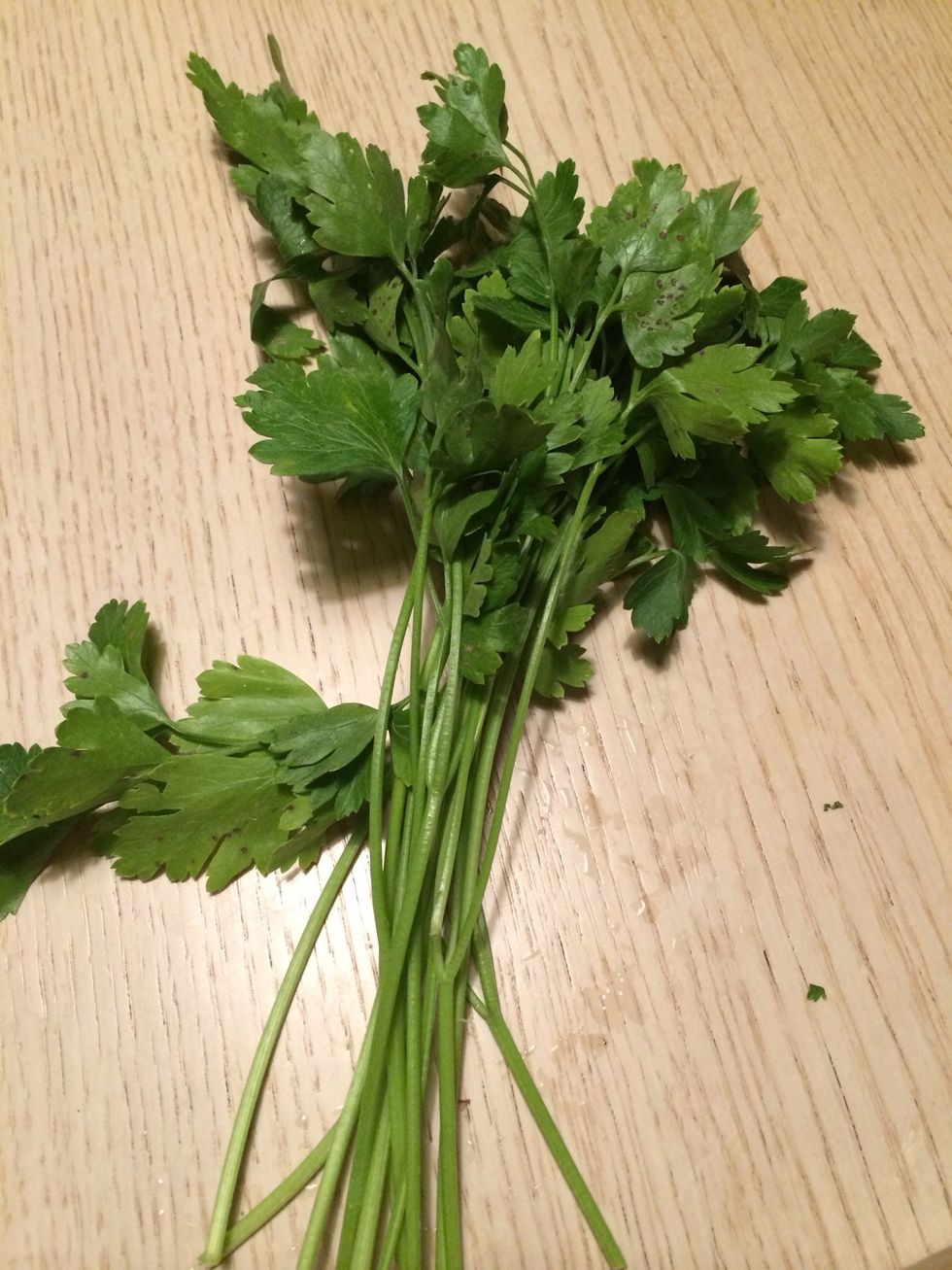 Add some chopped parsley.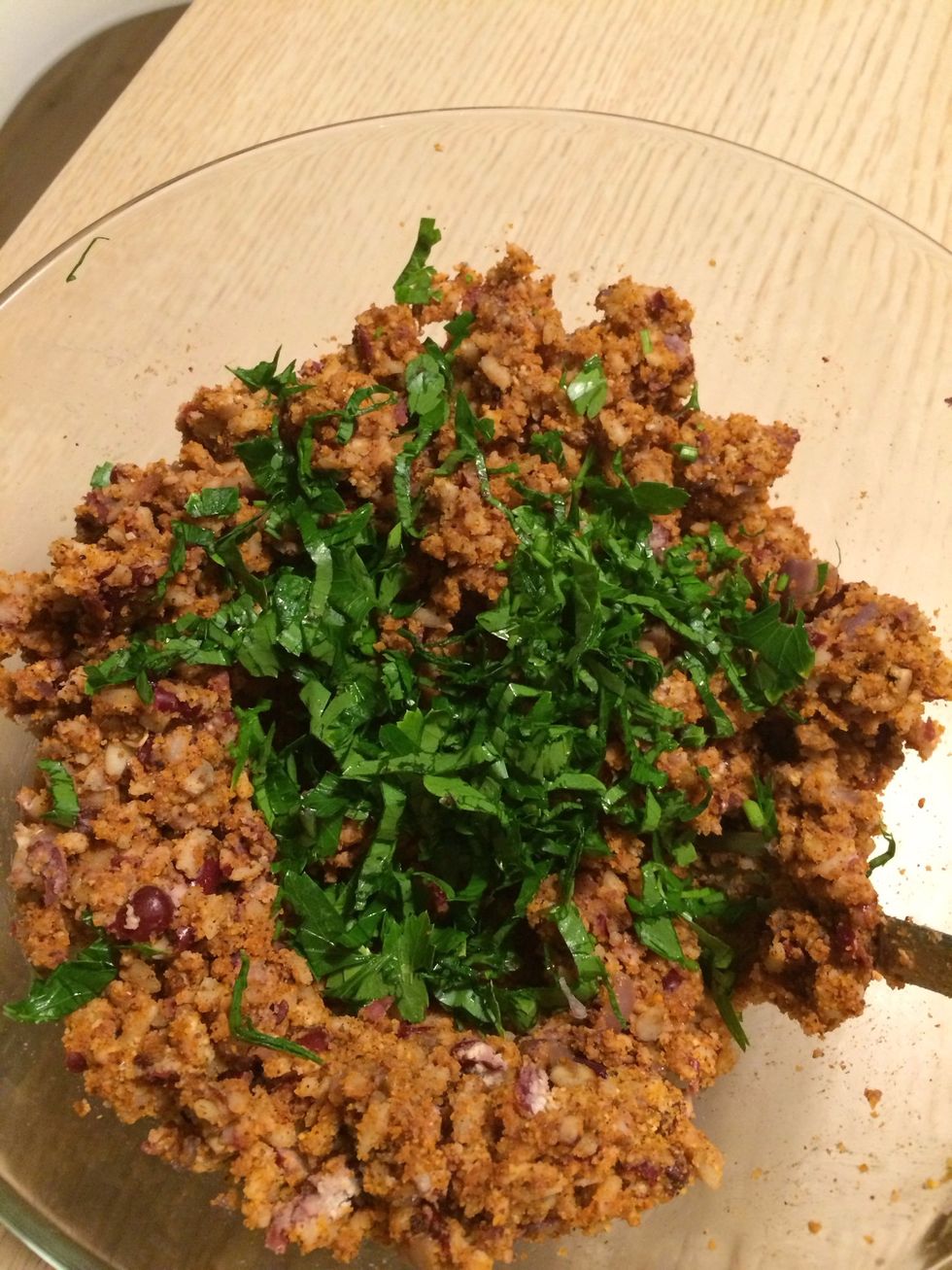 Mix again.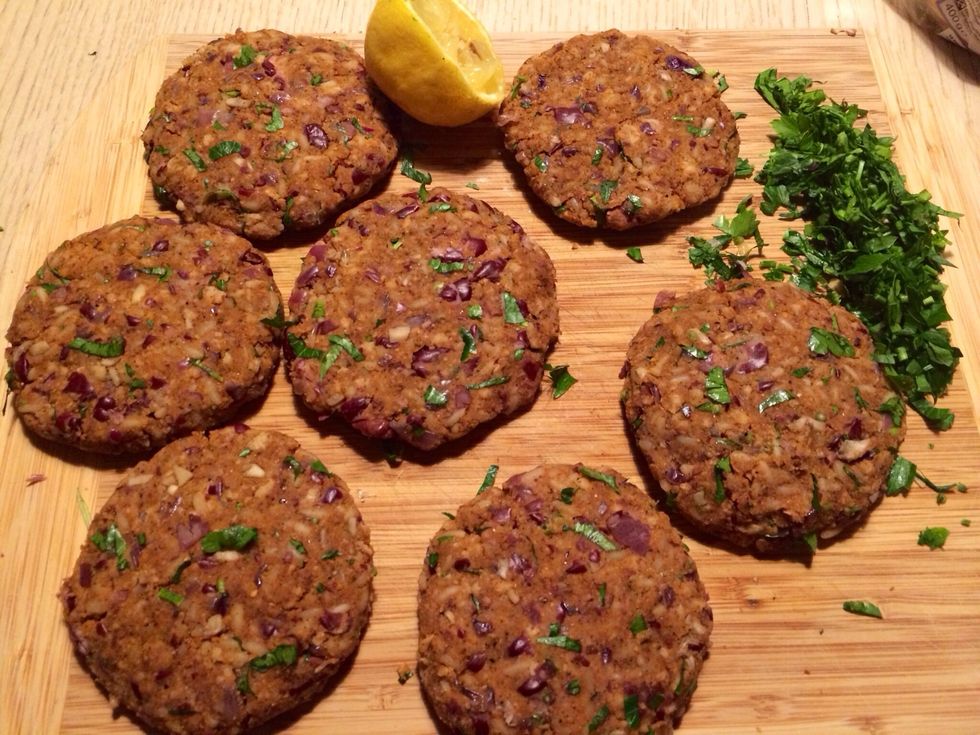 Mold mixture into about 7 burgers Then sautee about 3 burgers each time in a hot pan with a bit if oil. Two minutes each side.
Serve with your favorite toppings and sides. Yogurt recommended!
1.0c Cooked rice with minced soy
1.0c Red kidney beans
1.0 Red onion chopped
8.0 Mushrooms
1.0c Grated almonds
1.0Tbsp Each cumin, smoked paprika
1.0tsp Crushed chilies
1.0Tbsp Brown sugar
1/2tsp Salt and pepper
1/3c Breadcrumbs
3.0tsp Honey barbecue sauce
1/2 Lemon juice
Chopped parsley
2.0tsp Olive oil