How to make a journal from recycled newspaper
Make a Journal From Recycled Newspaper
15
Gather a few slim sections of newspaper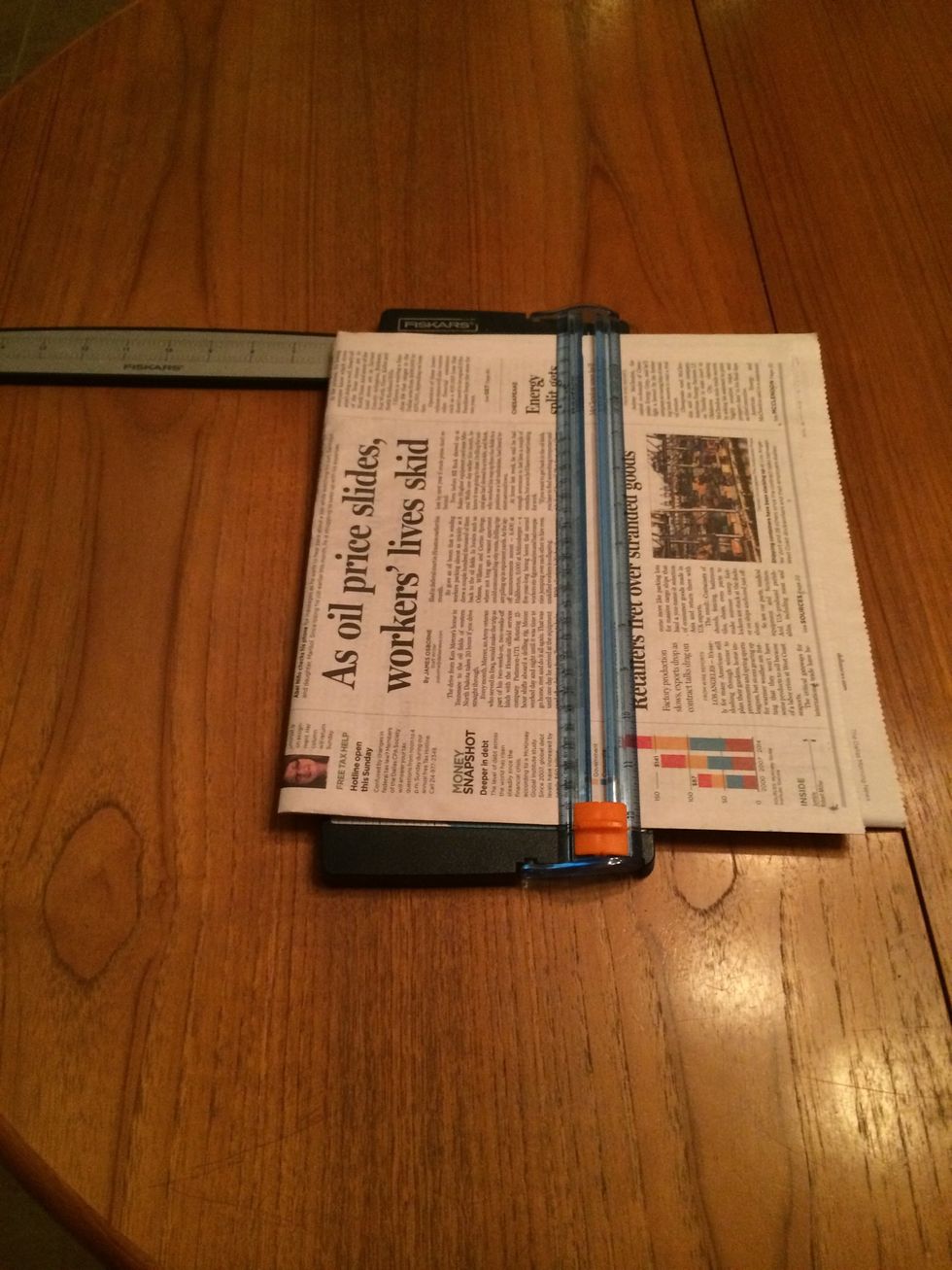 Cut newspaper section to desired dimensions. Be sure to cut paper along the folded edge.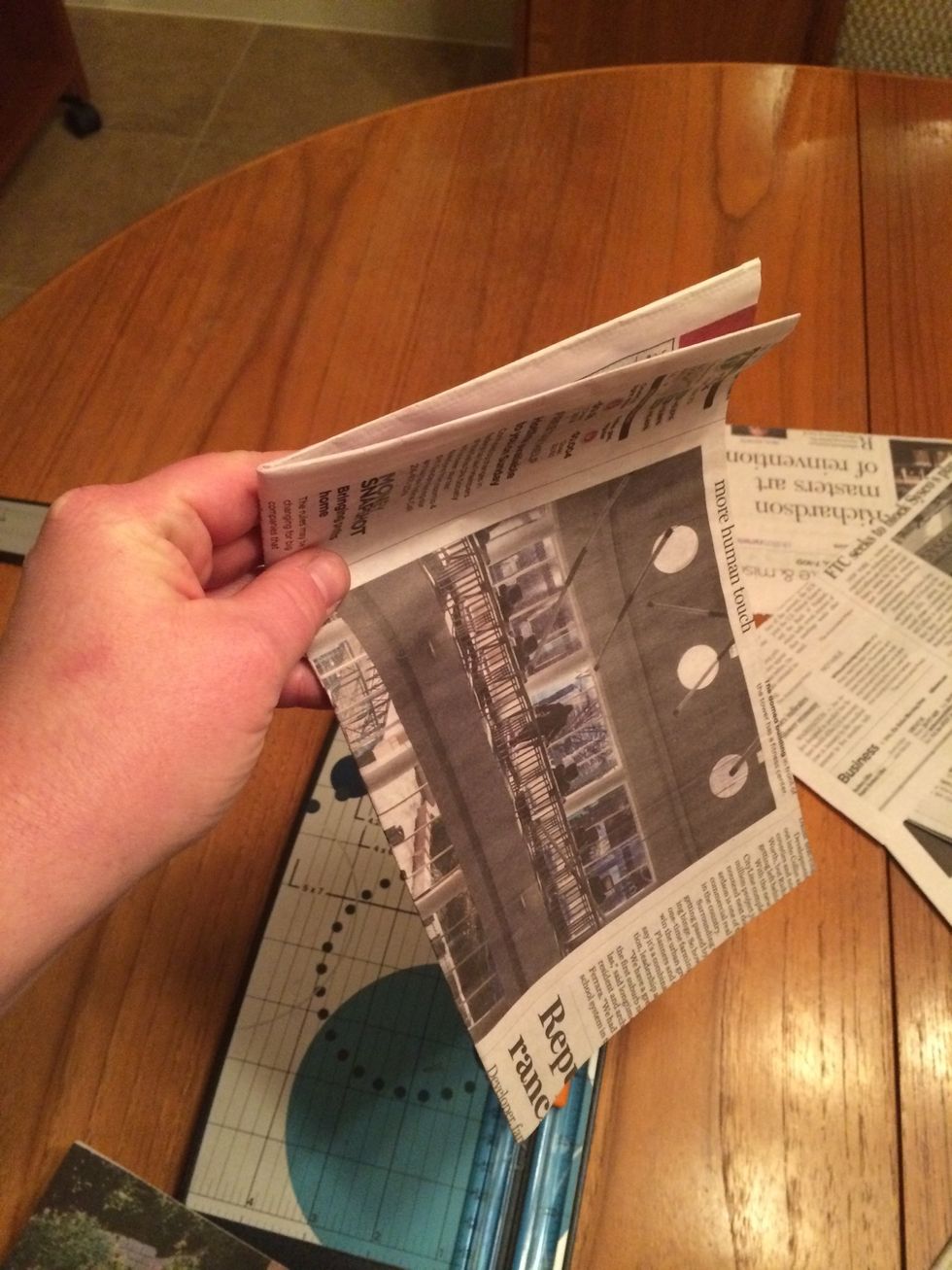 When trimming dimensions--cut along the folded edge.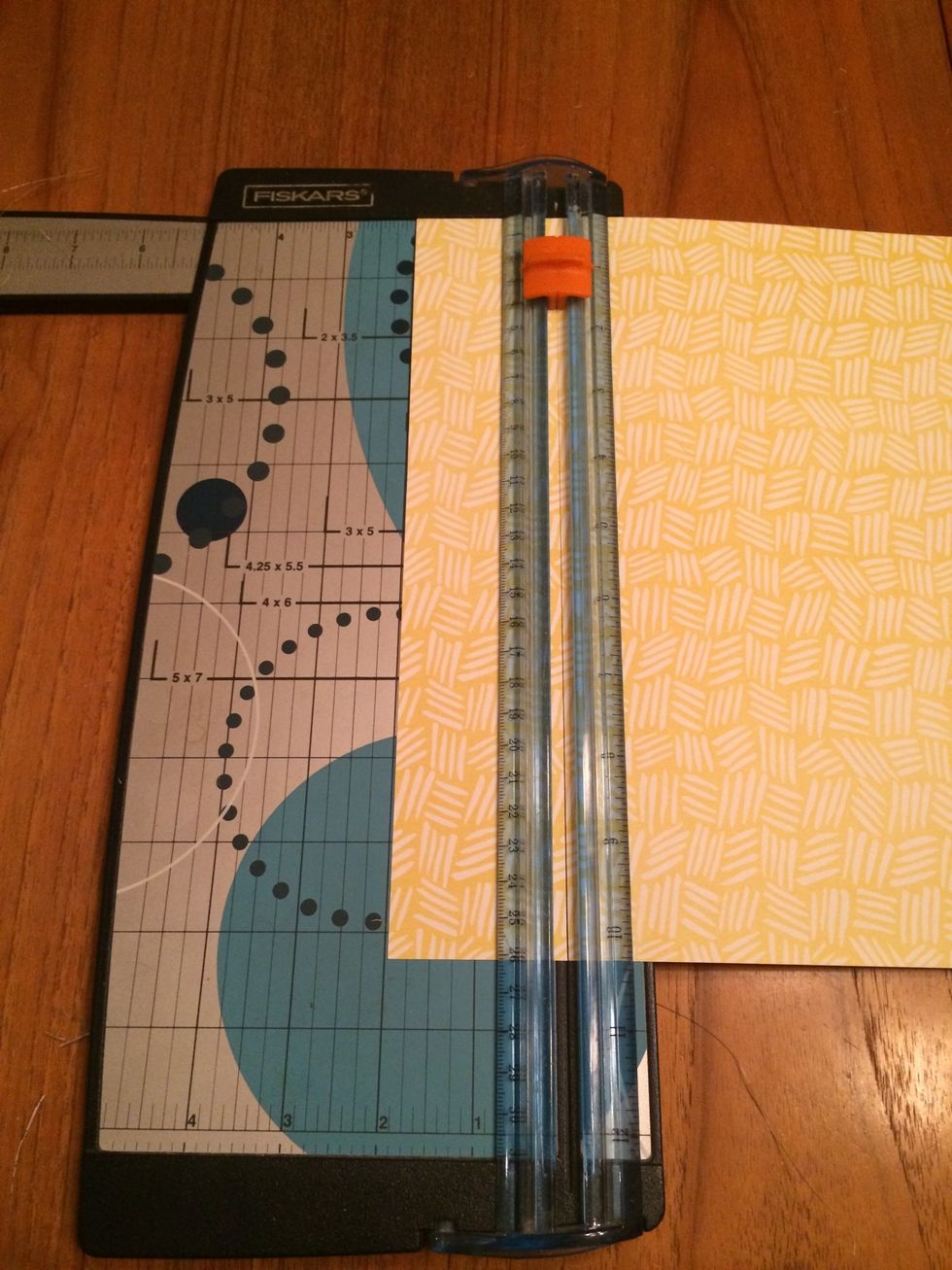 Cut a 2 inch thick strip of decorative paper for each section.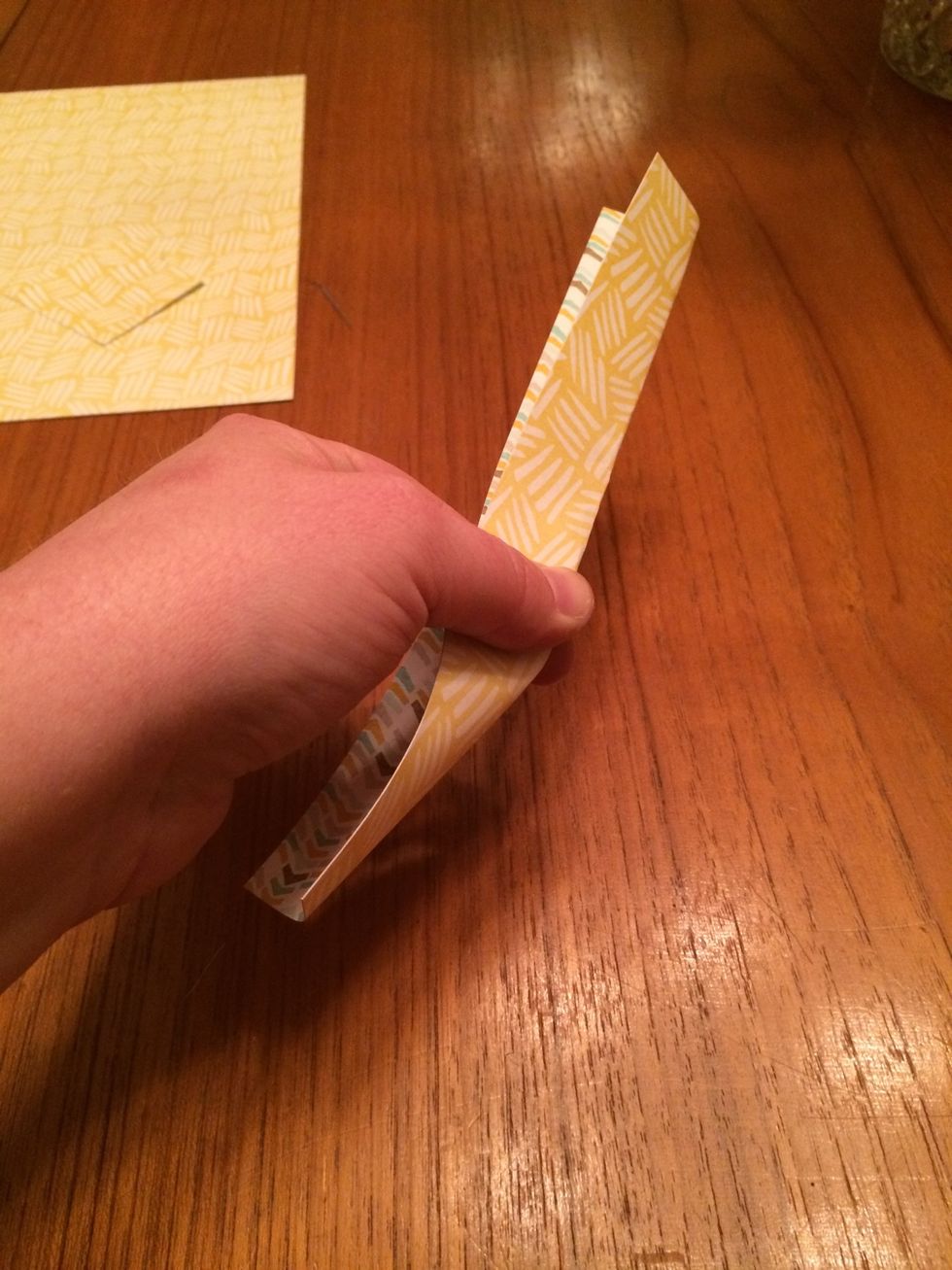 Fold strip in half and place as binding over section.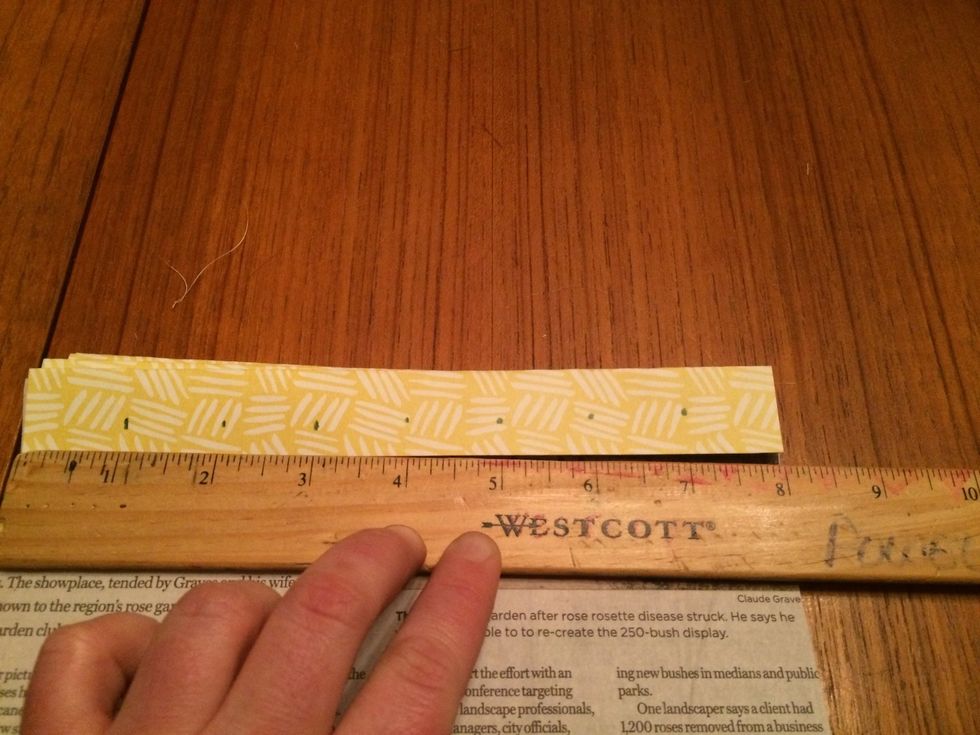 Measure and mark holes for punching. I made mine every 1 inch.
Cut a card stock cover for front and back of book to dimensions. Mark punch holes and punch.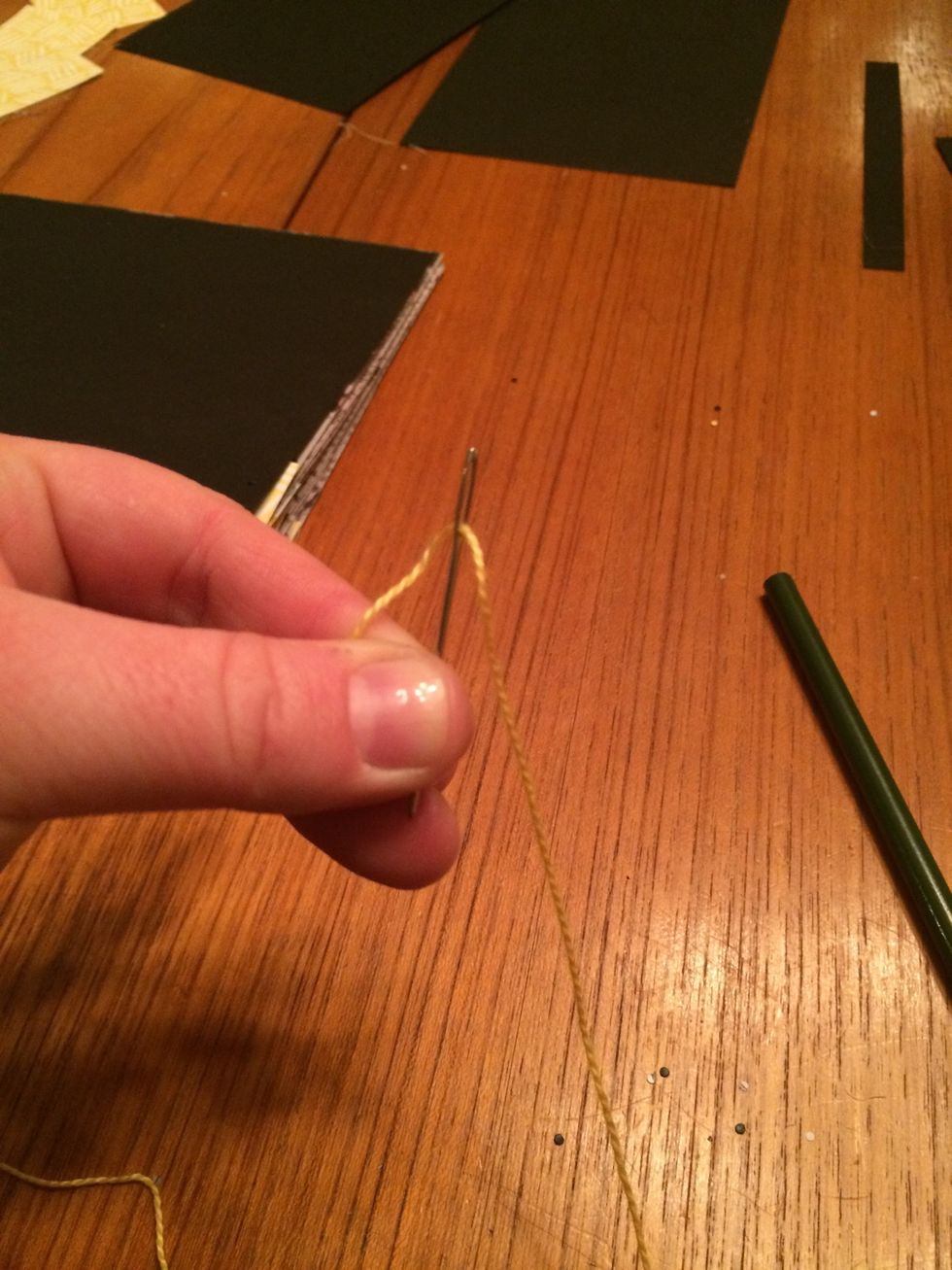 Thread a needle with embroidery floss. You want about two feet after folding floss in half and knotting. You may need to double or triple knot depending how big your punch holes are.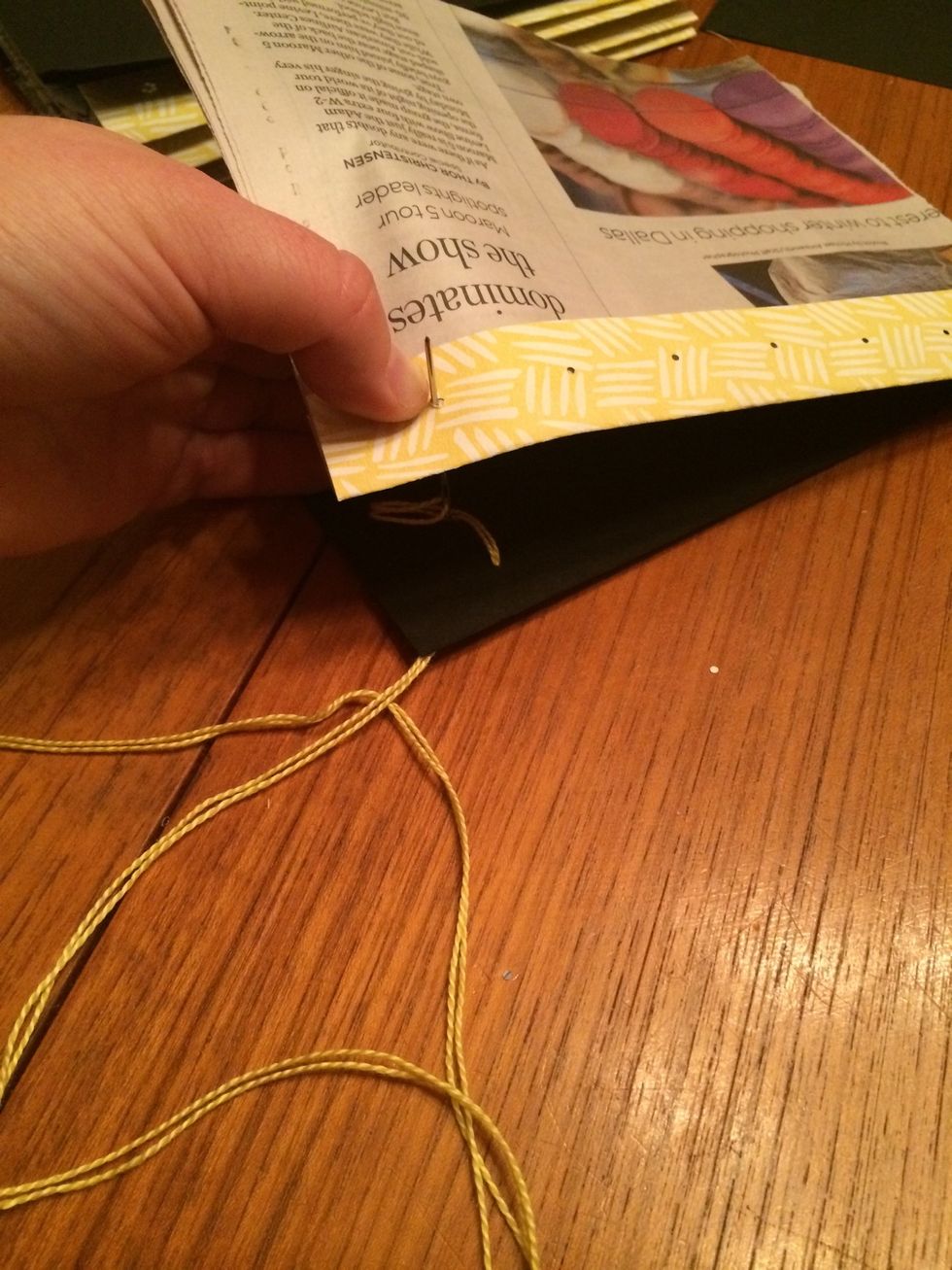 Begin threading floss through holes.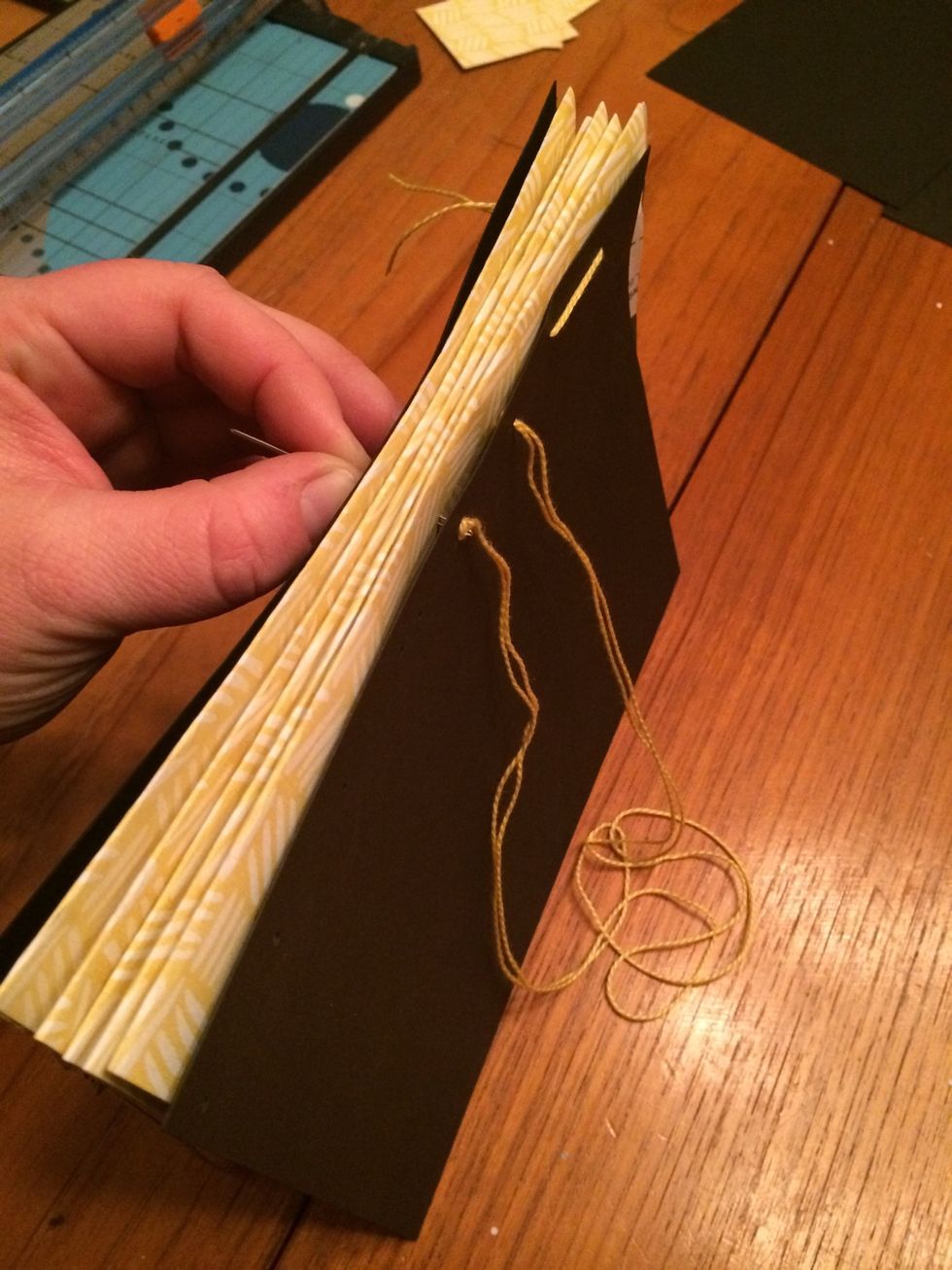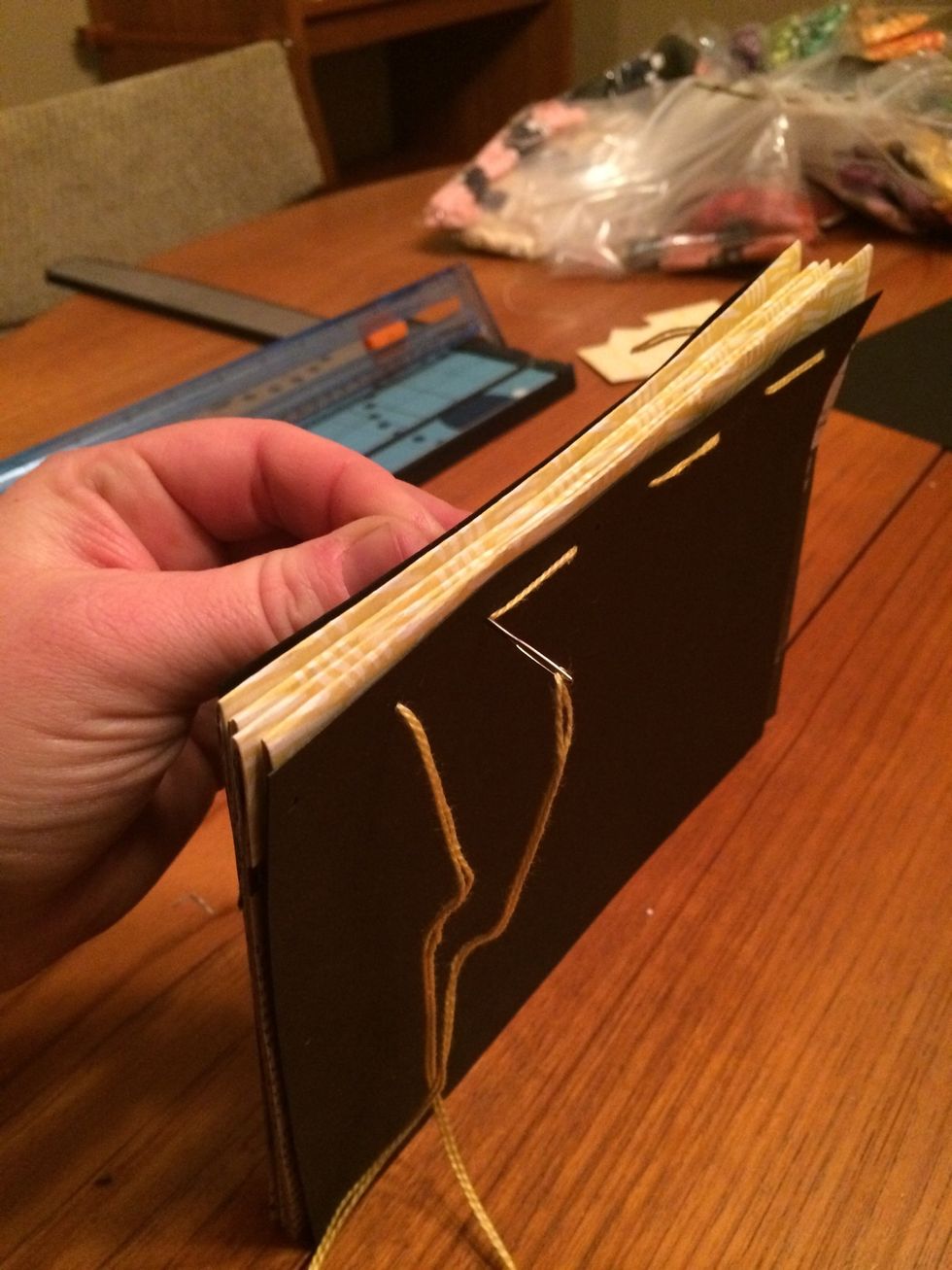 When you reach the bottom, weave your way back up to the top through holes. This should create seams in the gaps you made on the way down.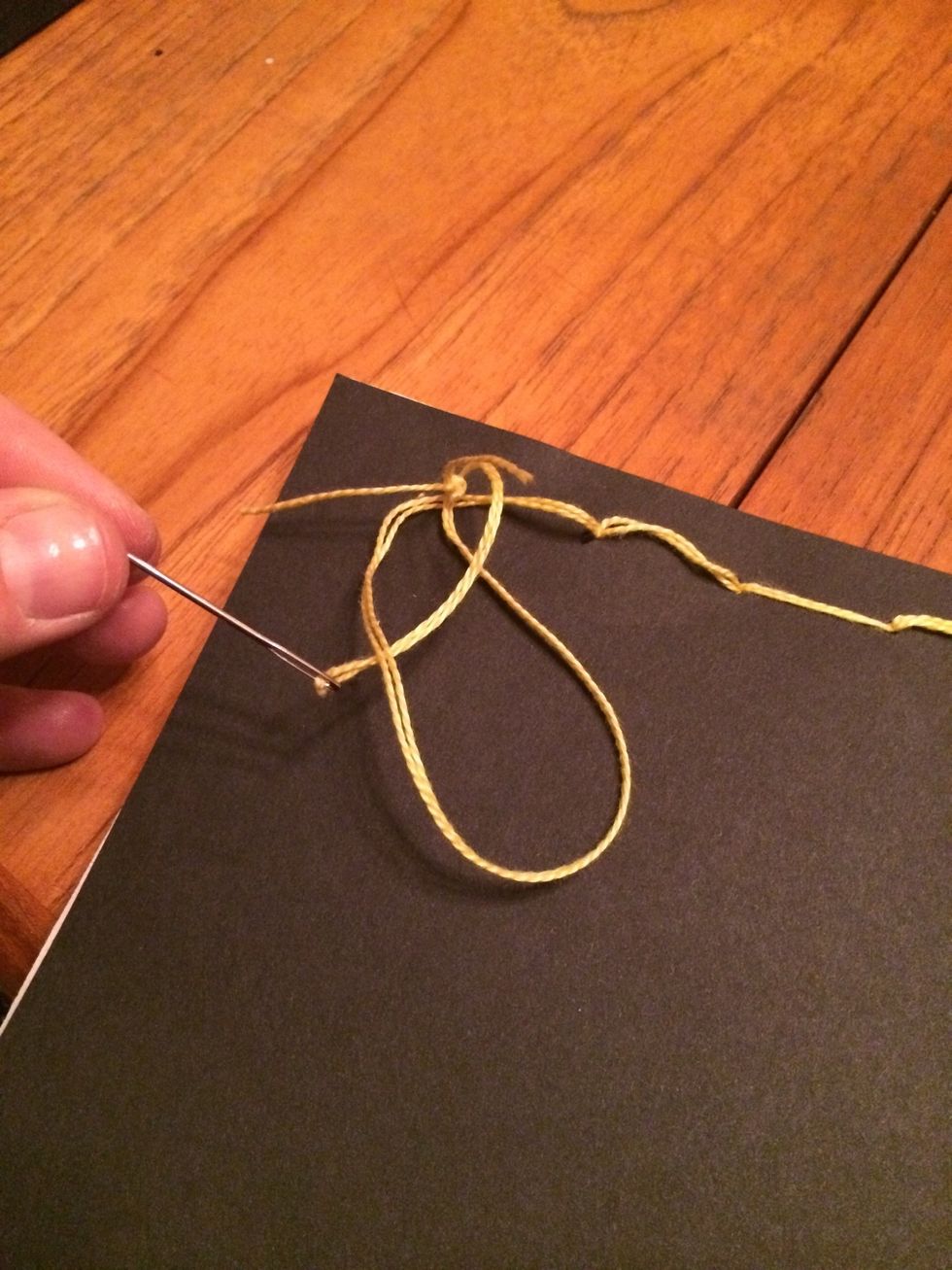 Tie it off on the back side when you reach the top.
Voila! Now you can add your favorite mixed media to the pages!
Newspaper
Cardstock
Paper cutter
Needle
Embroidery floss
Hole punch
Scissors