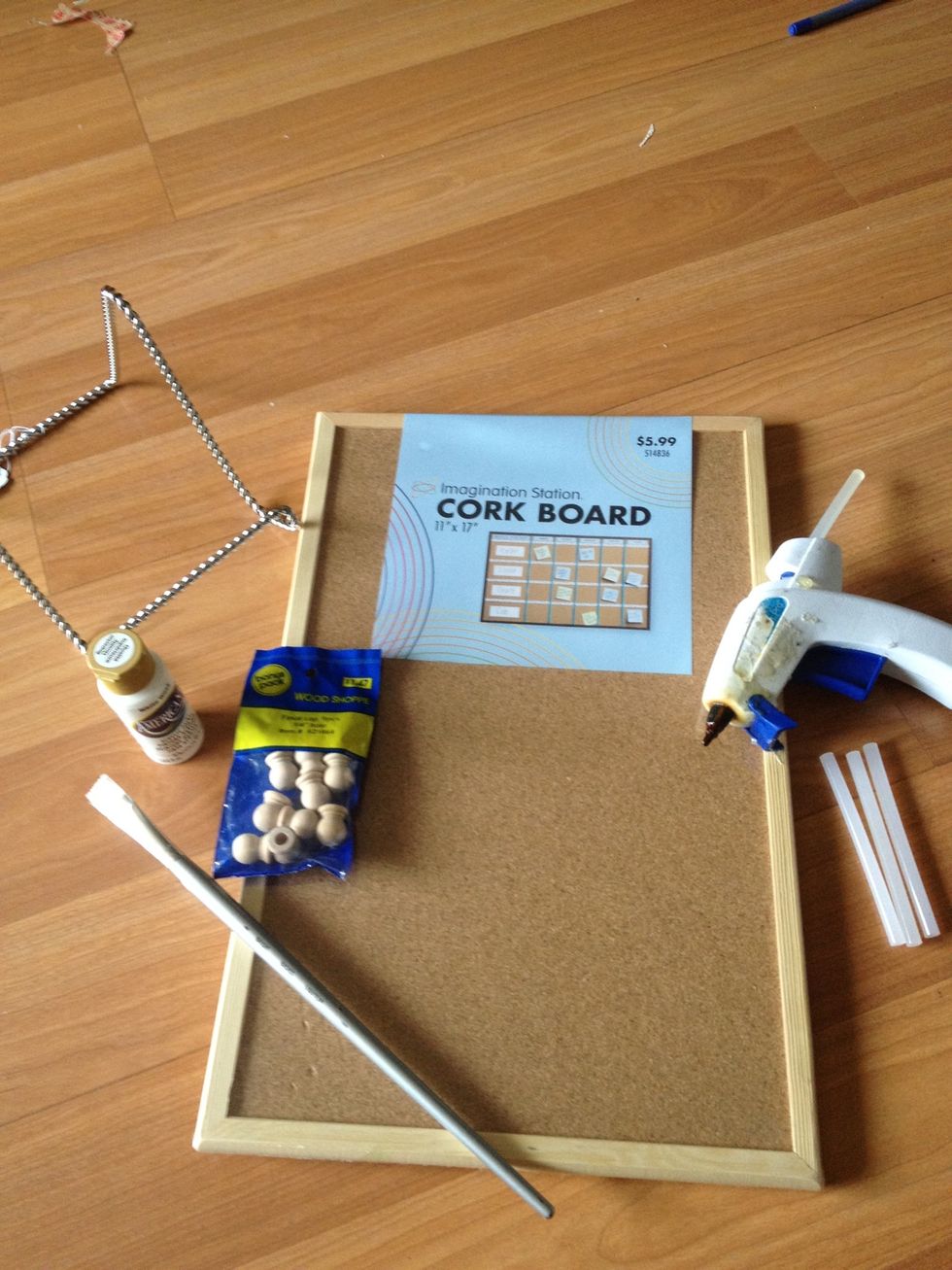 Supplies! Also a ruler and marker if you want to measure placement of the knobs.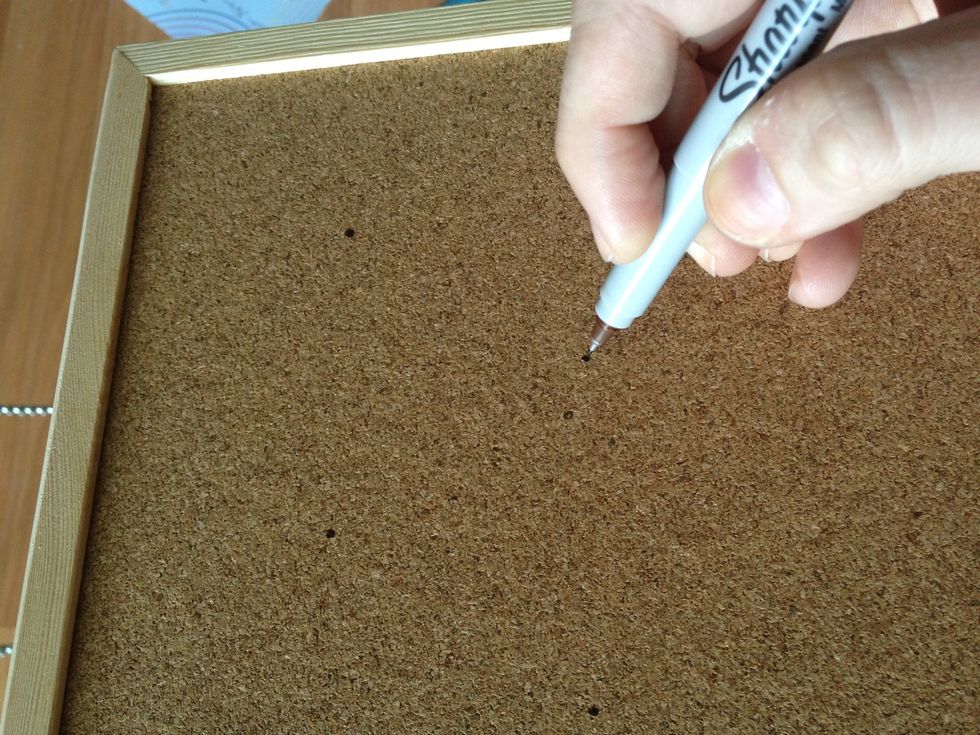 I measured and marked where to glue the wooden knobs because I plan to use this display for specific necklaces at my upcoming craft fairs. You can place them randomly if you like.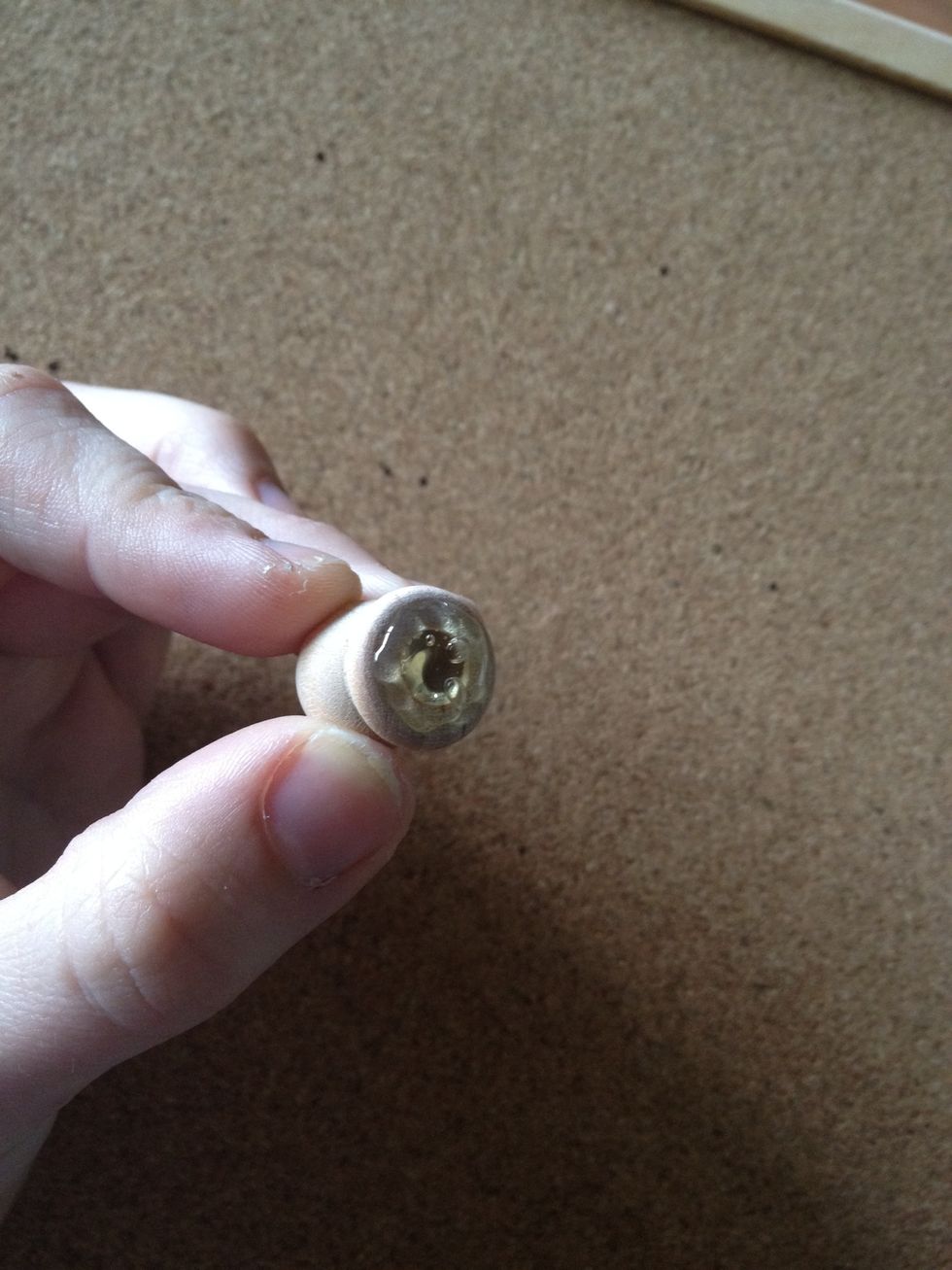 Put hot glue on the back of your wooden knob.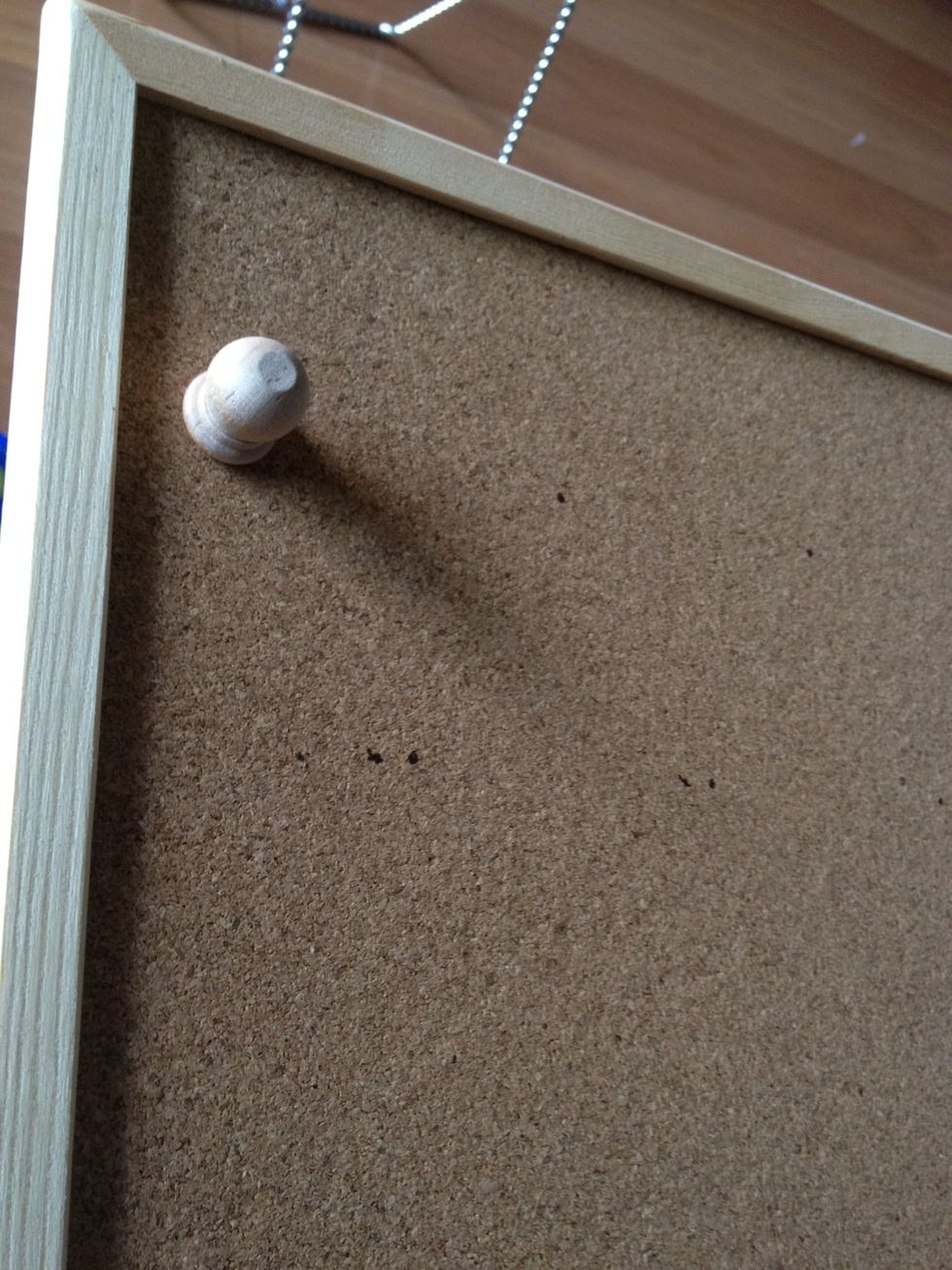 Place it on your cork board.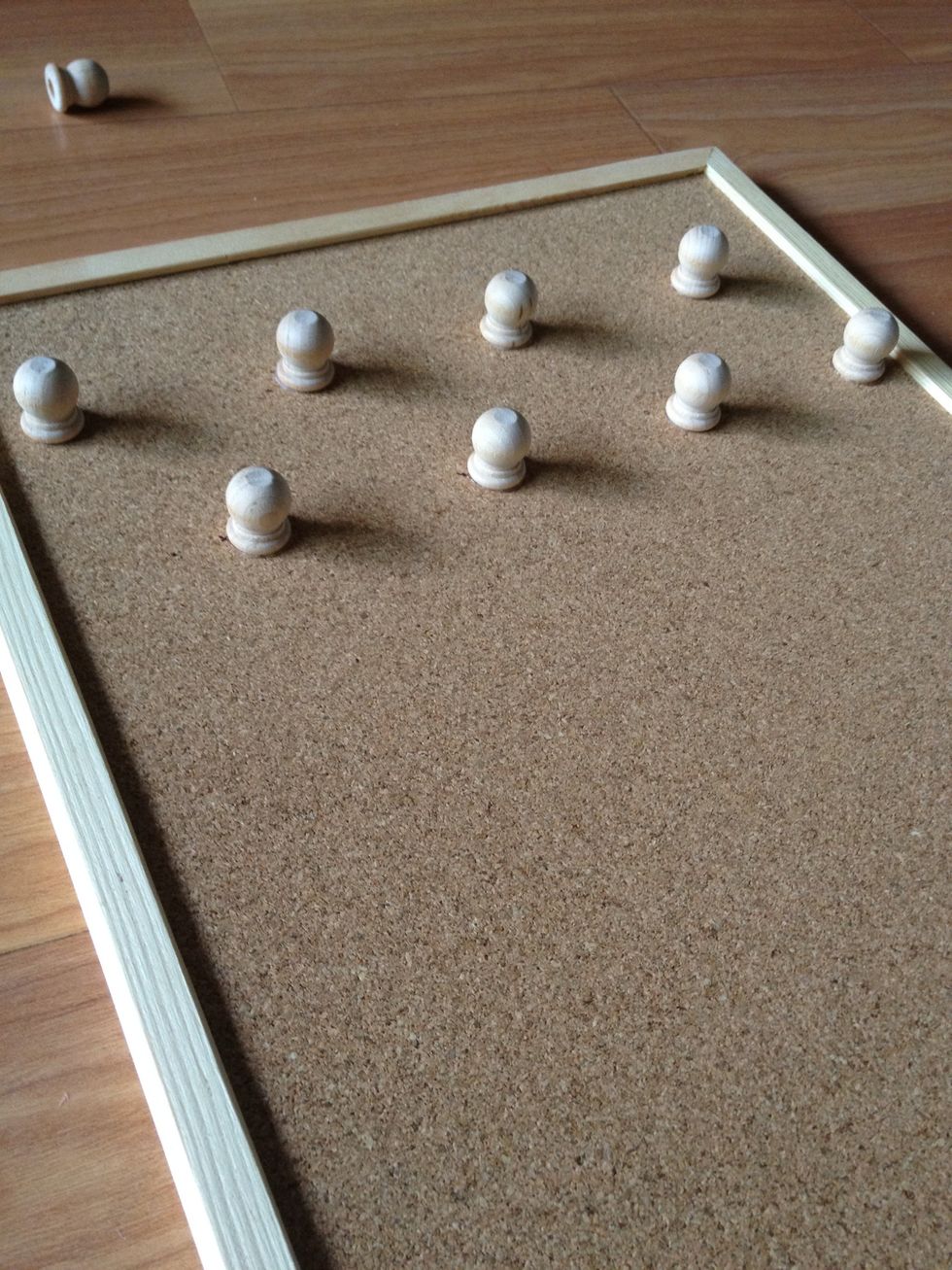 Continue until all of your pieces have been glued to your board.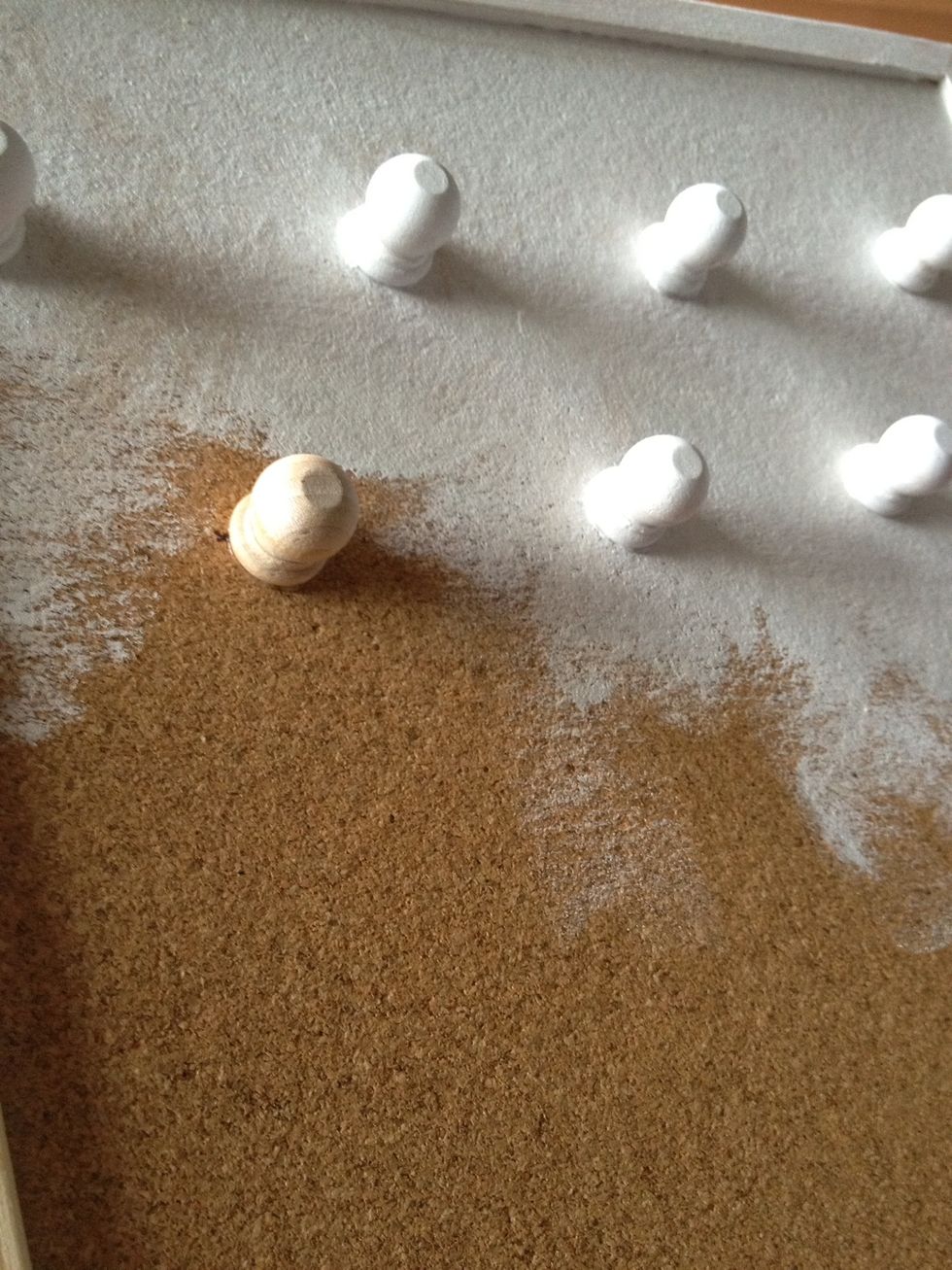 Time to paint! Be sure to paint the knobs and frame. I used all white for my display but you can use as many colors as you like.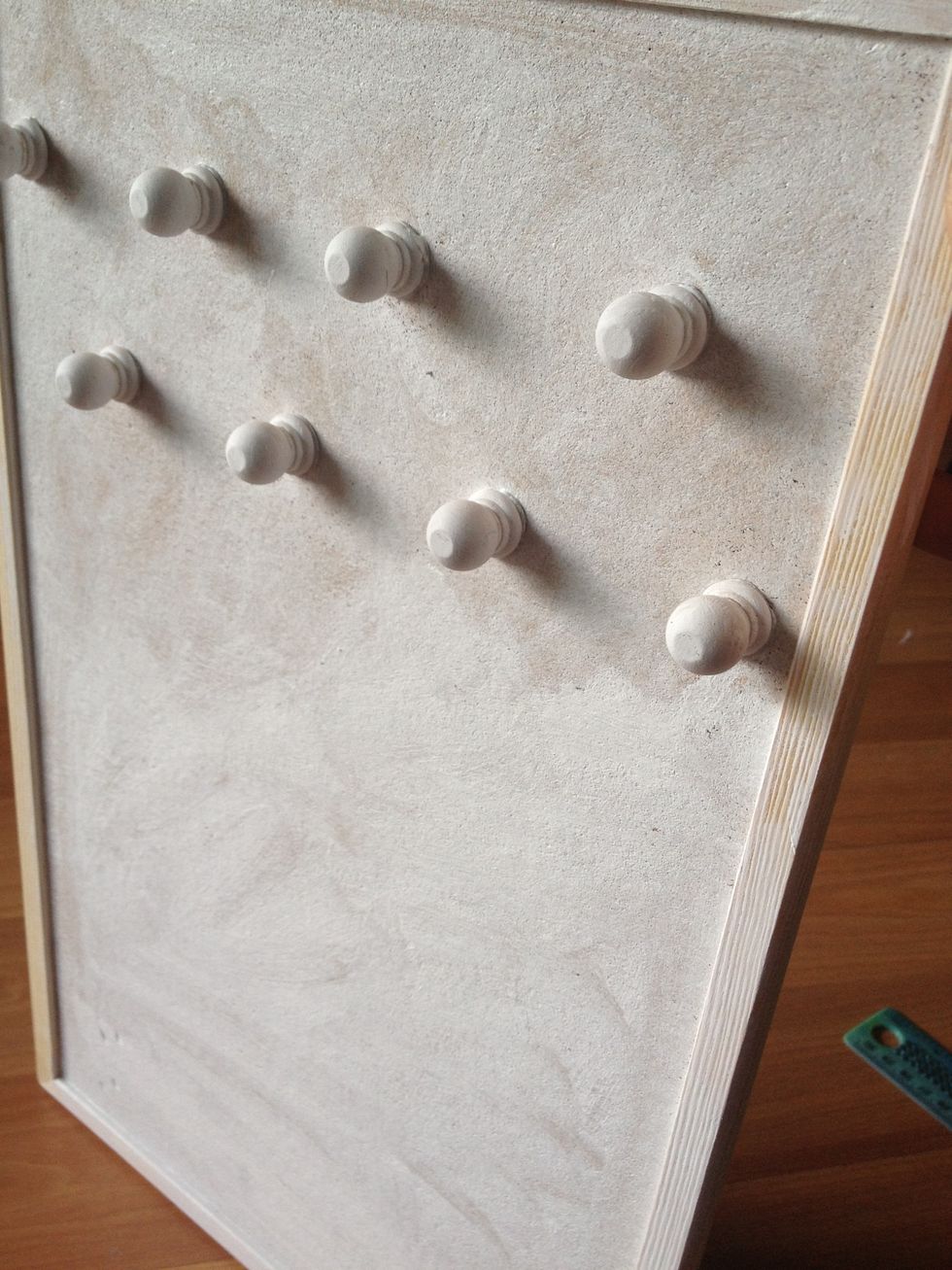 Need a couple more coats of paint...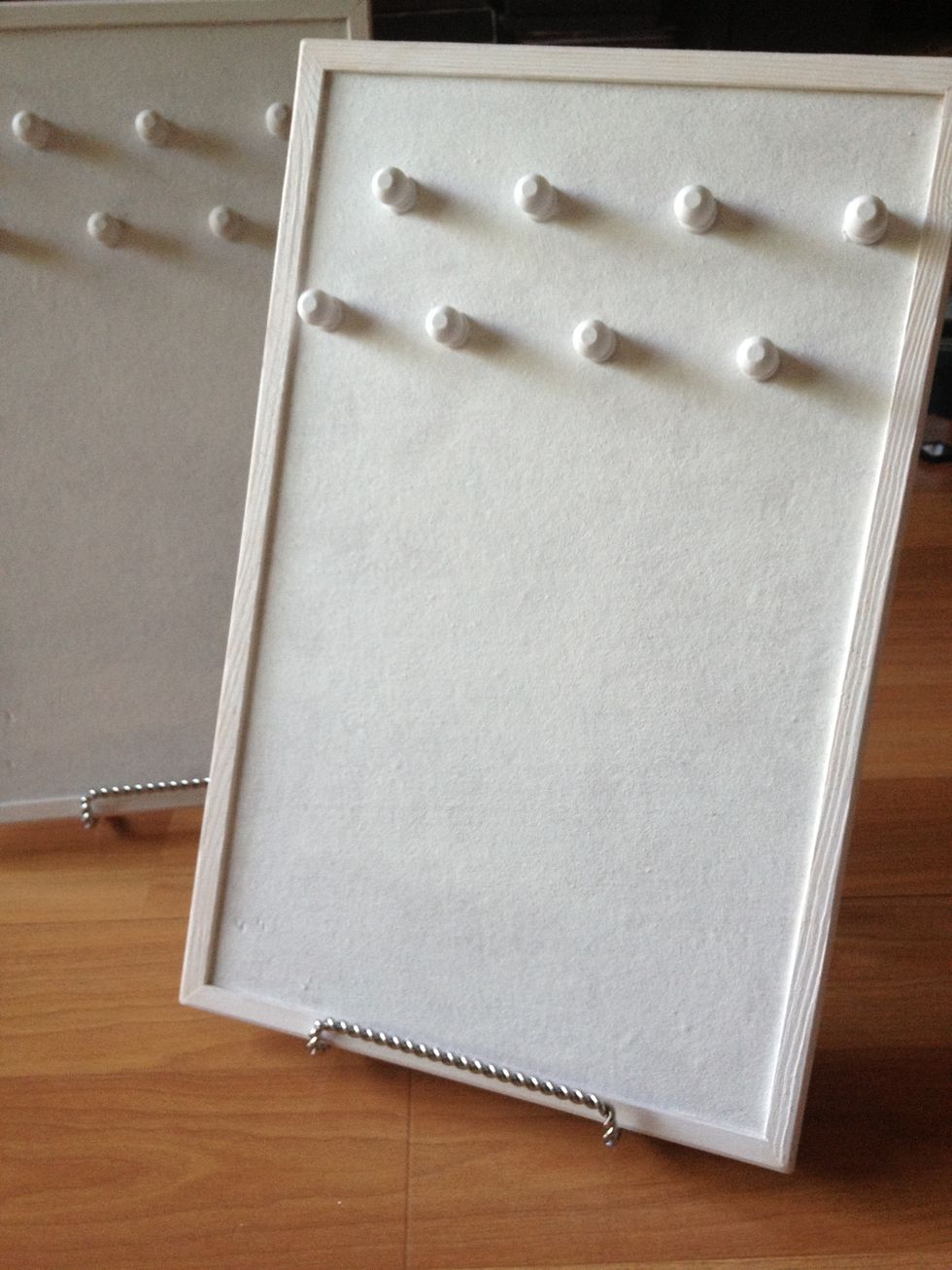 Done! You may hang on a wall or use an easel stand as pictured.
(Example) my new covered button necklaces on display.
Cork board, any size
Wood pieces that will serve as "hooks"
Acrylic paint and paintbrush
Glue gun and glue sticks
(optional) easel stand