Make a Jelly Roll Sponge Cake /Genoise Roulade
34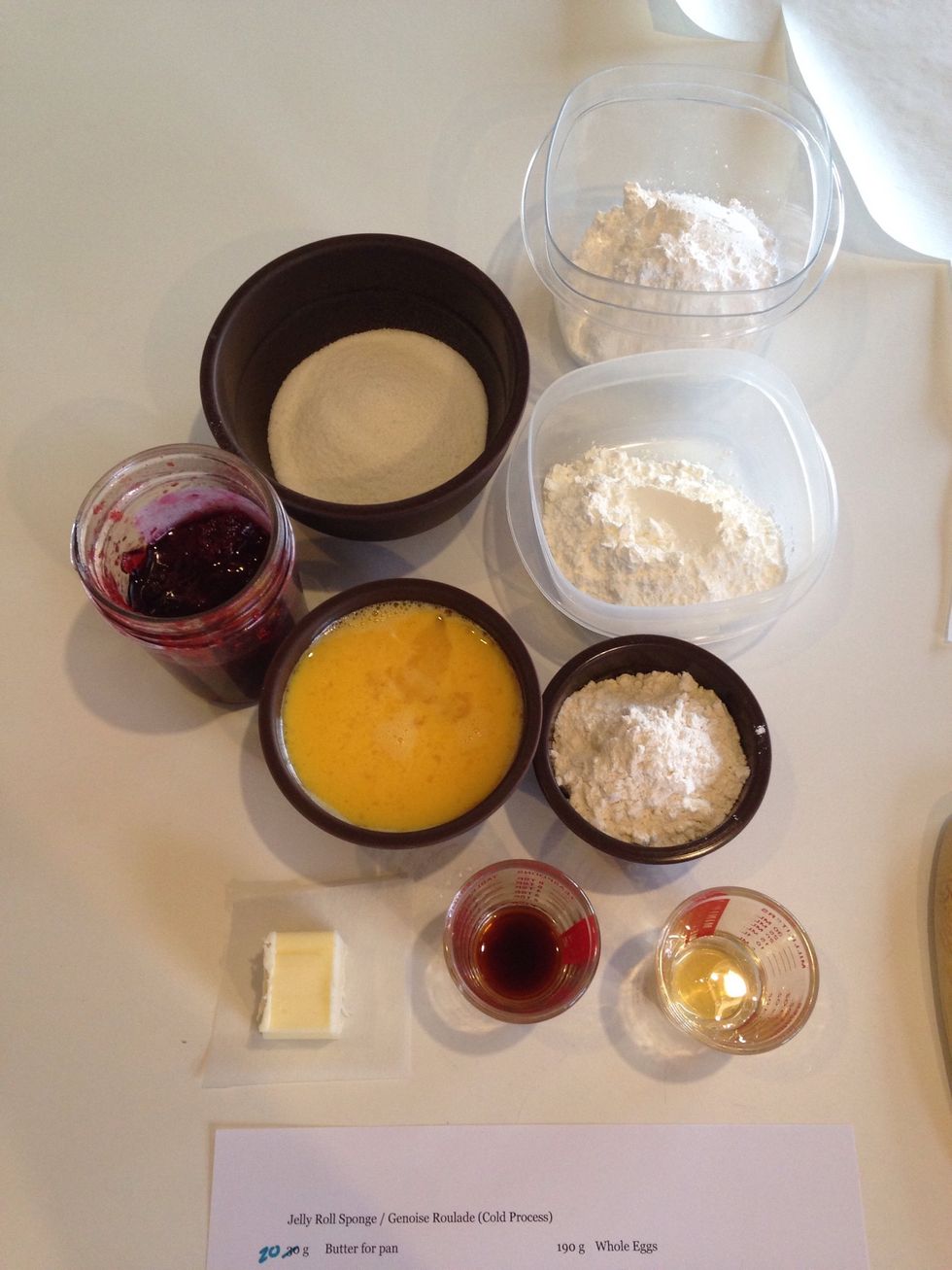 Assemble ingredients.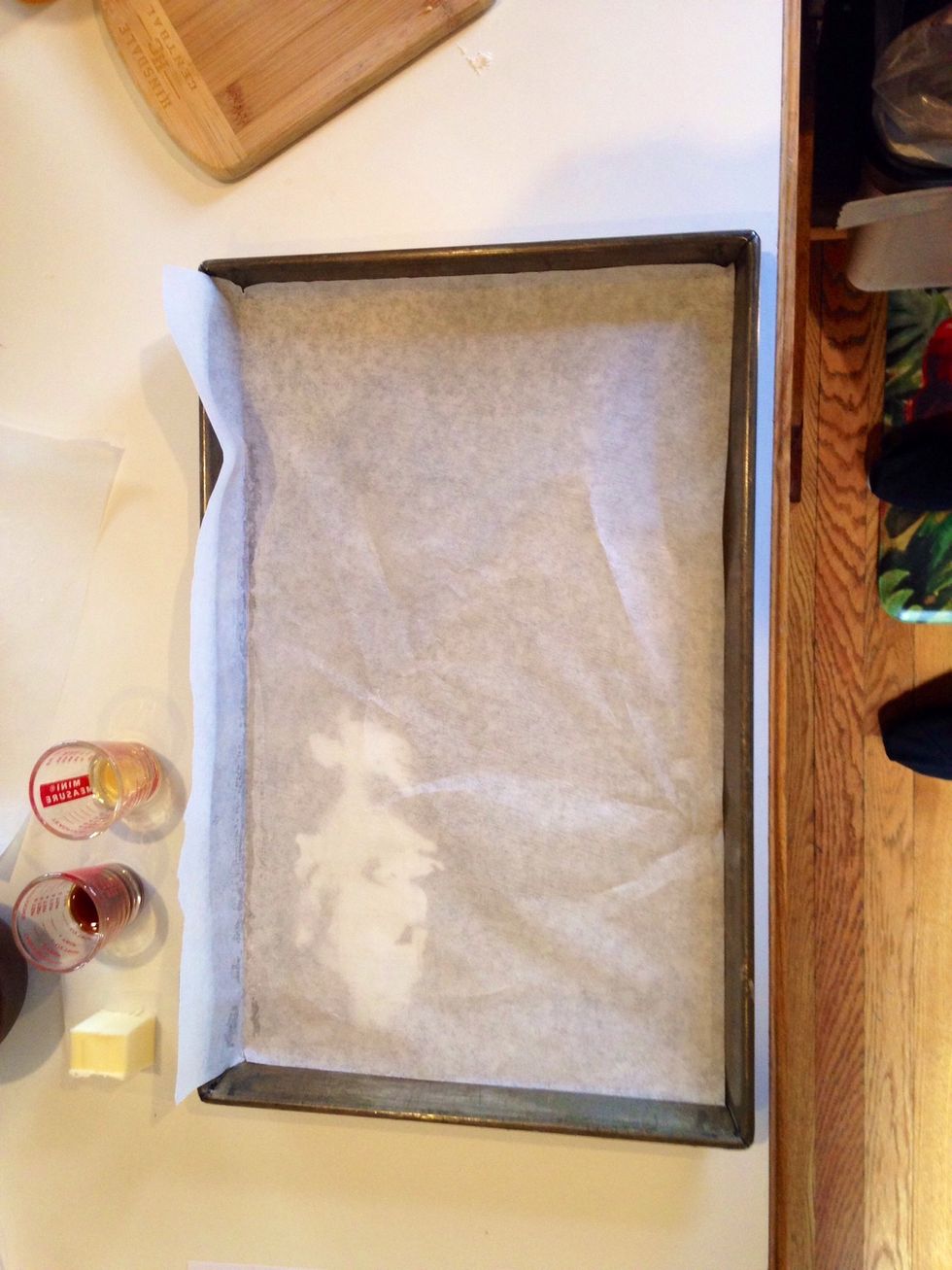 Line a 11x17 sheet pan with parchment. I use my finger to crease the edges then tear them off so it fits perfectly.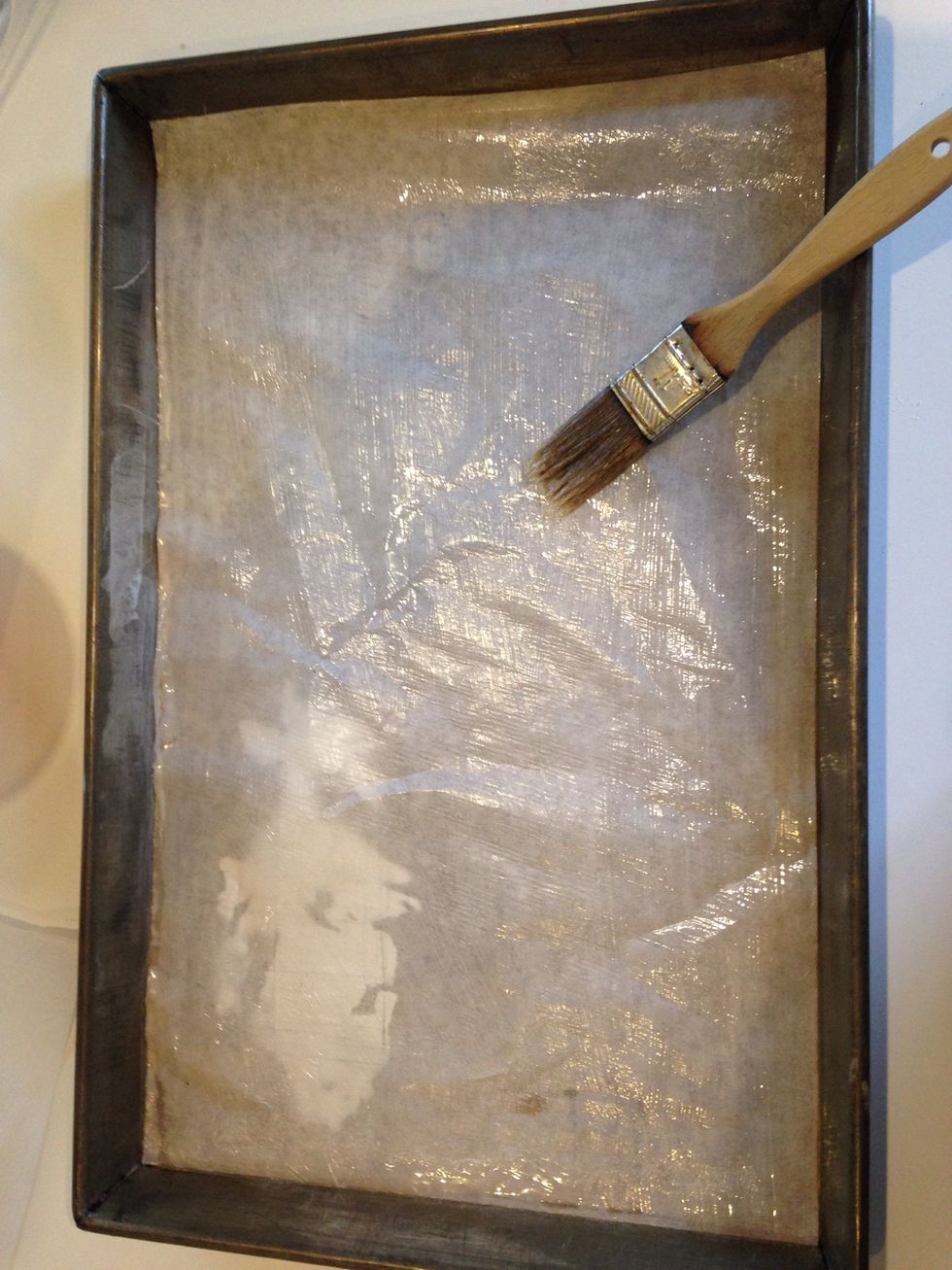 Melt the 10 grams of butter and brush a light layer over the parchment.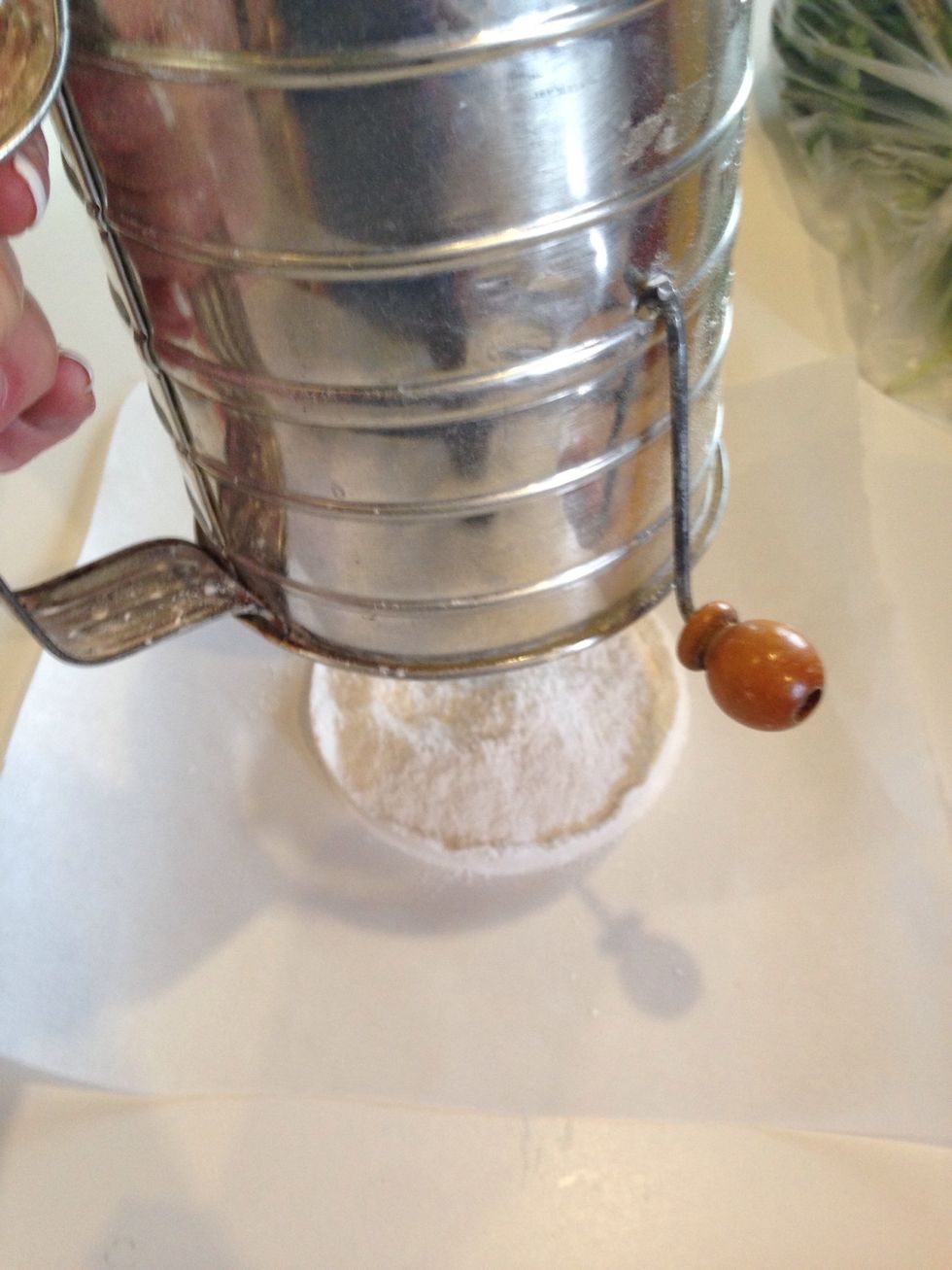 Sift together flour and cornstarch.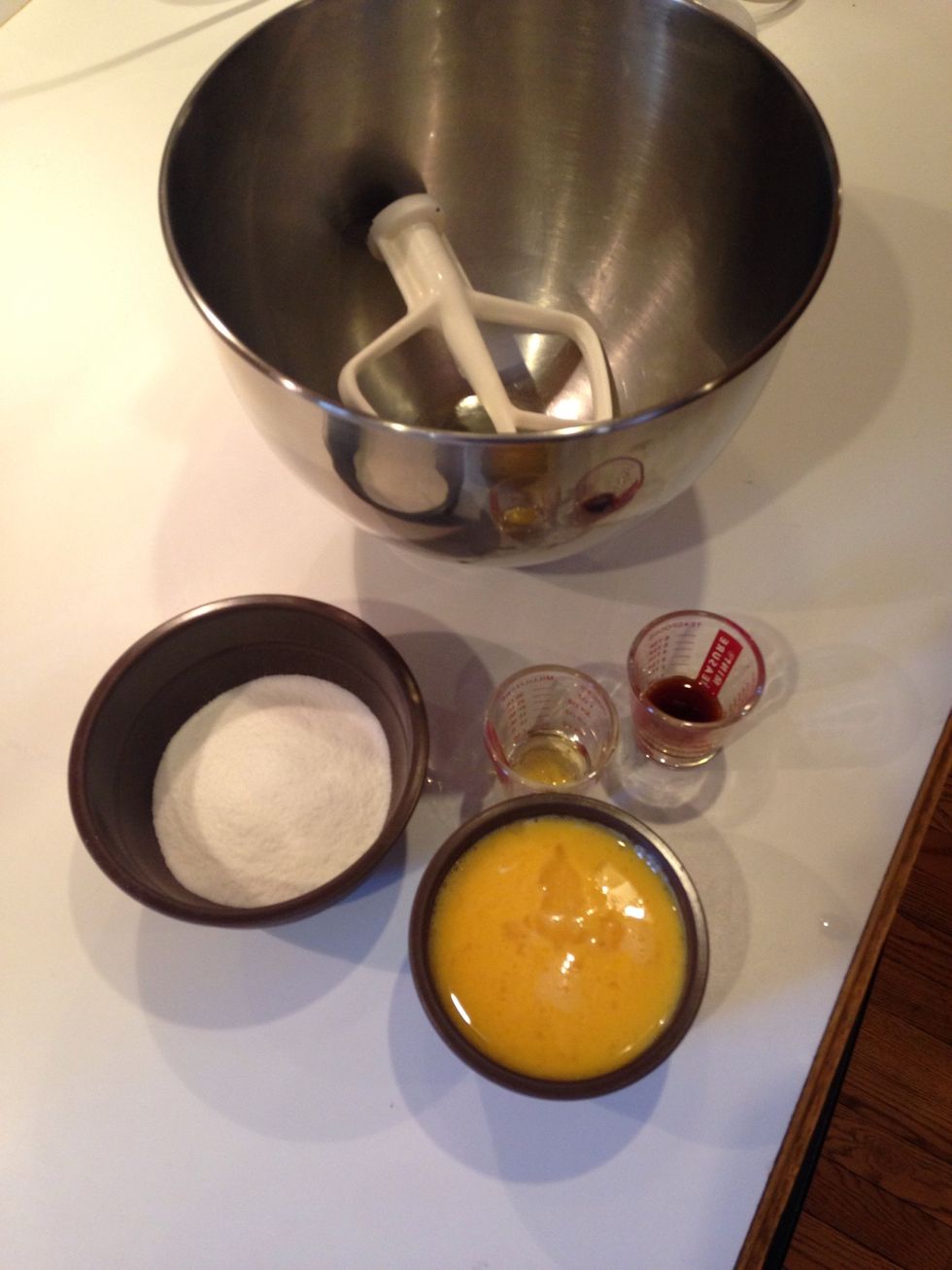 Combine the whole eggs, granulated sugar, vanilla and honey in the bowl of a stand mixer fitted with the flat beater bar/paddle attachment.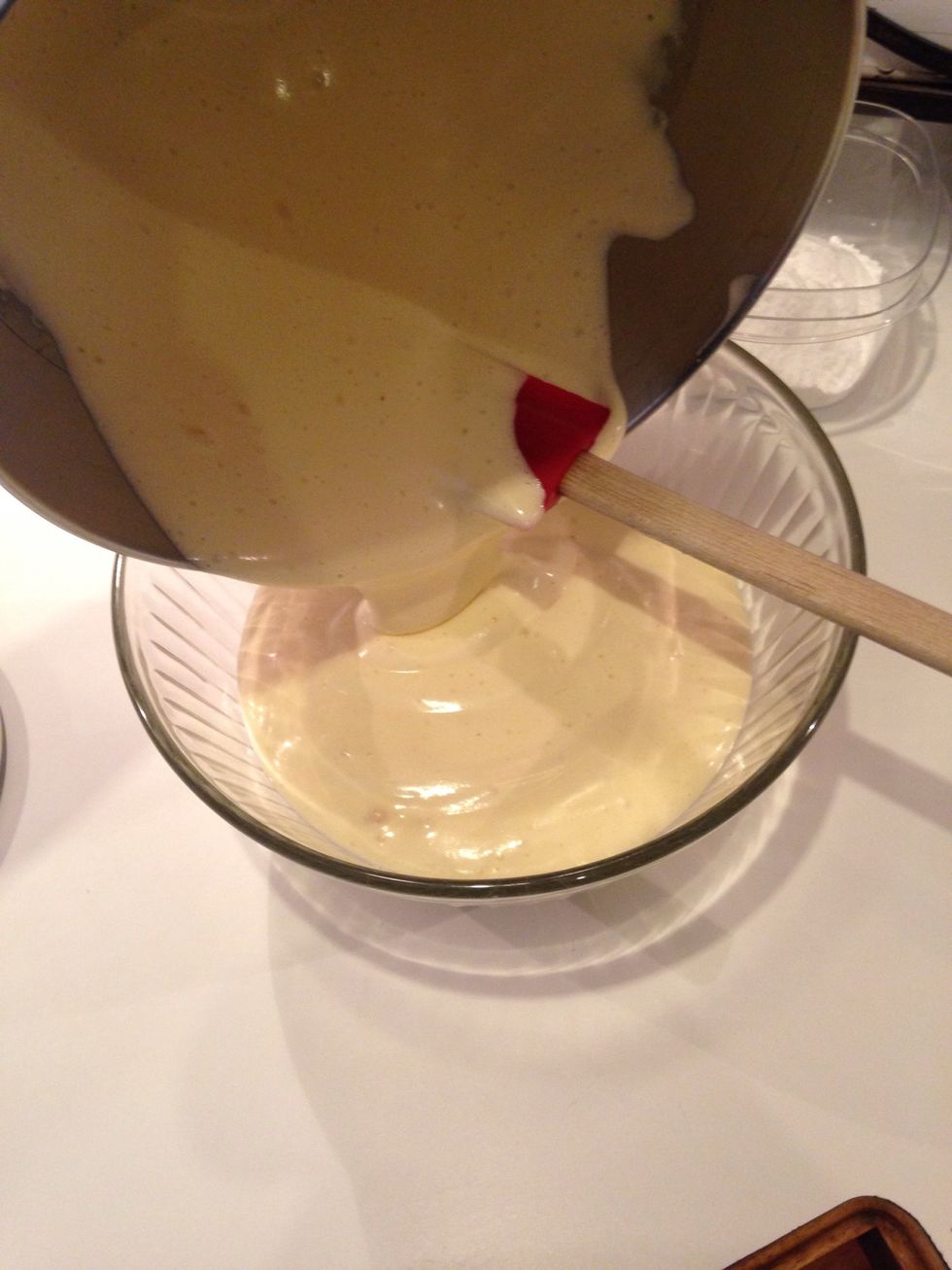 Use a rubber spatula to gently transfer the mixture to a mixing bowl.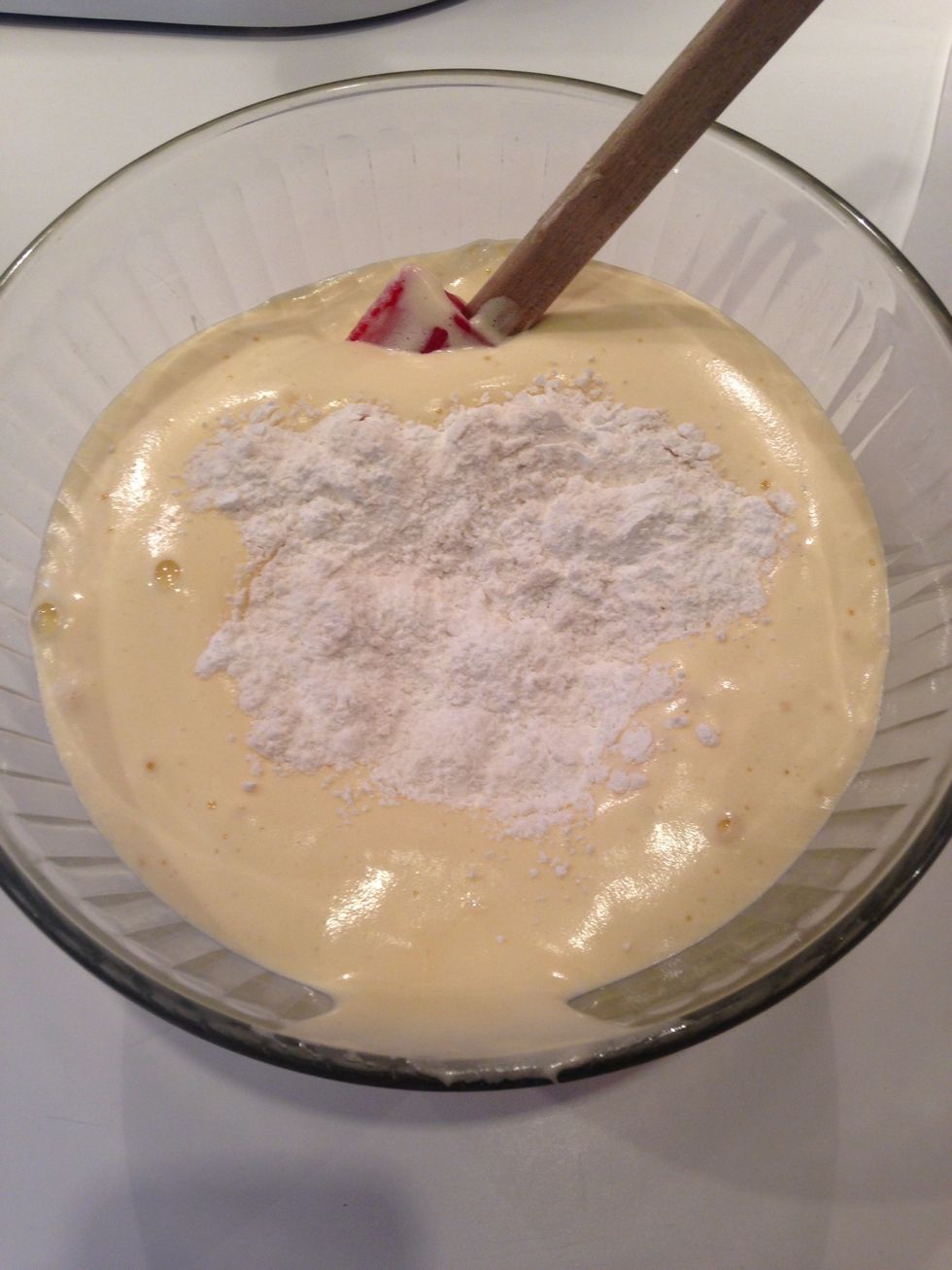 Add half of the flour mixture to the sponge.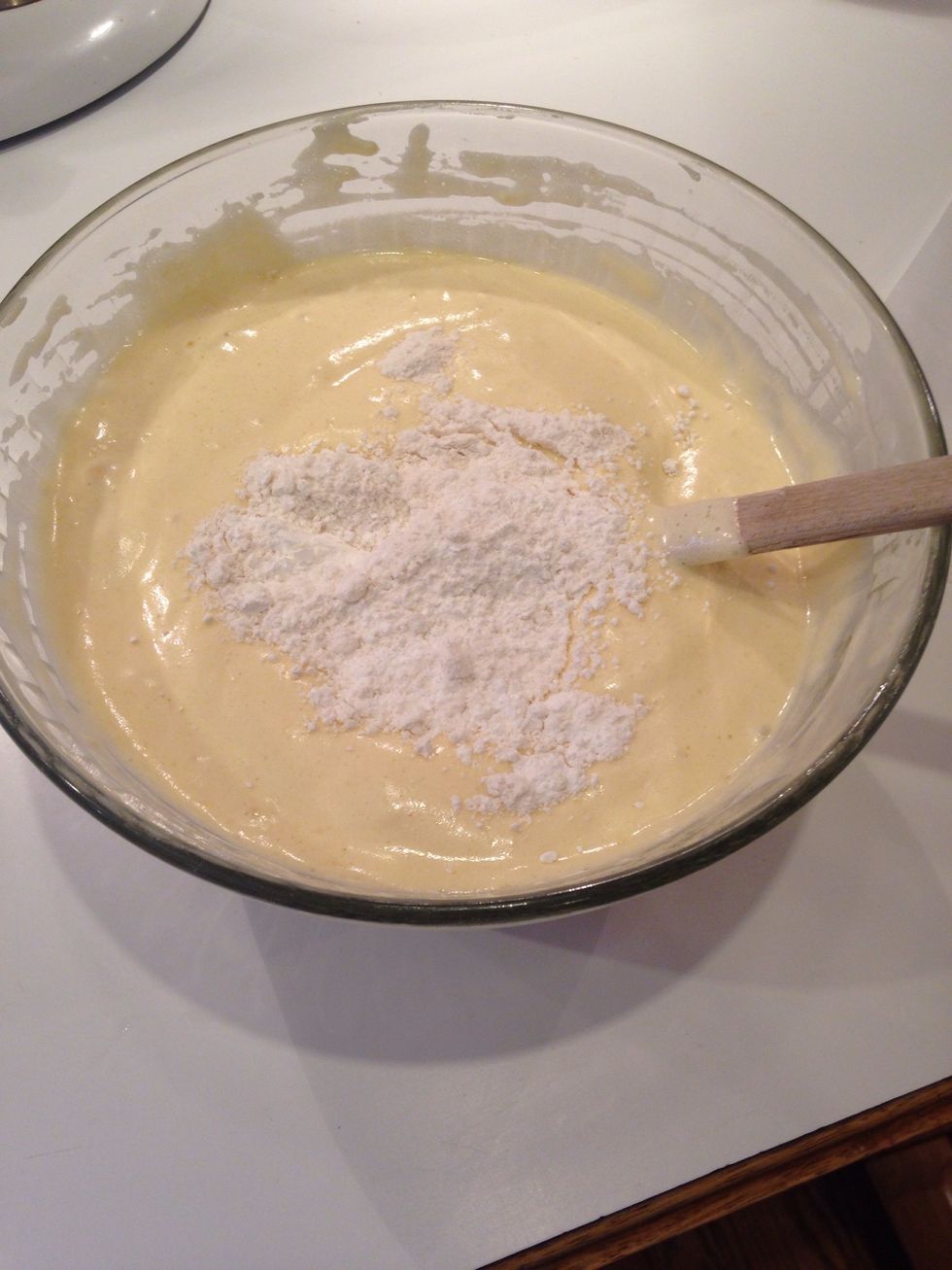 Add the remaining half of the flour and fold again.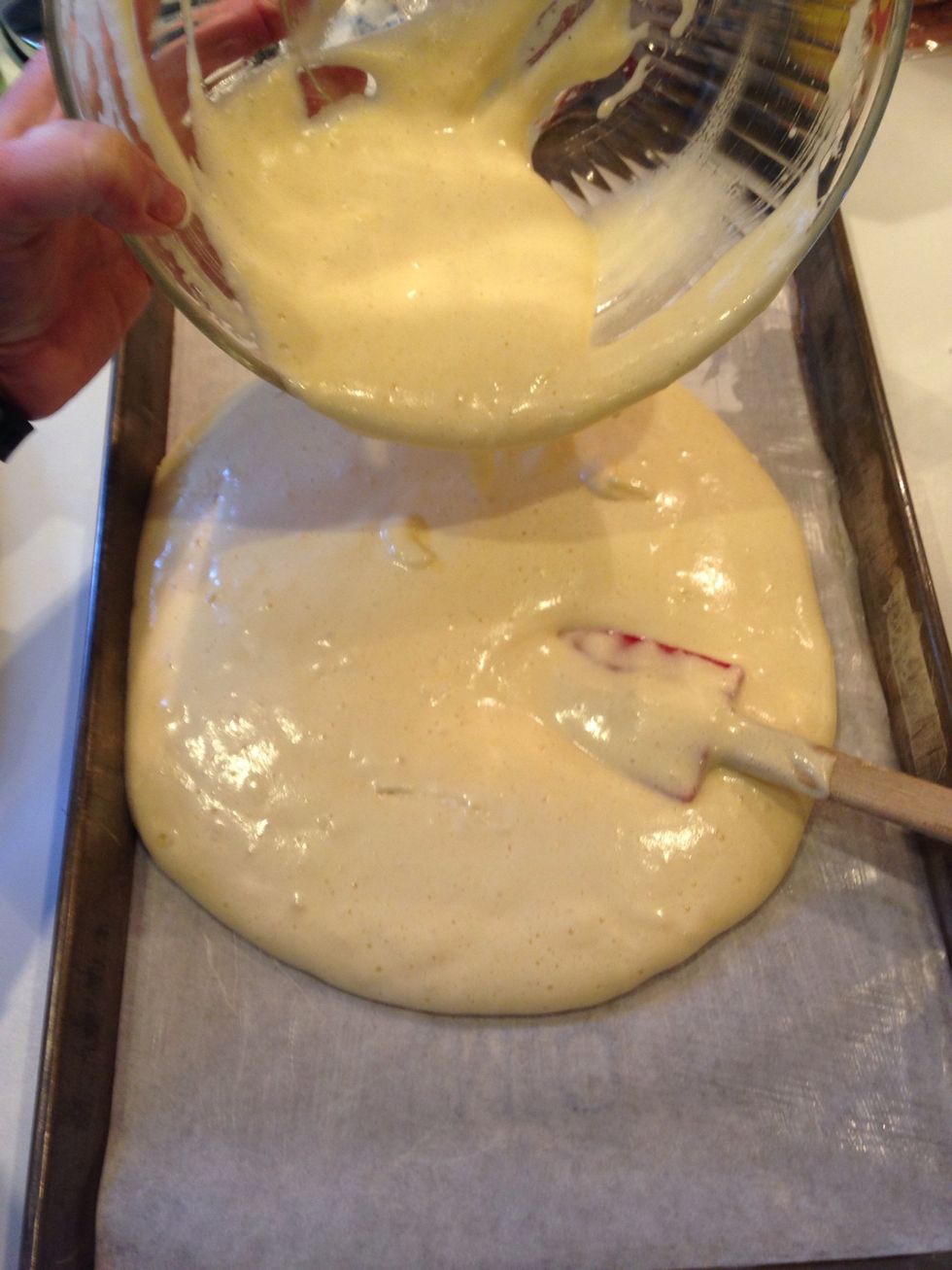 Gently pour the batter into the prepared pan.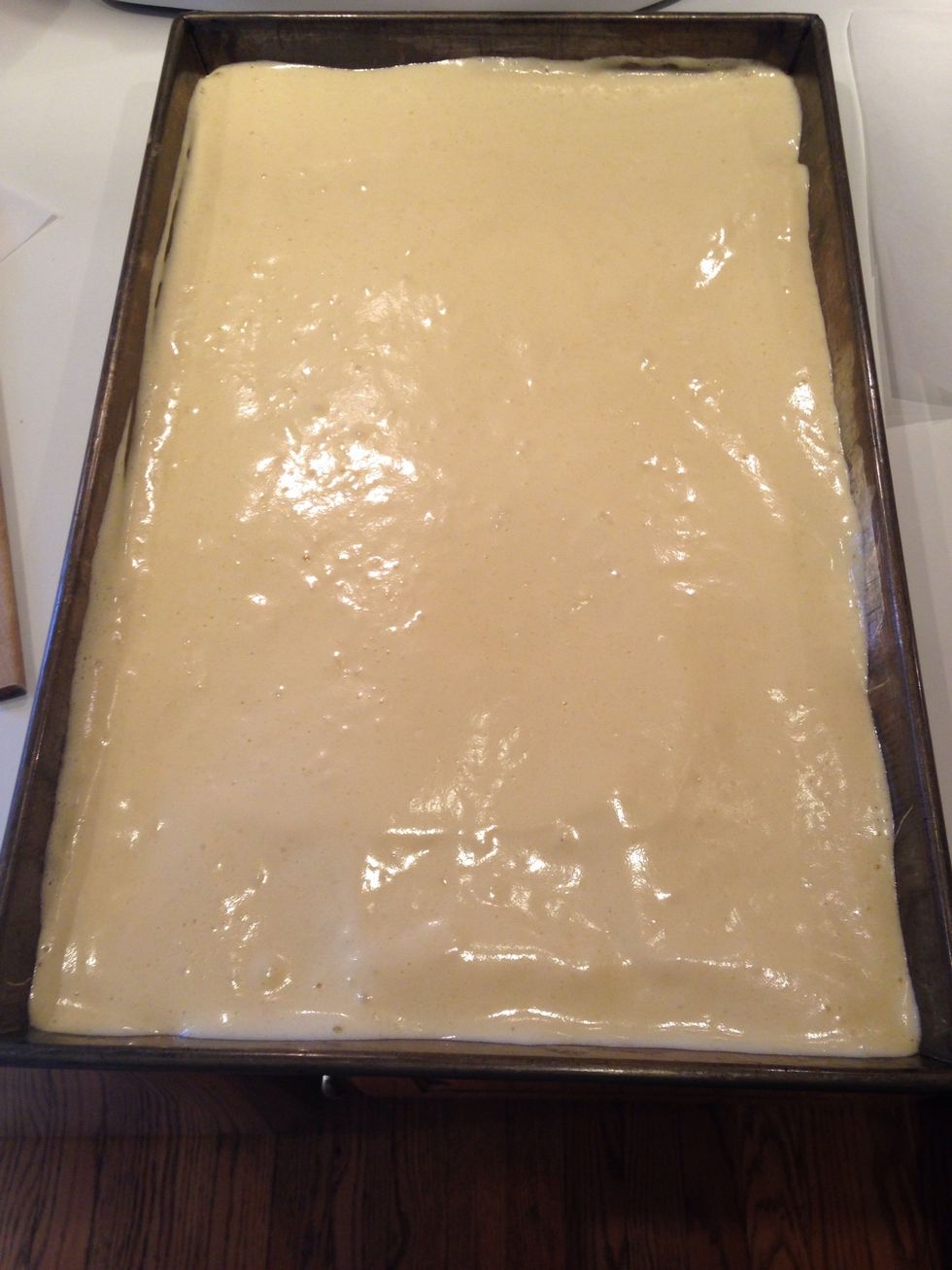 You should see visible air bubbles and the sponge should be approximately 1/2" thick.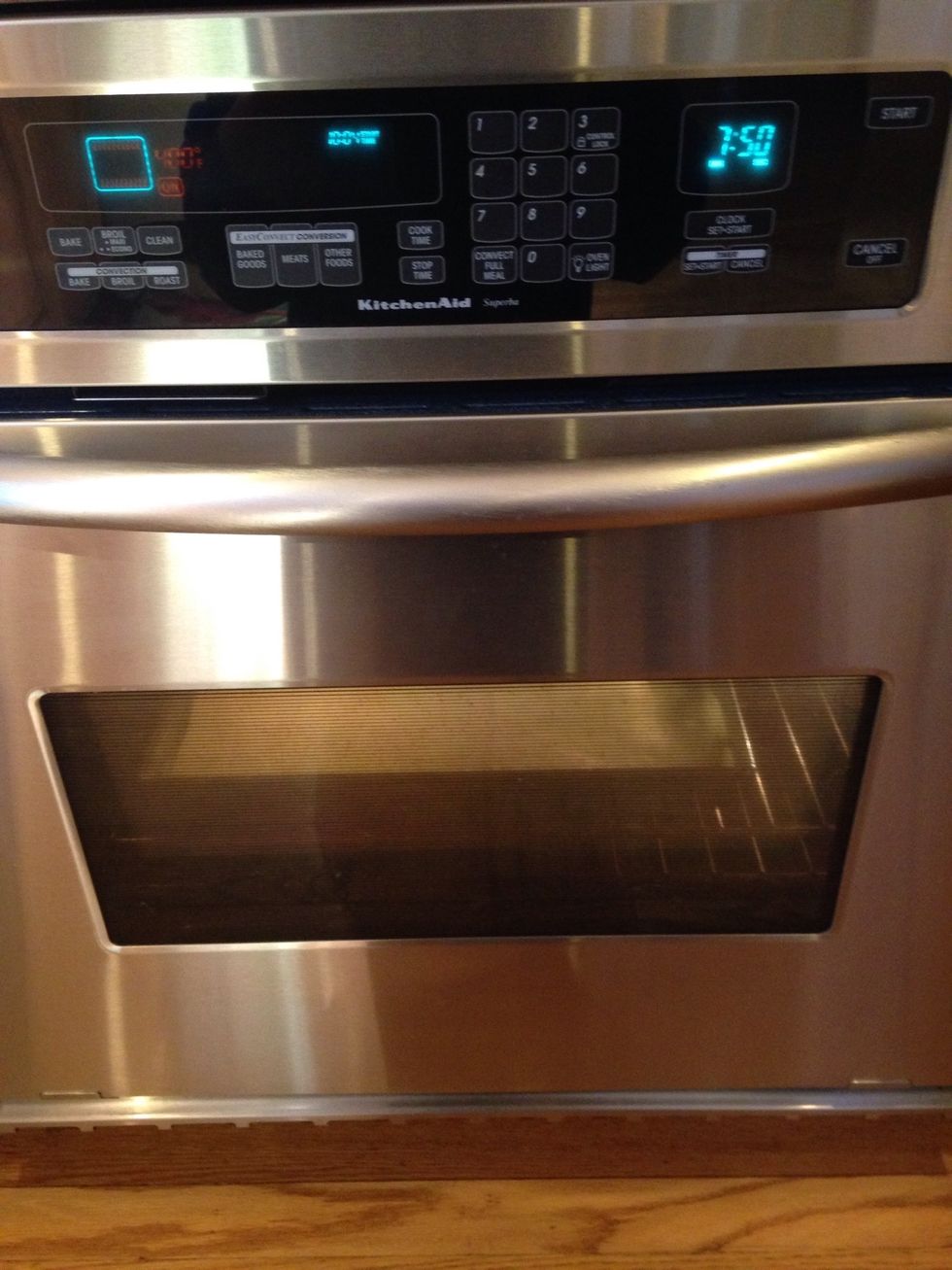 Bake for 7-8 minutes until evenly golden brown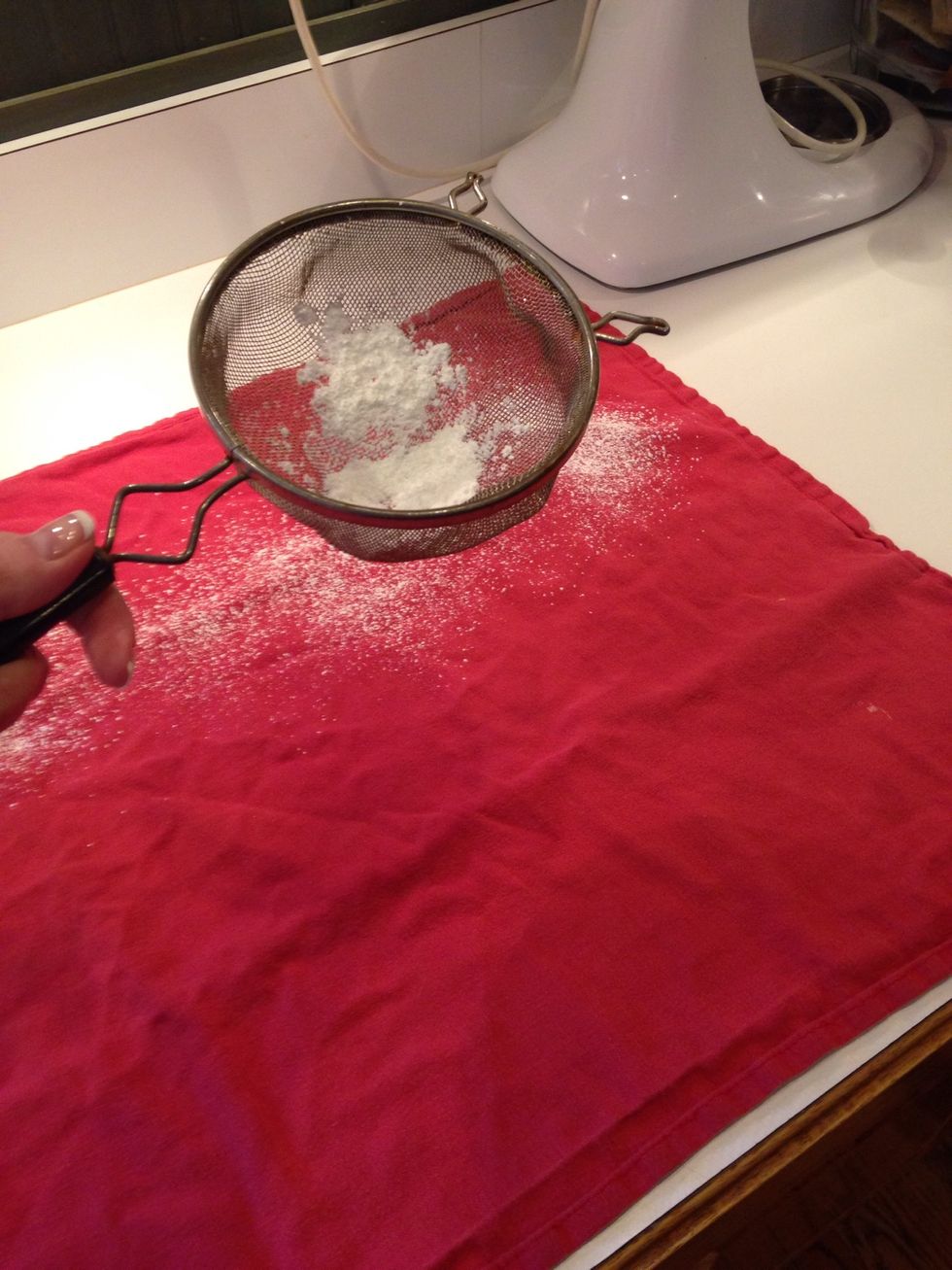 While that is baking, lightly dust a clean tea towel with powdered sugar. This will help keep the cake from sticking to the towel.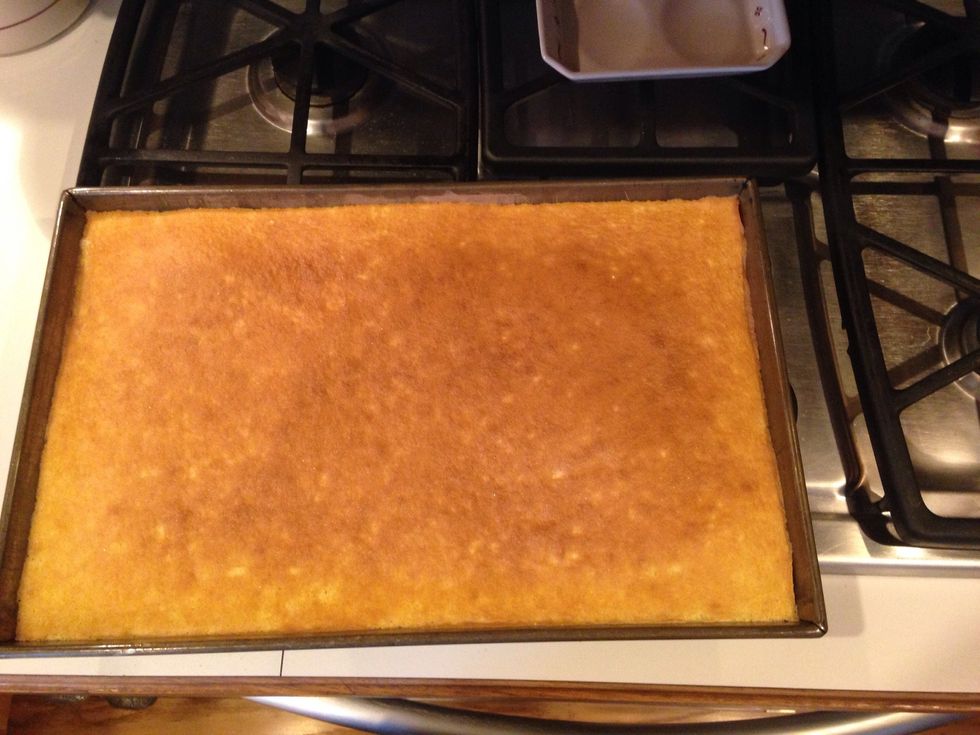 This was mine after 7 minutes.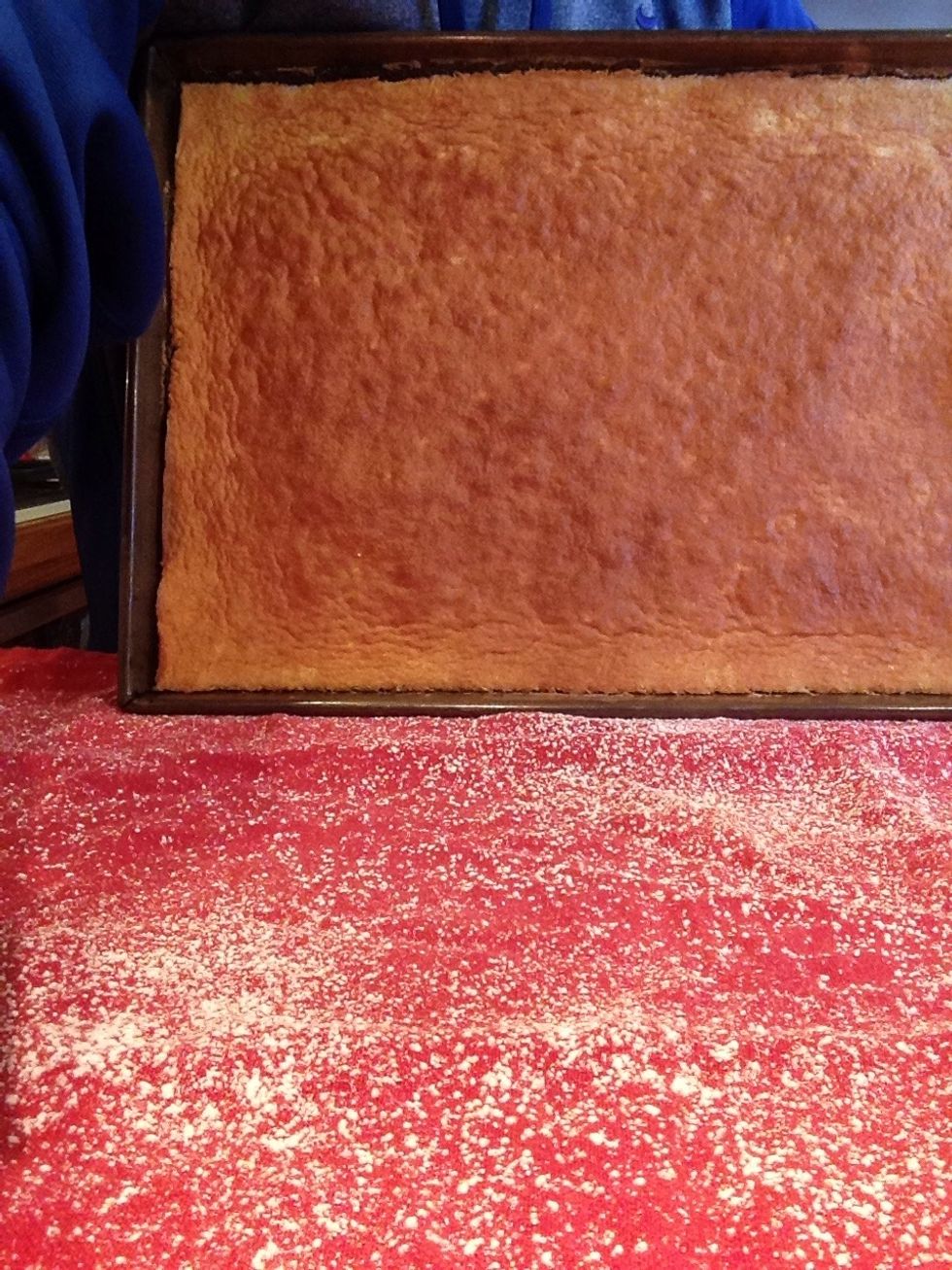 Position on one edge and quickly flip over or allow the whole pan to fall into the towel.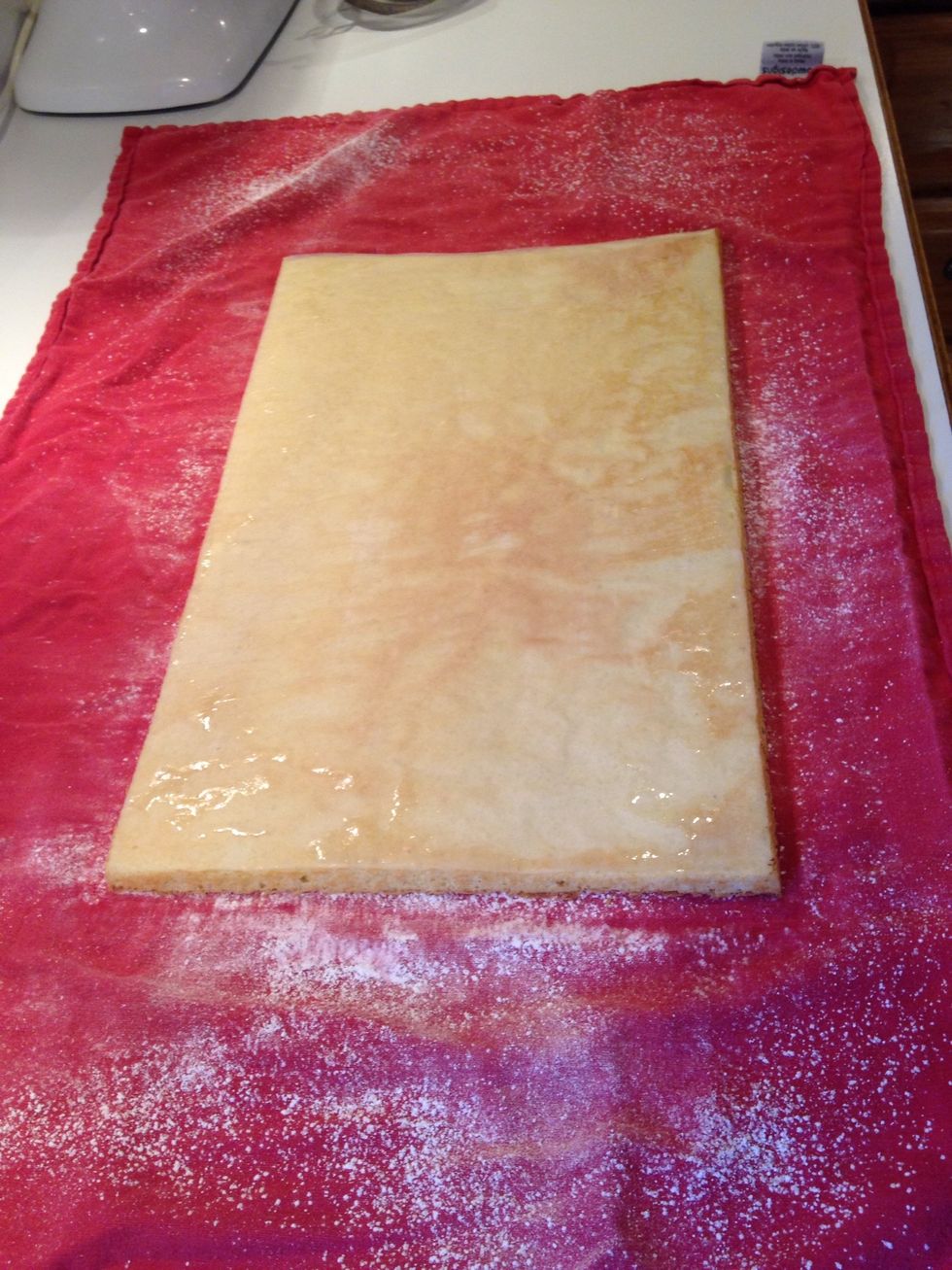 Remove pan and you should have sponge parchment side up!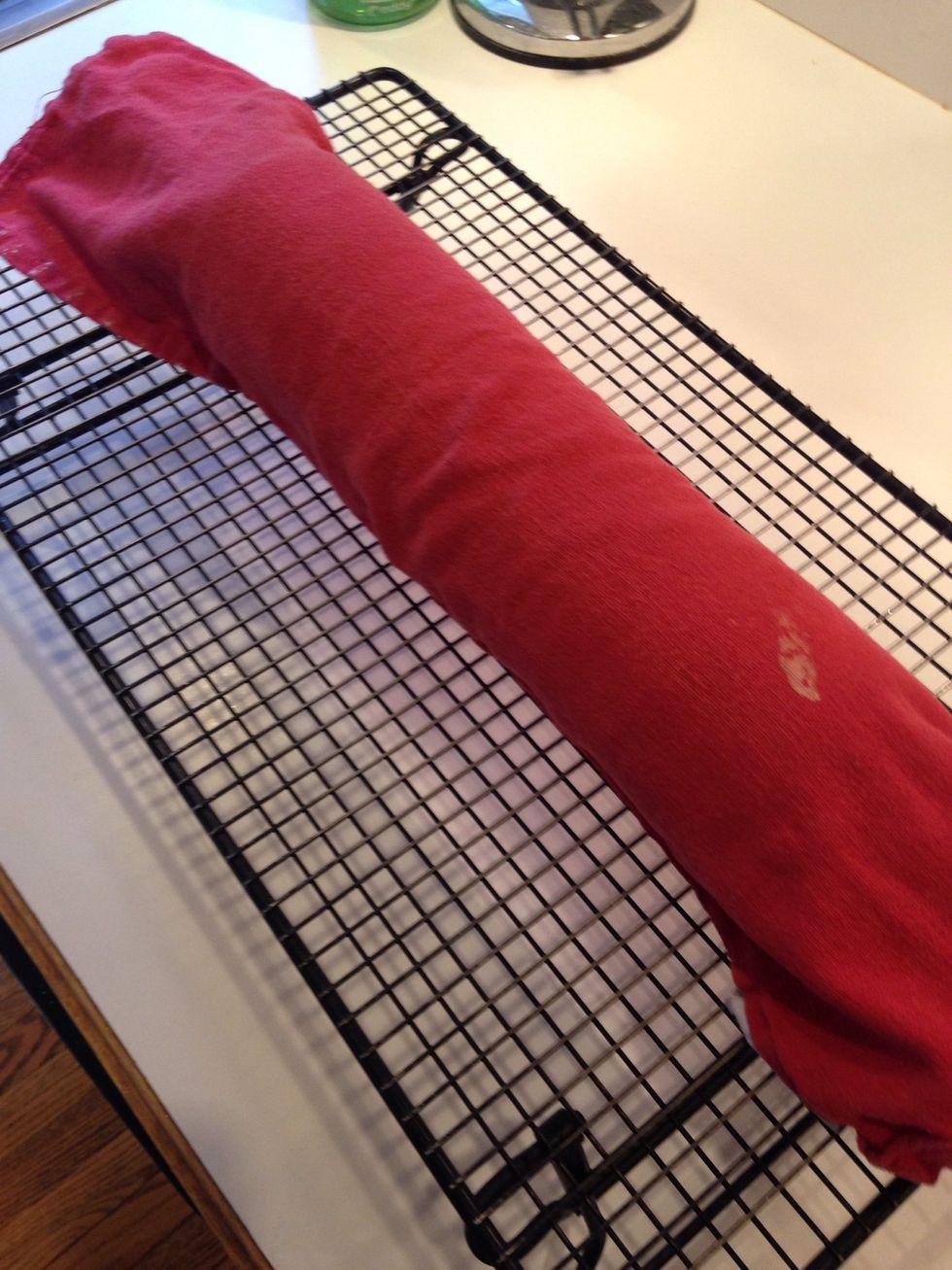 Place sponge seam side down on s cooling rack for a couple hours until completely cooled, or overnight.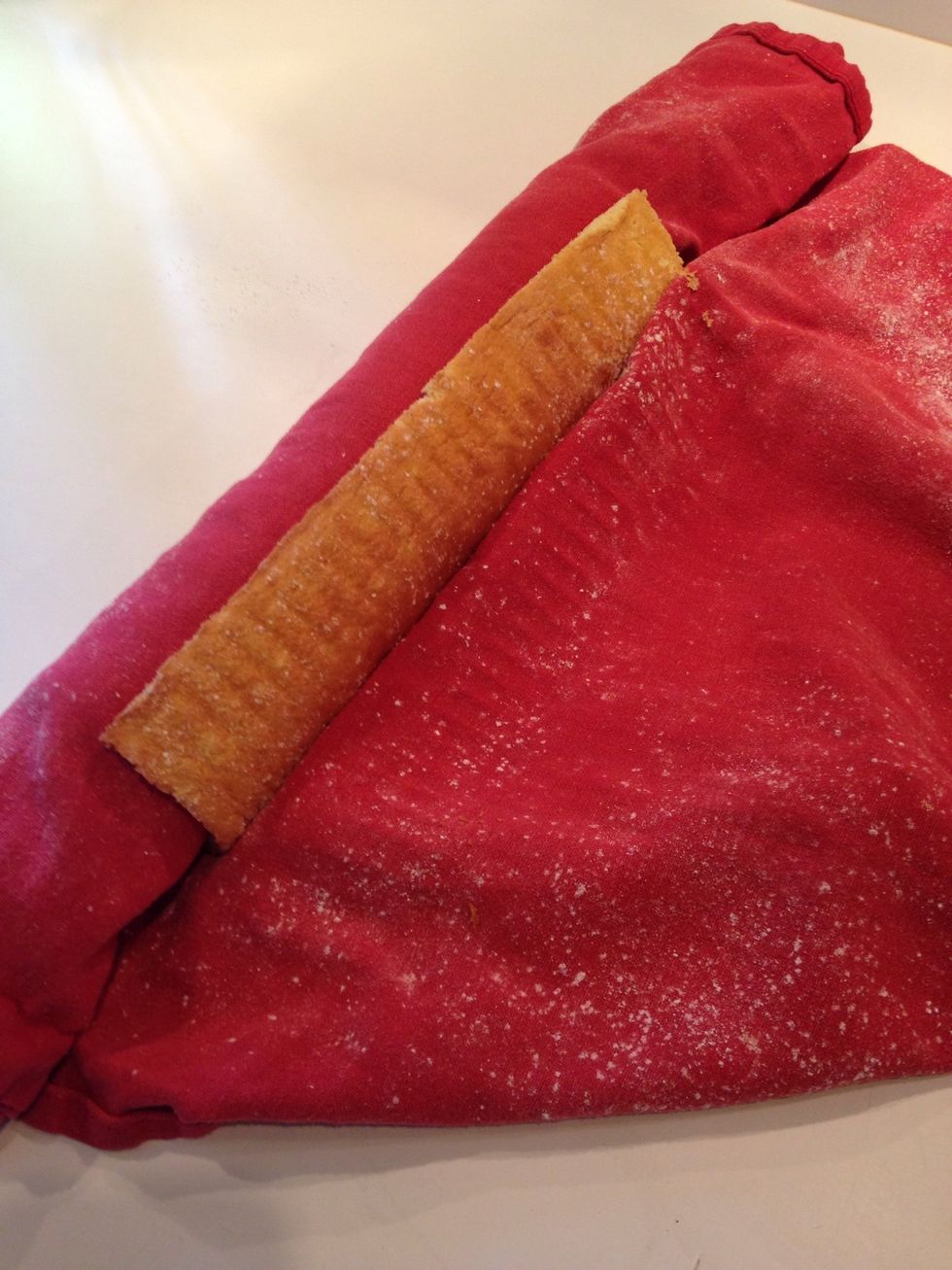 Gently unroll and remove towel, cake will be slightly wavy.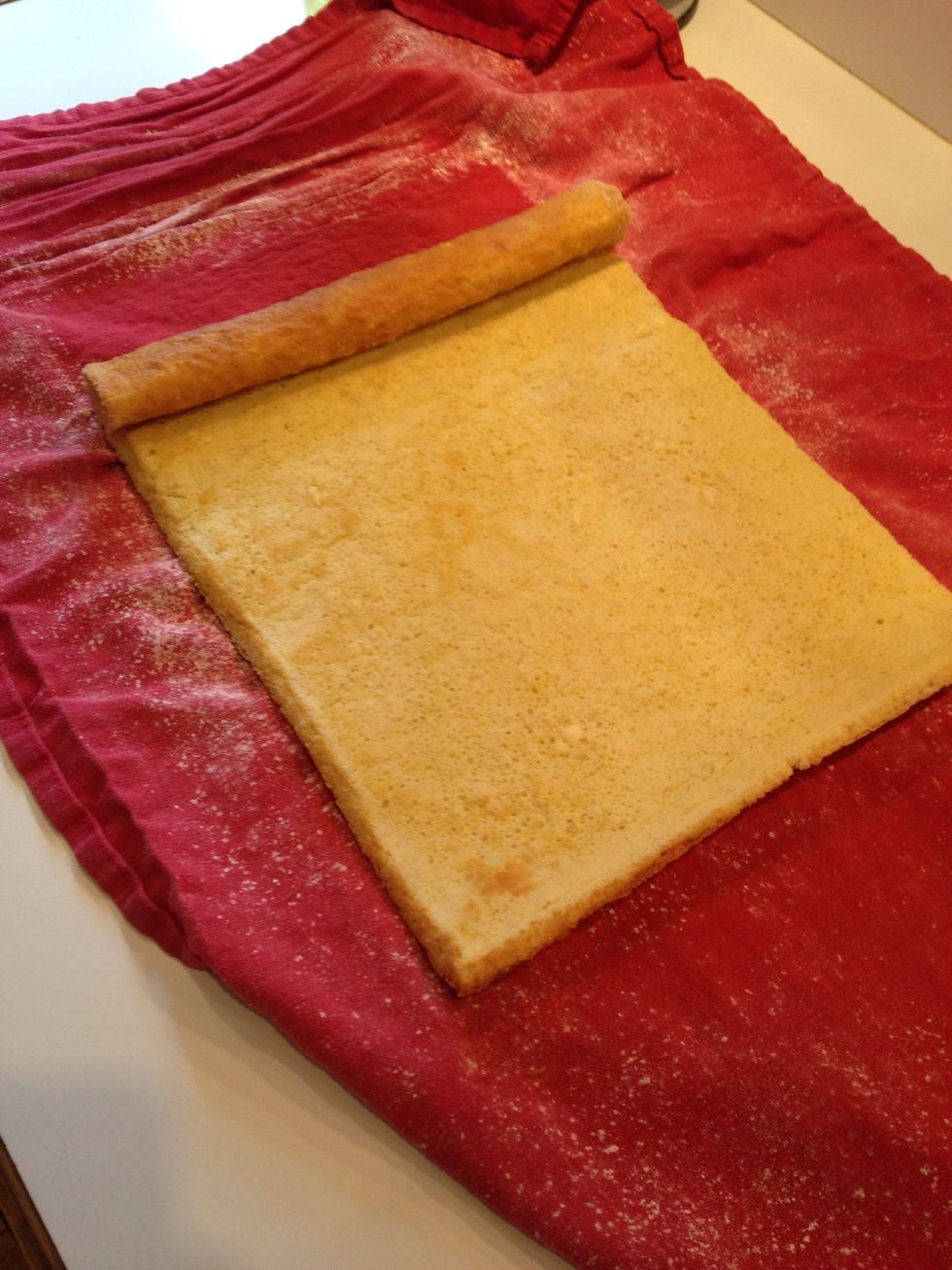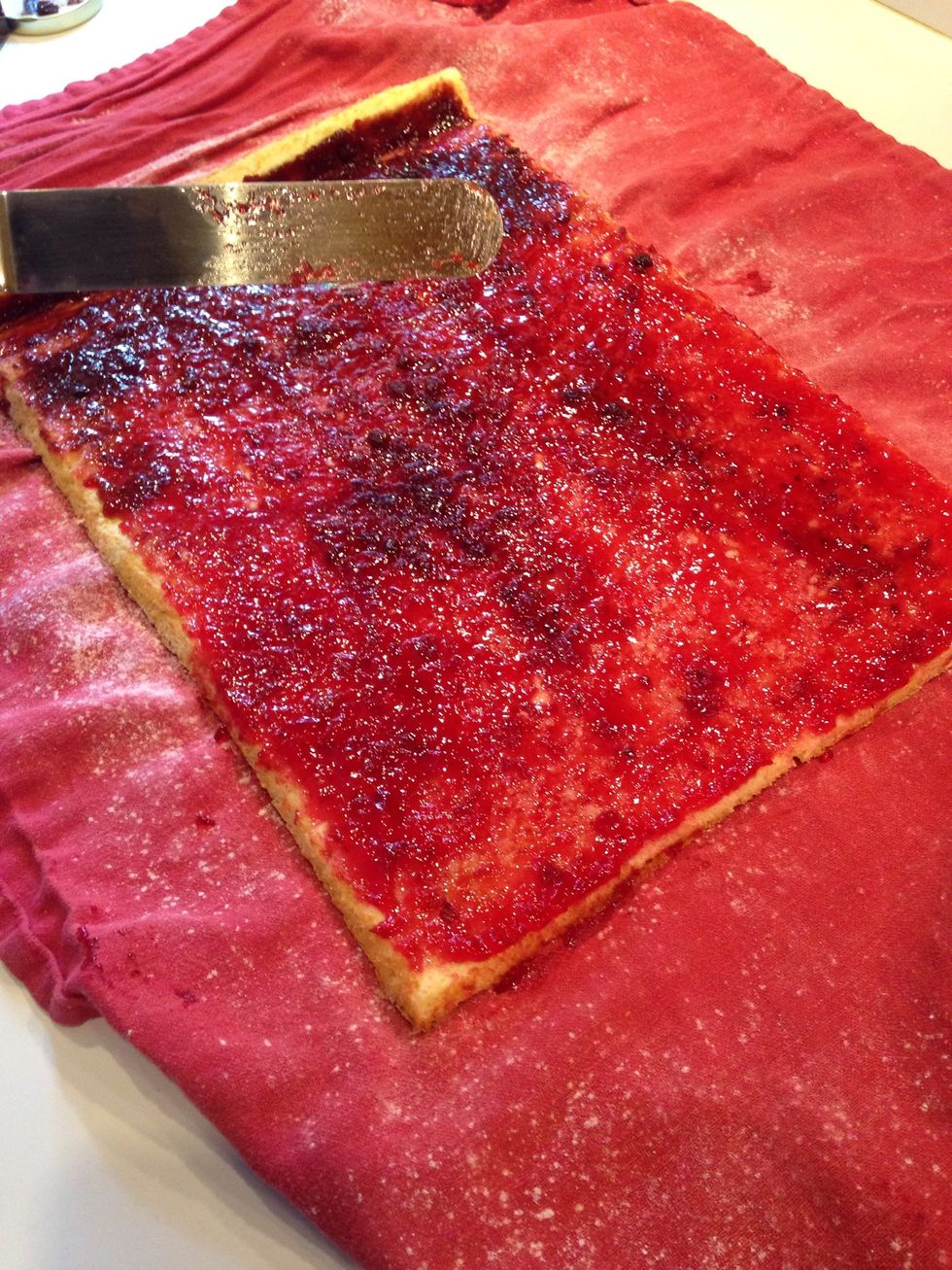 Spread filling of your choice in an even layer over the entire sponge.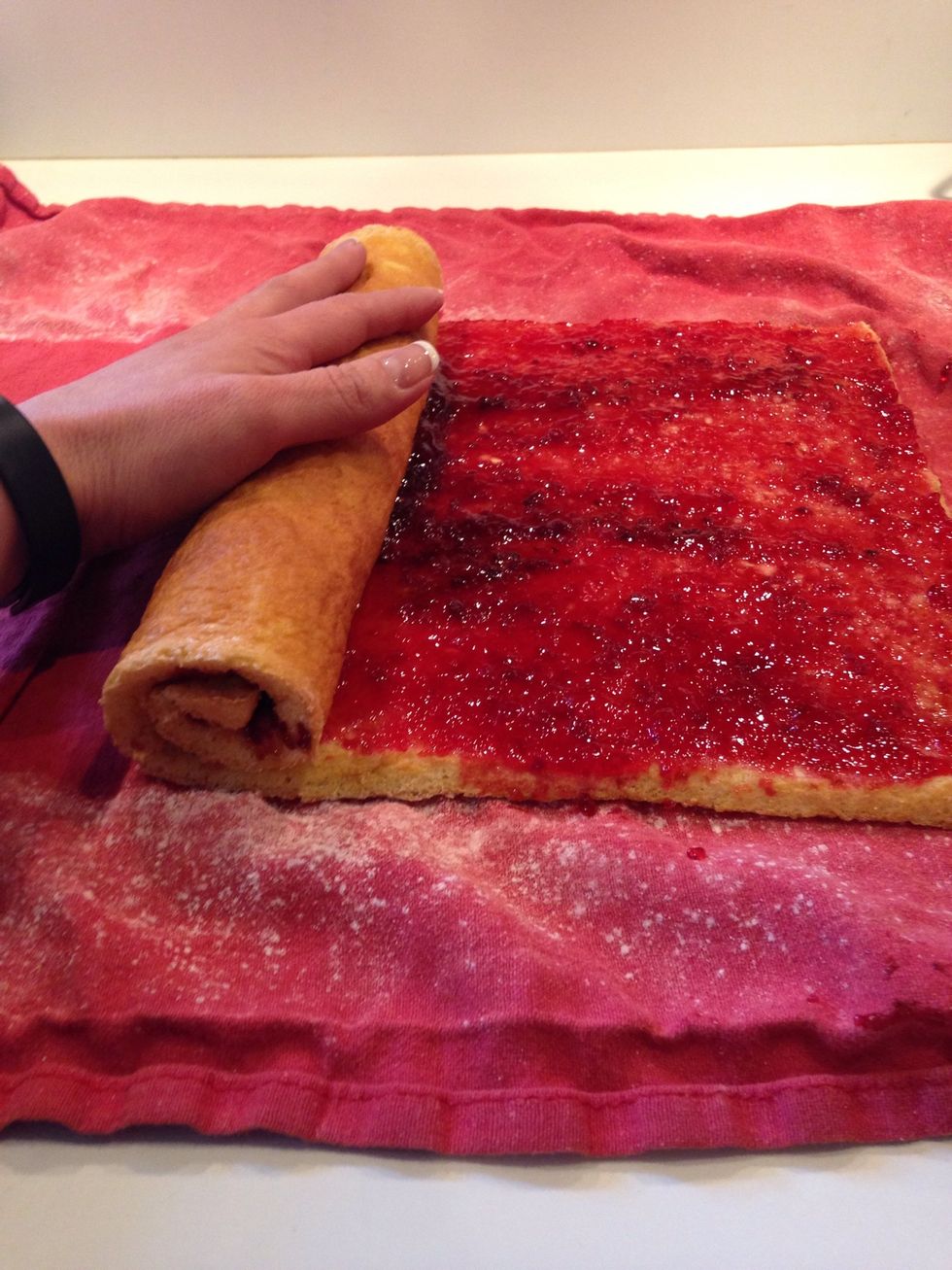 Firmly reroll.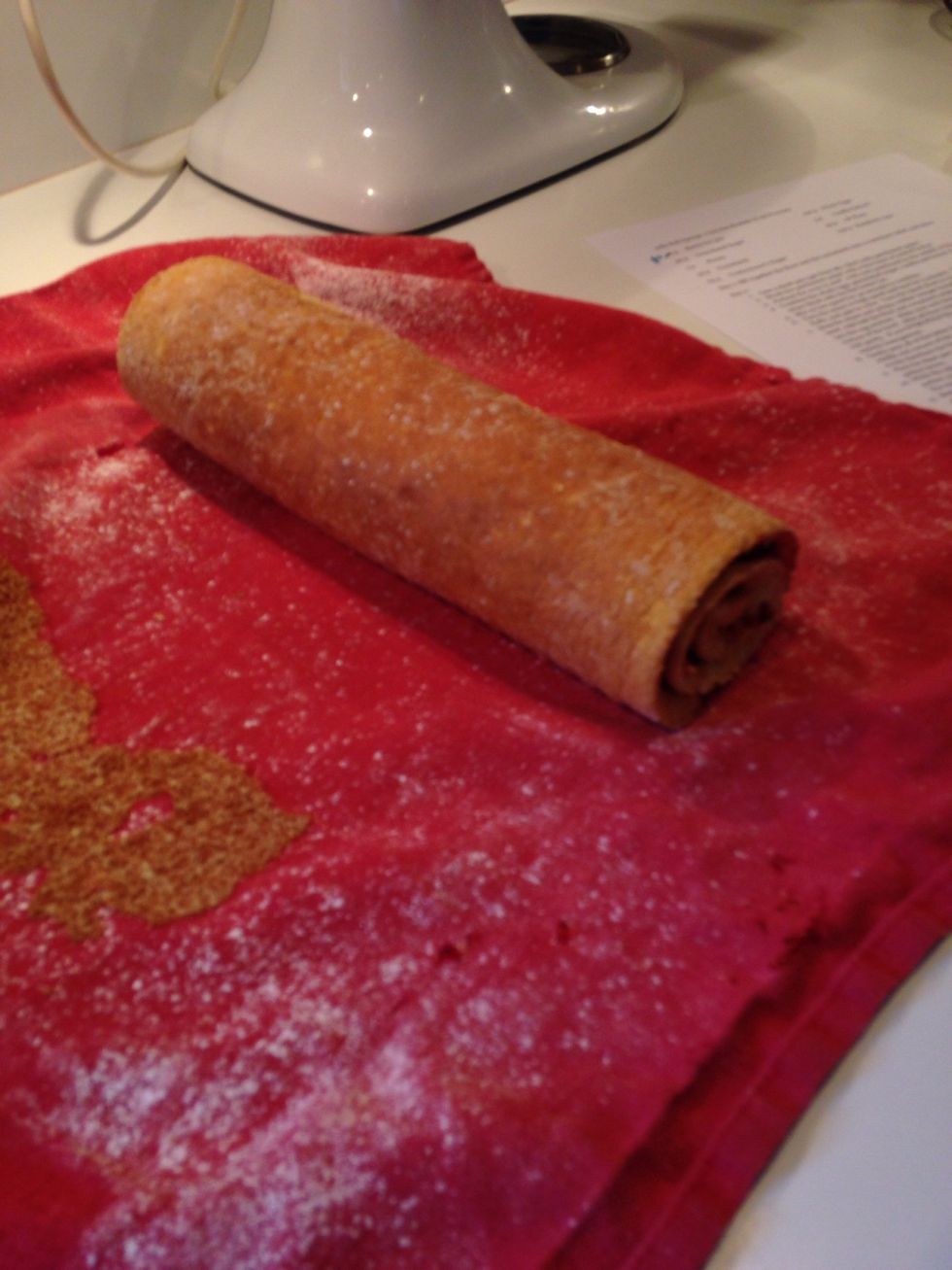 Done! Transfer seam side down to serving tray.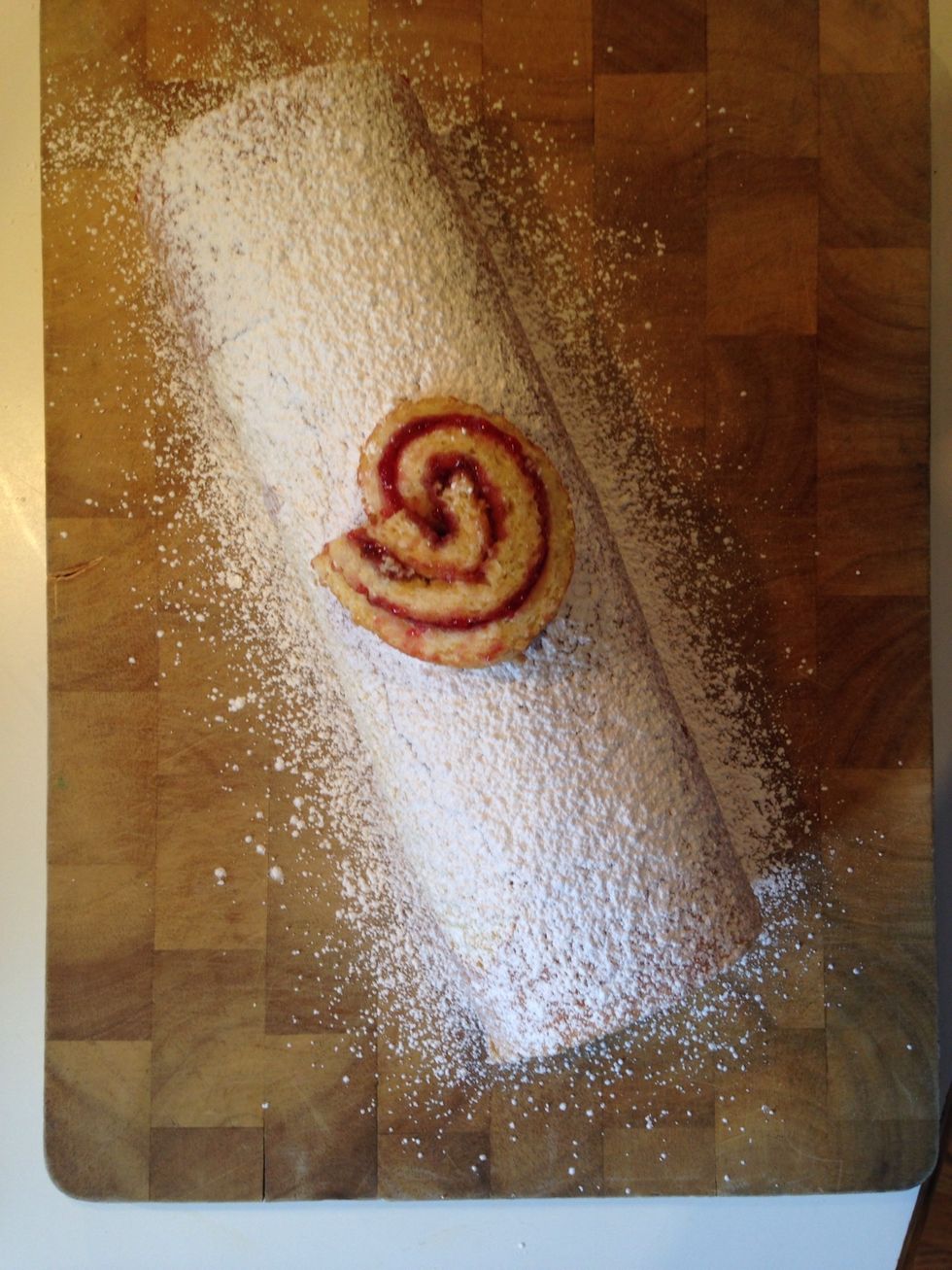 Use a serrated knife to cut off the ends. I eat one to test the product😉 The other I use to garnish the top!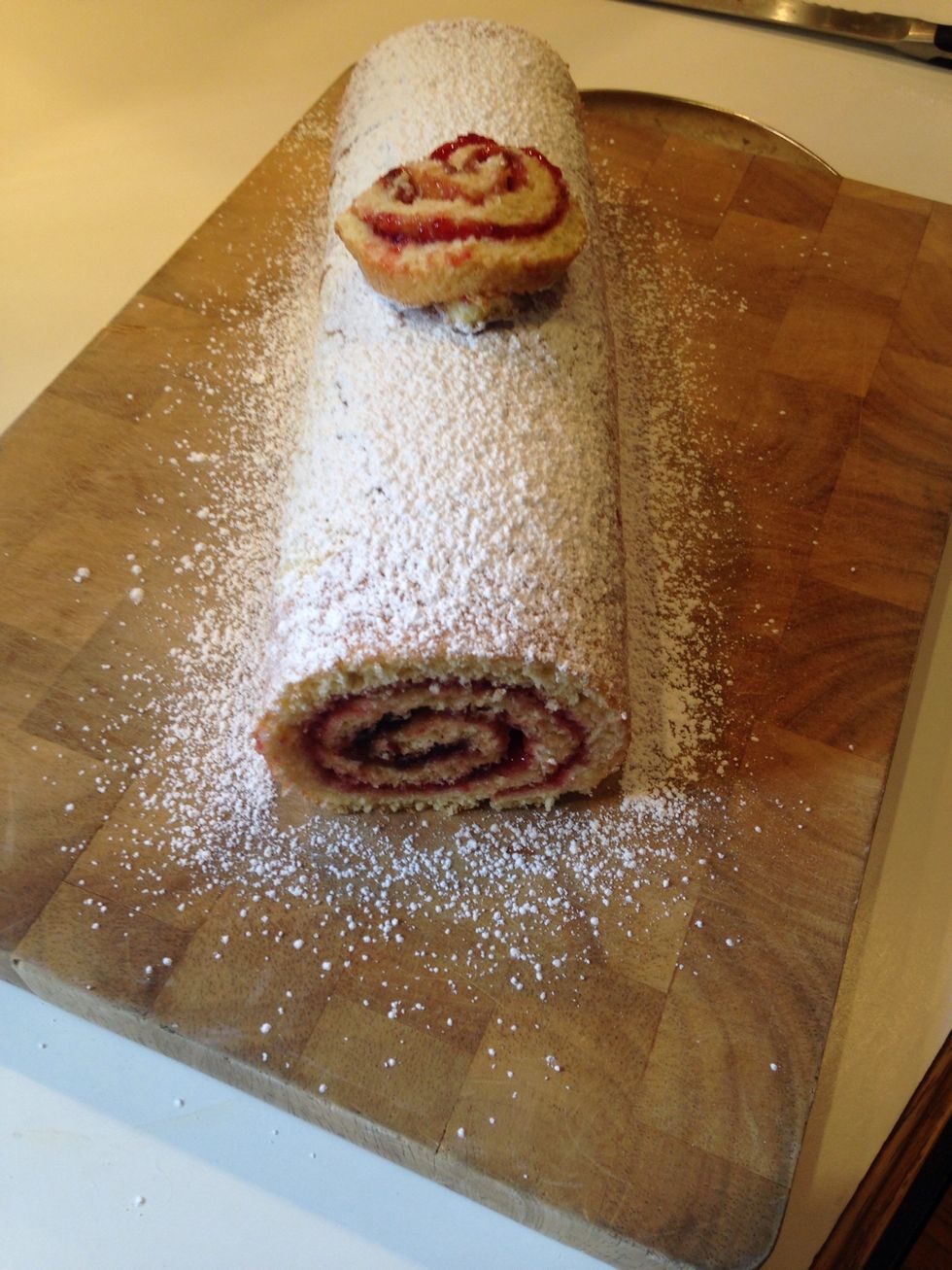 10.0g Butter for pan
190.0g Whole eggs
90.0g Granulated sugar
5.0g Vanilla extract
5.0g Honey
45.0g All Purpose flour
45.0g Cornstarch
450.0g Raspberry jam
35.0g Confectioners sugar