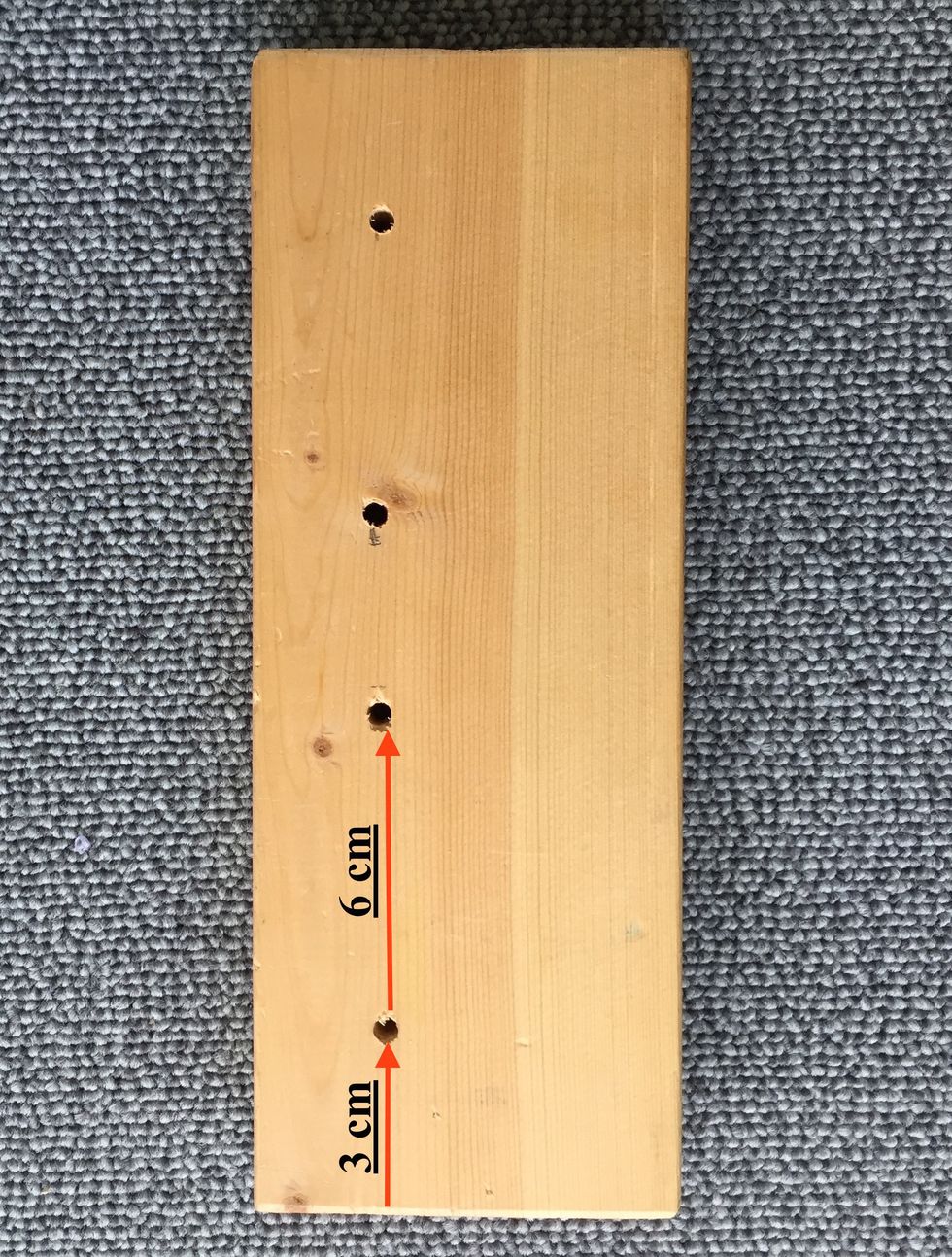 Drill two holes into the wood 6cm apart from each other. The first hole should be 3cm apart from from the edge.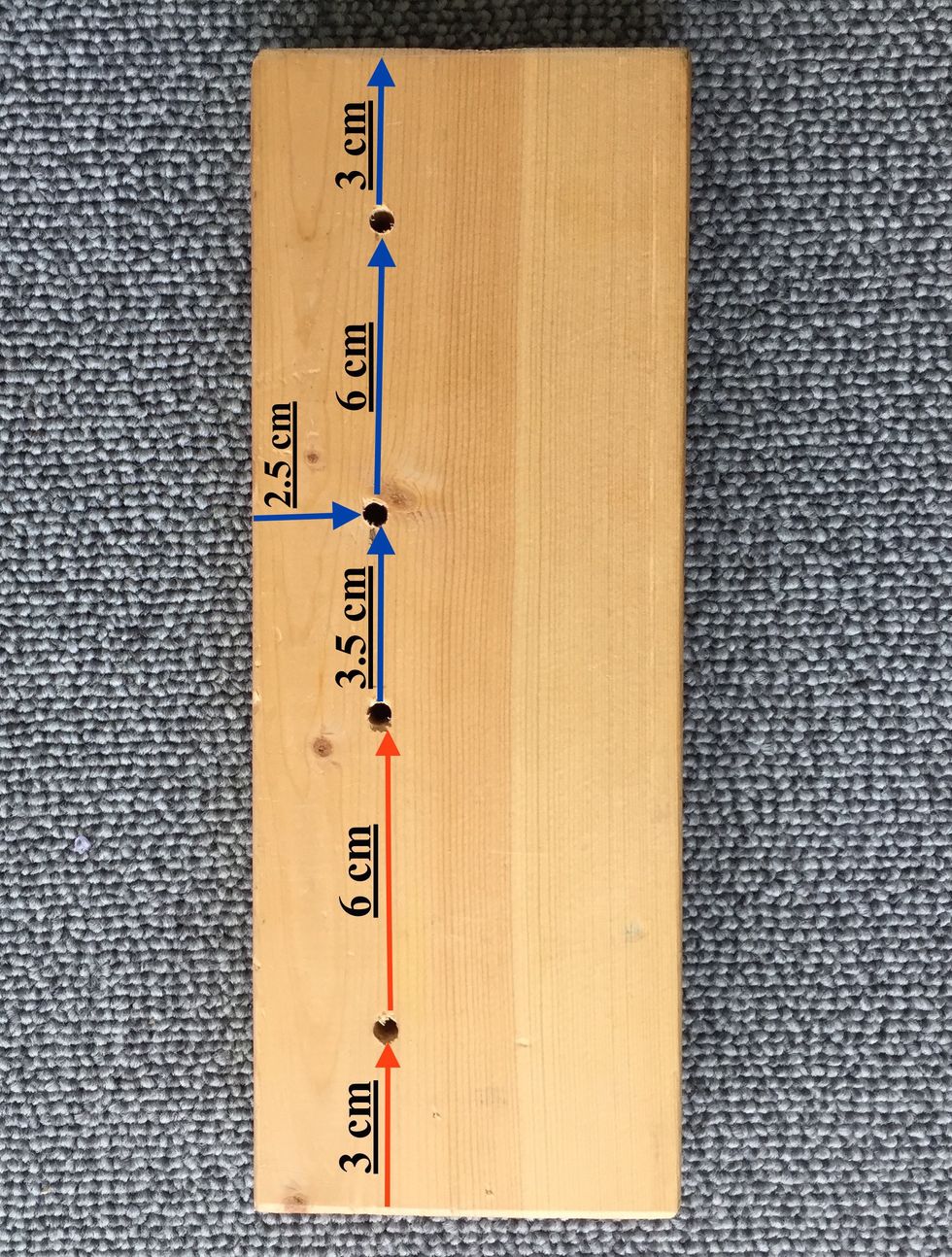 Drill another two holes 3.5cm apart from the first two with the same measurements. Make sure that all four holes are 2.5cm apart from the top.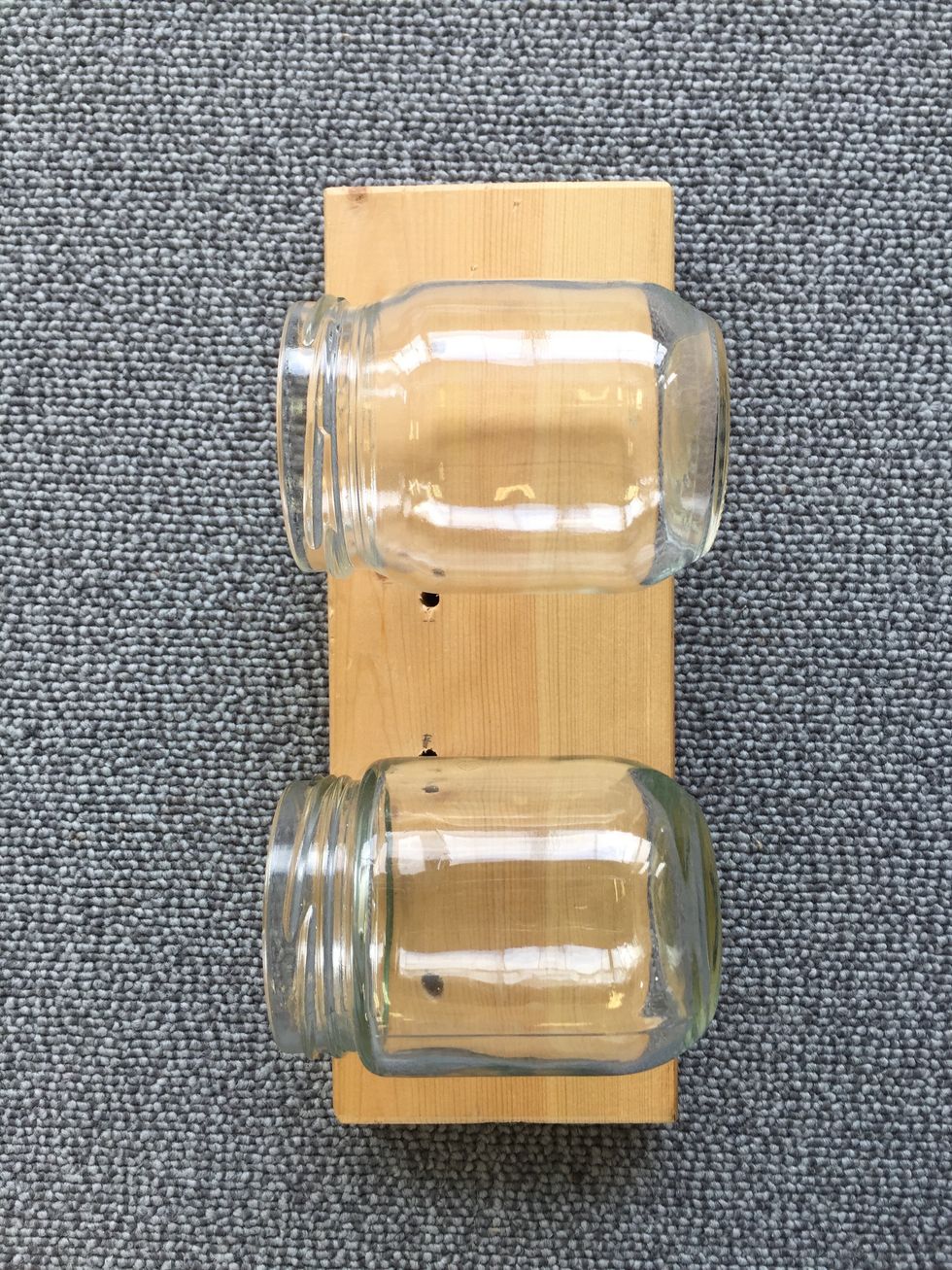 Place the two jars on top of the wood in between the two holes.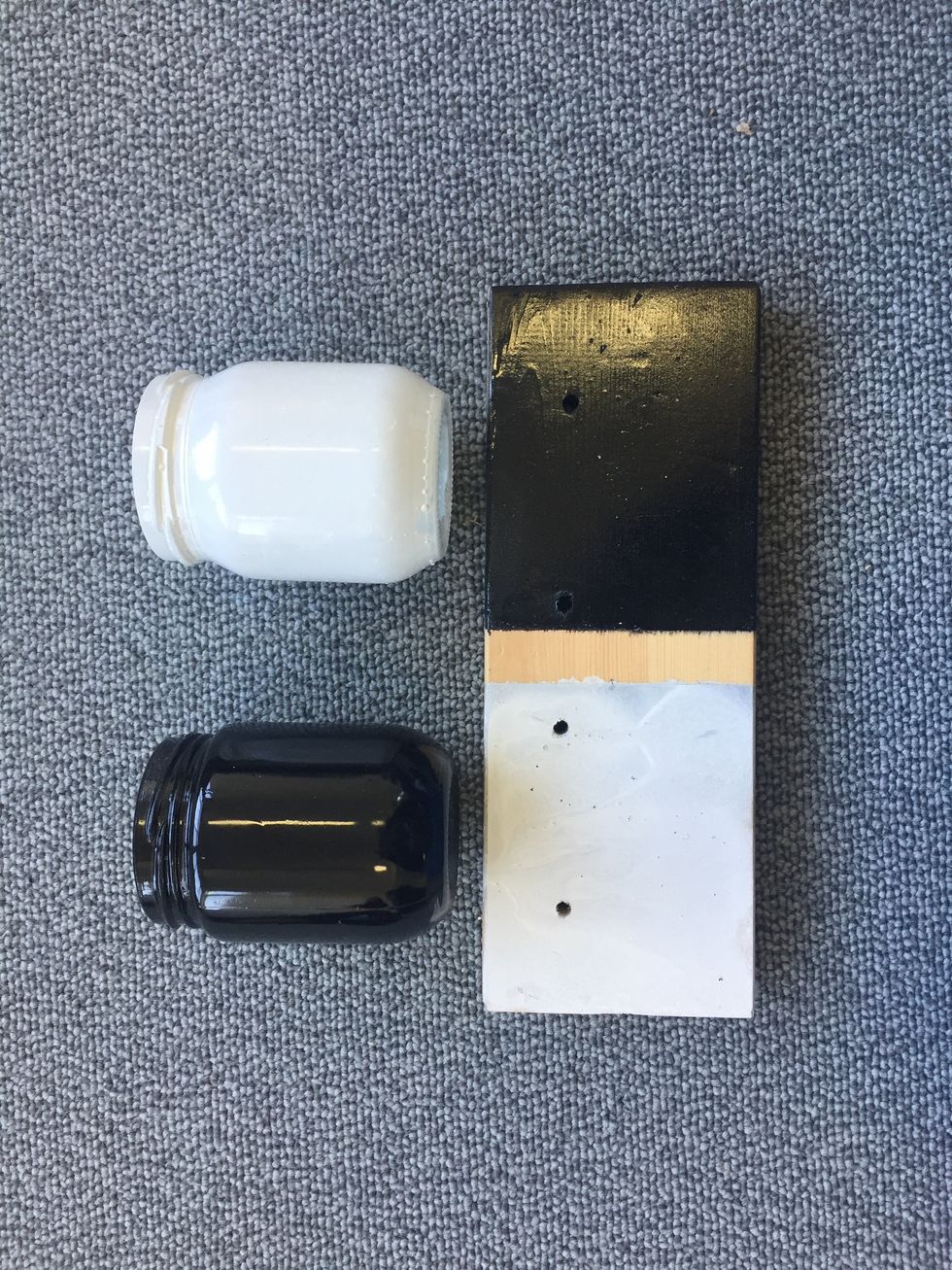 Use your spray paint of choice and spray it over your jars and wood in however pattern/way you like.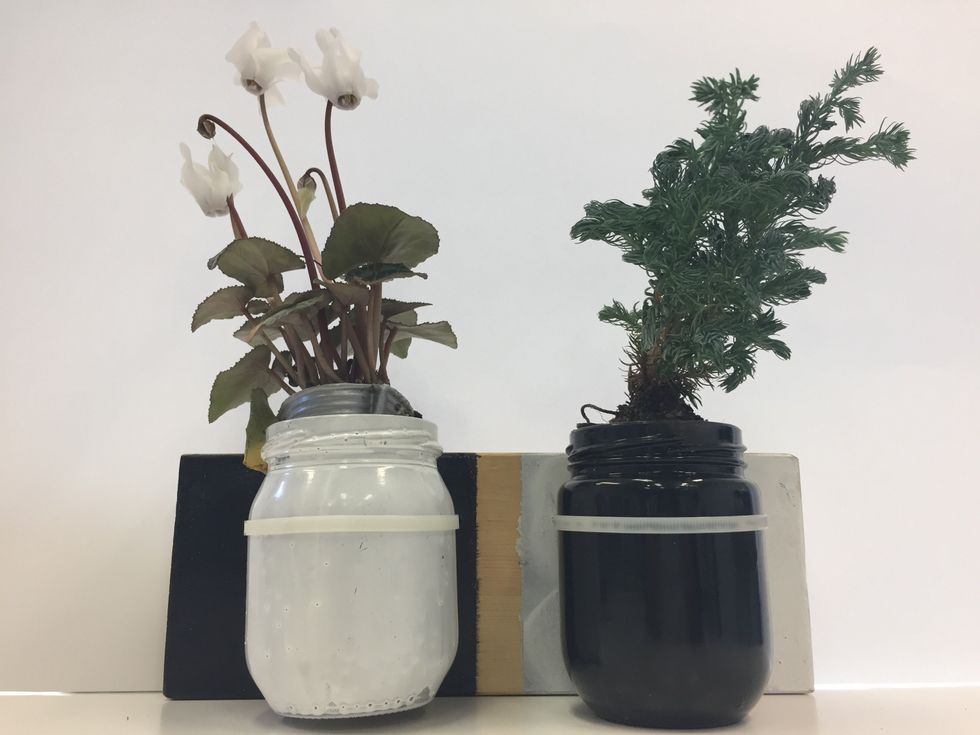 Finally, Secure the jars onto the wood using zip-ties and add plants of your choice.
2.0 zip-ties
2.0 jars (diameter 6cm/height 9.5cm)
1.0 piece of wood - (21cm long/8.5cm tall/2cm thick)
spray paint - colors of your choice
plants - of your choice
soil/rocks (for planting)