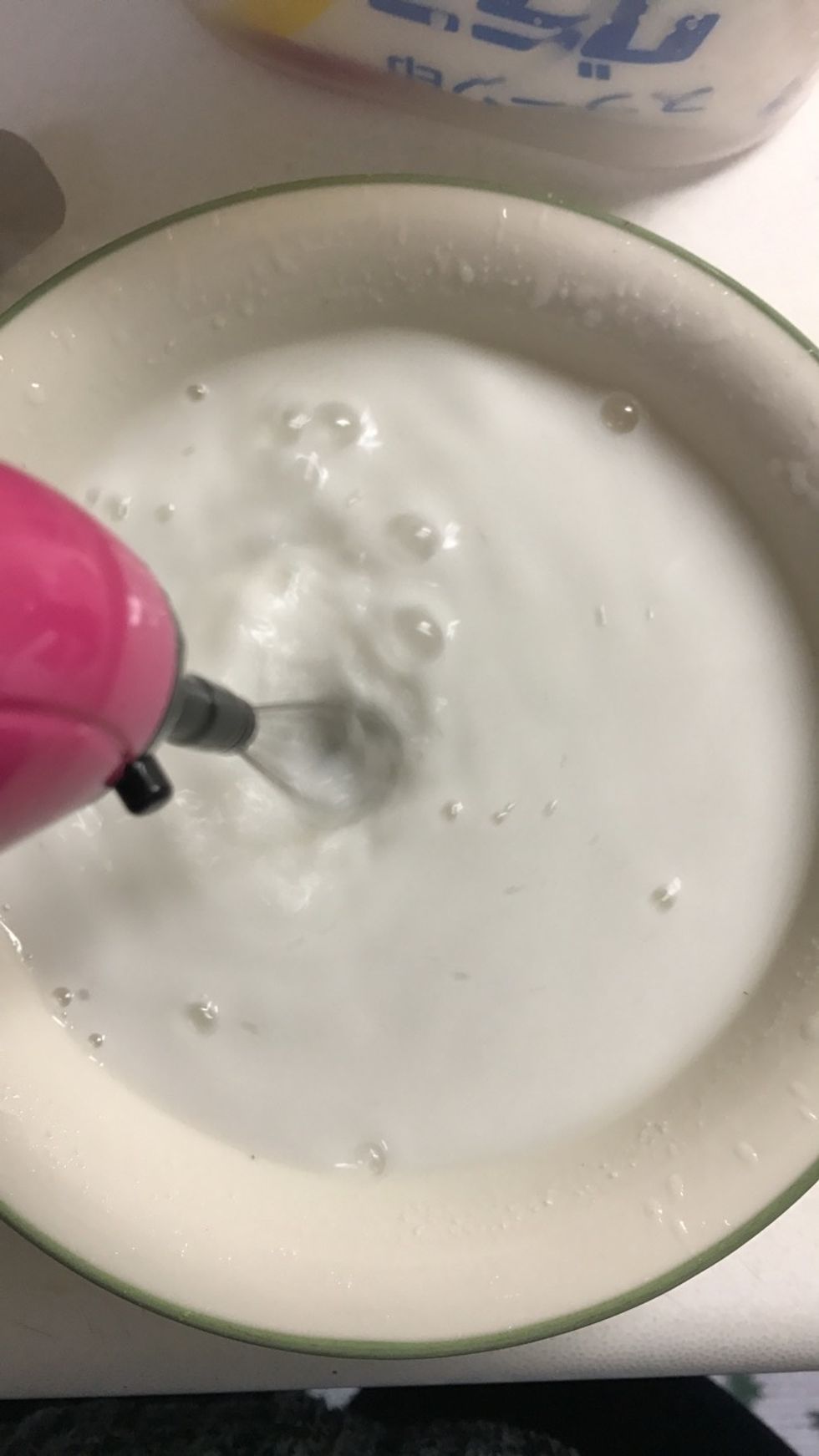 Pour the kuzukirko powder, sugar, and water in a microwavable bowl, then beat with an electric mixer or with a whisk by hand.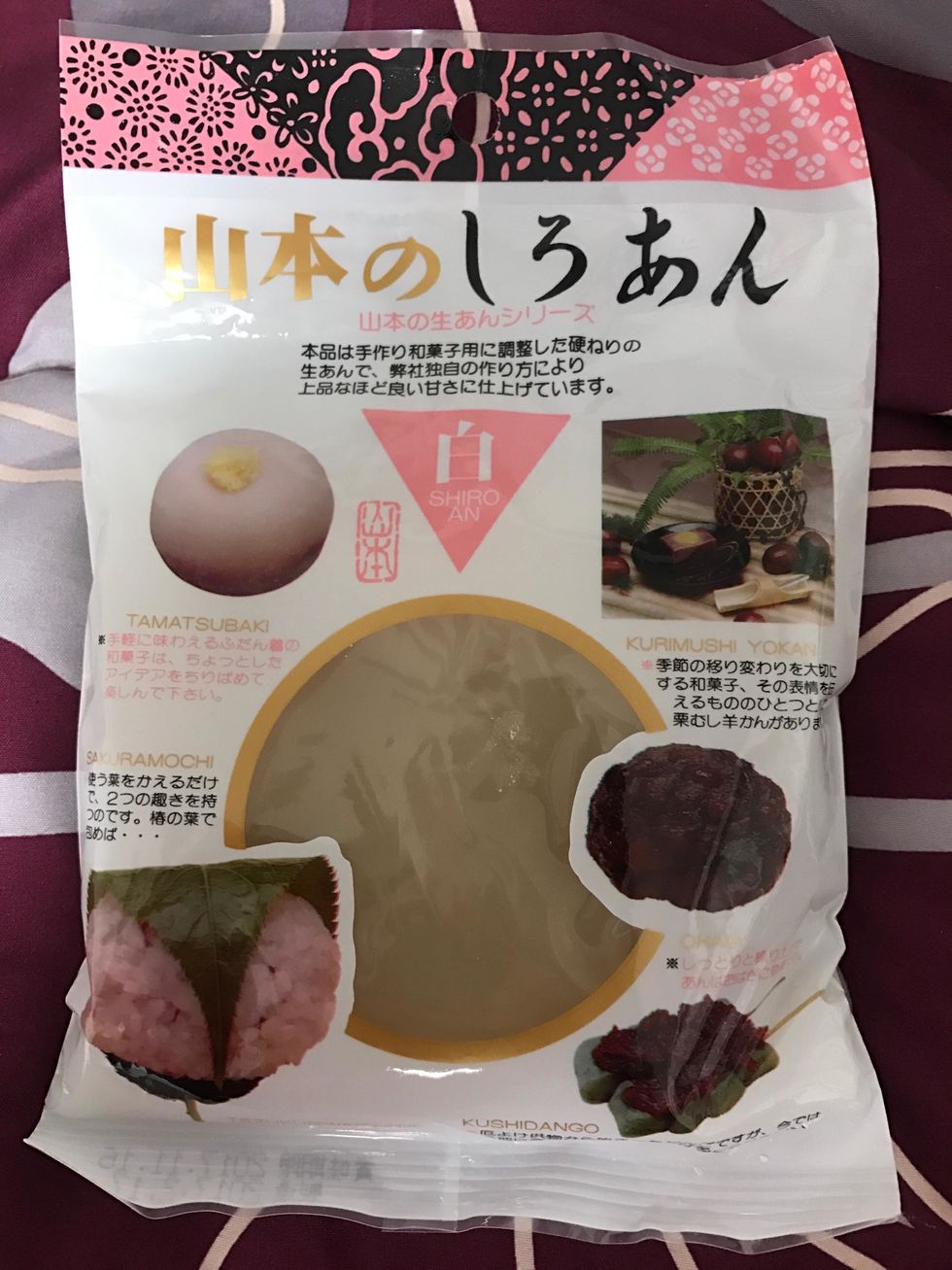 With your hands, take a heaped teaspoon of shiroann and make 6-8 small balls and put it to the side.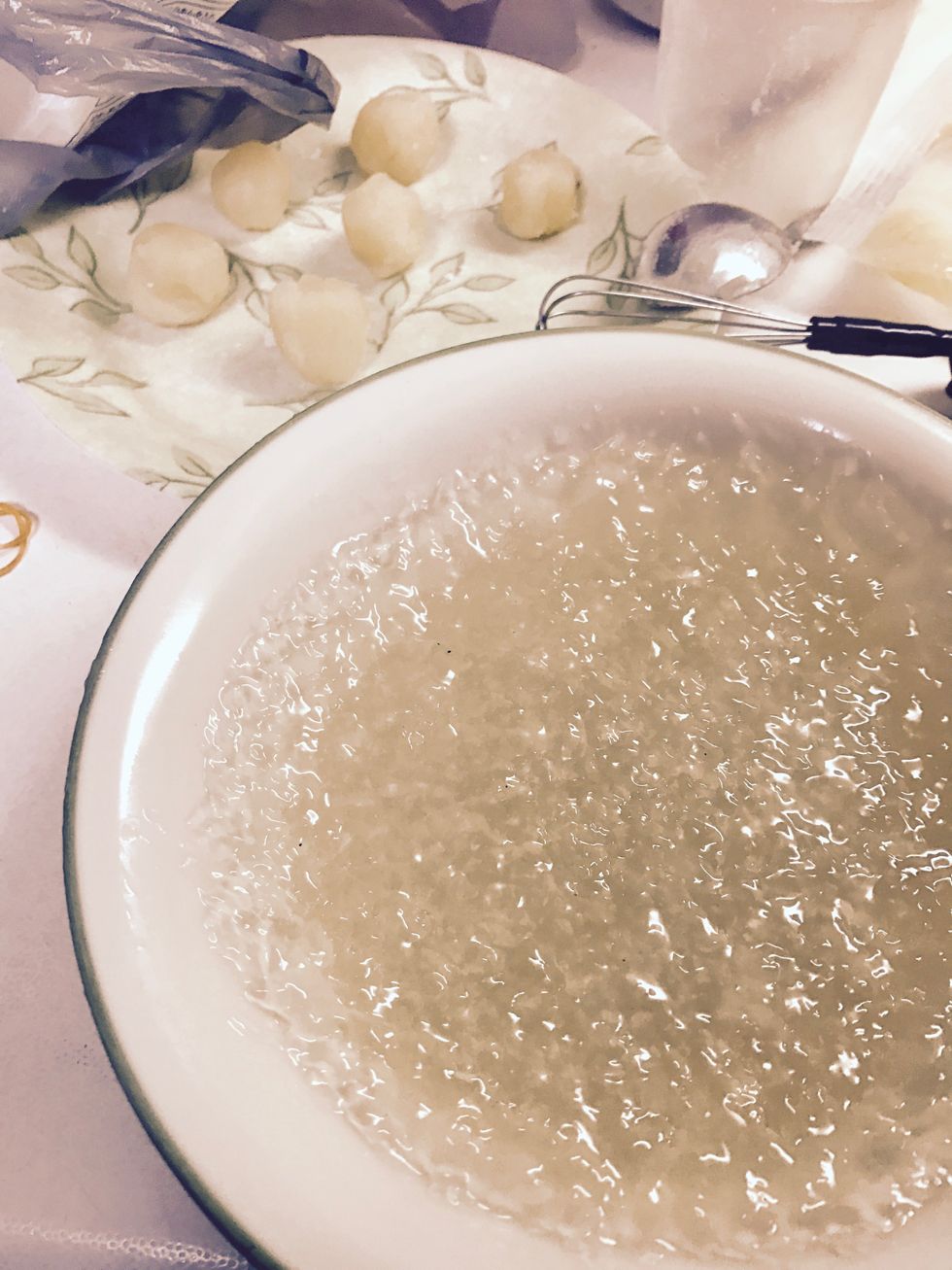 Microwave mixture at 600W for 4min. Every 30sec for the first 3 times (30s, 1m, 1.30m) remove bowl and mix mixture. After mixing at 1.30m wrap bowl with saran wrap until 4min is over.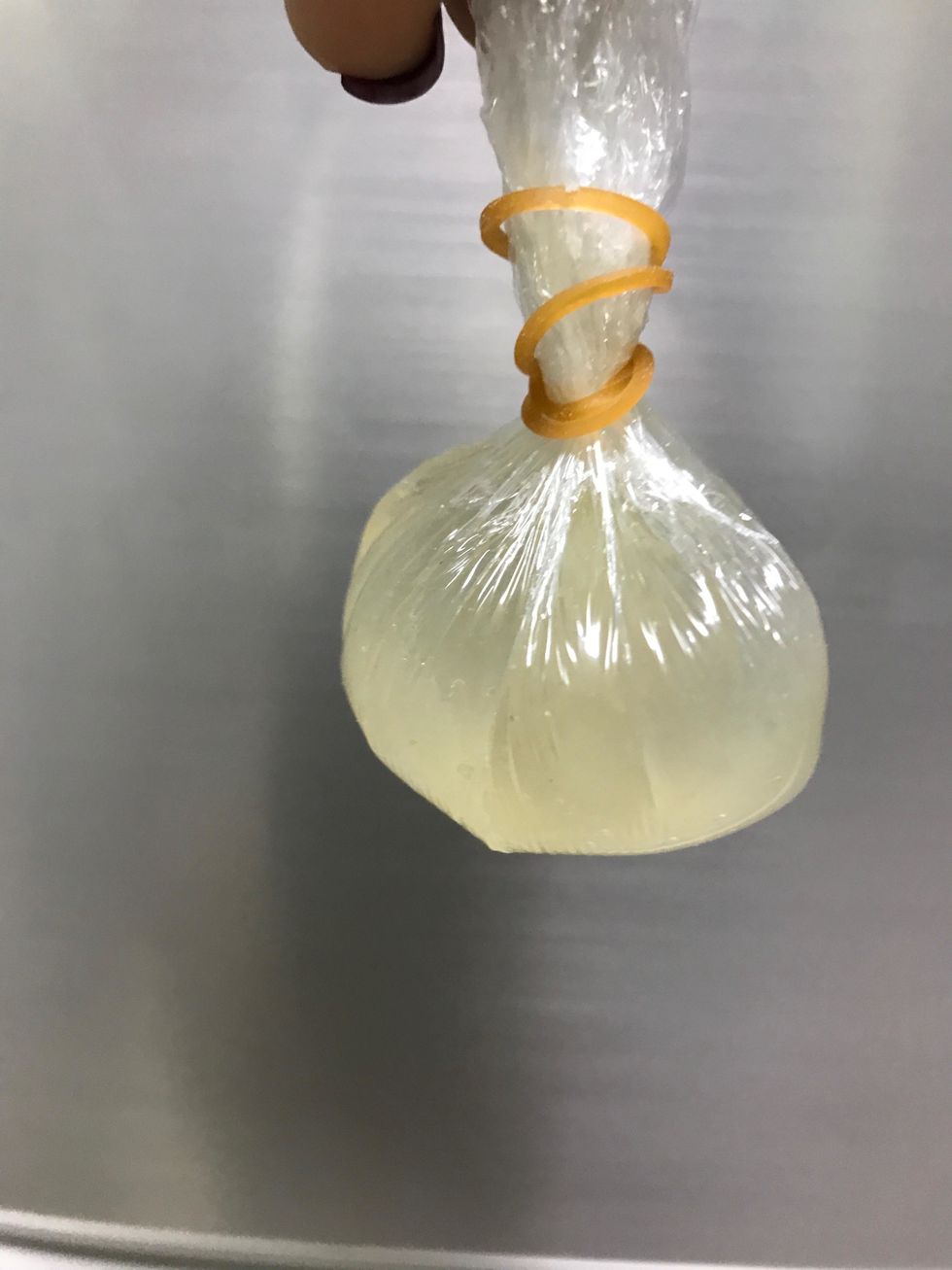 Lay 20cmx20cm saran wrap flat on table, pour a heaped table spoon of jelly mixture flat in a circular shape. Place shiroann ball above, and wrap the saran wrap around it and tie with a rubber band.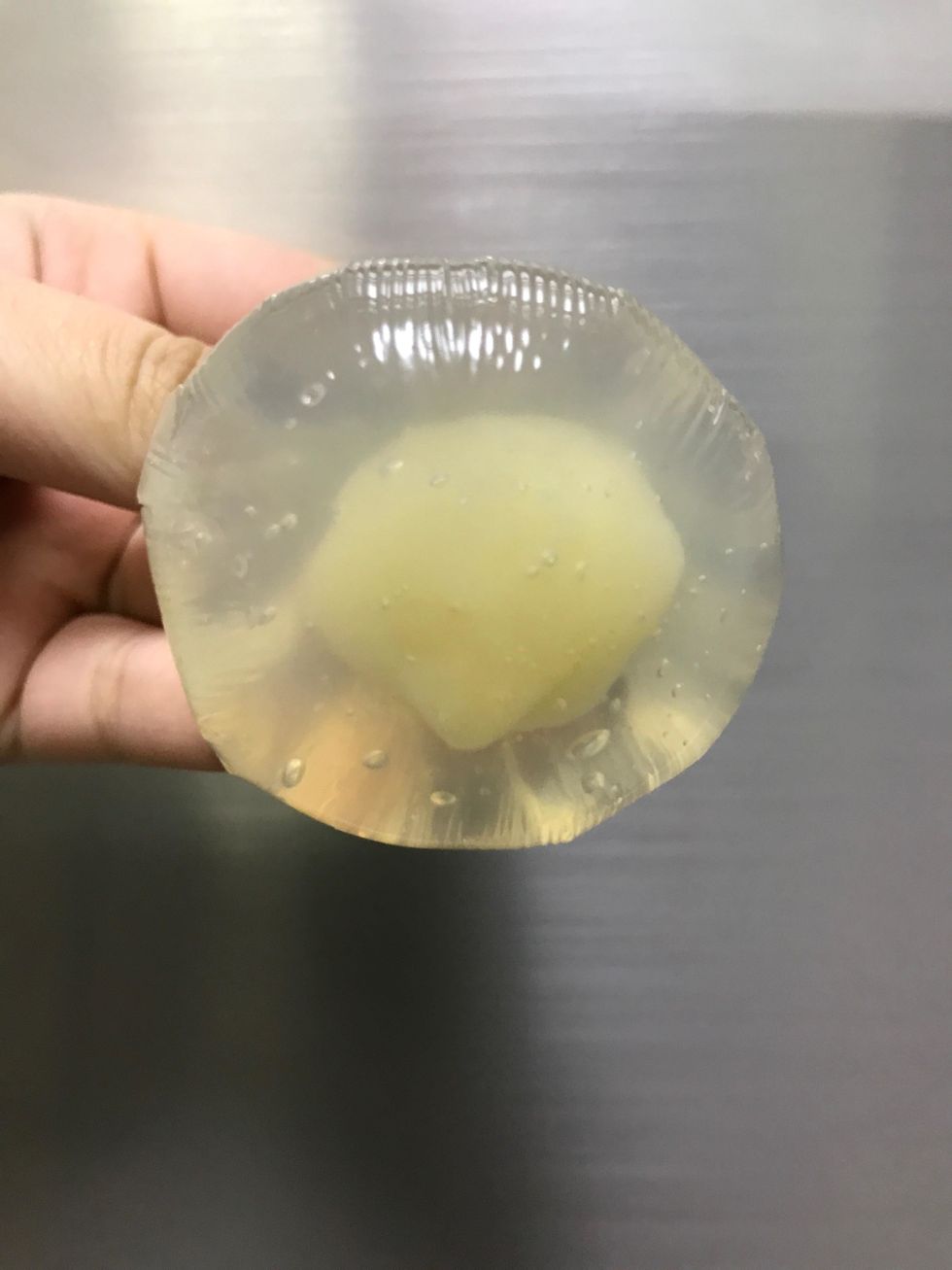 It should look like this.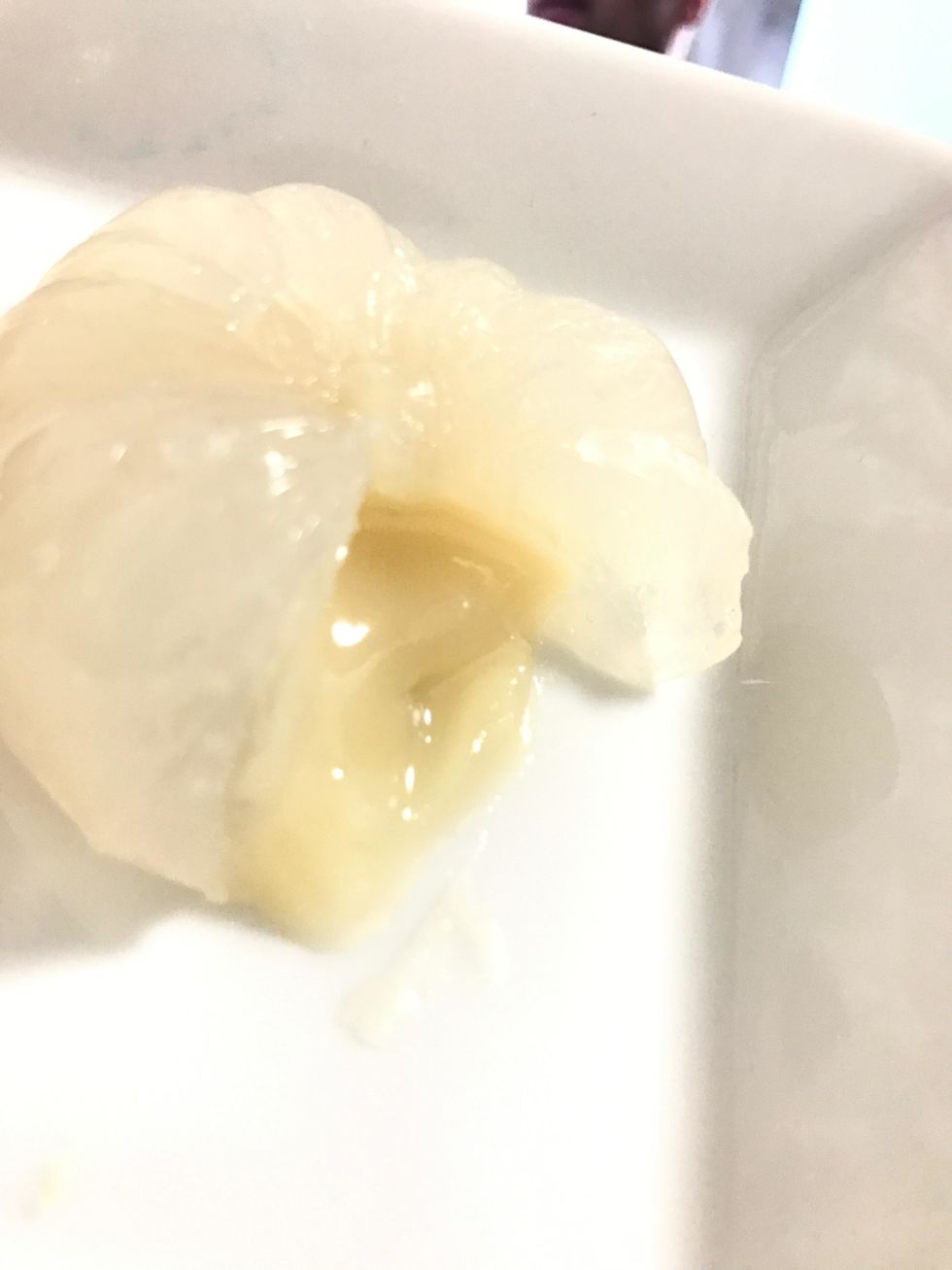 After few hours of letting it set it will be soft but you will be able to take out the saran wrap and have it maintain the shape. Ending product when cut will be either like this or like the following
Optional: Decorate dish with strawberries and a mint leaf.
30.0g Kuzukiriko Powder
50.0g White Sugar
200.0g Water
160.0g Shiroann
Saran Wrap (1 box)
1.0 Microwavable Bowl
1.0 Spoon
1.0 Microwave (600W)
1.0 Pack of Strawberries (optional)
1.0 Whisk (electric if possible)
1.0 Weighing Scale with container
1.0 Knife
1.0 Scissors
1.0 Mint Leaf (optional)
1.0 Plate of choice
Food Coloring (optional)