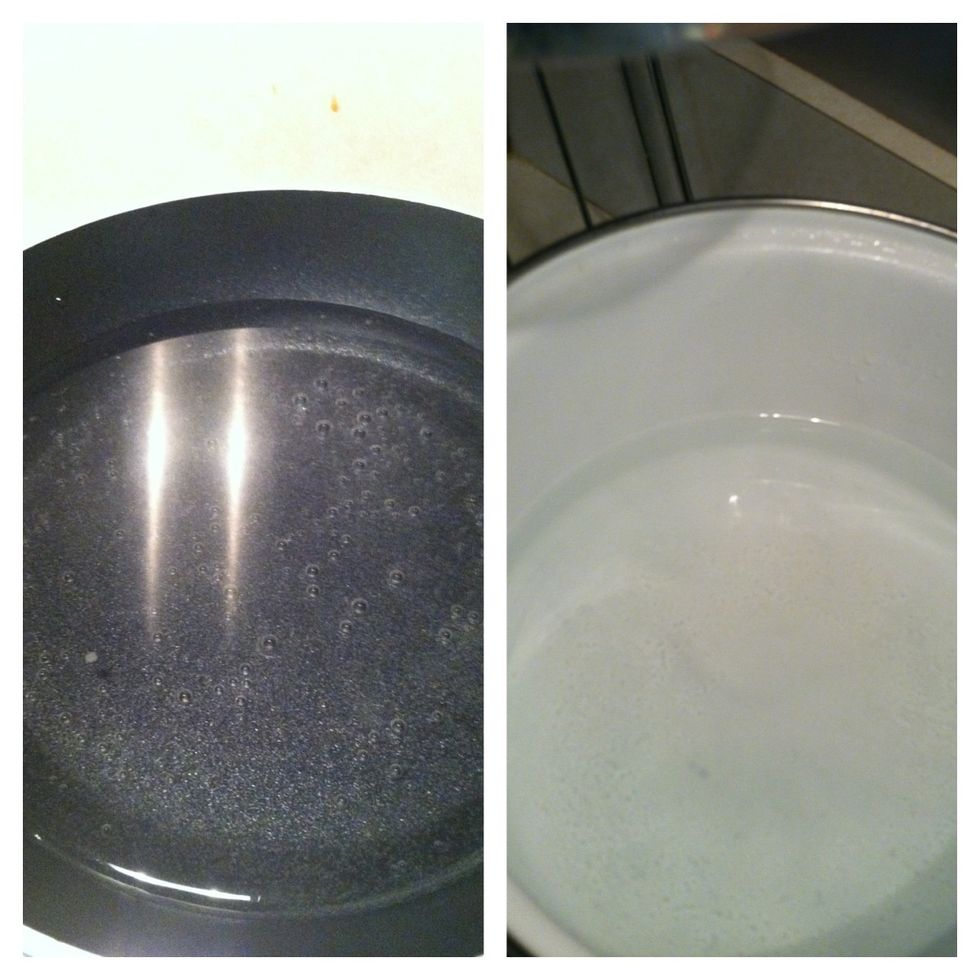 Start by boiling water for the Shumai and the noodle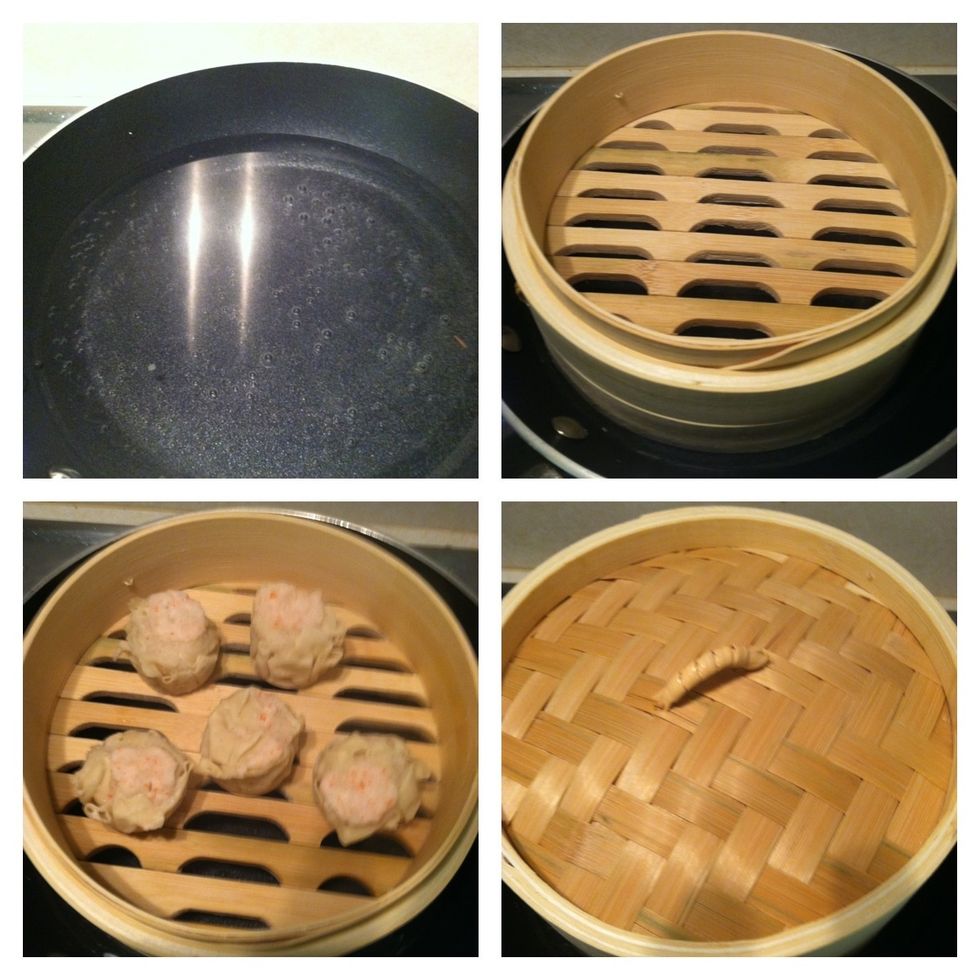 Start with the Shumai. It takes 5-8 minutes.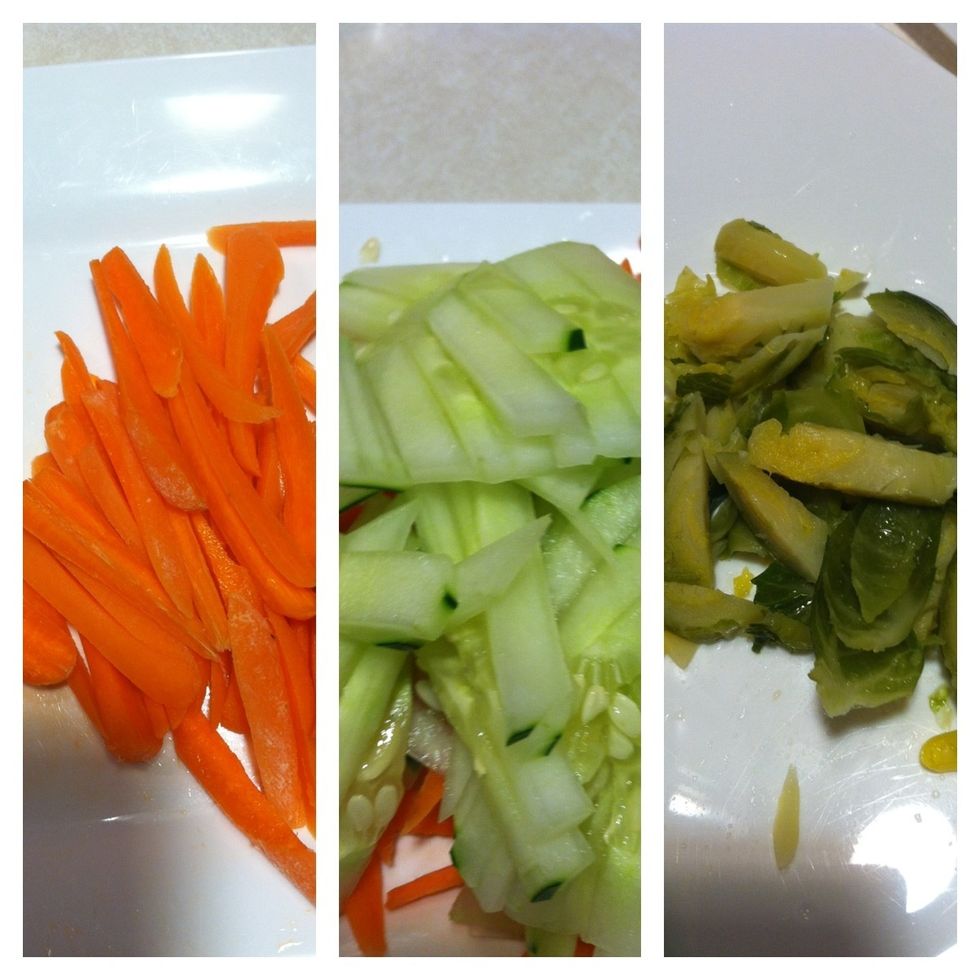 Cut the carrots, cucumber, and Brussels sprouts as shown.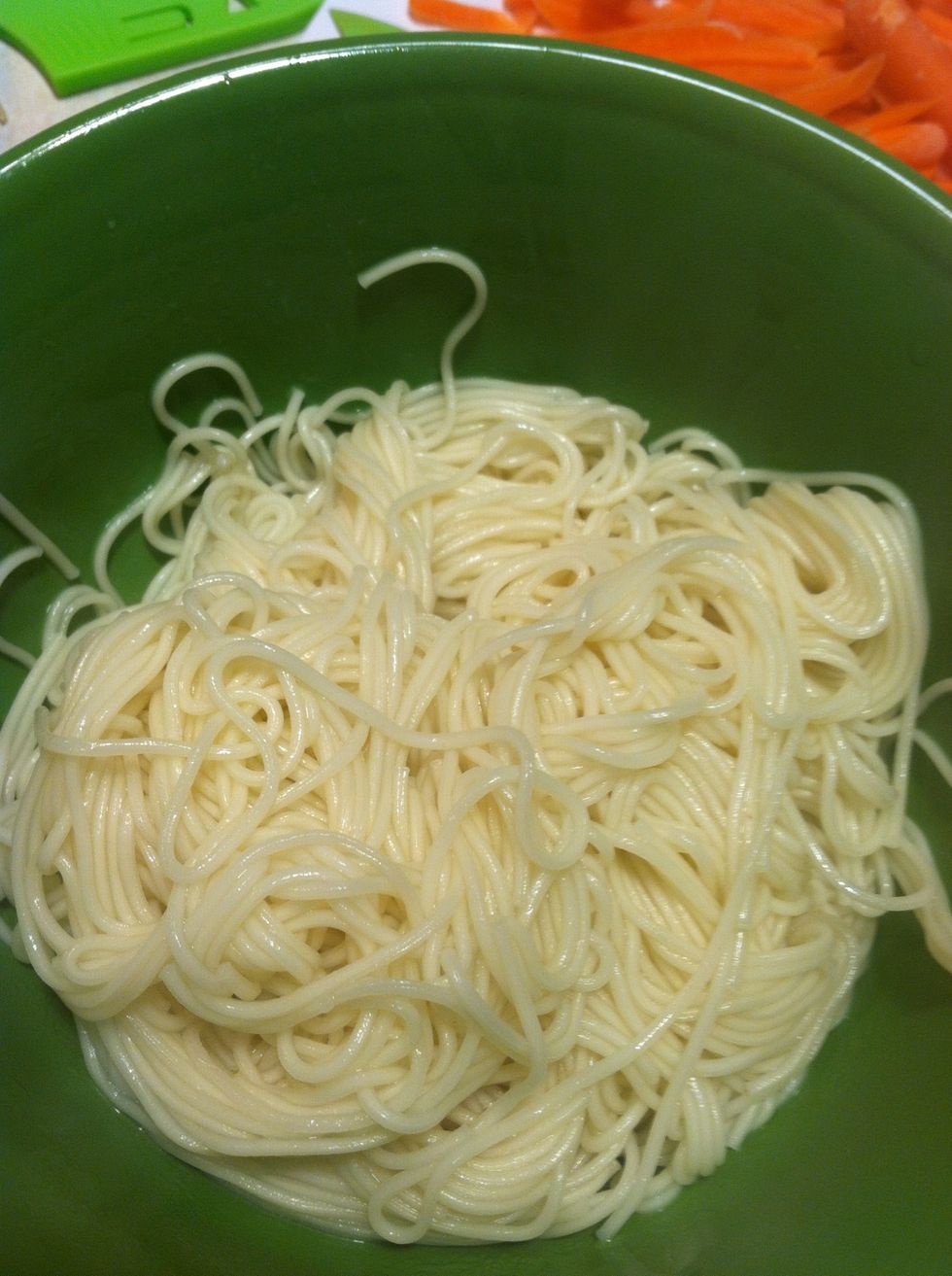 Once the water is boiling add the noodles. Leave it there for exactly 2 minutes. Don't go over 2 minutes or it will over cook.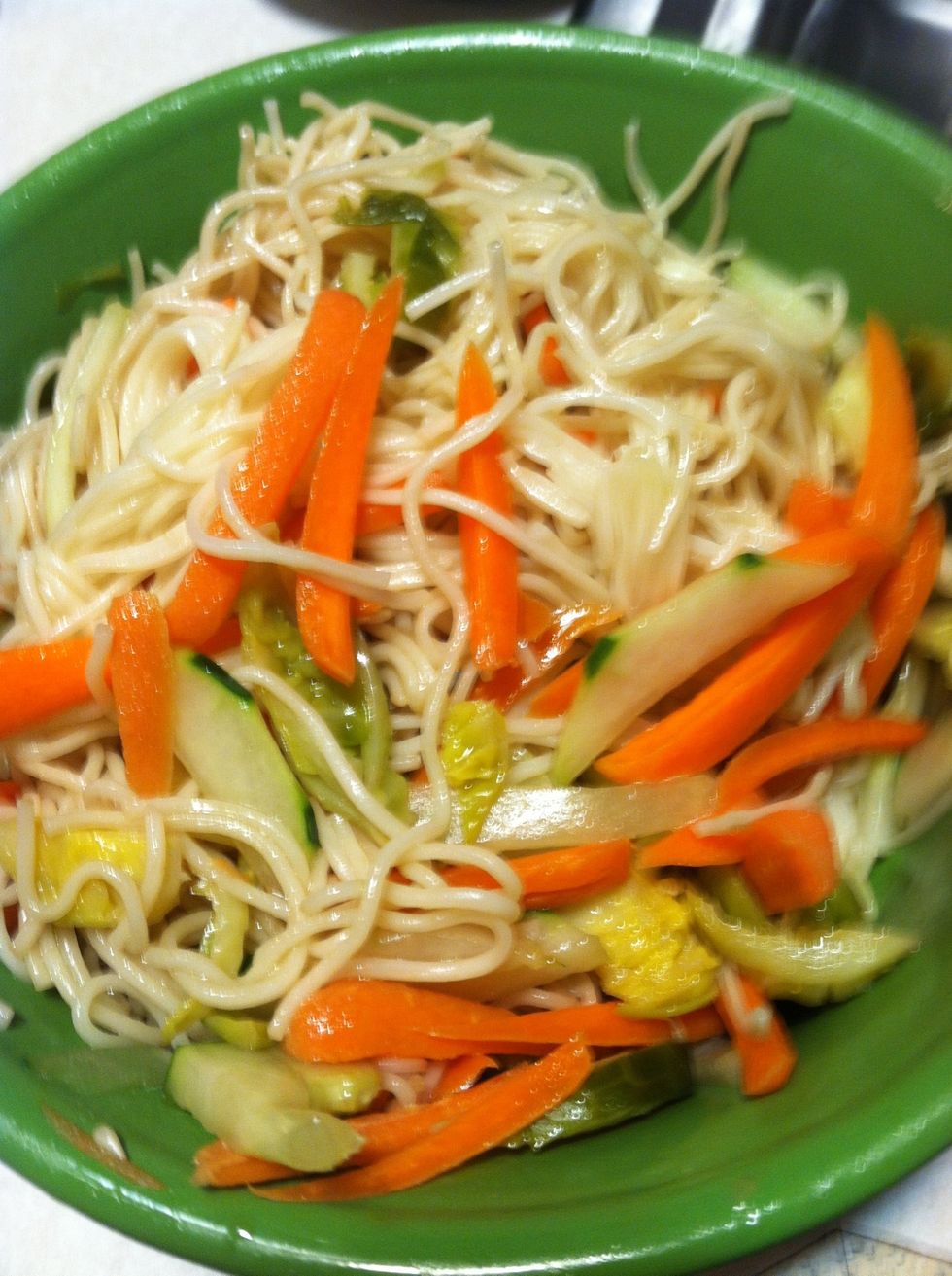 Add the vegetables, soy sauce, sesame oil, sugar, and vinegar and refrigerate for 30 minutes.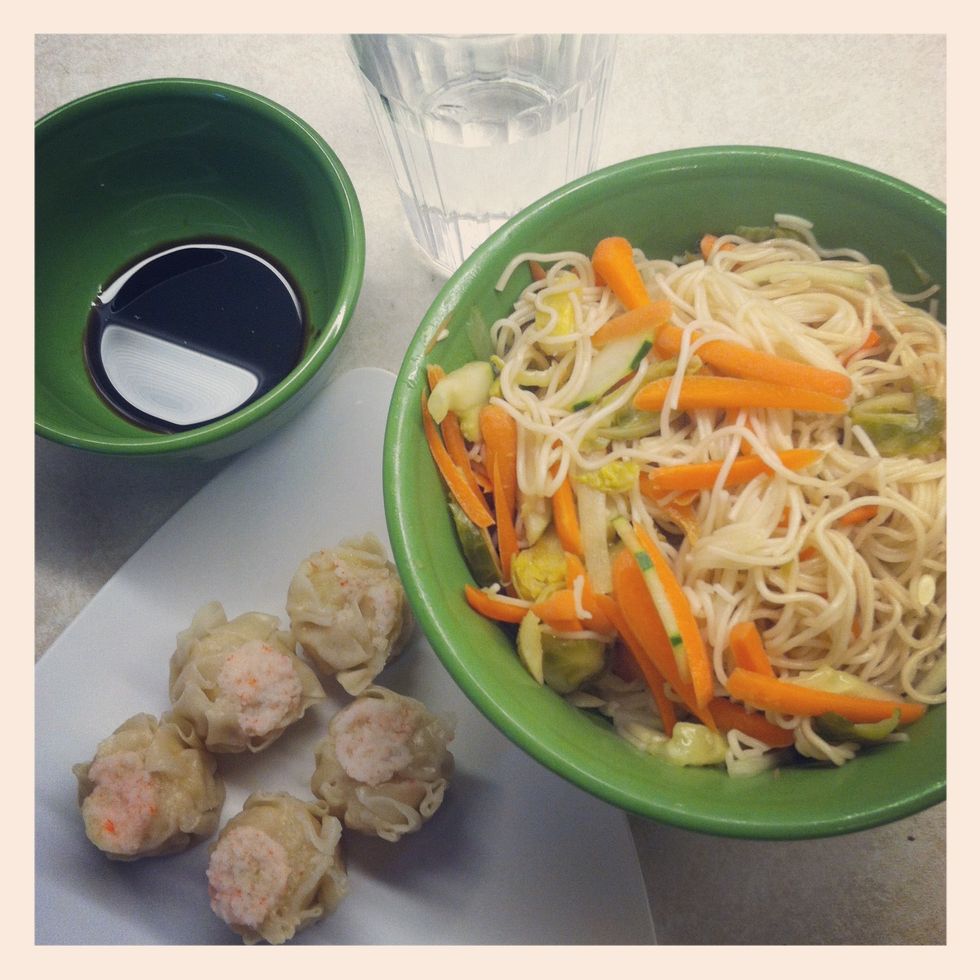 Voila! Enjoy!:)
1.0bnch Tomoshiraga Somen (Japanese Noodles)
0.0 Cucumber
0.0c shredded carrots
0.0c Brussels sprouts
1.0Tbsp White vinegar
1.0tsp Sesame oil
1.0Tbsp Soy sauce
5.0 Shumais
1.0tsp Sugar
0.0c Steamed rice