How to make a japanese cucumber leaf garnish
Make a Japanese Cucumber Leaf Garnish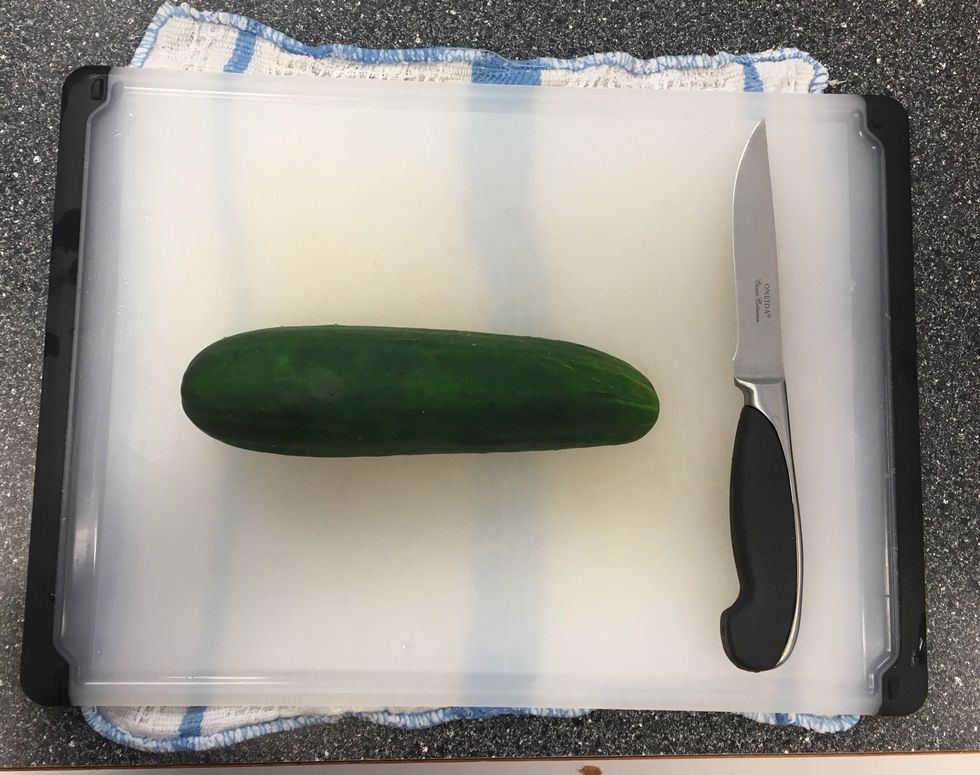 Set up cutting board and place cucumber and cutting board on top.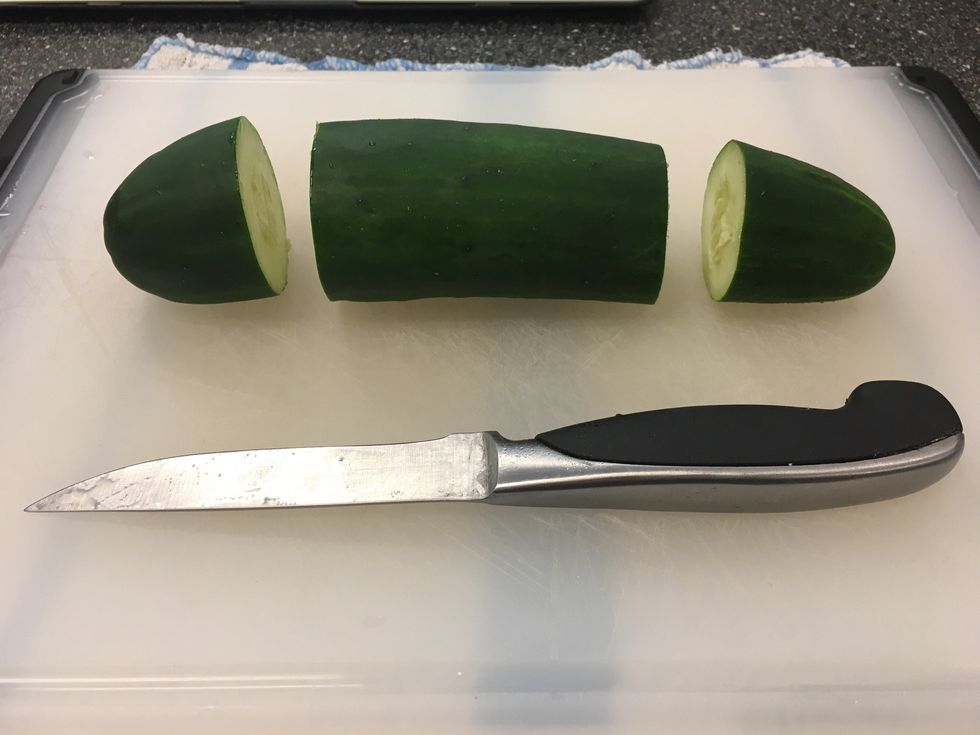 Slice about and inch to an inch and half off the edge of each side of the cucumber.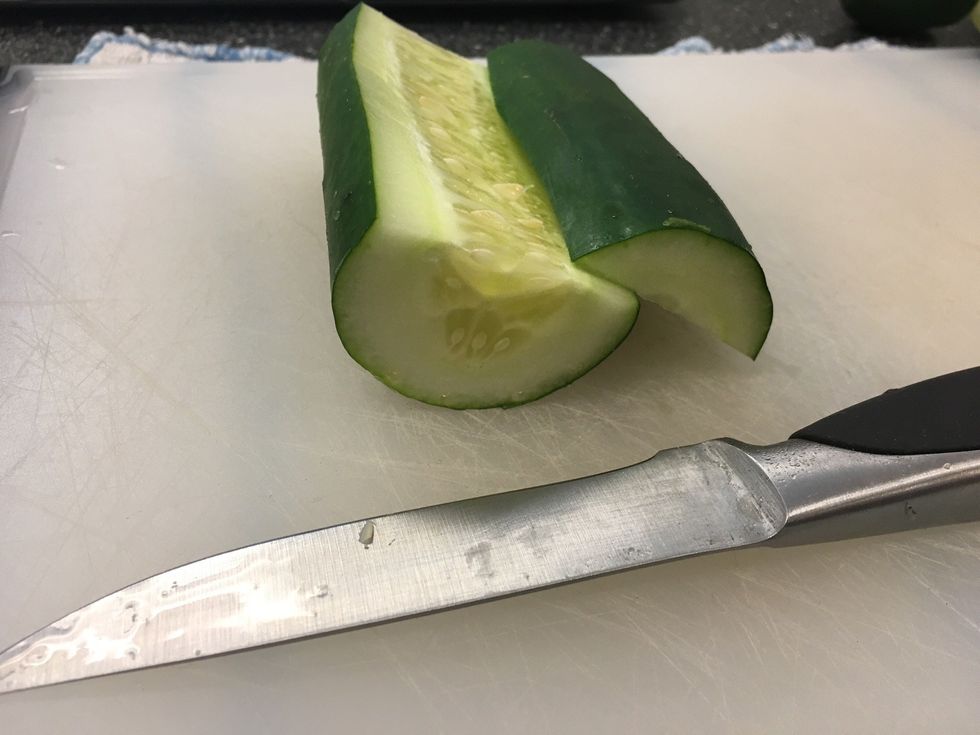 Slice off about a forth of the edge of the cucumber. Put the bigger half aside.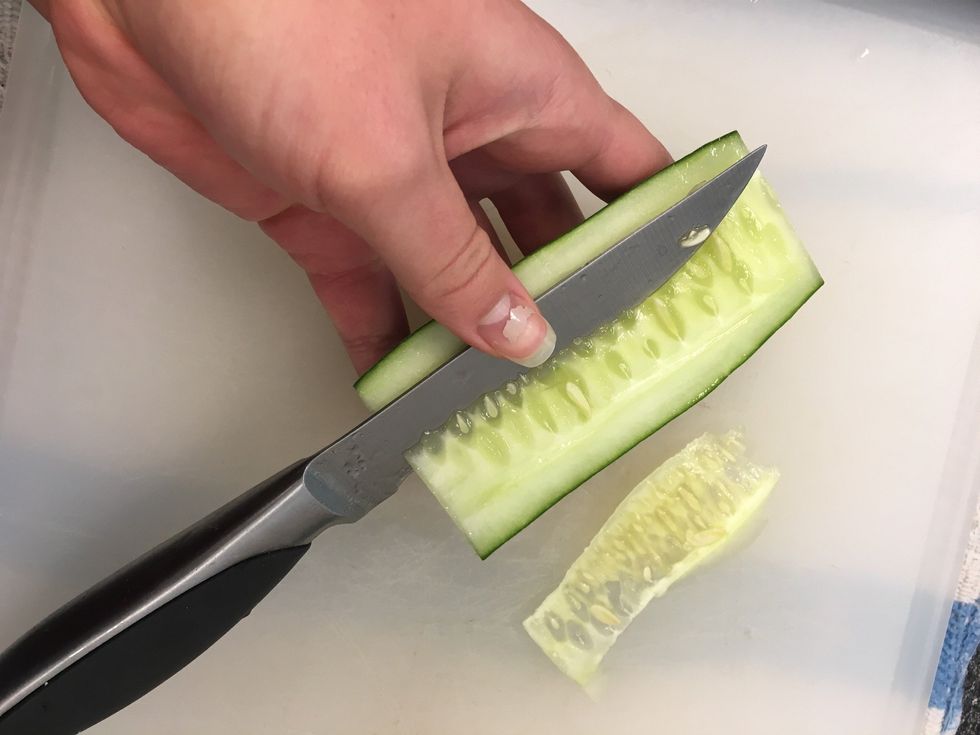 Cut out the seeded part of the center of the cucumber.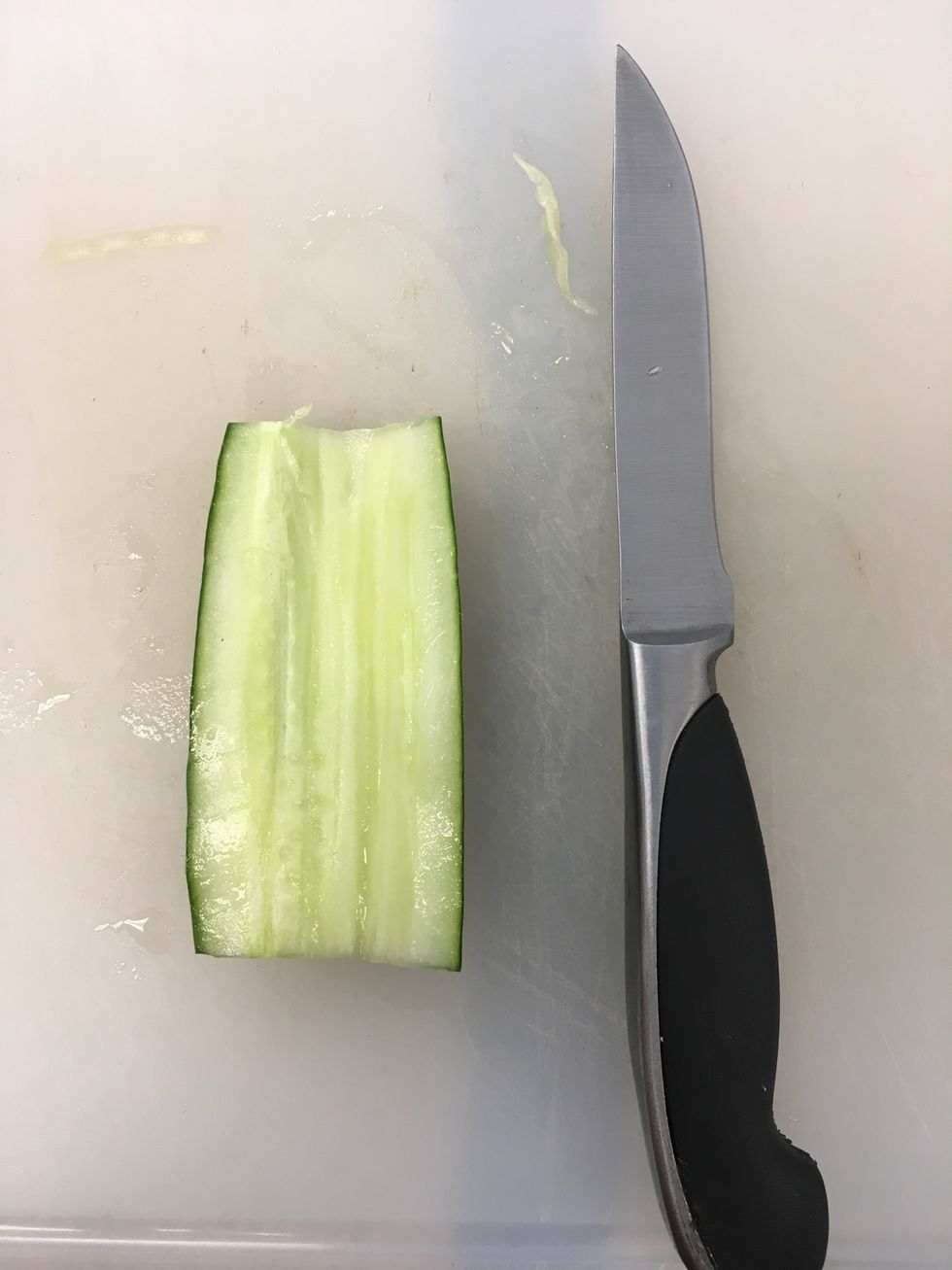 Once seeds hollowed out, the cucumber should look like this.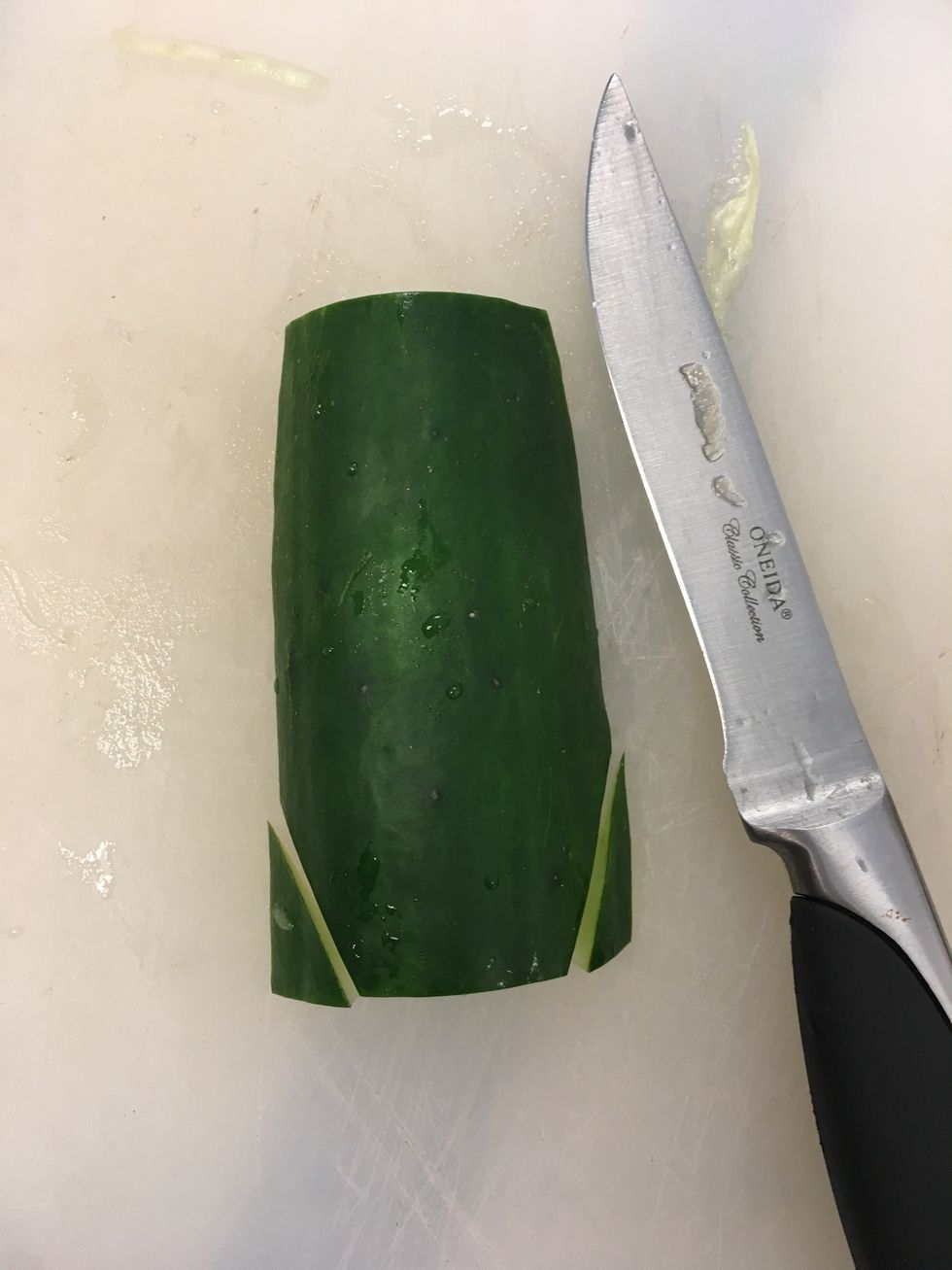 Slice off small right triangles at the bottom of the cucumber as pictured.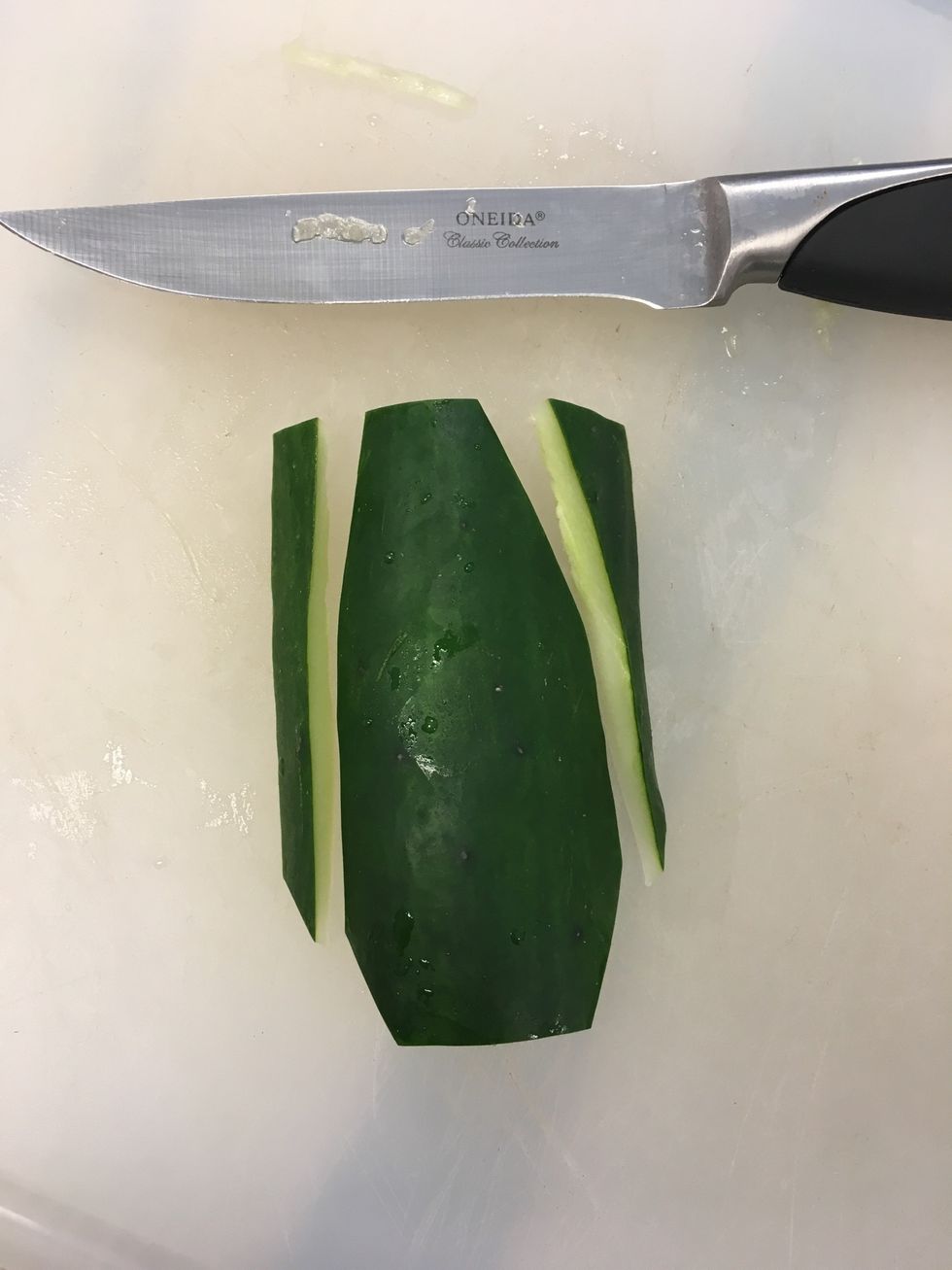 Now slice strips off each side of the cucumber slightly rounding the cuts as pictured.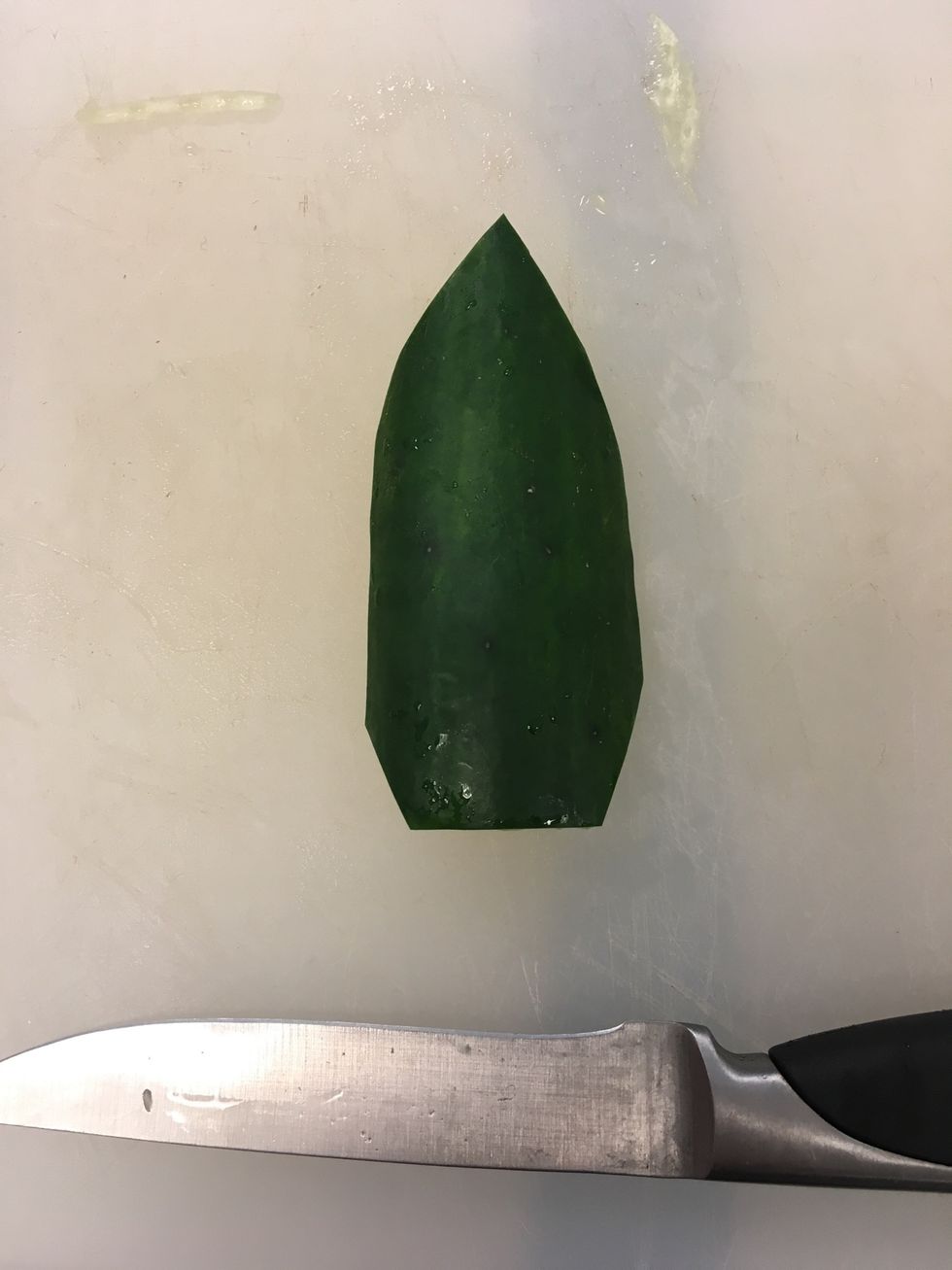 Make the tip pointy and smooth out the edges.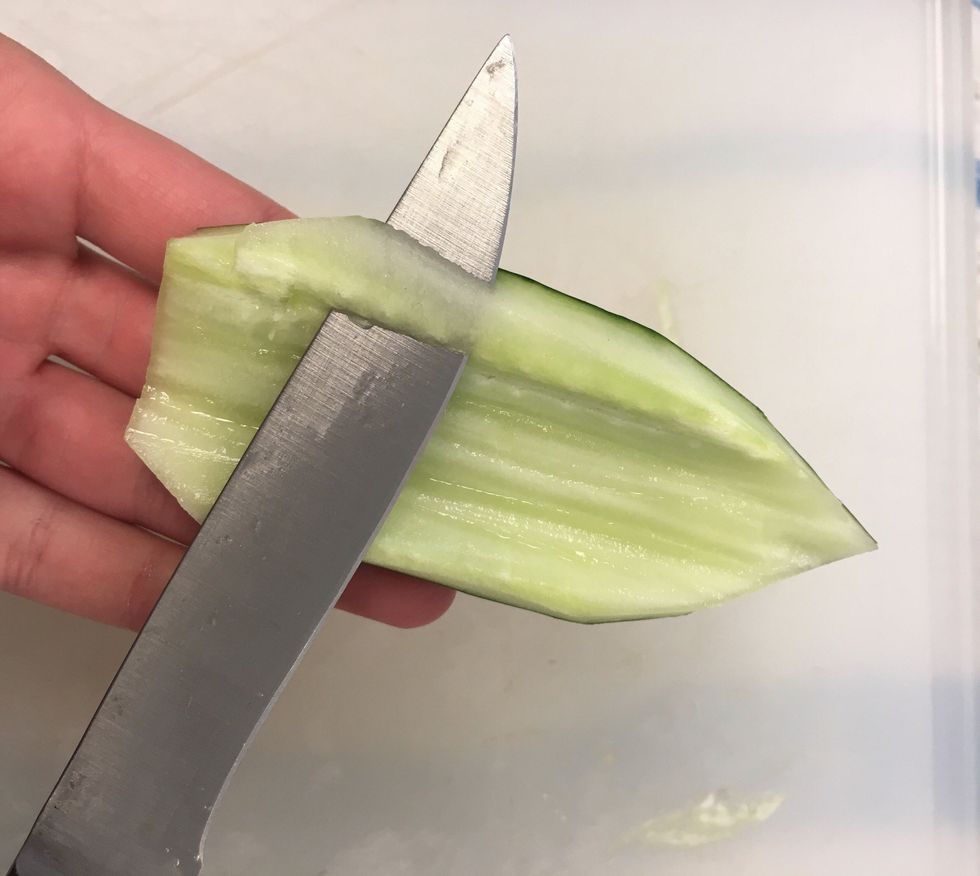 Make the edges of the inside of the cucumber smooth.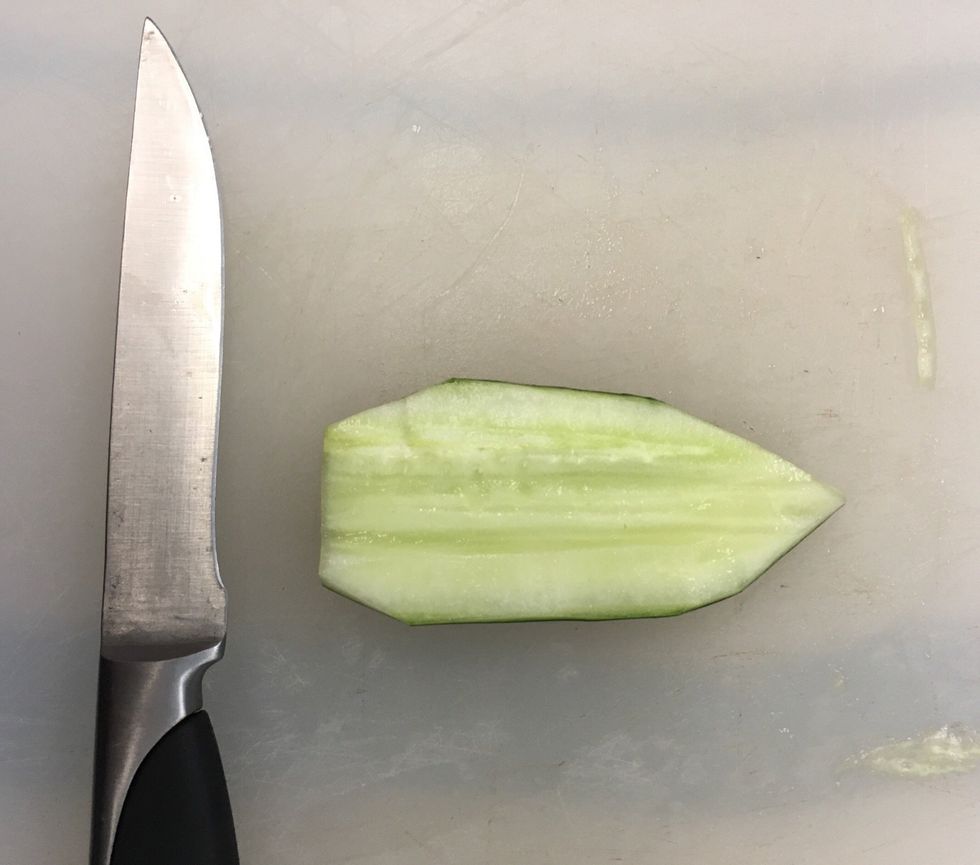 The inside of the cucumber should now have smooth edges with a valley in the center.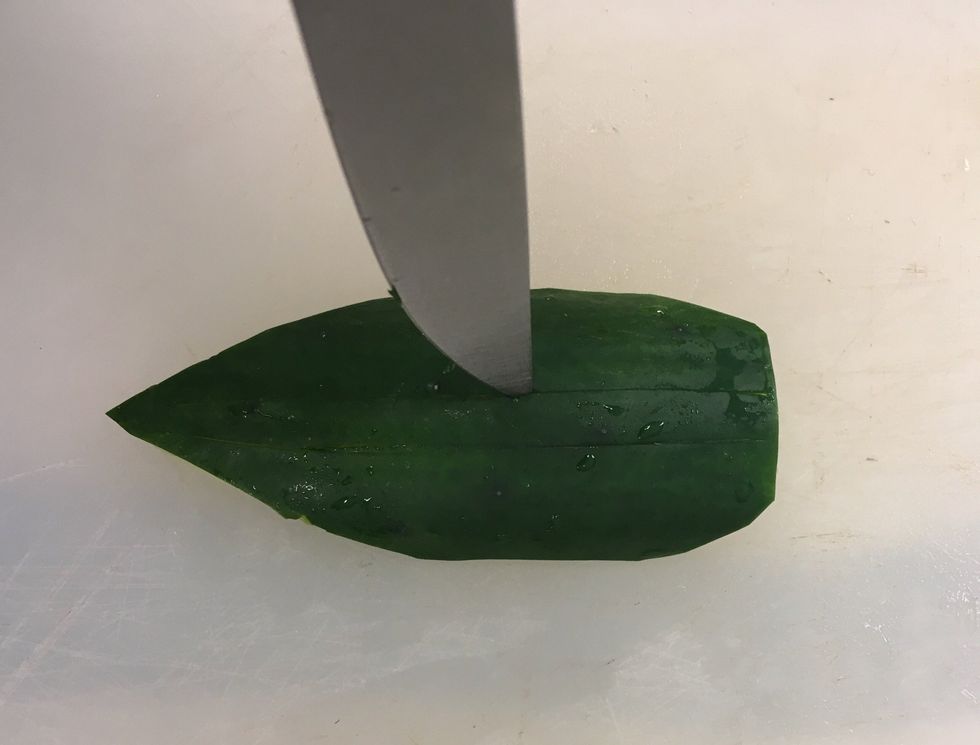 Cut through the skin two symmetrical, parallel lines down the center.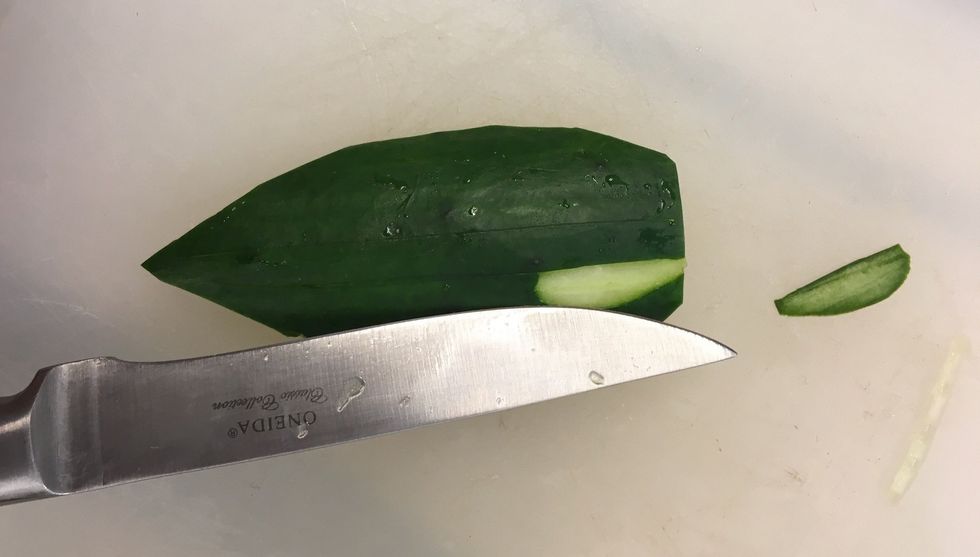 Peel off part of the skin to the right and the left of the parallel lines.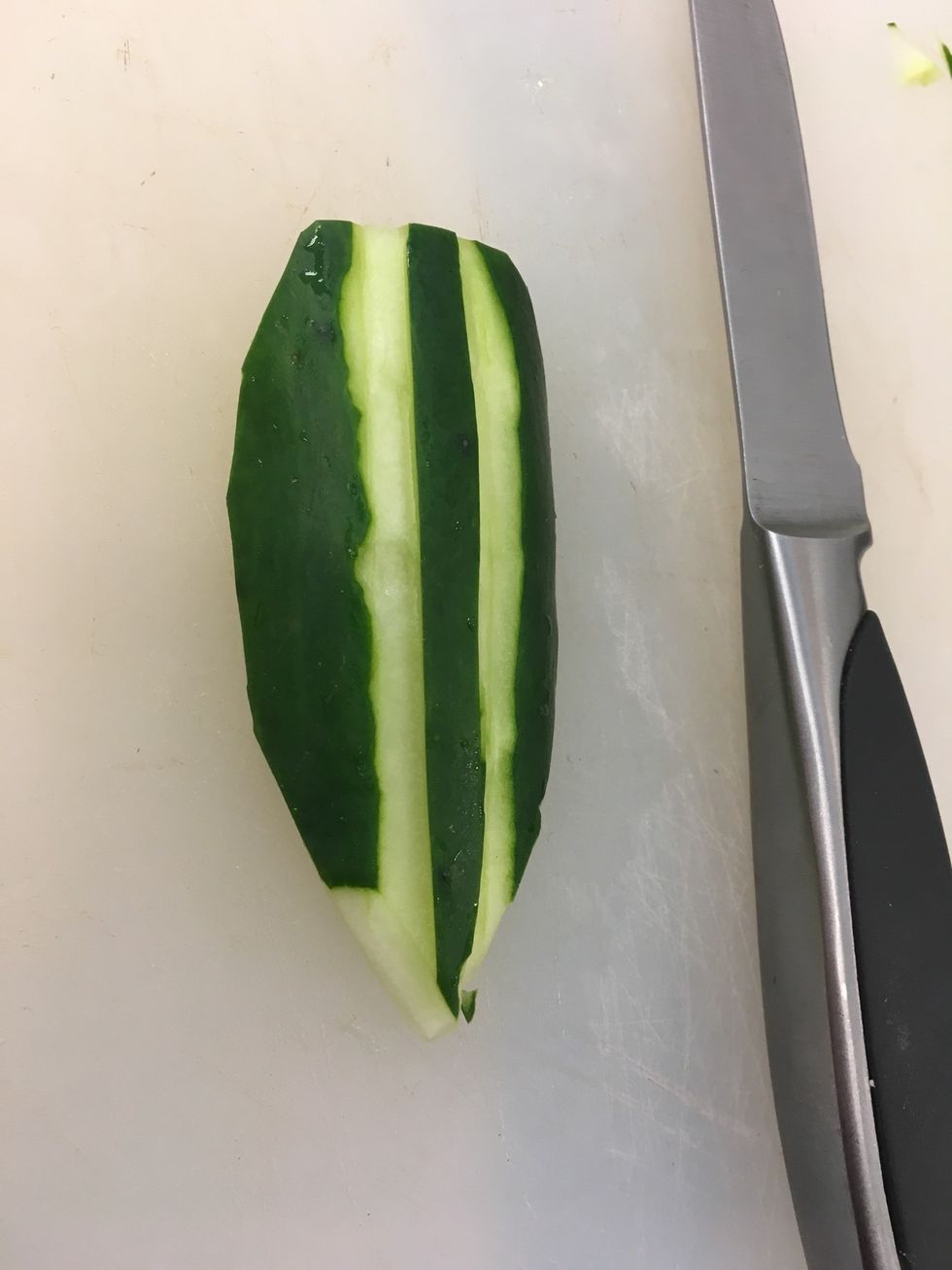 Once both sides are peeled, the cucumber should appear as pictured.
Now cut four small slitted holes on each side of the cucumber.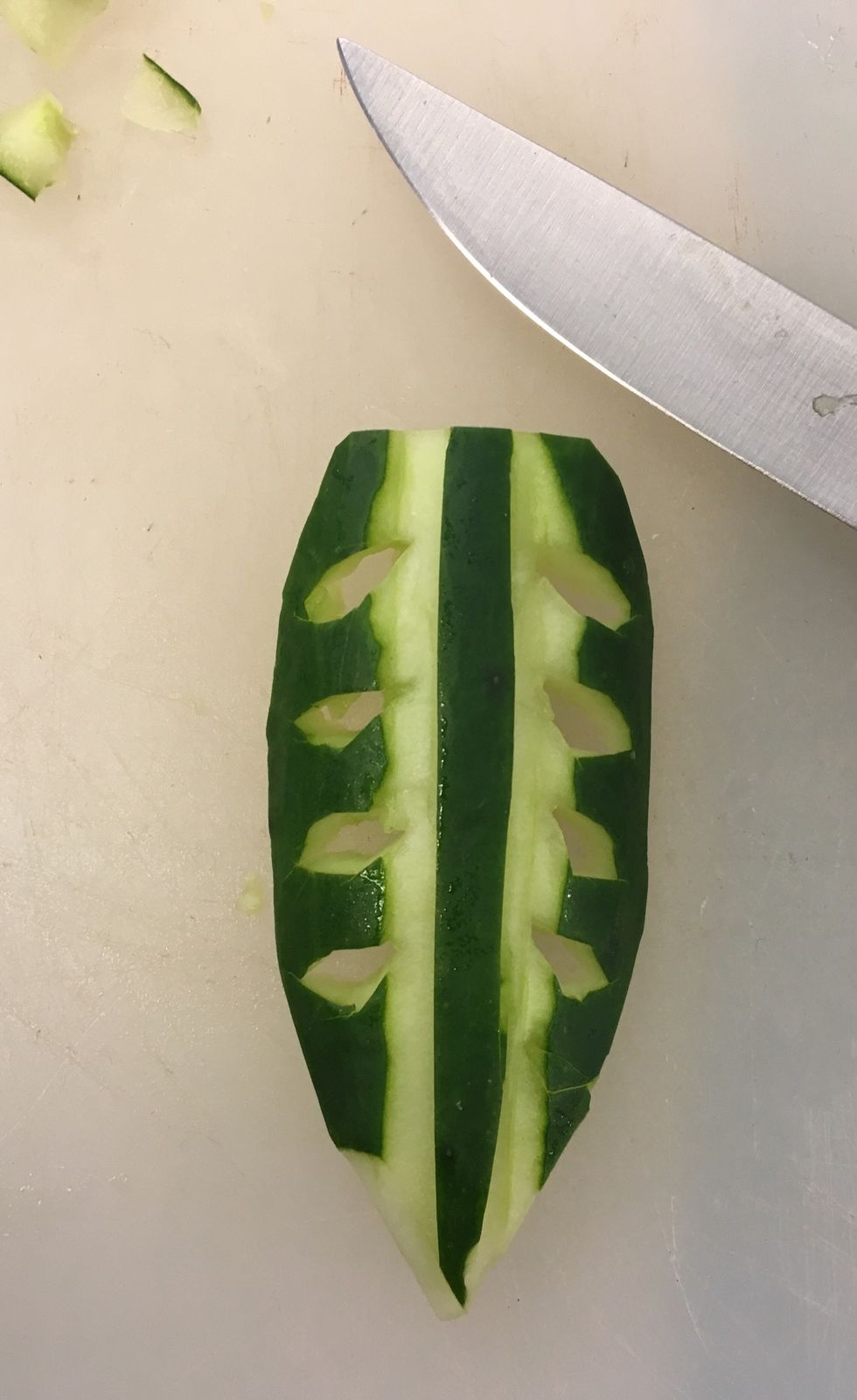 The final slits should look as pictured.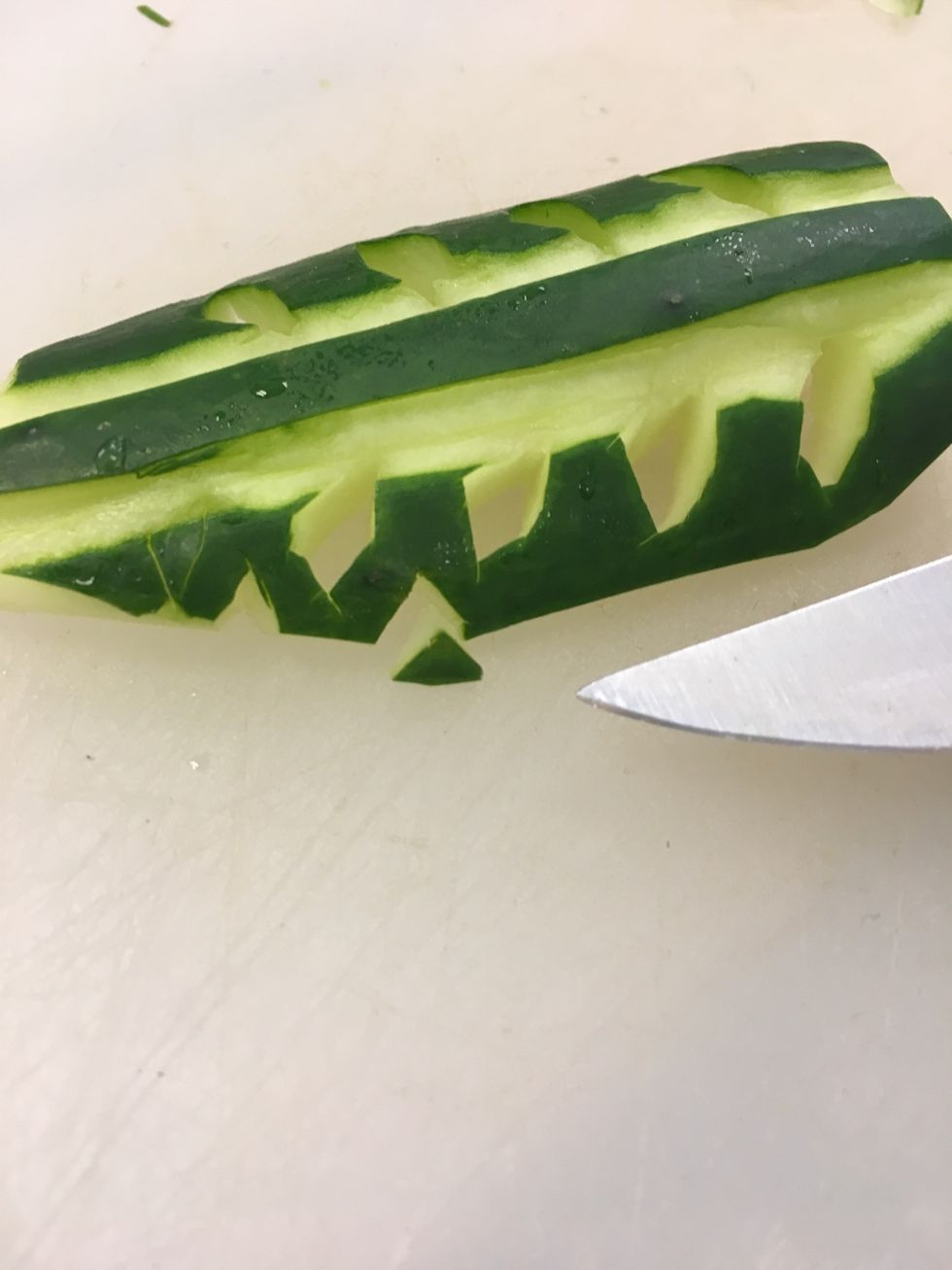 Now cut small triangle segments off the sides of the cucumber without going into the slits.
The final product should appear like the cucumber pictured if all steps are followed correctly.
Here's another angle of the final Japanese cucumber leaf.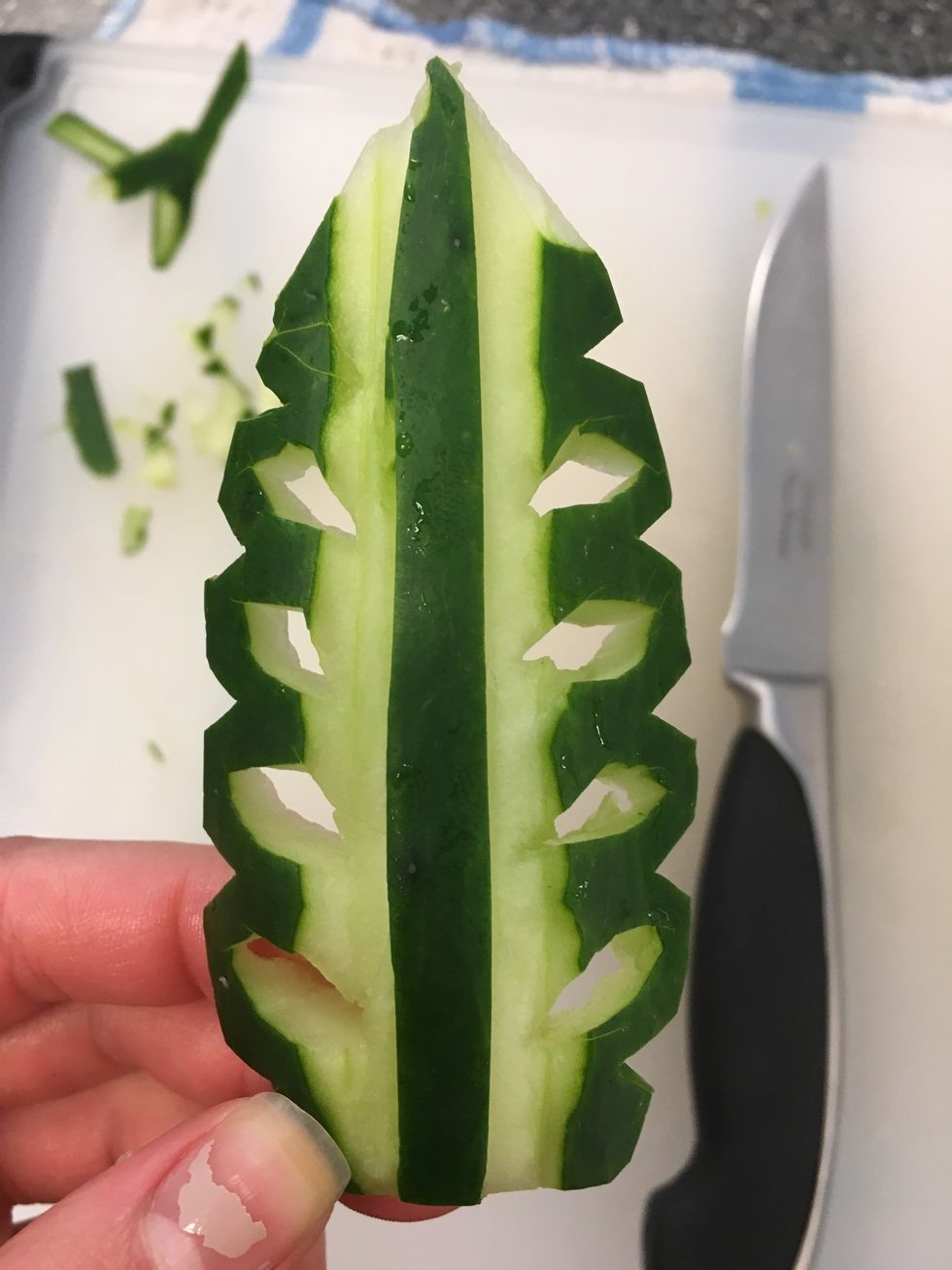 One last angle!
1.0 Cucumber
1.0 Cutting board
1.0 Paring knife