How to make a jamba juice smoothie
You know when you hit up Jamba Juice, and a small smoothie is 4 bucks and a large is $4.25? Get the large! Throw the left overs in the freezer and whip up a whole new smoothie the next day half price!
20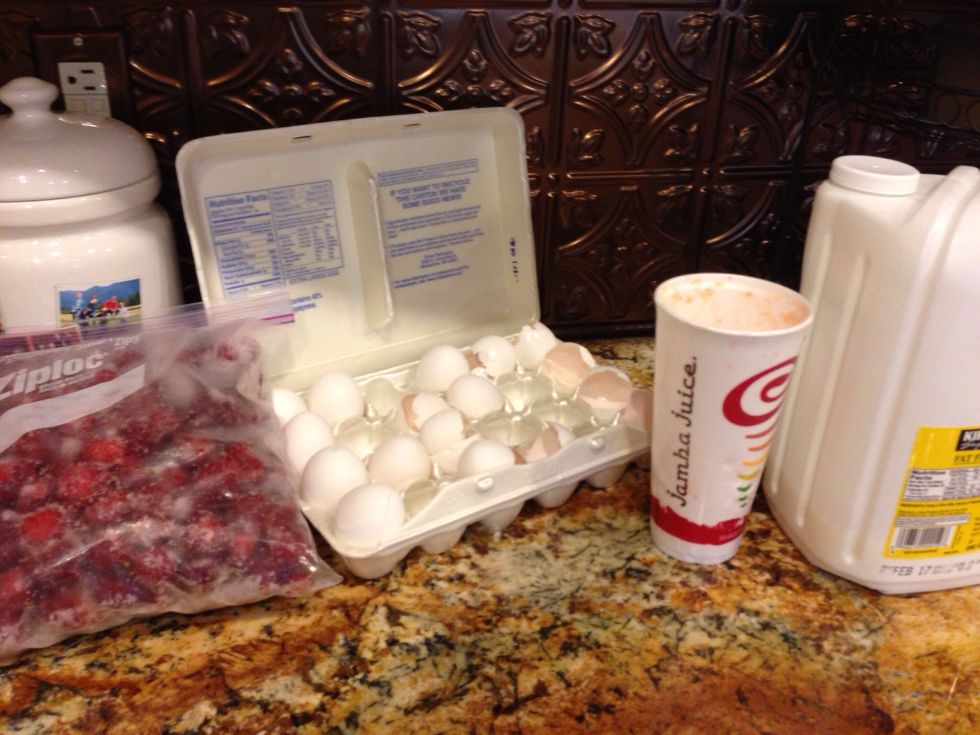 Gather your frozen left over jamba, one raw egg (I promise you can't taste it! But if that freaks you out, just veto it!) milk, and frozen strawberries
Throw all ingredients in a vita-mix, or blender of choice. Turn it on for as long as you can stand that loud scratchy noise! 😉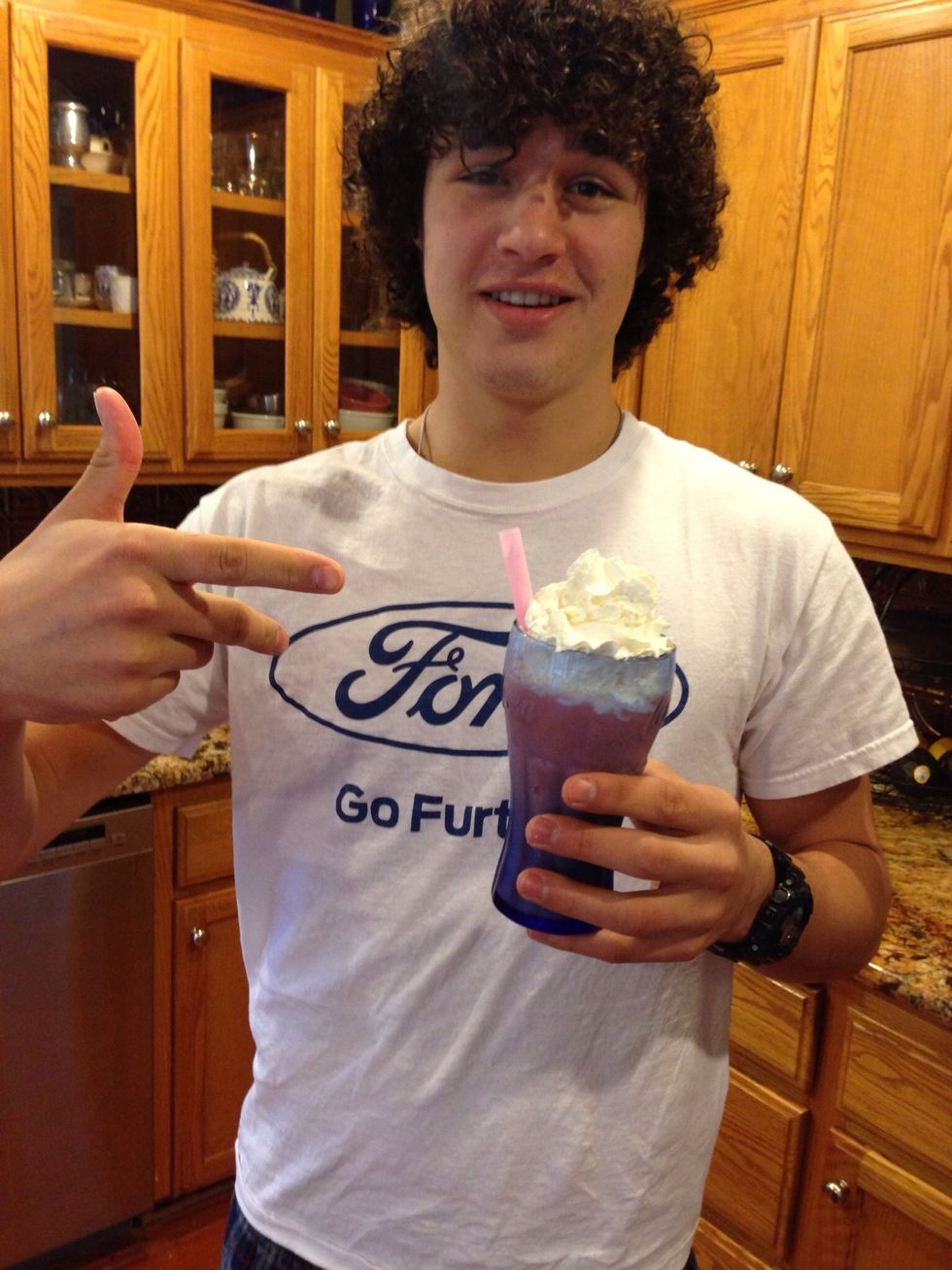 Poor it into a cup and serve with a generous amount of whipped cream! I made this for my dear brother who just got his wisdom teeth out. Poor guy looked like a chipmunk for days! He loved it!!
12.0oz Frozen, left over Jamba Juice any flavor
1.0 Raw egg (if desired)
5.0 Small frozen strawberries
1/3c Milk (Any kind)
Whipped cream (if desired)
Rikki Kazmierowicz
My name is Rikki. I love to bake. I'm a little sister, and sweet maker. Follow me! ❤️\n