Gather your ingredients.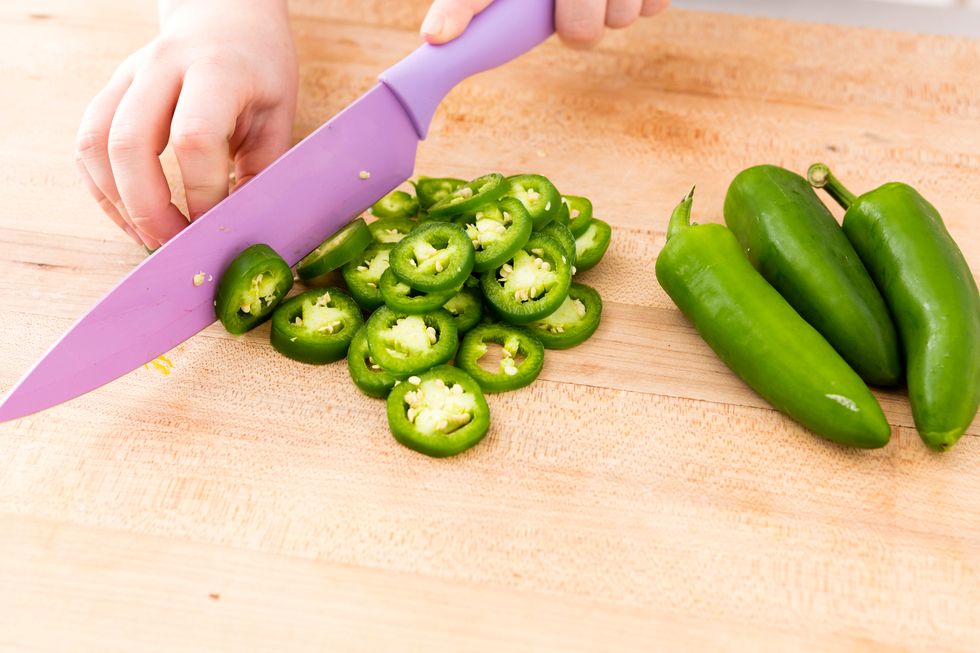 Slice 1-2 Jalapeños.
Fill a large jar with the jalapeño slices. Then, add tequila. We used a 375 ml bottle of Patron. Place in fridge and let infuse. We infused ours for about 6 hours, but you can let infuse for days.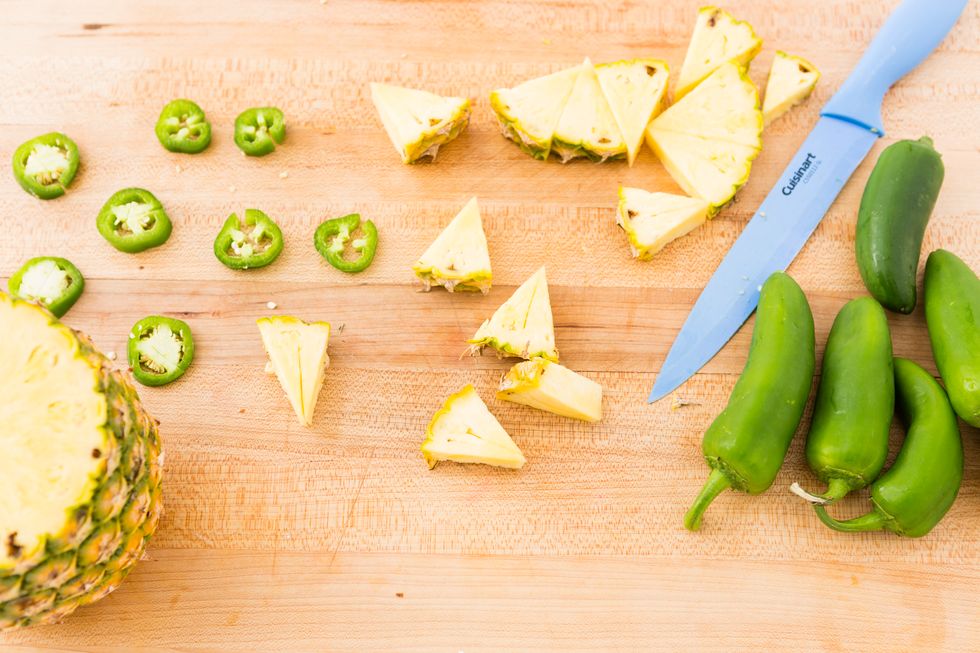 Slice up your pineapple into small wedges for garnish. Do the same with your remaining jalapeño.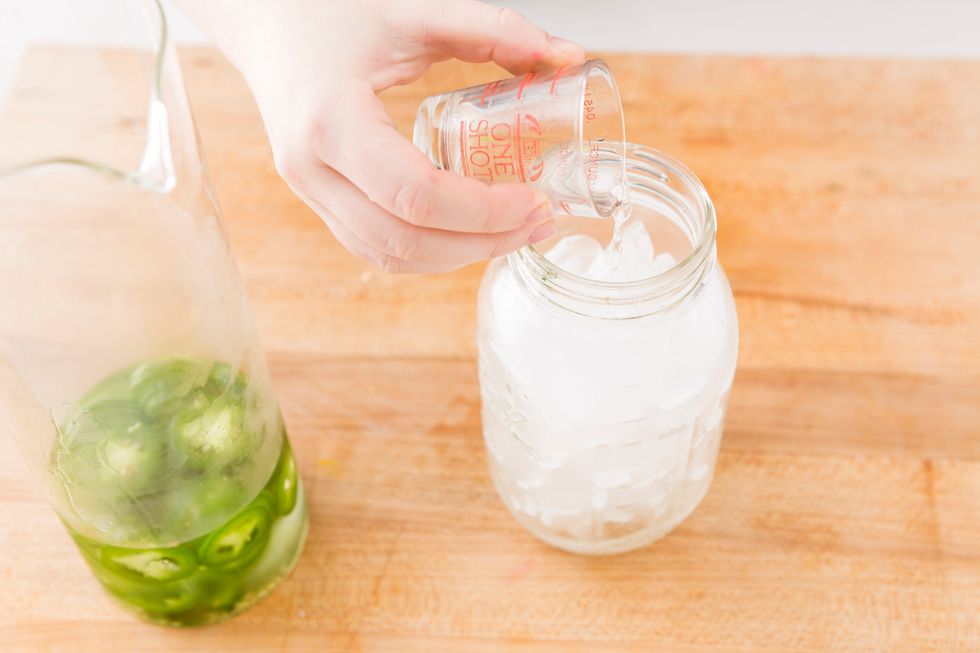 Fill a cocktail shaker with ice. We used a mason jar cocktail shaker! Add 1 3/4 oz of your infused tequila.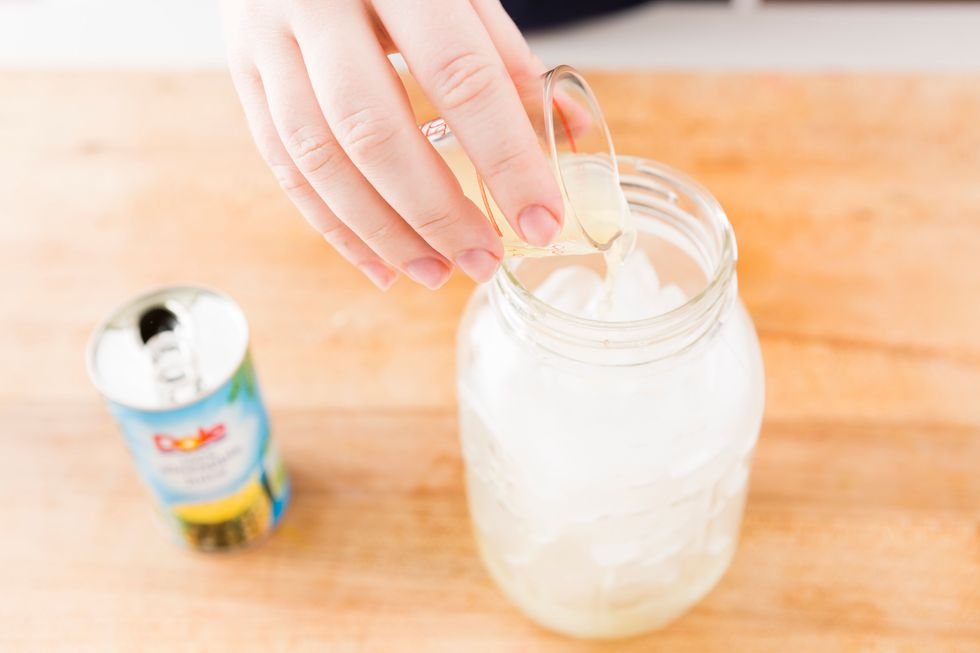 Add 1 1/2 oz of pineapple juice.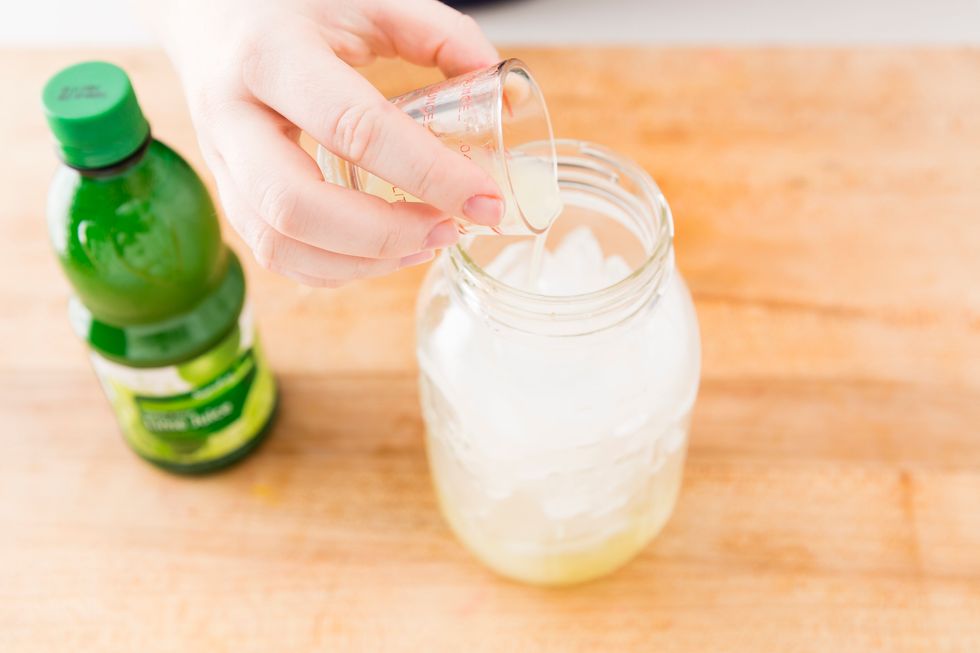 Add 1/2 oz of lime juice.
Add 1/2 oz of orange liqueur.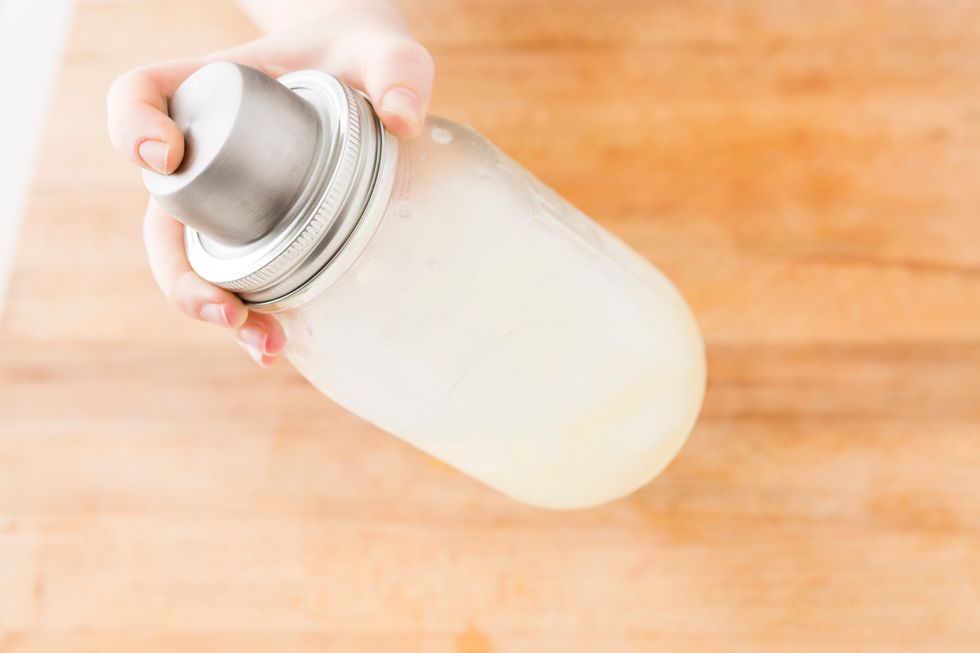 Shake to combine and chill your margarita.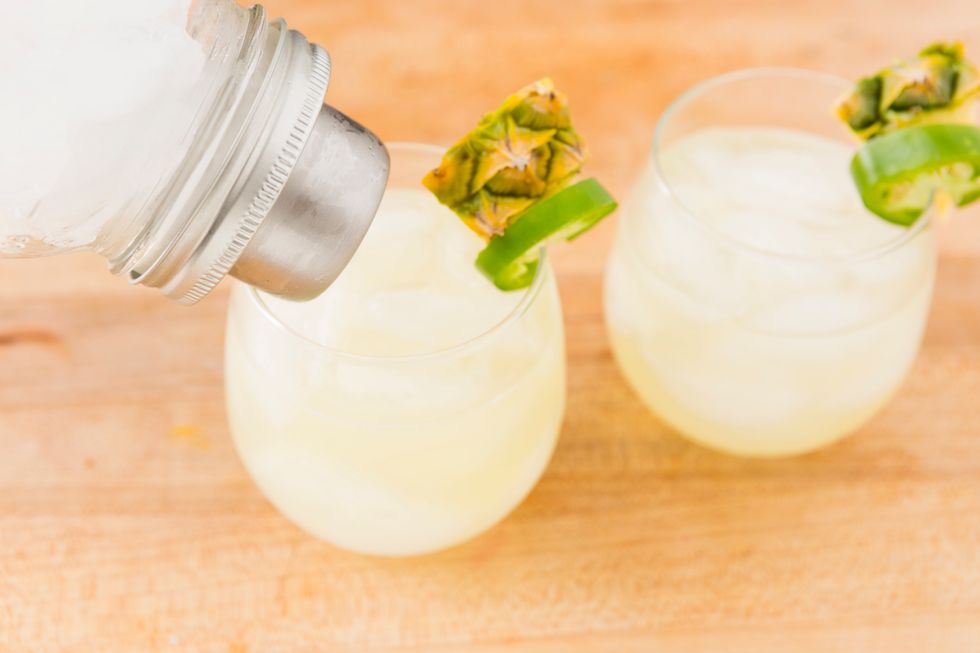 Strain into glasses.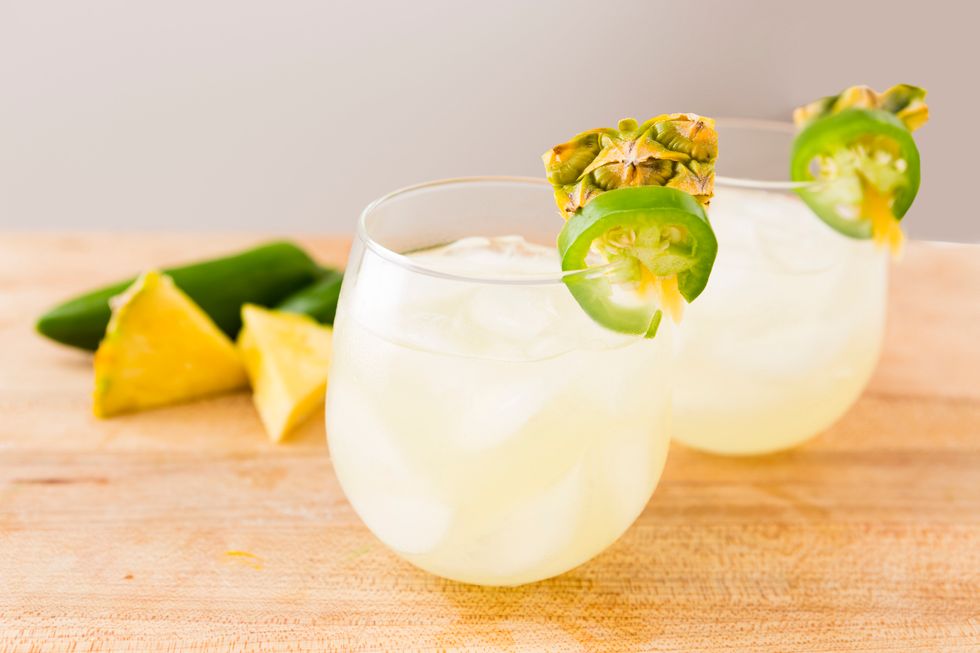 Garnish with a pineapple wedge and a jalapeño slice.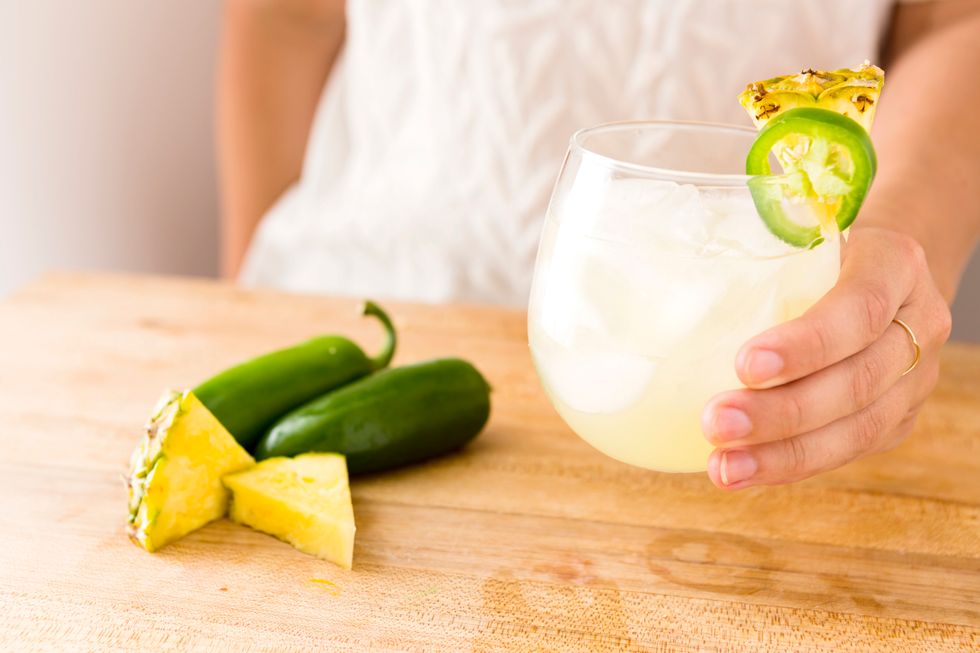 Enjoy responsibly!
This recipe was inspired by: http://www.foodiemisadventures.com/2014/04/pineapple-jalapeno-margaritas.html
3/4oz Jalapeno Infused Tequila
1/2oz Pineapple Juice
1/2oz Fresh Lime Juice
1/2oz Orange Liqueur
Pineapple wedges
Jalapeno Slices
B+C
We are the team behind Snapguide. Feel free to message us if you have any questions or see something that could be improved!