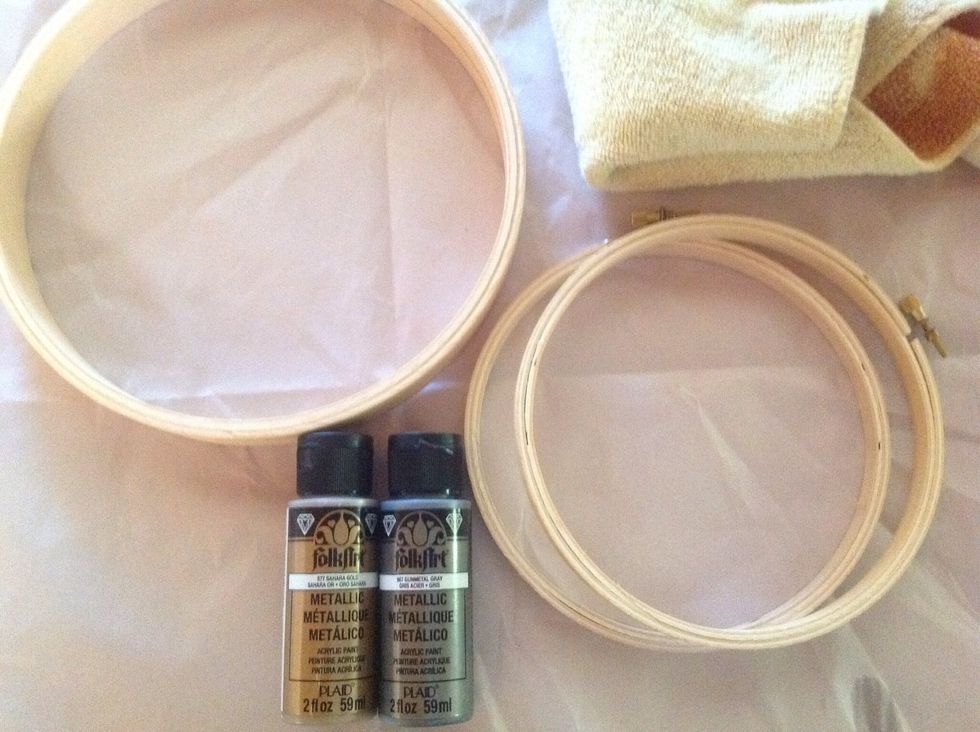 Gather supplies. I've used metallic color paint, but you can paint them any color.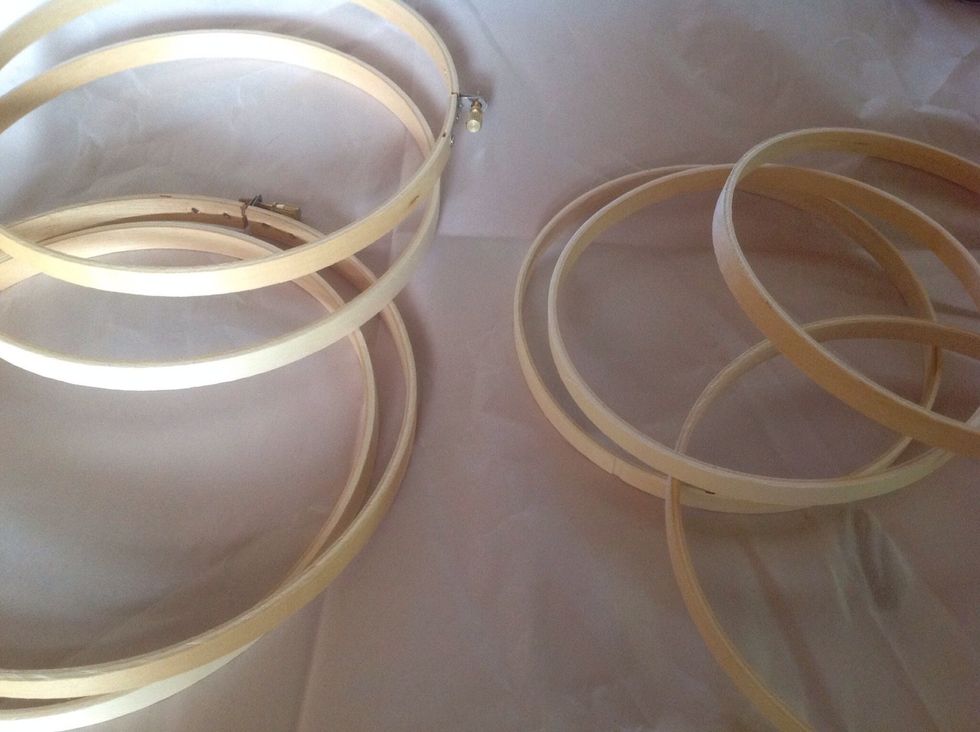 Take the hoops apart. I am making two different sized orbs, so I will have a total of eight rings. (Each orb uses four.)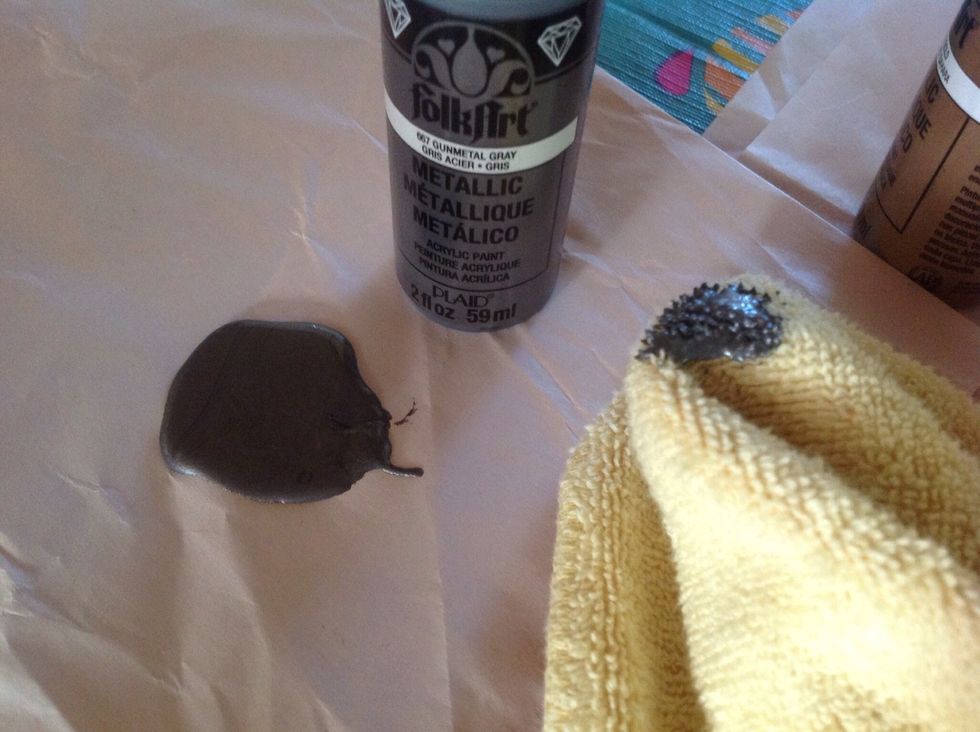 Squirt out a bit of paint and dip rag in paint....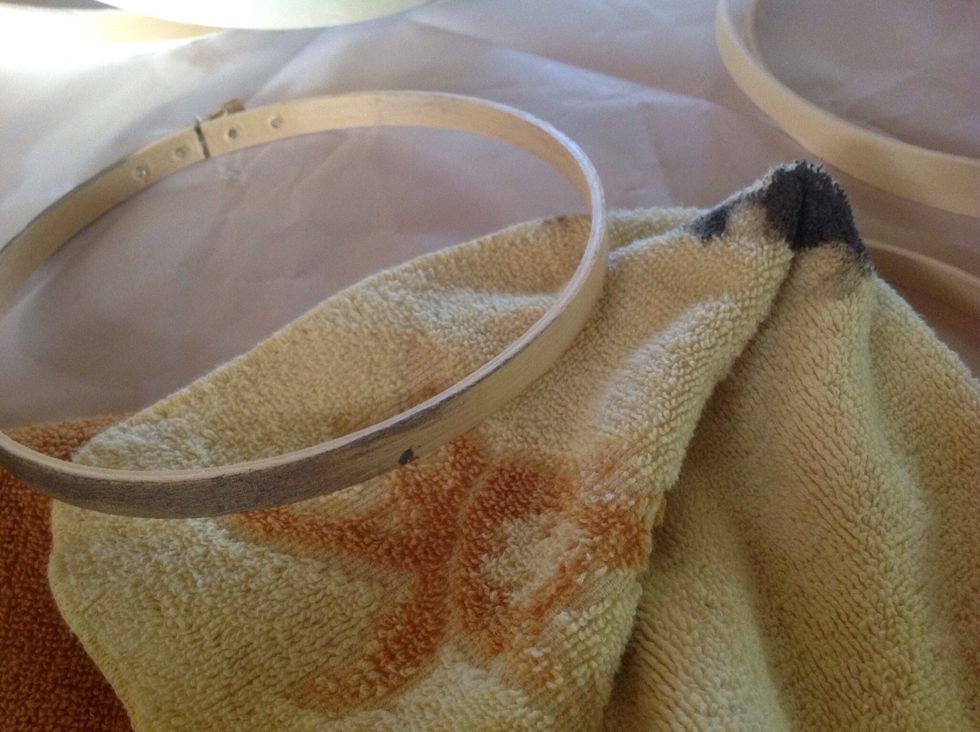 Start spreading the paint on the hoop.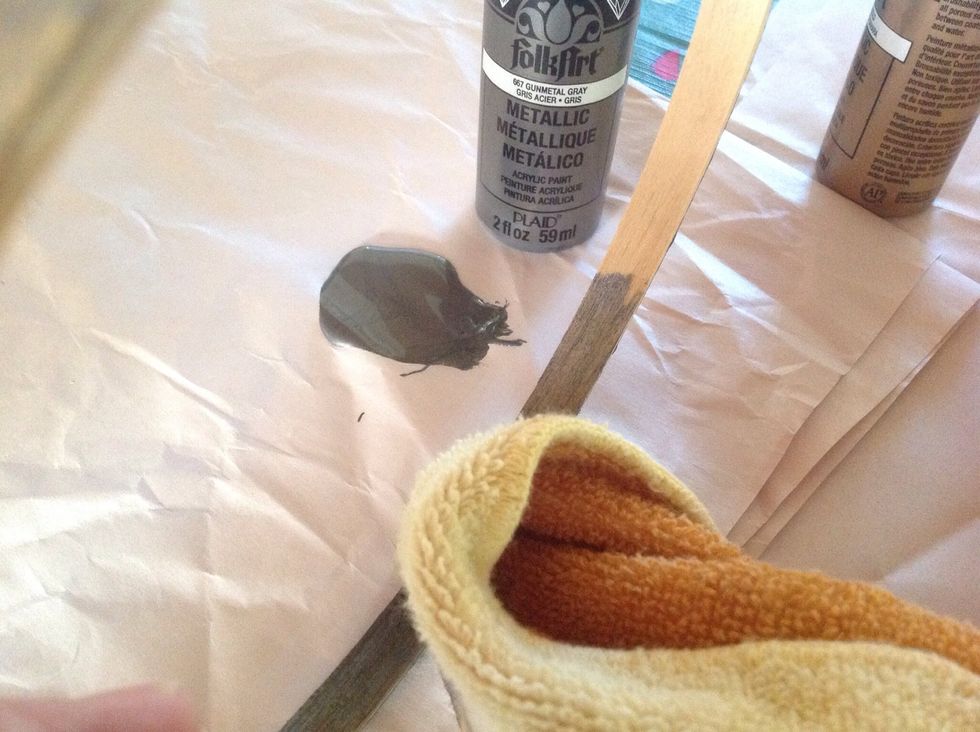 Do as many coats as needed to your preference.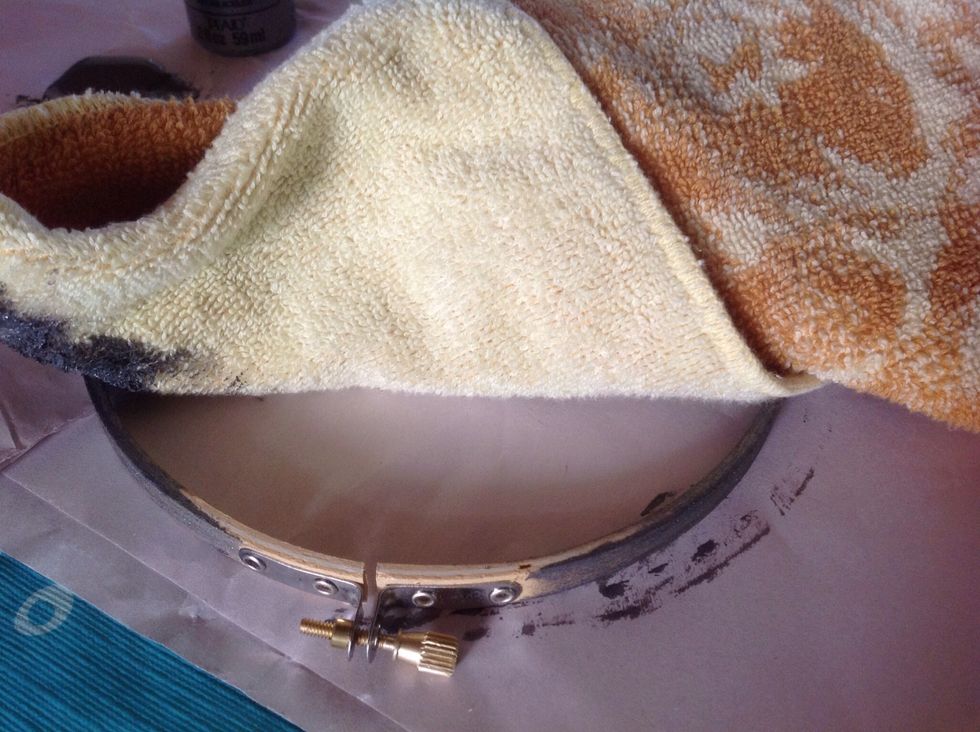 Be sure to get all sides of the hoop.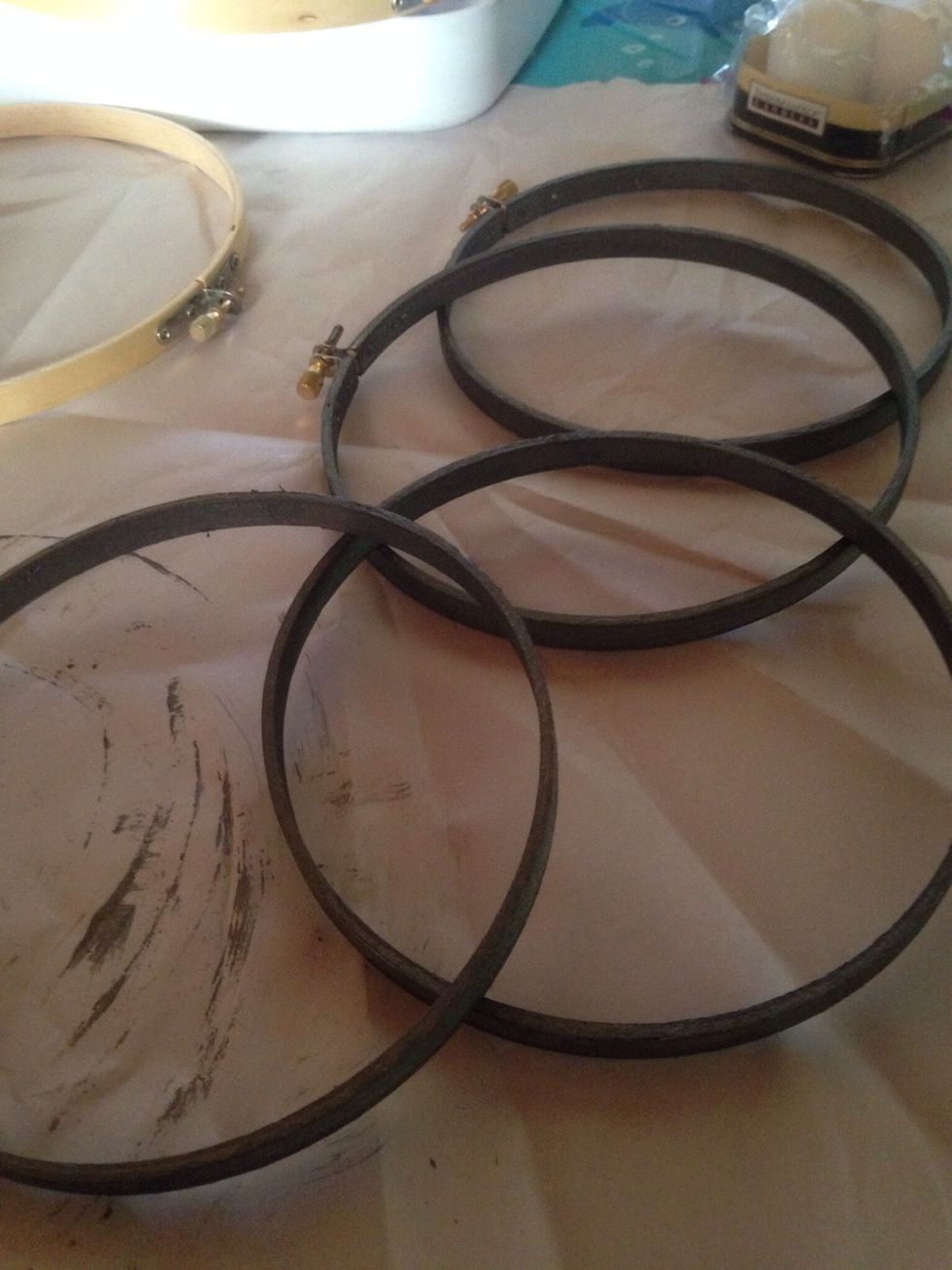 Set aside to dry.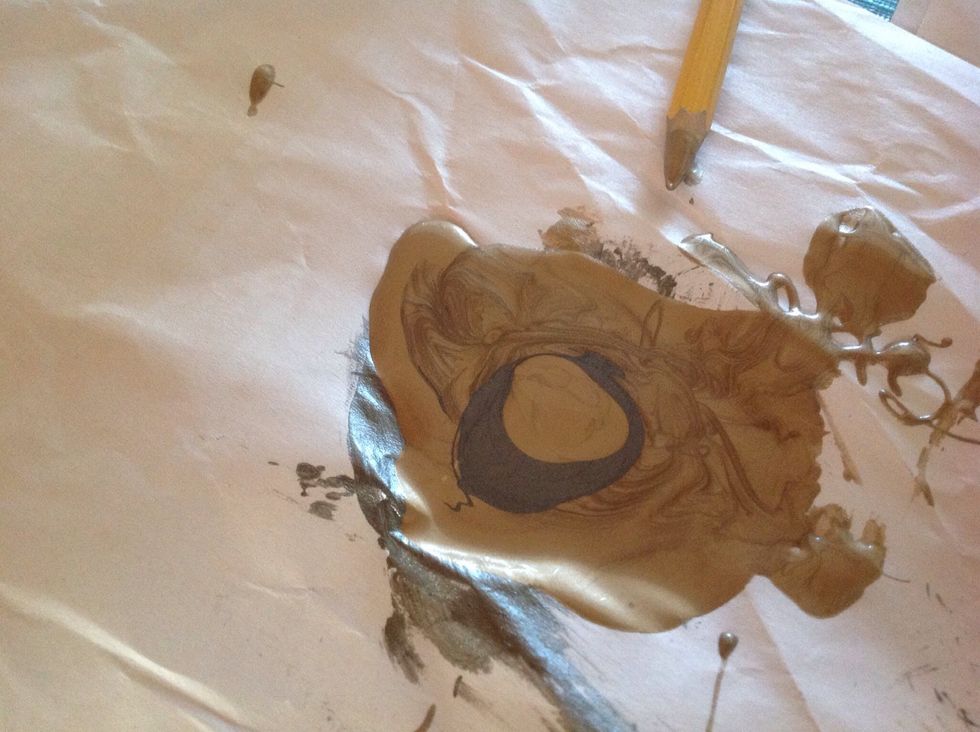 For the second orb, I wanted the gold a bit darker, so I mixed some silver into it.
To put orbs together, put one ring inside the other....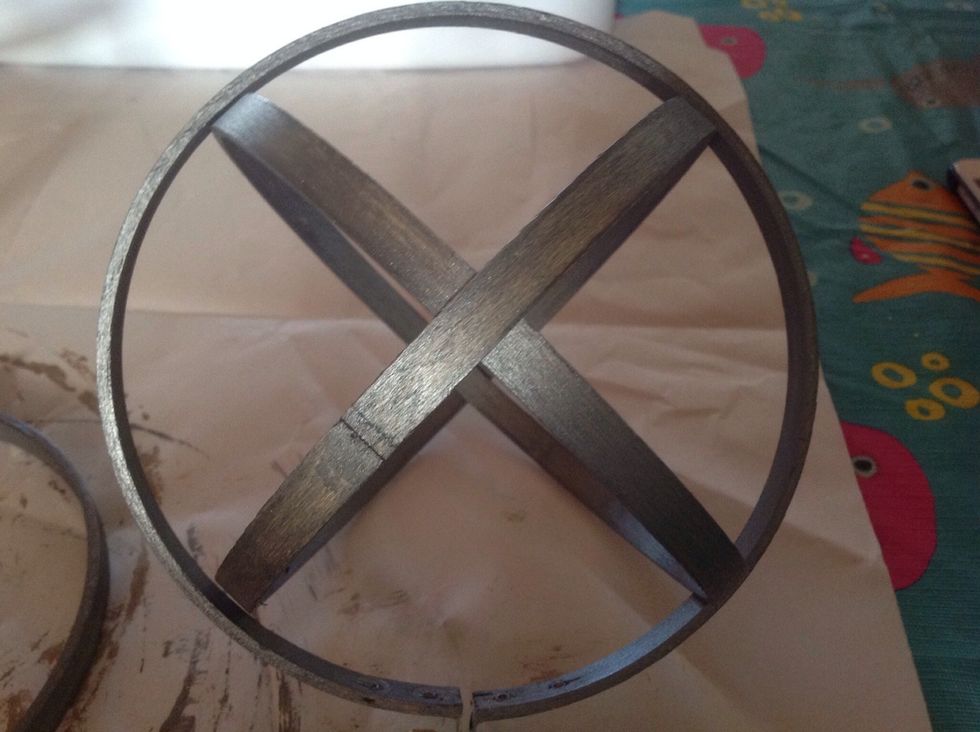 Next, add a ring on the outside of the first two....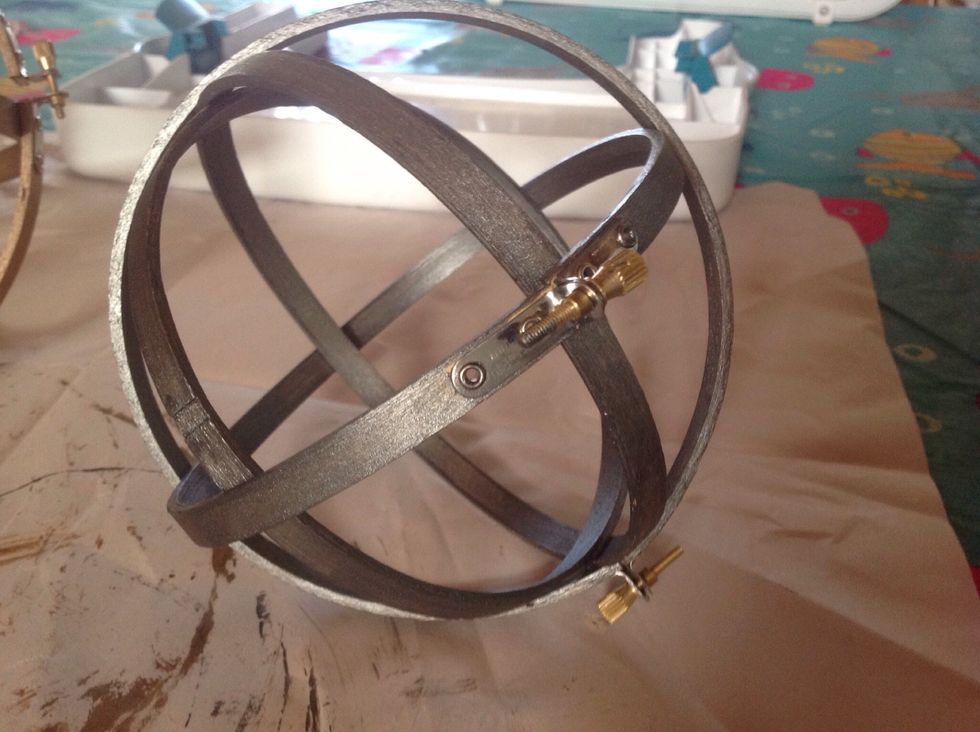 Add the final hoop and adjust to make them all even.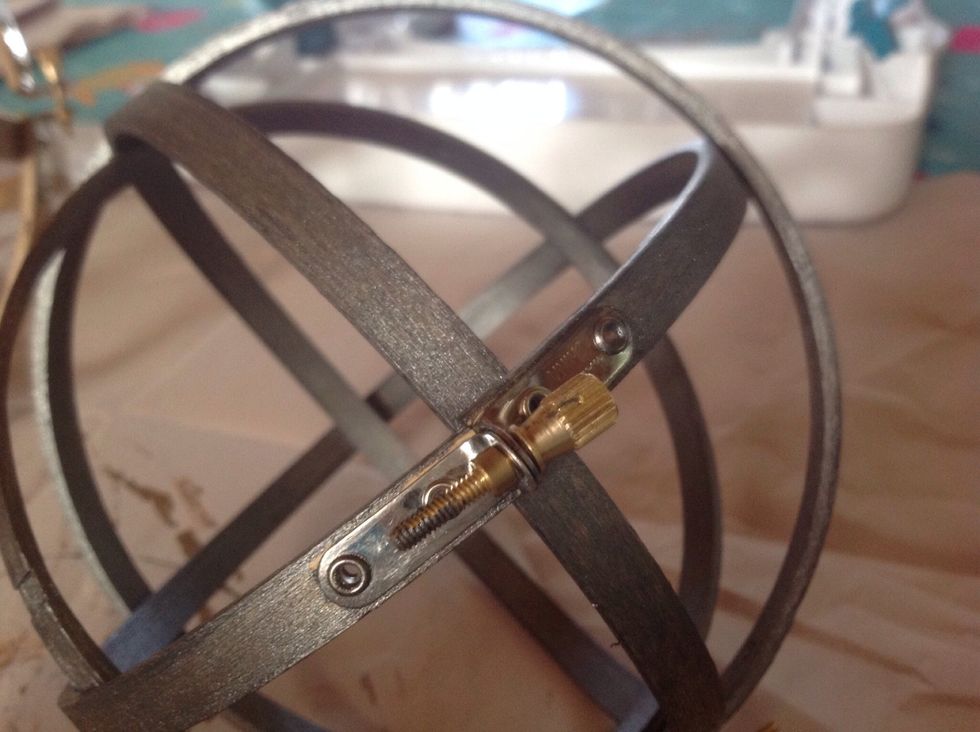 Once they are even, tighten the screw, this will help hold the orb together.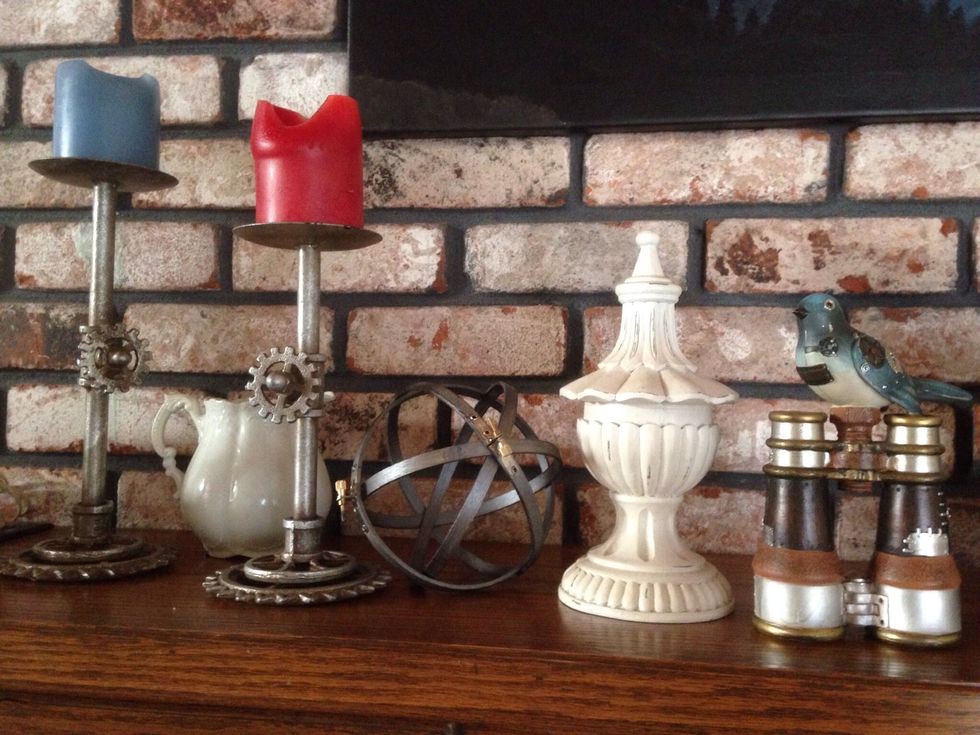 Set out where you want to display.
Nice!
2.0 Embroidery hoops, any size
Paint of choice
Rag