Först välj en bild från internet, jag valde denna.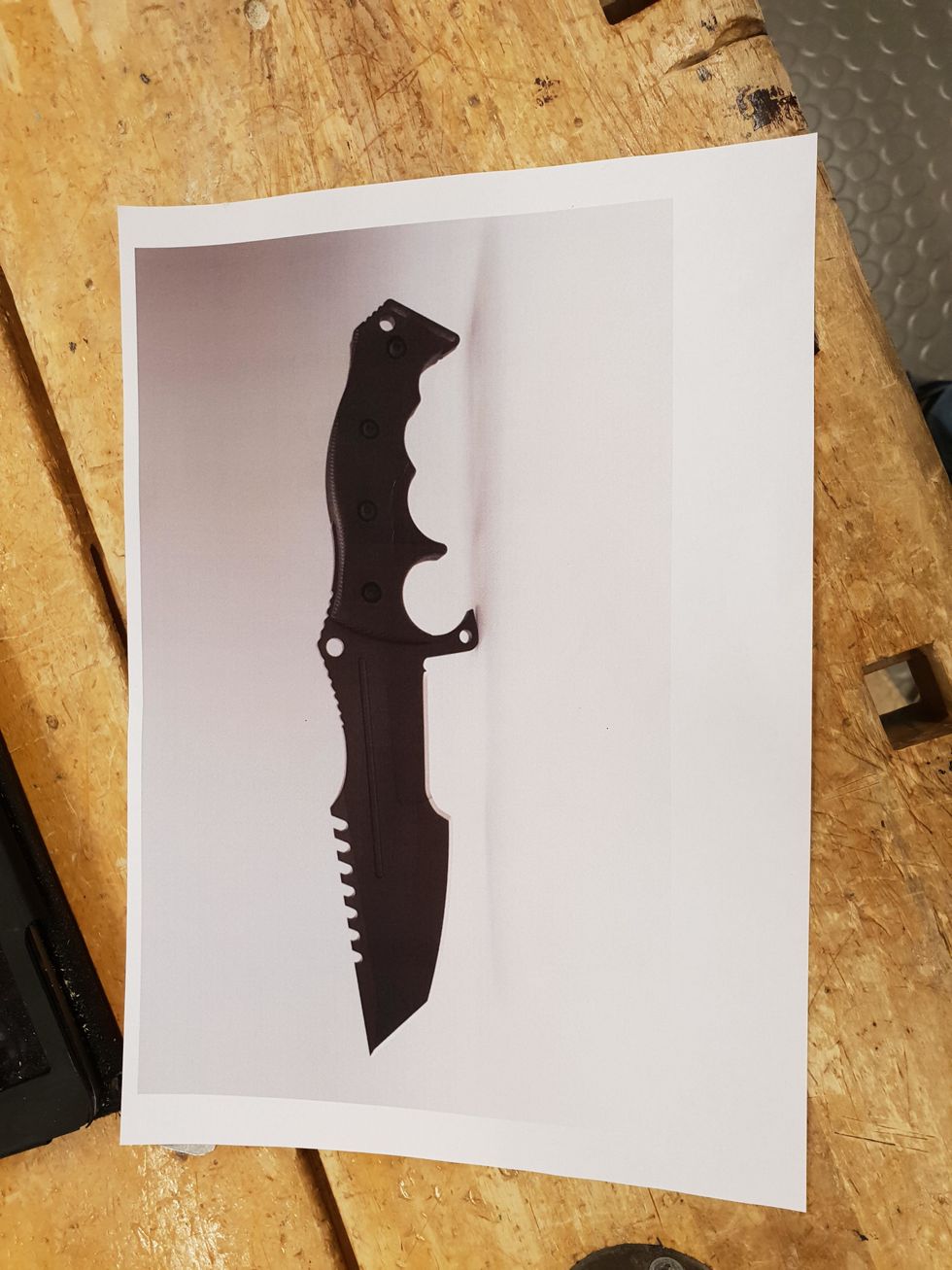 Välj sedan en bräda och ta ett karbom- papper. Sen ska du tejpa på bilden på brädan och lägga karbom pappret i mellan.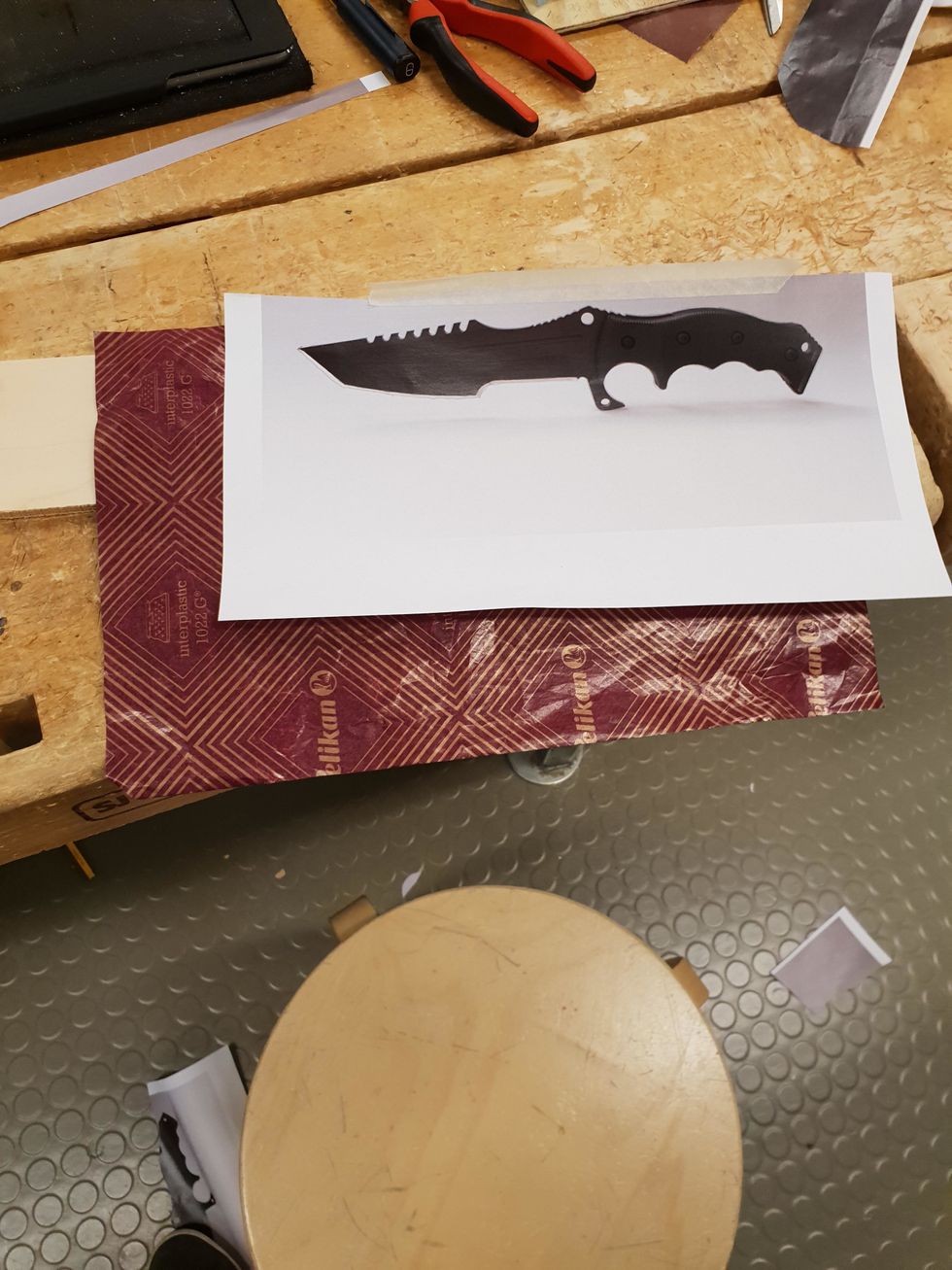 Sen när du har ritat klart ska det se ut ungefär såhär.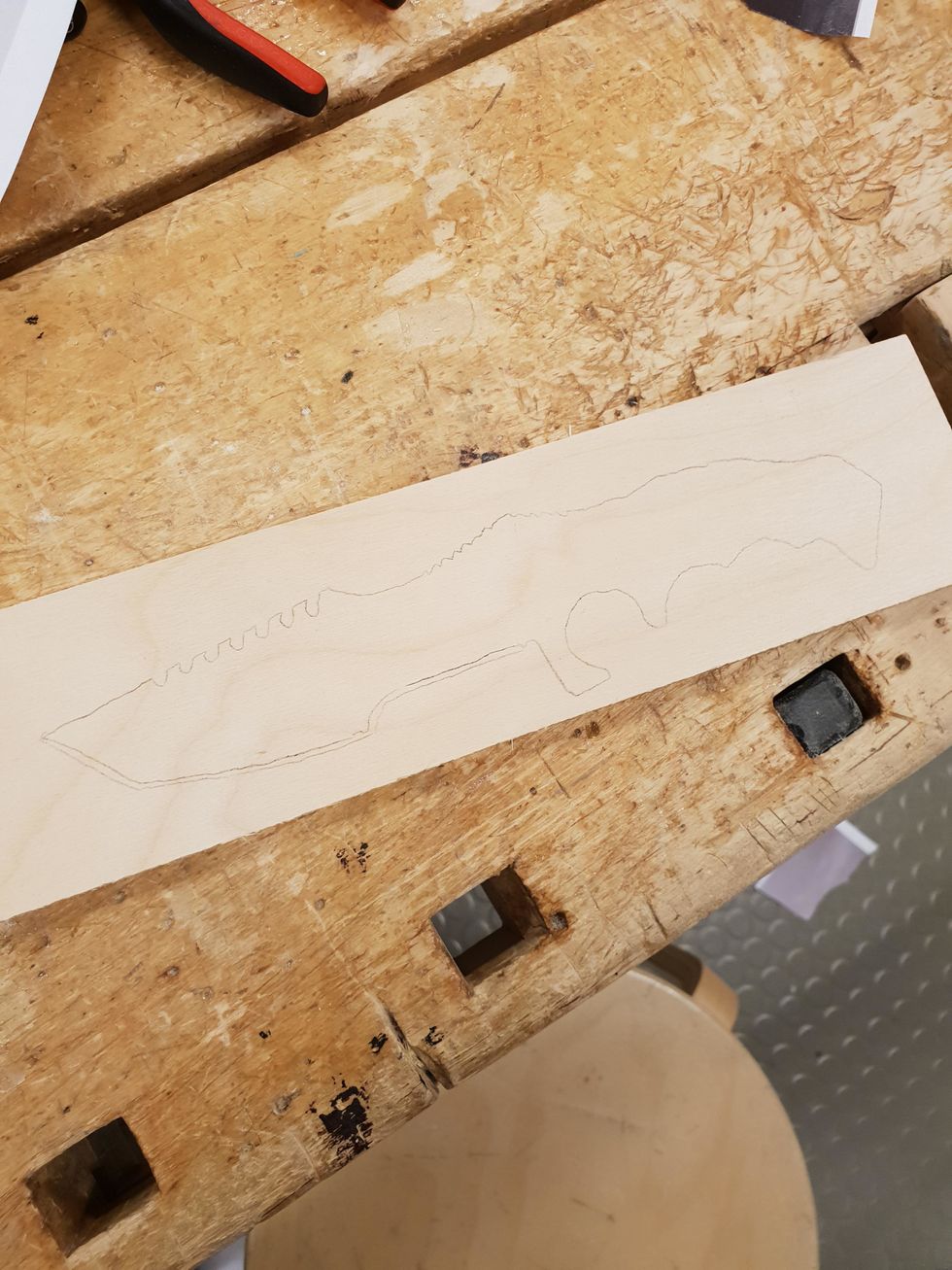 Efter du har ritat ut kniven ska du såga ut den med figursågen.
Efter du har sågat ut kniven ska du göra två extra hantag, limma sedan på dom med trä lim och sätt på klämmor så att dom inte rör sig.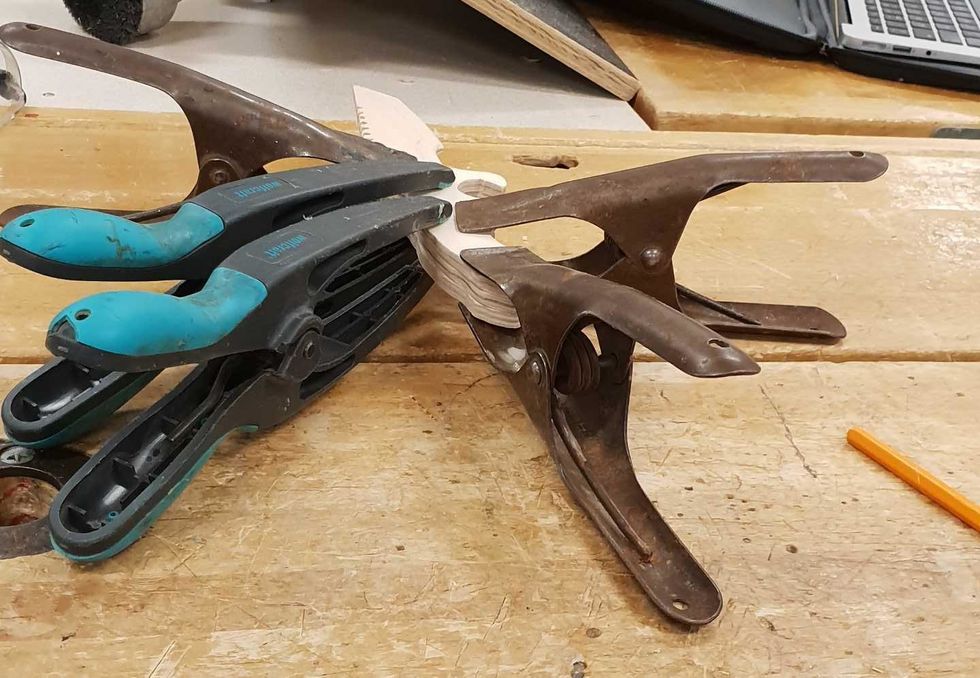 Efter det så ser den ut så här ungefär
Nu ska du börja slipa med sand papper och en fil.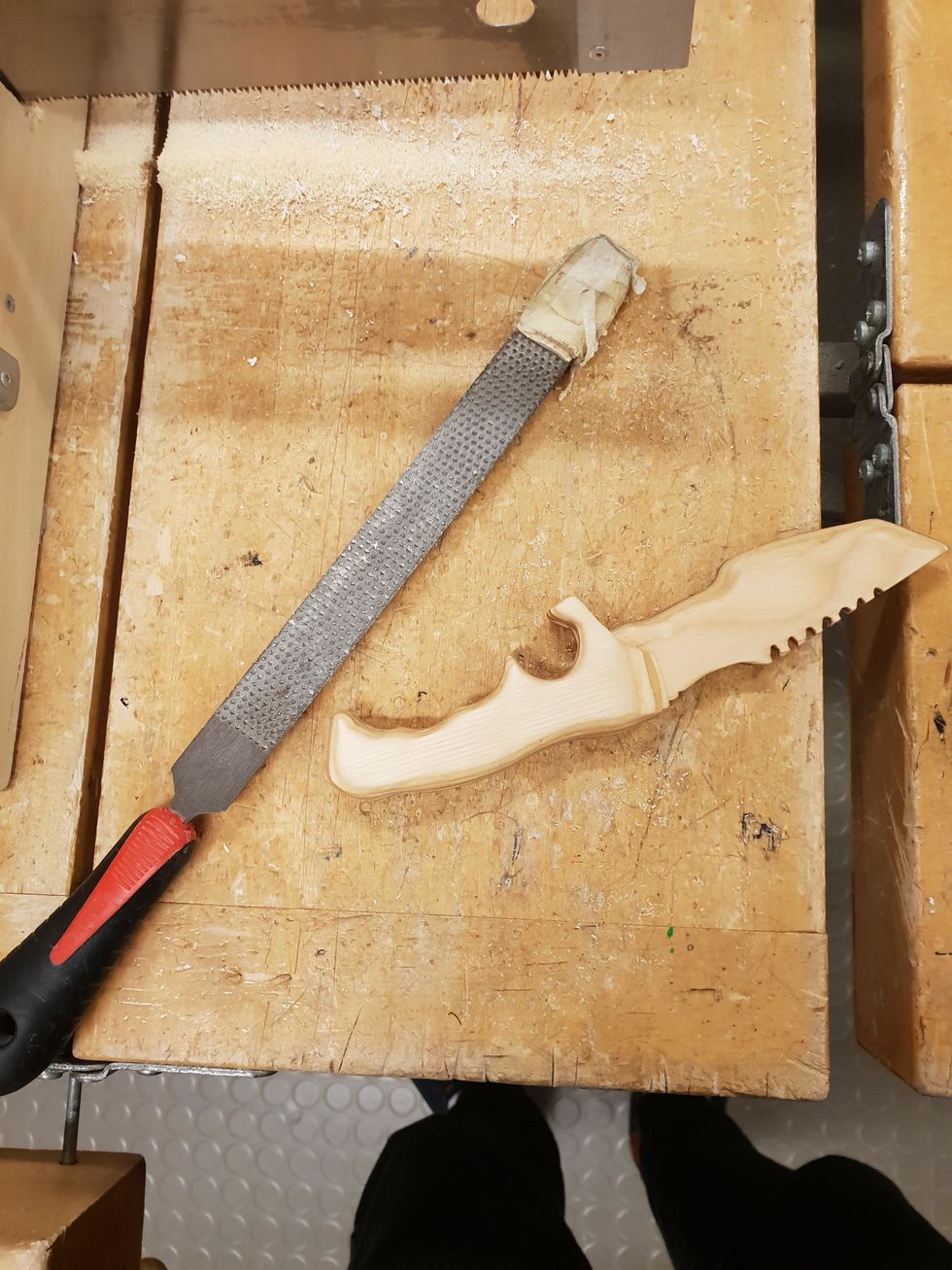 Efter när du har slipat ska du måla eller olja din kniv.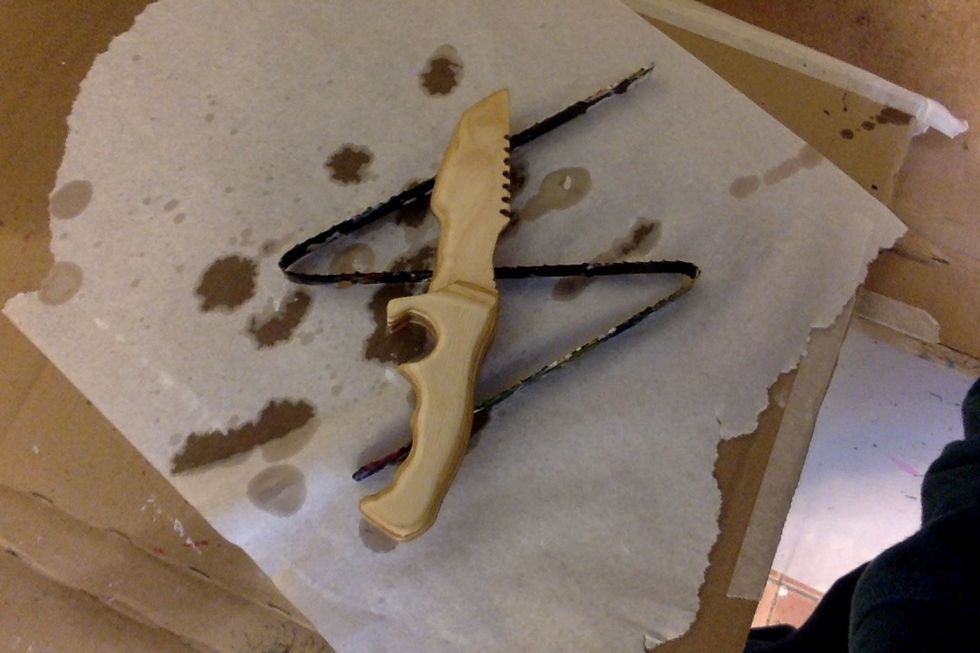 D O N E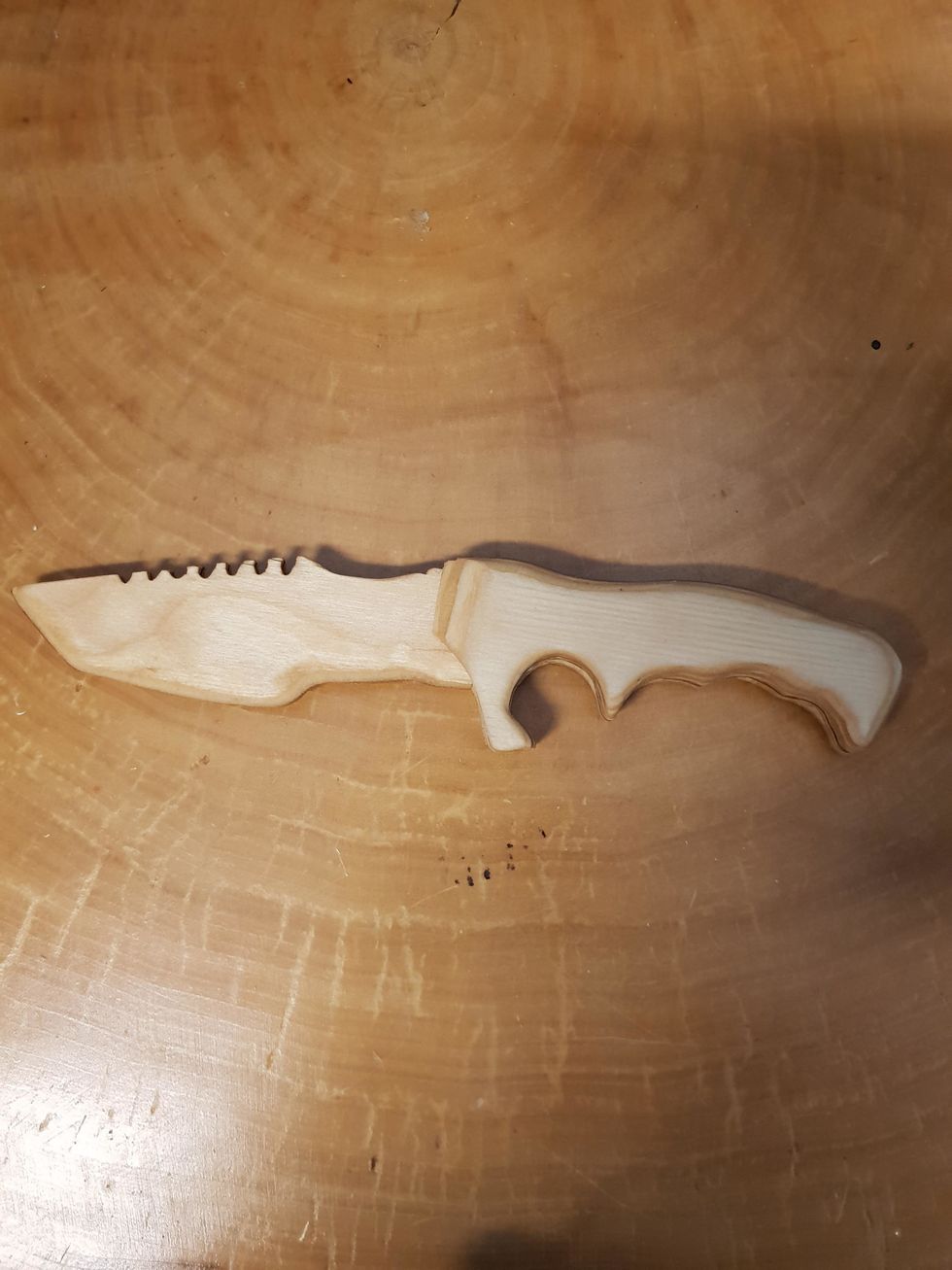 The creator of this guide has not included tools
Slöjden Framtidskompassen
Hej!\nHär lägger Framtdskompassens elever ut instruktioner på saker de skapat i slöjden.\nHoppas du får användning av instruktionerna.