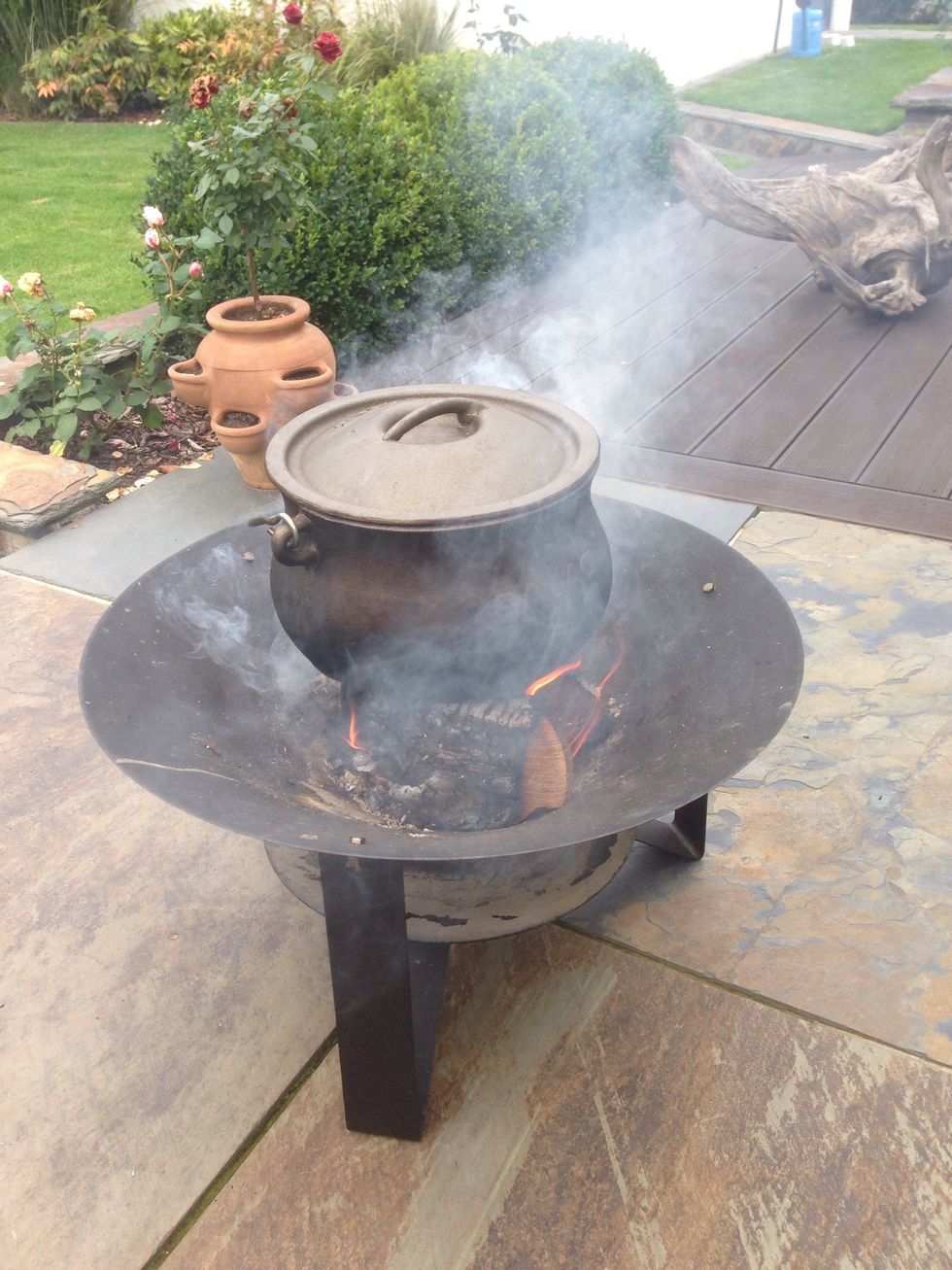 Put the potjie on a hot fire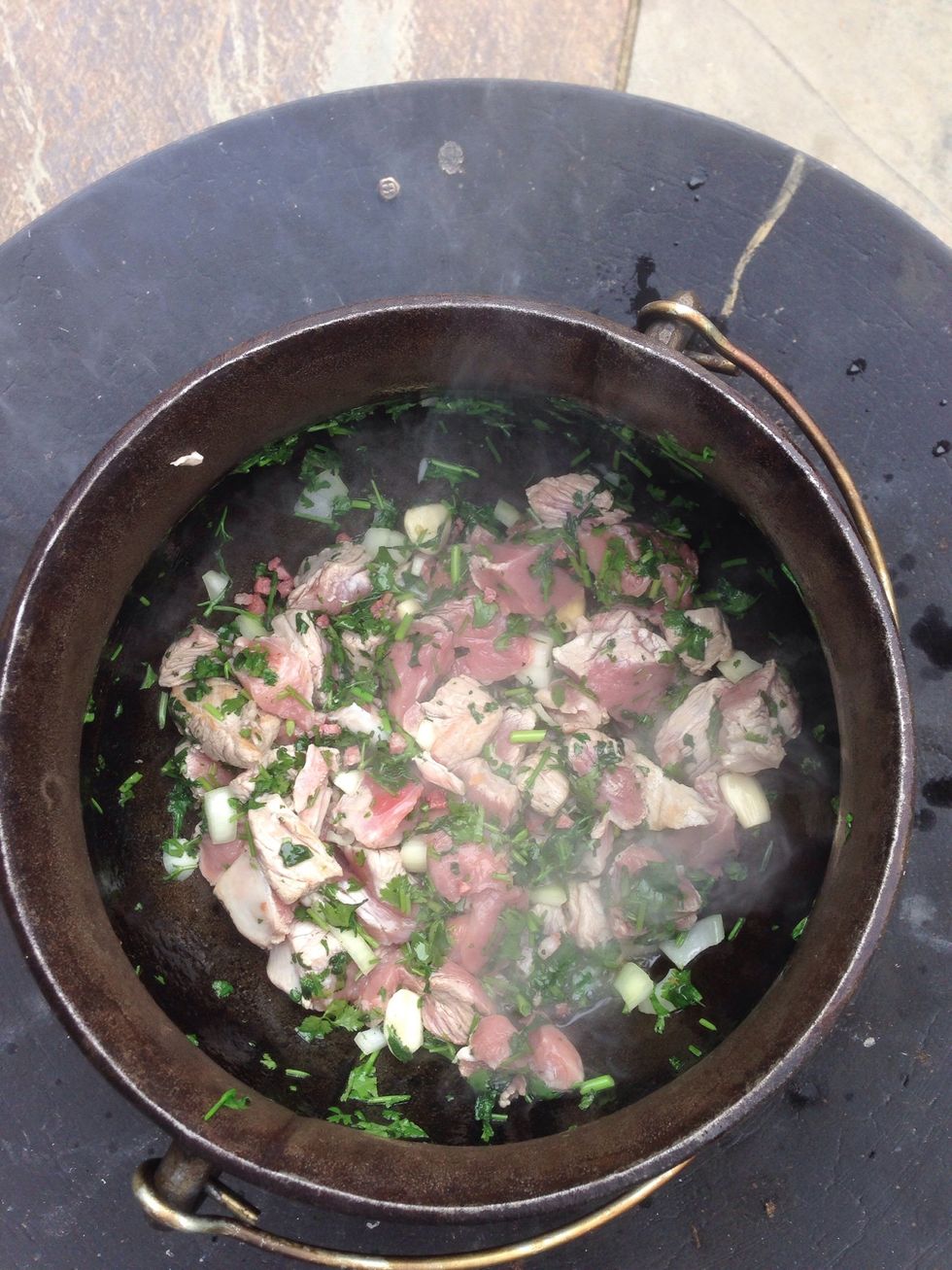 Put the meat, coriander, garlic, onion and oil to the pot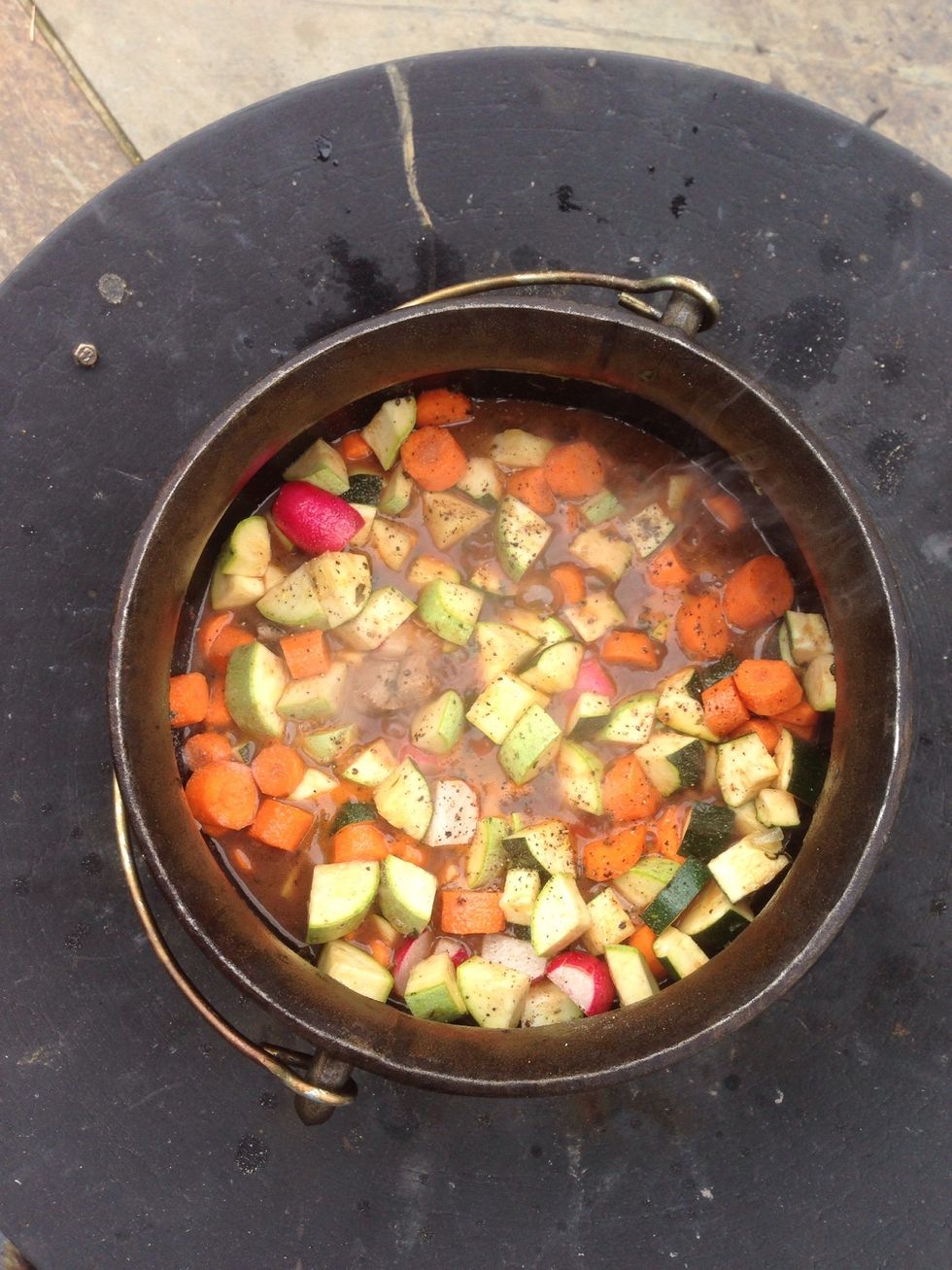 Add the veggies after the meat is brown and put the lid on the pot. Let it simmer for 30 minutes.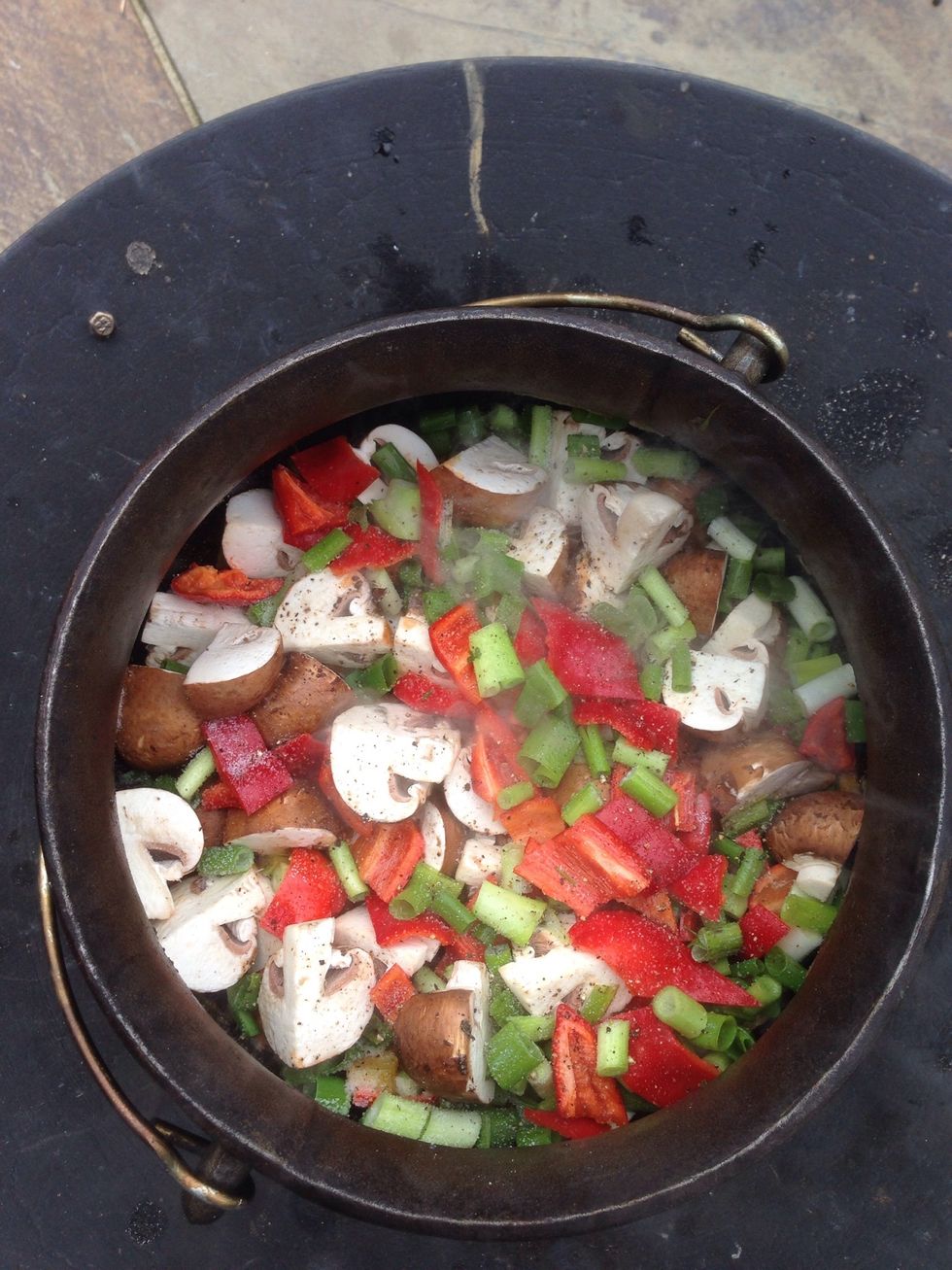 Add the mushrooms, spring onions an red oepper to the pot. Add salt and pepper to your taste and let it simmer for 1.5 hours. LEAVE THE LID ON THE POTJIE UNTIL TIME IS OVER!!!
Done! Serve ob a plate and put a little parsley ob top. Yummy!!
125g rindless bacon
2 onions chopped
Spoon of butter
Cooking oil
500ml meat stock
Salt
Pepper
50gr coriander
50 gr parsley
1kg filet of venison
Freshly ground pepper as you like
500gr of brown mushrooms
3 red peppers
Bunch of spring onions
6 carrots
3 zucchini