Houndstooth is a classic two tone textile pattern originally woven in 2 colors with equal yarns of dark vs light. The motif shape of color 1 is exact as color 2, thus creating the houndstooth effect.
Start with any grid of even numbers.....2x2, 4x4, 6x6, 8x8, etc. I will be using a 4x4 for this guide (4 black & 4 white).
Numbers are not necessary but I numbered each quad for easy reference. Pattern repeats in 4 sections only (1,2,3,4).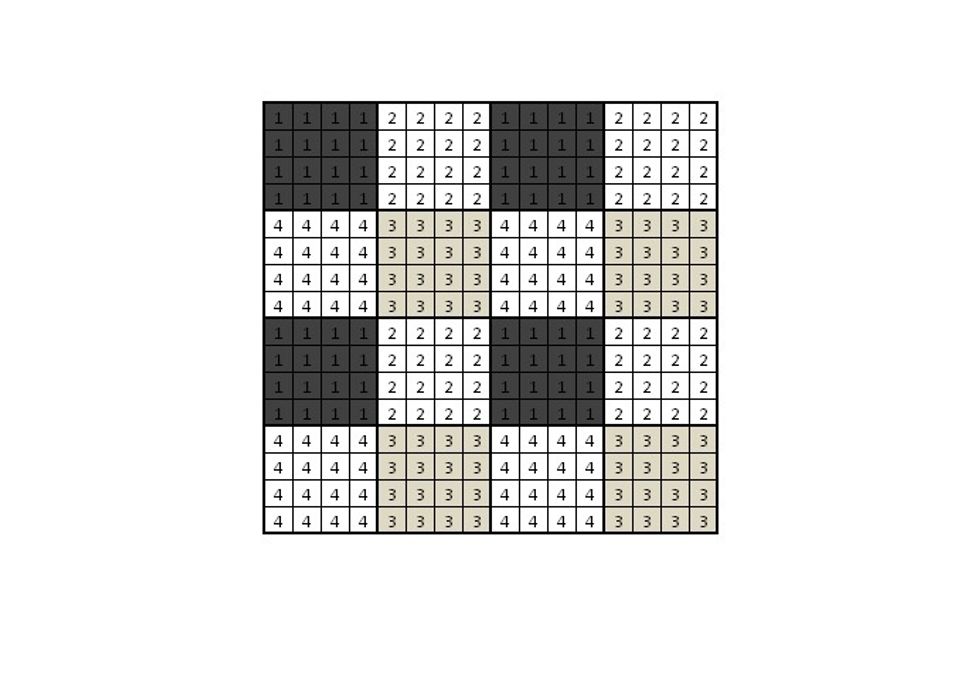 Block #1 will be BLACK while opposite block #3 are WHITE (shaded for easy reference only). 1&3 are complete.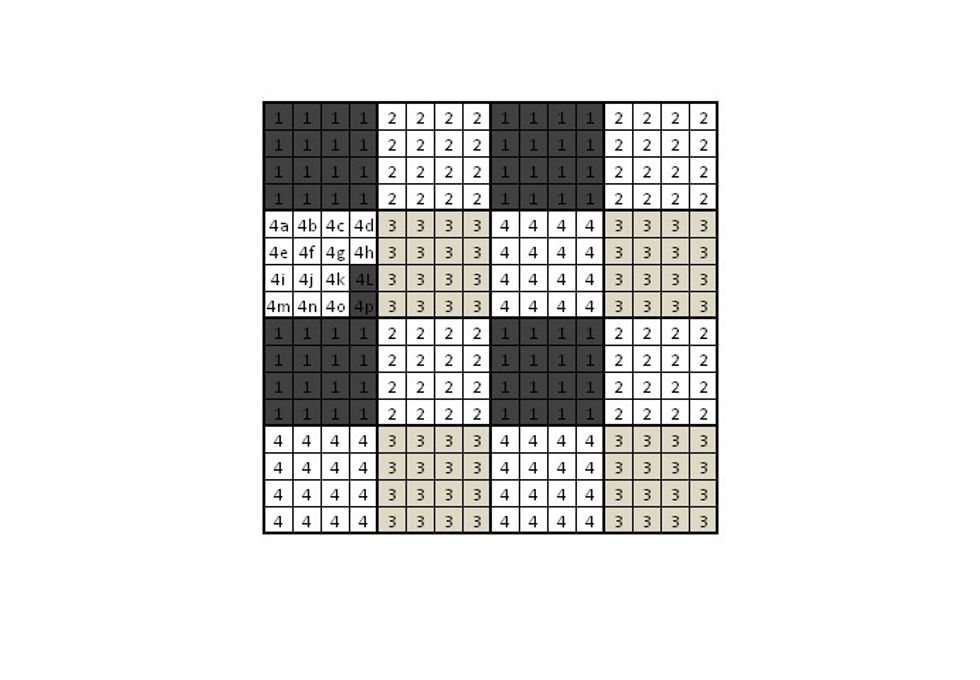 Divide number of BLACKS (which is 4) by 2=2. Grids 4x4=2, 6x6grid=3, 8x8 grid=4, etc. Color 2 vertically at very bottom corner (4L & 4P).
Continue diagonally, keeping 2 WHITES between 2 BLACKS. See next image.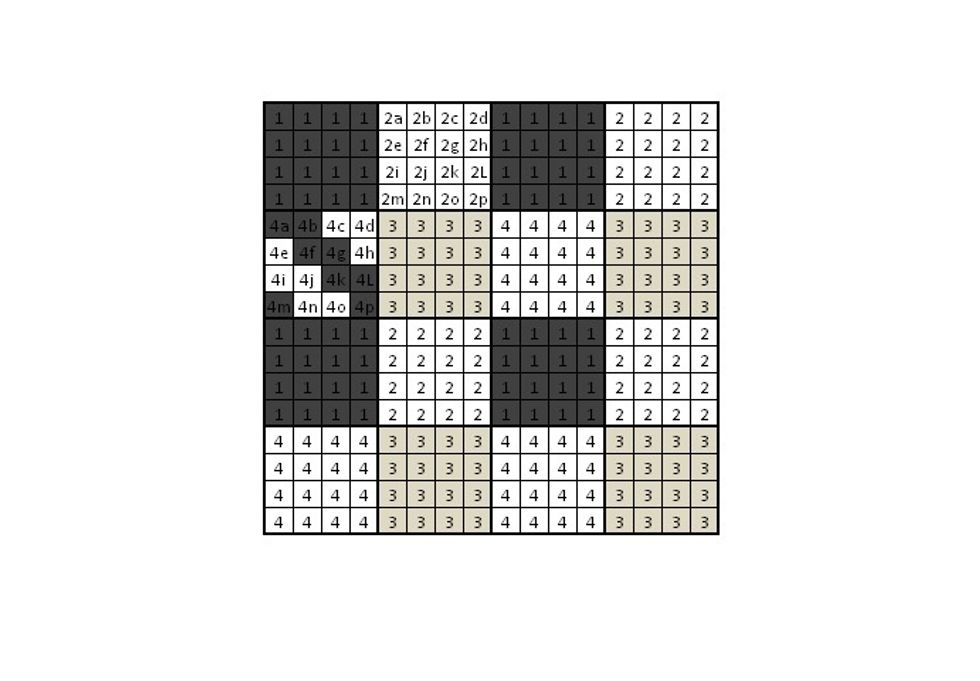 This completes #4.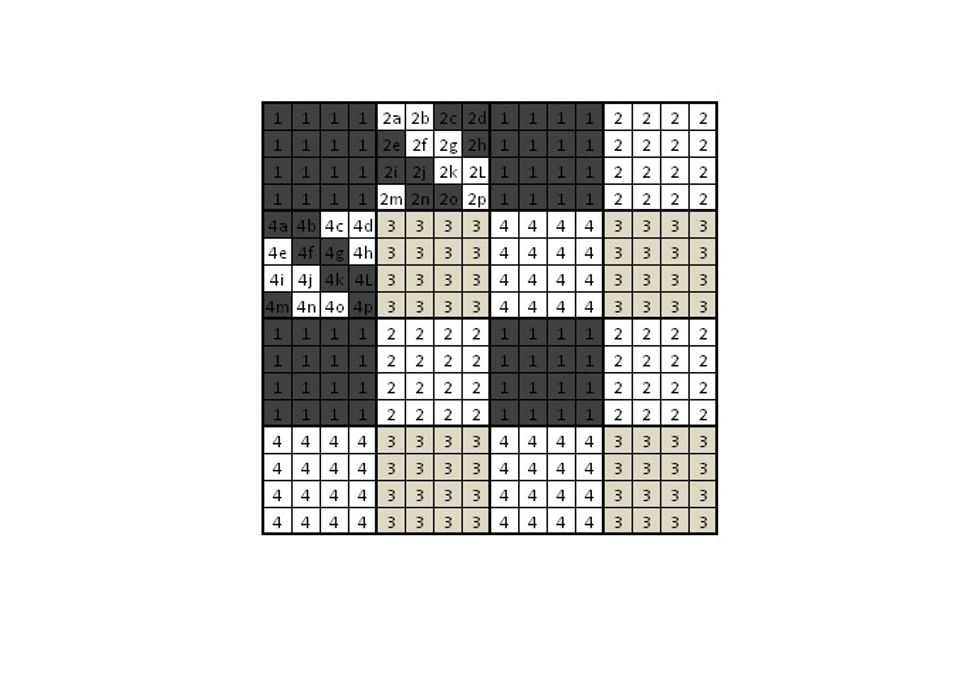 Block #2 must be colored diagonally in same direction as #4 but in exact opposite colors.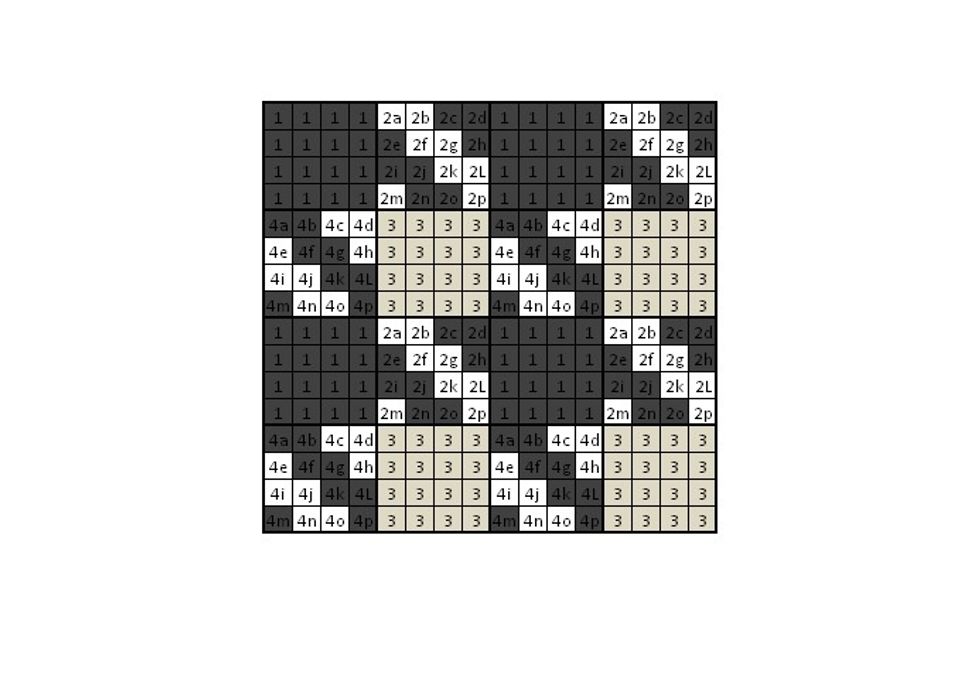 All 2s & 4s are filled in so houndstooth is completed.
Numbers removed.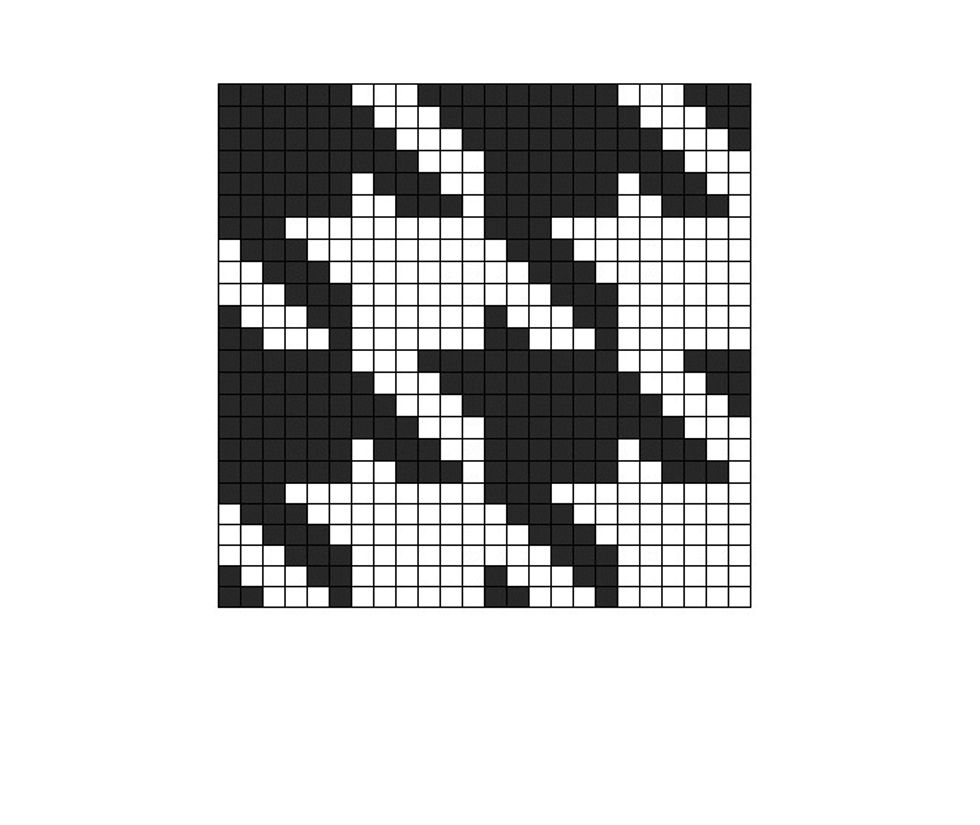 6x6 grid
8x8 grid. Enjoy!!
The creator of this guide has not included tools