Microwave half a cup of extra-virgin olive oil for 20 seconds.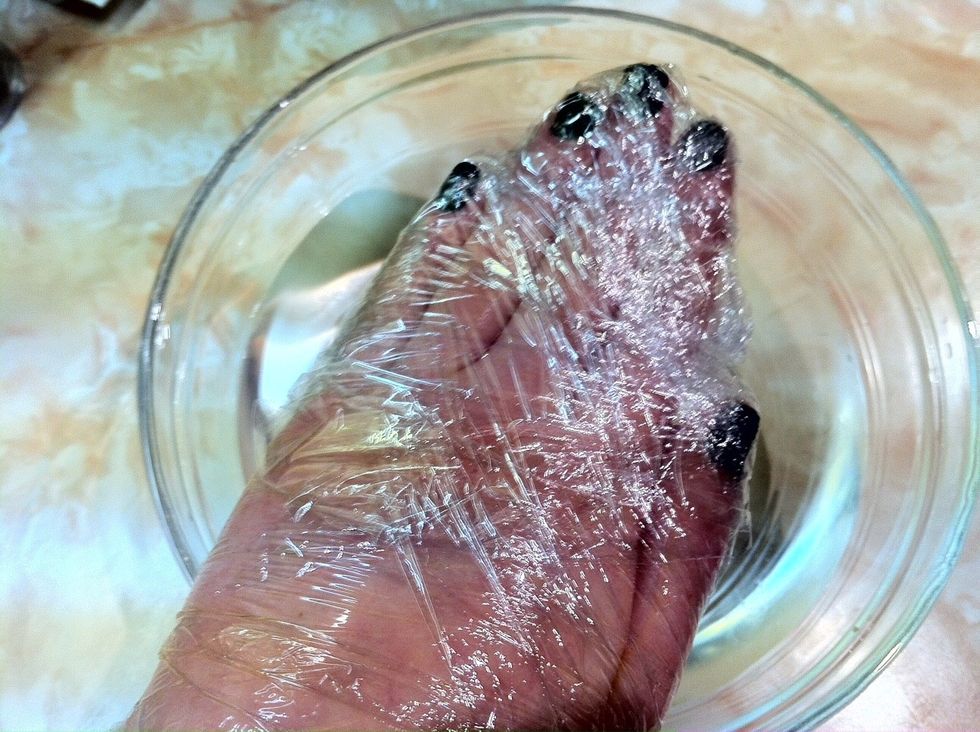 Massage the oil into your hands and cuticles. Cover each hand in Saran Wrap.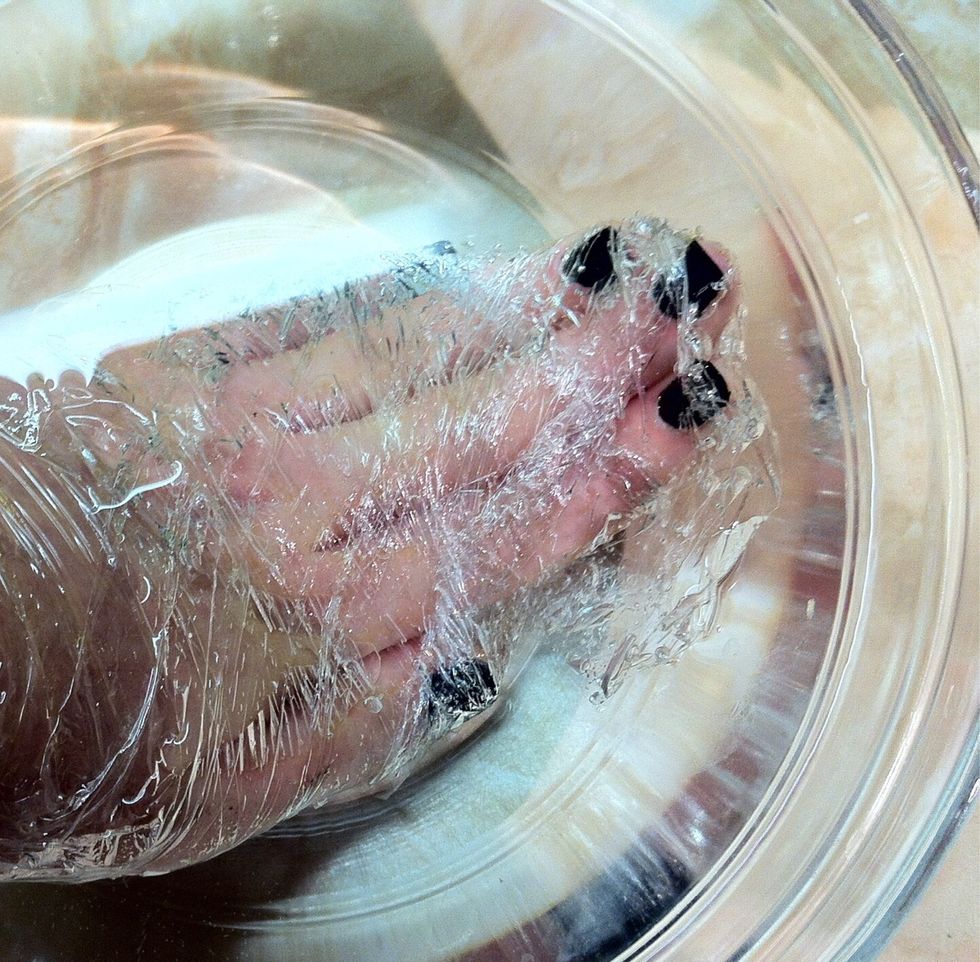 Soak hands in warm water for 5 minutes to help the oil absorb better.
Don't wash your hands afterwards just blot on a towel for excess oil.
For more DIY tutorials, beauty, fashion and lifestyle posts, check out my blog ➡️ www.vickyb.tv ❤️
Bowl
1/2c Olive oil
Saran wrap
Vicky B.
I create pretty things. ? | \nDIY, Beauty, Decor, Floral Design, Events |Mimosa Lover | Find me on Pinterest, Instagram: @vickybdesigns | Snapchat: @vickybtv