Gather all of the supplies and ingredients.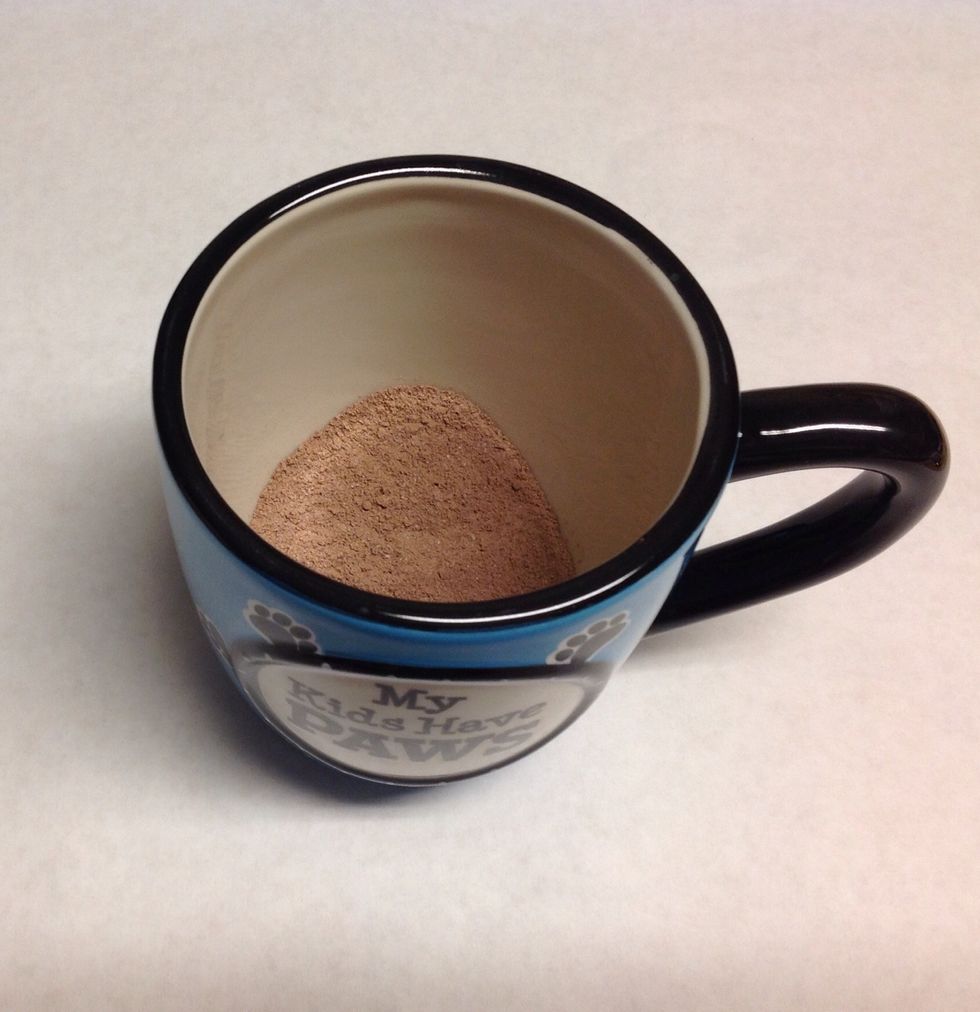 Add 6 tbsp. of hot cocoa mix to the mug.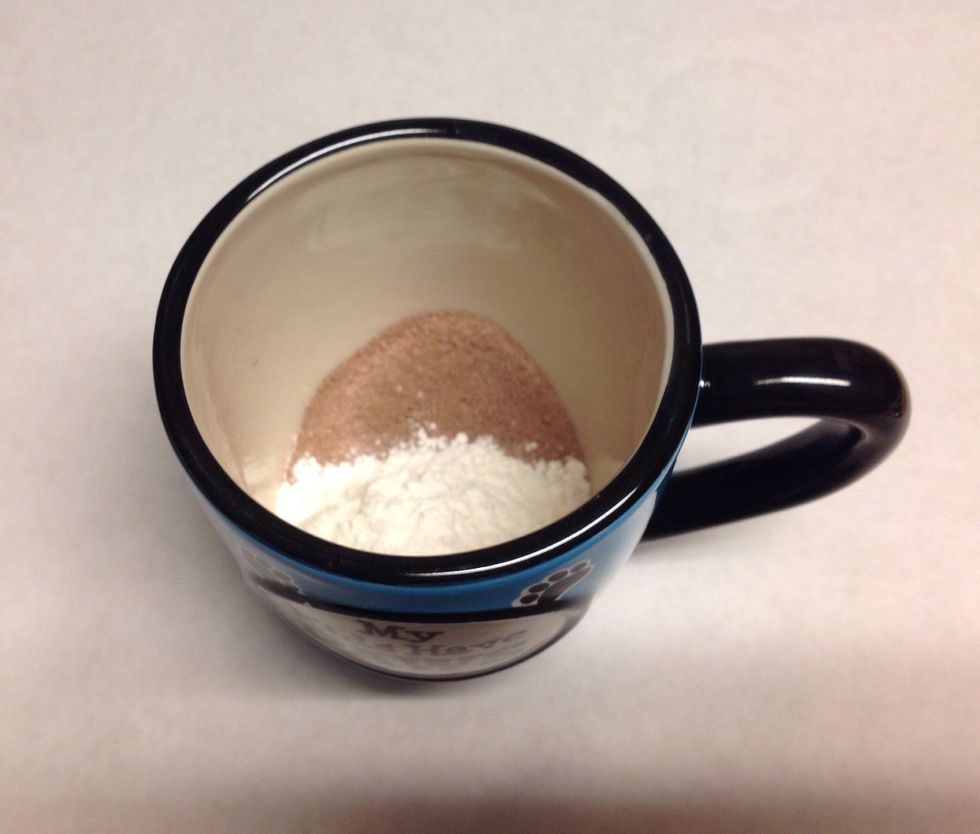 Add 4 tbsp. of flour to the mug.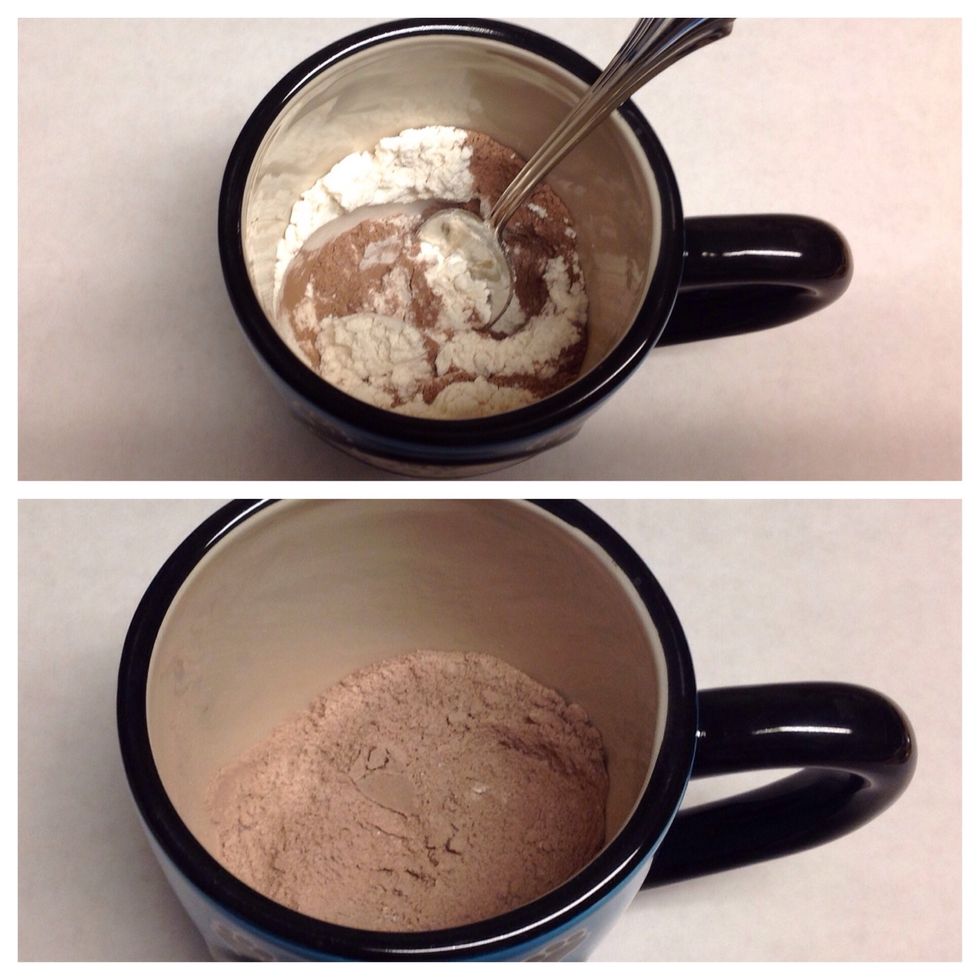 Mix together the flour and hot chocolate.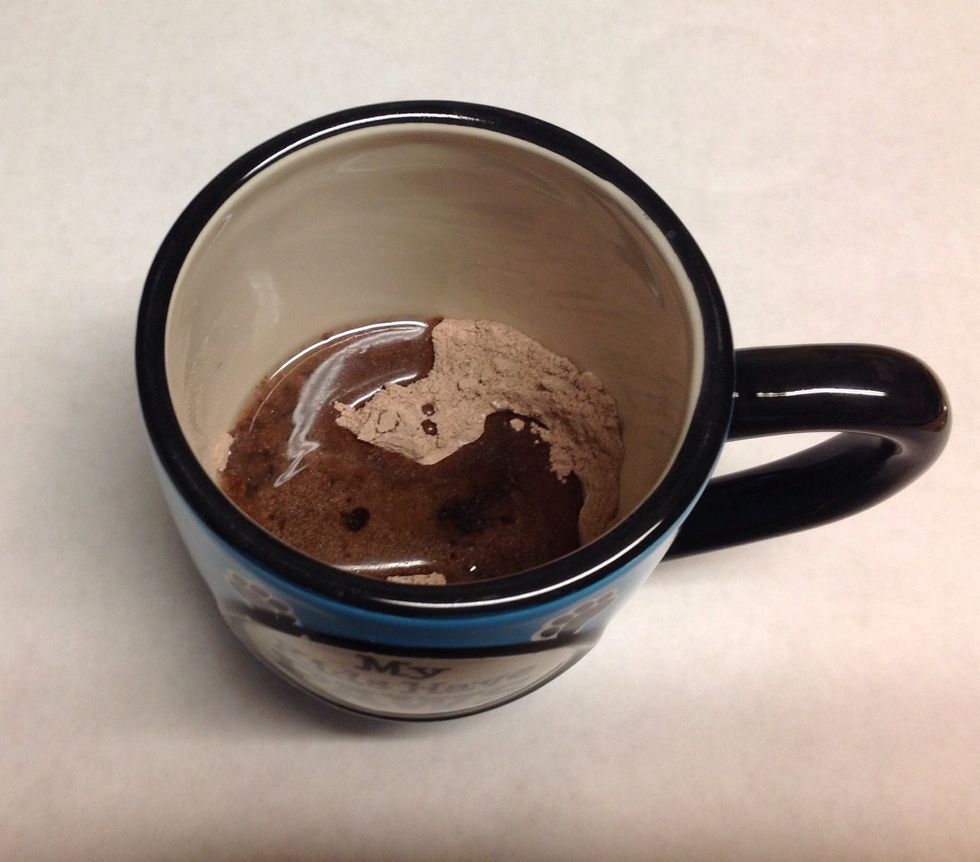 Add 2 tbsp. of vegetable oil.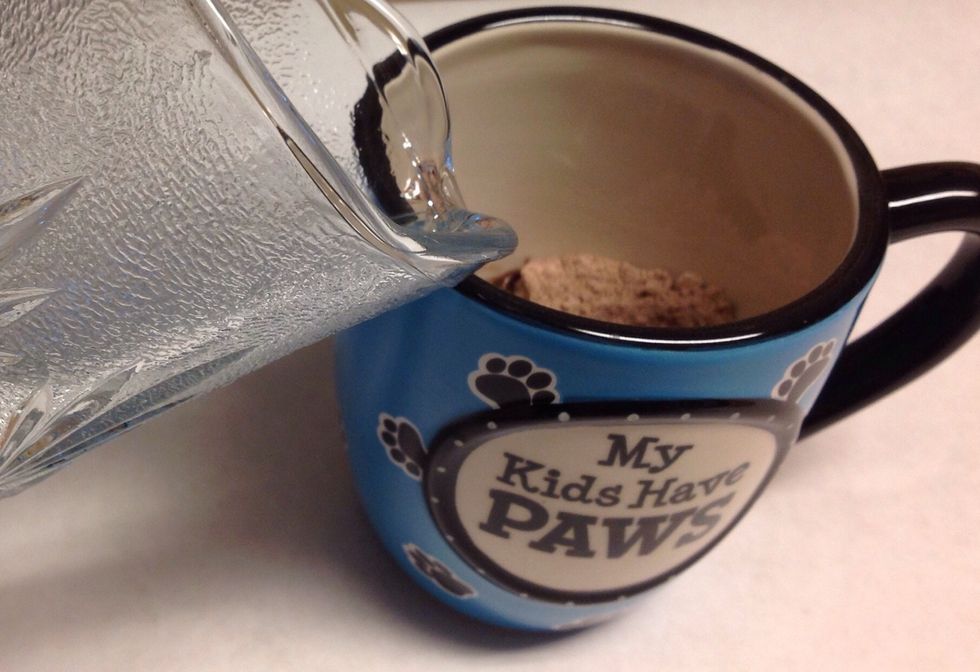 Add 3 tbsp. water.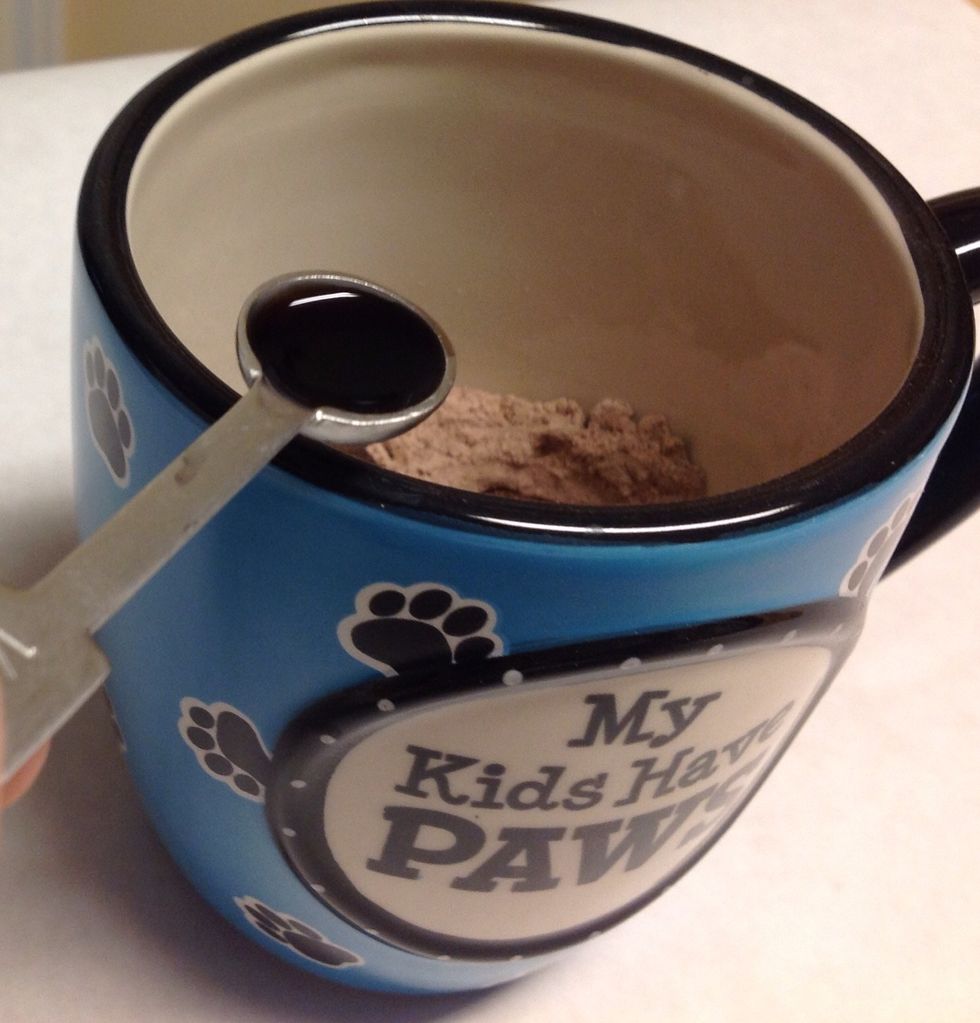 Add 1/4 tsp. of vanilla.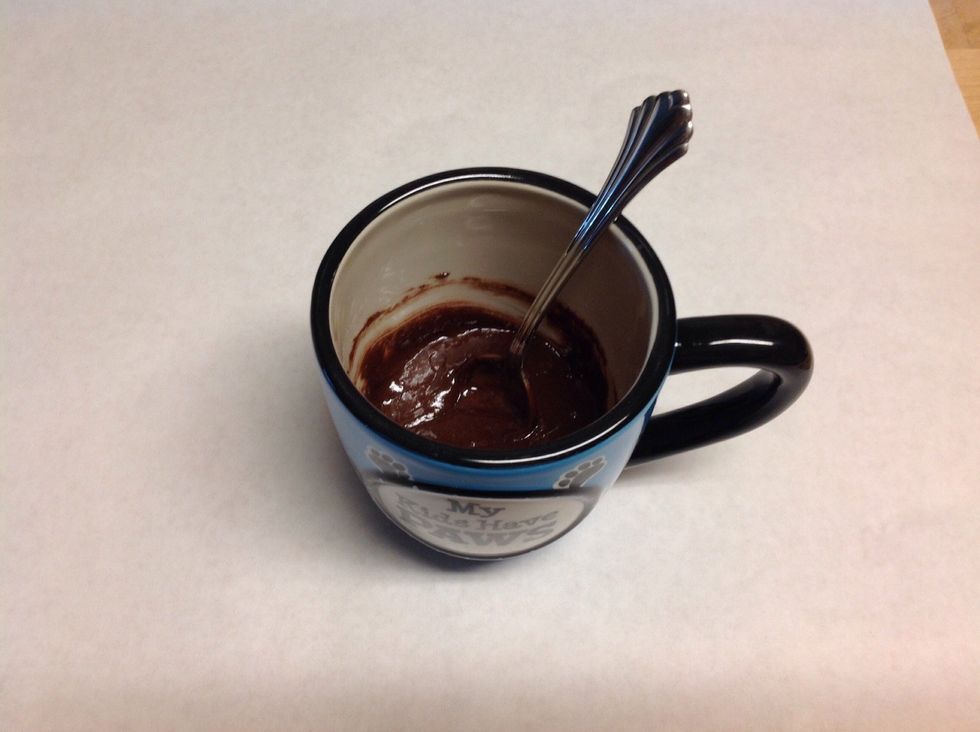 Stir everything together until well mixed.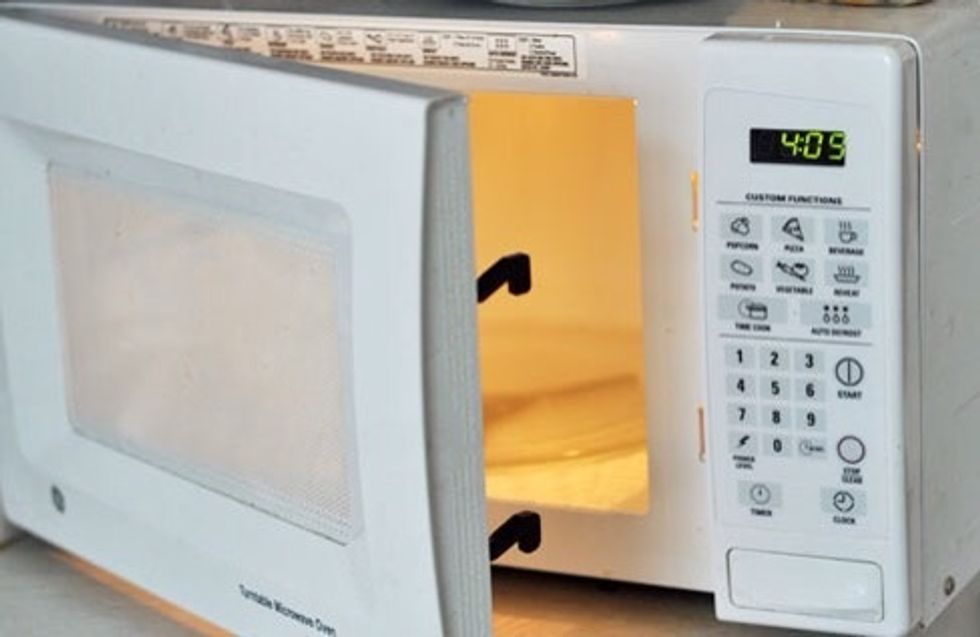 Microwave for 60 seconds. If the cake is not set (looks wet on top) after 60 seconds, microwave in 10 second intervals until done.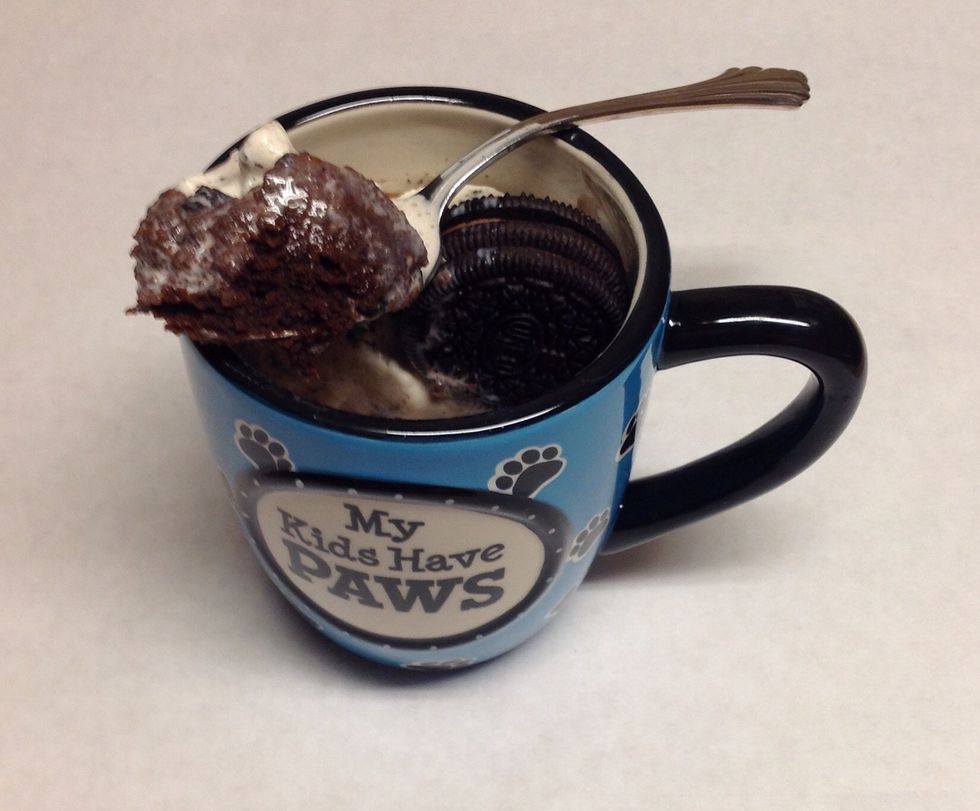 Let it cool for at least 10 minutes. It will be HOT, or serve immediately with ice cream.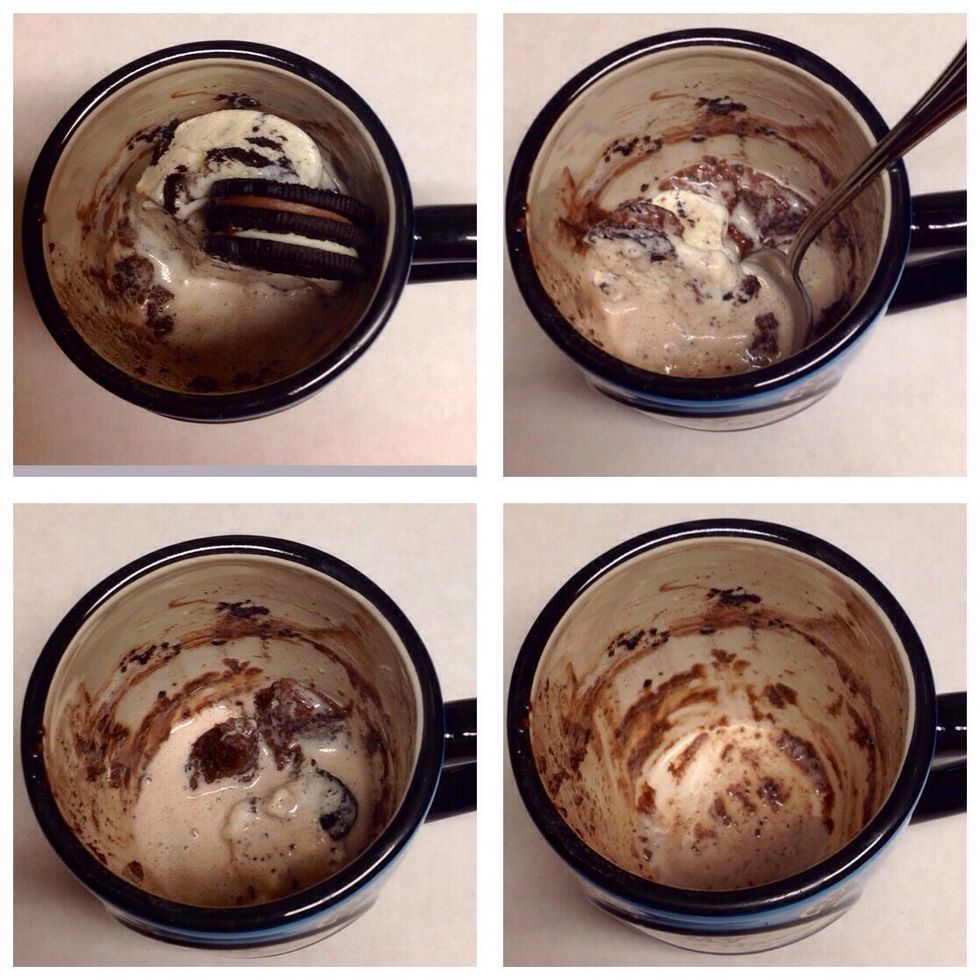 Indulge and enjoy until the last bite!
1.0 Coffee mug (any size)
Microwave
1.0 Spoon
Tablespoon measure
1/4 teaspoon measure
6.0Tbsp Hot cocoa mix, any flavor (2 packets)
4.0Tbsp All purpose flour
2.0Tbsp Vegetable oil
3.0Tbsp Water
1/4tsp Vanilla