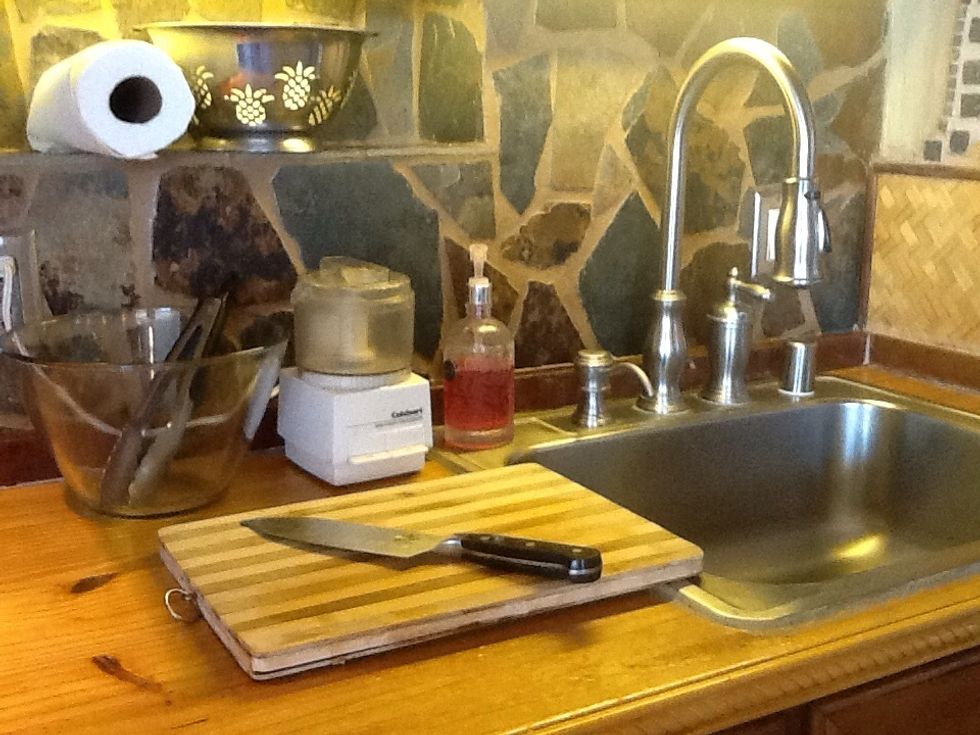 You will need: a cutting board, chopping knife, colander, mini food processor, paper towels, large bowl, tongs, kitchen sink.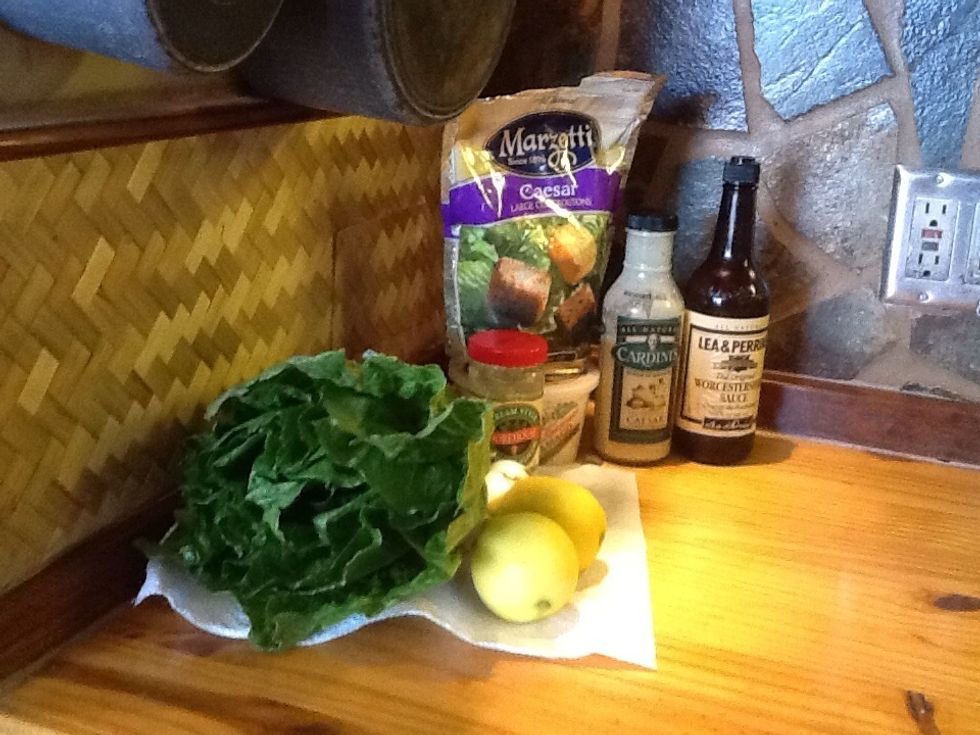 Ingredients: Romaine Lettuce, fresh garlic, 1 large fresh lemon, Cardinies Original Caesar Salad Dressing, Lea & Perrins Worcestershire Sauce , creamy horseradish and shredded Asiago cheese.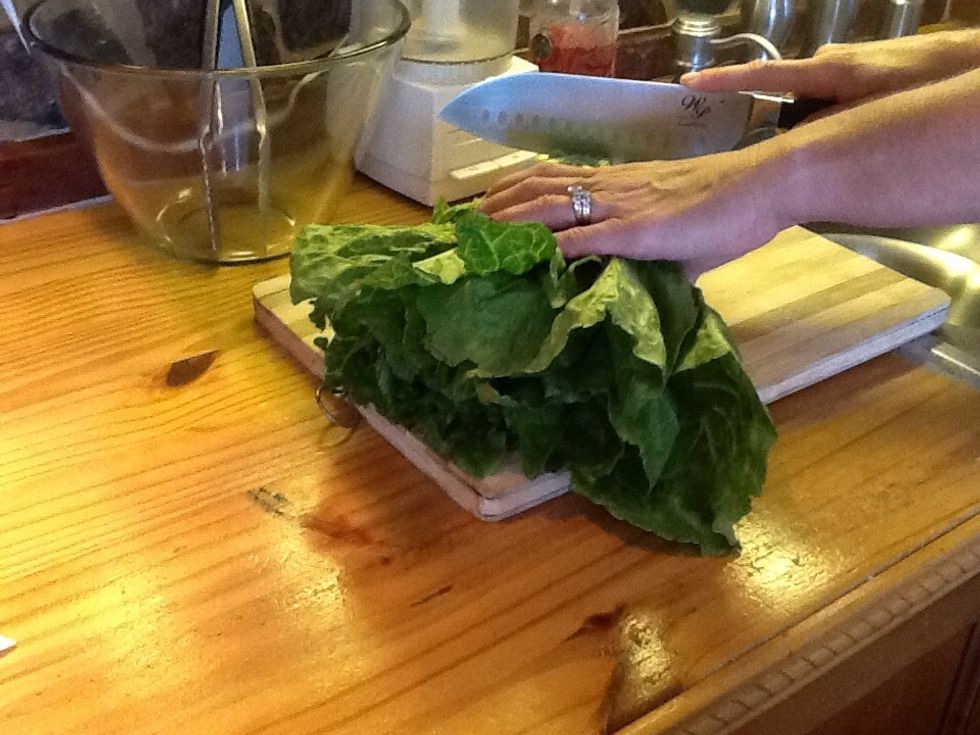 Chop lettuce, to taste, on the cutting board.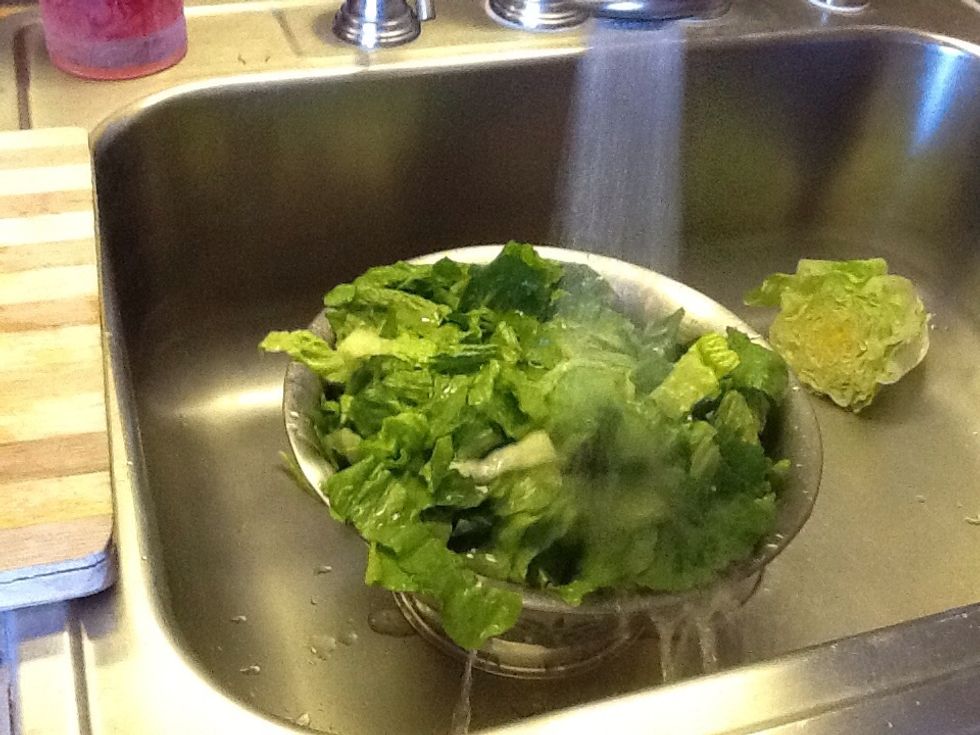 Place chopped lettuce in the sink and rinse it.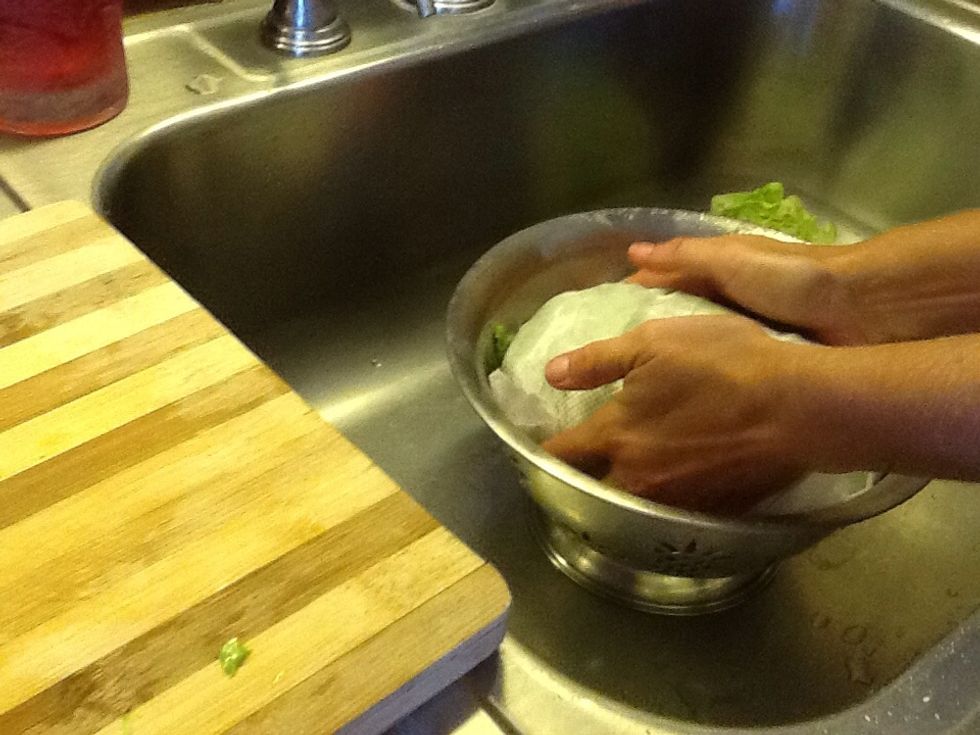 Pat dry lettuce with paper towel. Leave the lettuce in the sink to dry.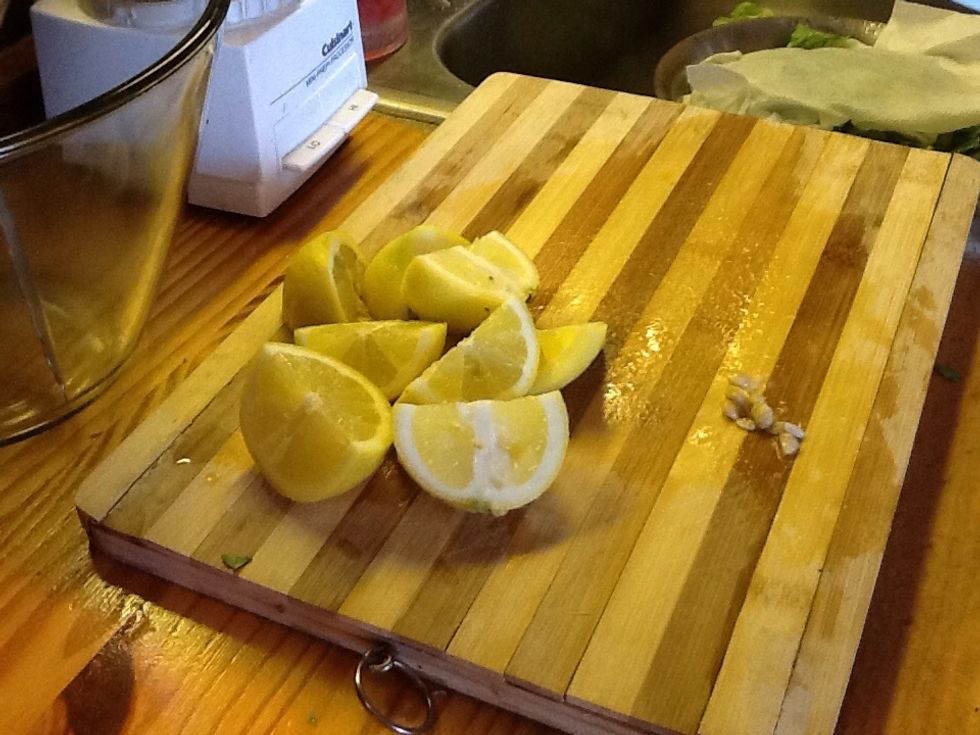 Remove all seeds in the lemon slices.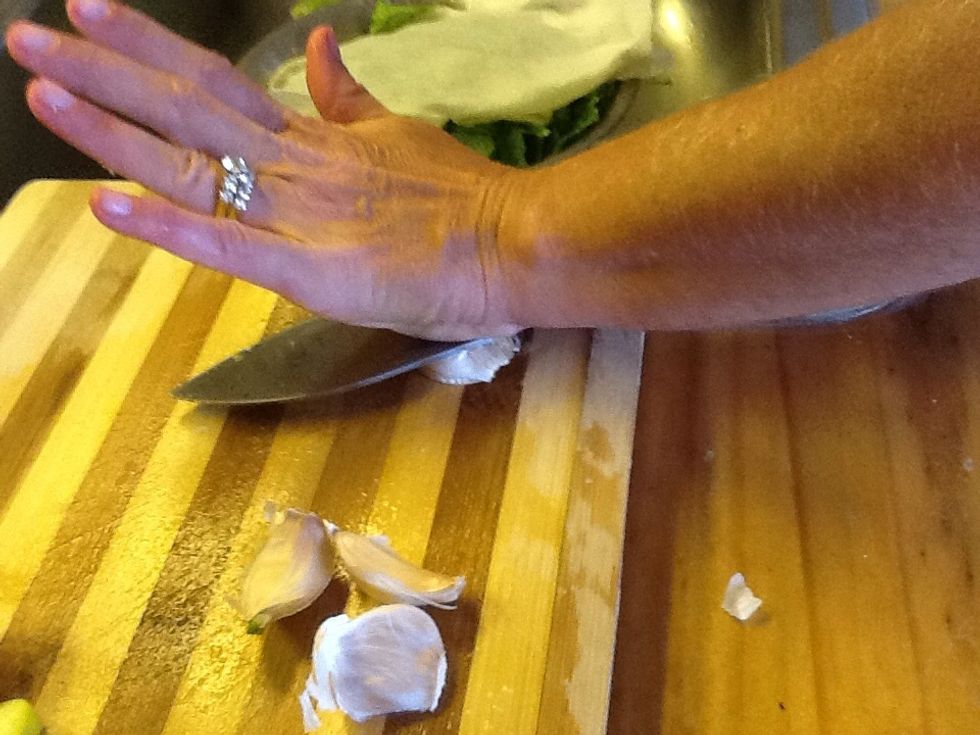 Take 2-4 fresh garlic cloves as taste desires. Place 1 clove at a time flat on the cutting board. Lay chopping knife flat on clove, then strike knife with palm of your hand (this will loosen peel).
Put peeled cloves in mini-processor. Chop into tiny pieces.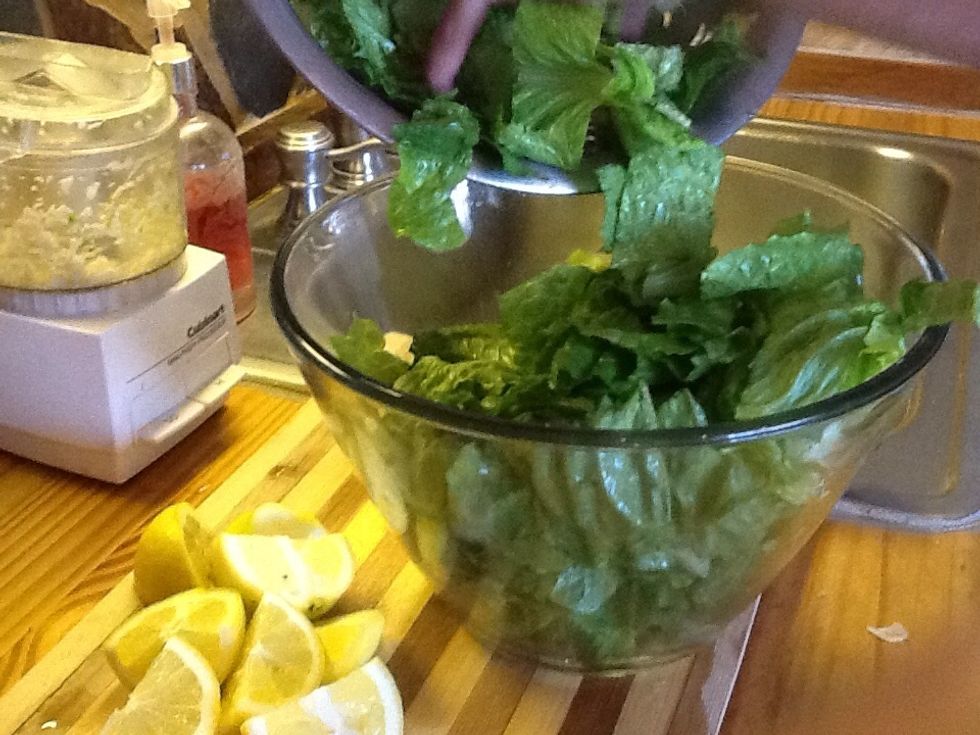 Place lettuce in large bowl.
Mix chopped garlic into lettuce.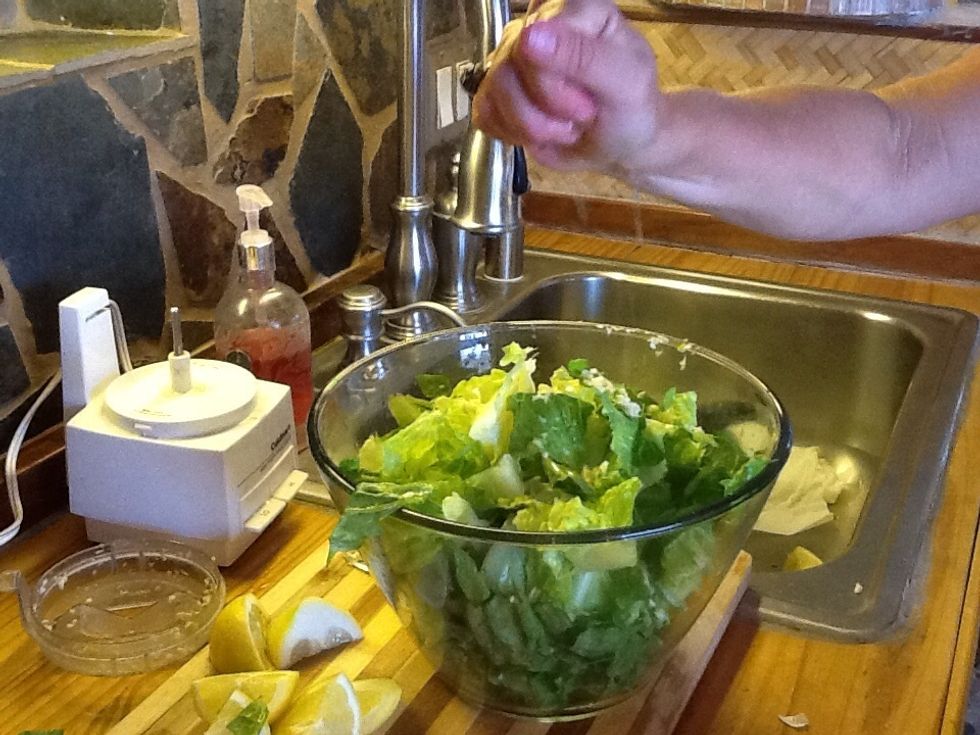 Squeeze lemon on top of lettuce and garlic.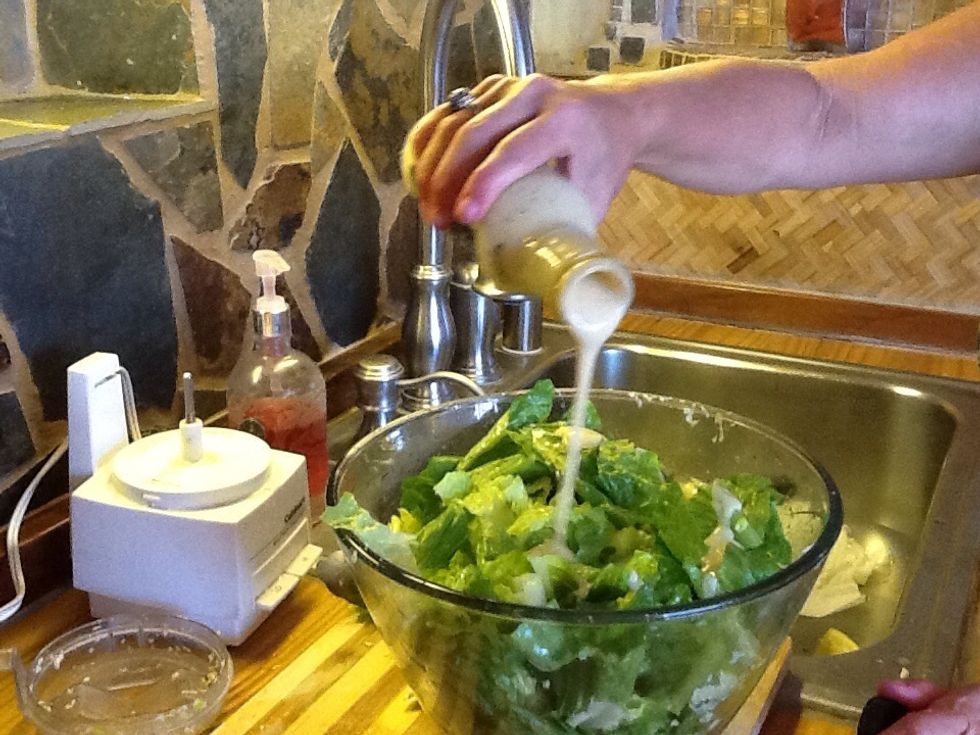 Toss ingredients with tongs then add Cardinies Original Caesar dressing to taste. You may use less dressing than usual because of the lemon juice.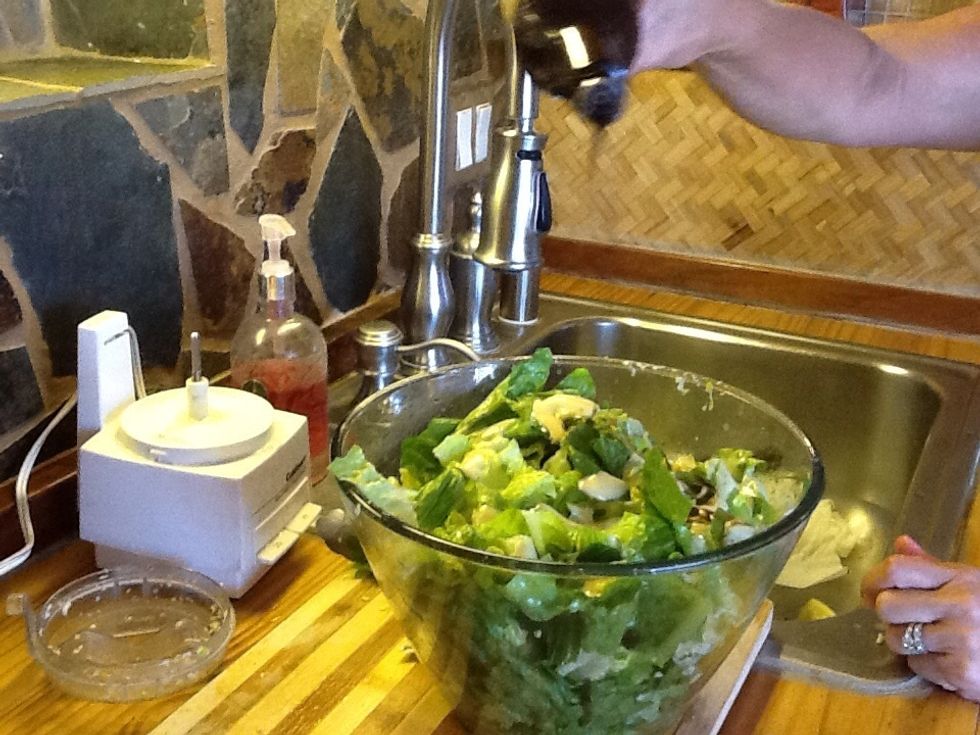 Pour 6-7 drops of Worcestershire Sauce.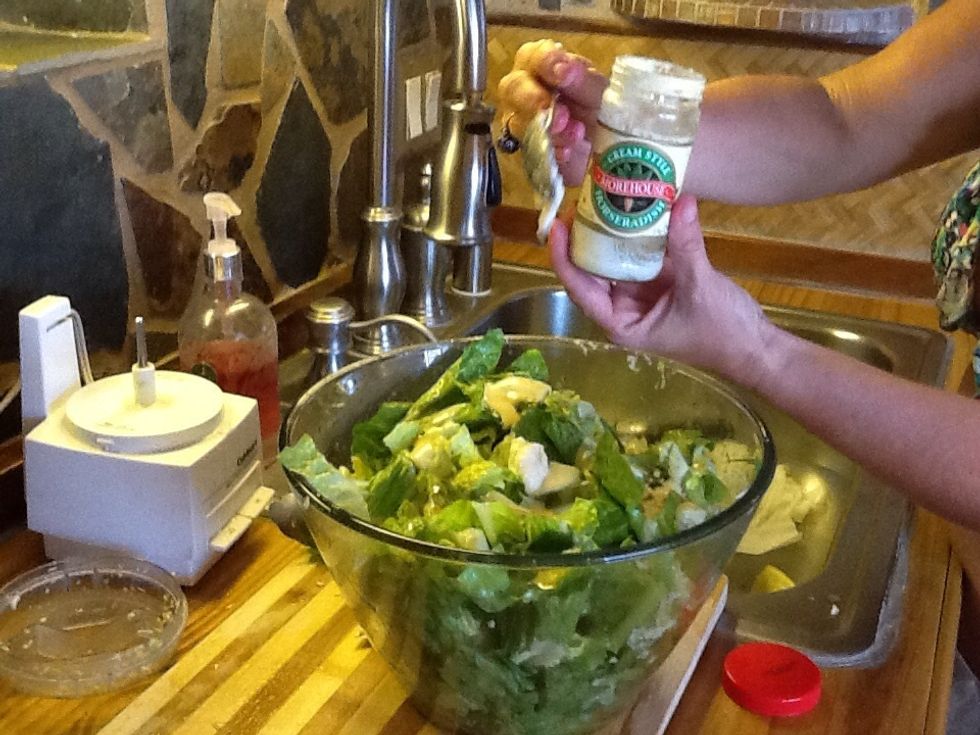 Add a spoon full of horseradish.
Toss with tongs.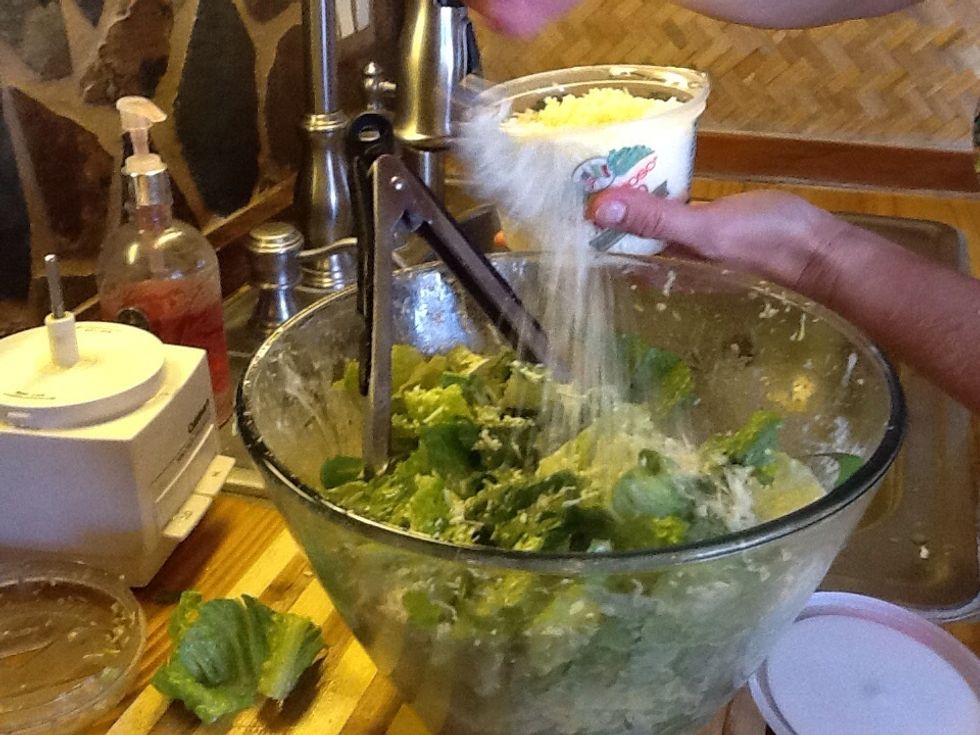 Add Asagio Cheese and croutons to taste.
Toss one more time.
Serve! Yum!
First you will need some kitchen tools
Cutting board
Chopping Knife
Colander
Mini food processor
Large bowl
Paper towels
Tongs
Rubbish bin (on the floor close by)
And of course the kitchen sink!