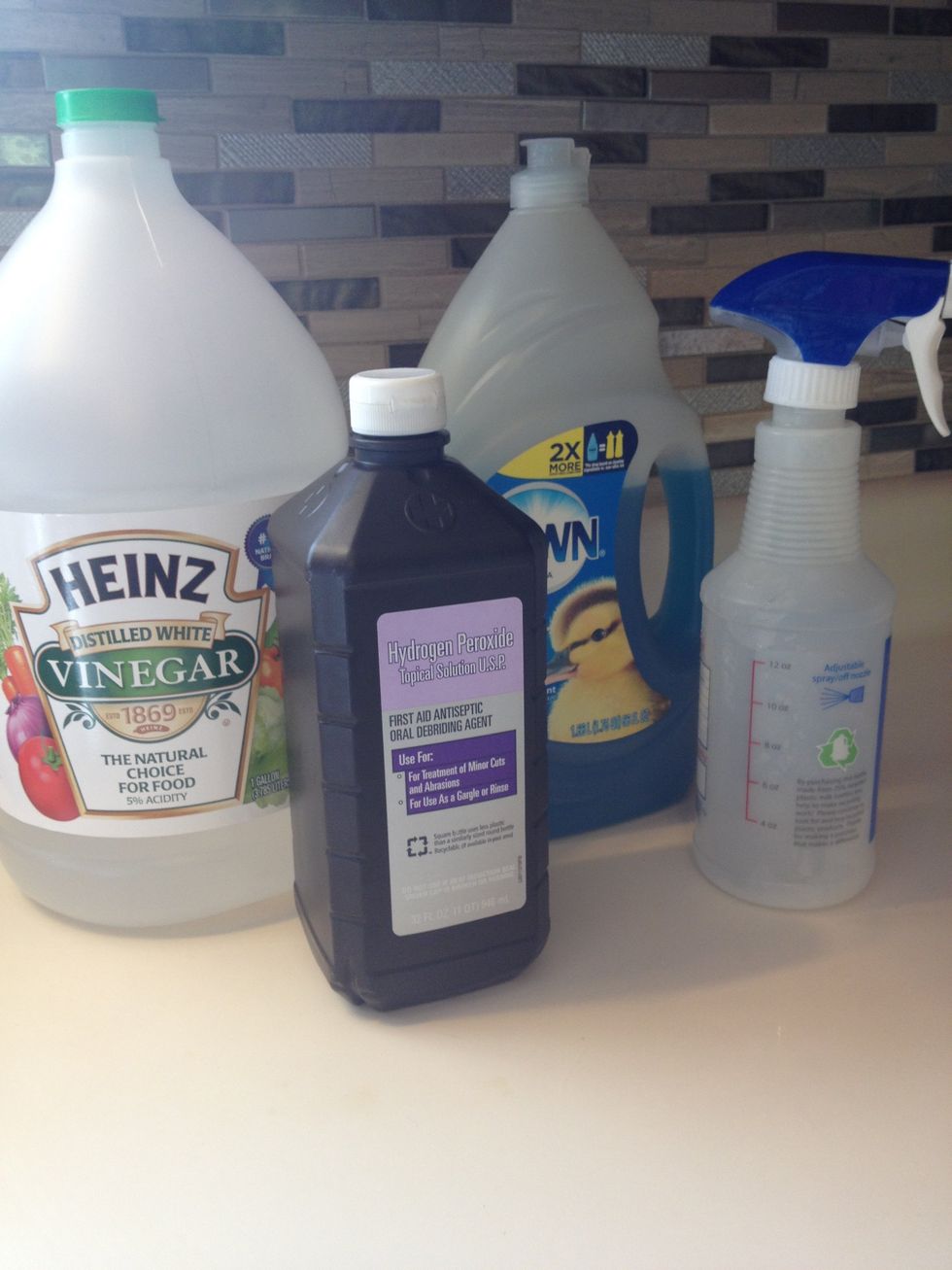 Get all the ingredients out and ready to use.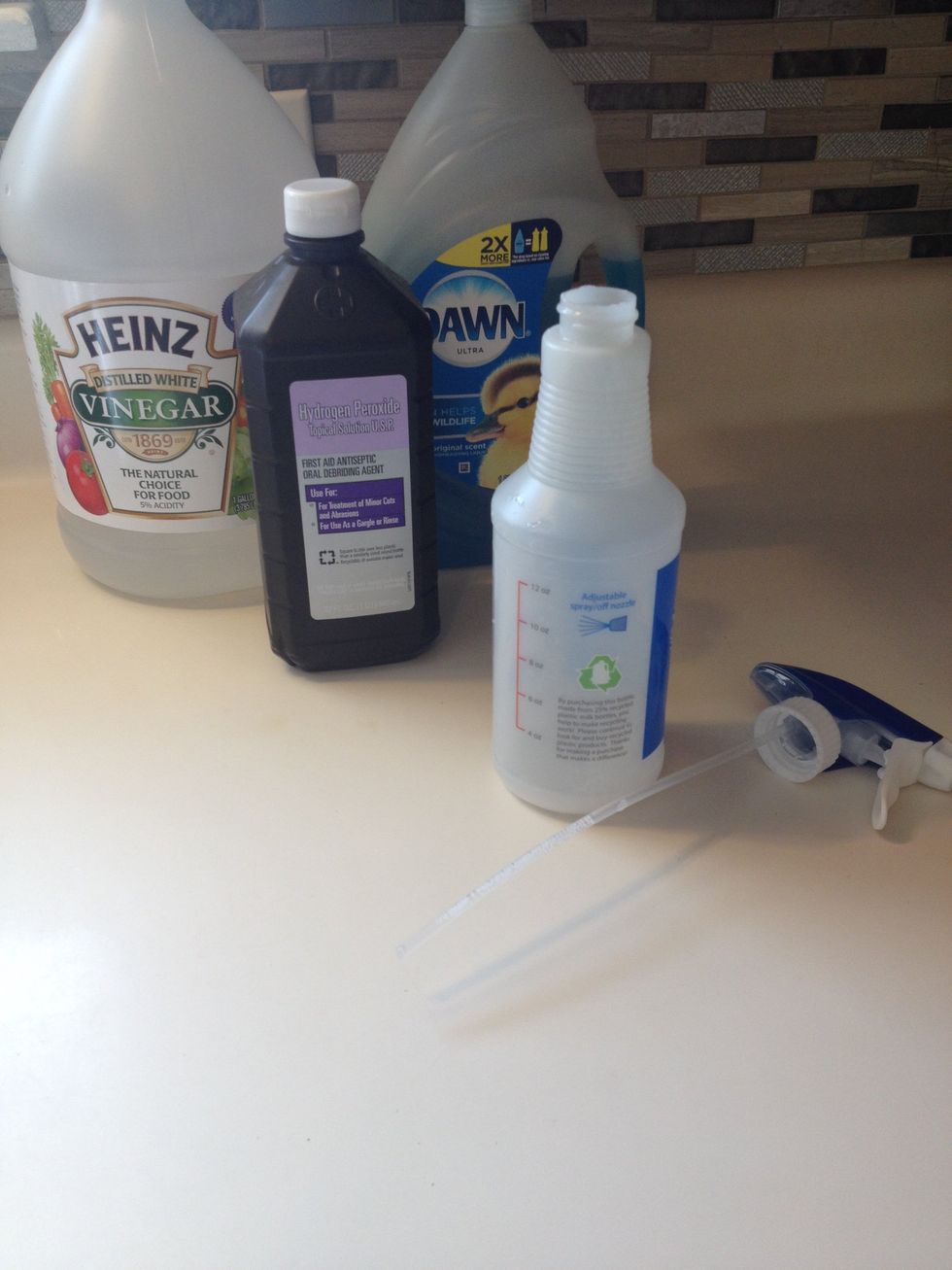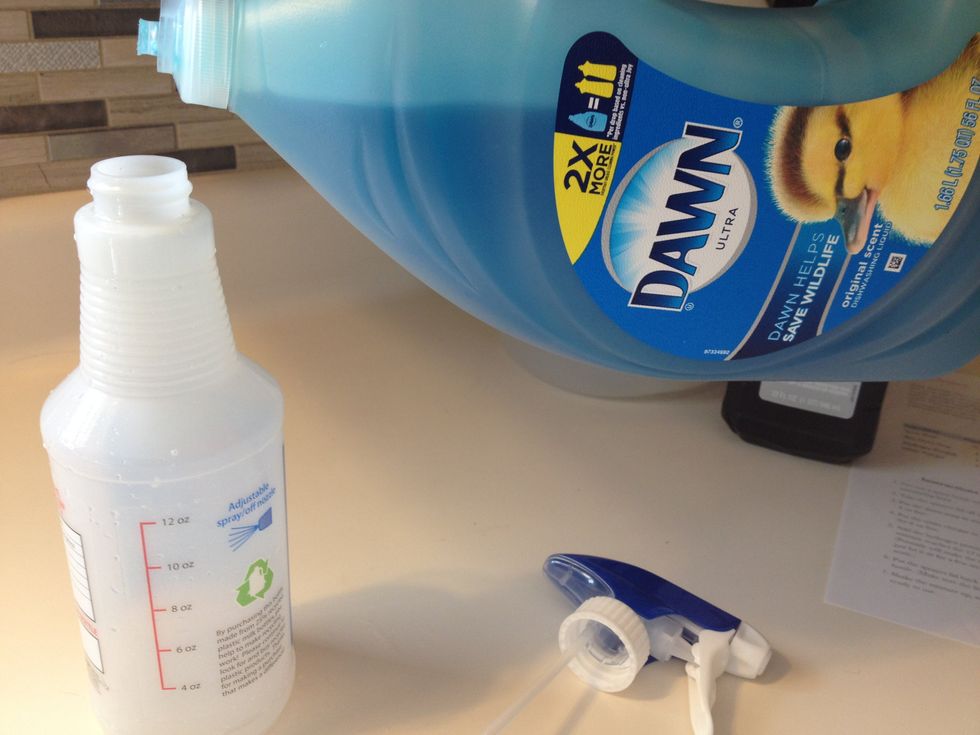 Add Blue Dawn dish soap to the spray bottle. Fill to the 4 ounce line.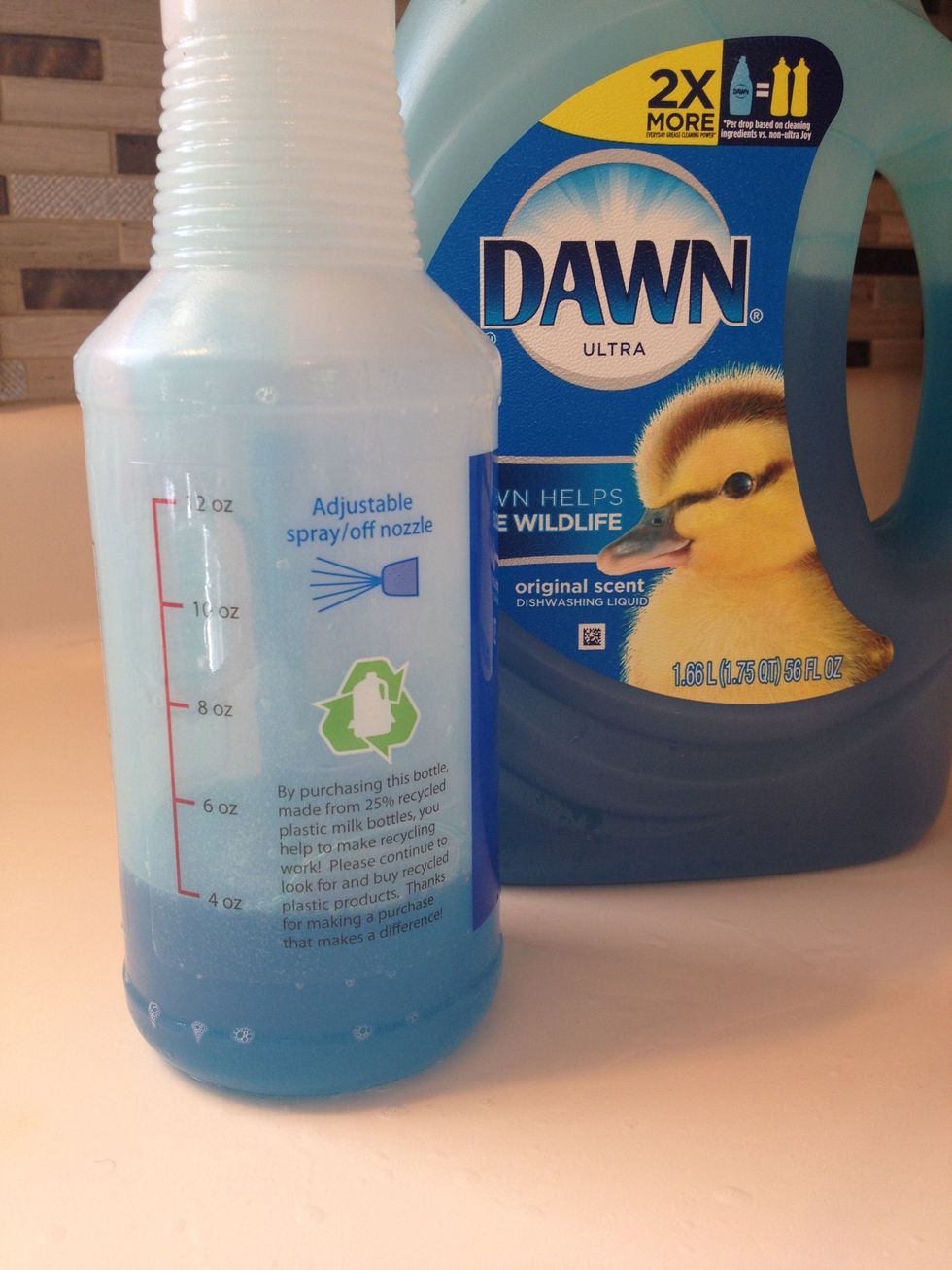 This is what it should look like after adding the Dawn Dish soap to the spray bottle.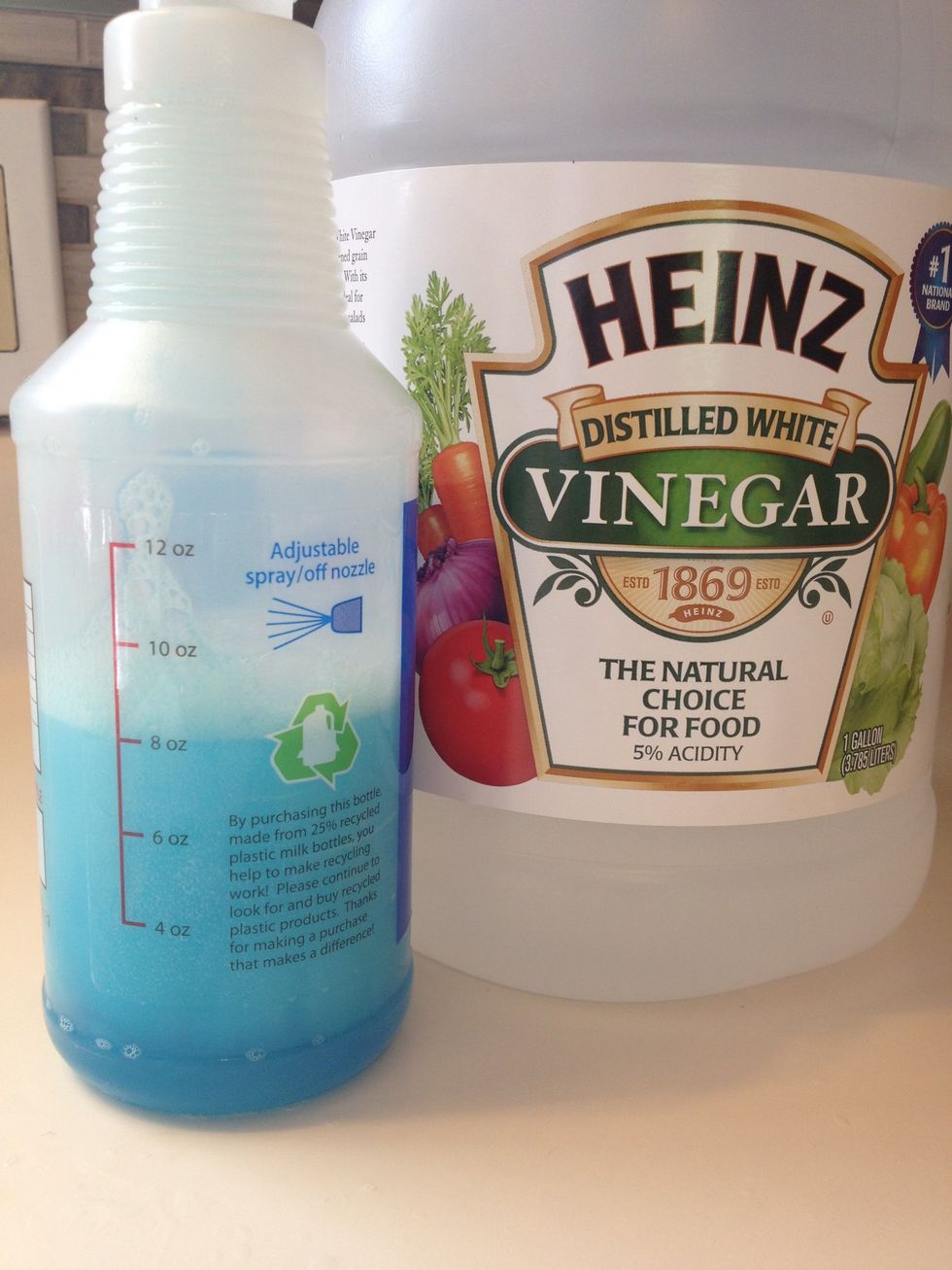 Add white vinegar until mixture reaches the 8 ounce line on the spray bottle.
Add the Hydrogen Peroxide to the bottle until mixture reaches the 12 ounce line.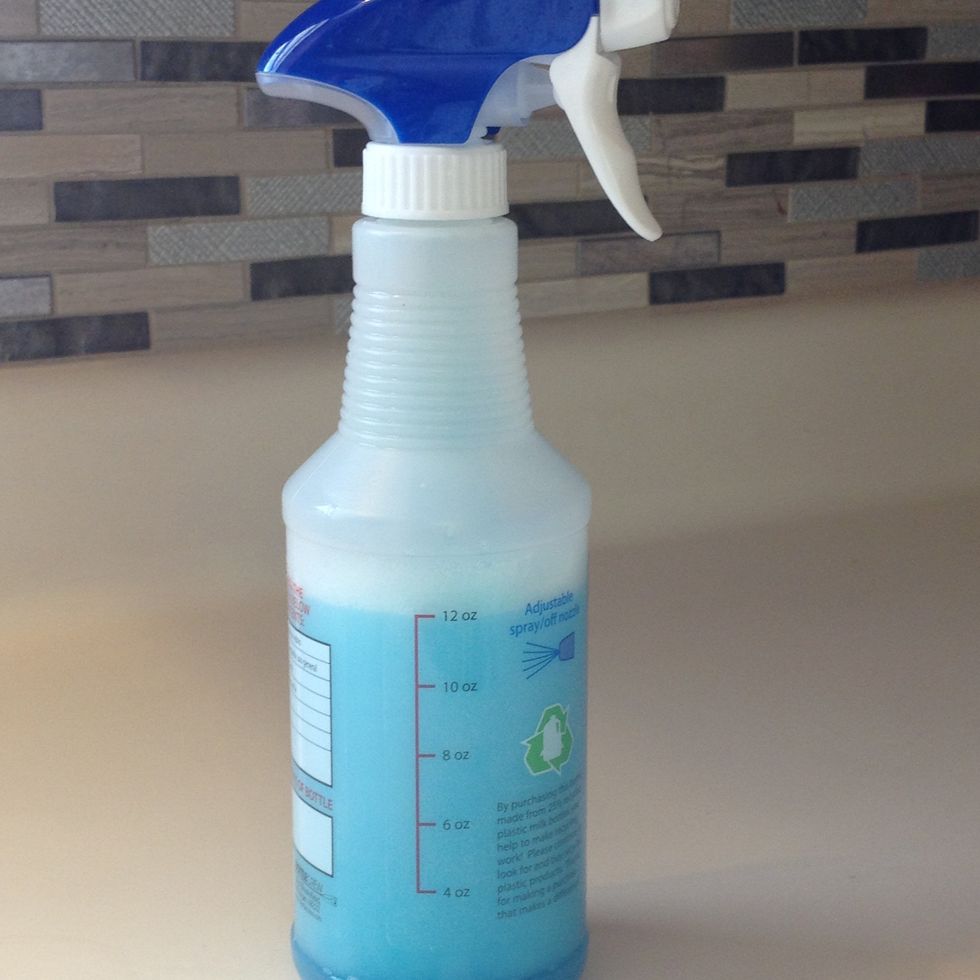 After adding the peroxide the mixture may fizz a little bit. Let it sit for a few seconds to let the fizzing settle and then put the sprayer lid back on the bottle.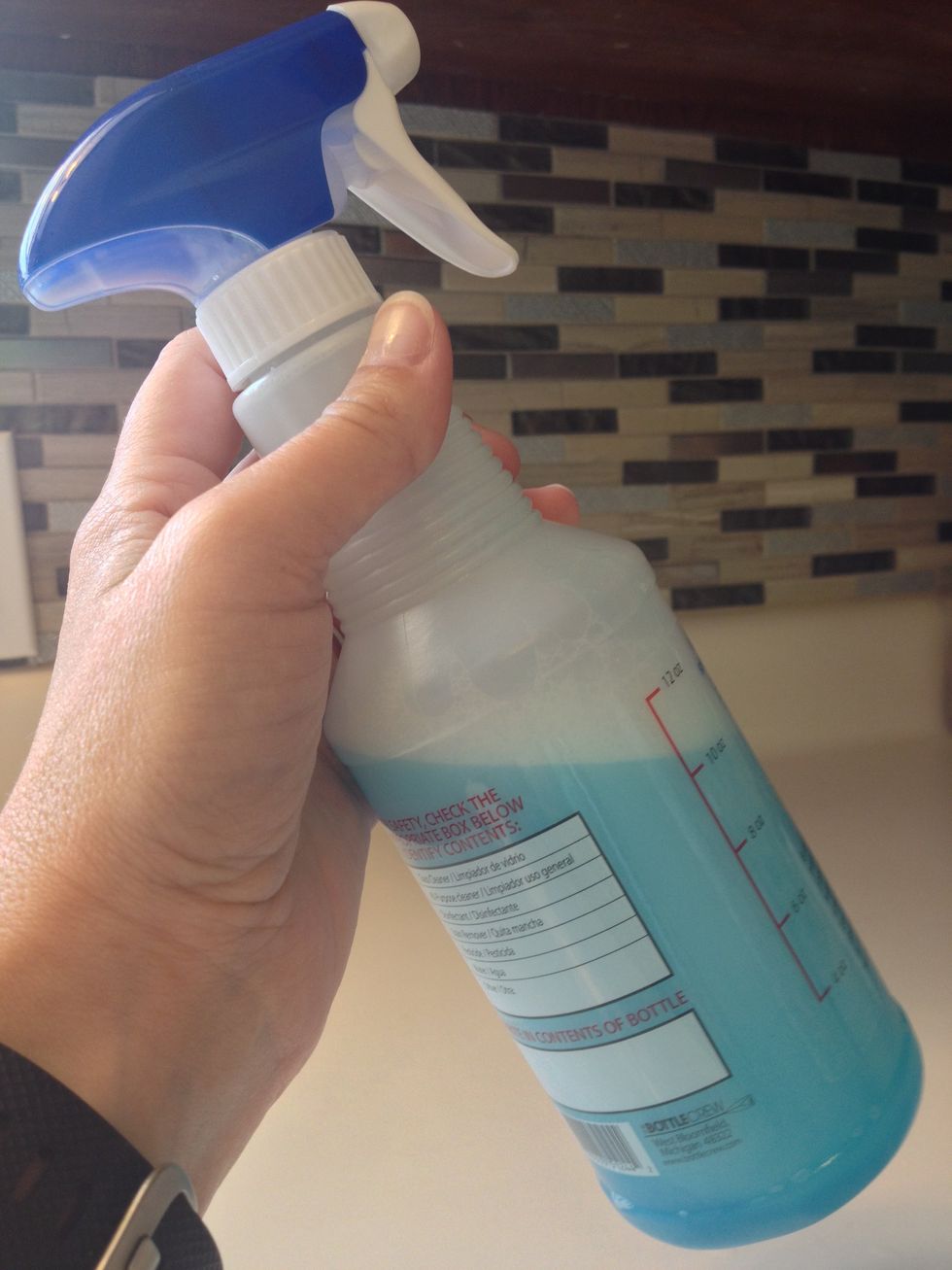 Shake up the mixture to blend all of the ingredients.
After shaking, the mixture will turn a light blue color and appear to fill the bottle. It is now ready to use.
12.0oz Spray Bottle
4.0oz Blue Dawn Soap
4.0oz Hydrogen Peroxide
4.0oz White Vinegar