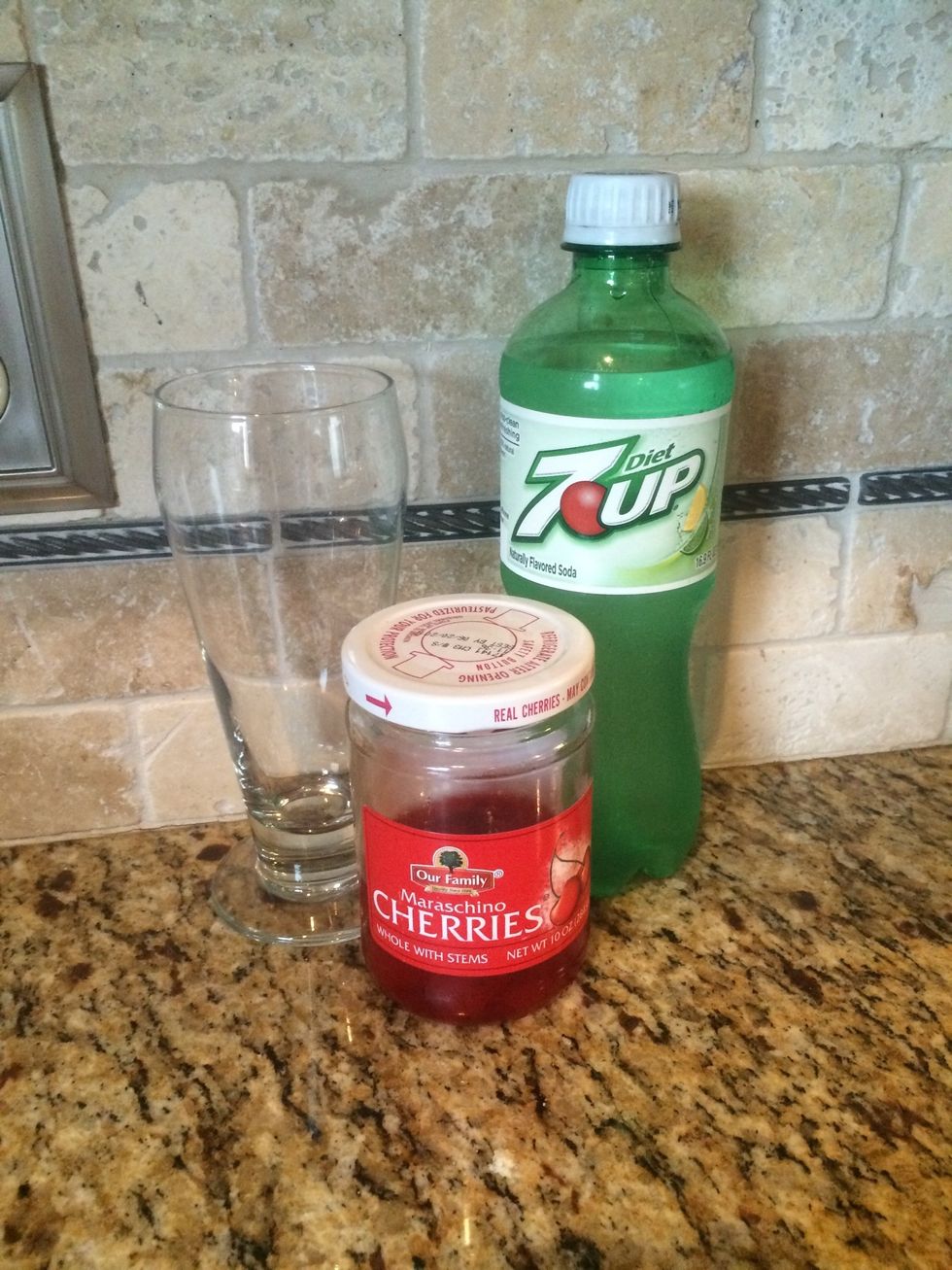 Gather your supplies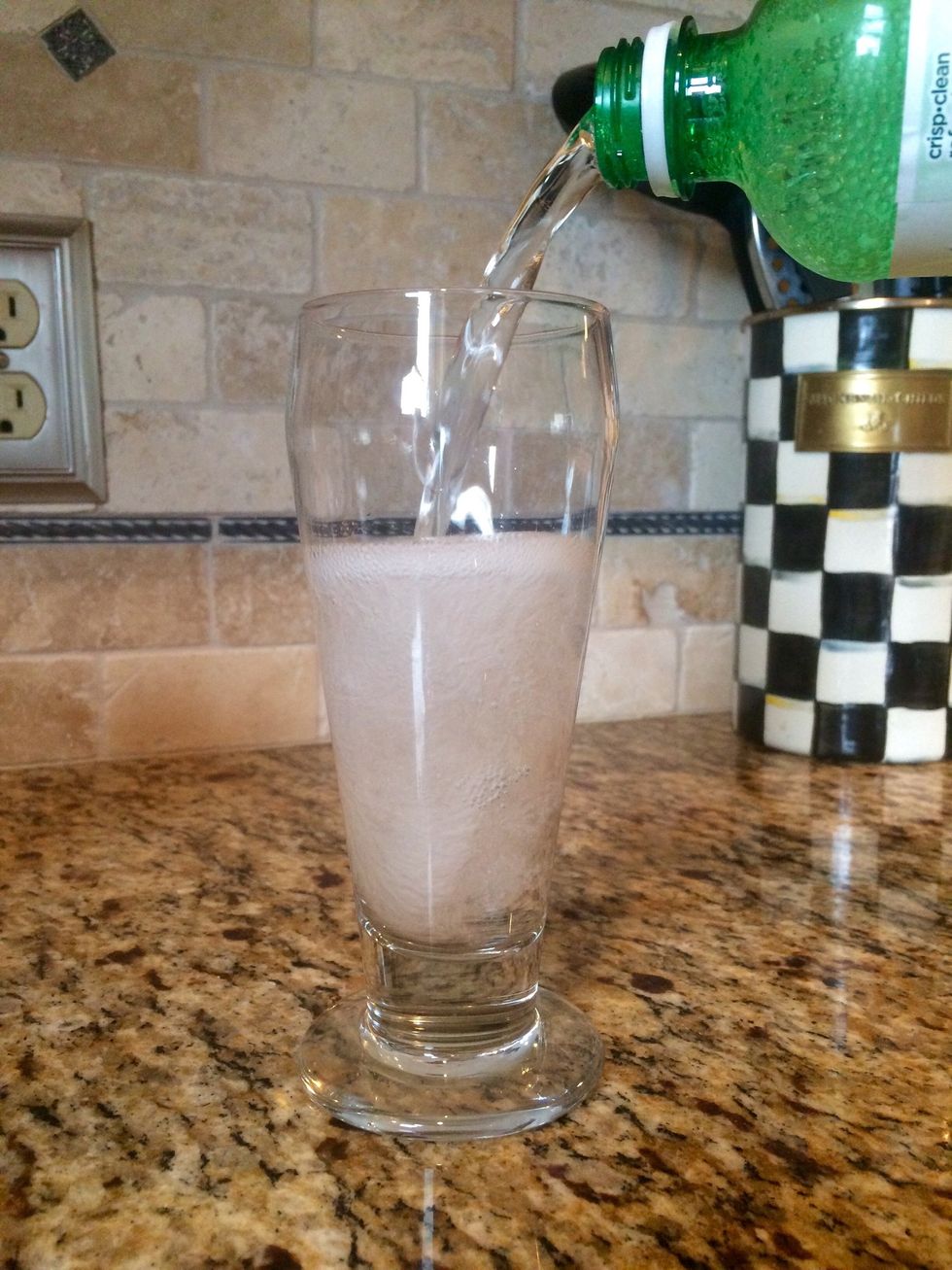 Poor desired amount of 7-Up into glass.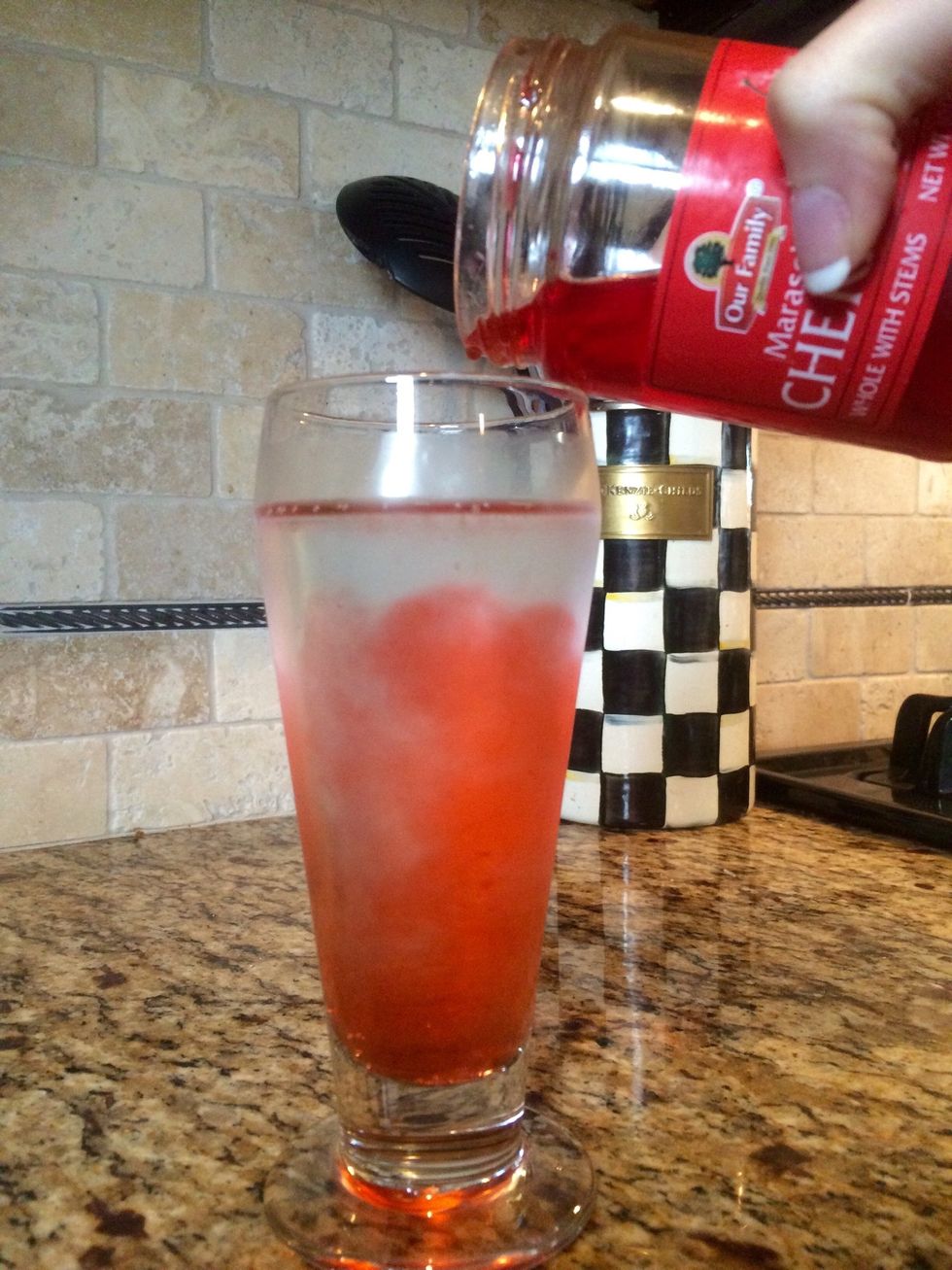 Pour some cherry juice into the 7-Up. Not too little or you won't taste it. It will look like you poured too much, don't worry even a little would turn it completely red.
Use a knife or a toothpick to get the cherries out of the cherry jar.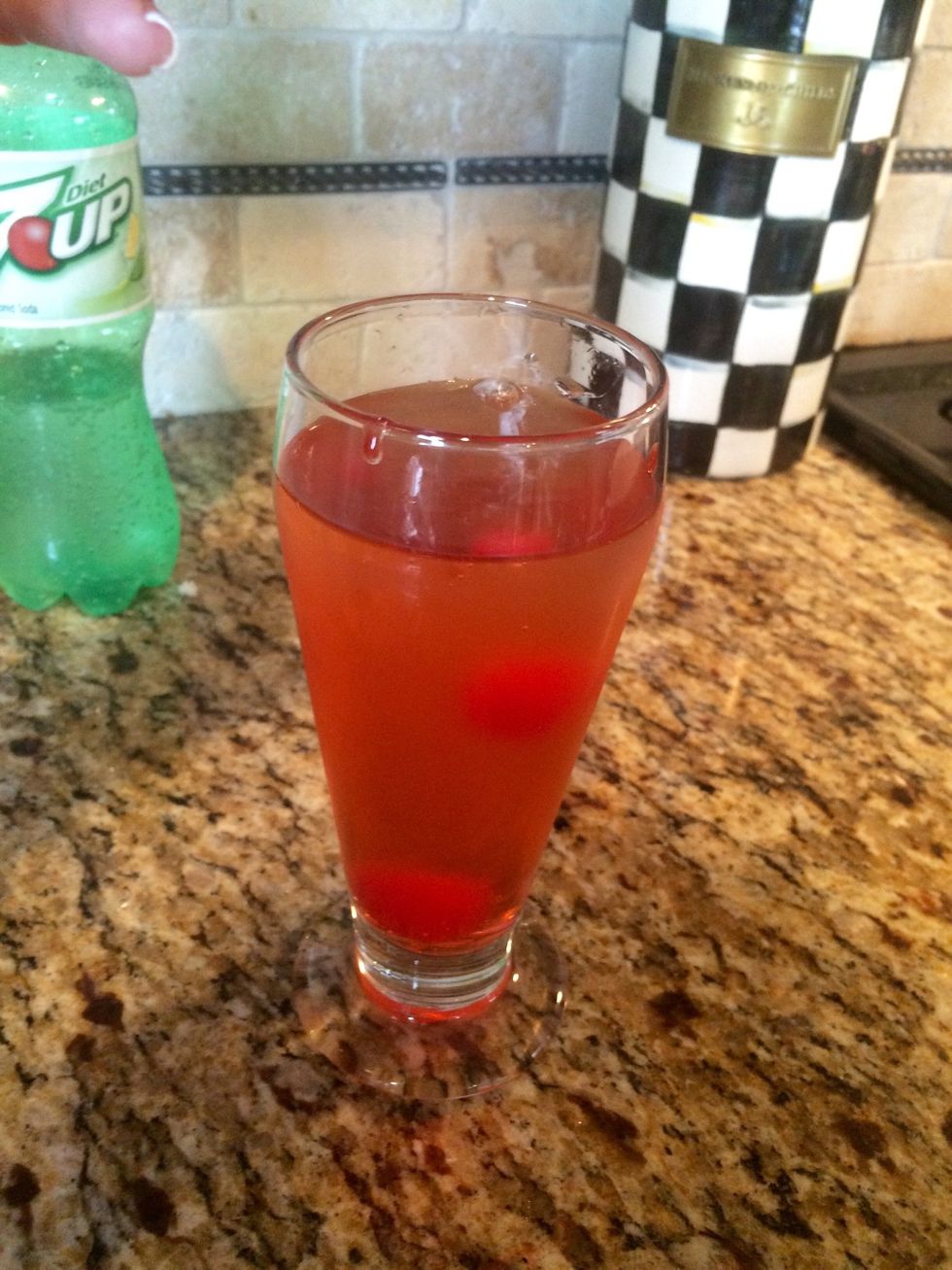 Then put them into the glass without a stem.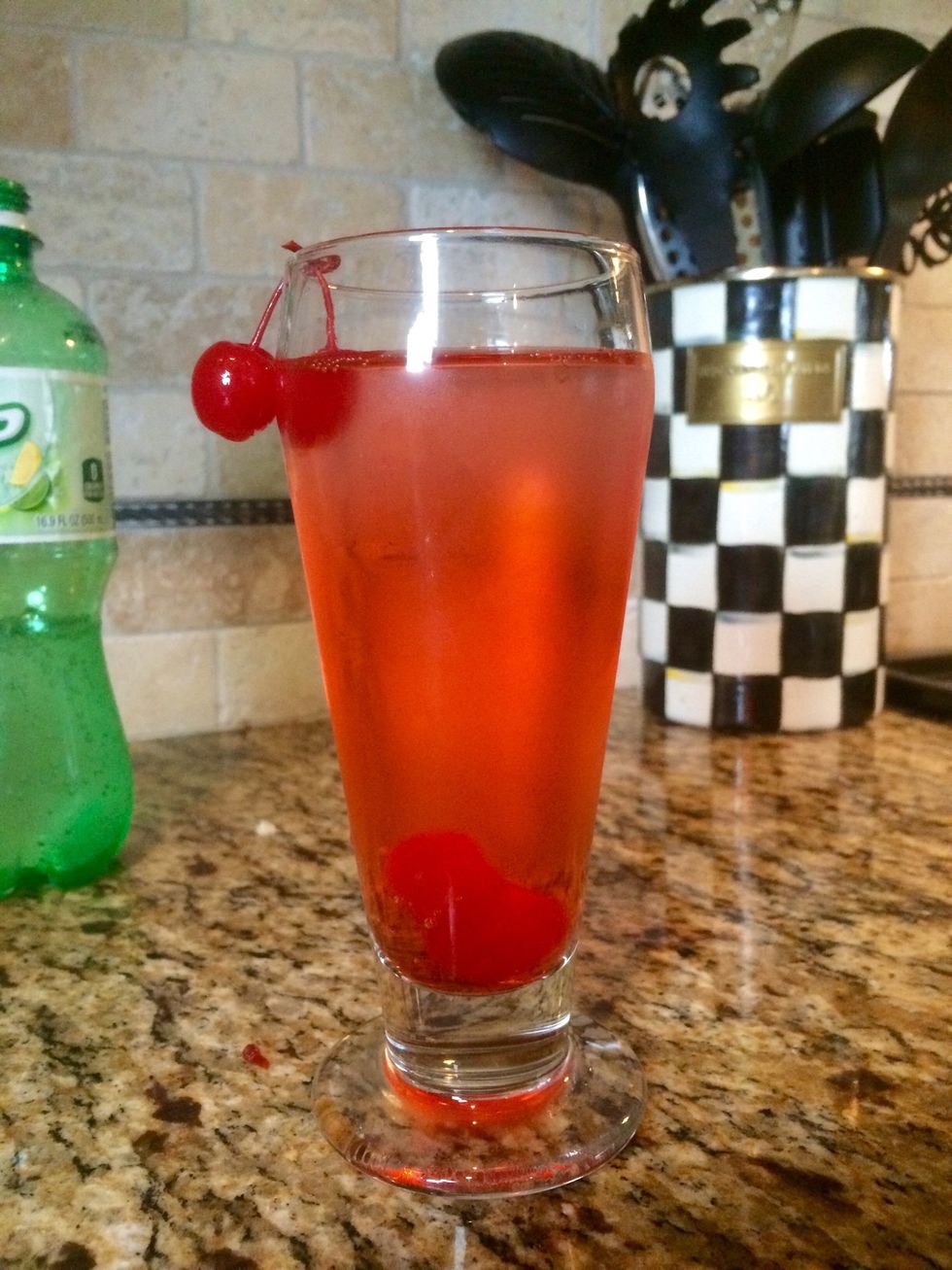 You can tie the cherry stems together and put them on the side of the glass but this is mainly for presentation, so it is optional. Enjoy
maraschino cherries
7 up
glass cup