Start with making the pizza dough from scratch. You will need to gather the flour, yeast, sugar, salt, warm water and regular olive oil first.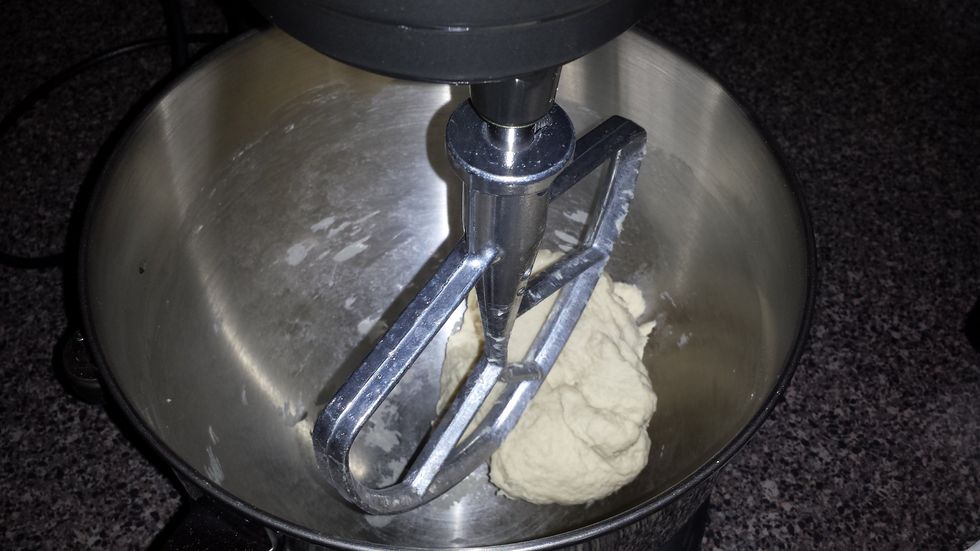 Combine all of the ingredients into a mixing bowl and mix on a medium speed for 2 to 3 minutes or until the dough looks like this.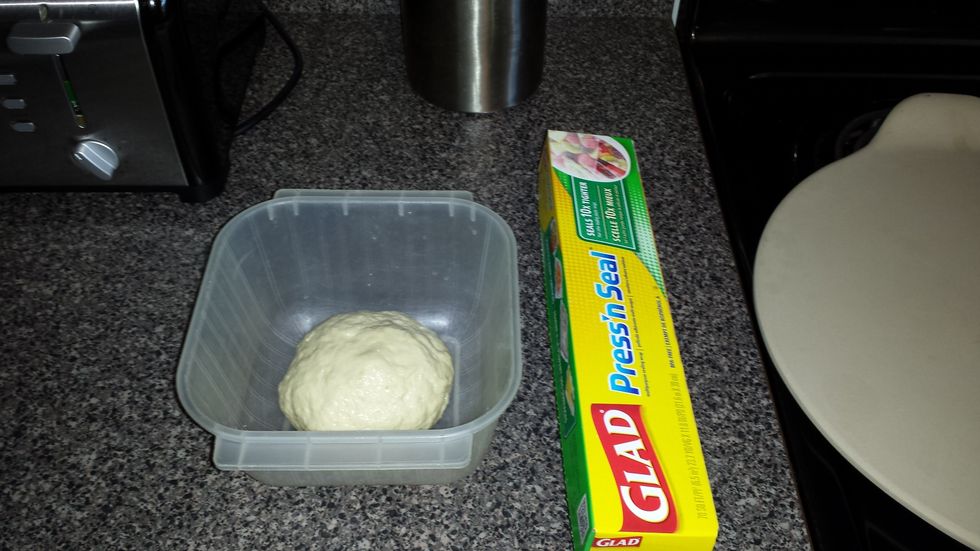 Remove the dough from the mixing bowl and shape it into a ball. Coat the ball with a light coating of olive oil, then place it into a plastic bowl.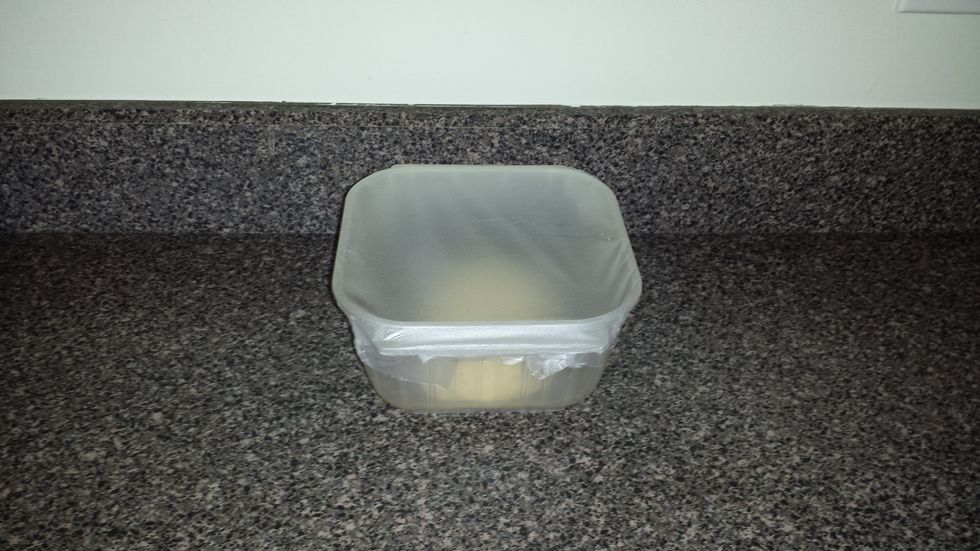 Cover the bowl with plastic wrap, then set it aside. Let the dough rest for one hour. During that time the pizza dough will rise and double in size.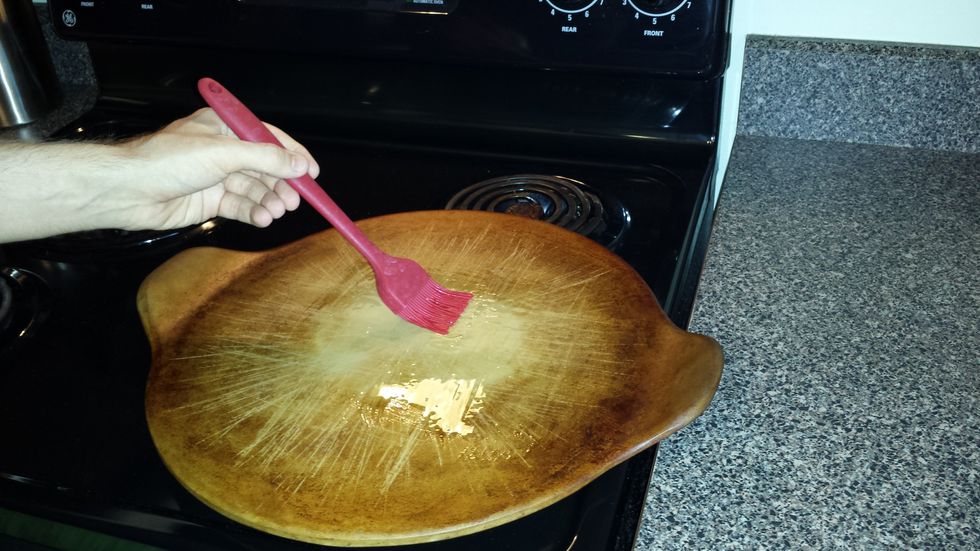 When the dough is ready, preheat the oven to 420 degrees F, then prep the pizza stone. Brush the stone with a light coating of olive oil. This will help brown the bottom of the pizza.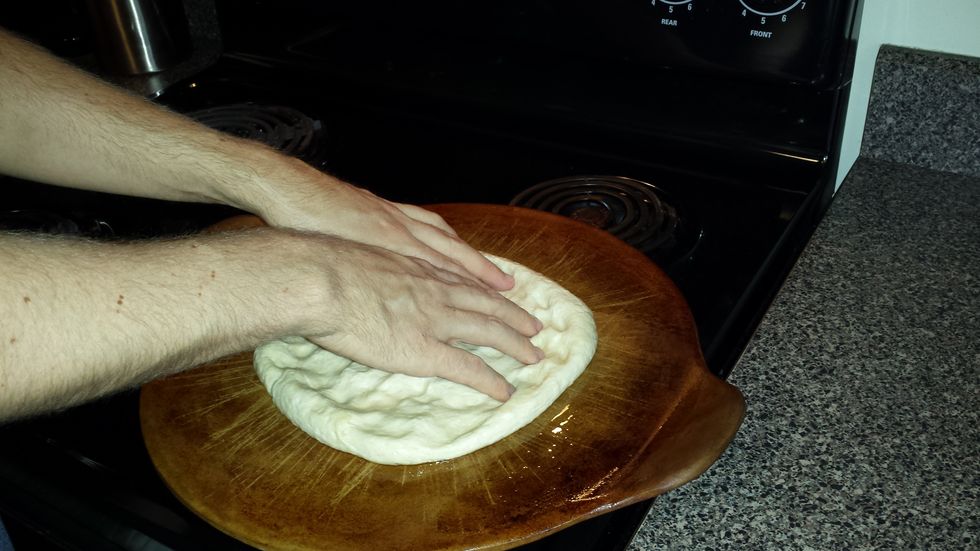 Place the dough onto the center of the stone. Use the tips of your fingers, lightly press the dough outwards towards the edge of the pizza stone.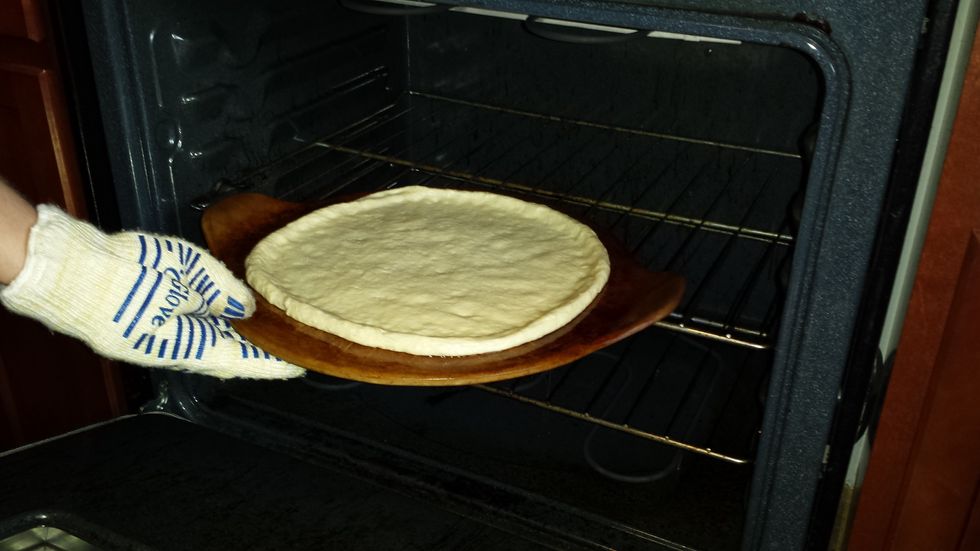 Place the pizza stone into the oven that has been preheated to 420 degrees F. Cook the pizza dough by itself for 15 minutes.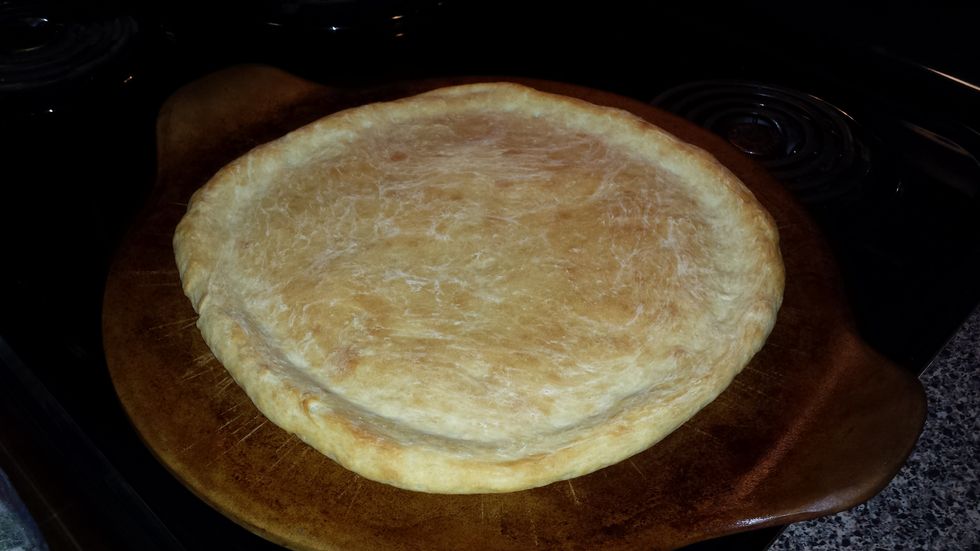 After 15 minutes of cooking, remove the dough from the oven, then turn the oven off. The dough should have a light golden brown color to it and look like this.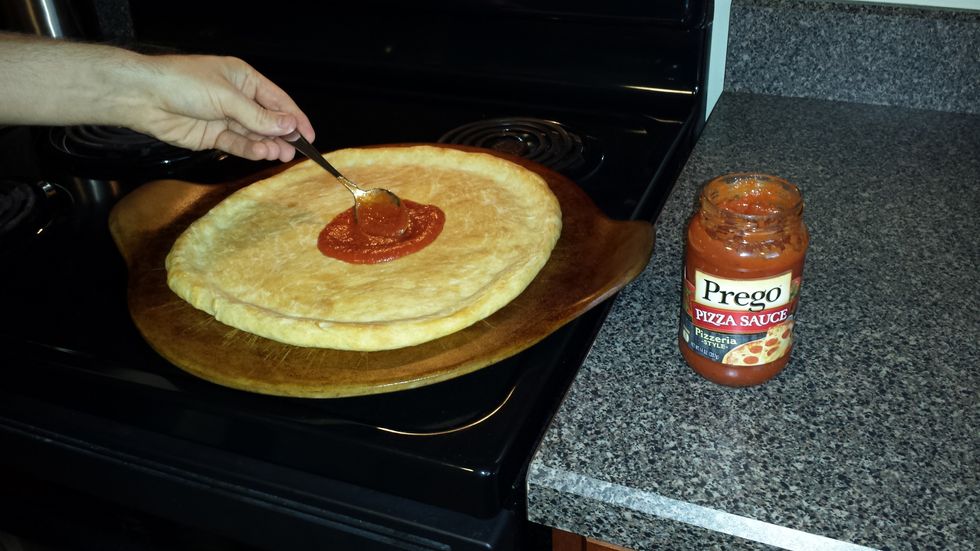 It's time to start topping the pizza. Start with using half the jar of sauce. Spoon the sauce onto the center of the dough, moving out towards the edge. Try to spread it as evenly as possible.
Continue topping the pizza. Cover the sauce with a blend of Italian shredded cheese. Next add the pepperoni slices, followed by thin slices of red onion and green bell pepper.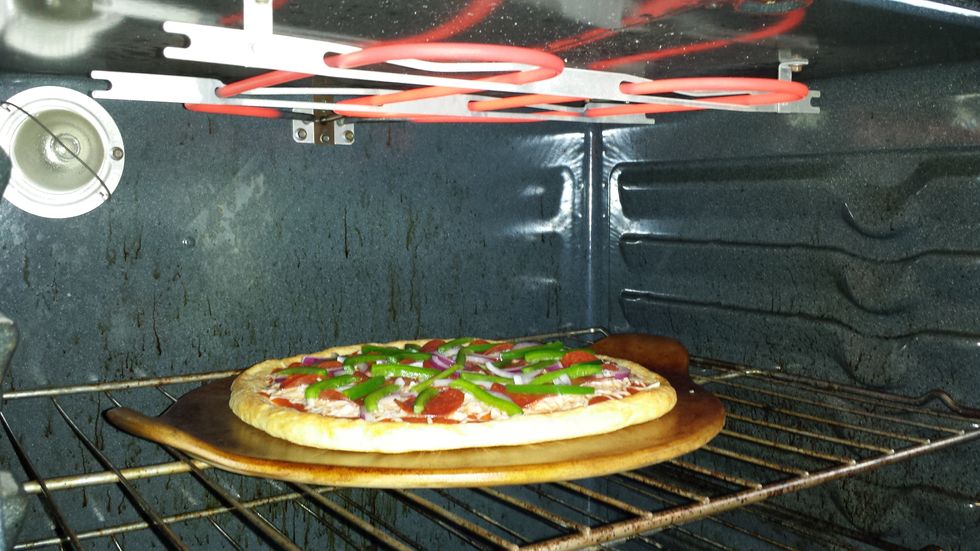 Turn on the broiler in your oven and set it on the low setting if you can. Preheat the oven for 5 minutes. Place the pizza back into the oven and cook for another 5 minutes.
Cut the pizza into 8 slices and serve. Follow my simple steps and you will be enjoying thin, crispy, and easy to make pizza in no time.
1.0 Pizza Stone
1/2c Bread Flour
3/4tsp Rapid Rise Yeast
3/4tsp Sugar
1/4tsp Salt
1.0Tbsp Olive Oil
2/3c Warm Water
1.0 Green Bell Pepper
1.0 Red Onion
8.0oz Italian Shredded Cheese
14.0oz Jar of Pizza Sauce
5.0oz Sliced Pepperoni