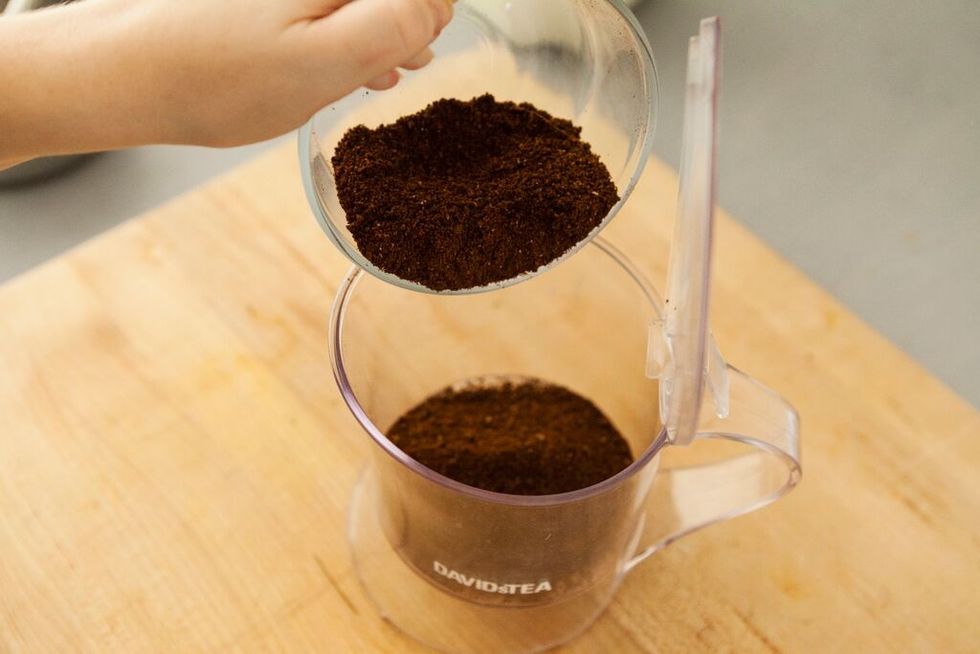 Add 1 cup of ground coffee to a large french press.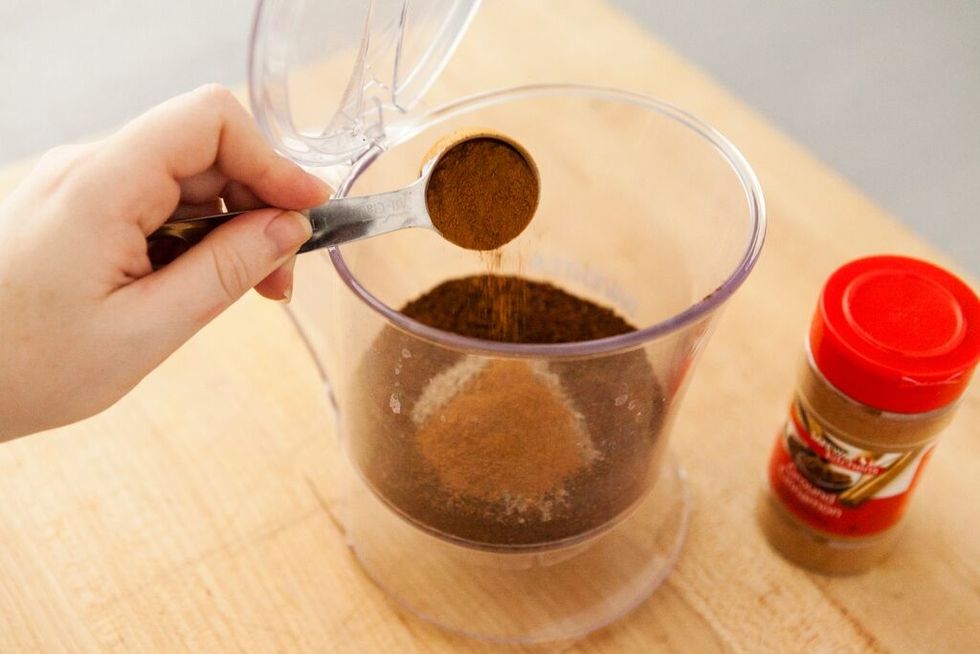 Add 1 tablespoon of ground cinnamon.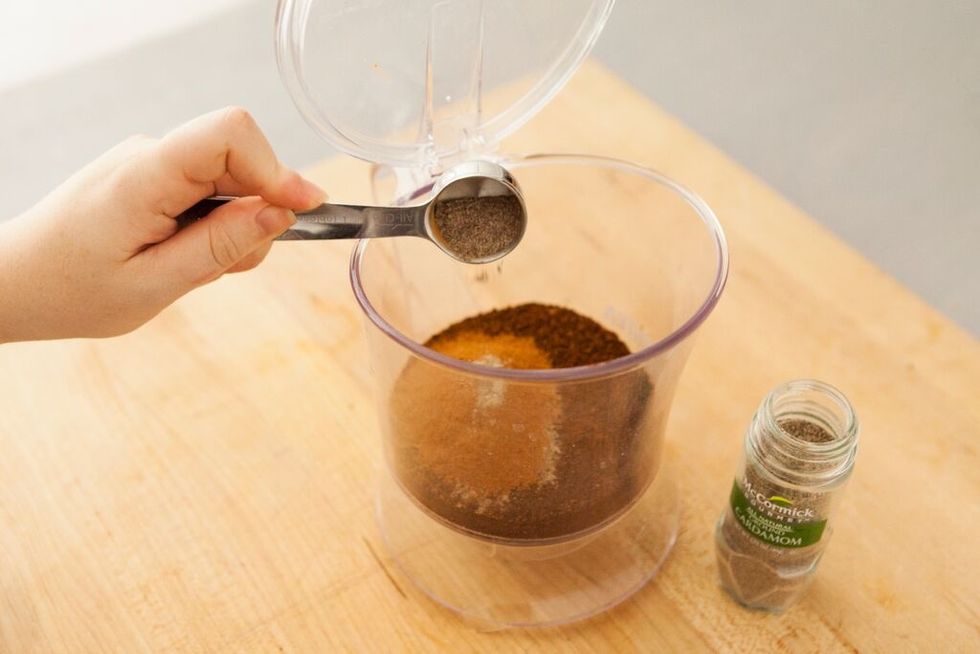 Add 1 tablespoon of ground cardamom.
Add 1 1/2 teaspoons ground ginger.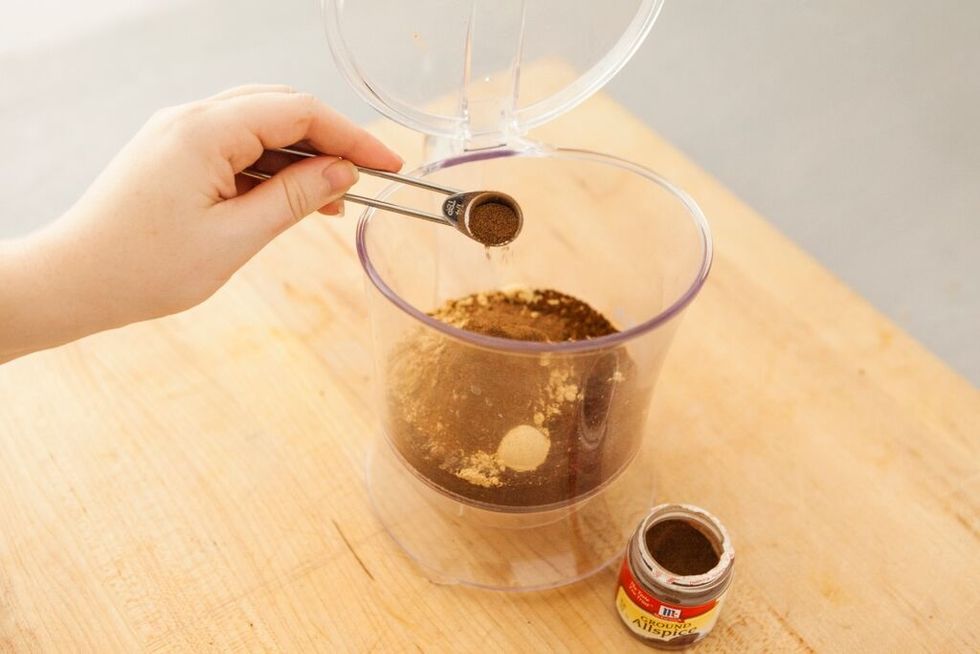 Add 1 teaspoon ground allspice.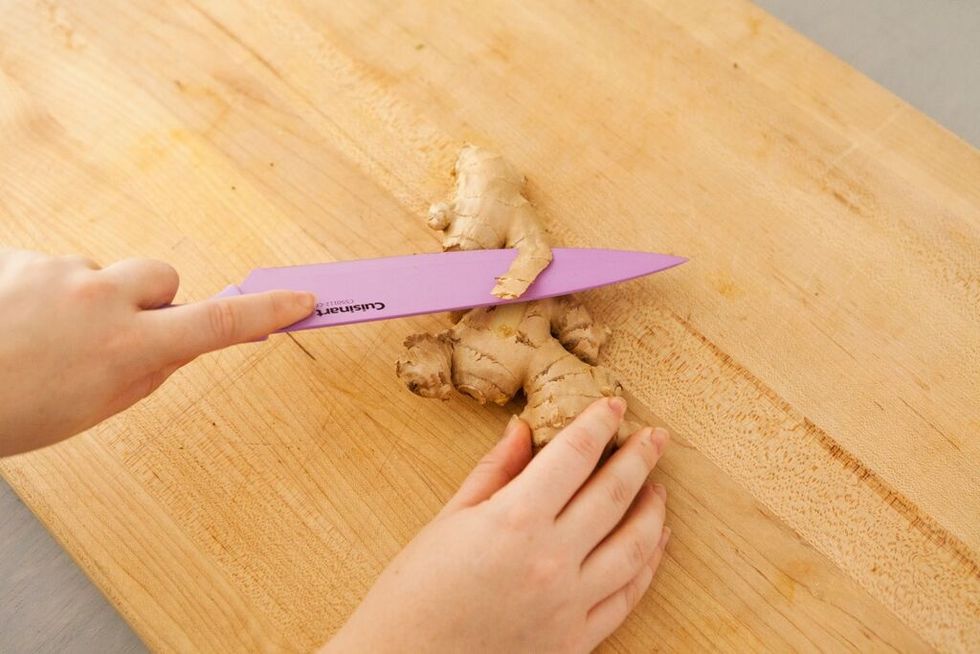 Peel your fresh ginger.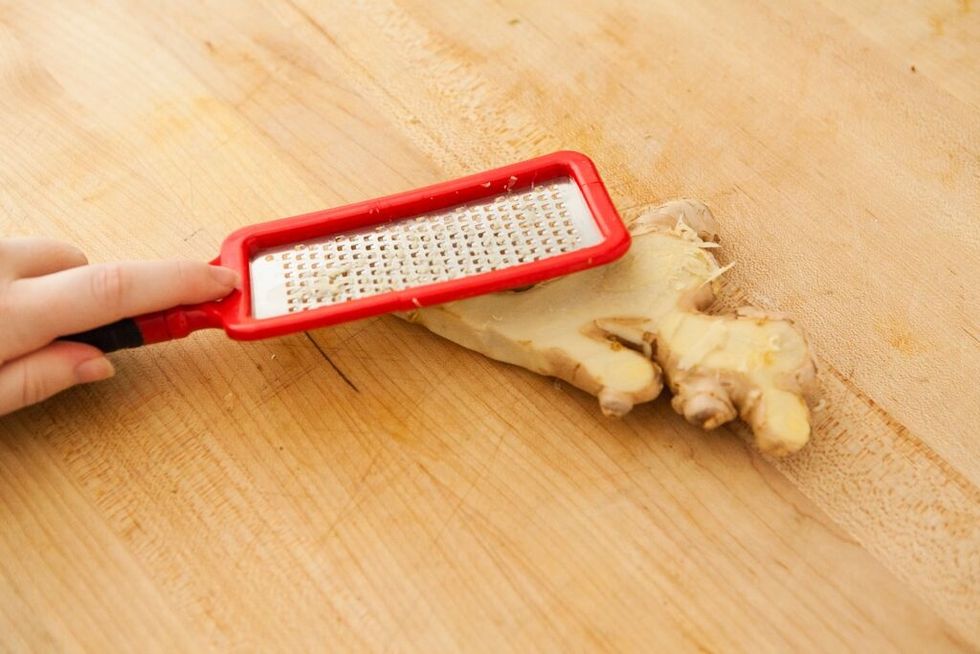 Using a fine cheese grater or zester and grate your freshly peeled ginger. Enough for 1/2 a teaspoon. Add to french press.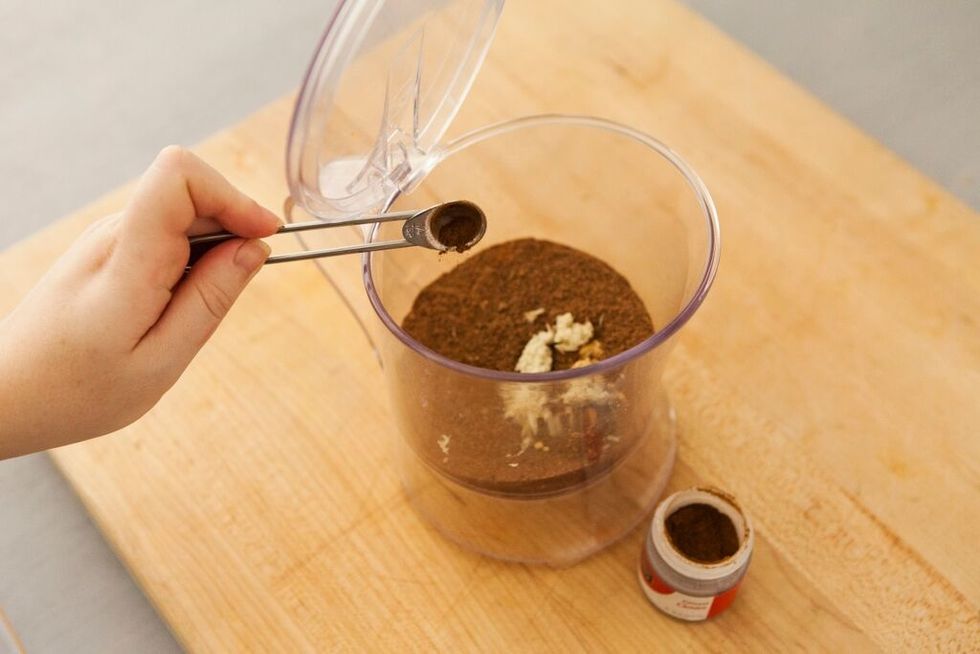 Add 1/4 teaspoon of pepper and 1/8 teaspoon of ground cloves.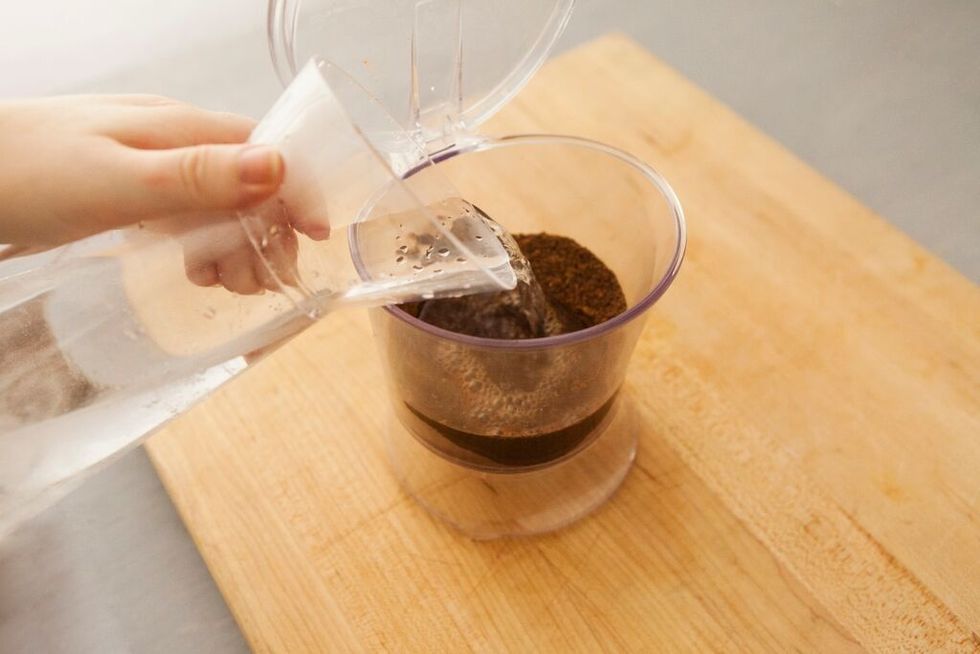 Add your 4 cups of boiling water to mixture. Place the lid on and let it brew for 4 minutes. Set aside.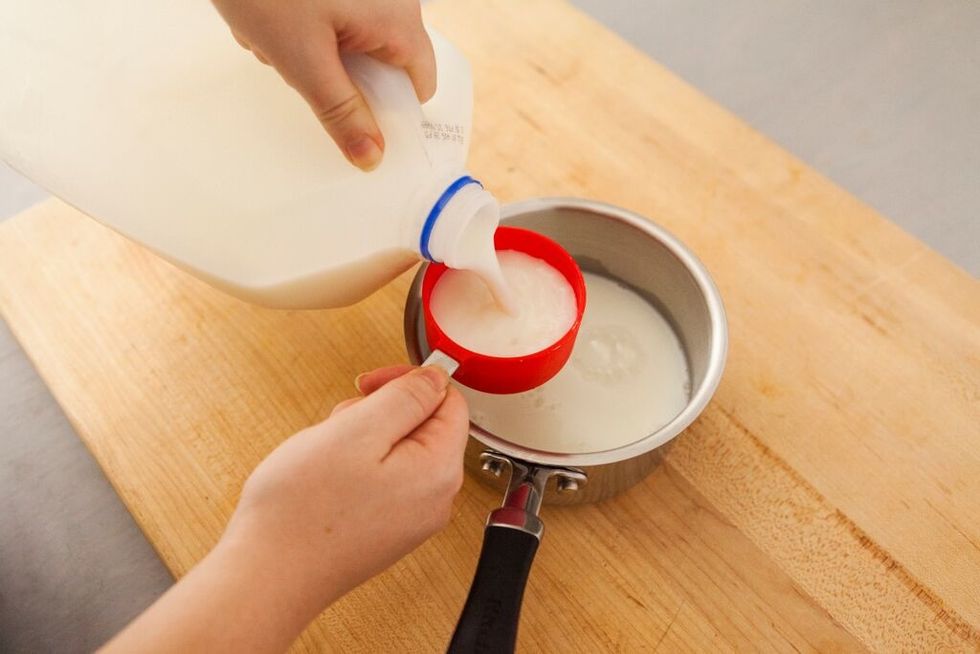 Add 1 1/2 cups of nonfat milk to a medium saucepan.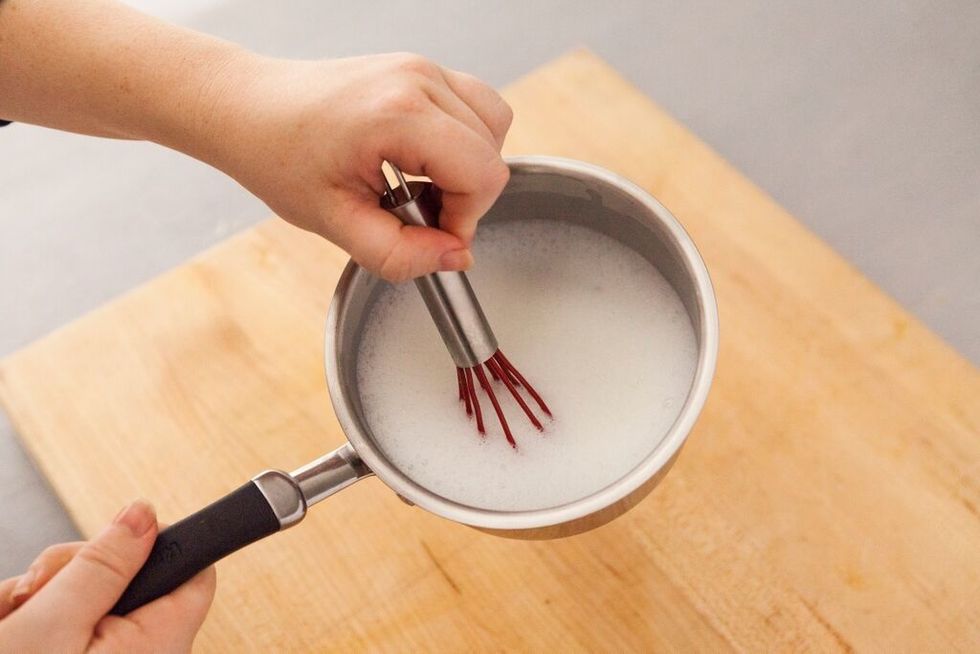 Whisk nonfat milk in a medium saucepan over medium-high heat until it is very thick and foamy. It takes about 5-6 minutes.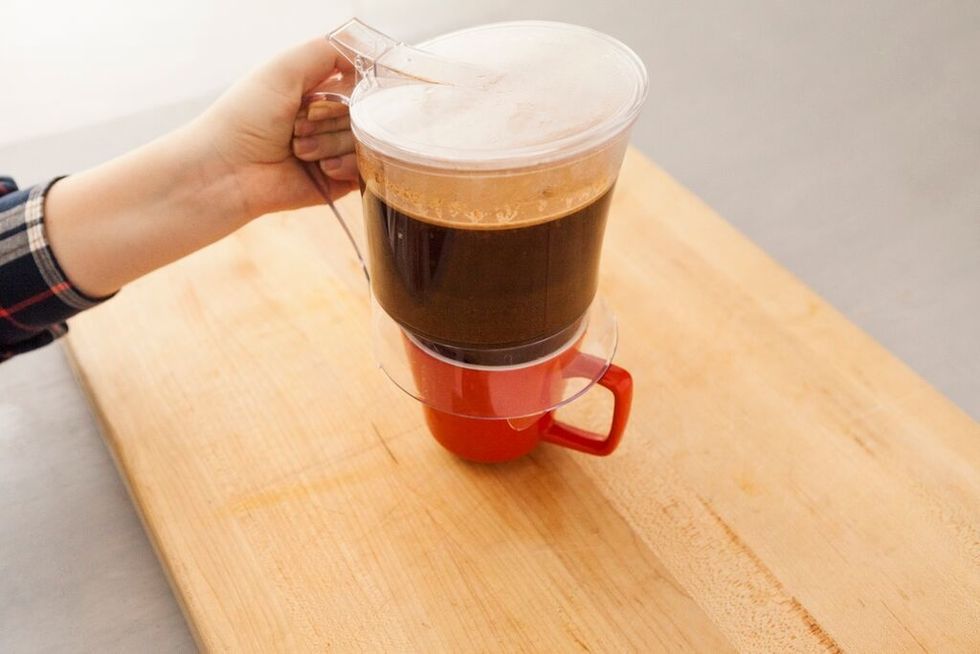 After 4 minutes, press down the plunger of your french press. In this case we used a tea infuser in lieu of a french press.
In a small bowl, add 1 tablespoon of sugar.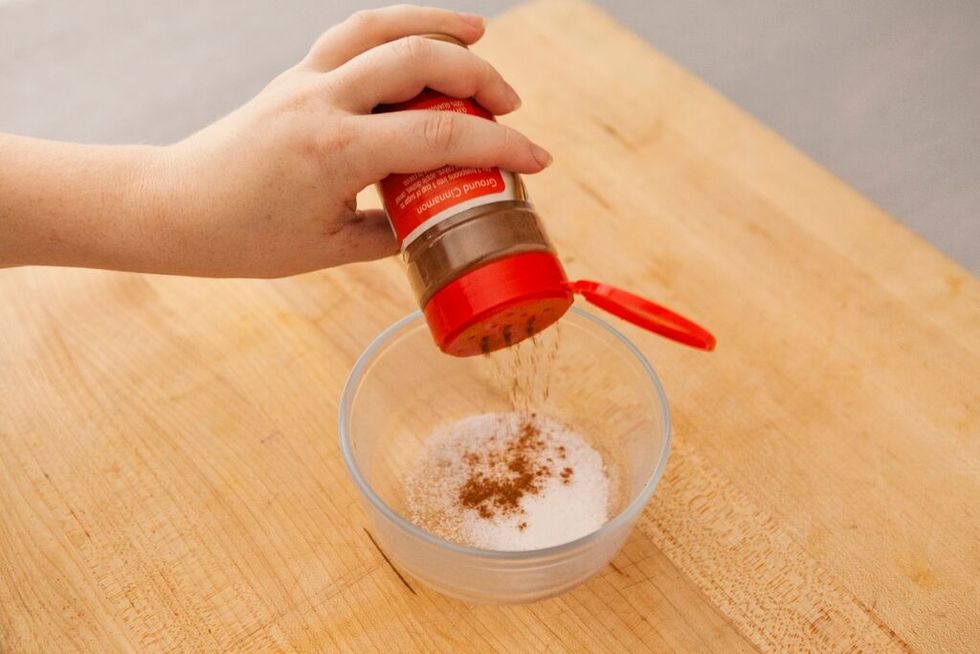 Add 1 teaspoon ground cinnamon.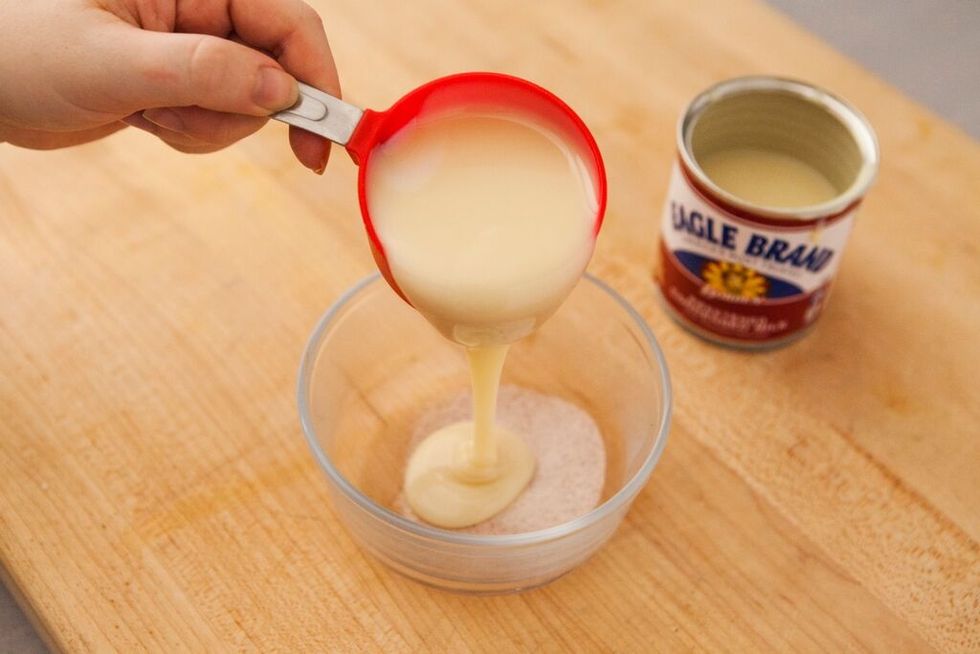 Add 1/2 cup of sweetened condensed milk and mix.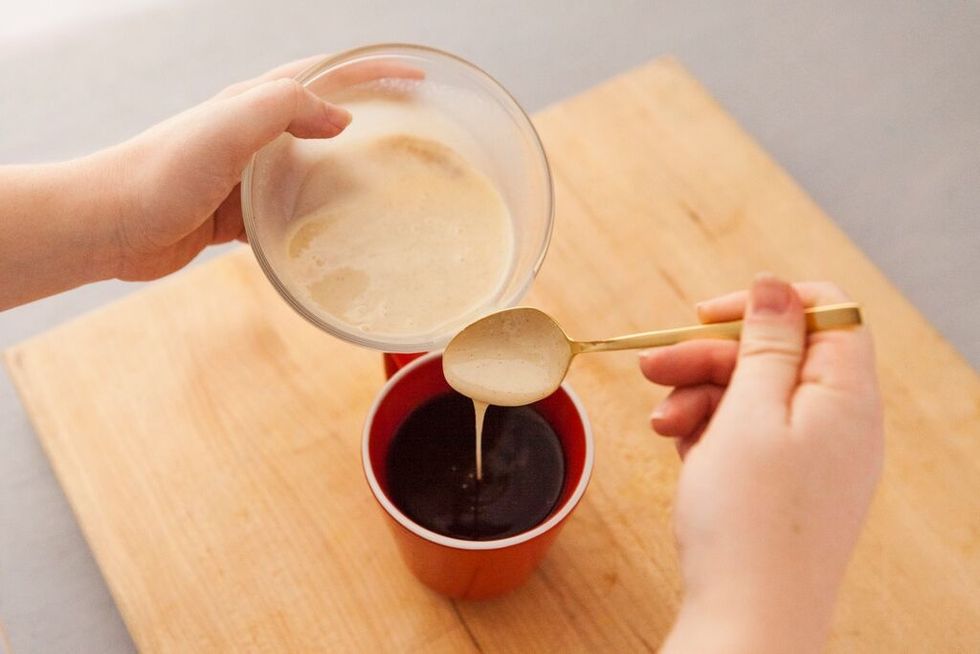 Divide chai between 4 cups. Also divide the condensed milk mixture between 4 cups.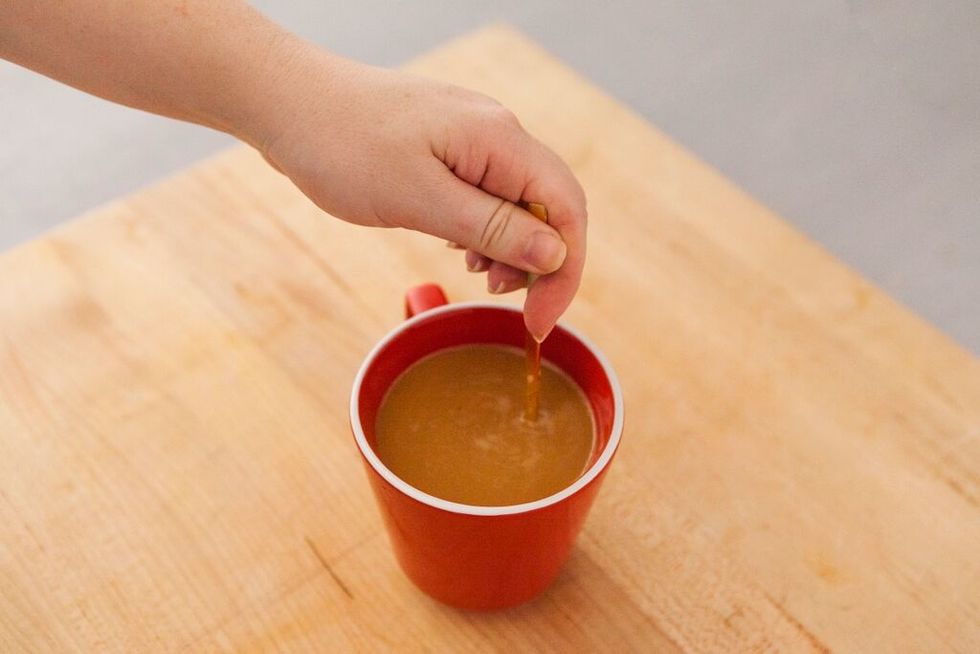 Stir mixture to combine.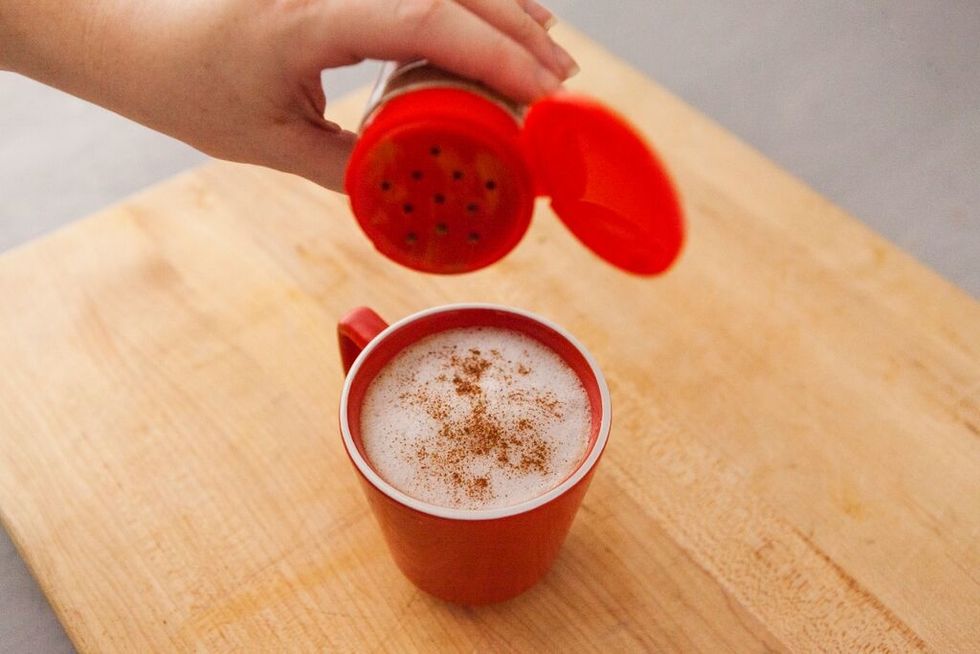 Spoon a large dollop of the whisked nonfat milk on top of each mug. Then, sprinkle with cinnamon.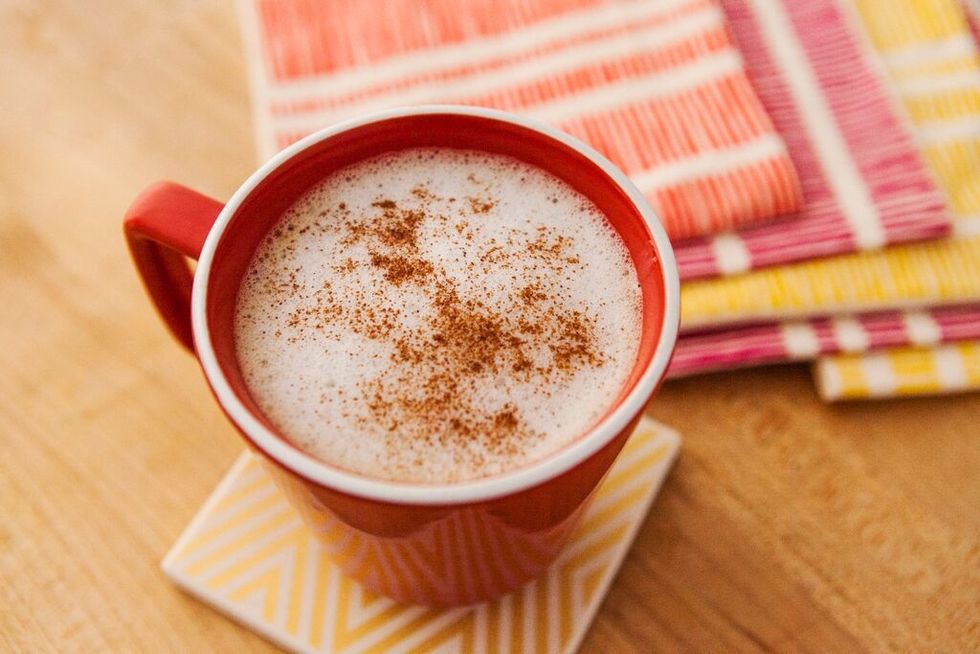 So yummy for Fall! Recipe inspired by: http://www.foodnetwork.com/recipes/giada-de-laurentiis/homemade-chai-latte-recipe.html
1.0c Coarsely Ground Coffee
1.0Tbsp Ground Cardamom
1.0Tbsp Ground Cinnamon
1/2tsp Ground Ginger
1.0tsp Ground Allspice
1/2tsp Finely Grated Fresh Peeled Ginger
1/4tsp Fresh Ground Black Pepper
1/8tsp Ground Cloves
1.0pch Kosher Salt
4.0c Hot (not boiling) water
1/2c Nonfat Milk
1.0Tbsp Sugar
1.0tsp Ground Cinnamon
1/2c Sweetened Condensed Milk
B+C
We are the team behind B+C Guides. Feel free to message us if you have any questions or see something that could be improved!