64 oz tomato juice, 3 Tbsp dijon mustard, 3 Tbsp worchestershire sauce, 2 Tbsp horseradish, 2 Tbsp Tobasco, 2.5 oz lemon juice, 1.5 oz lime juice, 2 Tbsp olive brine, (continued)...
1 tsp celery seed, 2 tsp ground black pepper, 2 tsp sea salt (kosher)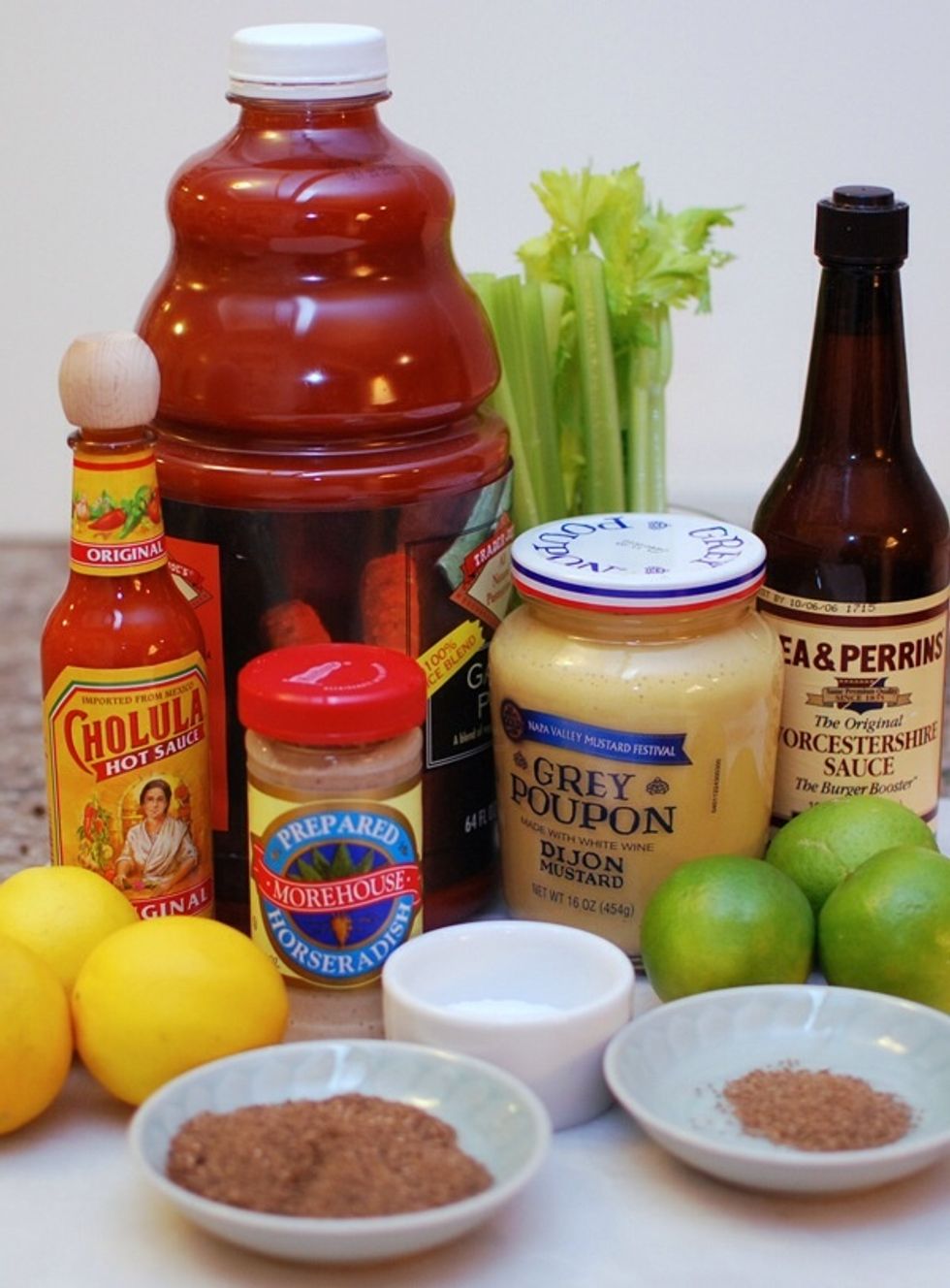 These ingredients are essential to making the best homemade Bloody Mary mix ever!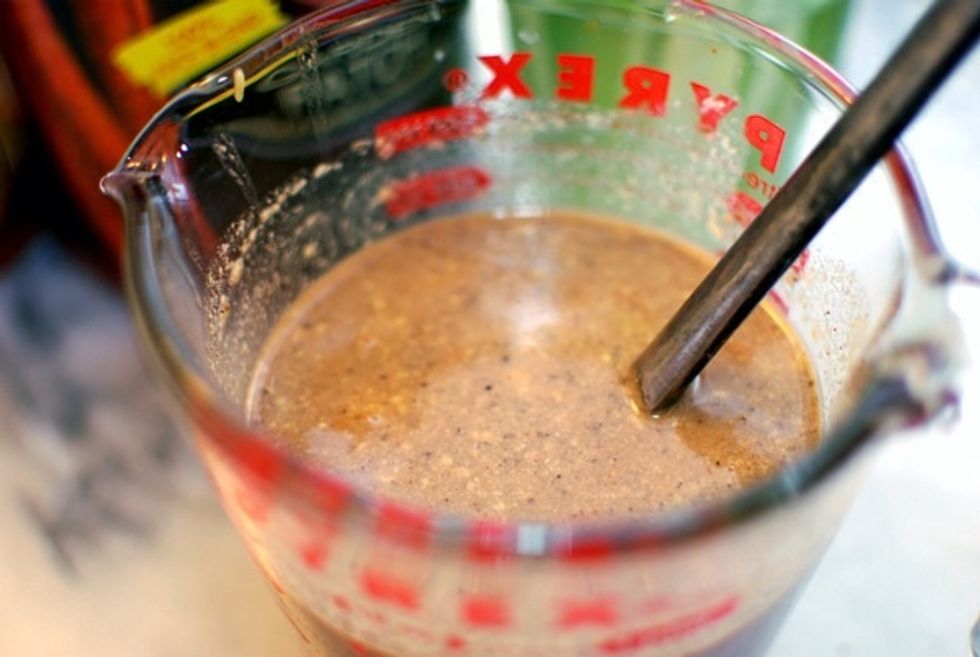 Mix all of the ingredients together except the tomato juice. It should yield about 1.25 cups of mix. Add as much or as little to the tomato juice as you prefer. Add your Vodka. I use Absolut Peppar.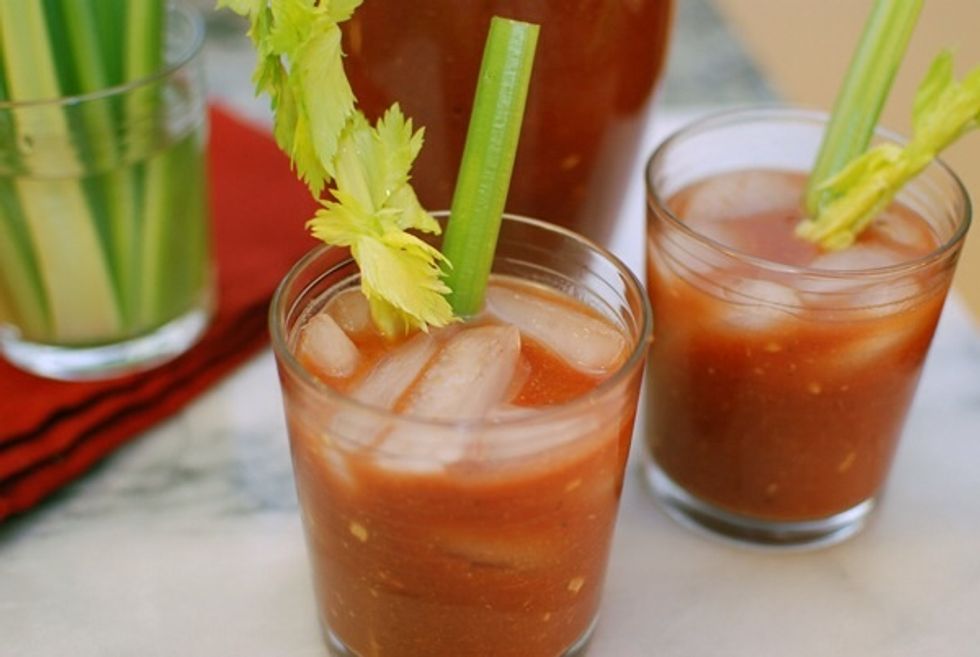 Most Bloody Mary mixes use canned tomato juice, and that's fine, but I prefer a tomato vegetable juice like V-8 or the one from Trader Joe's which is what I usually use now. It has more flavor!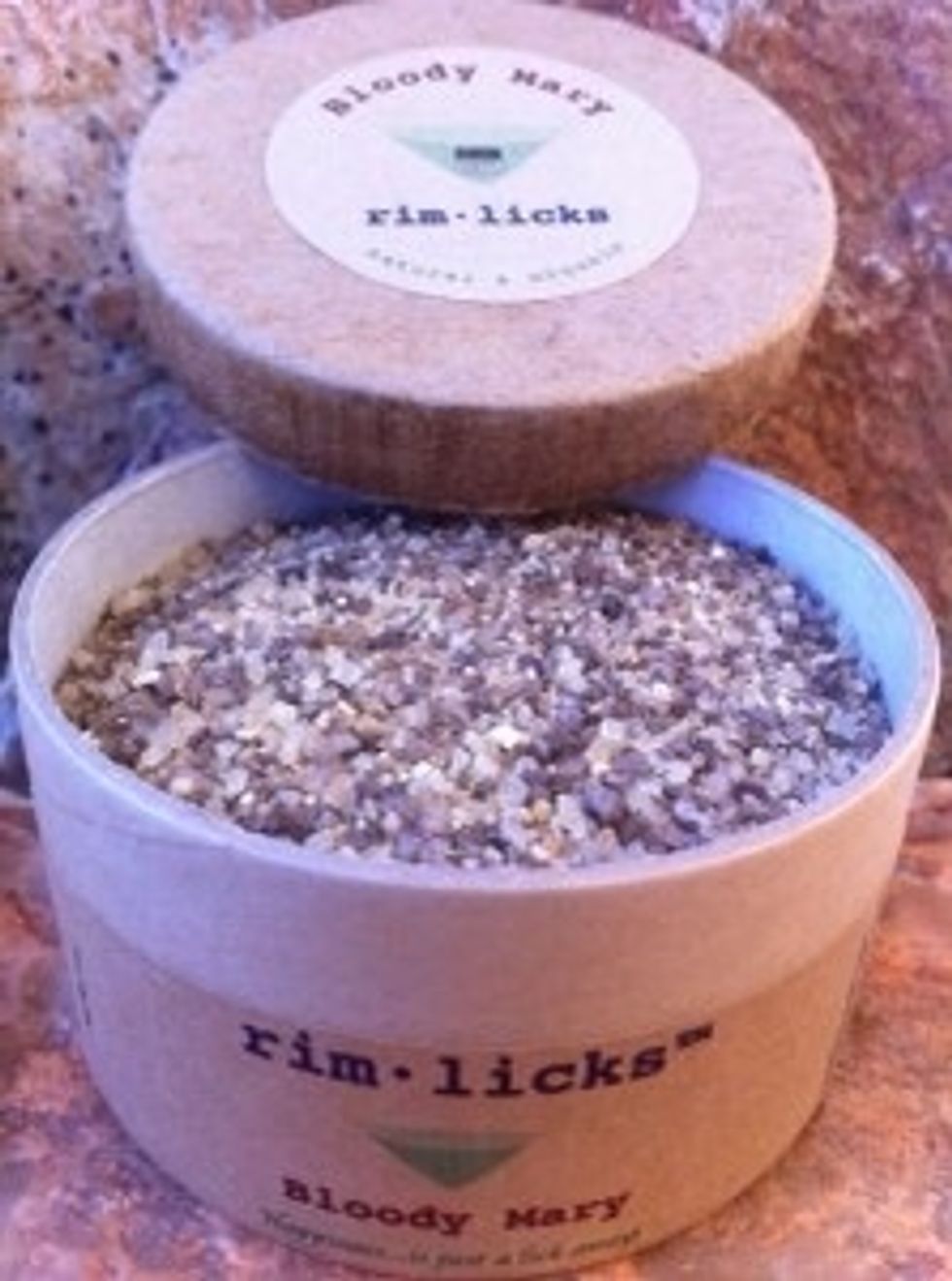 I use this rim seasoning. It's a mixture of ground pepper and sea salt. It adds a salty flavor to the already spicy mix! I love it because it makes it taste amazing!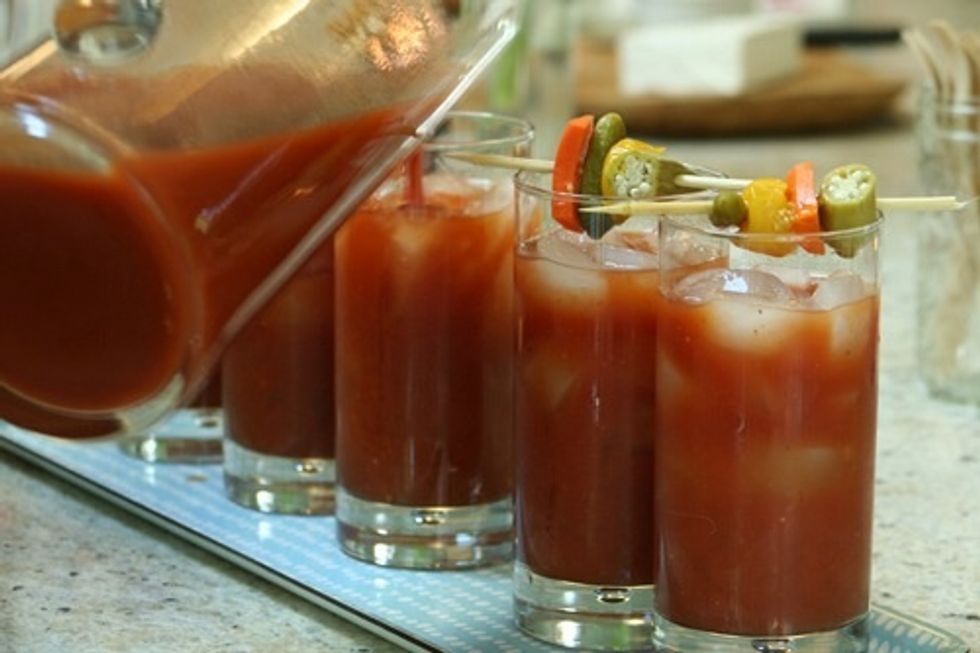 After you've mixed all ingredients, including your alcohol, pour the mix into your glass(es). Stir, and add your preferred garnishes. I use a celery stalk, olives and peppers!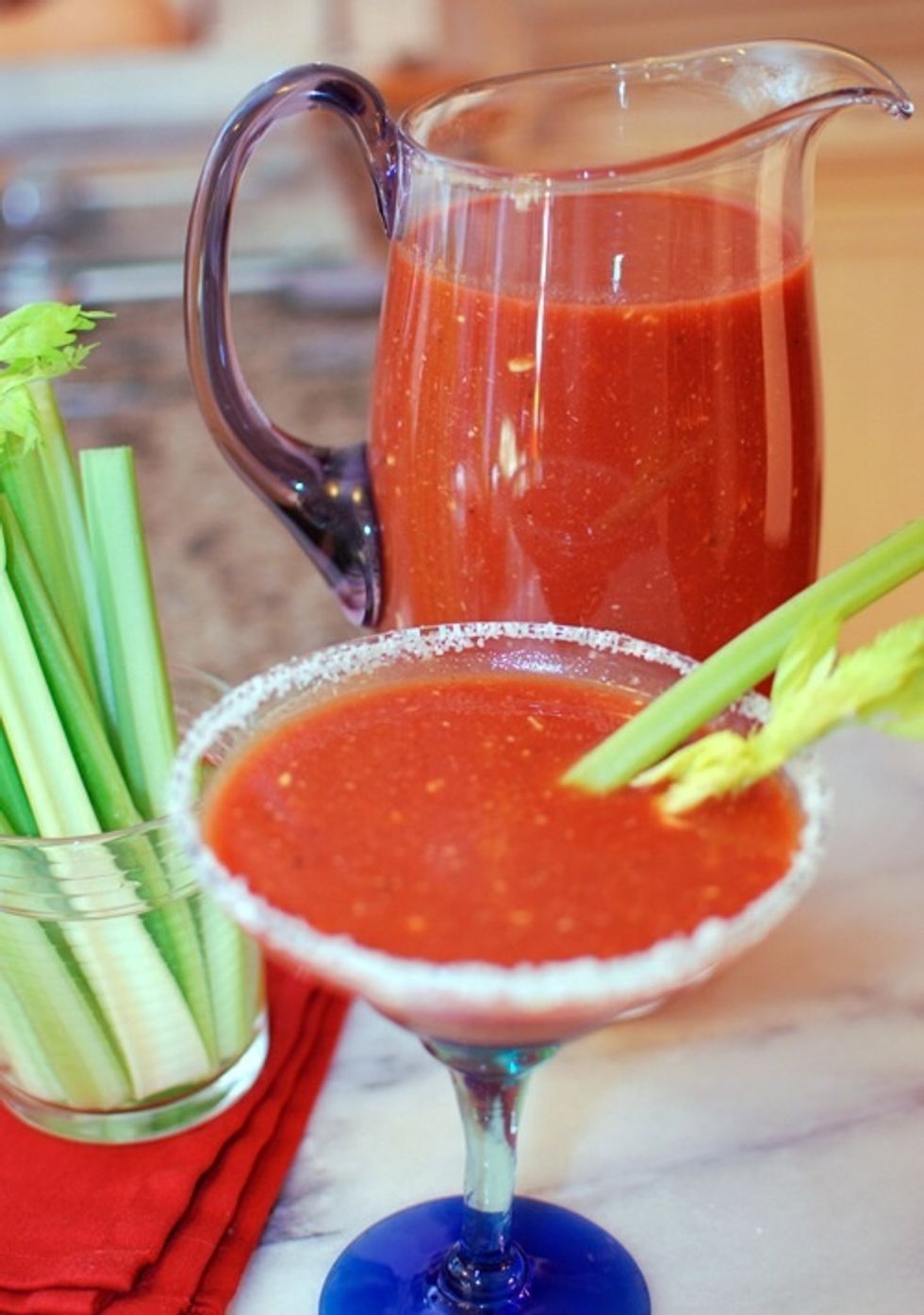 This one I made in a margarita glass! I have tried tequila with the mix and turned it into a bloody margarita and it was delicious!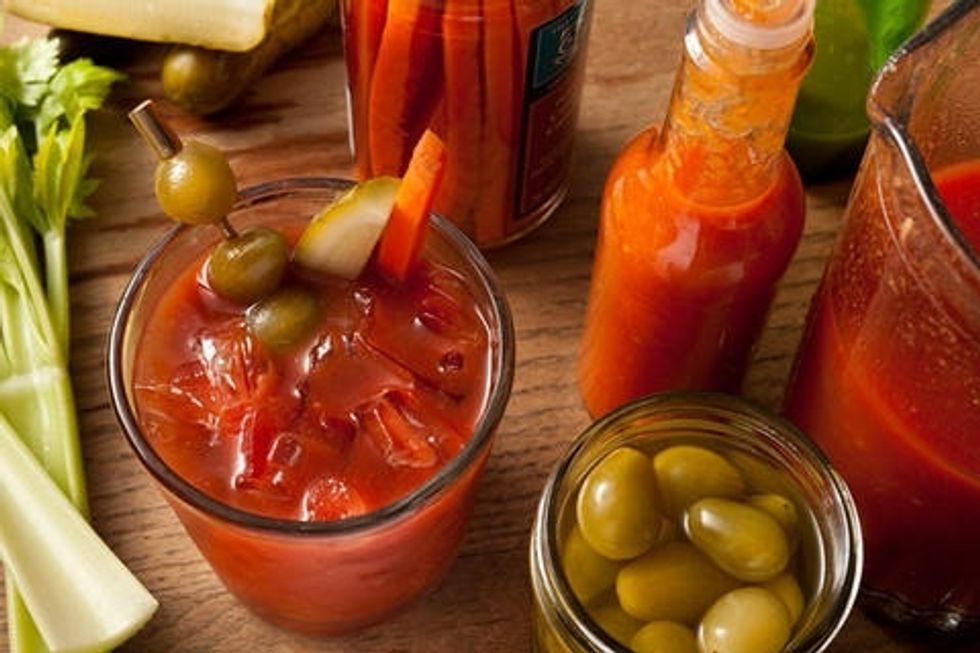 ENJOY!
The creator of this guide has not included ingredients