A fun craft for one kid or many, awesome for a holiday party or a classroom. Enjoy!
5
If you're going to do this with more than one kid, cut your paper in advance. Try different shaped leaves and different size berries as well as different shades of red and green.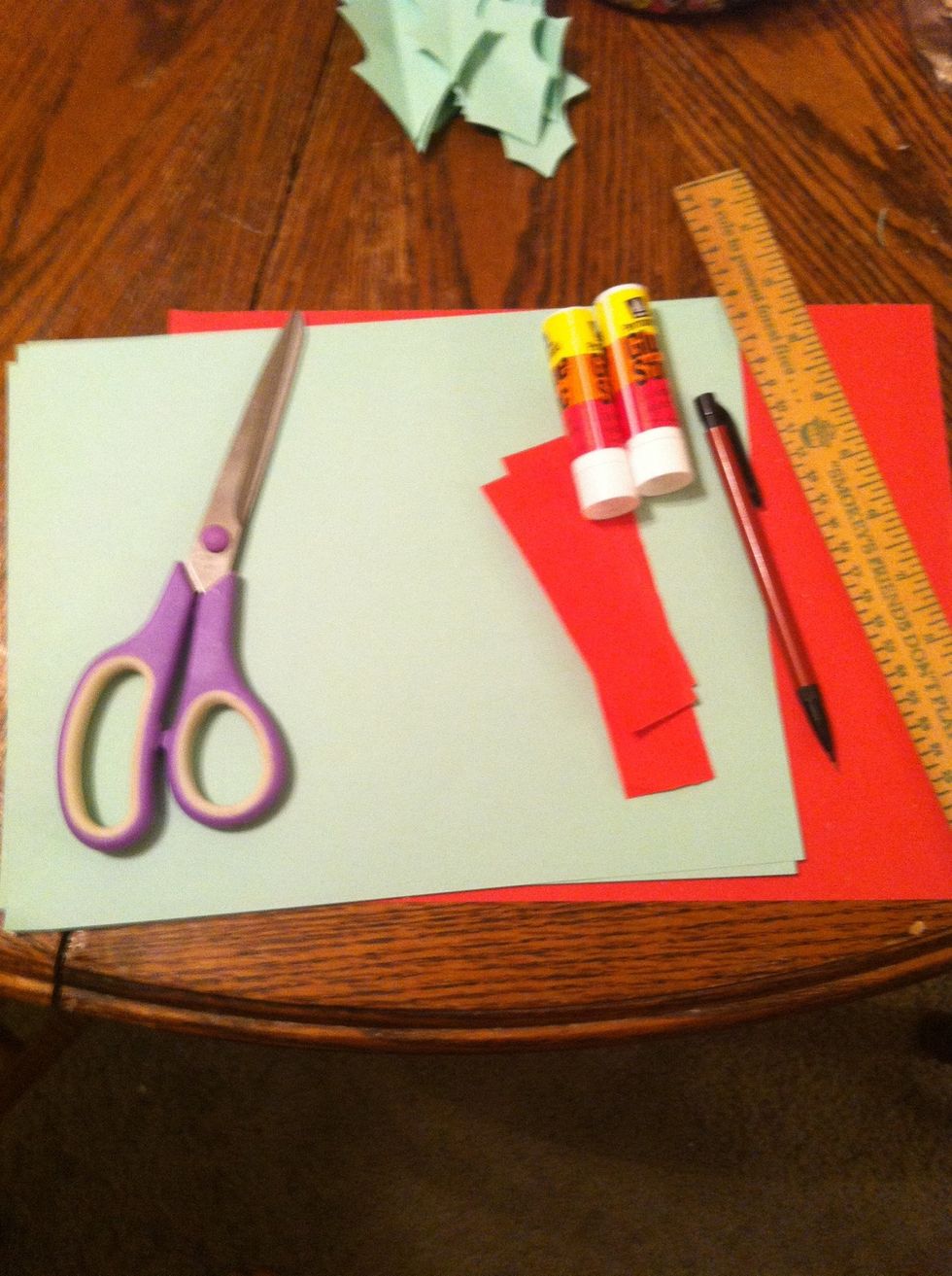 You may not use a ruler. I always have one just in case. But I actually did not use it.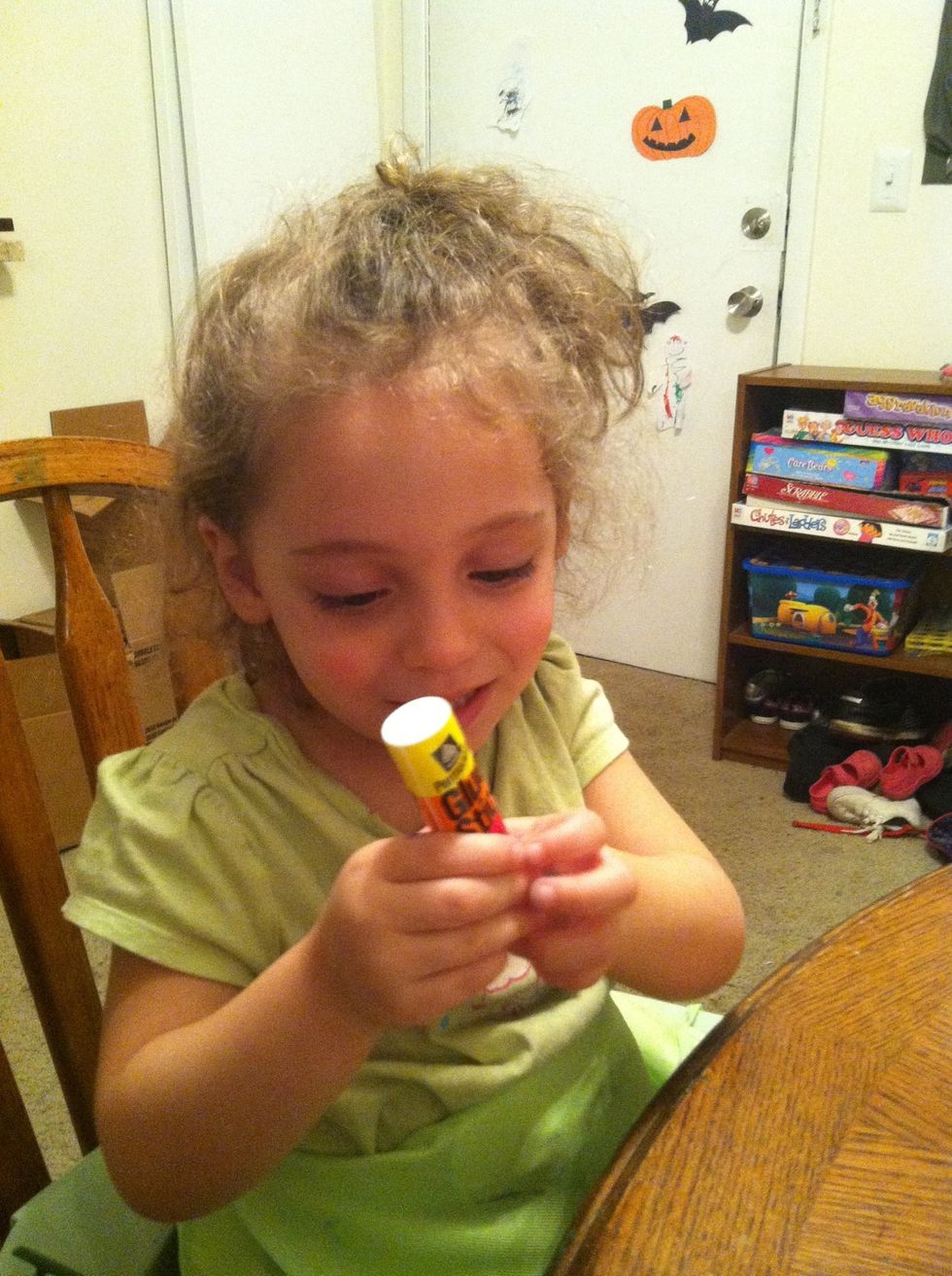 Don't forget to grab a kid too lol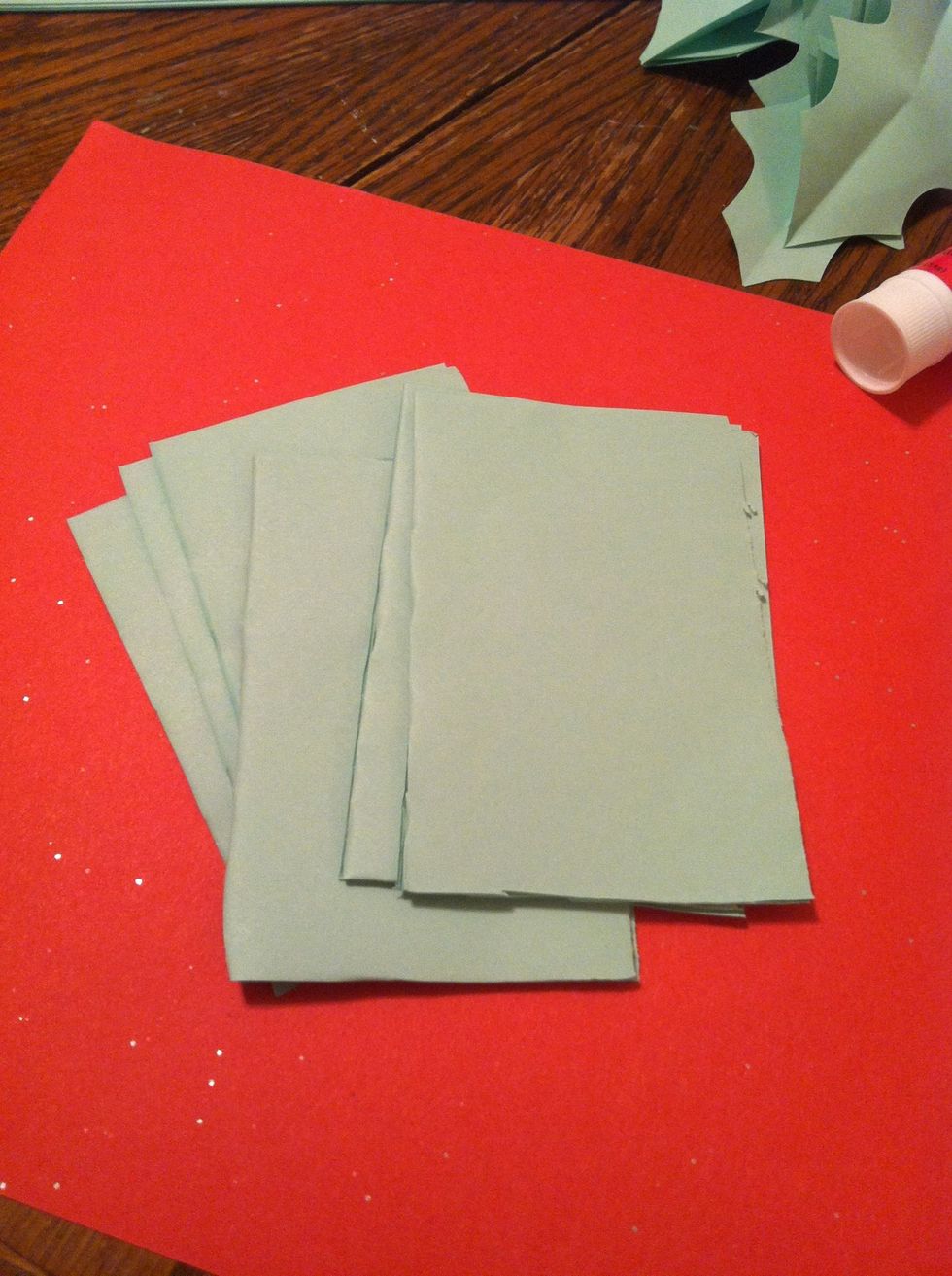 Cut your paper into small rectangles. These pieces are an 8th of the page. I fold in half➡cut➡fold in half➡cut and just keep going till its the size I want. Don't worry at all about rough edges.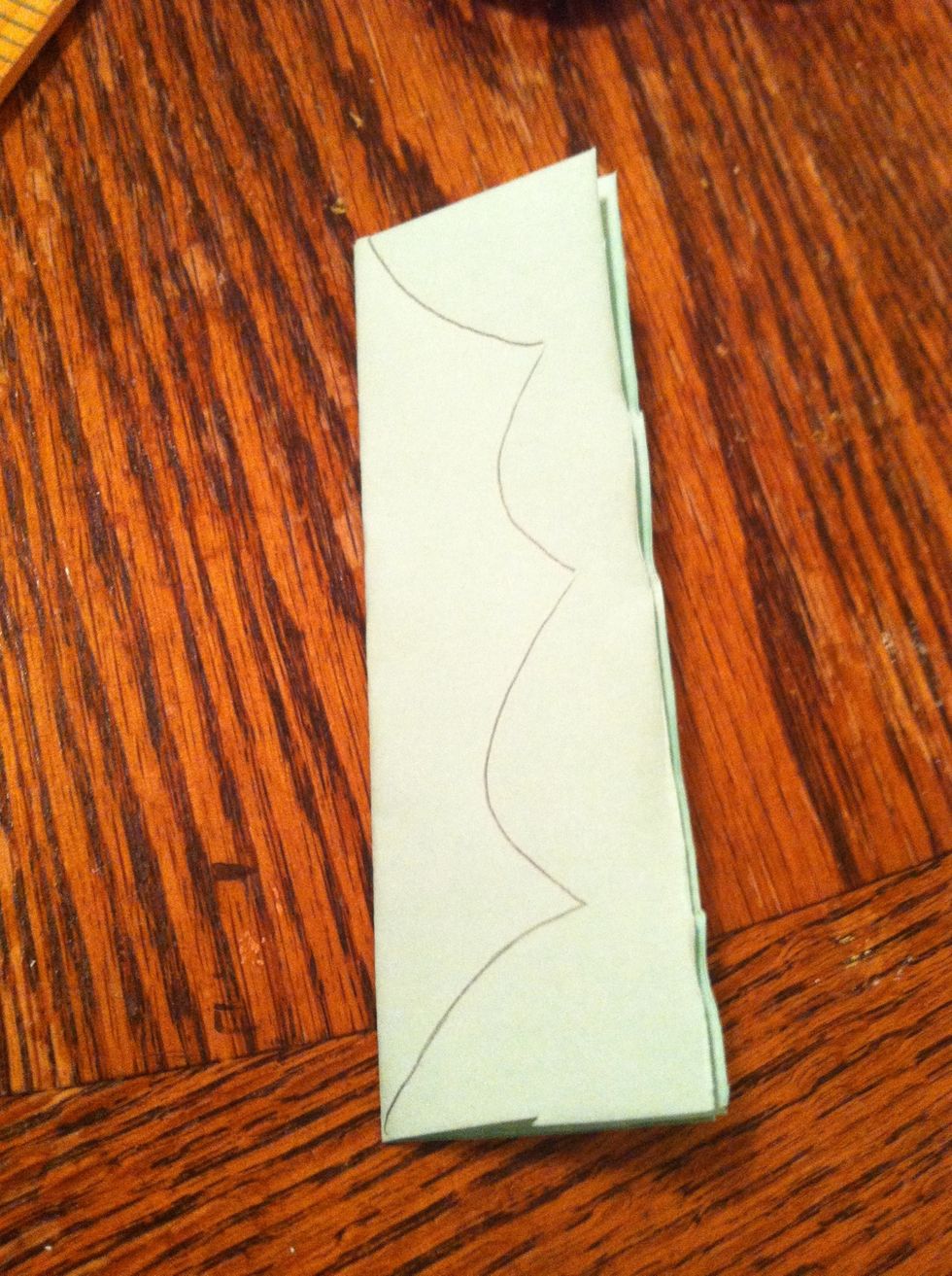 You can draw a guide line for your leaves, or just free hand it. I drew it on for this guide so you can see it. A holly leaf is basically just a long pointed leaf, you can trim it down after..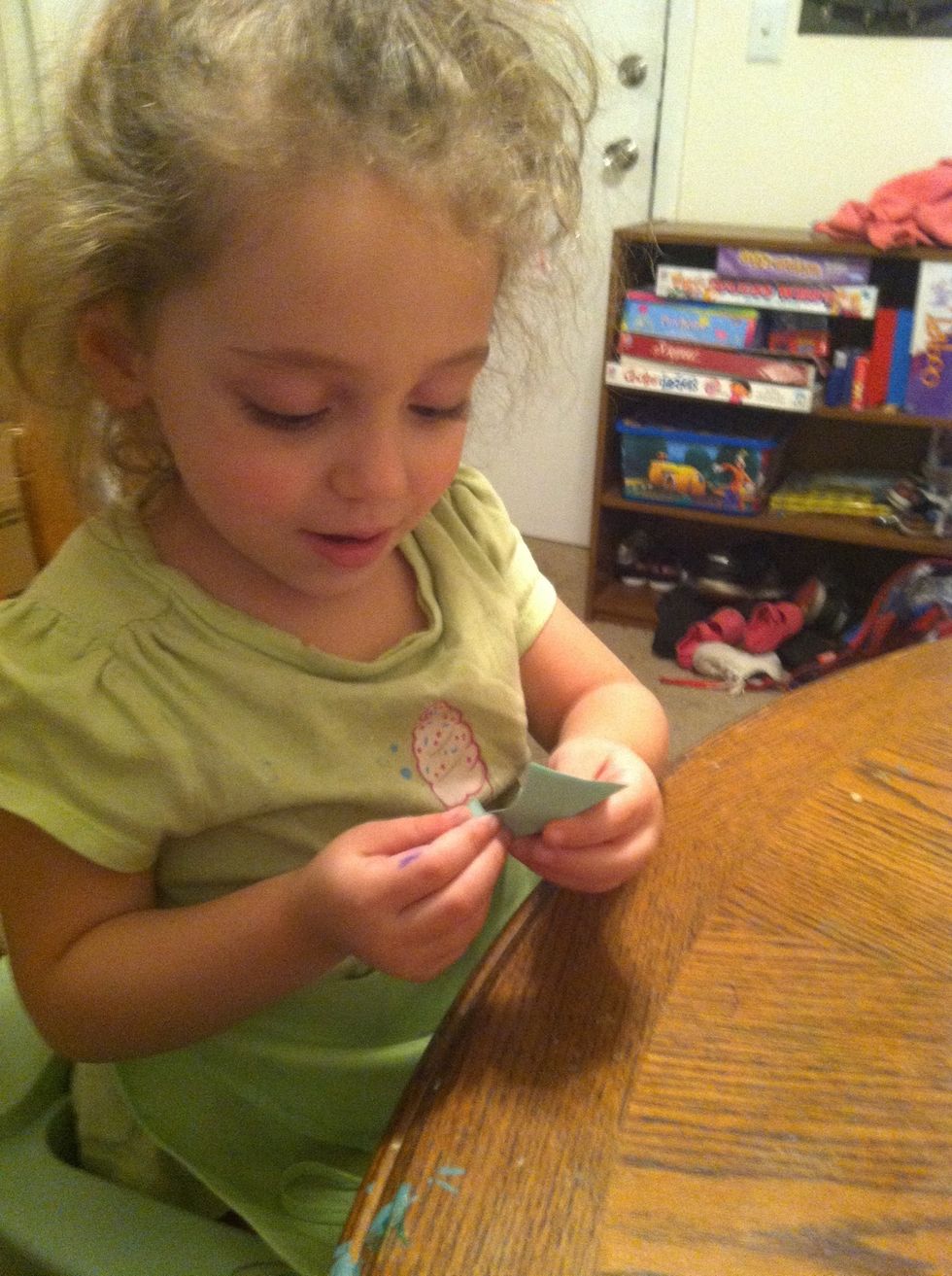 Give them to your kid to "unwrap" lol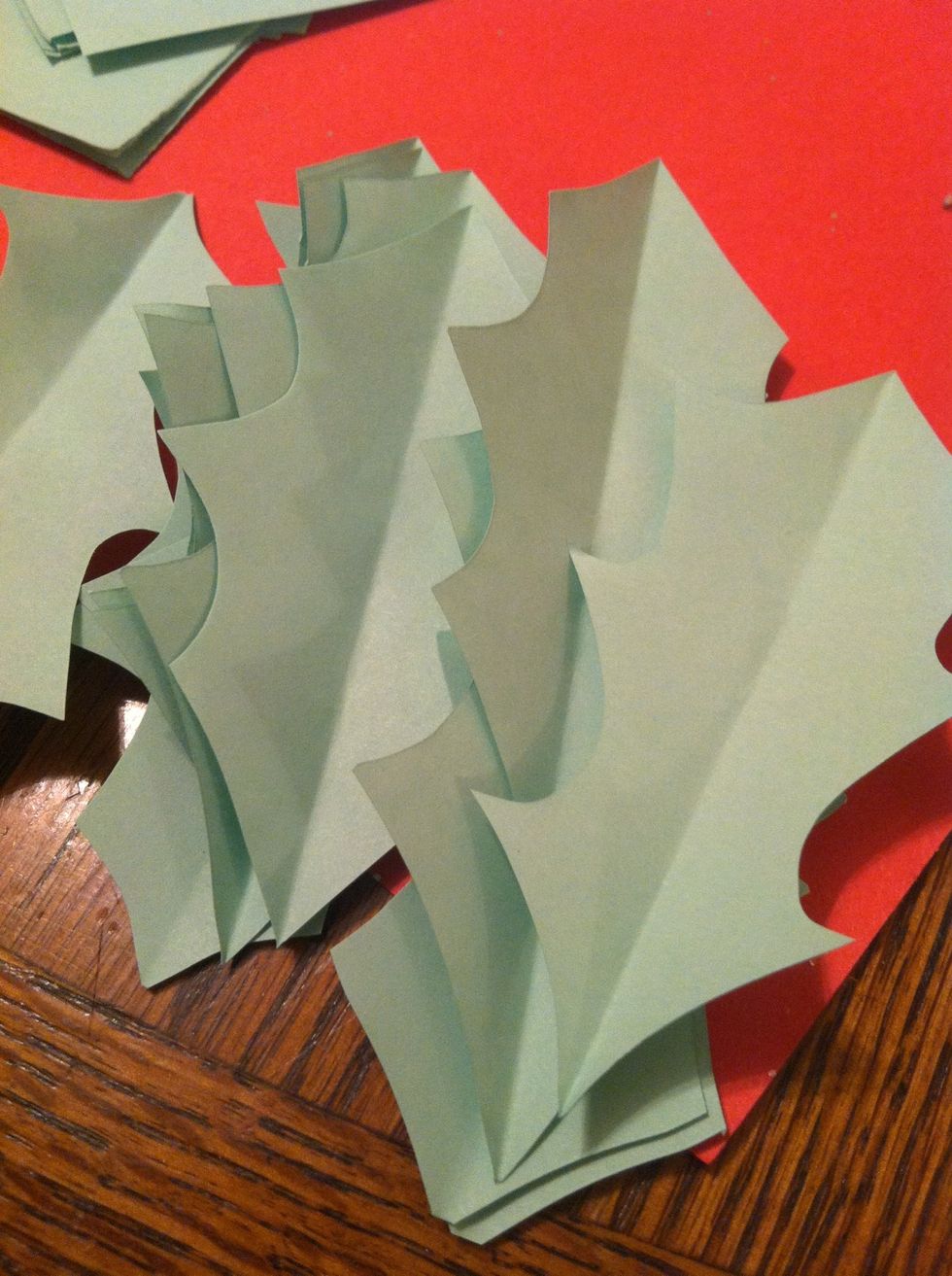 We made about 40 or so and had about 10 left over. Every kids will be different though.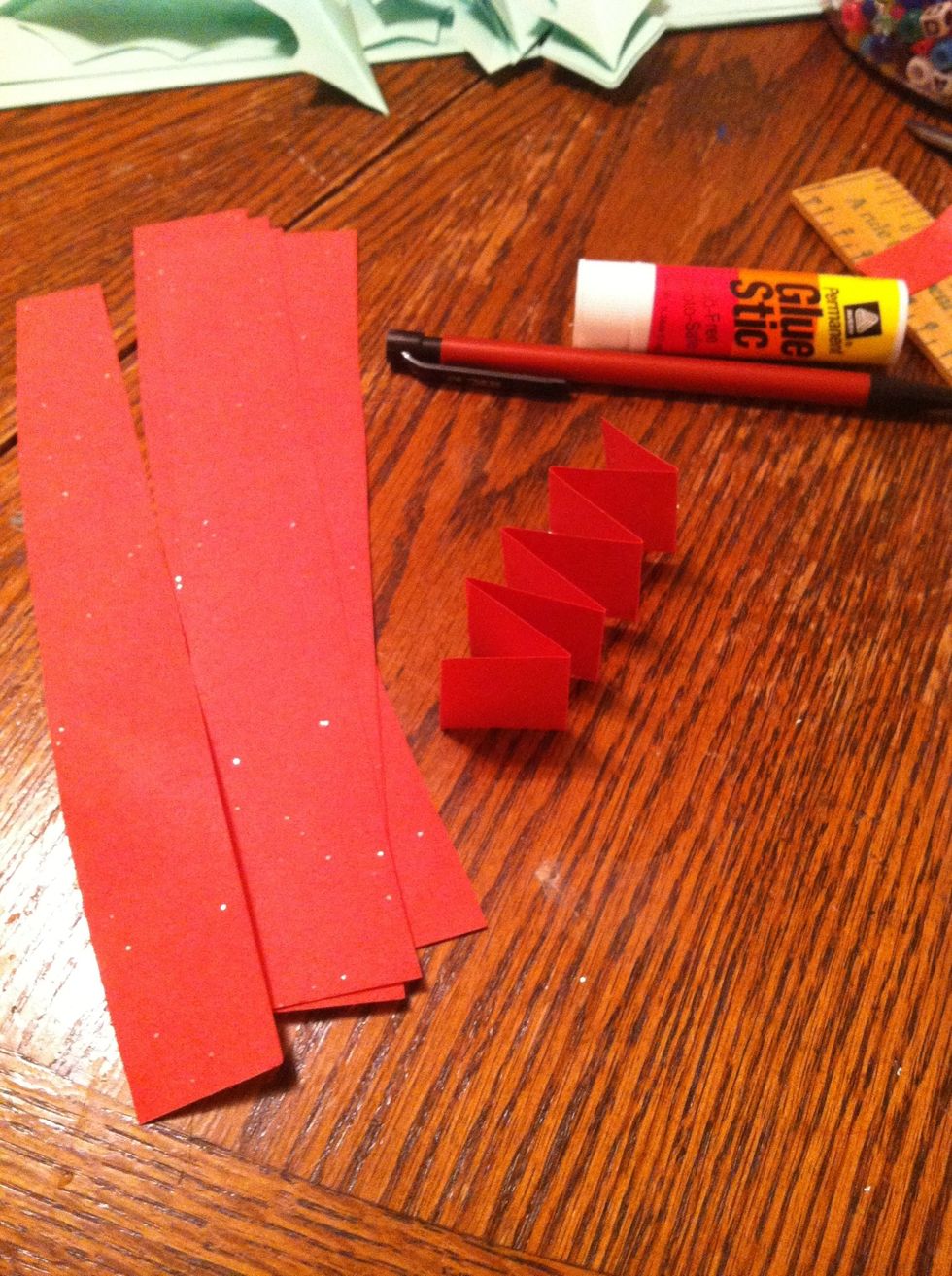 Next cut you red paper into strips. I just free handed it, there's really no need for perfection with this kind of project. Fold up your strips accordion style. Leave 3 strips on the side.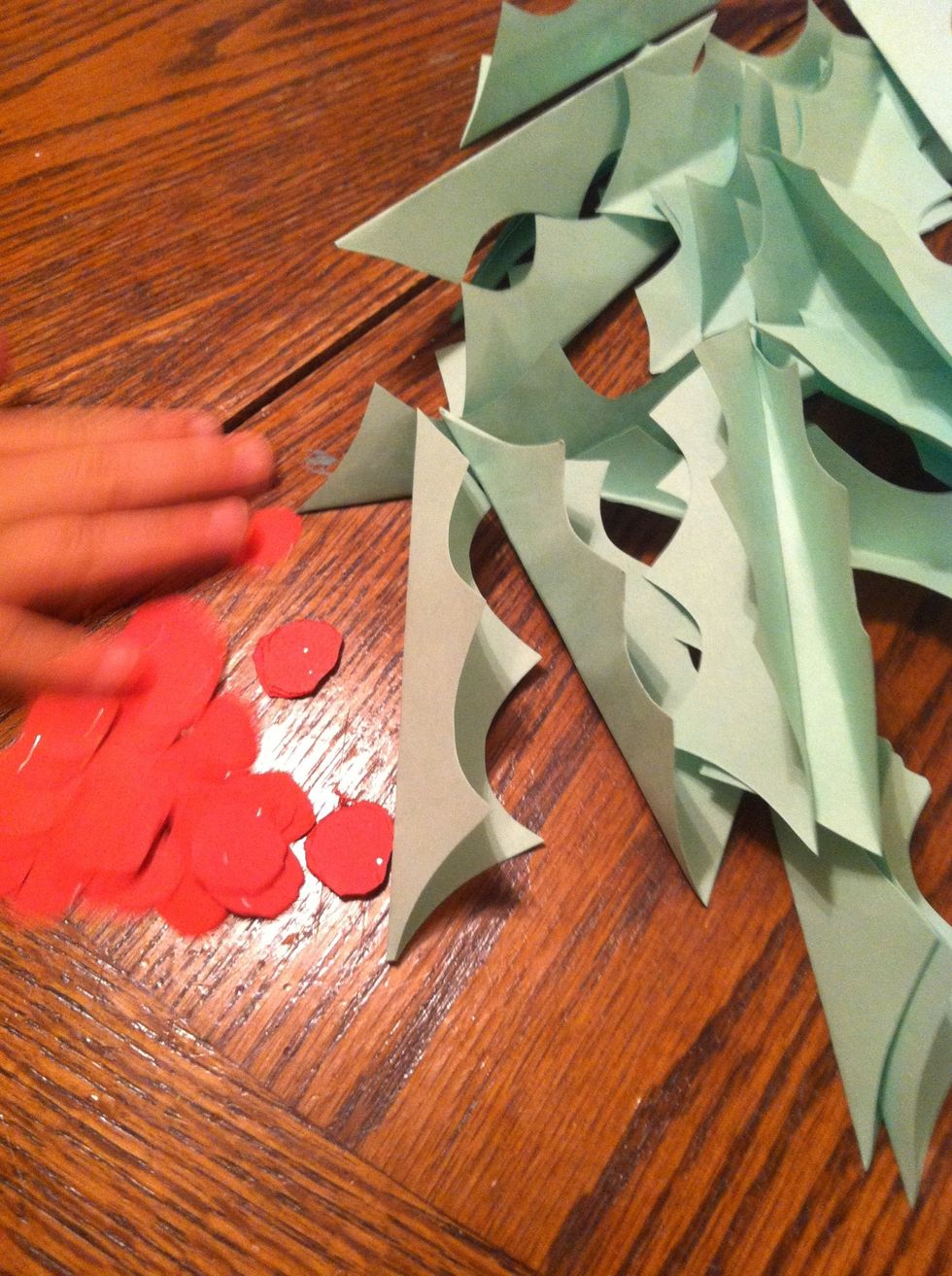 Cut out circles from the accordioned strips. Make sure not to leave any edges attached.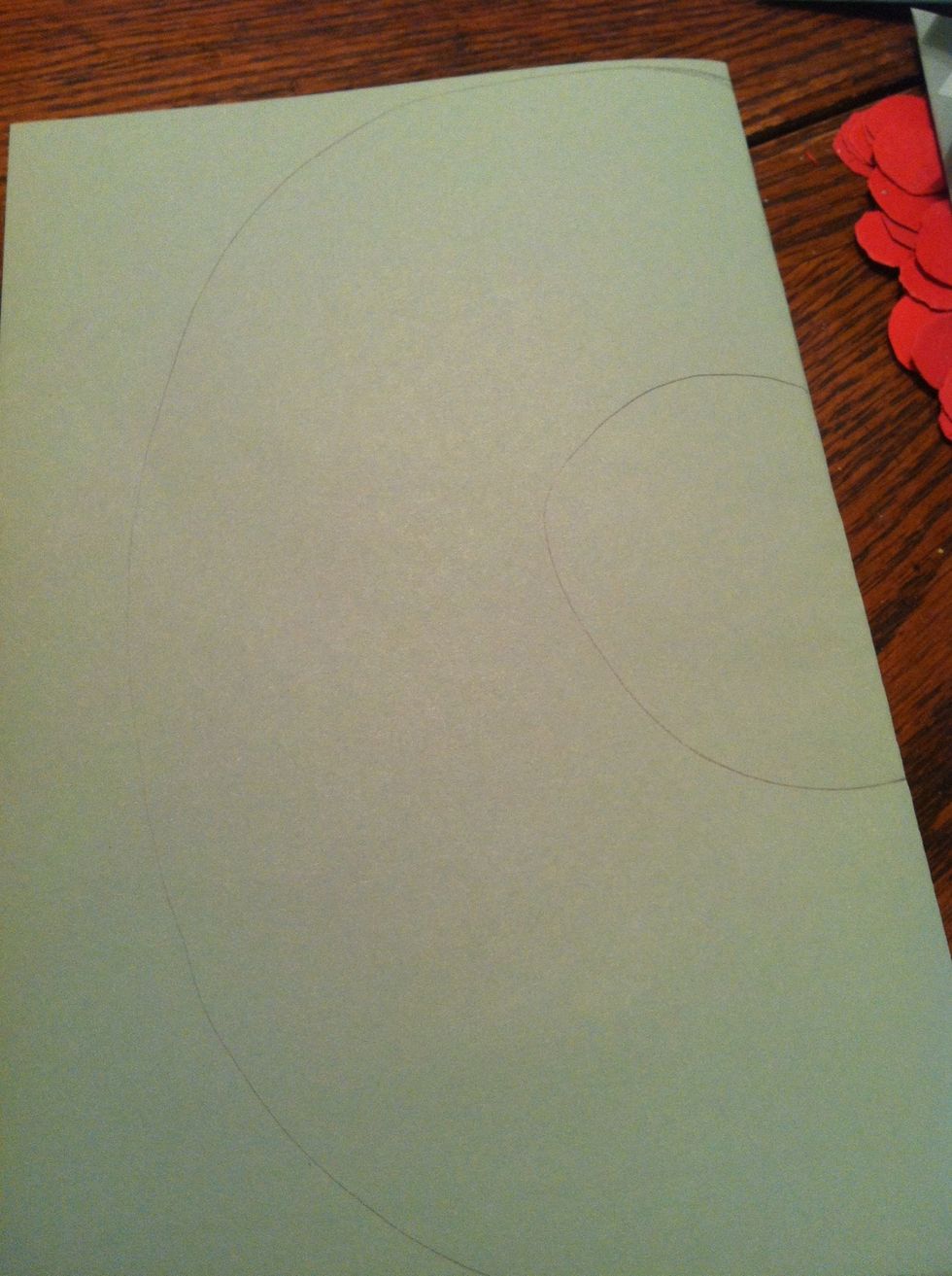 Fold you green paper in half and draw two half circles as guides. Make sure it isn't too big or it'll be an oval shape when cut.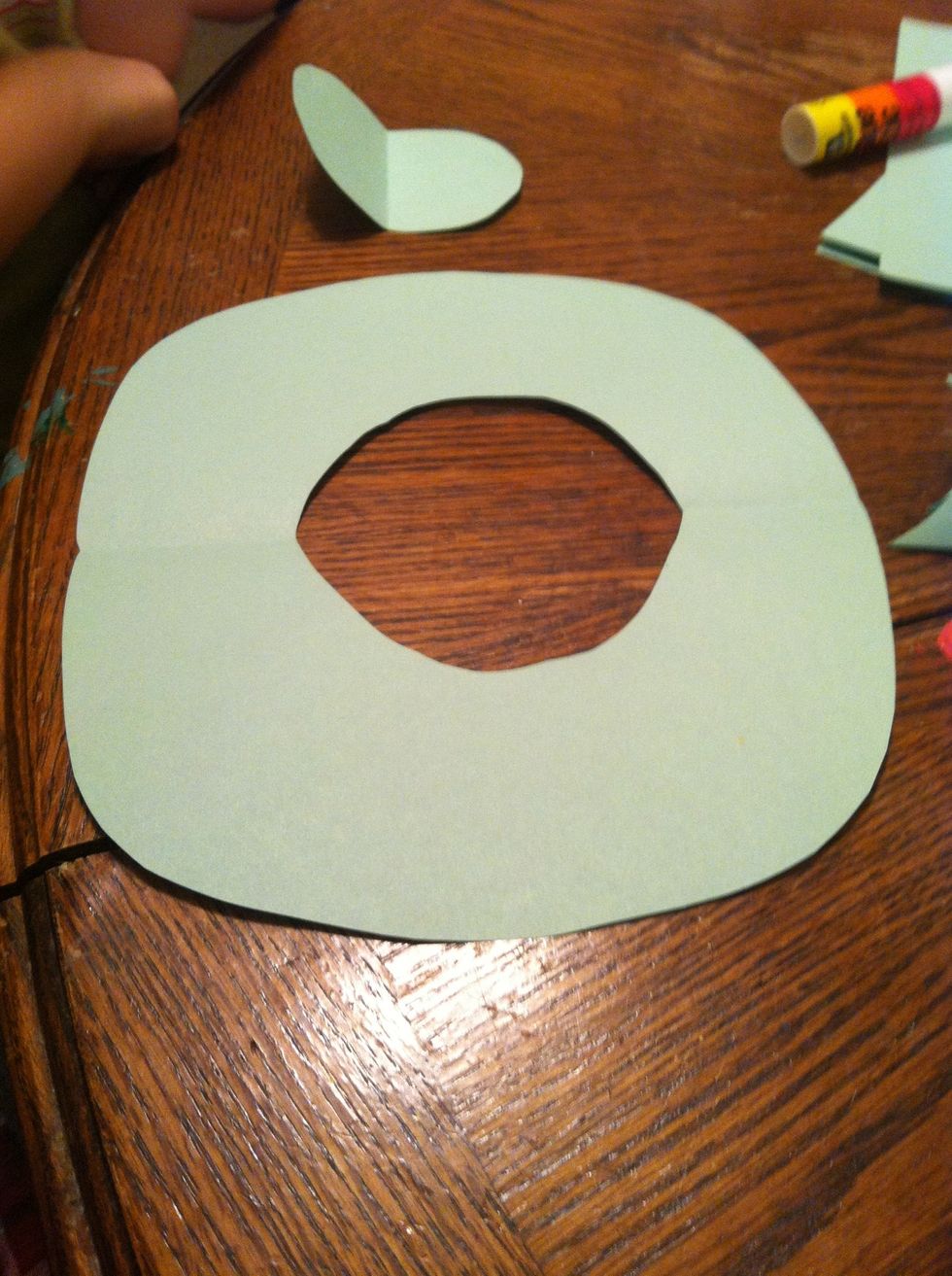 Cut out a rough wreath shape. Again perfection is pointless cause you won't see it. I do recommend starting much wider than you want it and trimming it down though.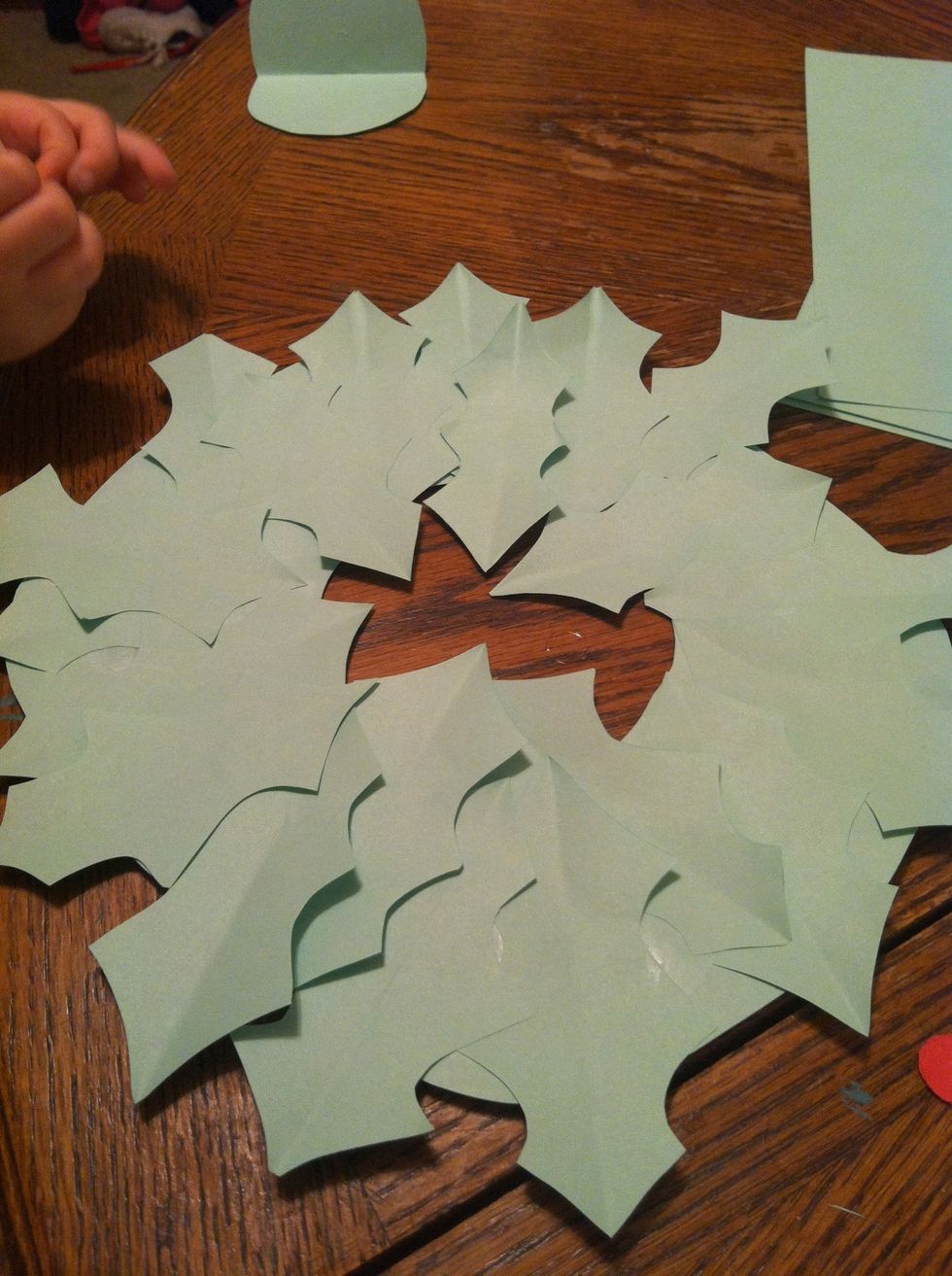 All glued on! I finally got her to overlap a little lol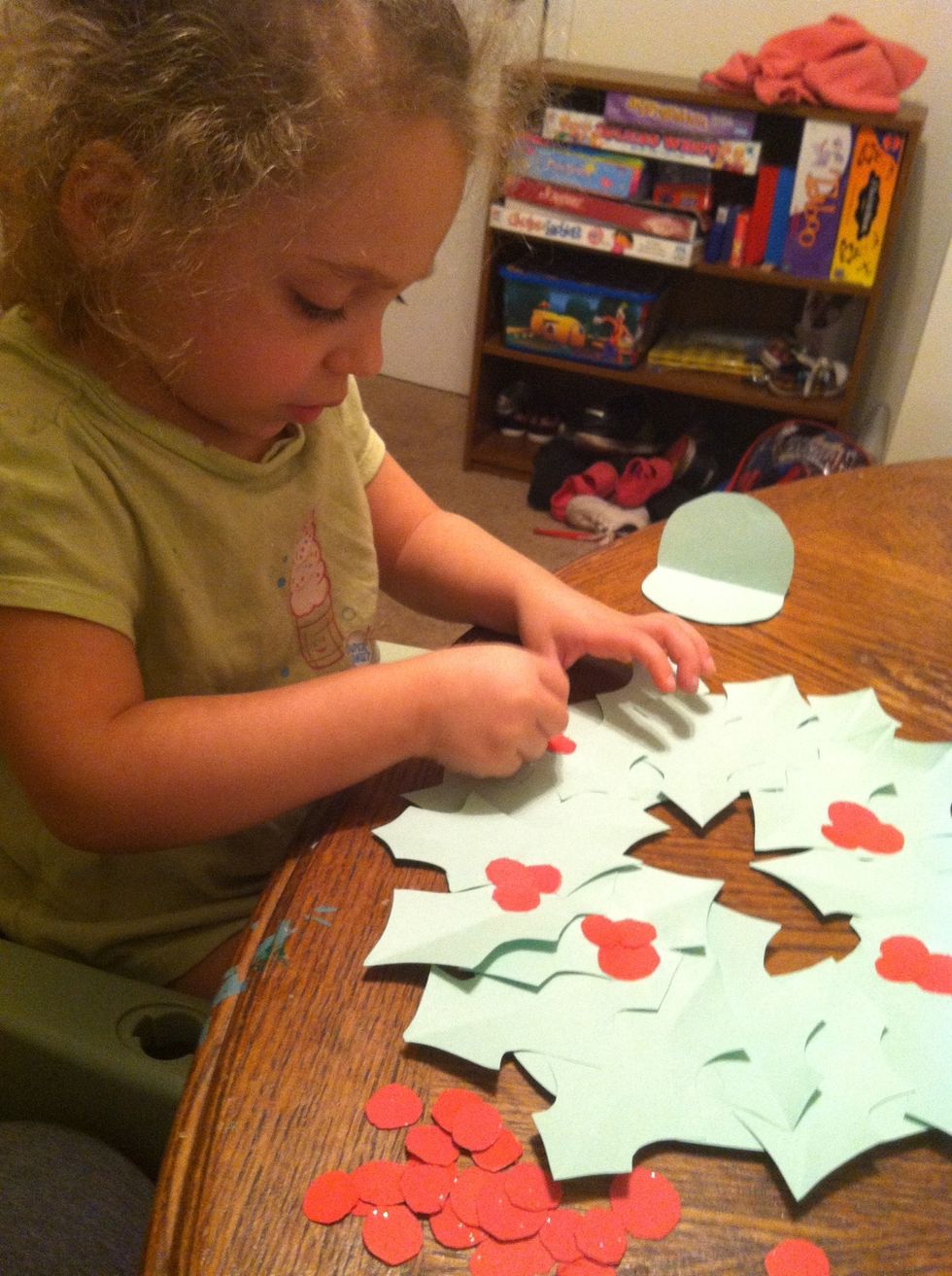 Now add some berries....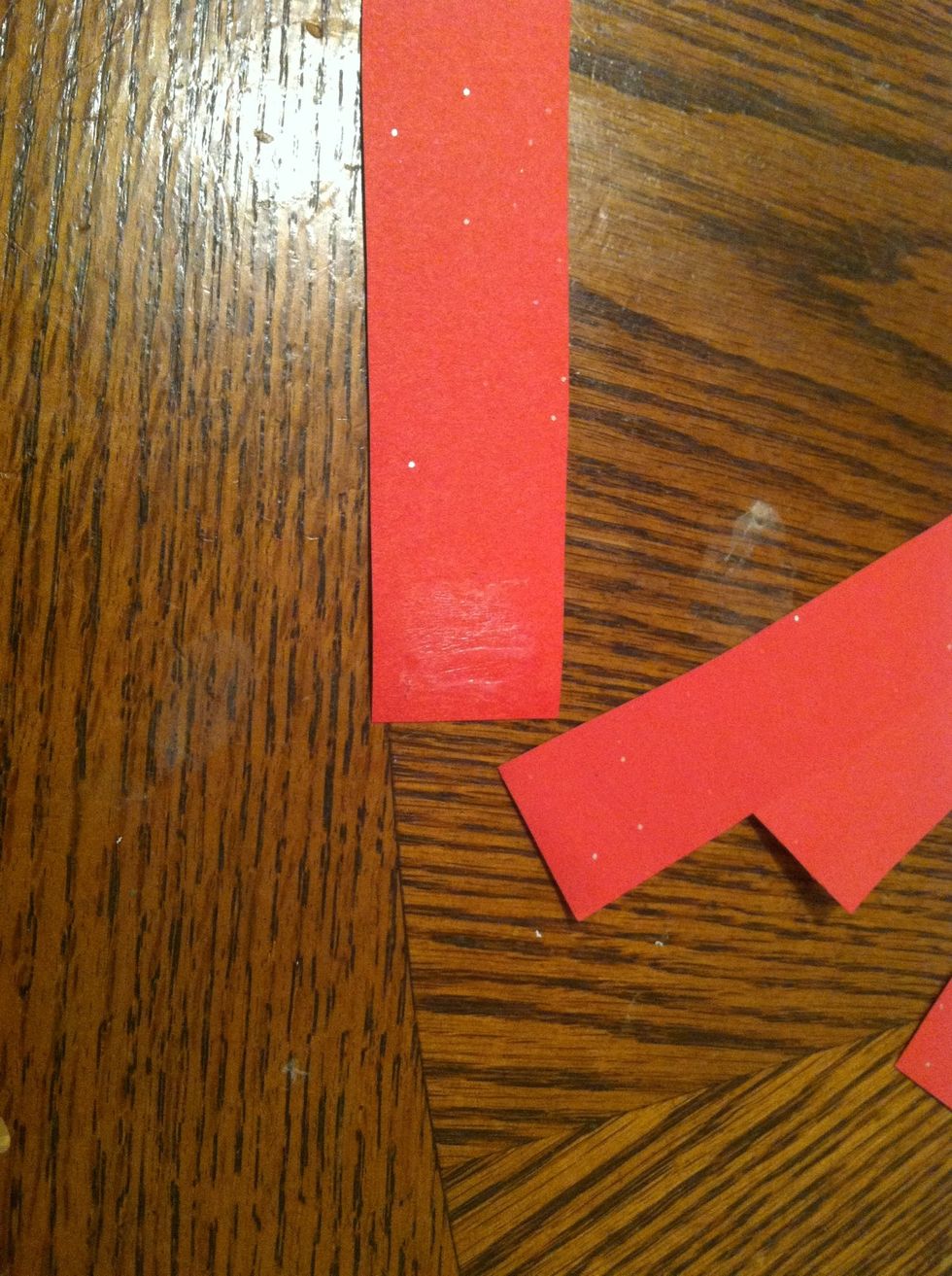 Mean while, use the left over strips of Red to make a bow. Add glue to one end, fold the paper over without creasing and press the ends together.
Do two, Then glue them together. Sorry red doesn't photograph well in this light at all.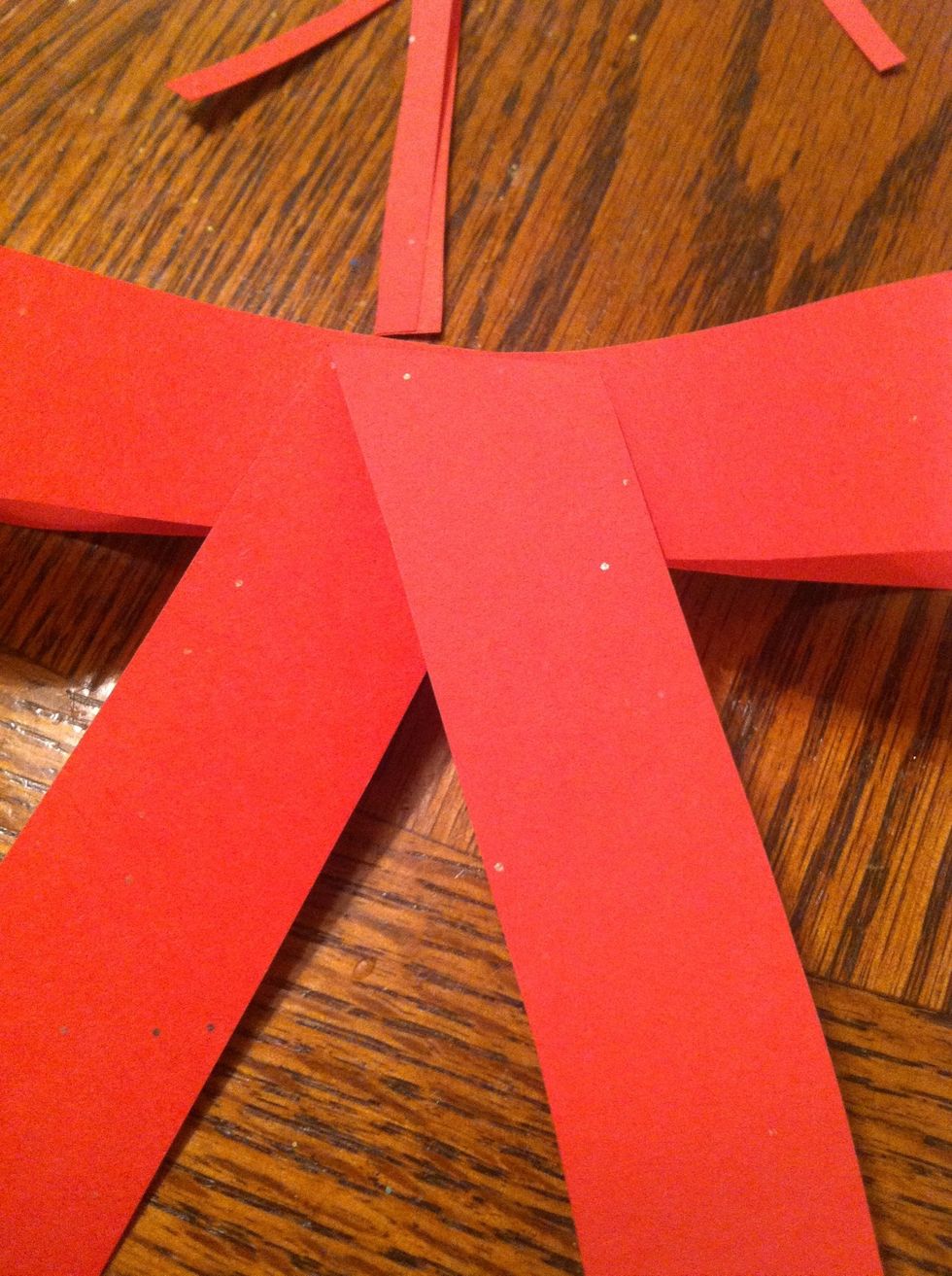 Take a third strip and fold it in half at an angle, glue it to the back of your bow where the two pieces come together.
Flip over and add some berries, or a neat square, and let dry.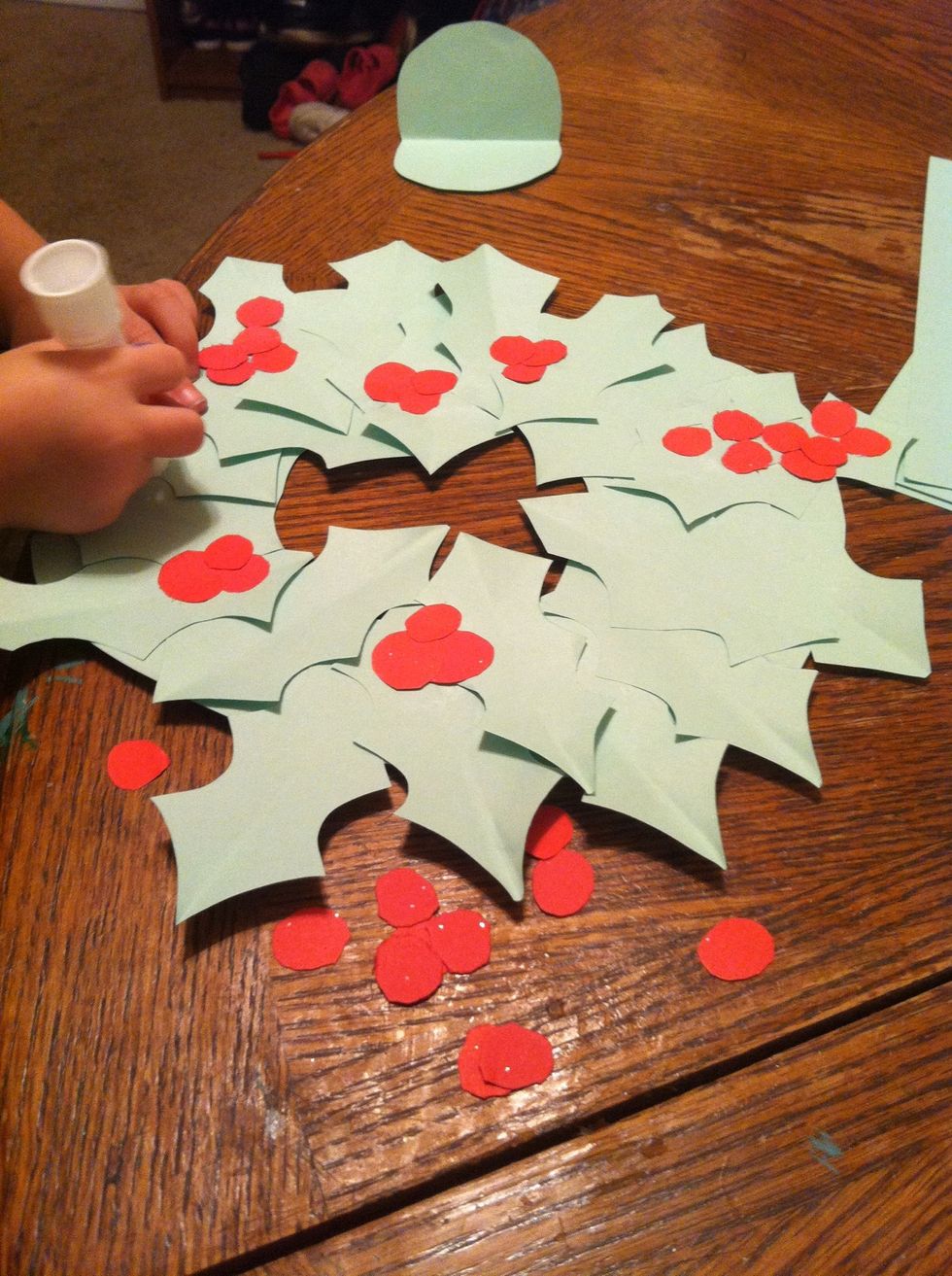 Alright almost done with the berries.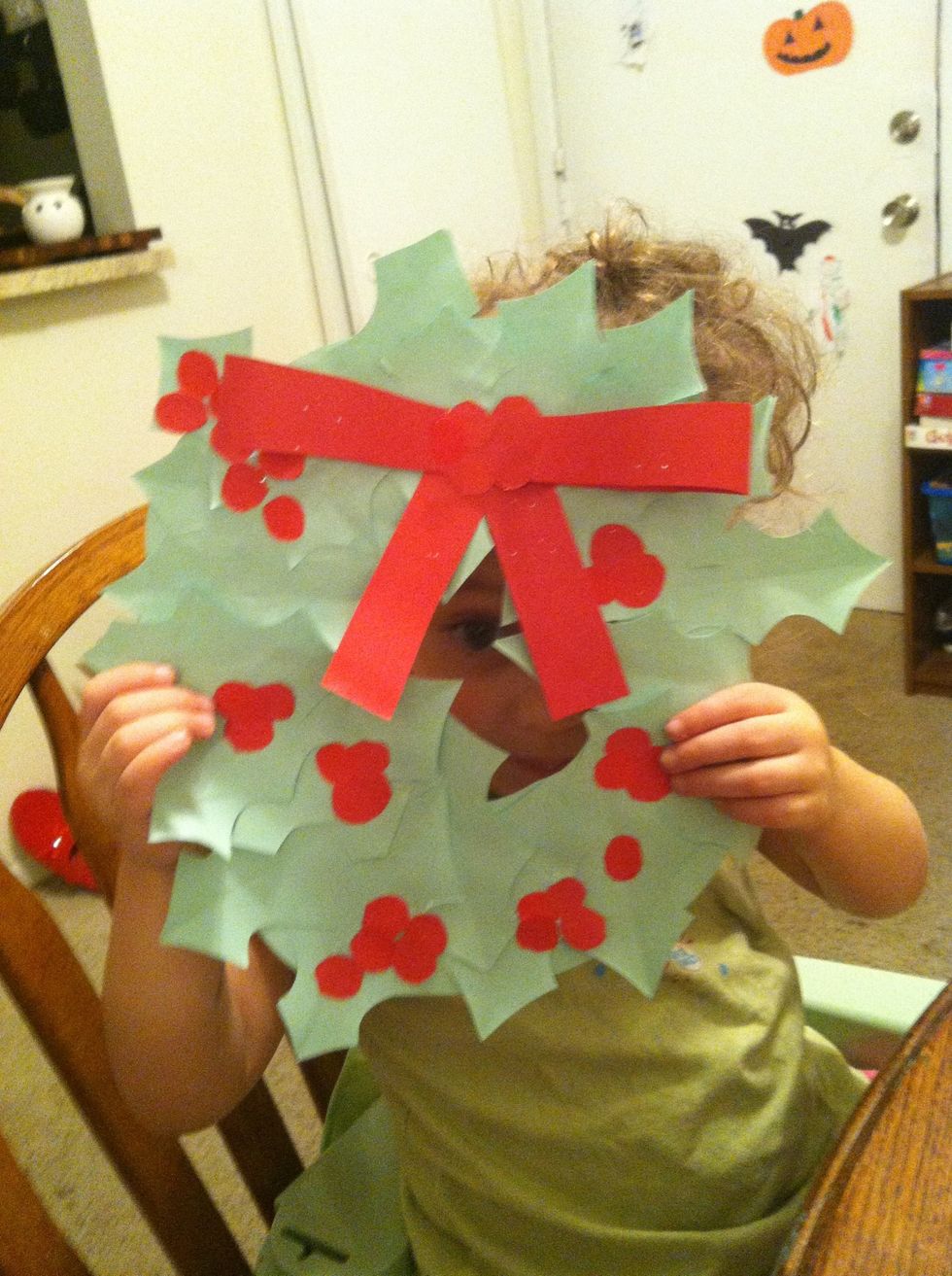 Attach the bow and ta-da! Our first Christmas craft!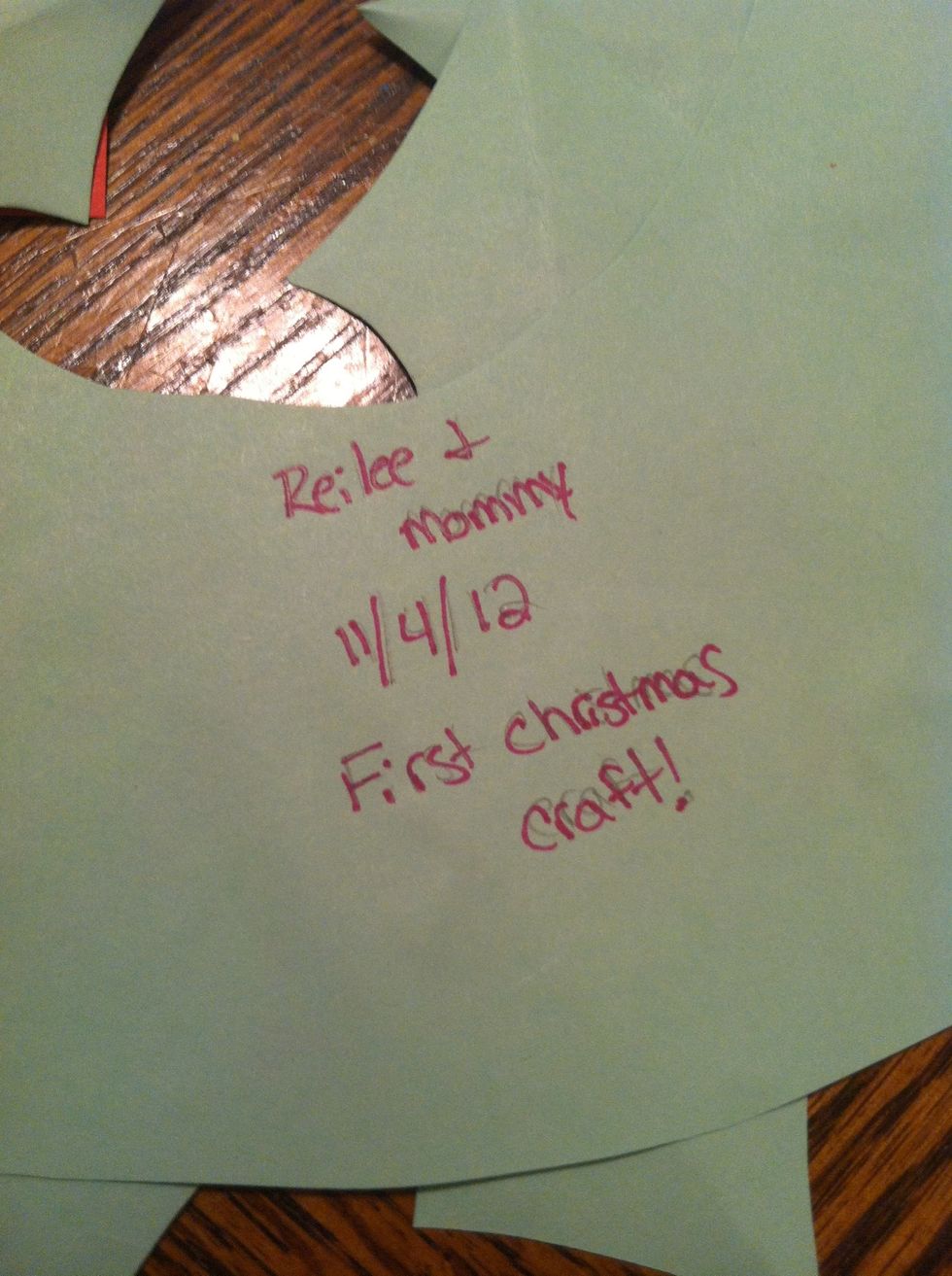 Document the maker and the date and any title you wish to give your child's new work of art and hang!
Thanks for following Rane Body Decor through our different guides.... It's really the joy of my life to make things for and with my family and we love sharing it with you!
Green and red paper
Scissors
Glue or glue sticks
Pencil (optional)
Rane Body Decor
I love finding new ways of doing the same ol' thing. Making things is my passion. \nFollow me for food, crafts and tips on an assortment of things.