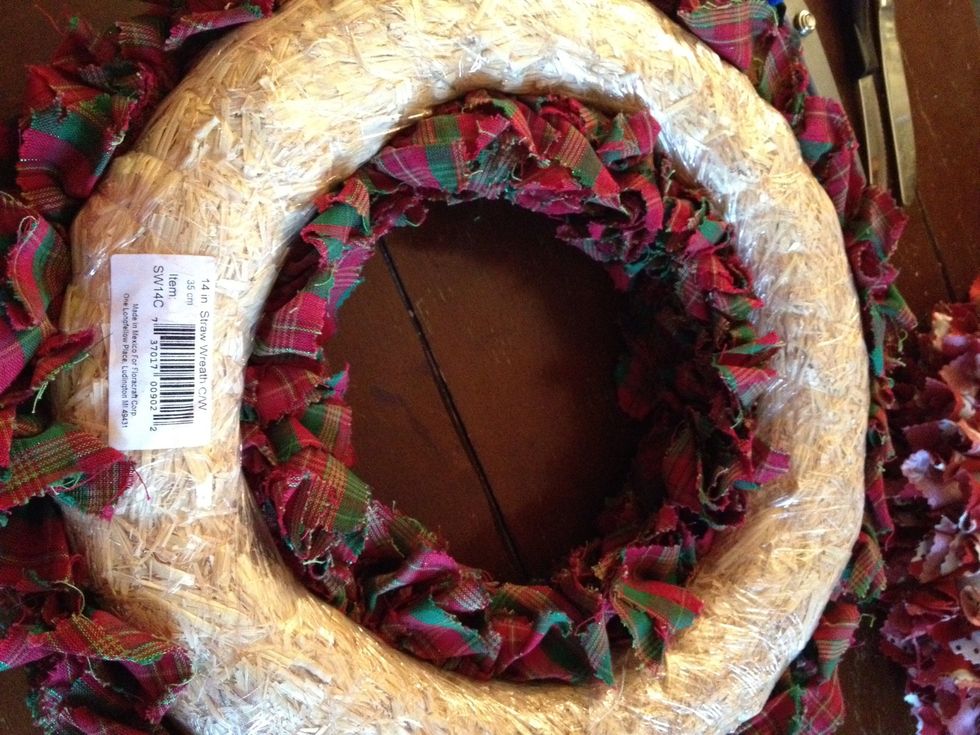 14 inch straw wreath for base of project, you can use any size you like.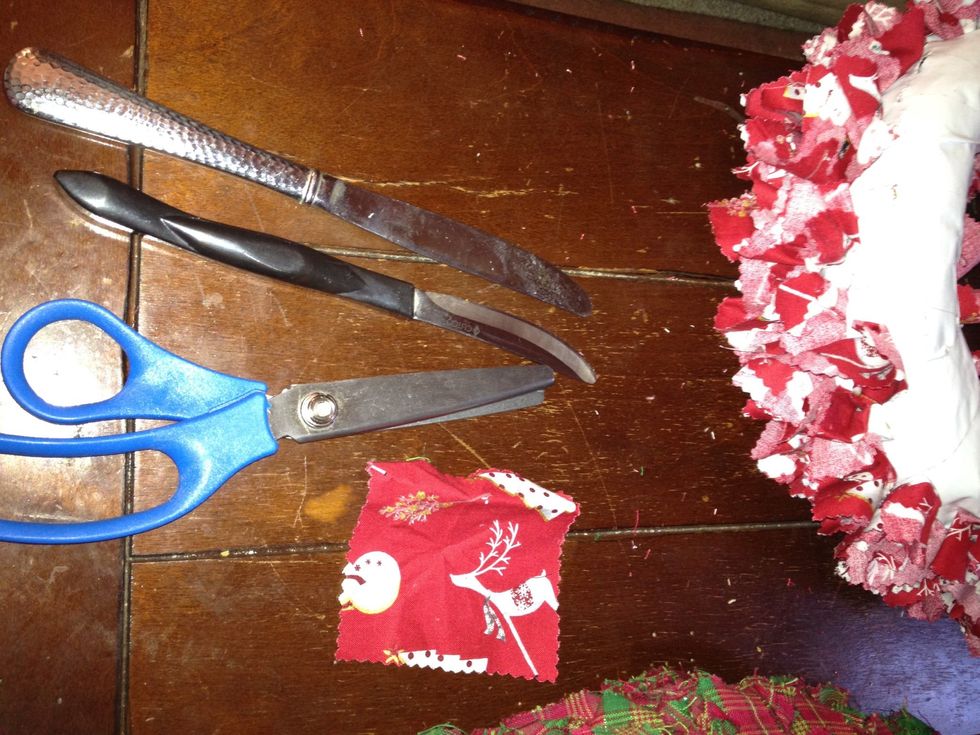 Butter knife, serrated knife , pinking shears and small squares of fabric
Various types of fabric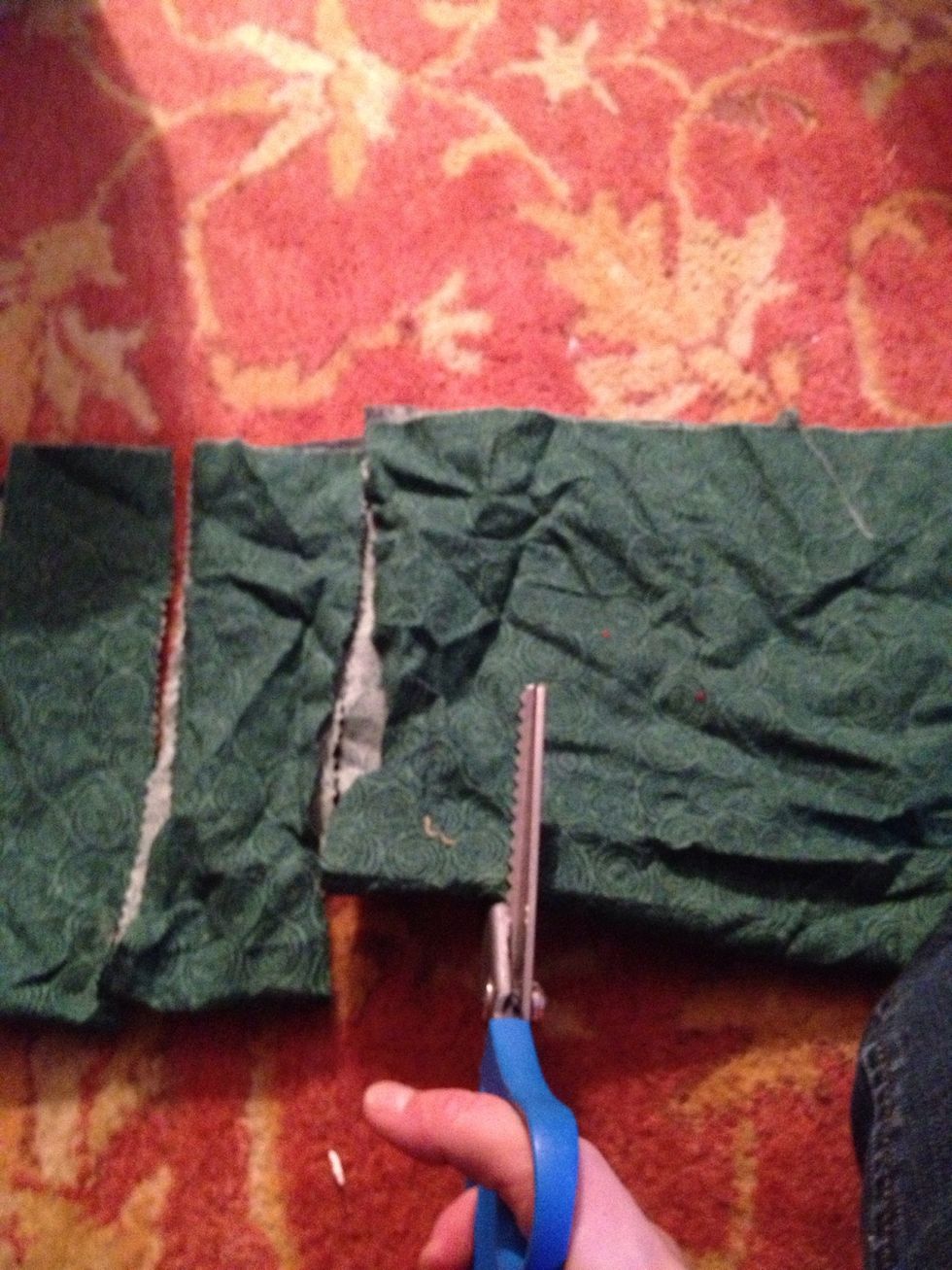 Fold fabric in half and cut into strips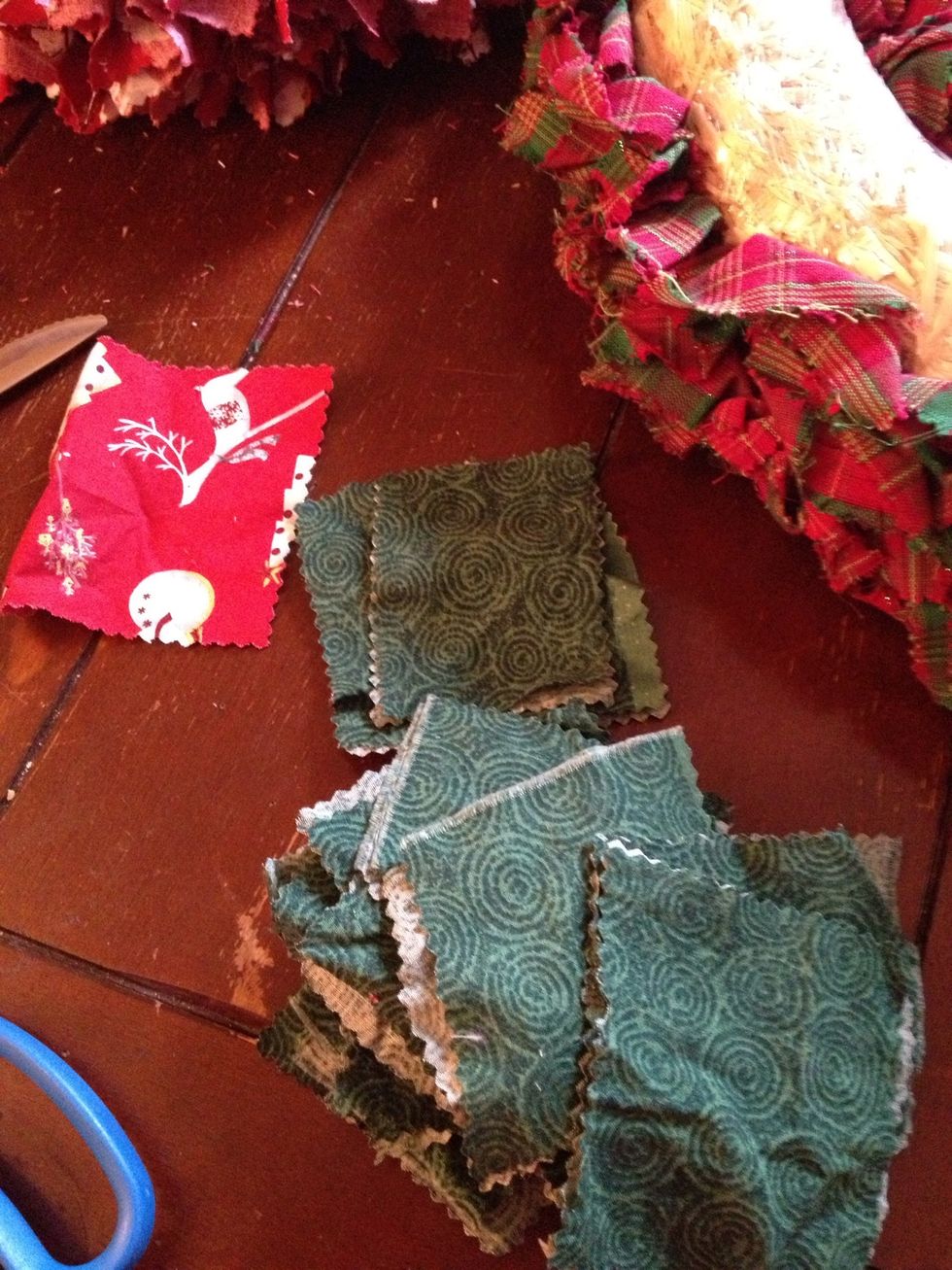 Cut the strips into squares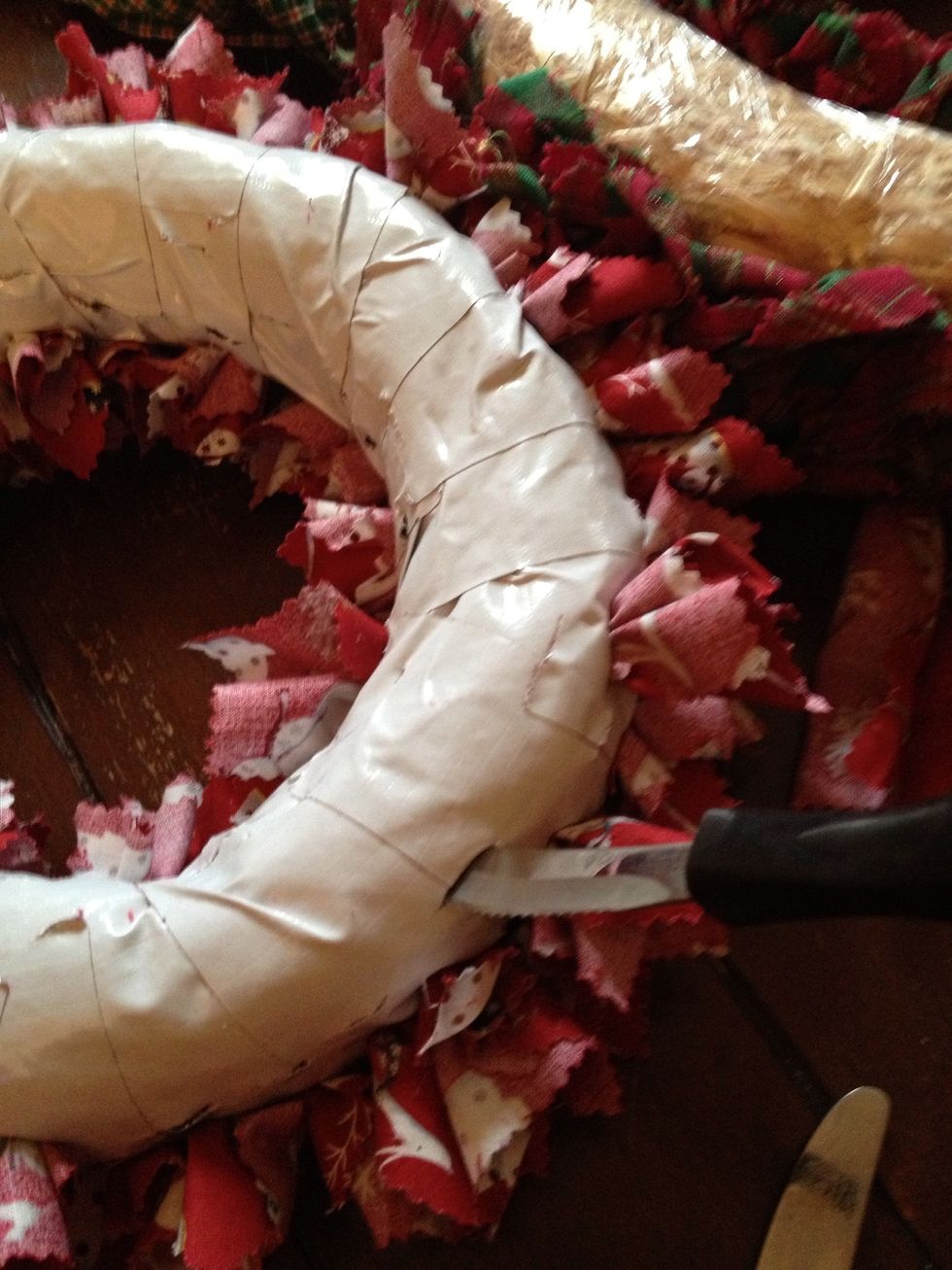 Carefully take your serrated knife and cut into your wreath base. Here I covered the straw with duct tape to make it stronger and contain the mess.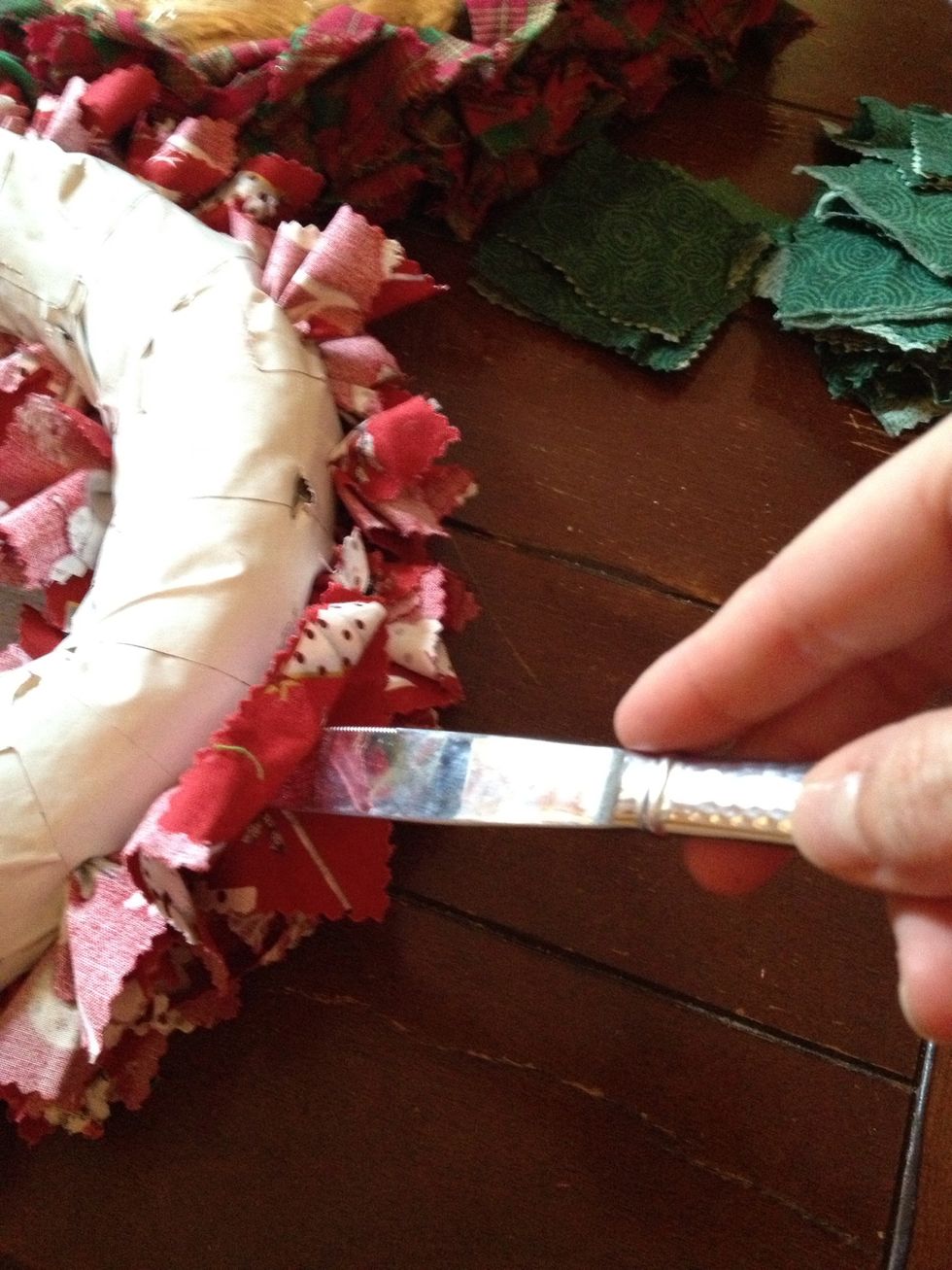 Next, use your butter knife to push the square of fabric into the hole you just cut into the wreath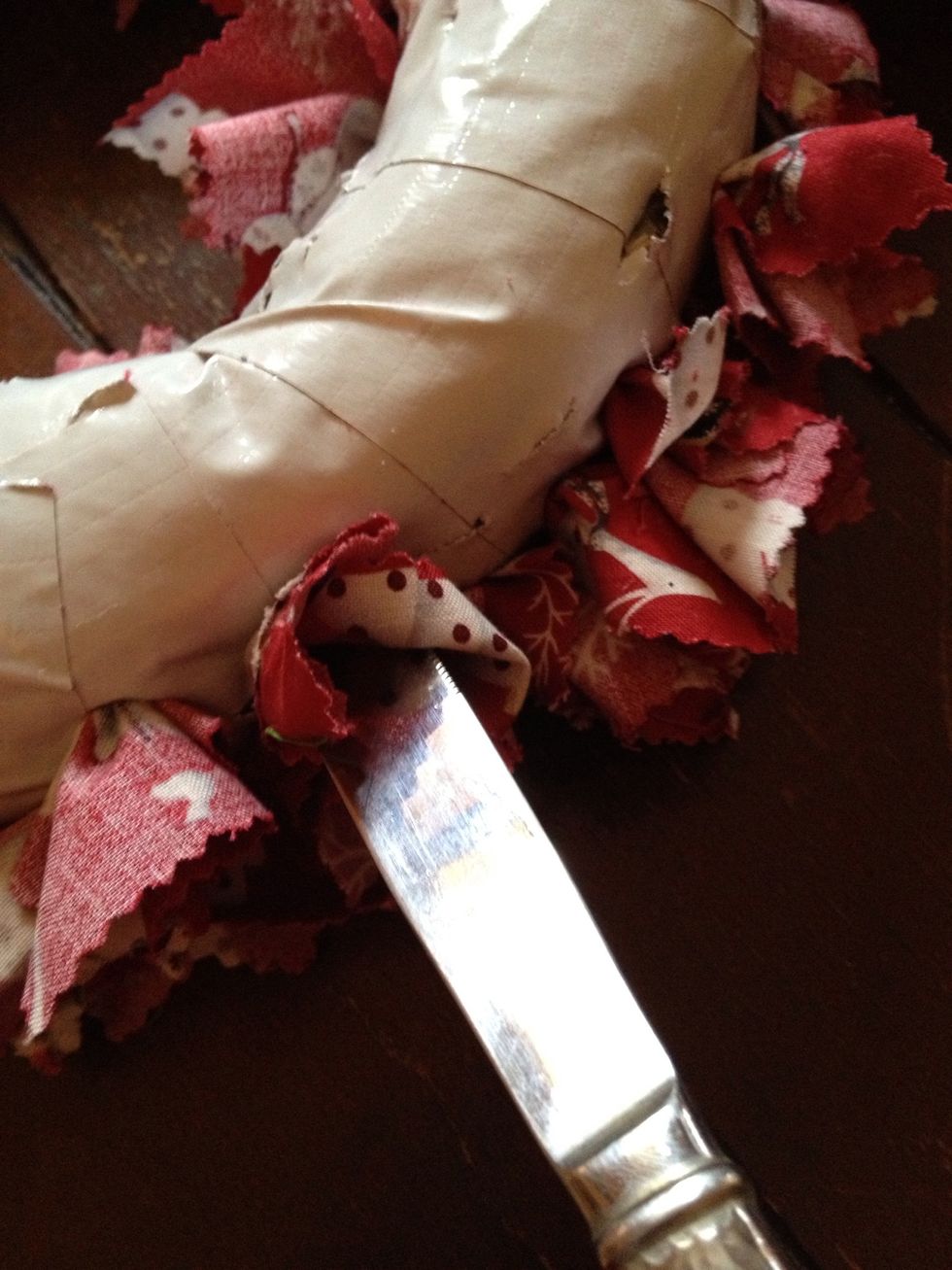 I think it works best if you cut all the holes into the wreath first and then add your fabric. You can always go back and add holes and fabric to any bare spots.
Nearly finished product. Add a bow or ornaments and hang, or use as a centerpiece.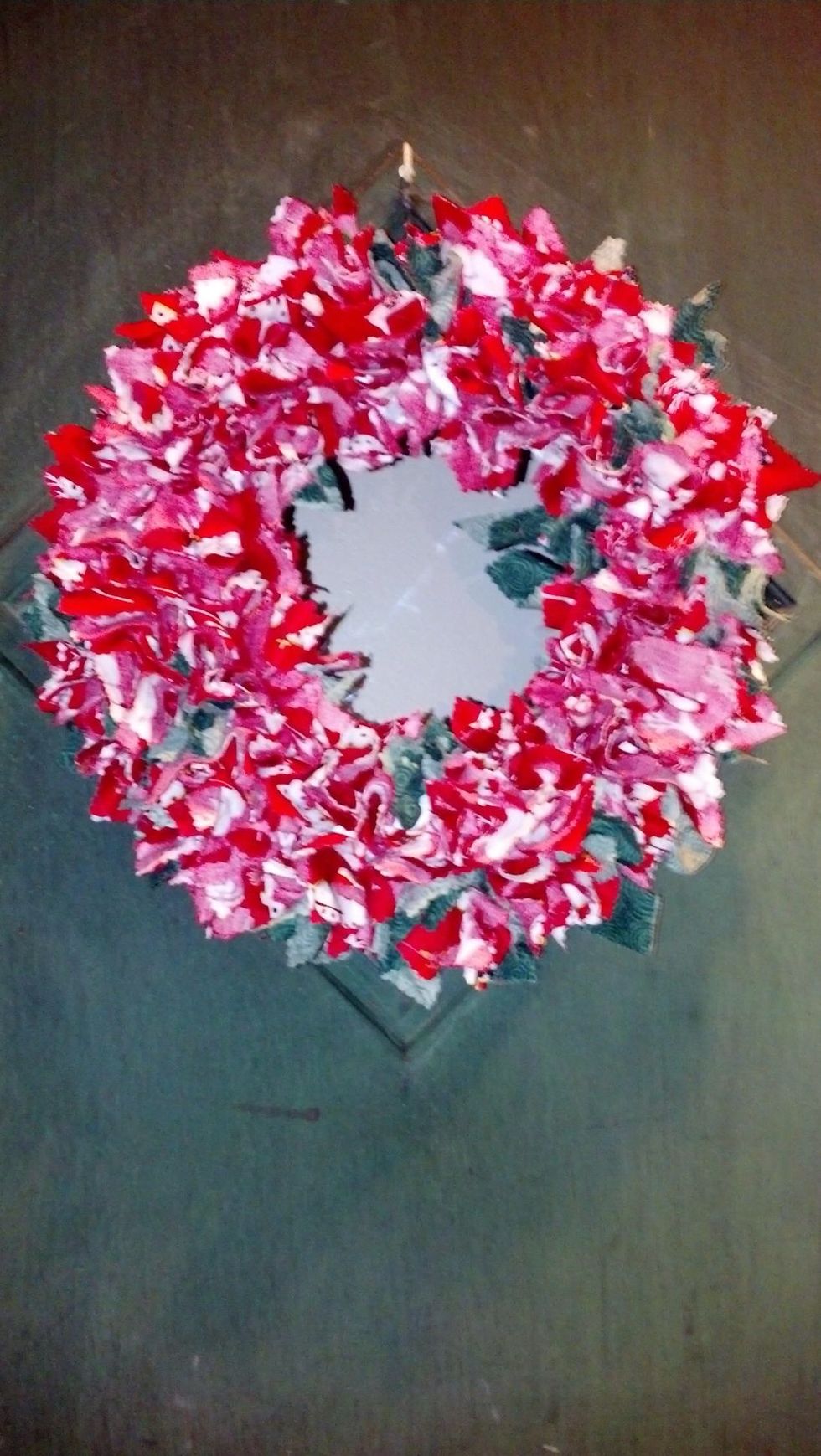 You can add different colored scraps to give it a different look.
Fabric
Straw Wreath
Pinking shears
Serrated knife
Butter knife
Duct tape (optional)