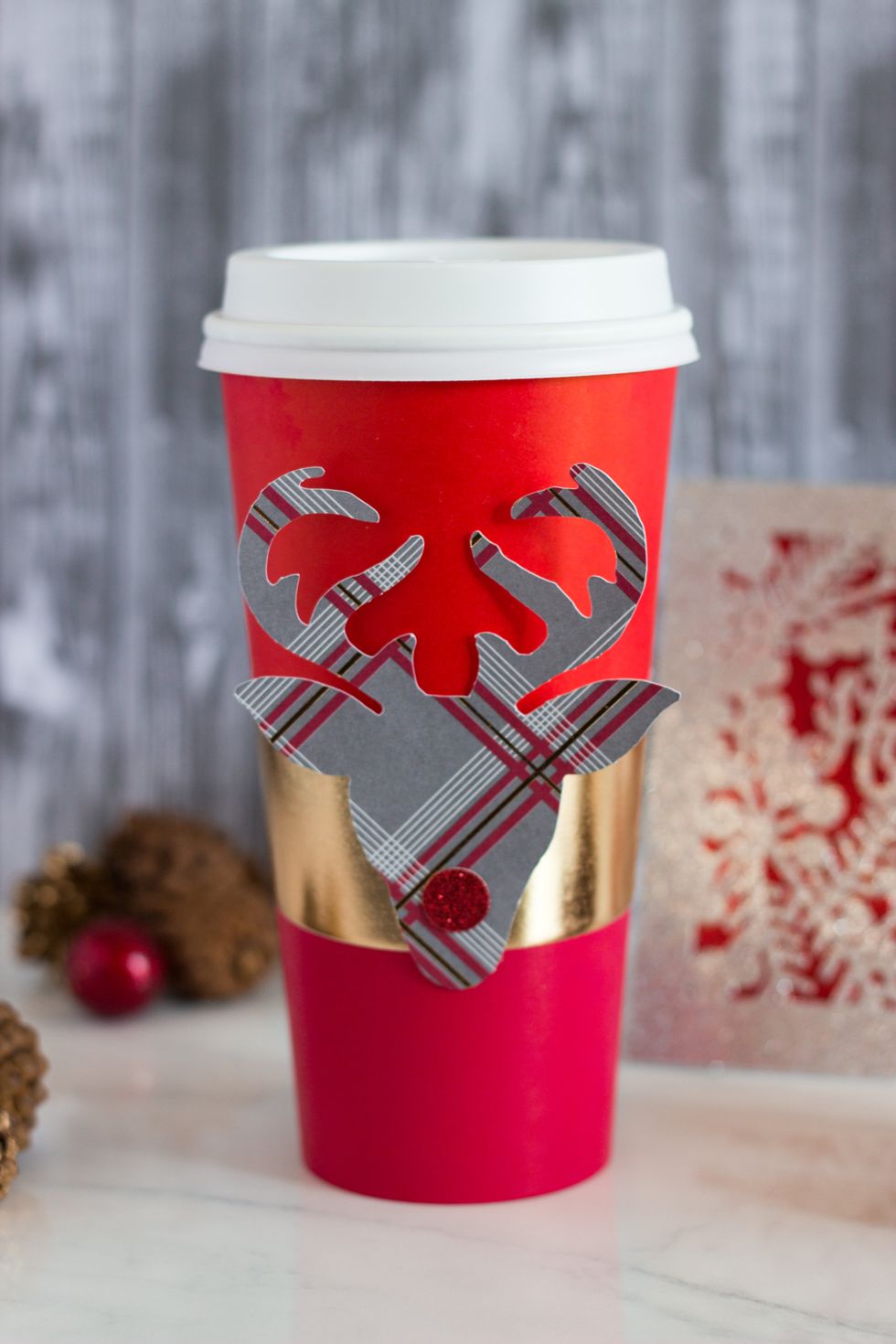 Cut a strip of metallic gold craft paper. Wrap it around the cup and cut off any extra length. Tape the ends of the strip together in the back, so the strip stays wrapped around the cup.
Pick your craft paper for the deer head. I googled a deer head silhouette and uploaded it to my Cricut Design Space. I then used my Cricut to cut the silhouette out.
Depending on your cup size, make sure your deer head is not too big or not too small.
Next, use red glitter stock to cut out a small circle for Rudolph's nose.
Glue on Rudolph's nose to the deer head silhouette, then glue the deer head to the gold sleeve.
That's it, wasn't that easy?! The creative possibilities are endless. The sleeve is reusable, so you can use it on all types of cups, you can even make these sleeves for a holiday party.
For more DIY inspiration, follow me on my blog at www.vickyb.tv <3 You can also check out my behind-the-scene videos on Snapchat (vickybtv).
Drinking cup
Metallic gold craft paper
Plaid craft paper
Red glitter craft paper
Cricut
Scissors (if no Cricut)
Tape or glue
Vicky B.
I create pretty things. ? | \nDIY, Beauty, Decor, Floral Design, Events |Mimosa Lover | Find me on Pinterest, Instagram: @vickybdesigns | Snapchat: @vickybtv