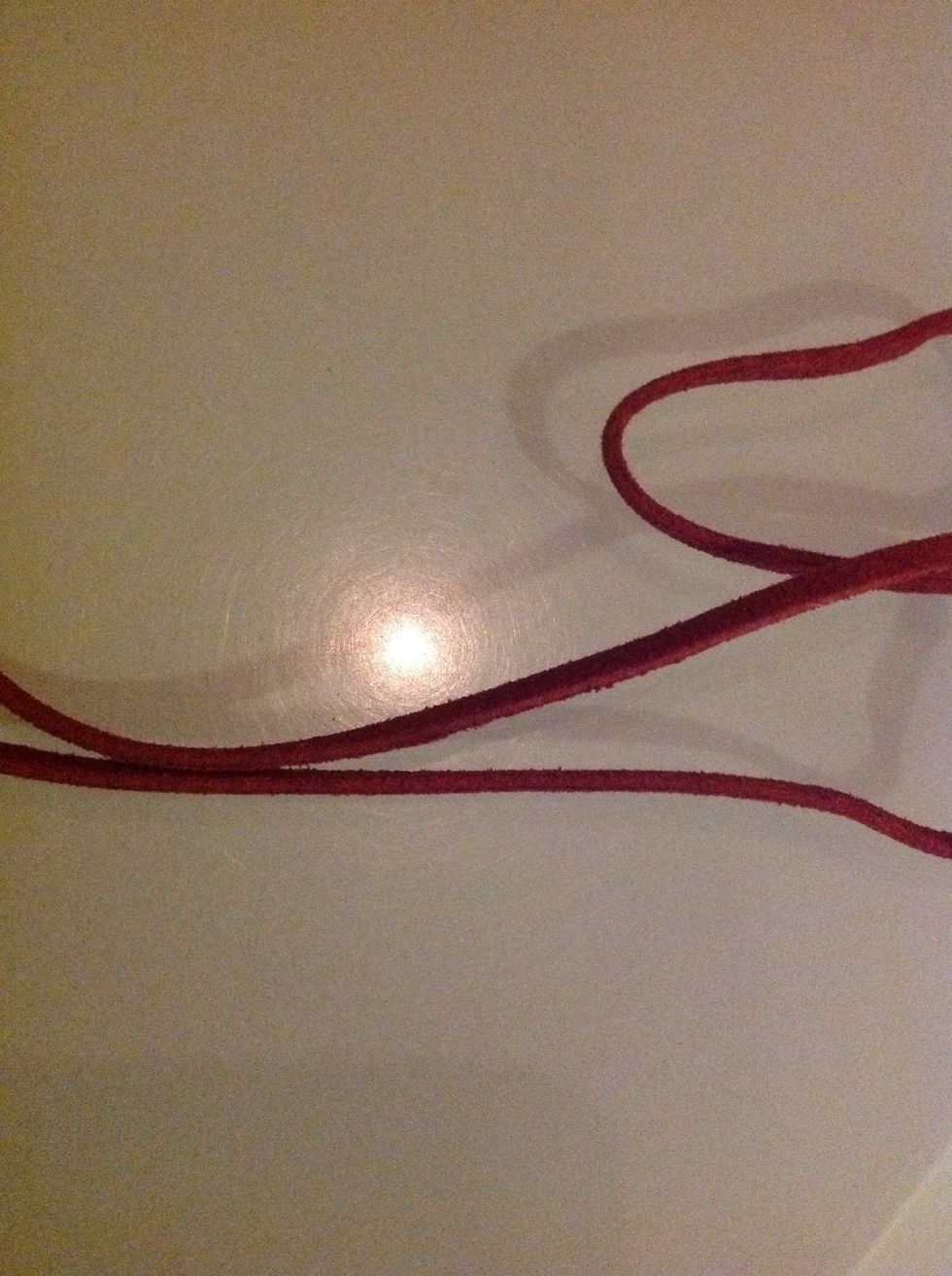 Take your flat cord, I chose red. Cut it to your desired length. Wrap it around your forehead and let a little hang. Approx 25-28 inches.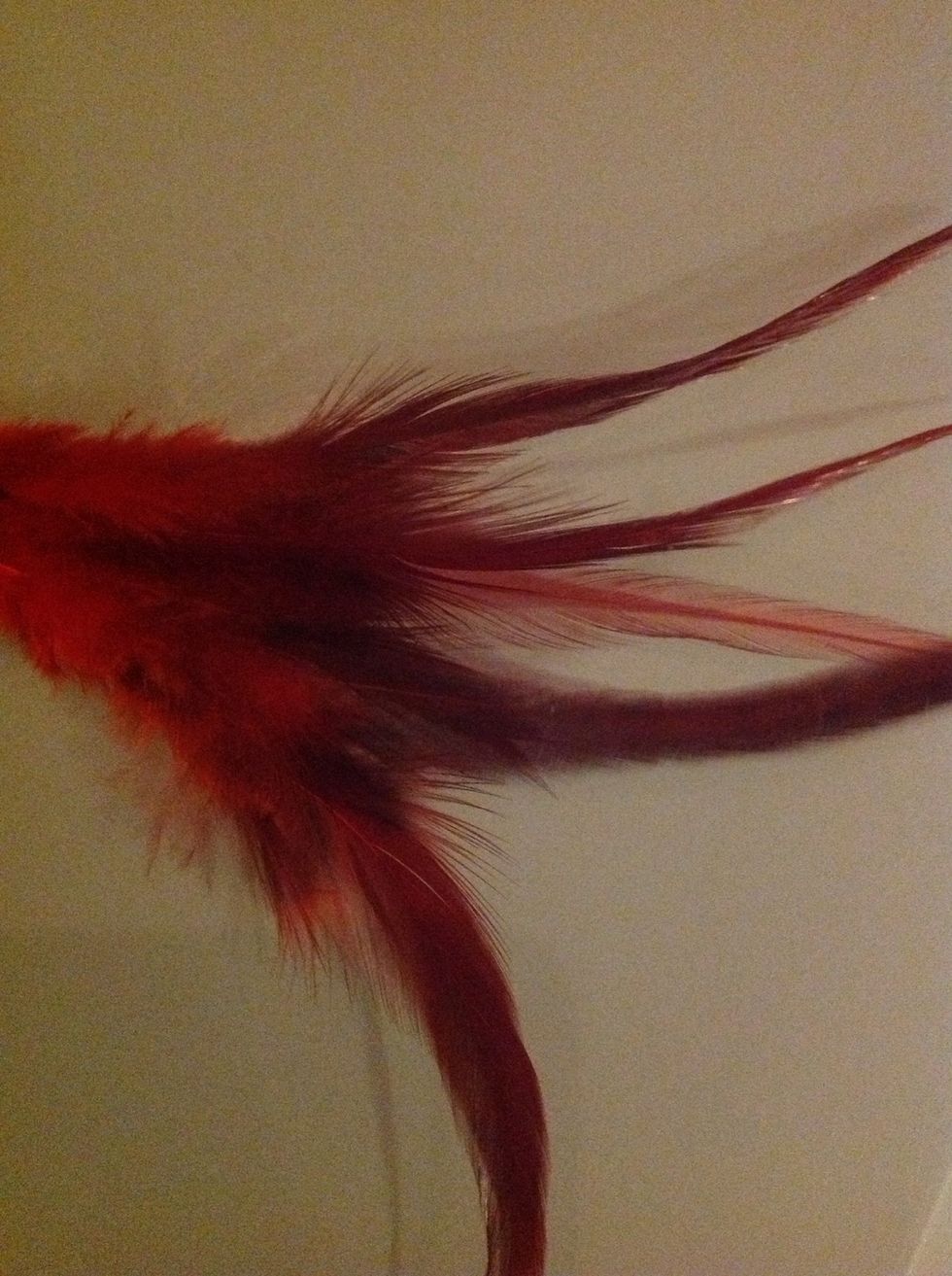 Take feathers, I chose red. I used 7 long feathers all together.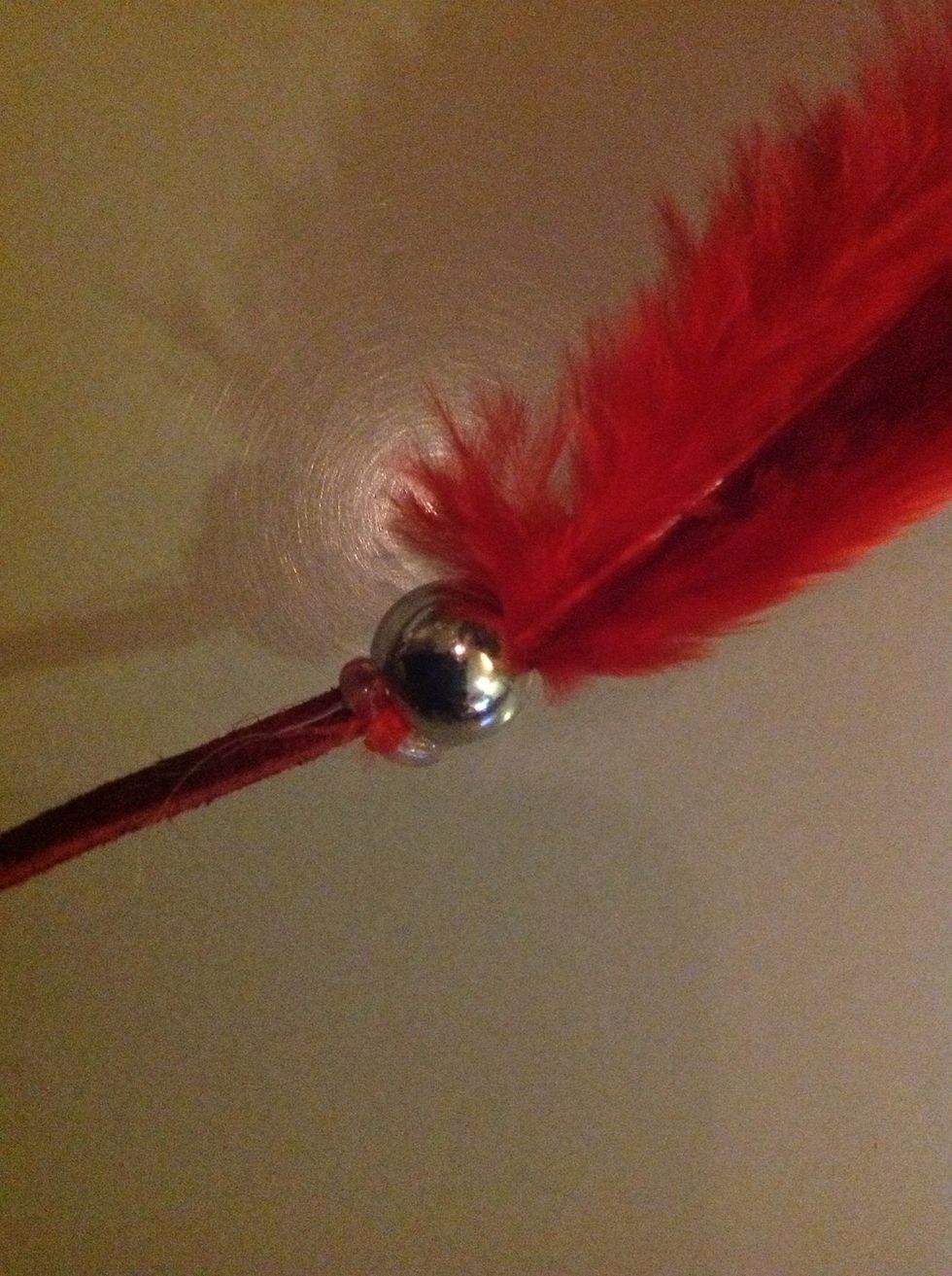 Now slip in your bead into the cord. Glue your feathers at the end of the cord. Then slowly slip your bead up, and fill in the hole with glue at both the ends of the bead. It should look like this.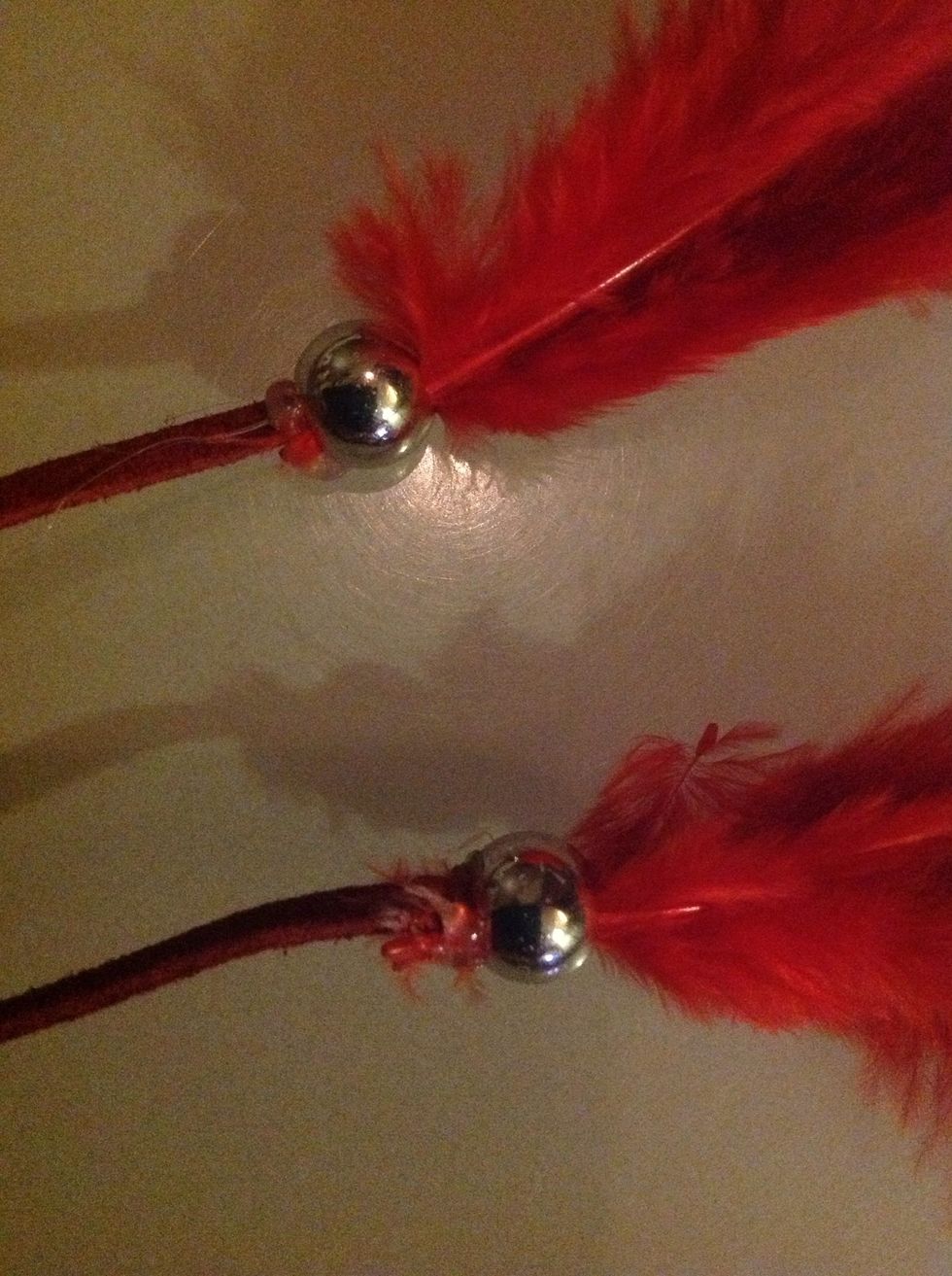 Do the same thing on the other end of the cord. Let the glue dry, it should look like this.
The end product! Now wrap this around your forehead, and you have a great accessory for the music festivals!
25.0in Flat cord
2.0 Silver beads
Glue
Scissors
A few feathers matching your cord.