Make a High Protein Omelette Sandwich (W/ Macros)
171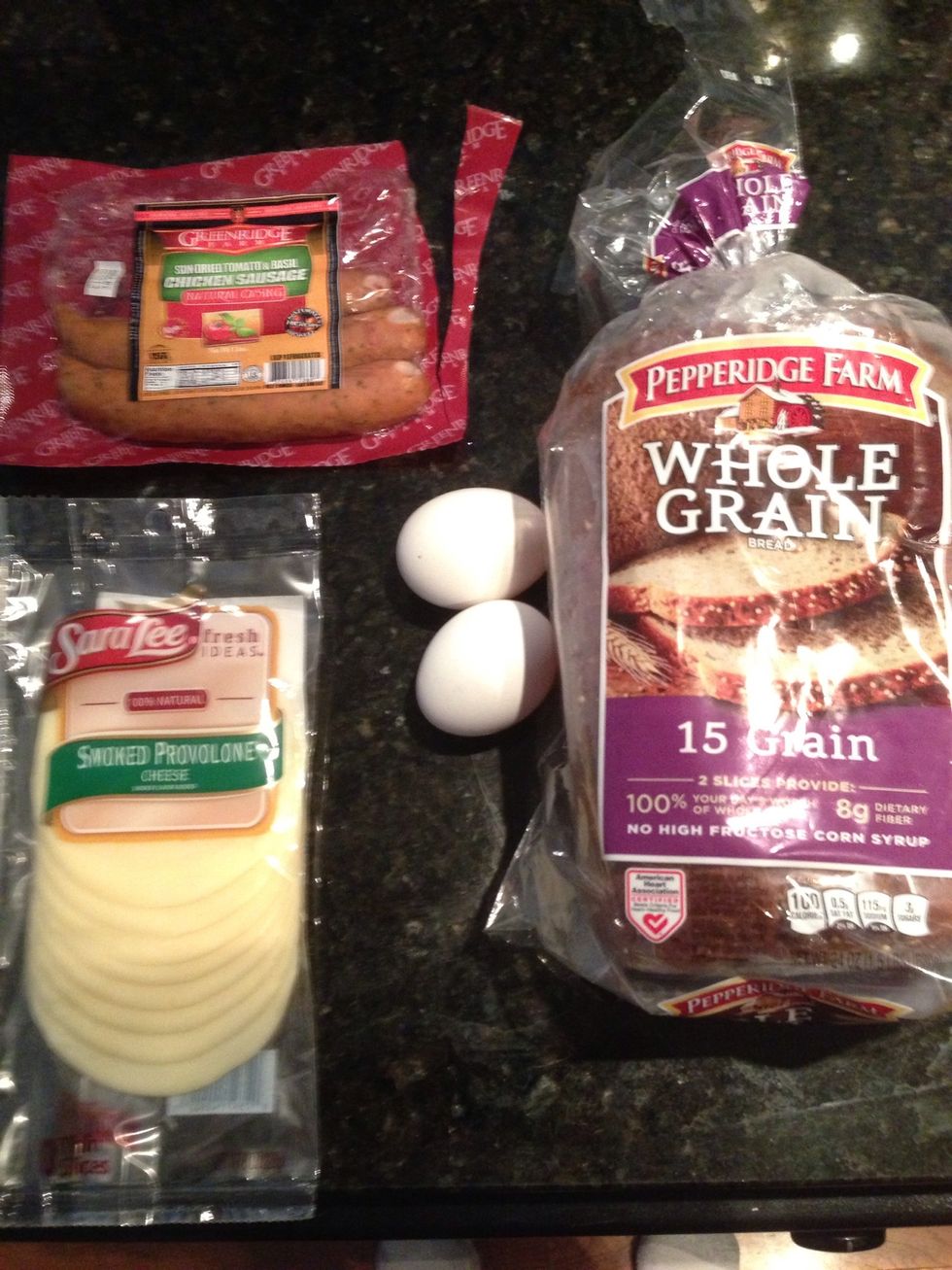 Here are the ingredients I use. You can modify to taste but that will affect the macros/calories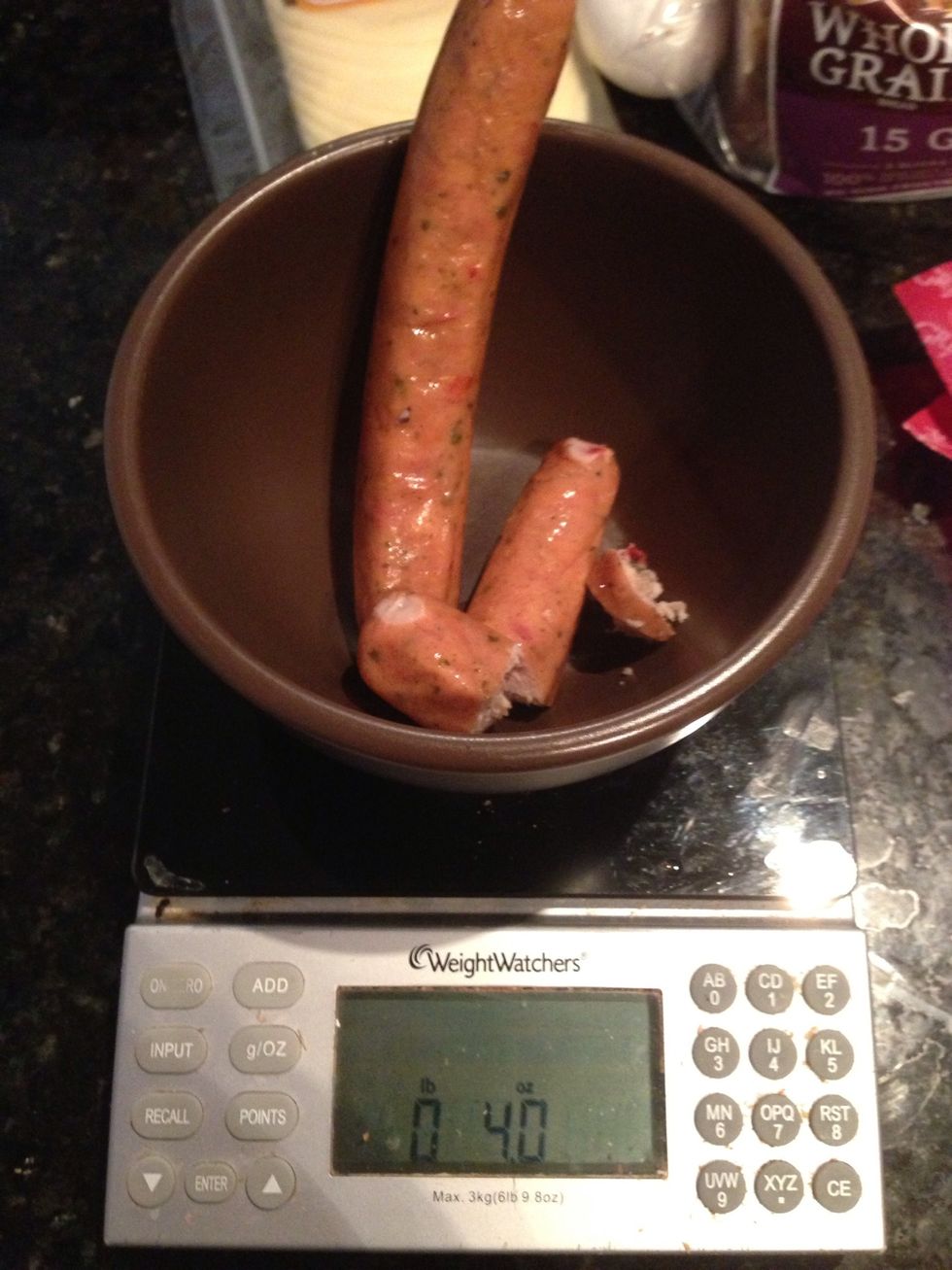 Start by weighing out 4 ounces of chicken sausage (low fat, high protein).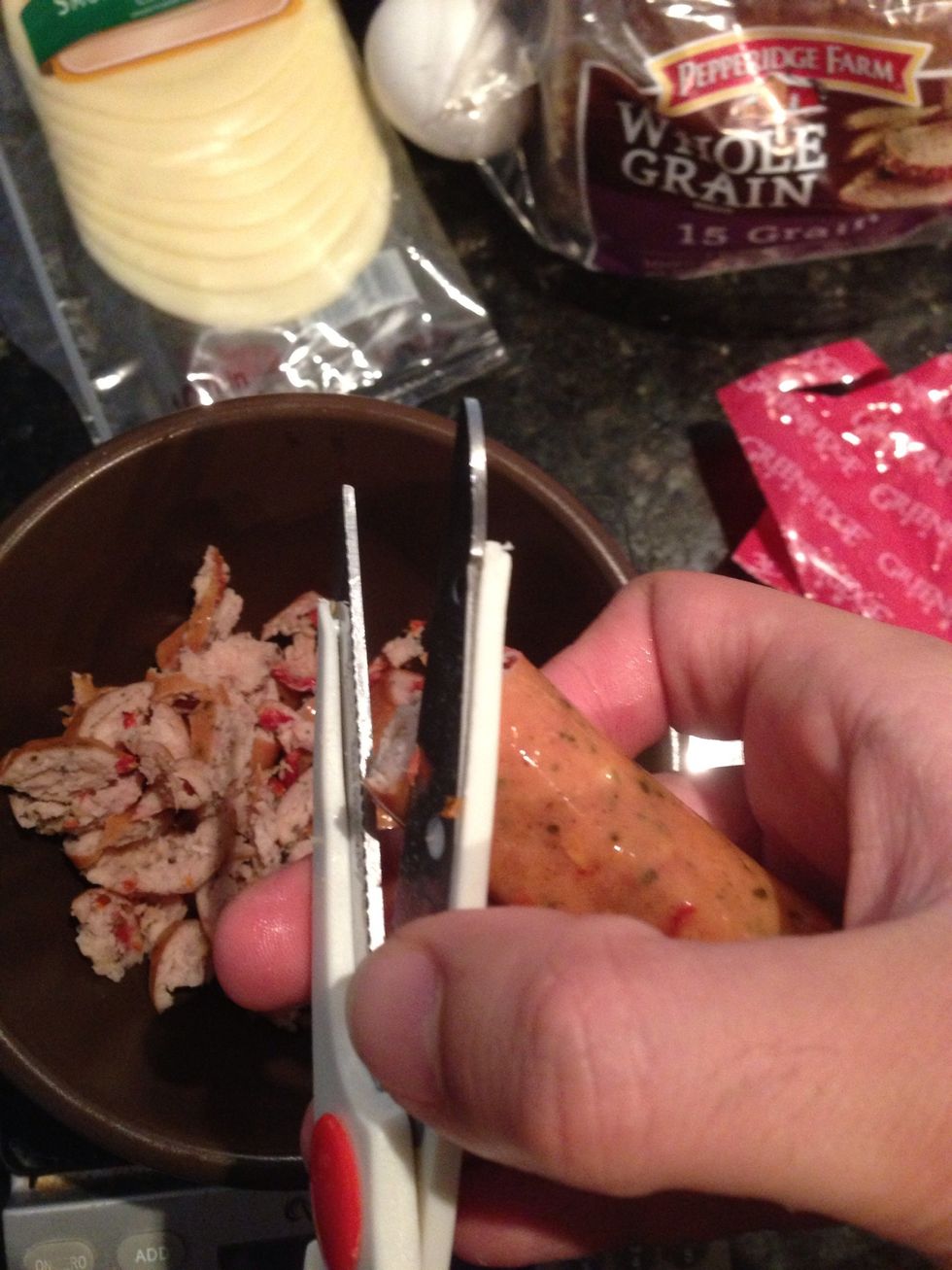 Use kitchen scissors to cut it into small pieces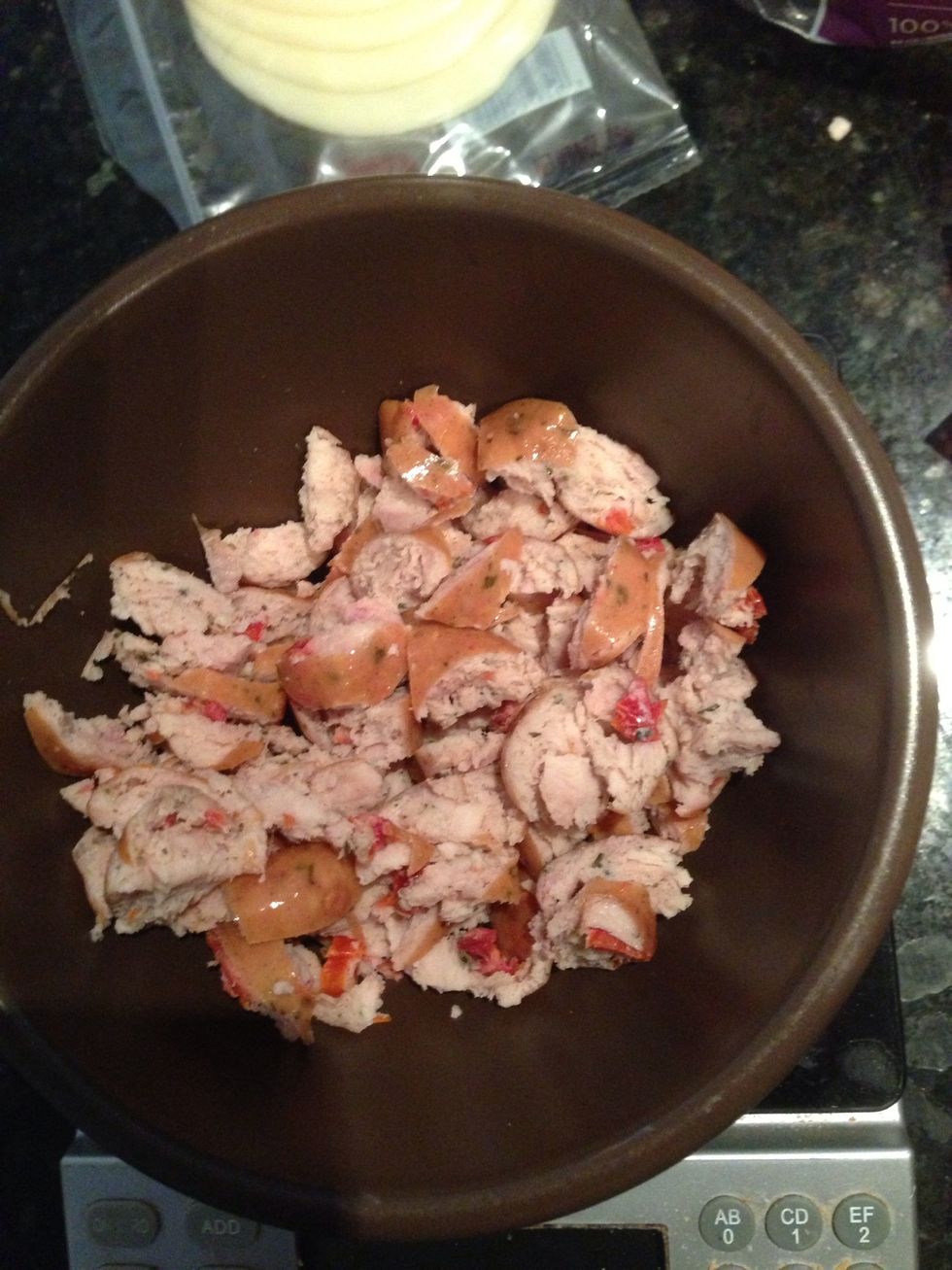 This is what it should look like. The smaller the better, because this will hold better in your sandwich
Add your two large eggs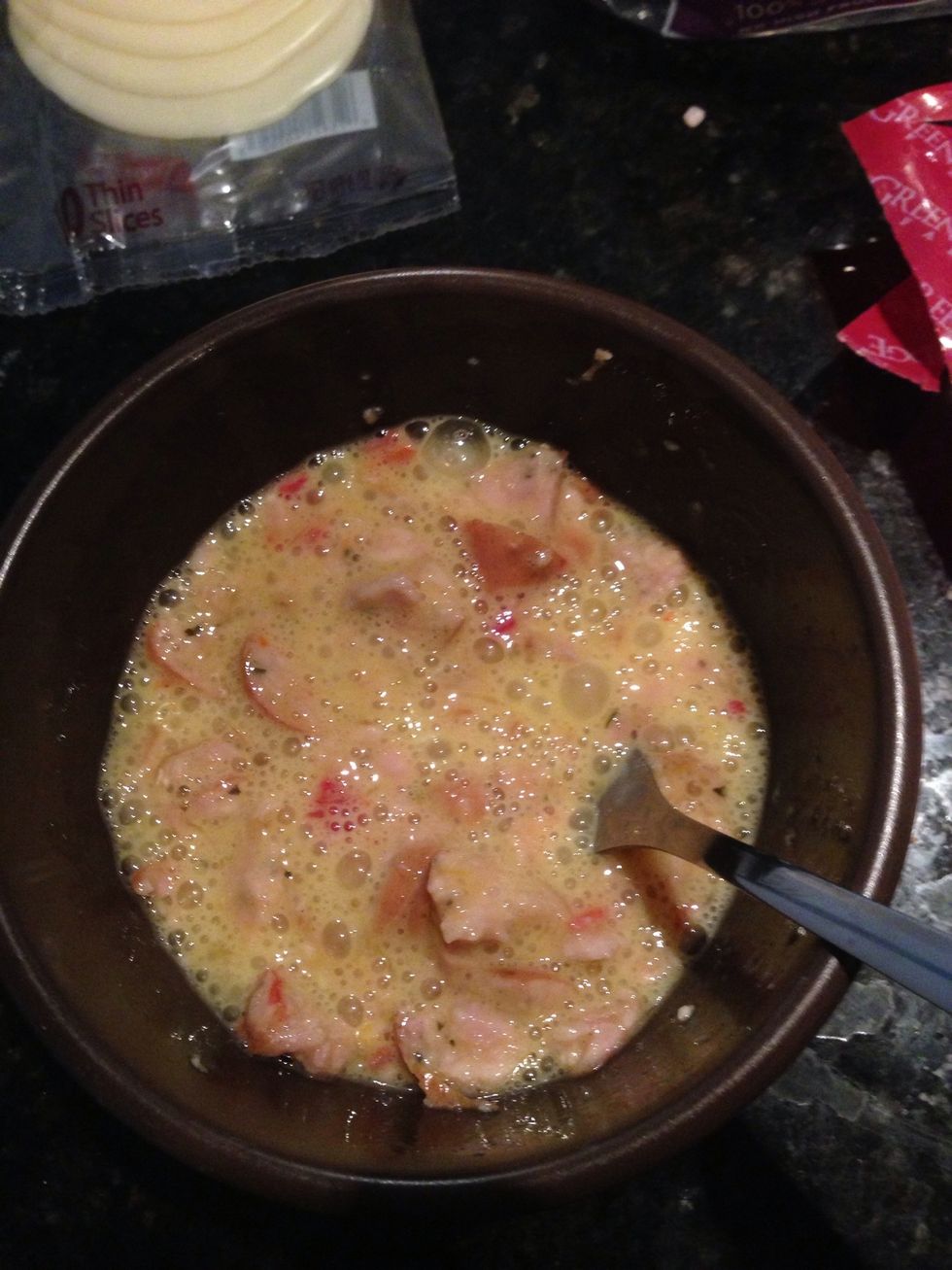 Use a fork to mix it all together to form your batter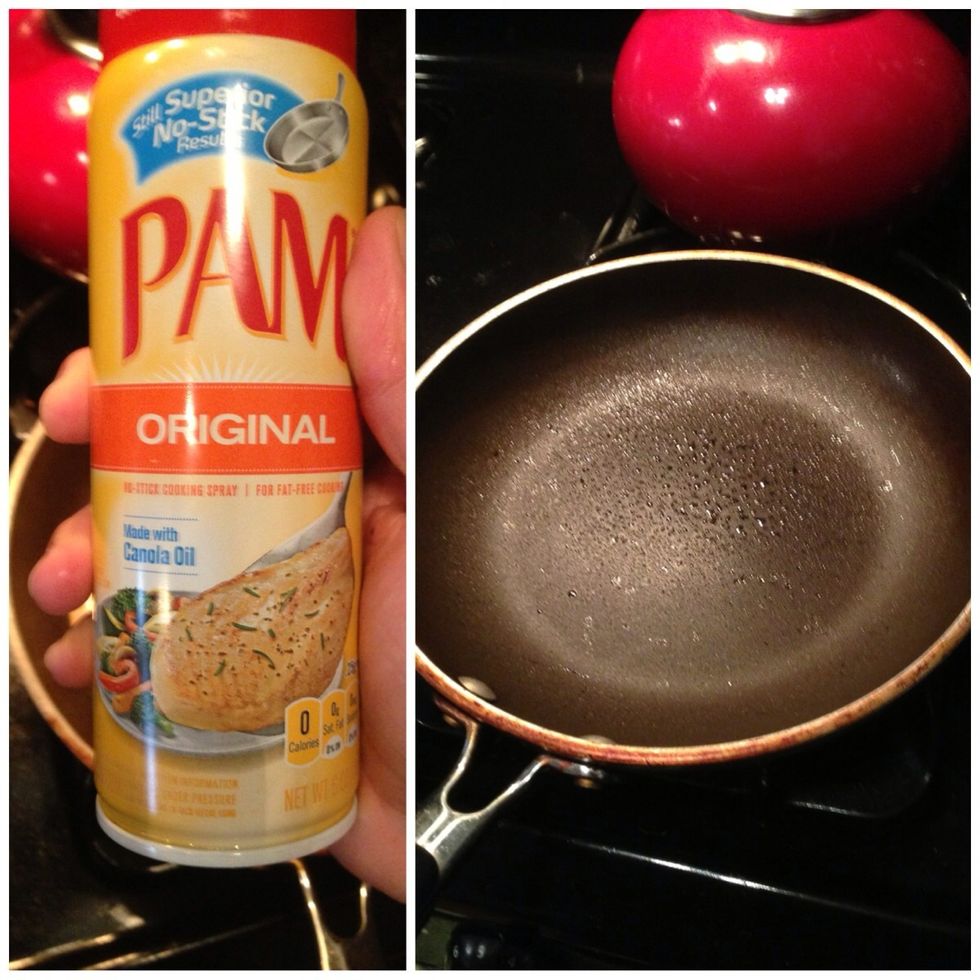 Spray some non-stick spray into a pan preheated on medium heat. This is important and will help for ease in flipping!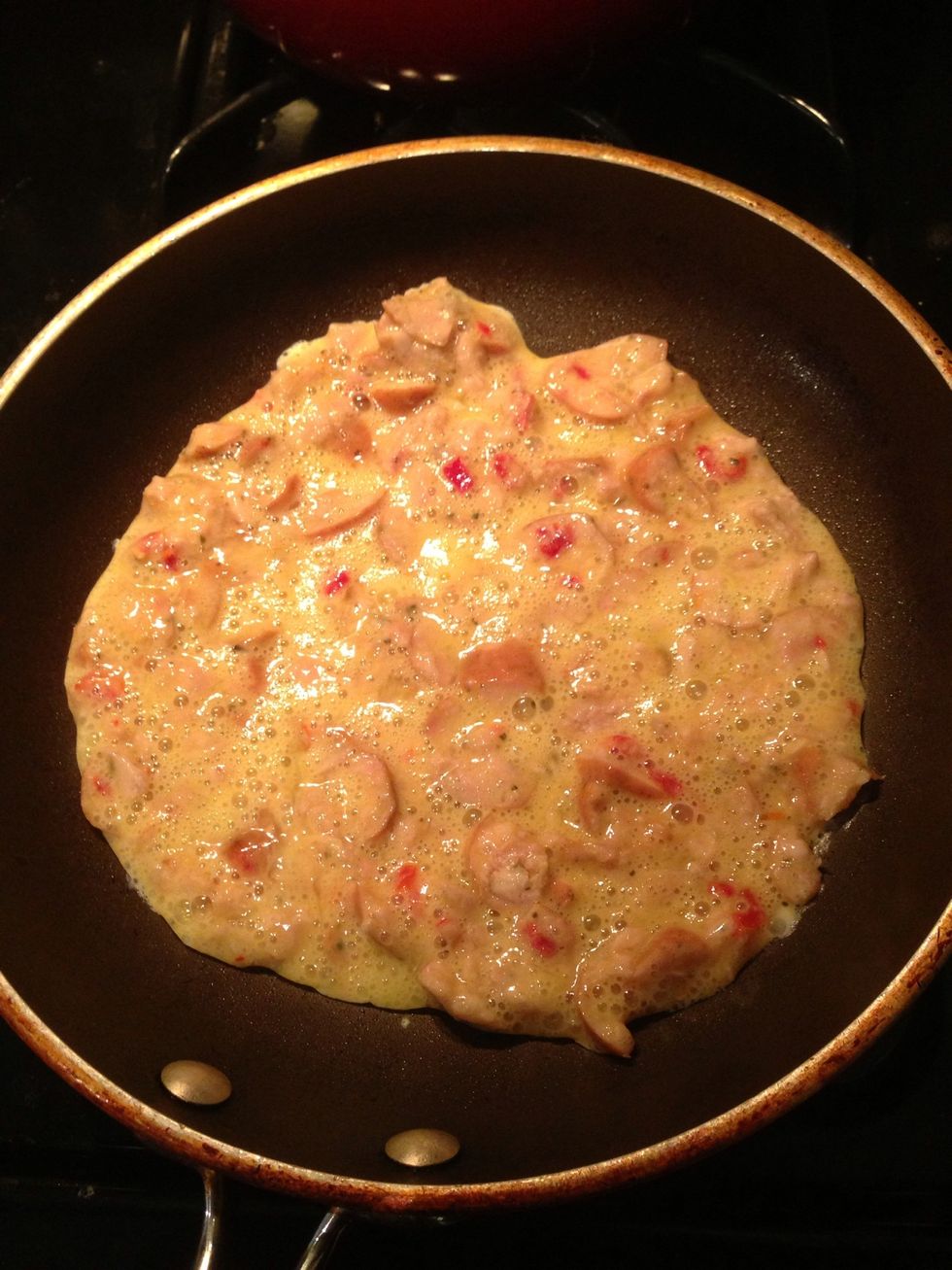 Spread out your batter on the heated pan distributing the sausage evenly across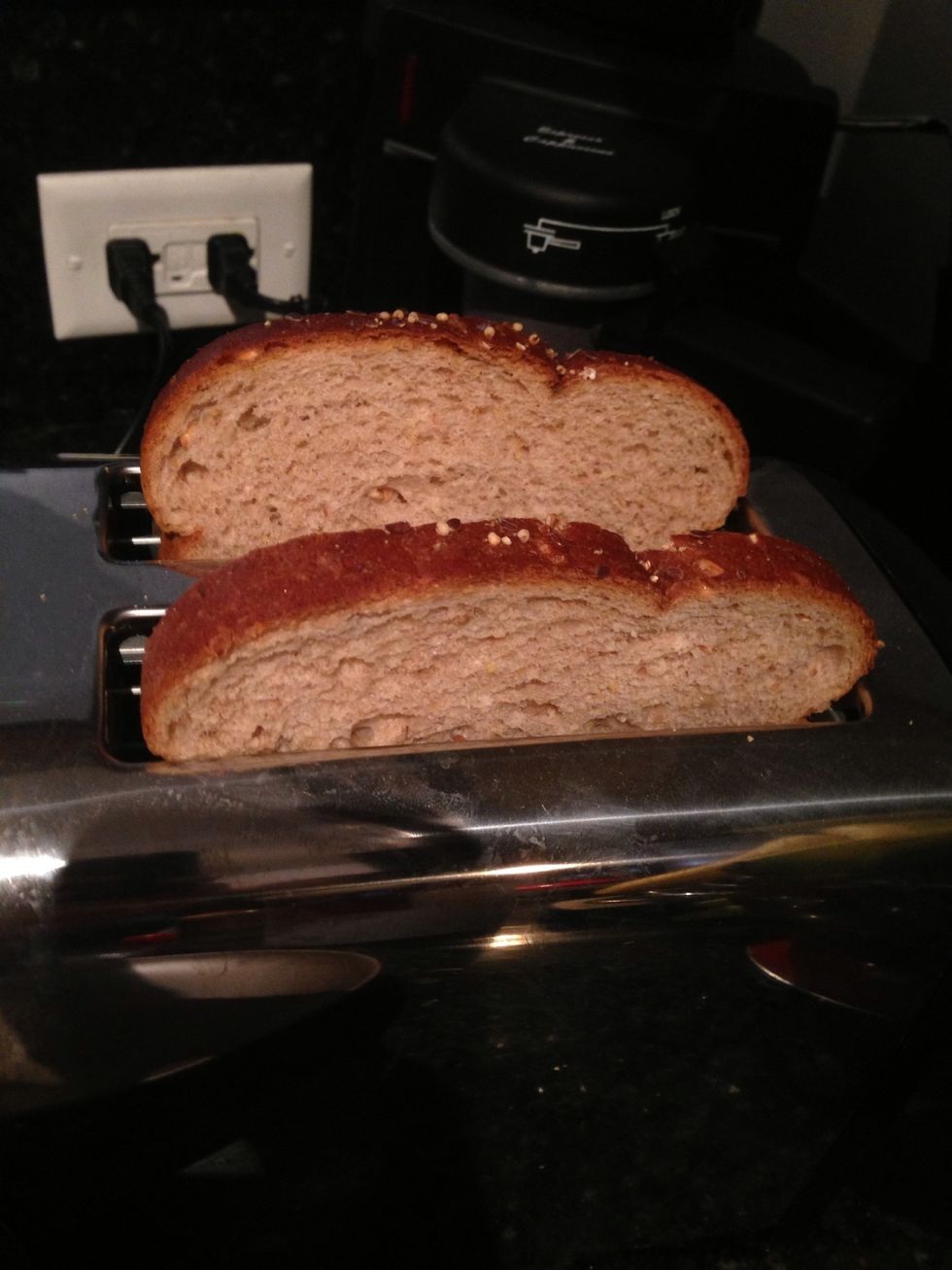 While that cooks on medium heat, toast two slices of bread.
Once the omelette starts to form, tilt the pan to spread the batter around the edges. This will make the flipping easier also!
Now, push the edges of the omelette inwards using a spatula. This will ensure your omelette is sturdy.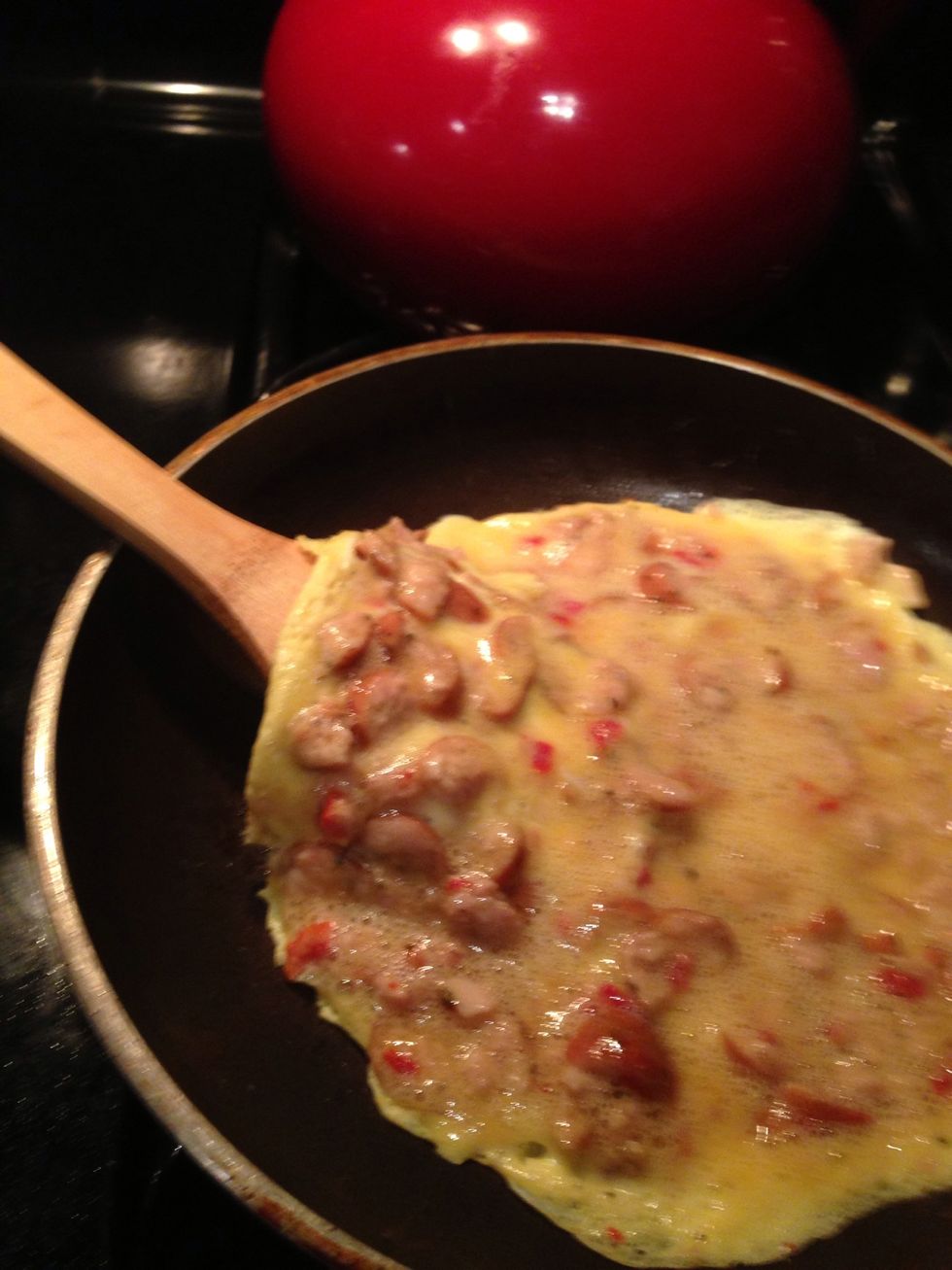 After roughly 5 minutes, carefully slide the spatula under the omelette to loosen and separate it from the pan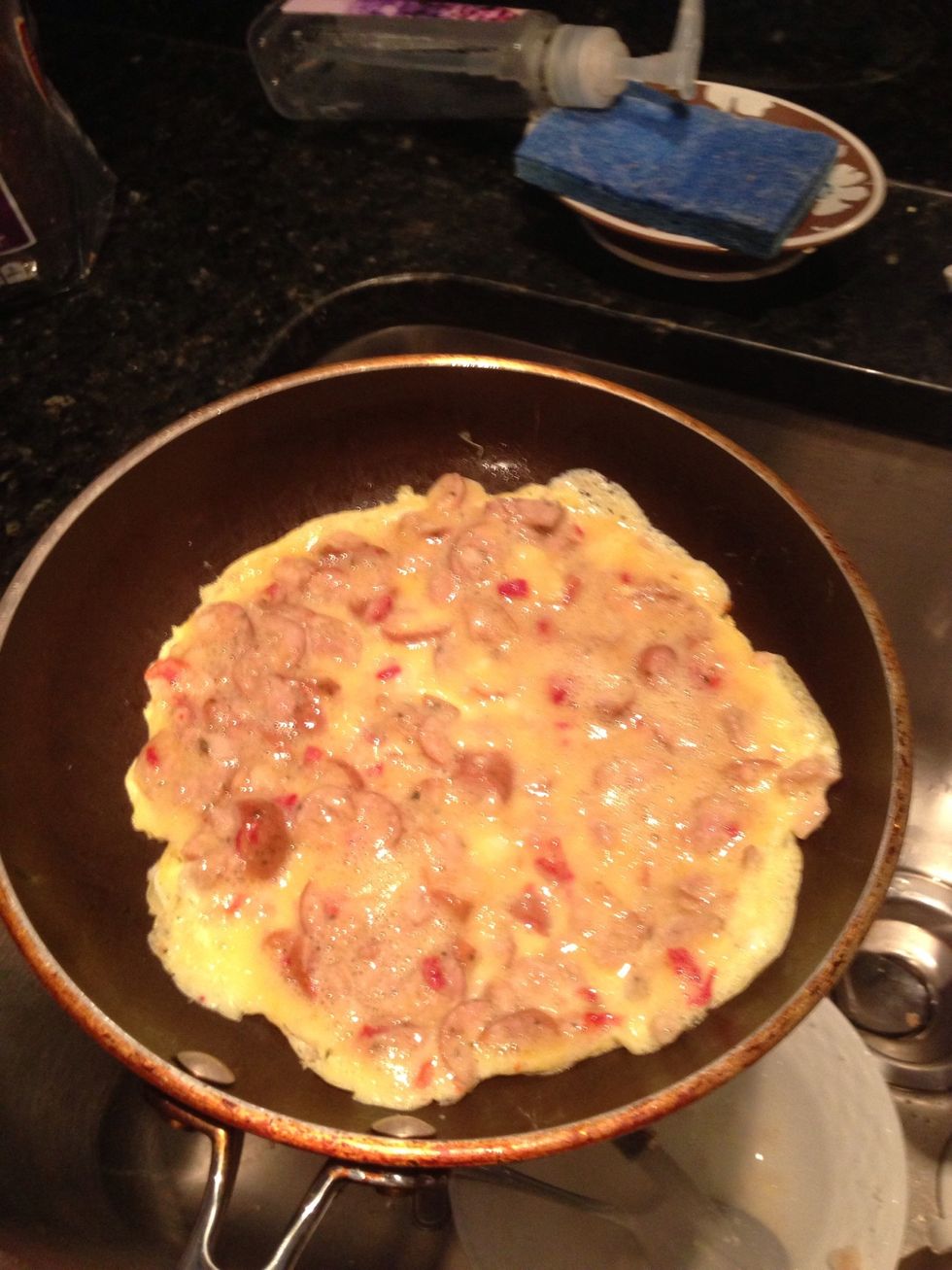 Now the hard part: flipping! Move over to the sink where you may have more room...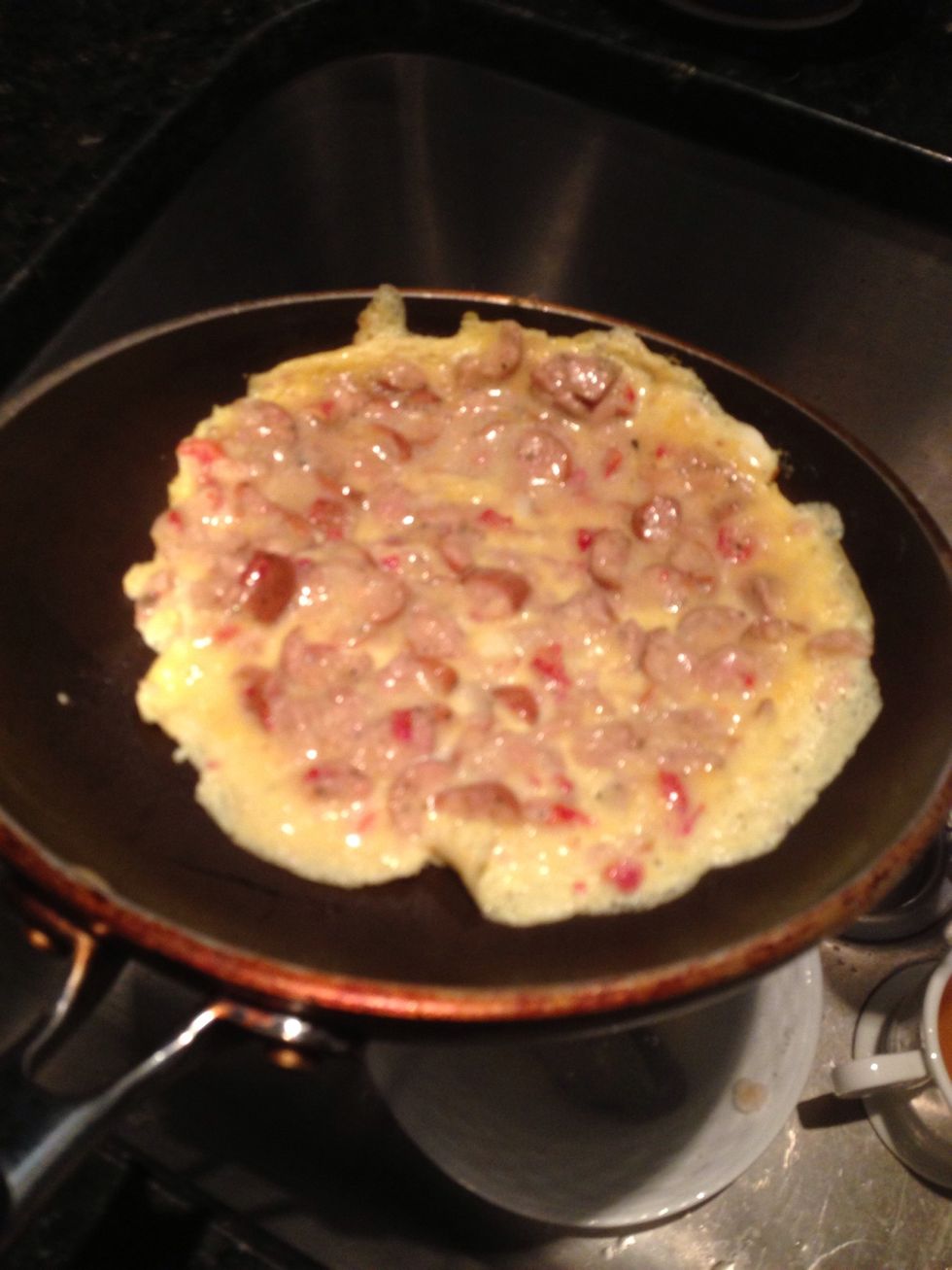 Move the omelette near the edge of the pan...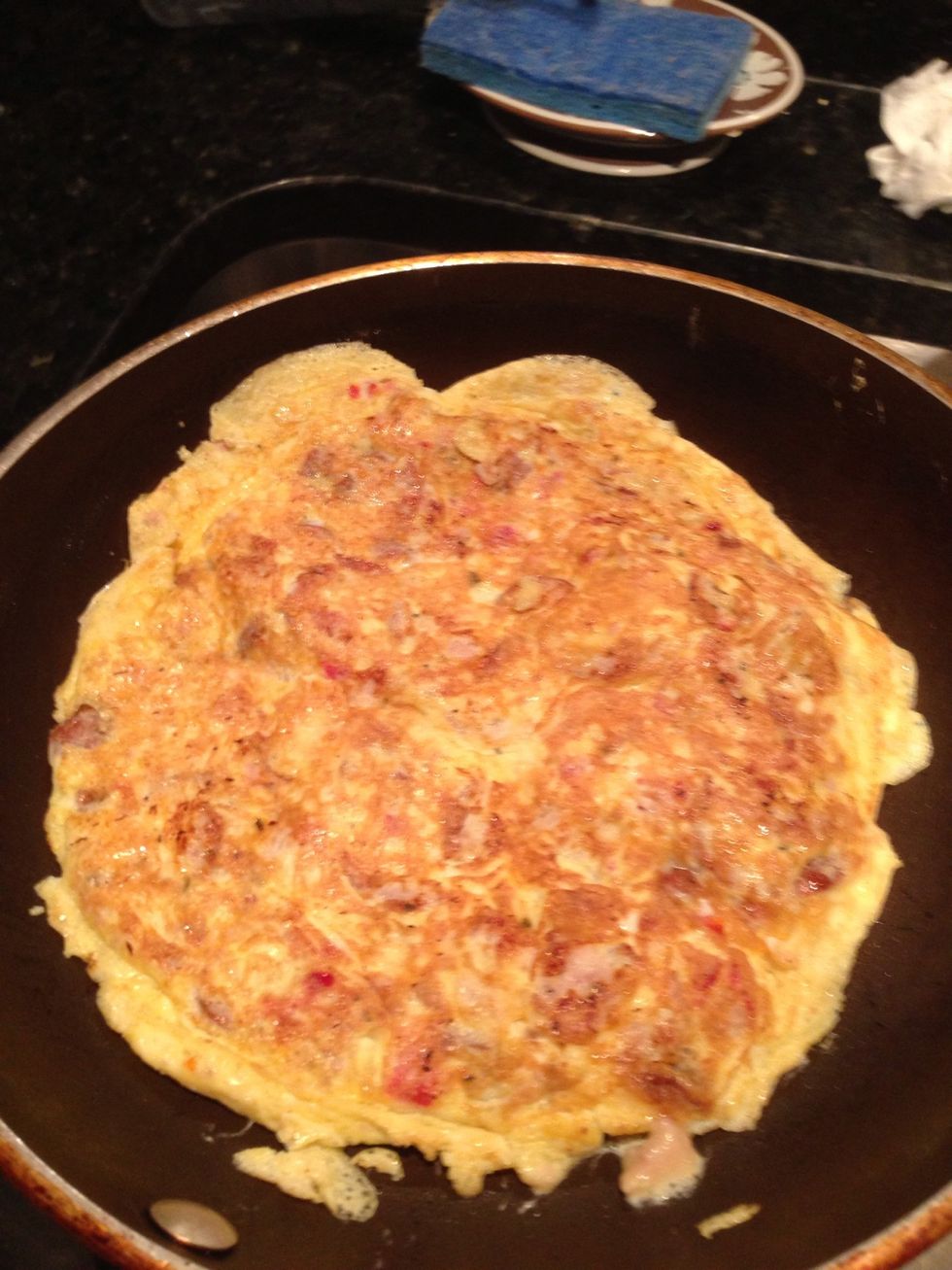 ....and flip! It's all in the wrist...and don't aim for height.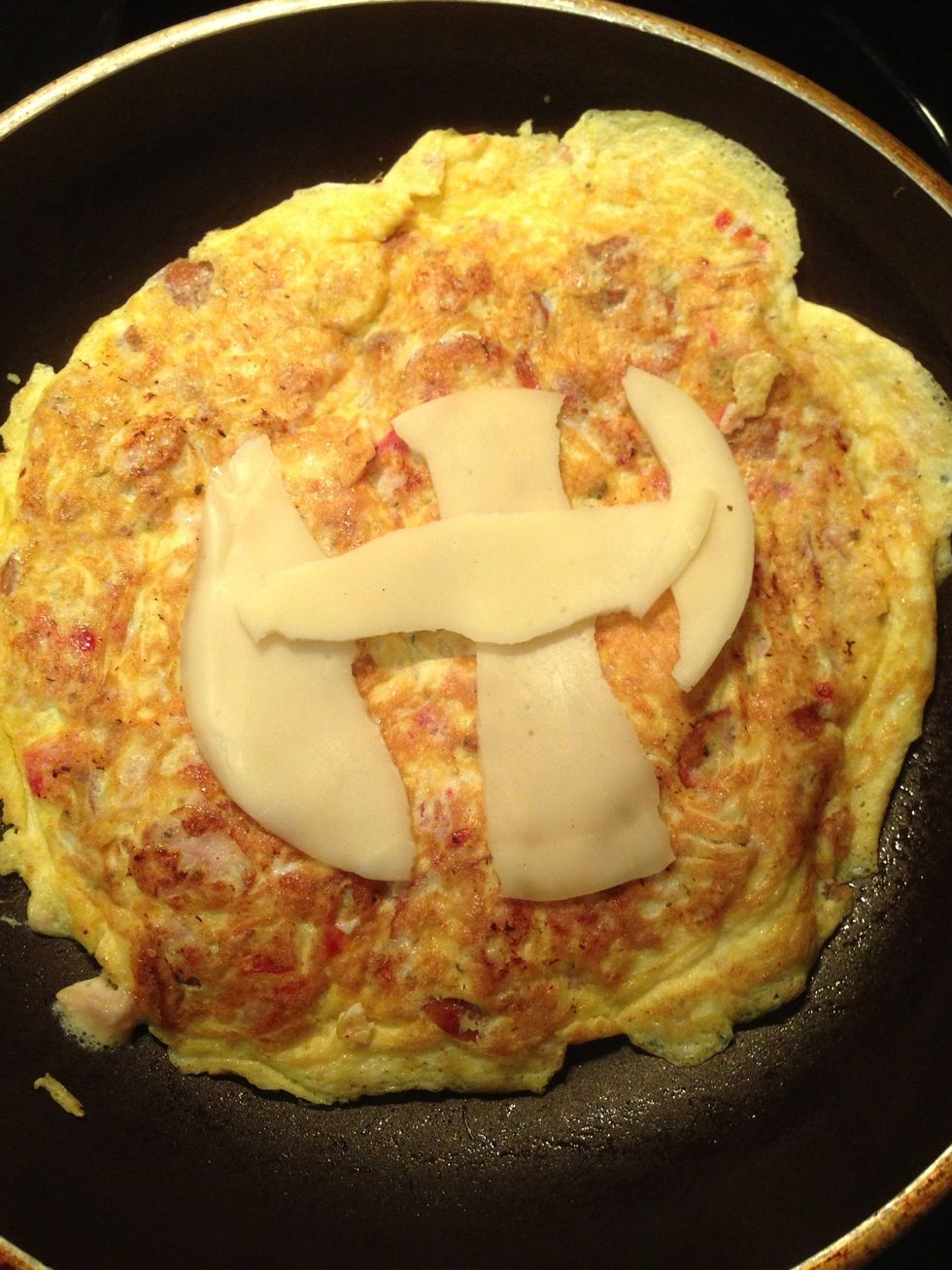 Lay out your cheese and let it sit for a few minutes on mid-low heat.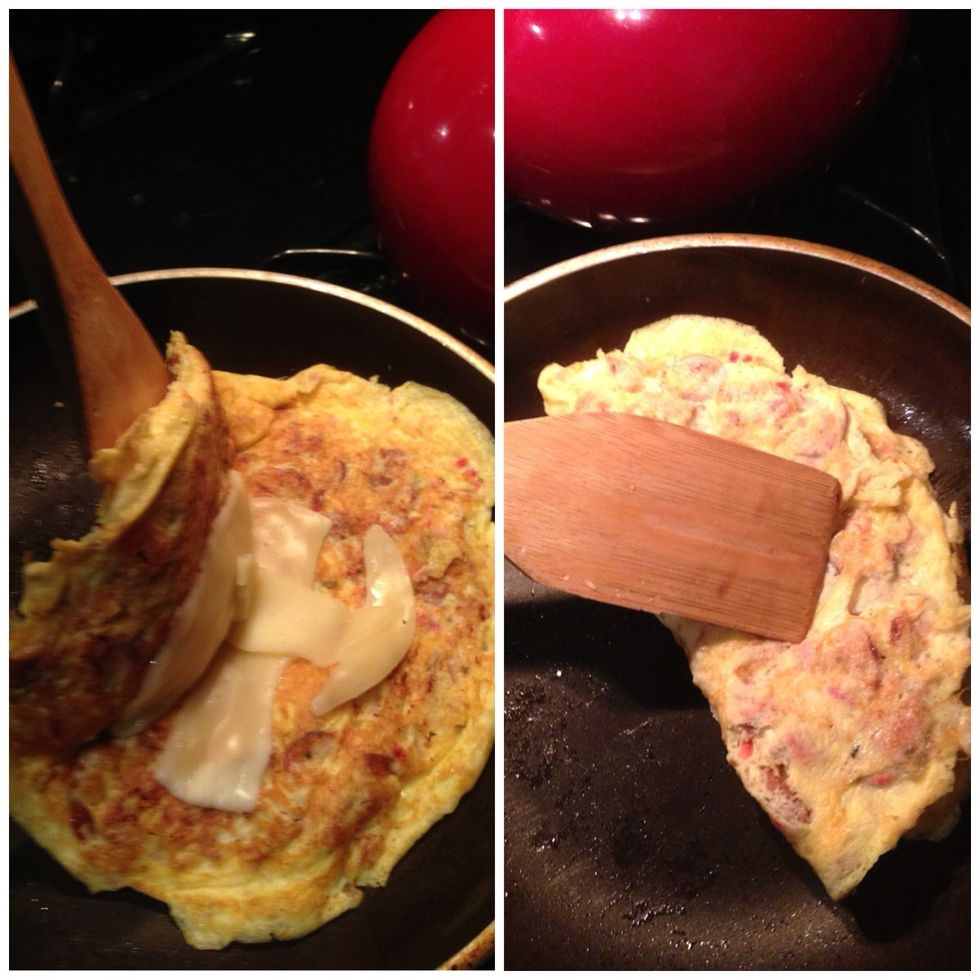 Once it starts to melt, fold the omelette in half and press it together.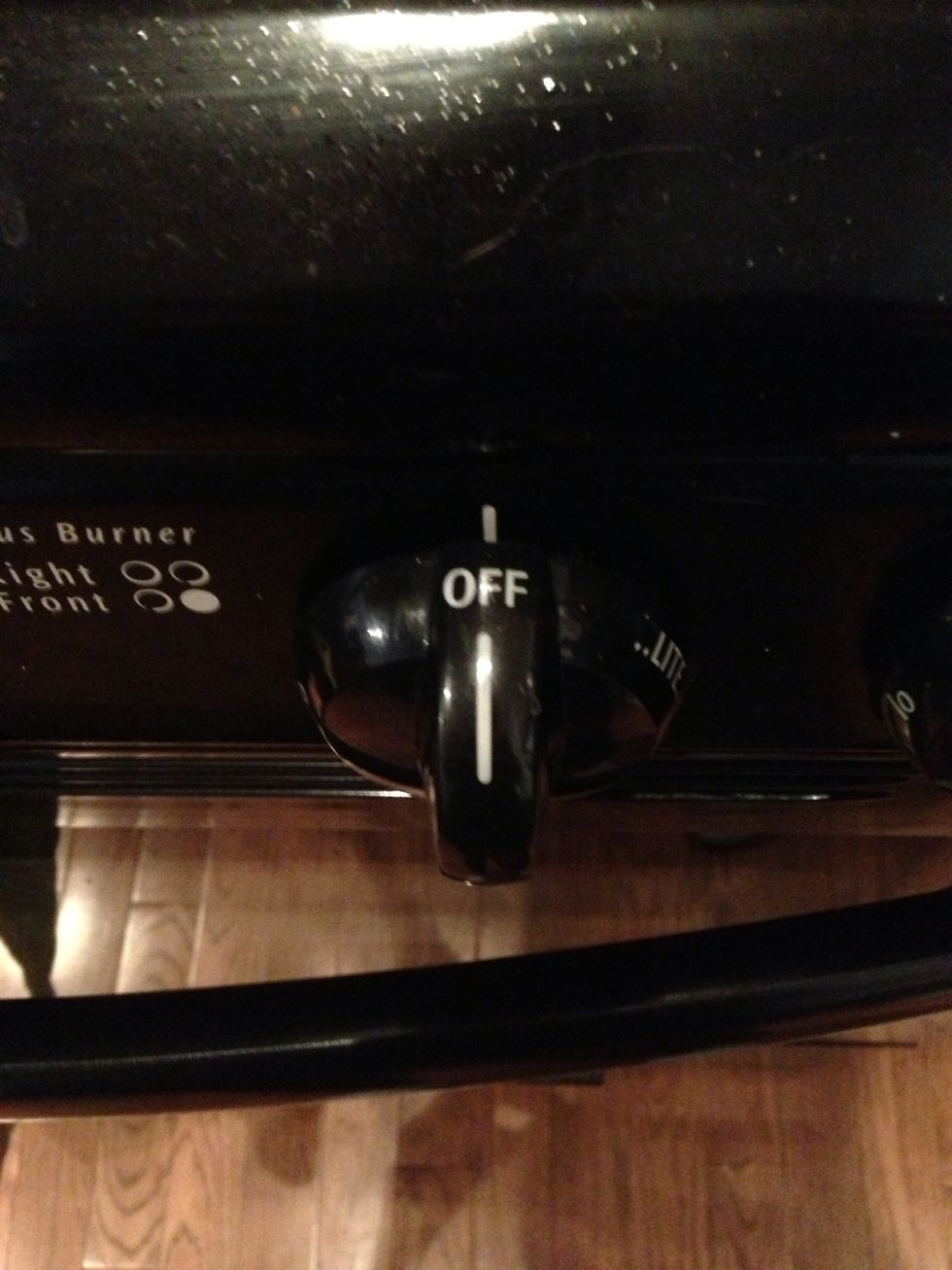 You can now turn off the heat.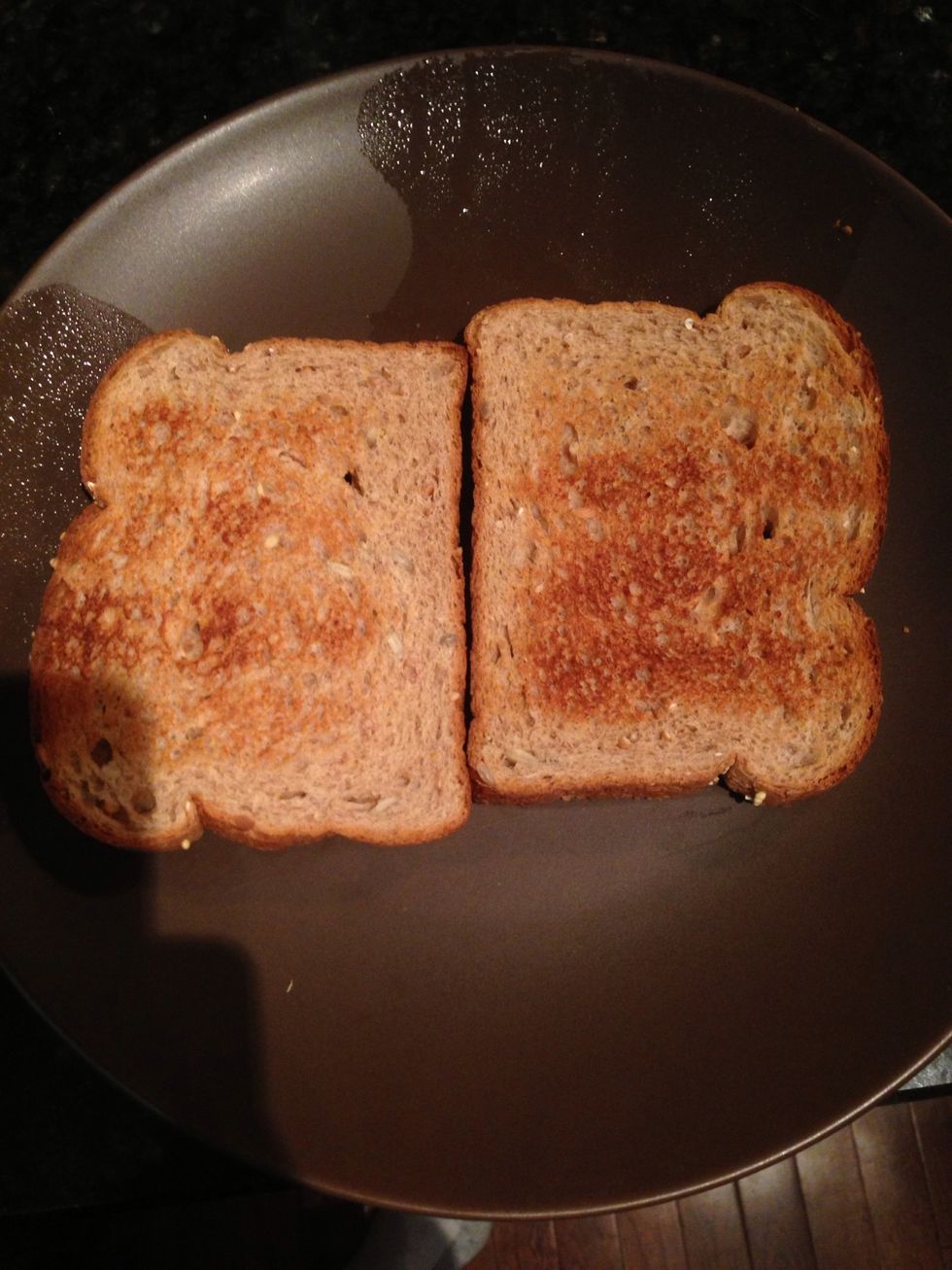 Prepare the toast!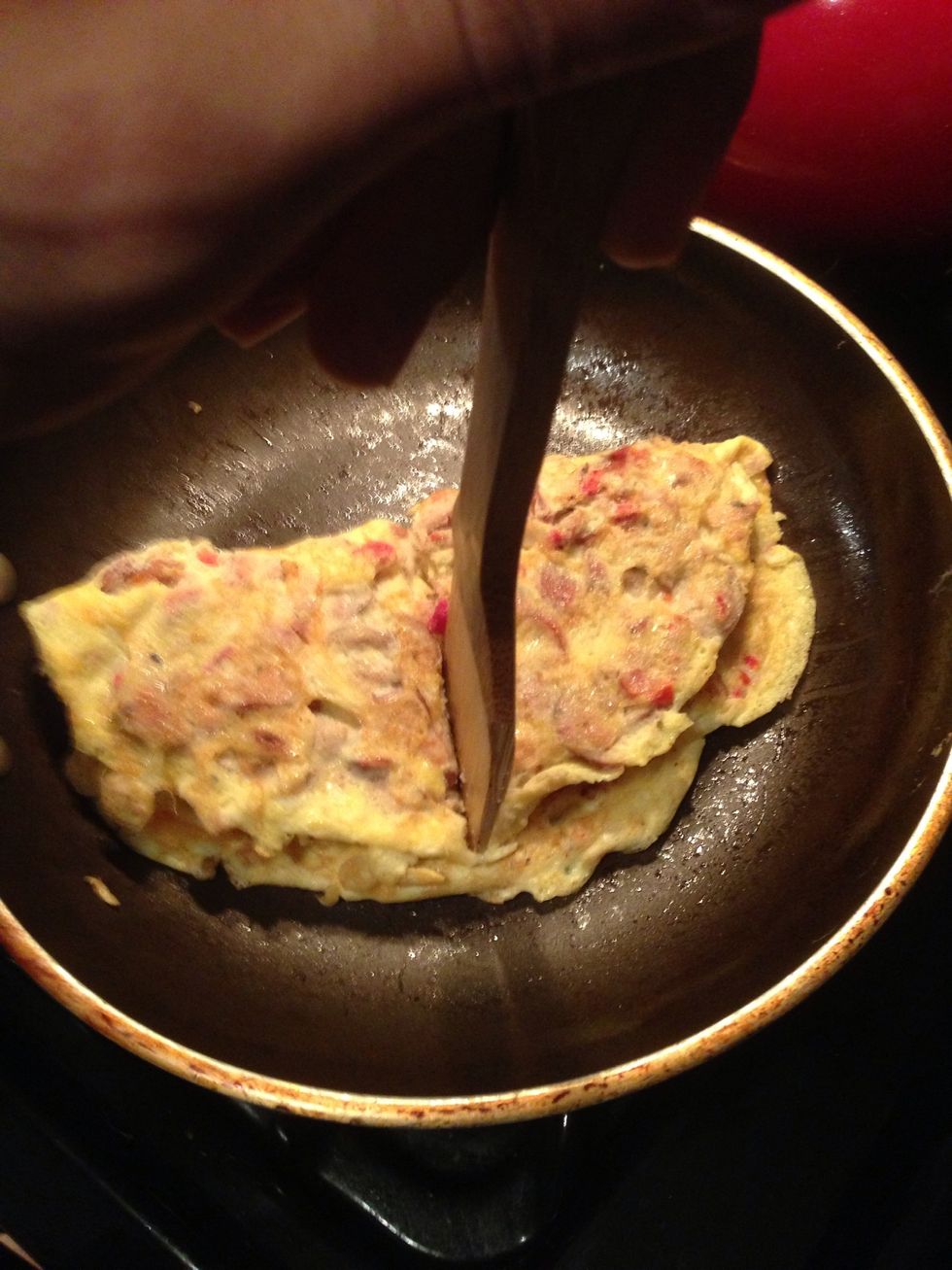 Cut the omelette In half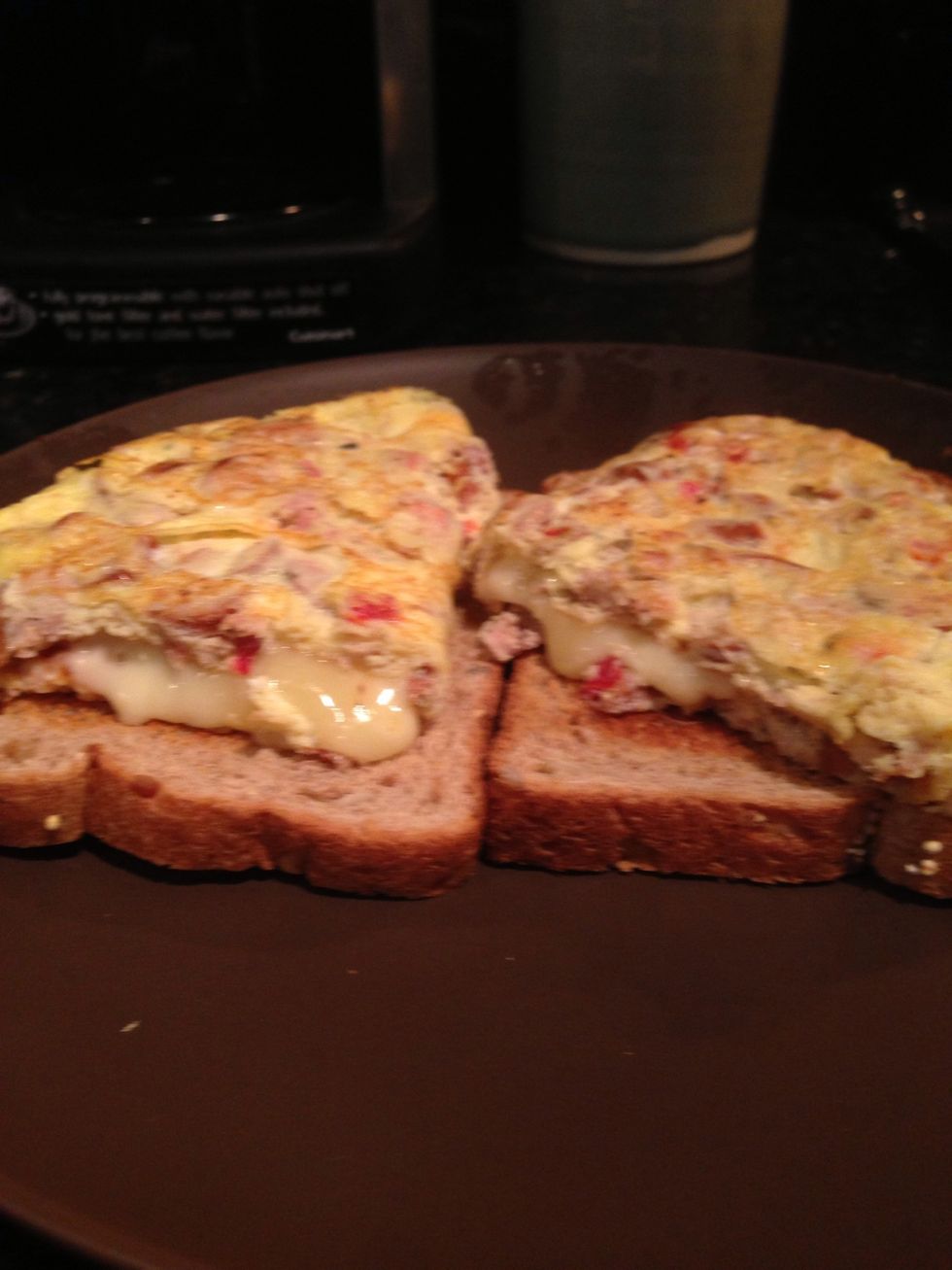 Transfer each half to a slice.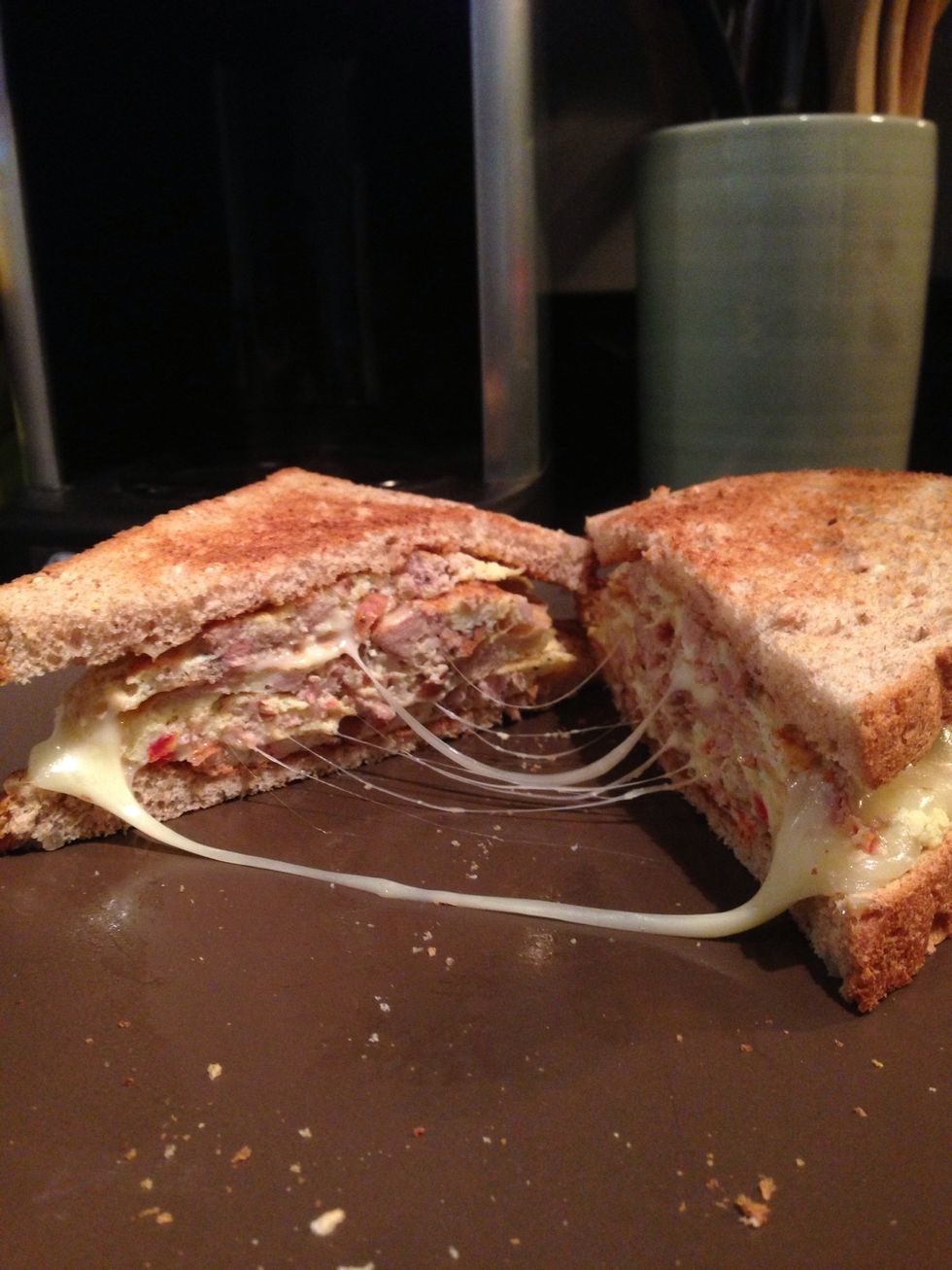 Press the sandwich together, cut it in half diagonally, pull apart and voila! Delicious! Enjoy
Here are the macros: 42 / 50 / 22 Total calories: 560 Like 💛 for more similar guides!
1.0 Slice smoked provolone cheese
2.0 Slices whole grain bread
2.0 Extra large eggs
4.0oz Chicken Sausage (sun dried tomato basil)