summery corn salad. lots of herbs and other summery deliciousness
20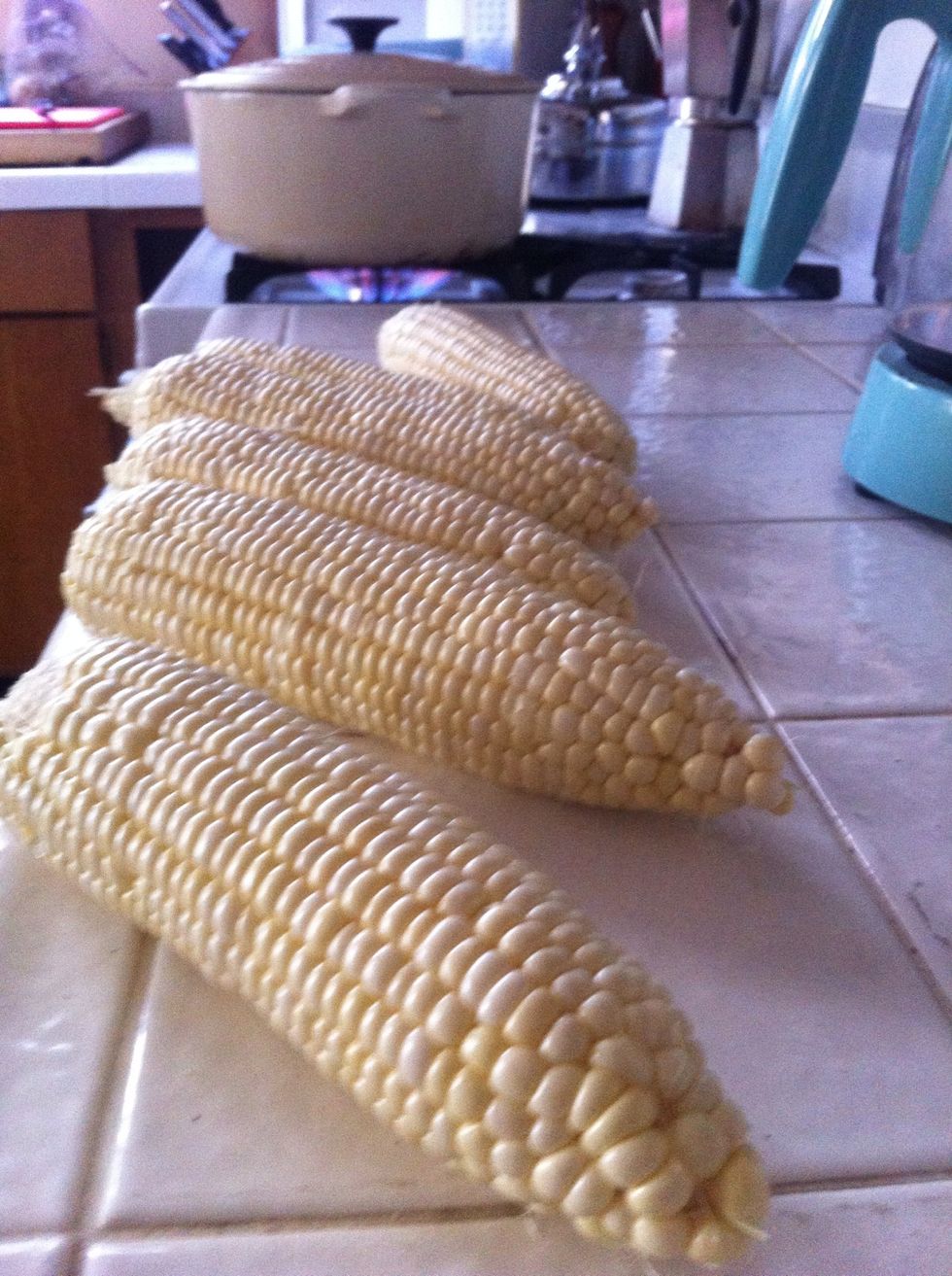 shuck your corn and bring a large pot of water to a boil on the stove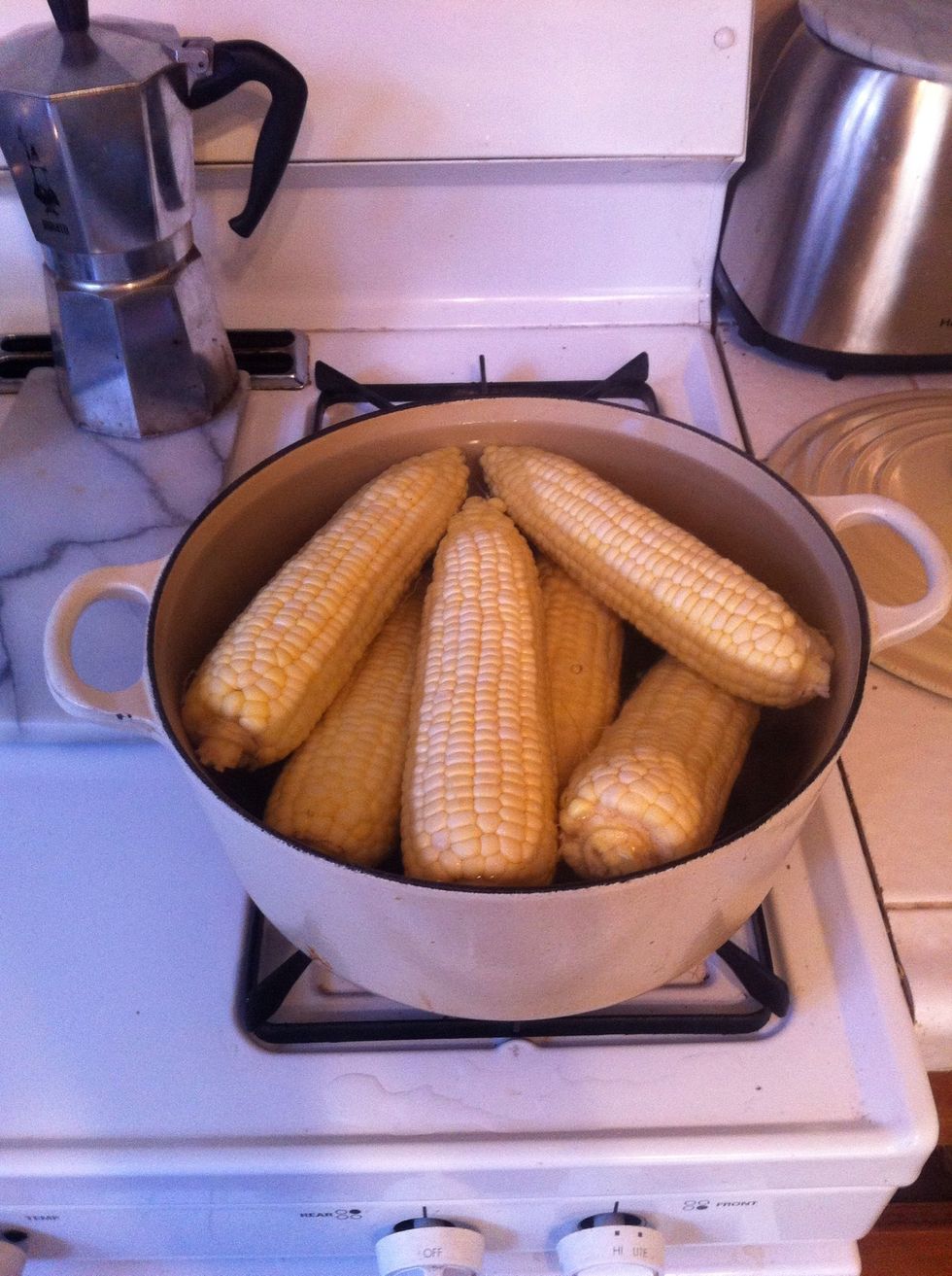 boil the corn for 5 minutes then remove and let cool.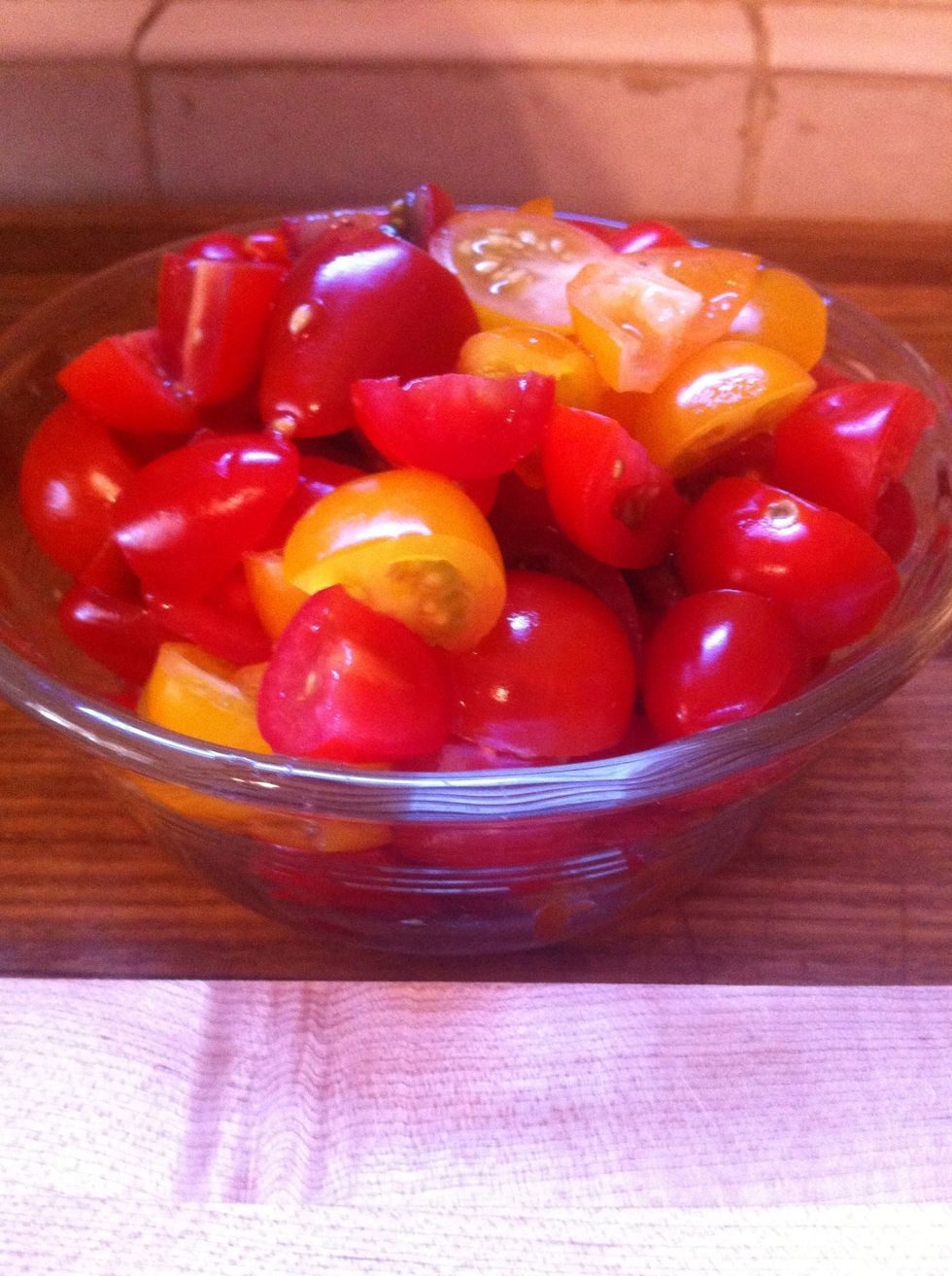 quarter your tomatoes. I like to use ones that are all different colors because it looks pretty in the finished product.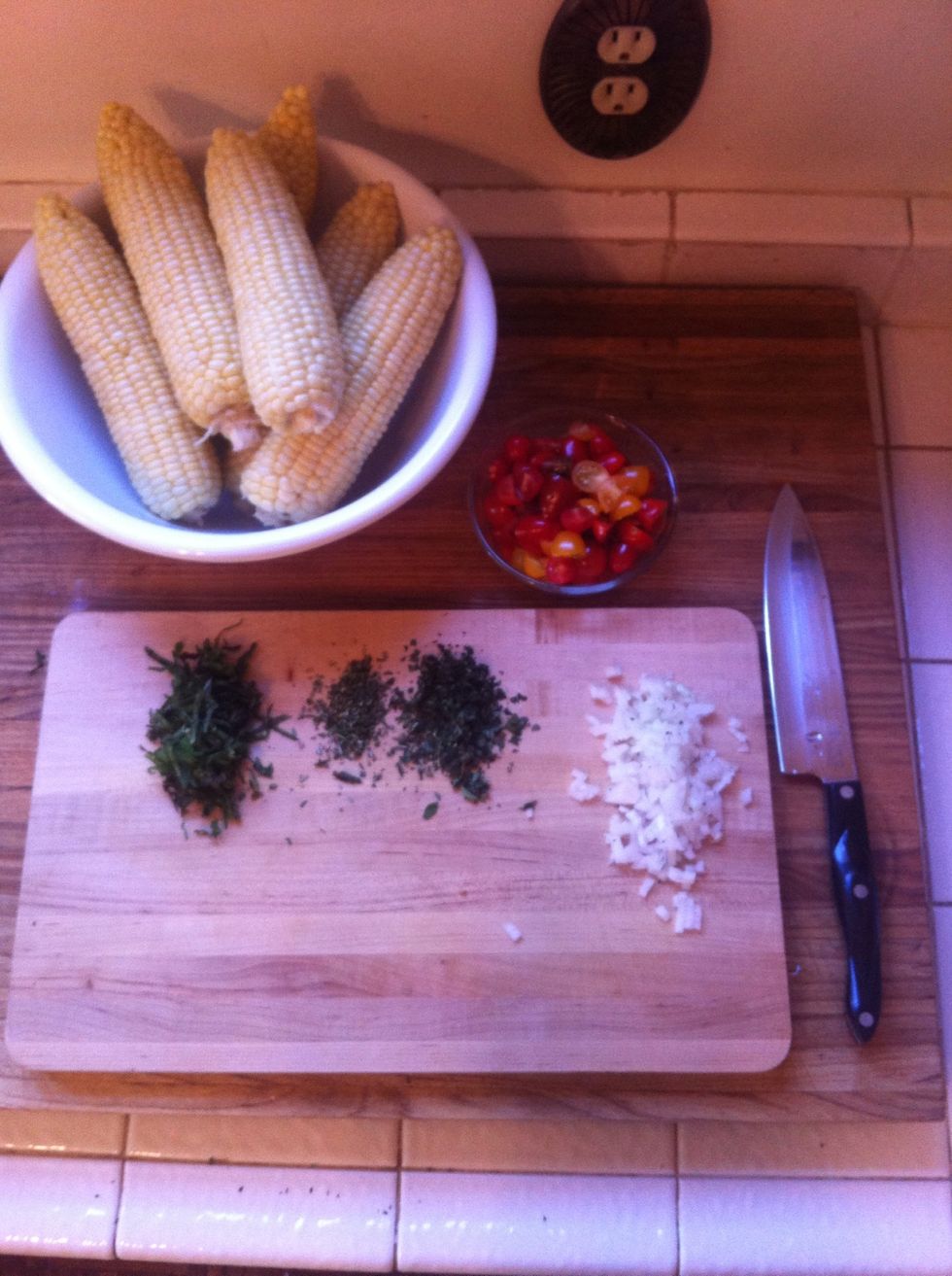 chop your herbs and onion. here I used (from left to right) fresh mint leaves, rosemary, and oregano. you can use almost any herbs you have. (italian parsley, basil, sage would all be delicious too)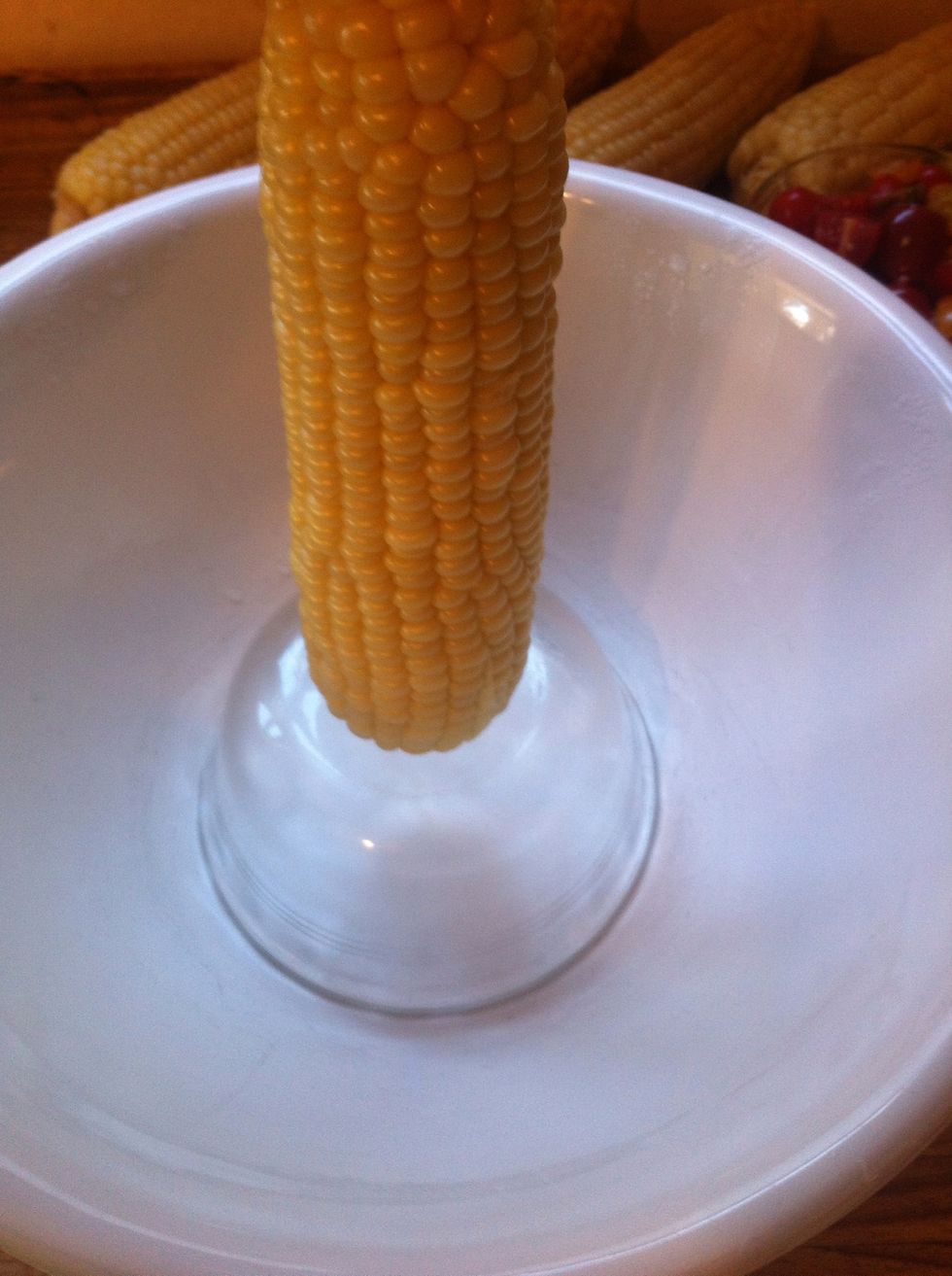 after your corn has cooled. put a small bowl upside down into a larger bowl to catch the kernels that you will be cutting off.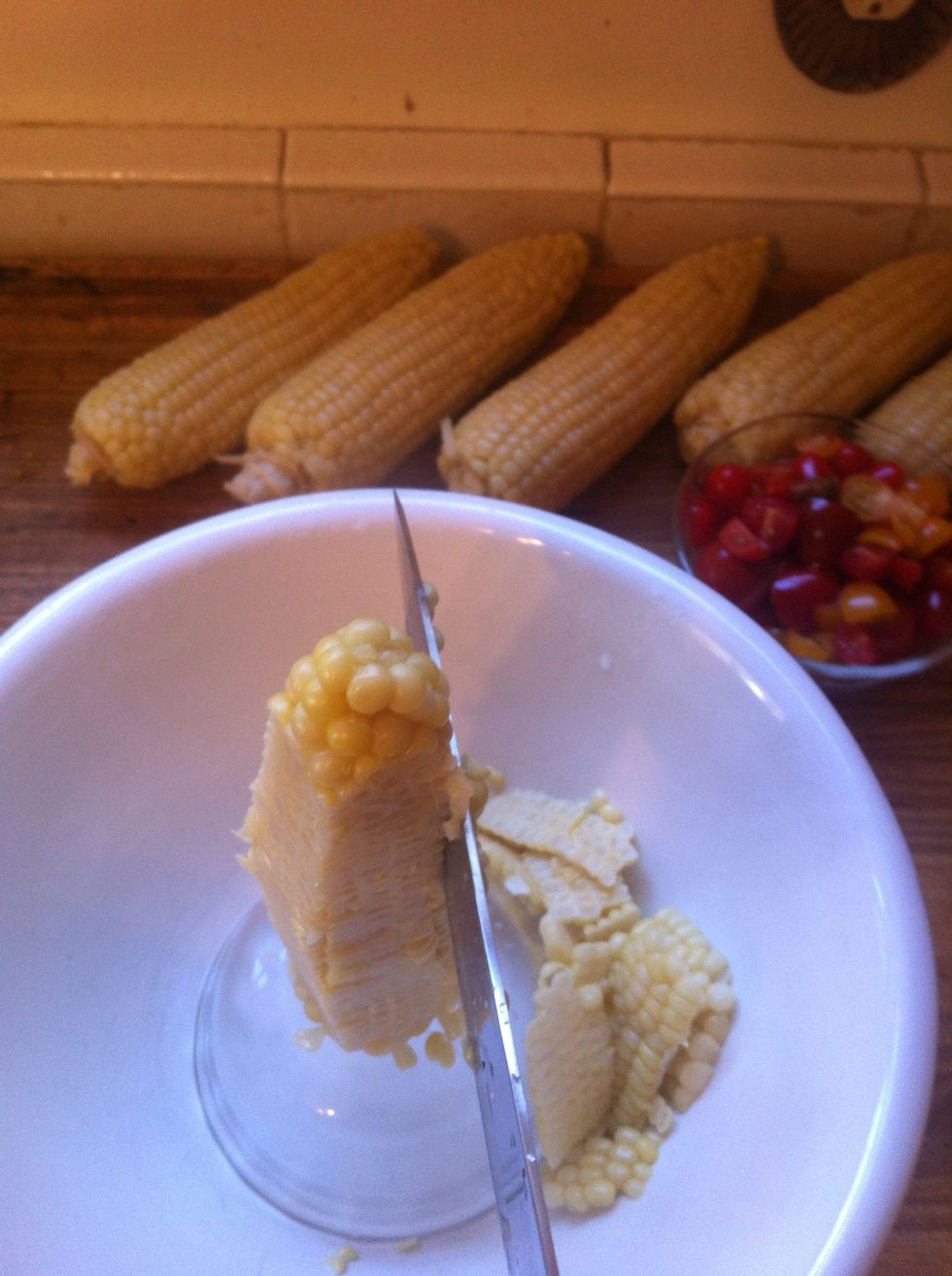 cut down the side of the cob to get all of the juicy kernels into your bowl.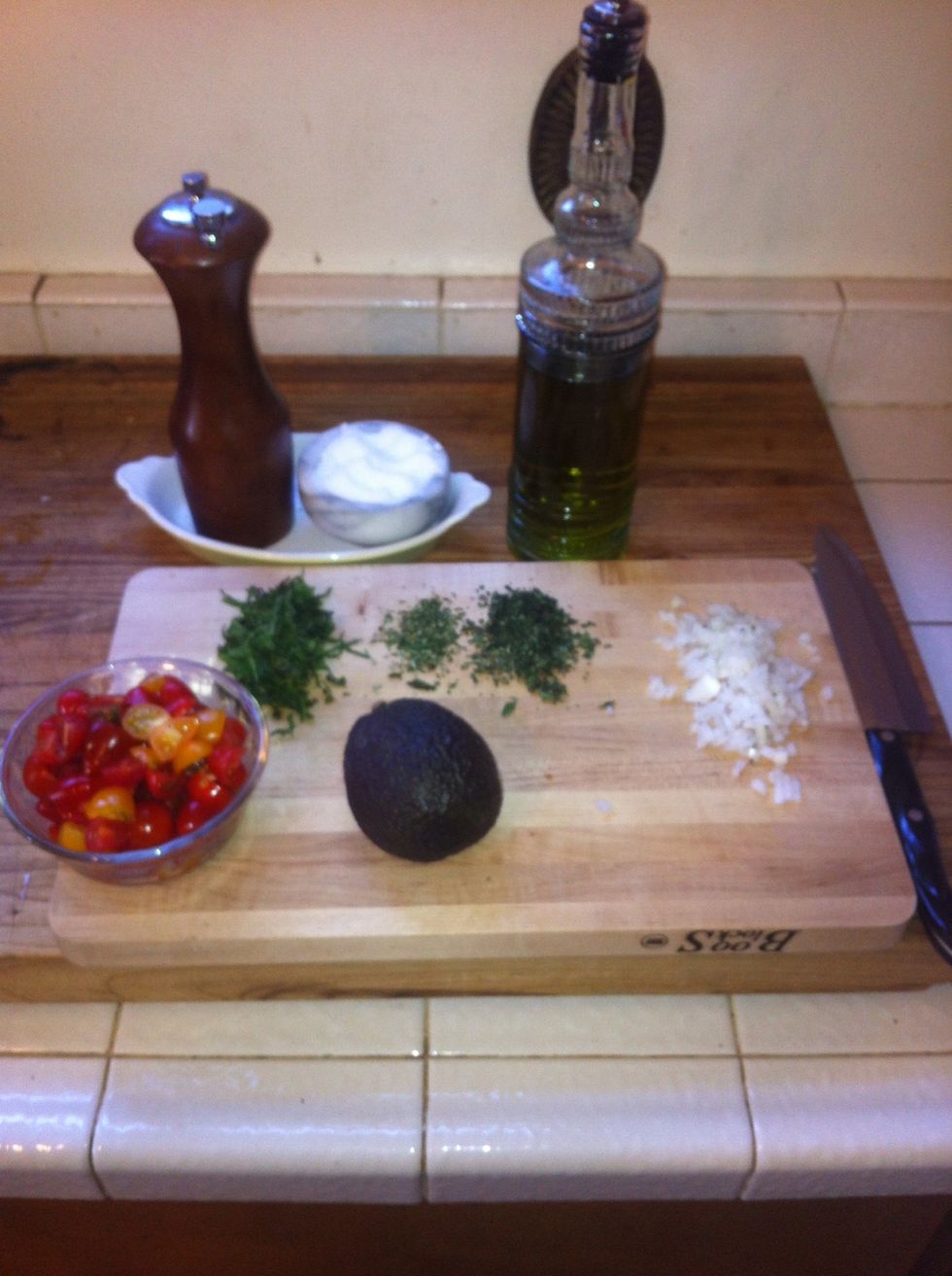 get the olive oil, salt and pepper, avocado and the rest of your ingredients together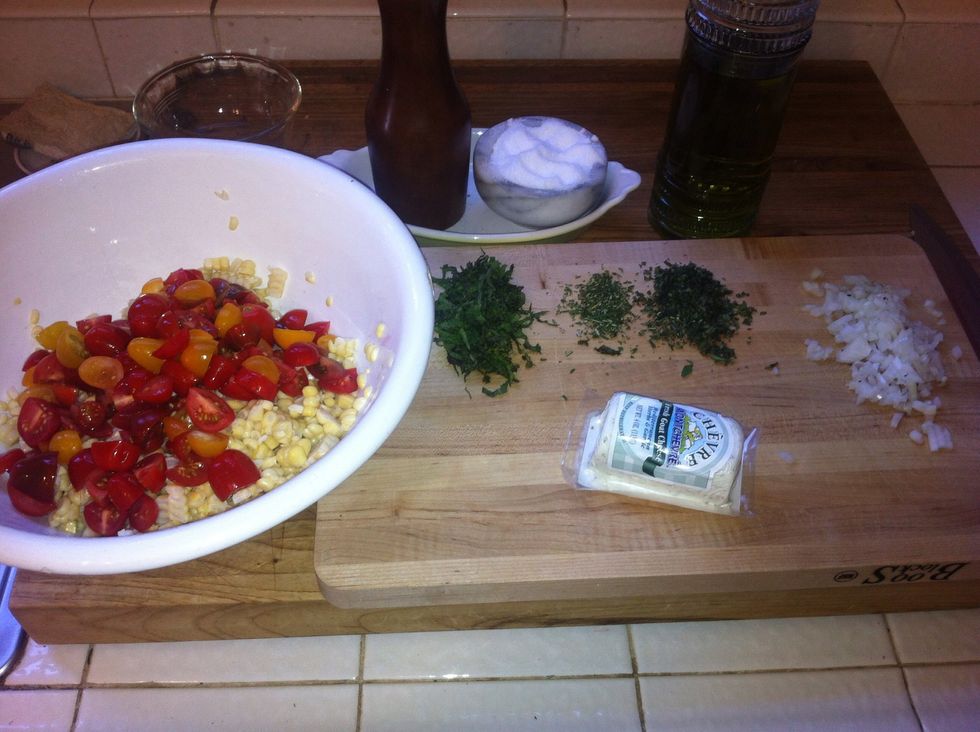 get out that delicious goat cheese, set it aside and put the rest of your ingredients into the large bowl with the corn (you know the tomatoes, oil, s&p, herbs, and onion)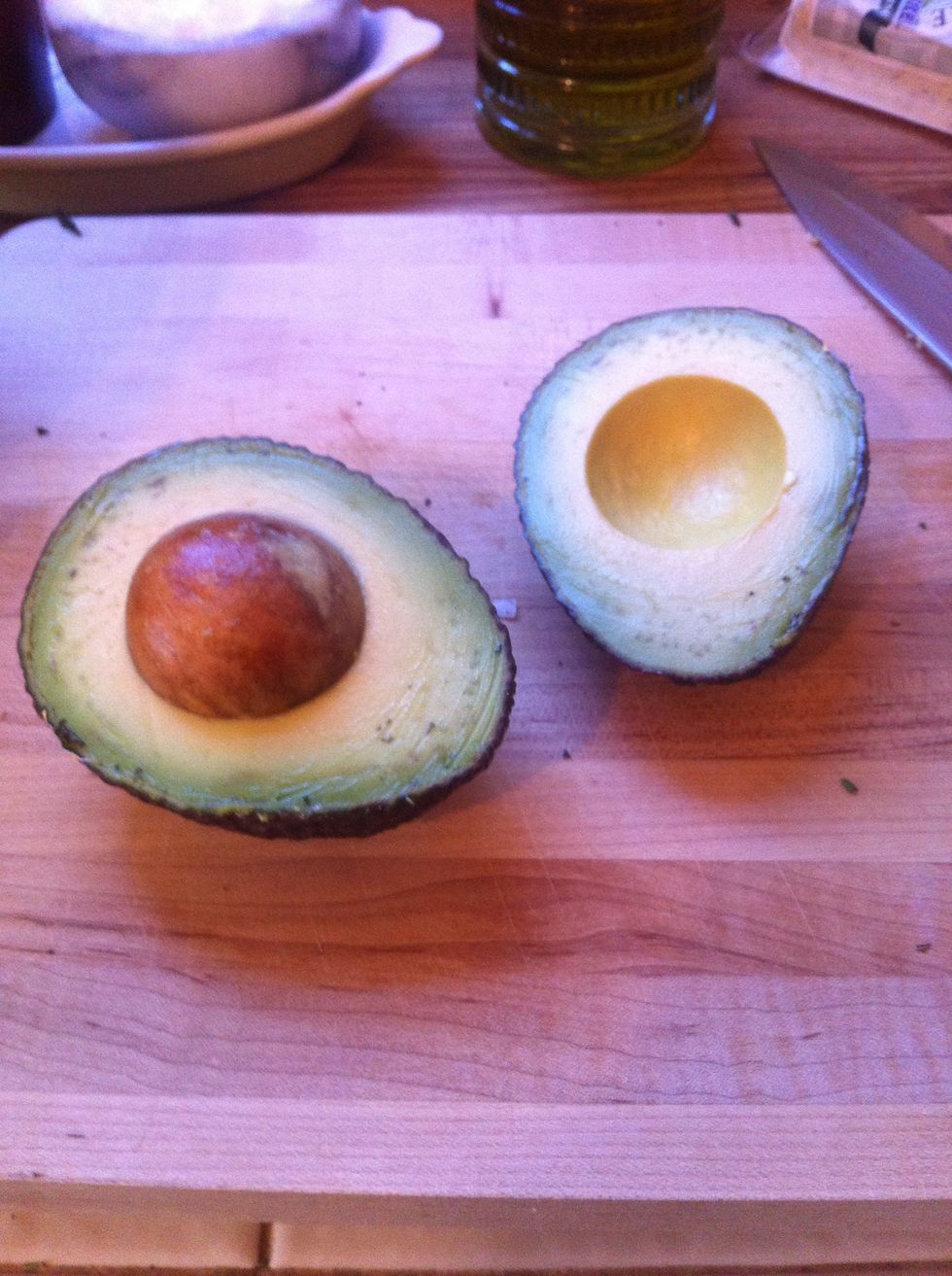 cut your avocado into a small dice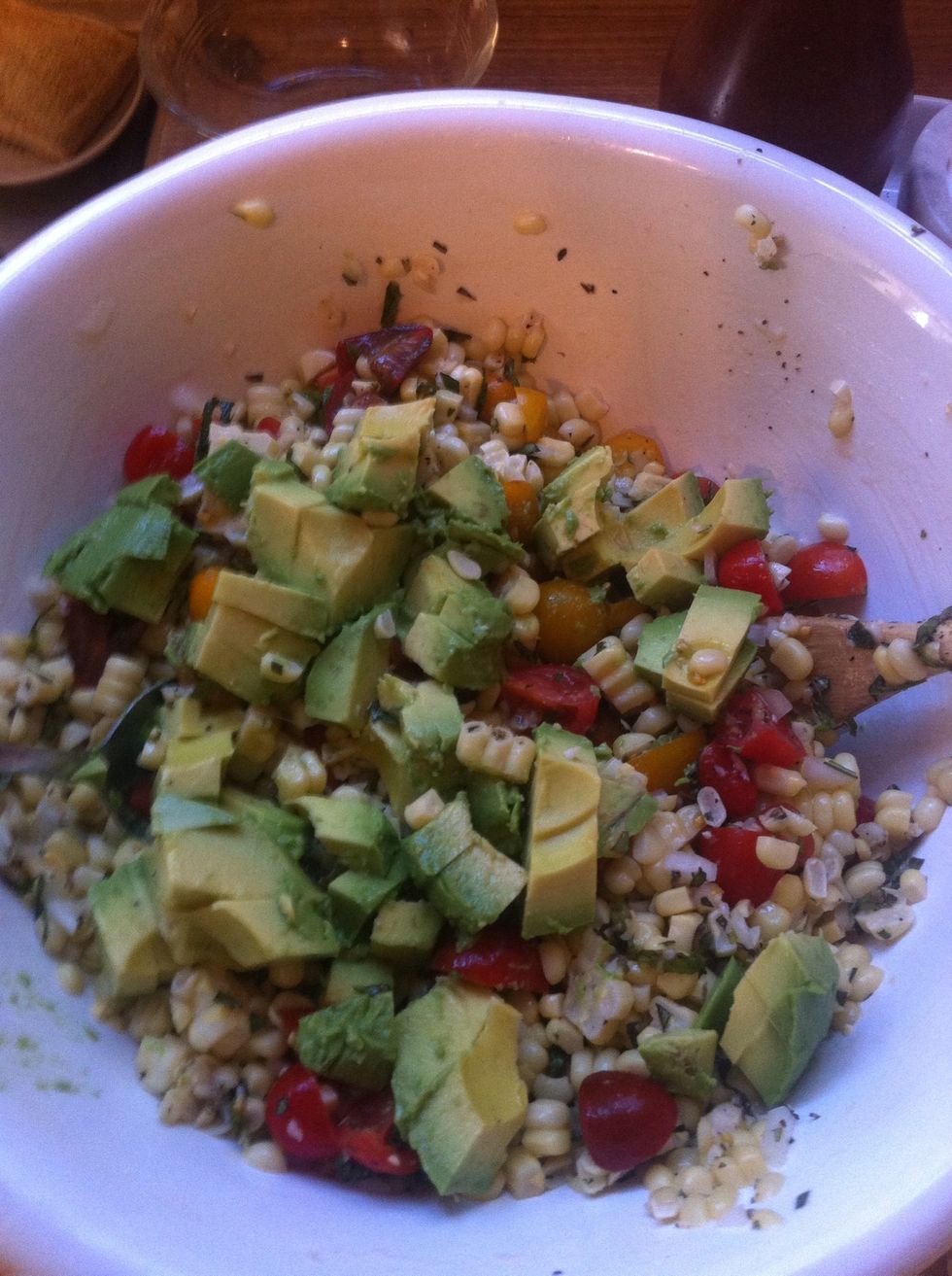 mix in your avocado gently so as not to squish it.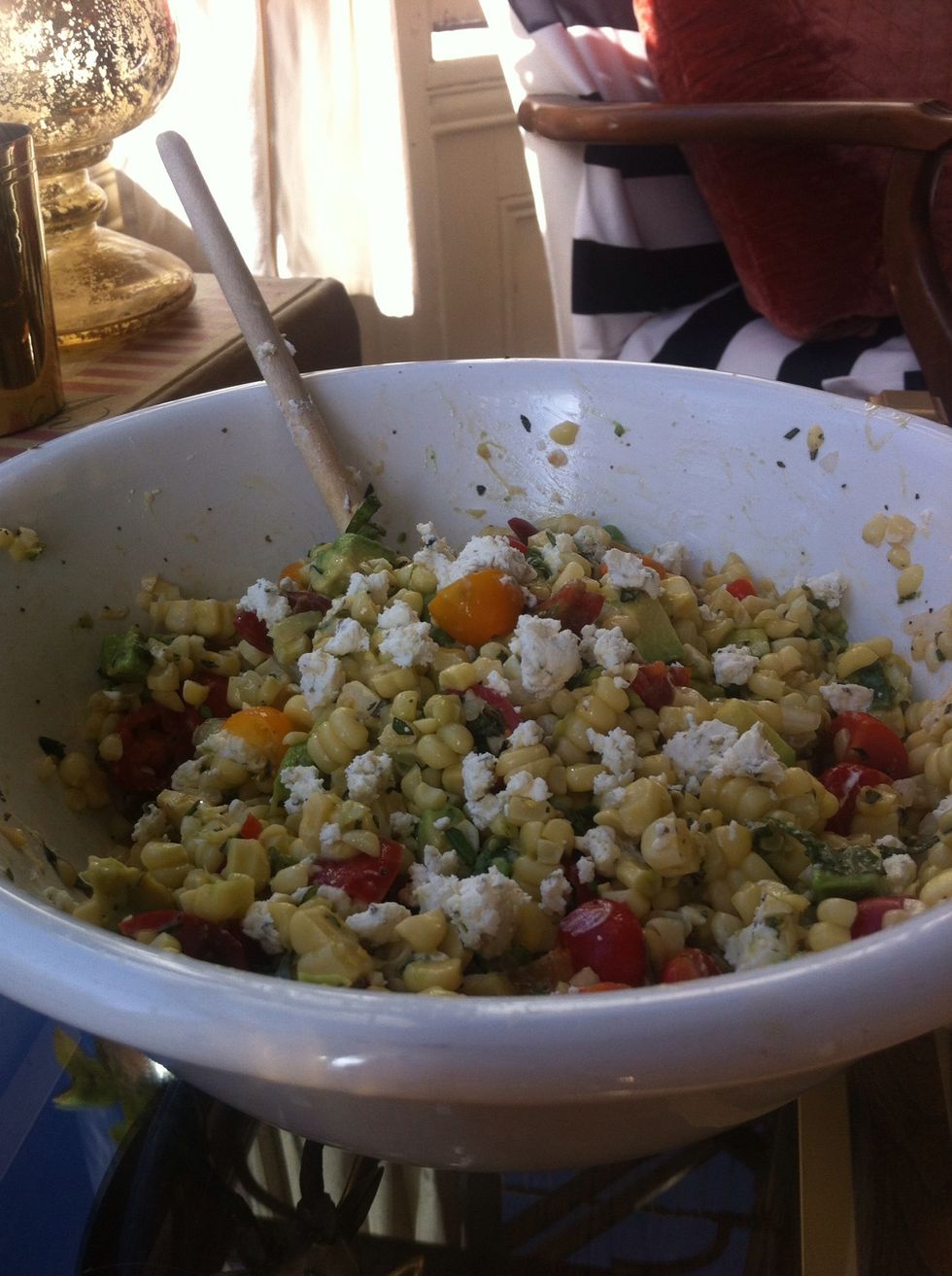 crumble your goat cheese on top and eat that!
do it!
6.0 ears of corn (shucked)
1.0 basket of cherry tomatoes
1.0 hand full of herbs of choice
1.0Tbsp olive oil
kosher salt and pepper
1.0 avocado
0.0 medium onion
2.0oz goat cheese