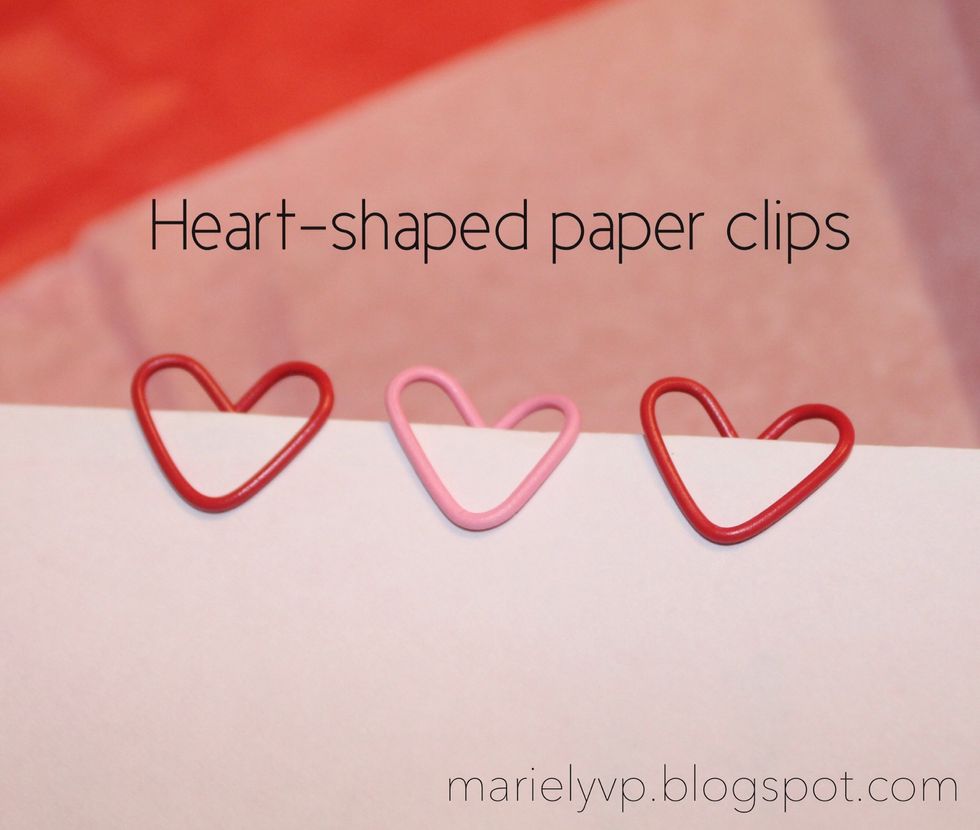 You can use them to leave lovely notes around, or just to decorate an envelope or a card :) This is not just for Valentine's Day! They look cute for every day ;)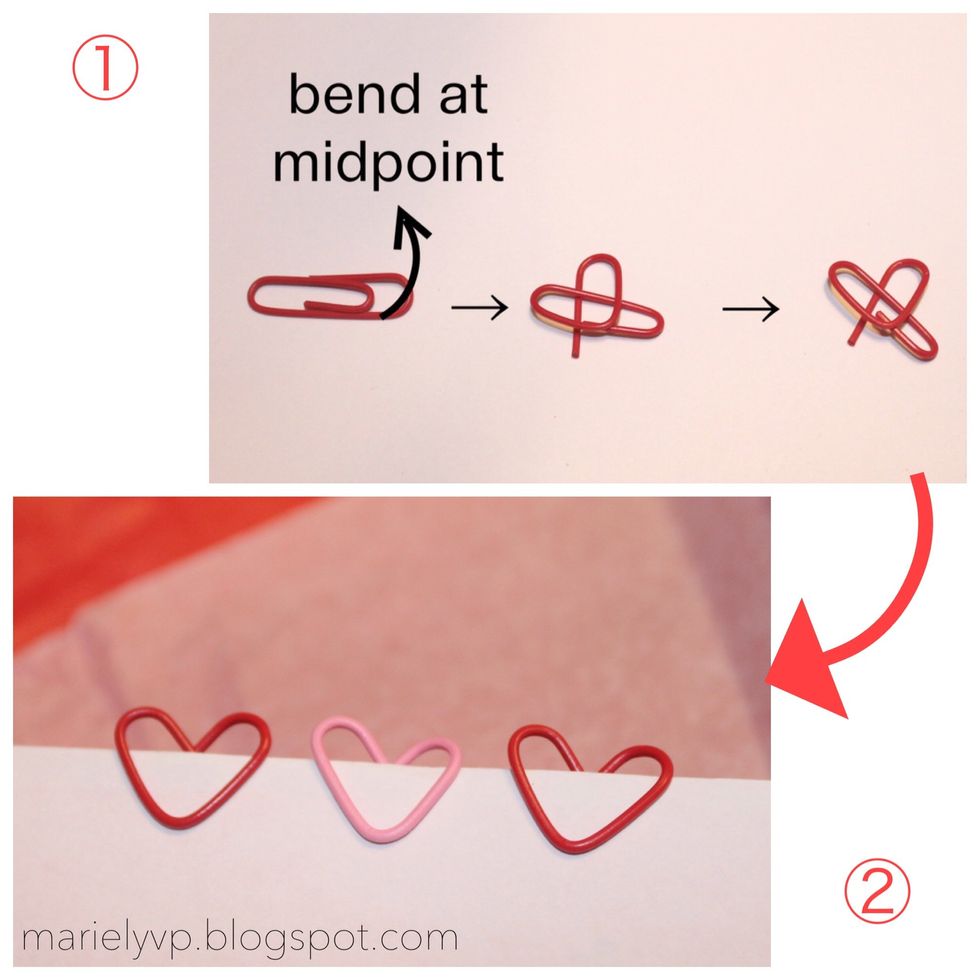 Just bend the clip at midpoint and you will create a heart shape. That's it! Easy, huh?
Here's my blog: marielyvp.blogspot.com If you have any question, you can email me at sensationalcreationspr@gmail.com or you can find me on Twitter @MarielyVP. Thanks!