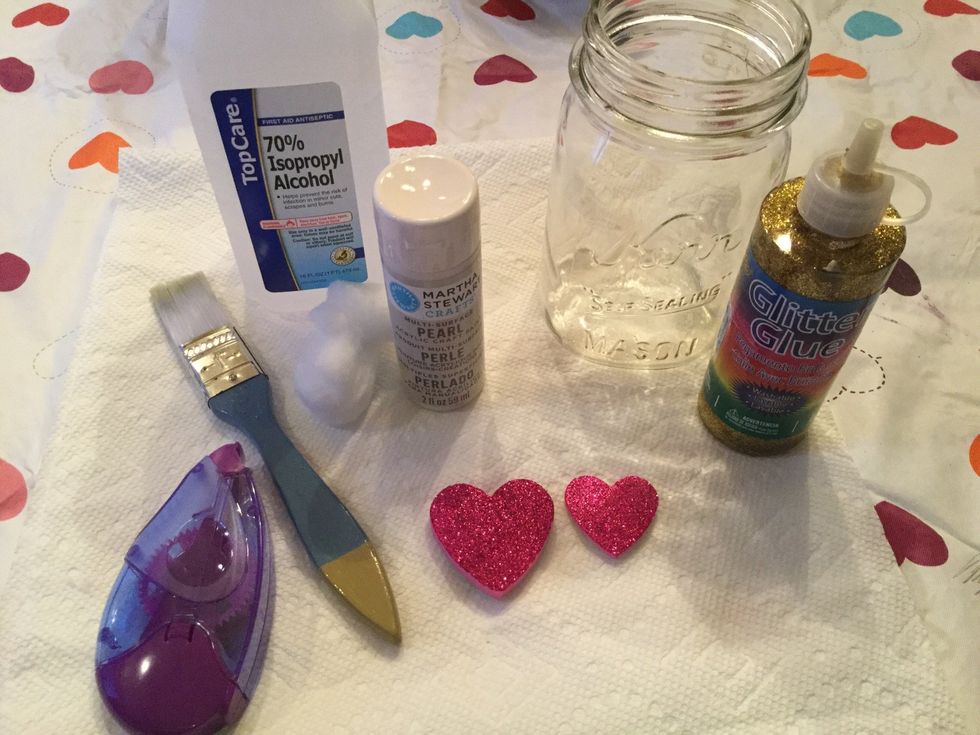 Gather your supplies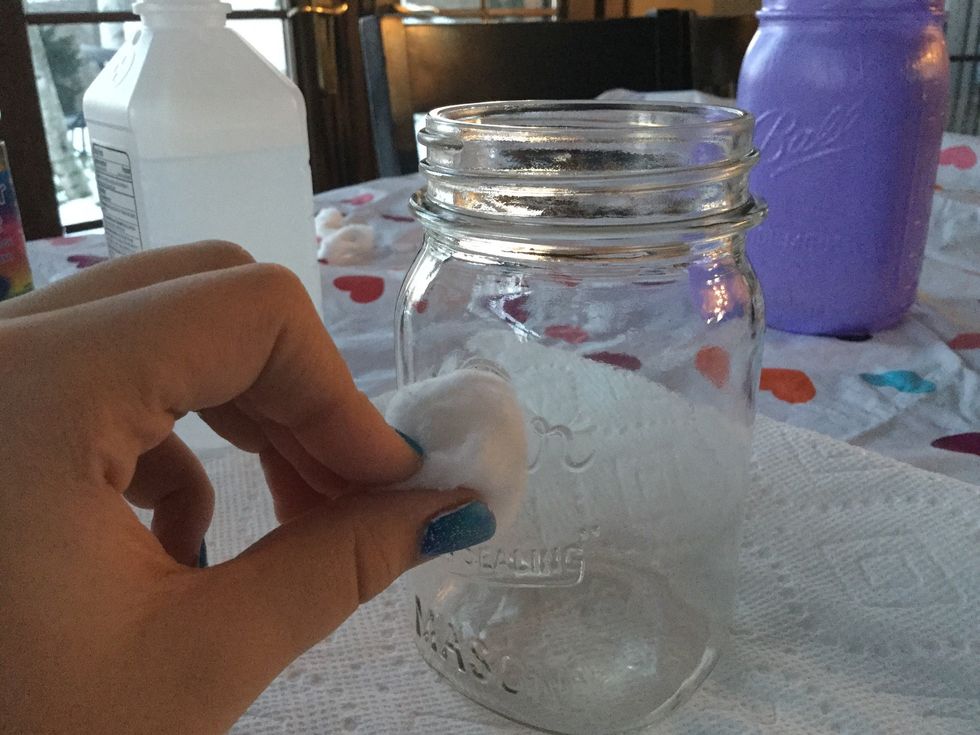 Clean your jar with rubbing alcohol and wash with warm soapy water.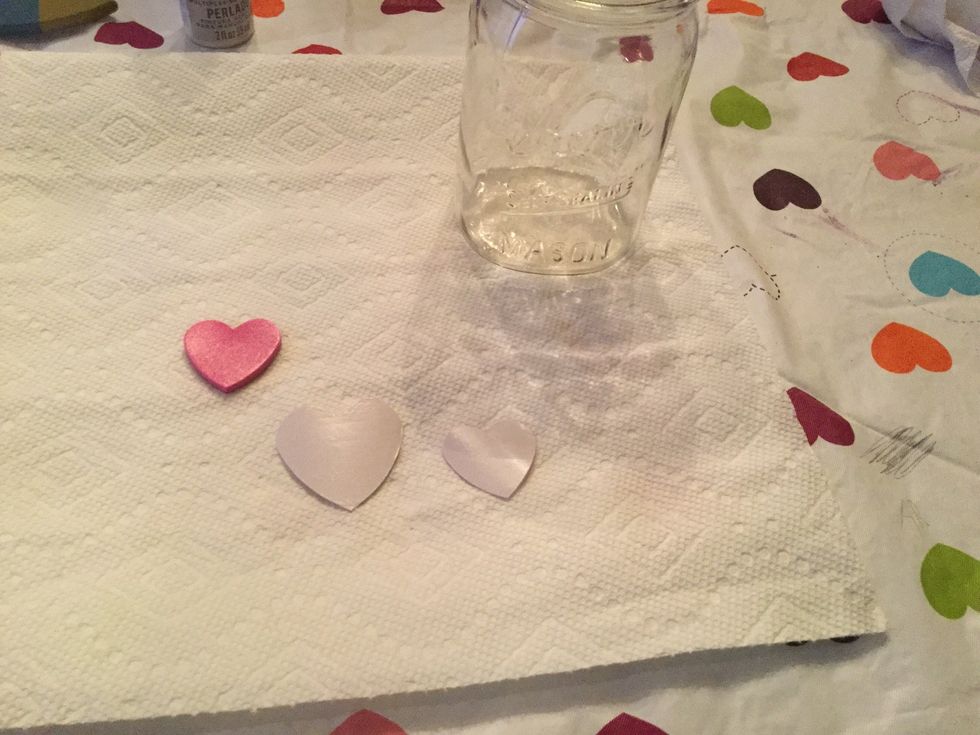 Peel off the backsides of the sticker. YOU DONT WANT THE STICKER, YOU WANT THE BACK SIDE 😝
Use double sided tape to stick on the stencil to the jar. Position any way you like. You want to put the stencils on a smooth part of the jar with no edges.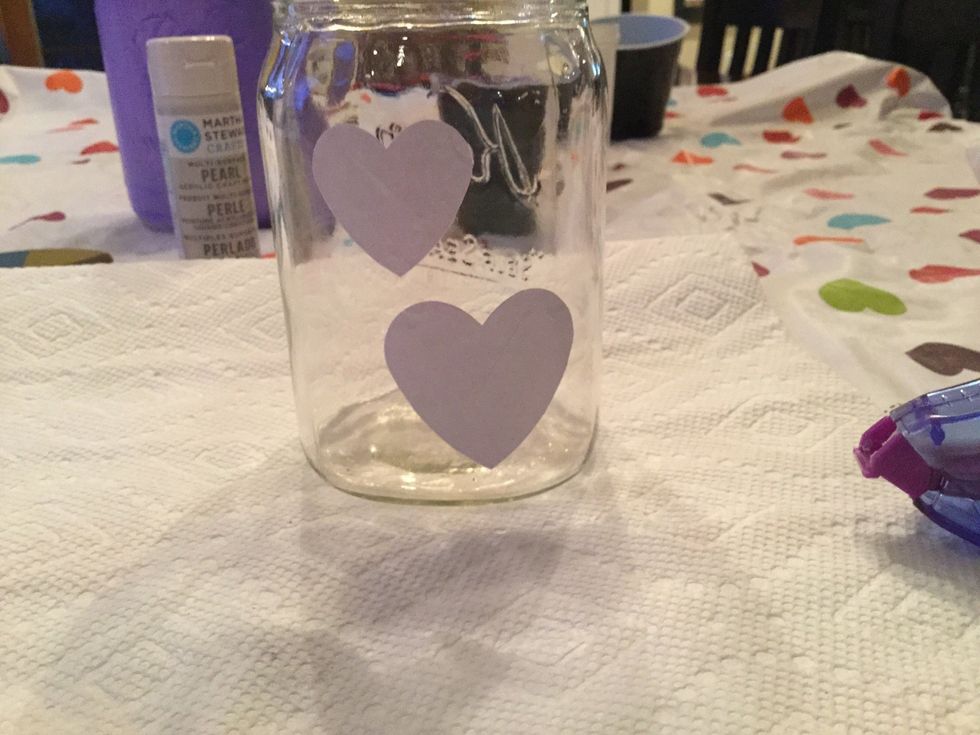 This is how mine looks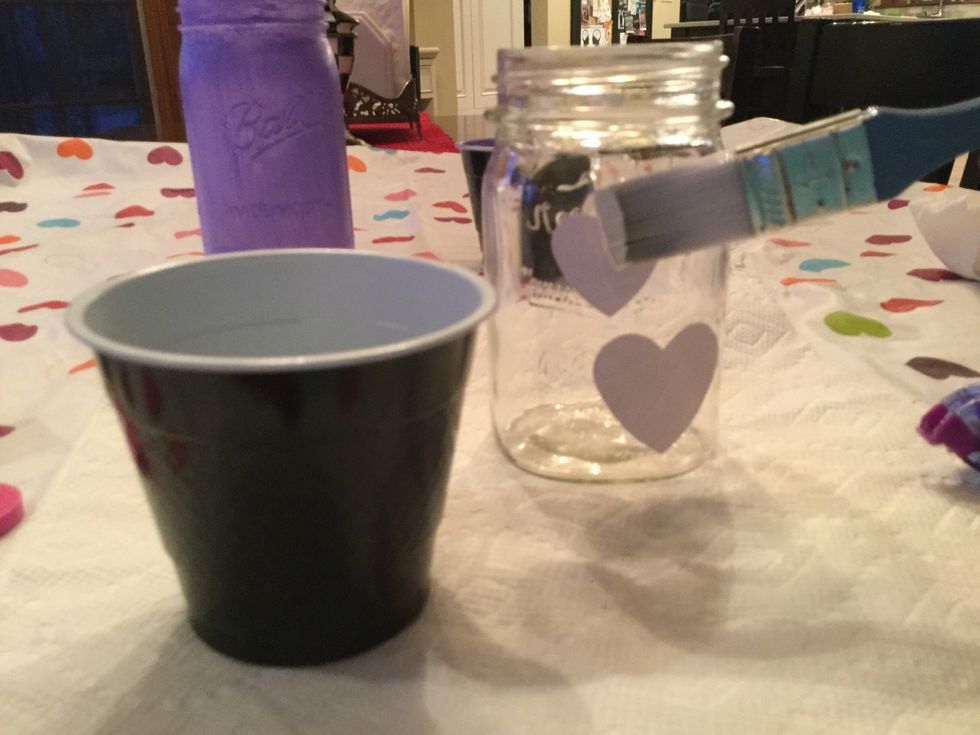 Start painting. You want to do one thick layer and paint fairly quickly so the stencil won't stick and pull the paint off.
Let that dry overnight and in the morning make final touch ups.
Add glitter glue and your done!
Mason jar
Rubbing alcohol
Cotton balls
Large paint brush
Acrylic paint
Stencil (any shape)
Double sided tape
Opt. Glitter glue