Make a Heart Magnet Celebrating a Special Place
15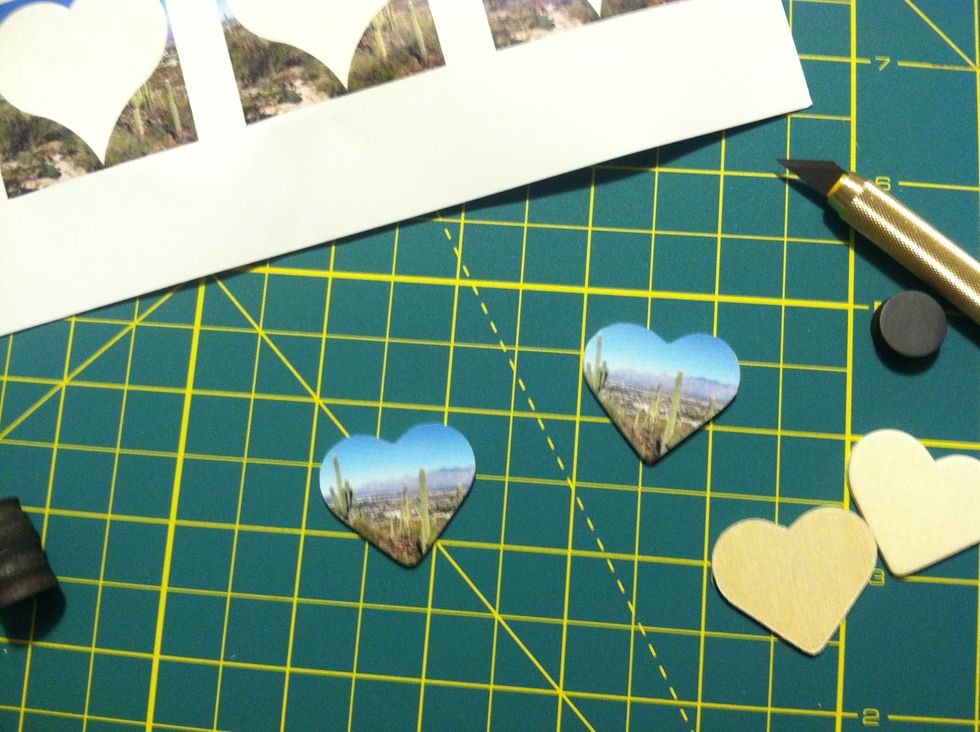 Decorating Wooden Heart. a. Remove Photo Sticker from sheet. b. Place photo sticker on wooden heart. c. Trim excess around wood with X-acto Knife.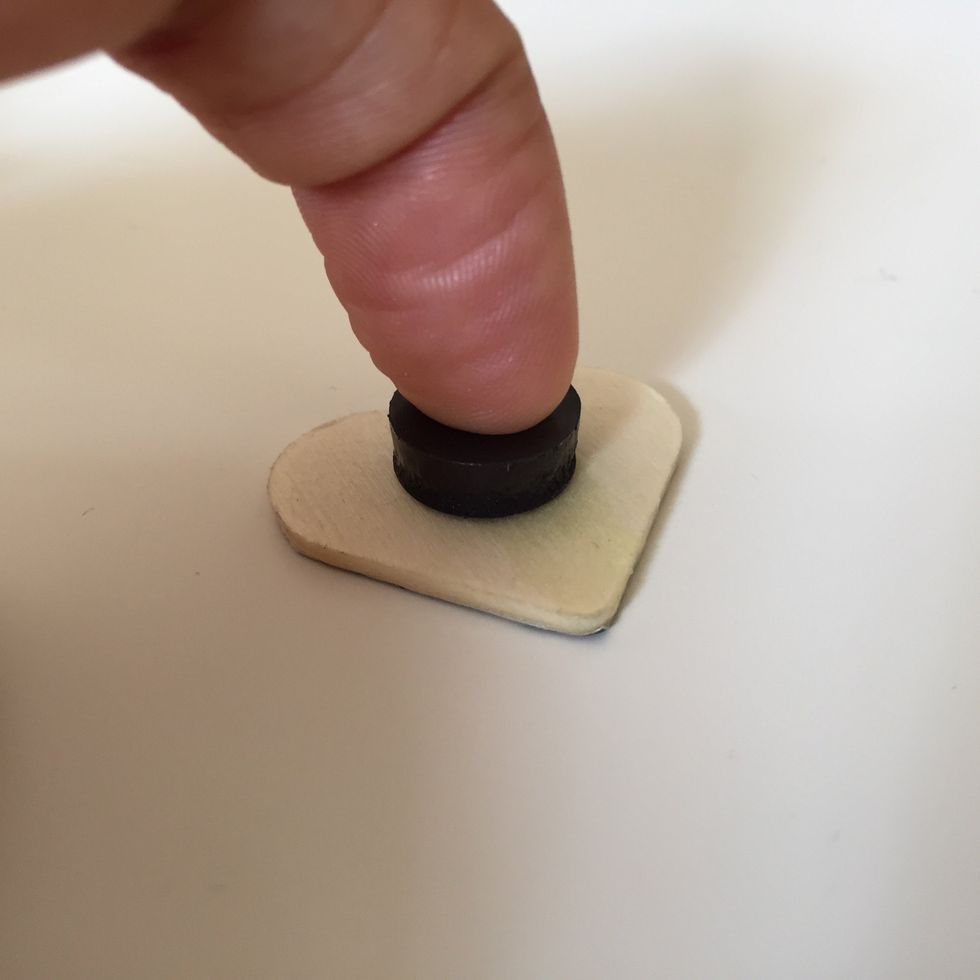 Attaching Magnet a. Apply small amount of hot glue on center of undecorated side of wooden heart. b. Carefully place magnet round and press down until secure.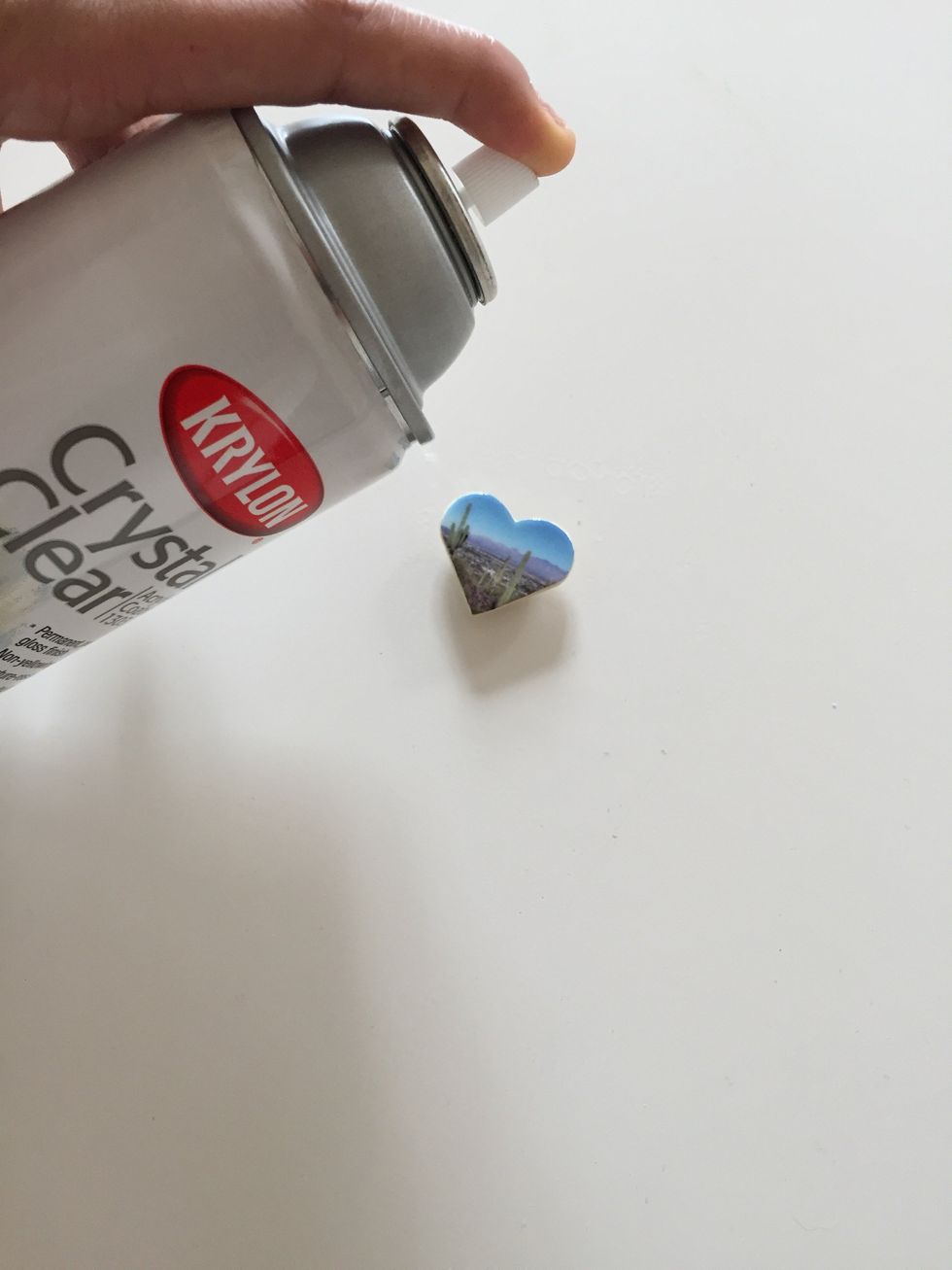 Add glossy detail to wooden heart. a. Spray sticker with clear varnish. b. Allow to dry for 8 hours.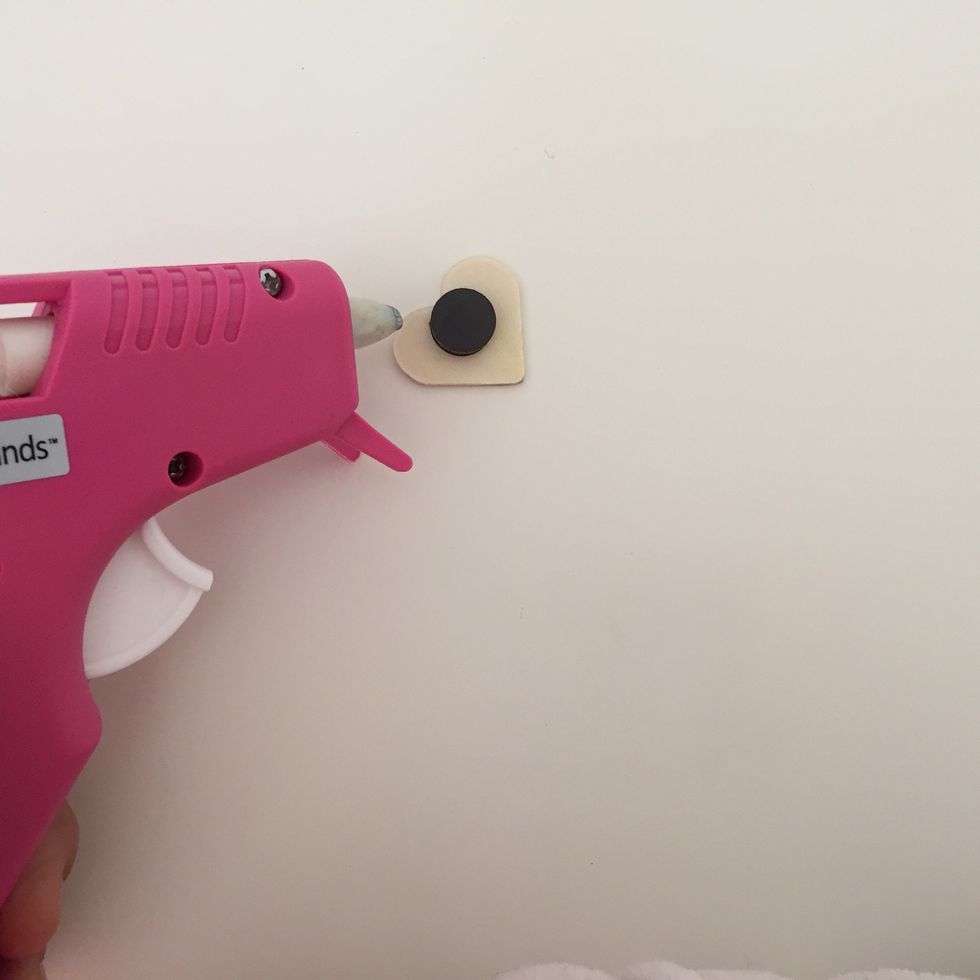 Securing to card. a. After varnish is completely dry attach magnet to card with small amount of hot glue.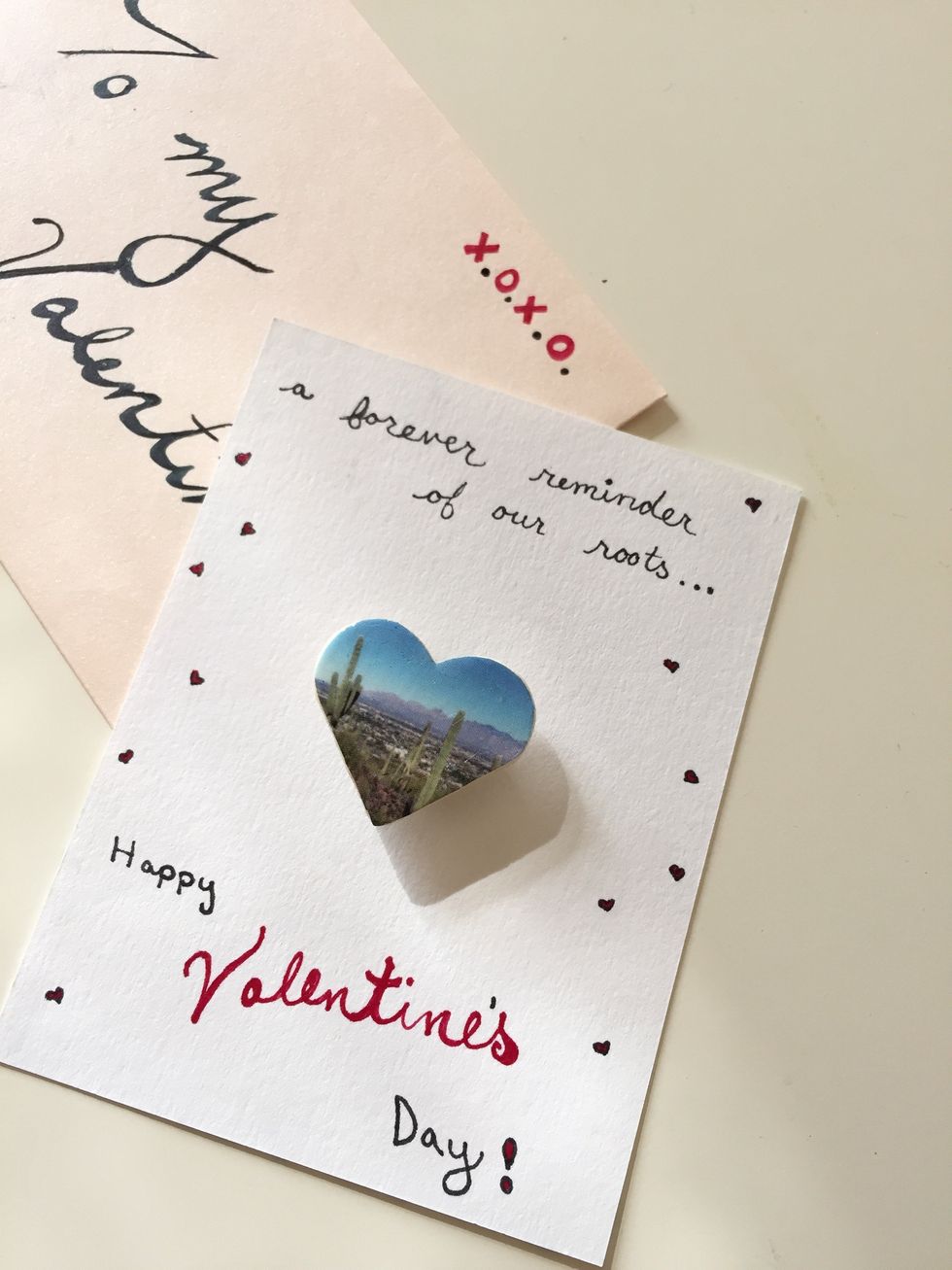 Place magnet onto card and send to your Valentine! https://www.brit.co/tag/valentines-day/
1.0 Wooden Heart Cut-Outs (craft store)
1.0 Magnet Rounds (craft store)
1.0 Heart Shaped Stickers with Custom Photo (Zazzle)
1.0 X-Acto Knife
1.0 Hot Glue Gun
1.0 Spray Varnish
1.0 ALTERNATIVE: Printed pic of special place (1x1")
1.0 ALTERNATIVE: ModPodge
1.0 ALTERNATIVE: Glue Stick