Take your favorite page from your favorite book and copy it onto the paper or find them online.
Cut a slit near where you want your heart to be cut out at.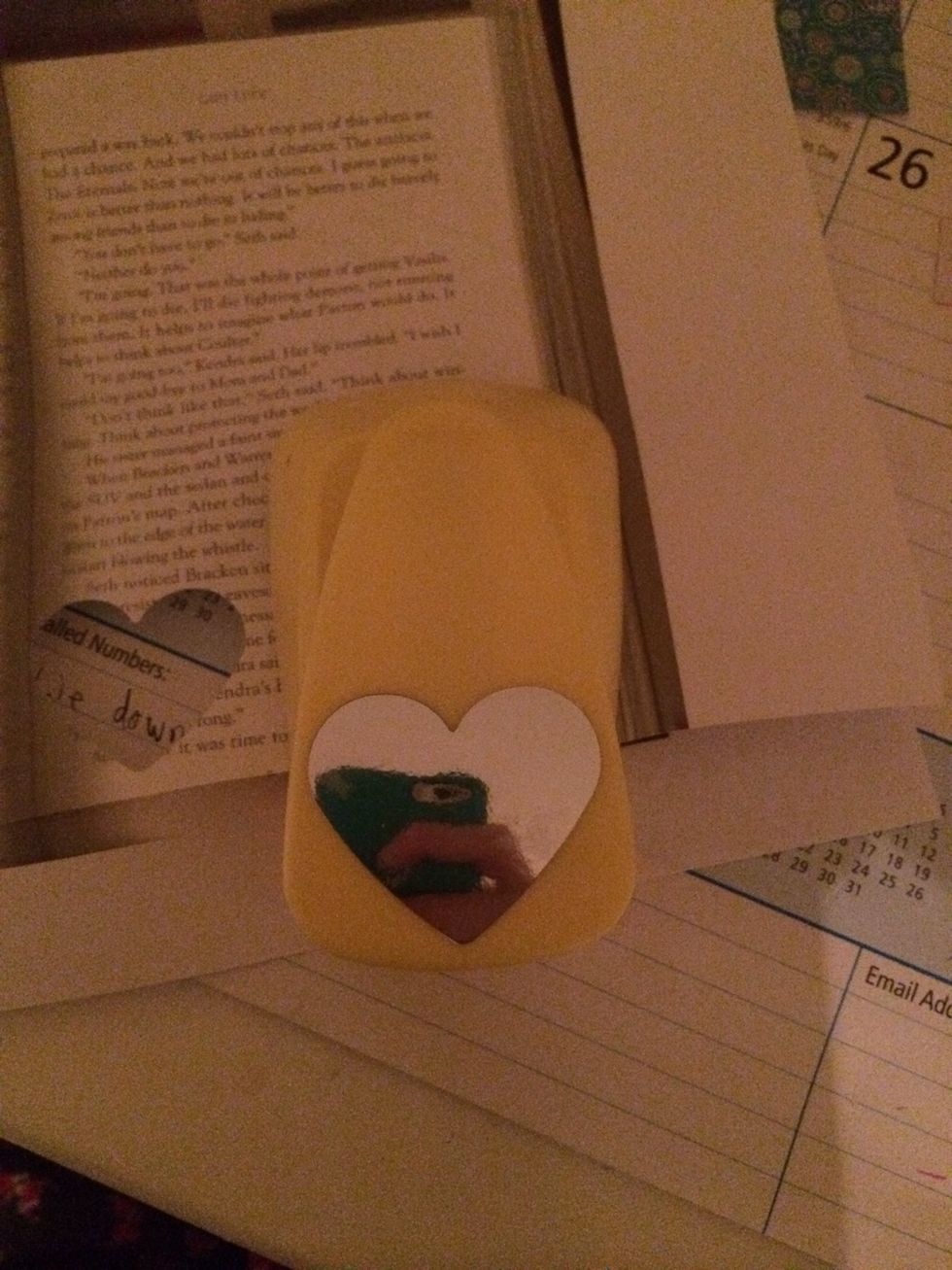 Use the heart puncher or scissors to cut out the heart. You can flip the puncher around to see where you are punching.
It's cut out!!!
Gently with the needle with tread attached poke a hole through the paper.
If you want more than one heart repeat steps 2-5 until done with hearts.
Almost done!!!
Tie knots on both sides of the hearts so they don't move.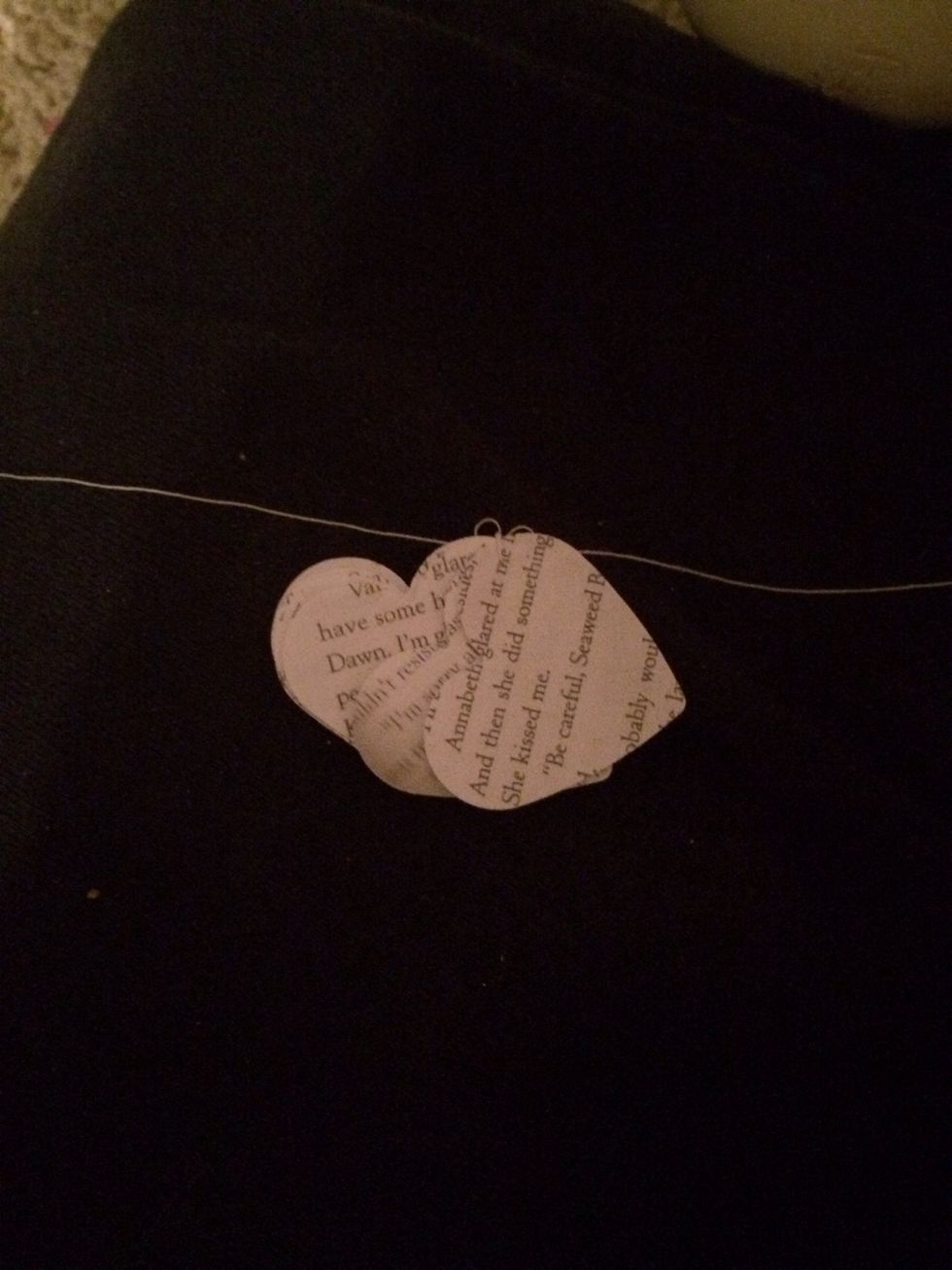 Done! Tie a knot on the back when you want to wear it.
Printer
Paper
Heart puncher or scissors
Thread
Needle