This is my all time favourite sandwich. It's healthy and easy to make. Eat clean :)
122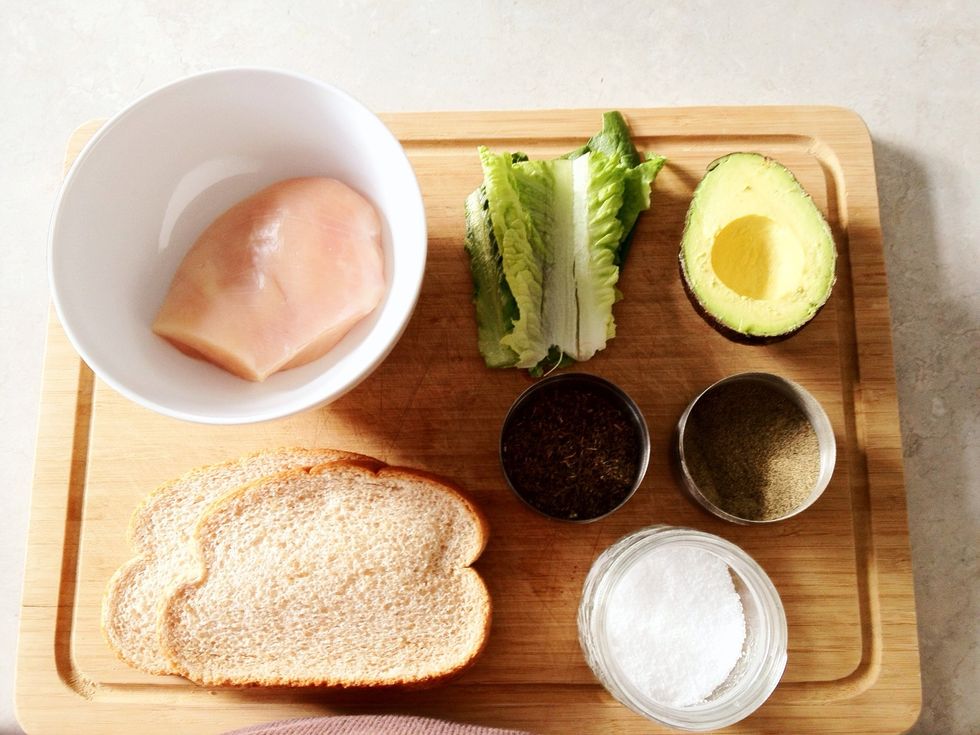 Here are the main ingredients you will need.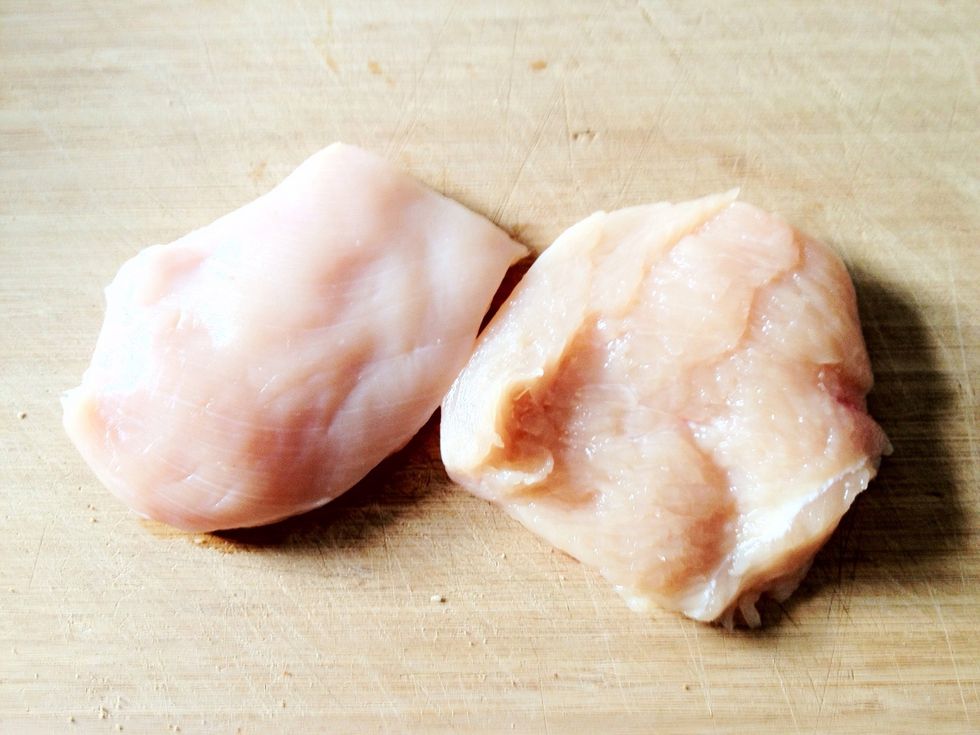 I am using a 4 oz portion of chicken breast for the sandwich (16 oz in total to make multiple meals for the next day.) Butterfly/cut your thick chicken breast into thinner pieces..around 1/2" thick.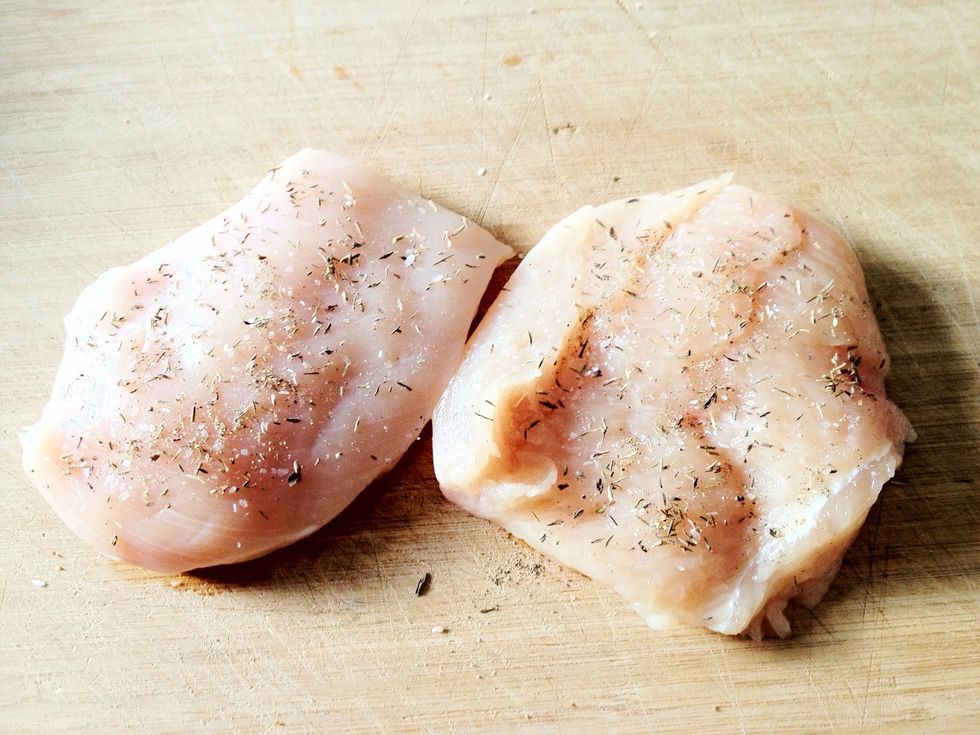 Season with a pinch of black pepper, dried thyme and kosher salt on both sides.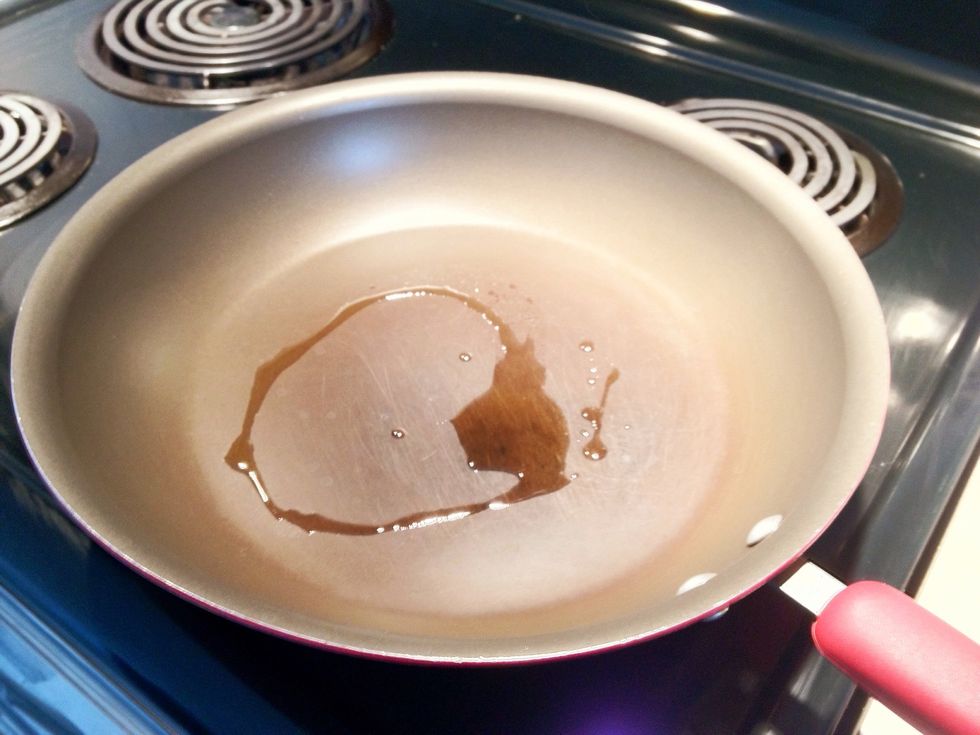 Turn stove top to medium heat, add 1 tsp of olive oil.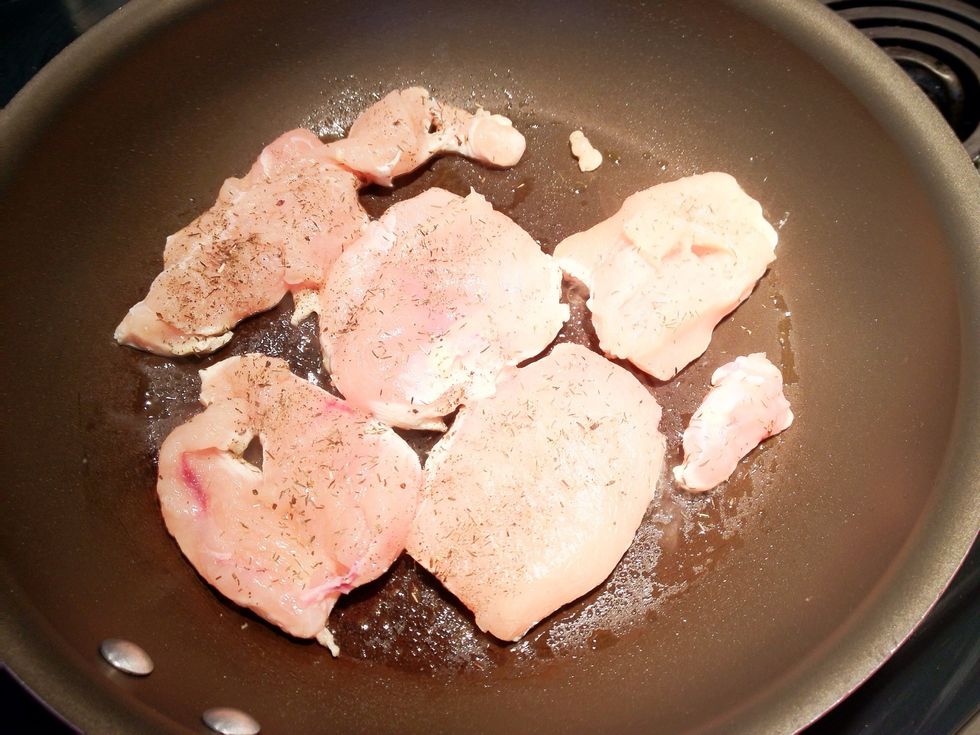 When pan is hot at medium heat, put chicken in. Leave it on that side to cook for 3-4 minutes, don't turn them.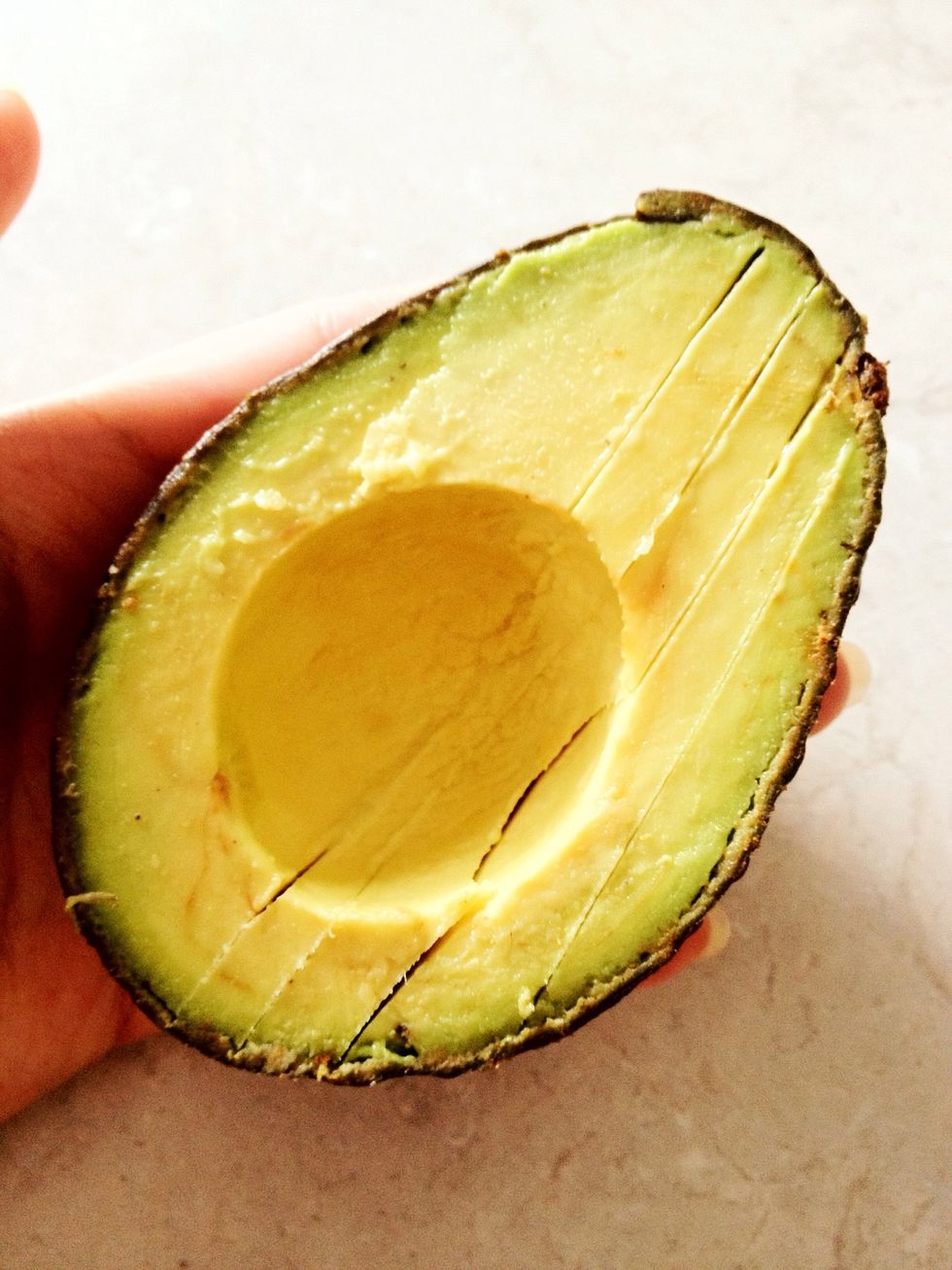 Using a knife, carefully slice your avocado. I am using 1/4 of a large avocado.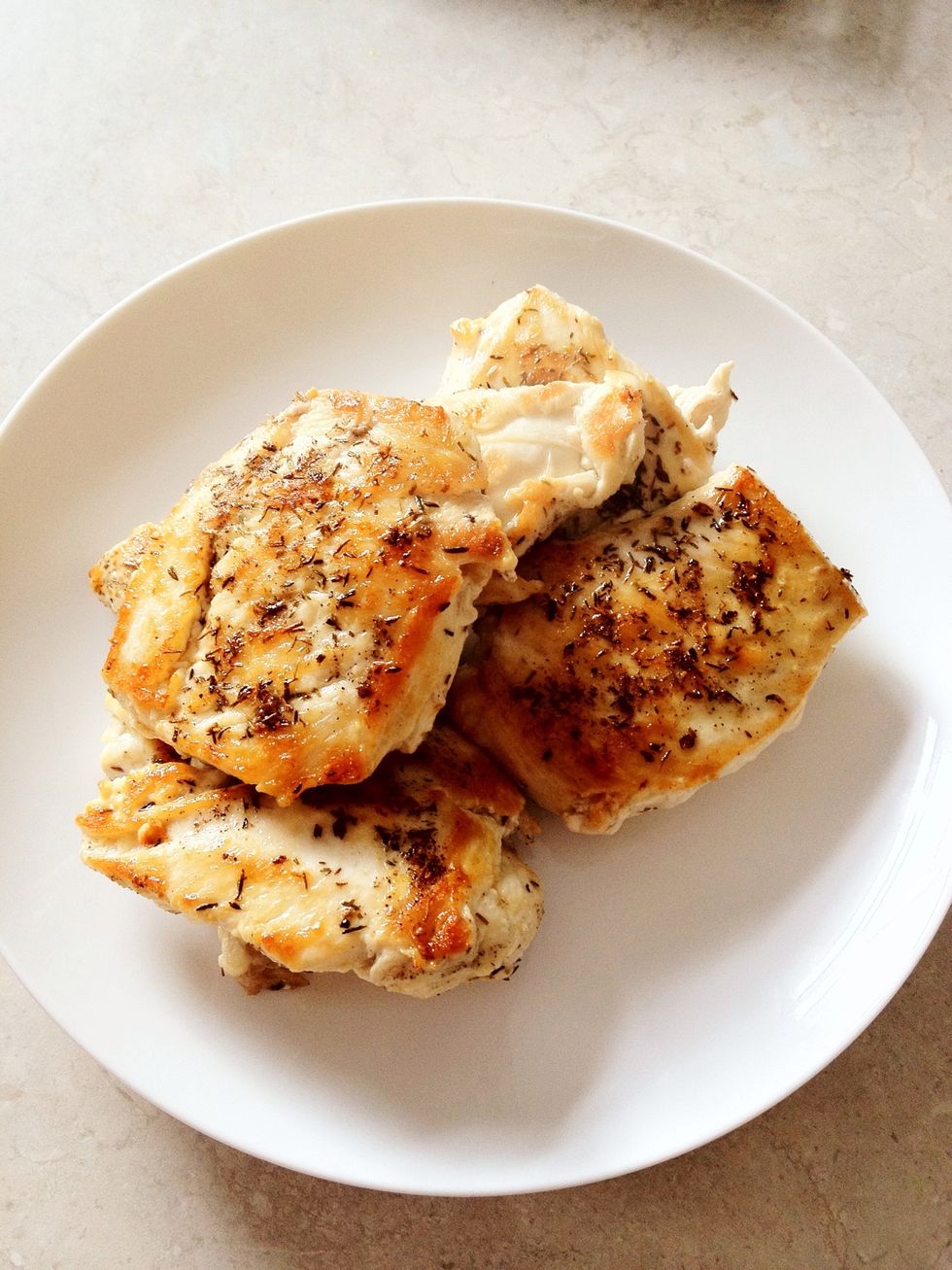 Once your chicken is cooked, place it on a plate to rest for 2 minutes while you prepare the rest of your ingredients.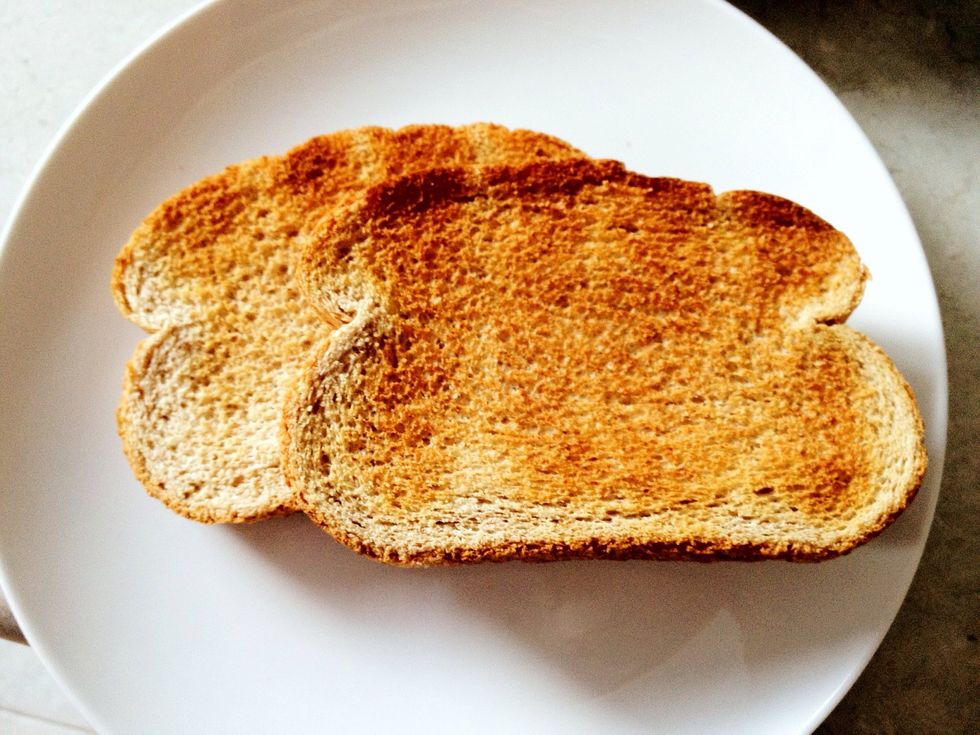 Toast your 2 piece of whole wheat bread.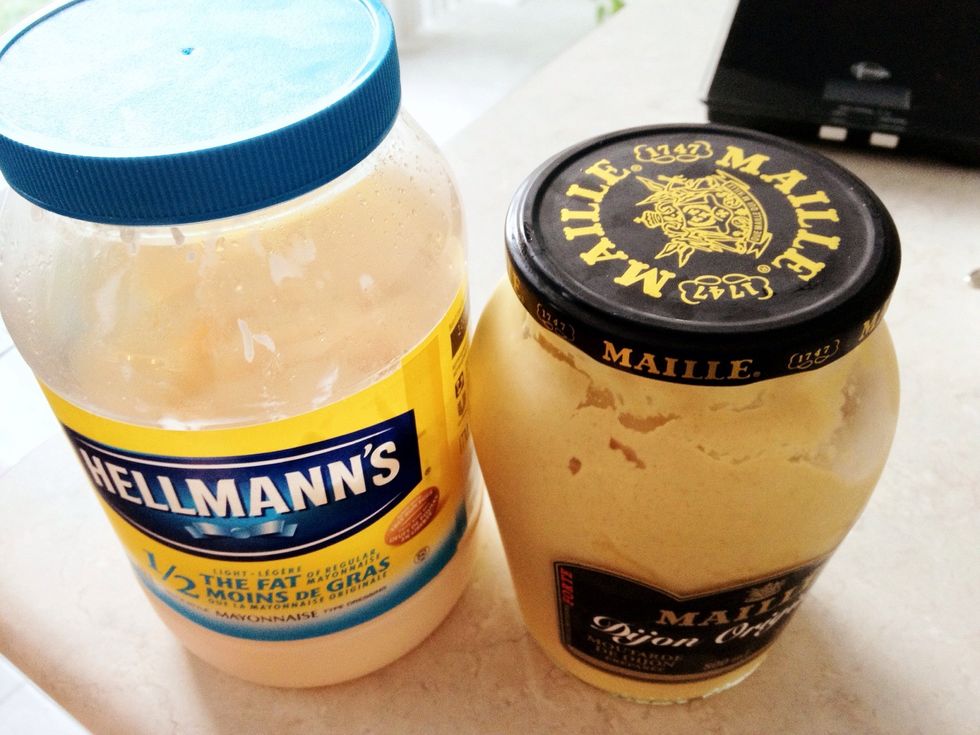 You may use low fat mayonnaise or mustard. I like mayo in mine.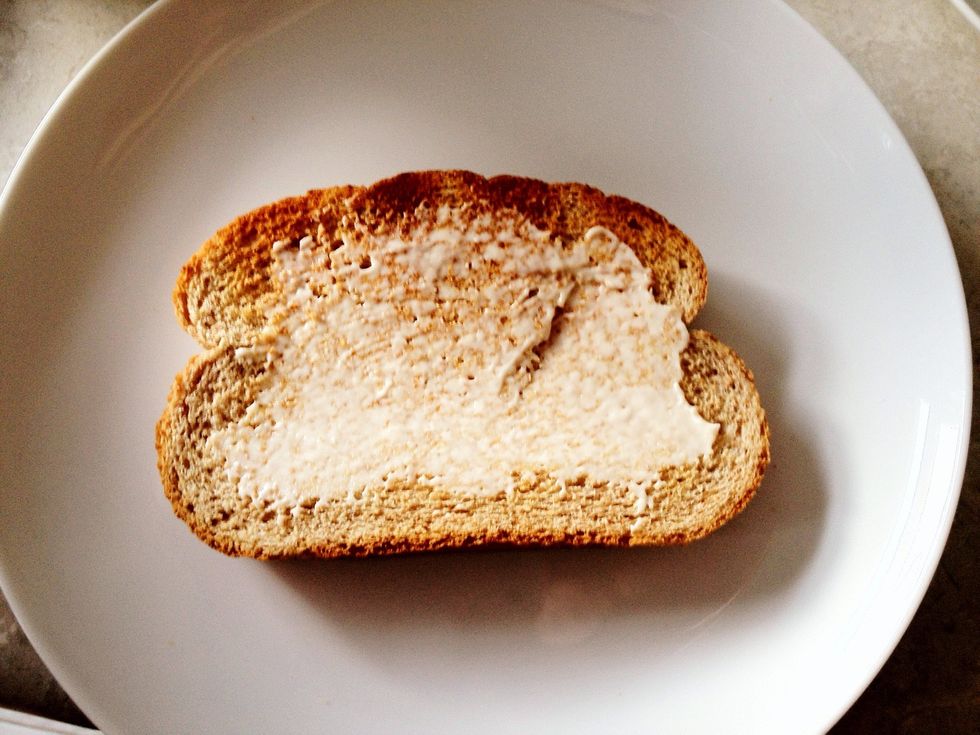 Spread some mayo on the bread. You can do it on both slices, I only do it to one slice.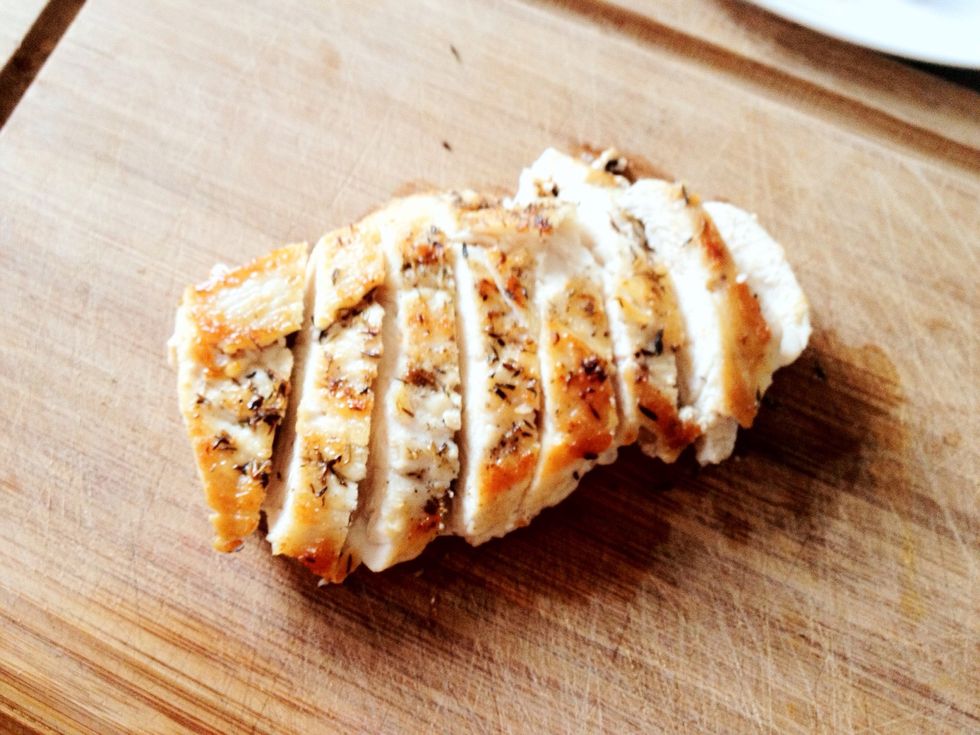 Using a knife, cut your chicken breast on a slight angle into even pieces.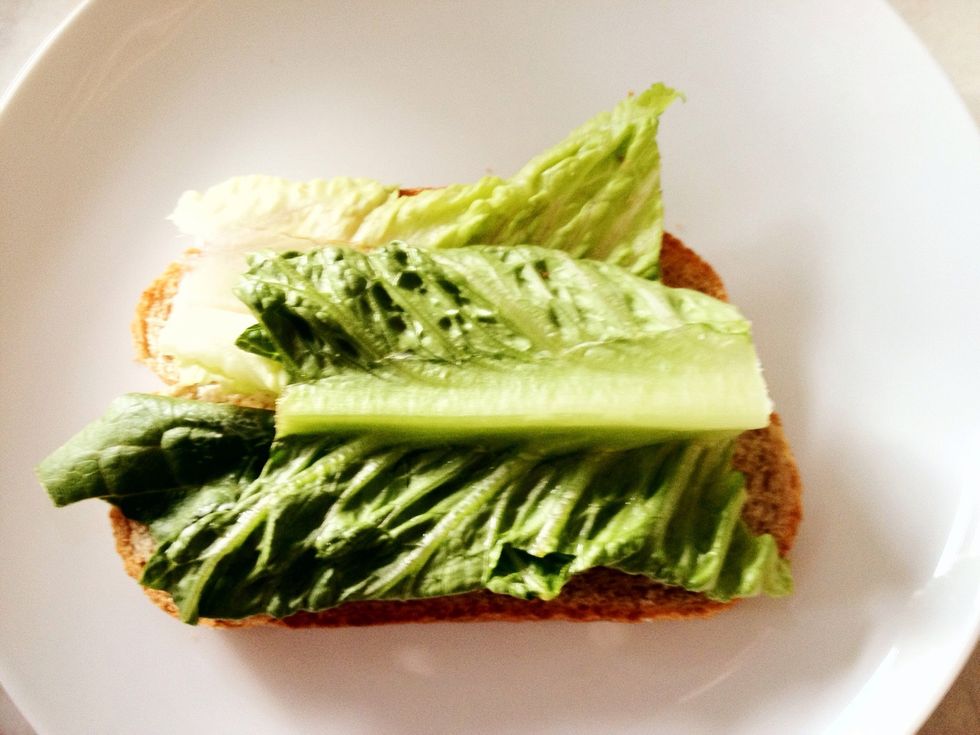 Add your lettuce first on top of bread.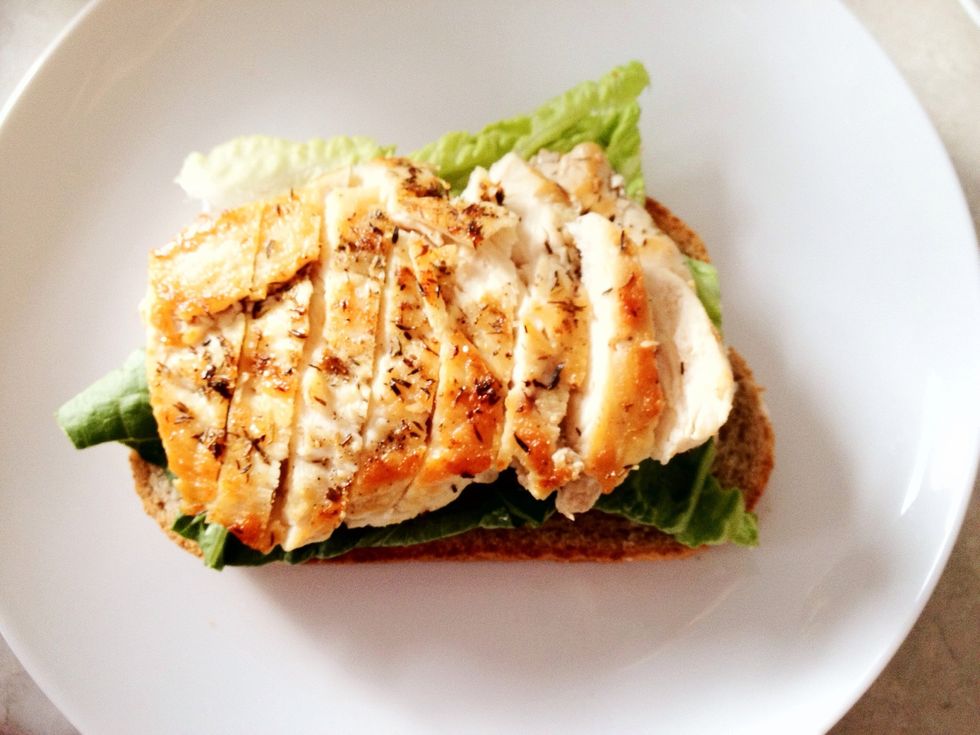 Add chicken next.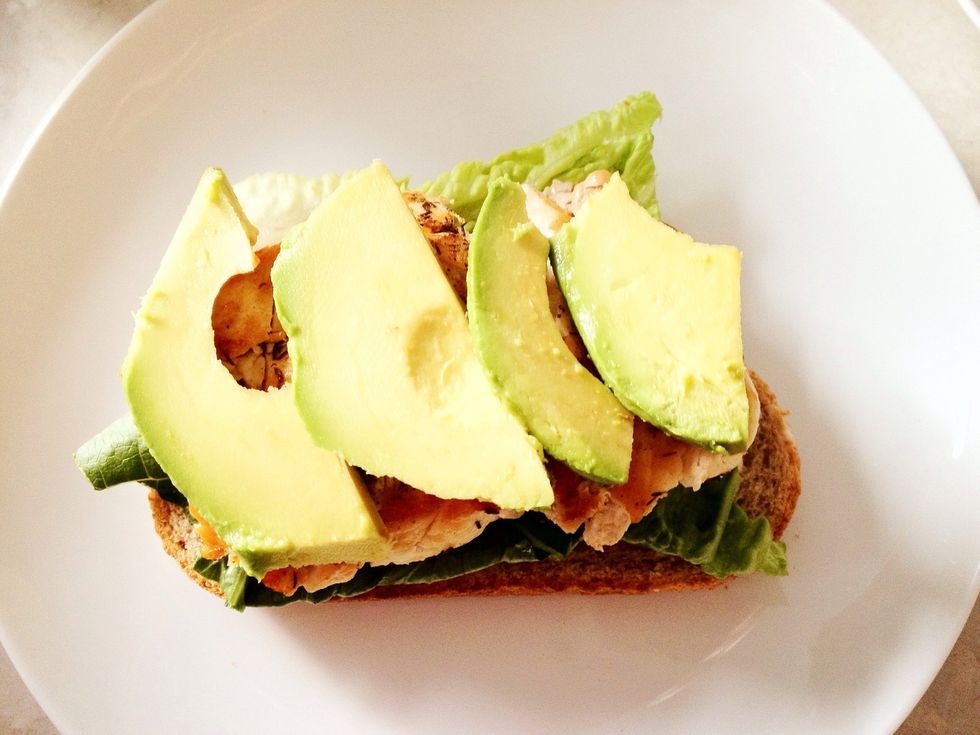 Finally add avocado slices.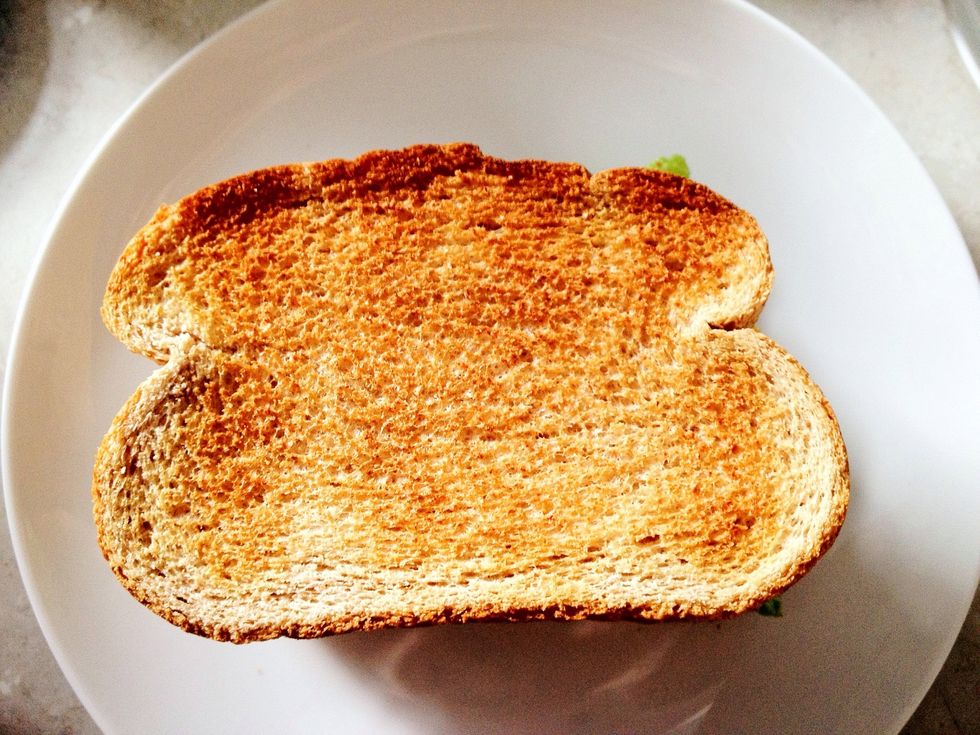 Top it!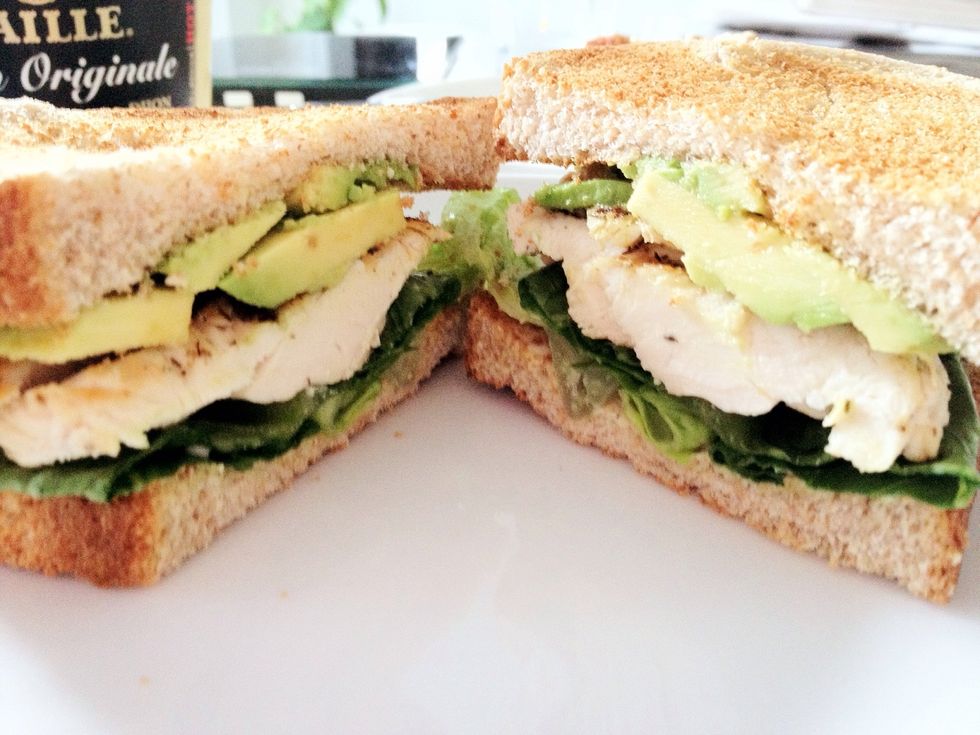 Enjoy!
4.0oz Chicken breast
0.0 Large avocado
2.0 Slices of whole wheat bread
1.0 Leaf of romaine lettuce
1.0tsp Olive oil
Dried thyme
Kosher salt
Black pepper
Low fat mayonnaise or mustard