Take your watermelon half and chop it into cubes. After you have done this, put them into a large bowl (Optional: cover with plastic wrap) and set in a freezer. It will take about 1-2 hours to freeze.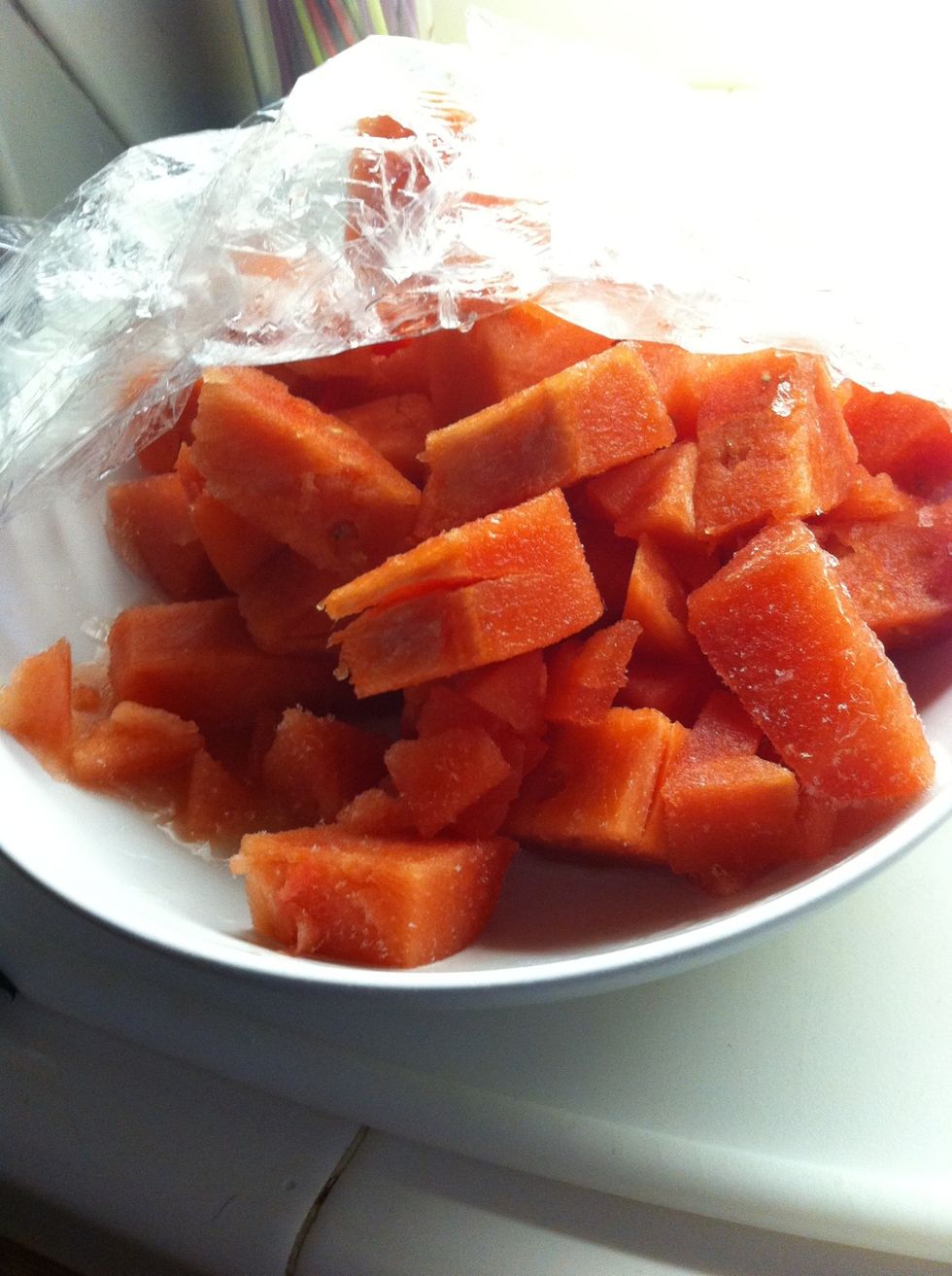 It should look like this when you take it out of the freezer
Now, take a good amount of watermelon cubes (depending on how much slushy you want) and place them in a blender. Blend until there are no more cubes! *Add crushed ice for an even cooler drink!*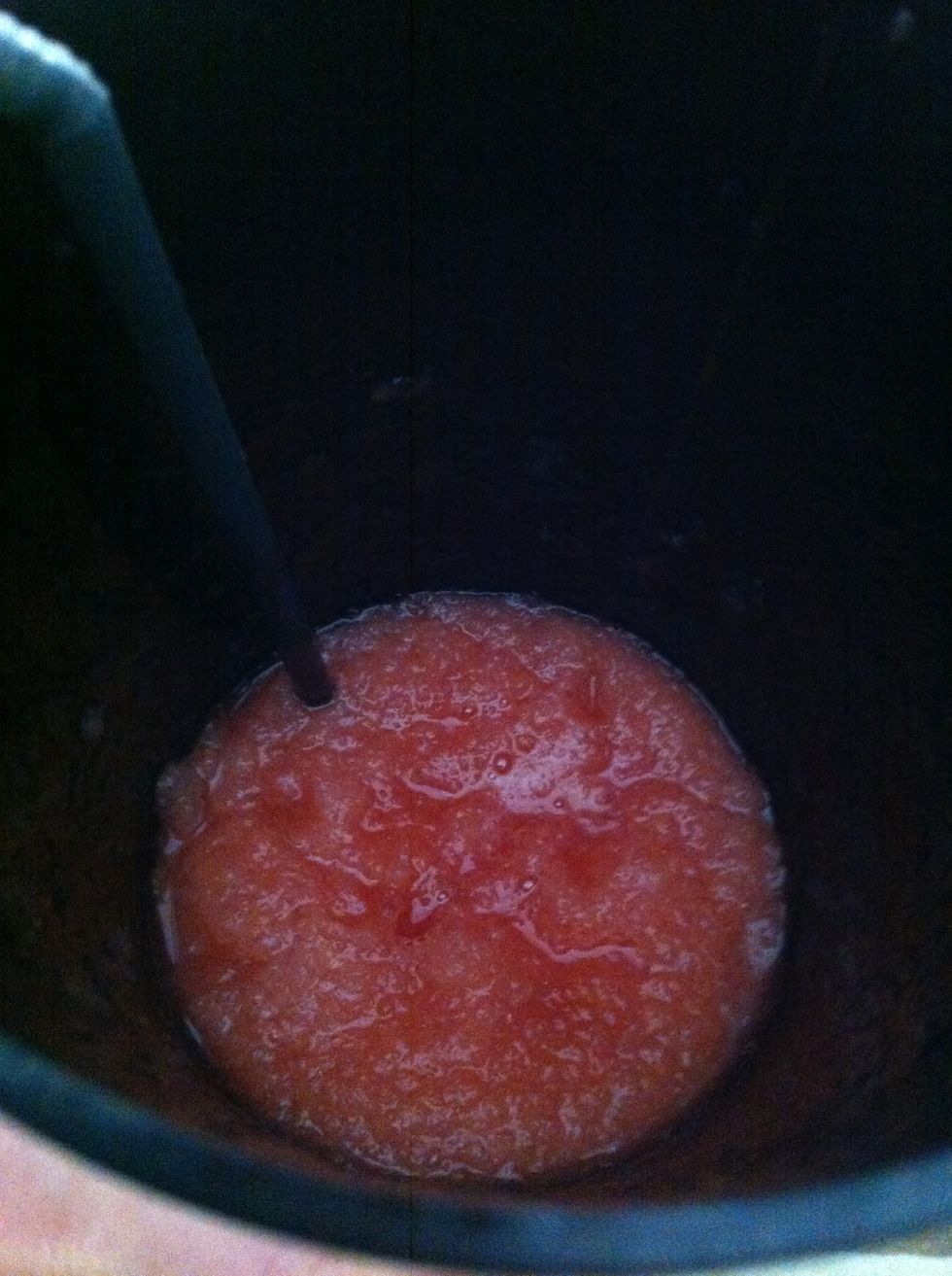 Mine looked like this when I was done blending. (Sorry if it looks weird, I was using a black cup)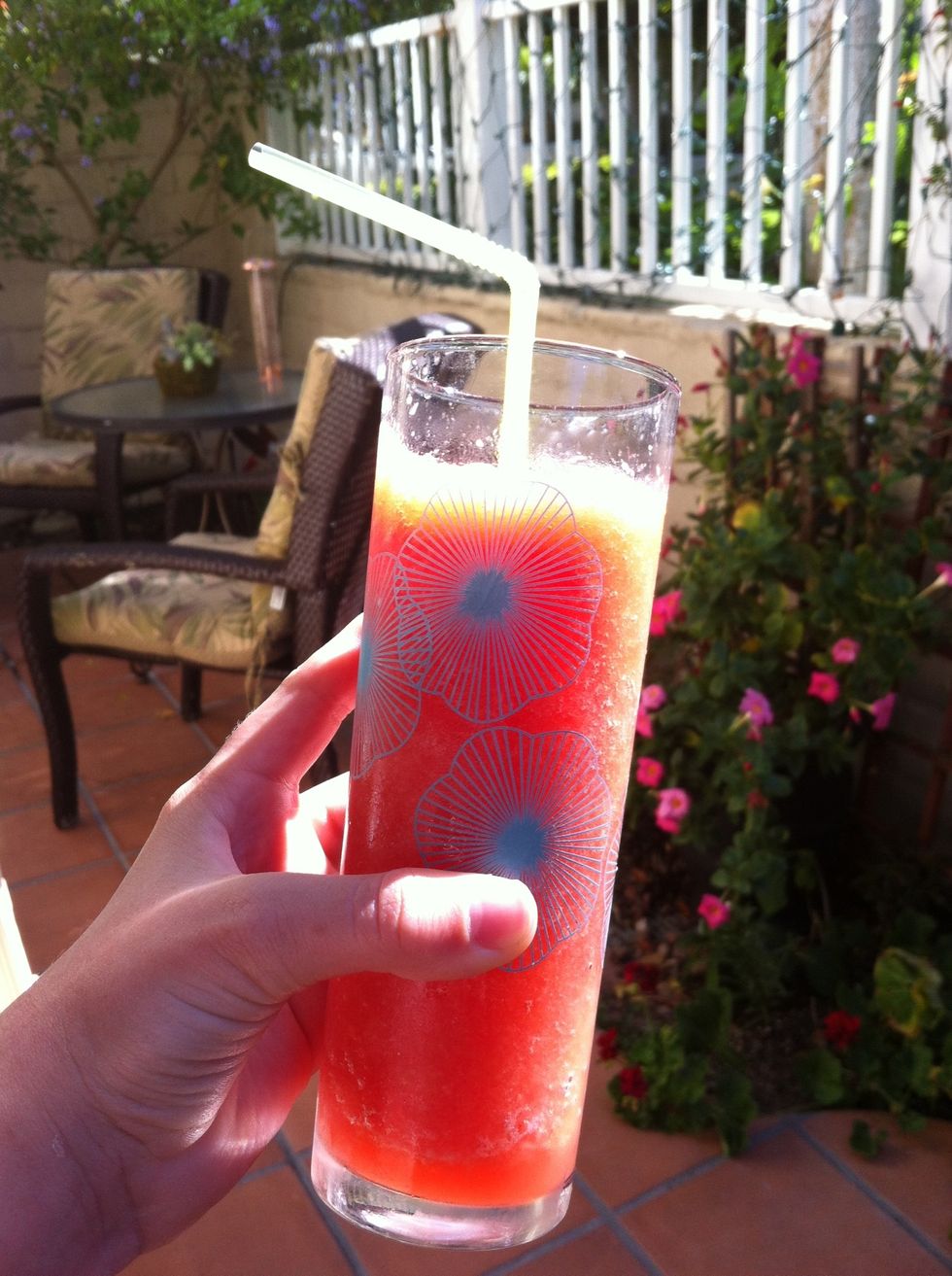 Now just pour into a glass and you have a healthy refreshing drink that's perfect for summer! Enjoy:)
Half a watermelon
1 Large bowl
Optional: plastic wrap
Knife
Freezer
Glass or cup
Chopping block
Blender
Audrey C.
Hai guys! I <3 DIY crafts and anything to do with 'upcycling' things. Please leave me a comment if you have any guide requests! Thanks:)