How to make a healthy, vegan double berry crisp
Make a Healthy, Vegan Double Berry Crisp
42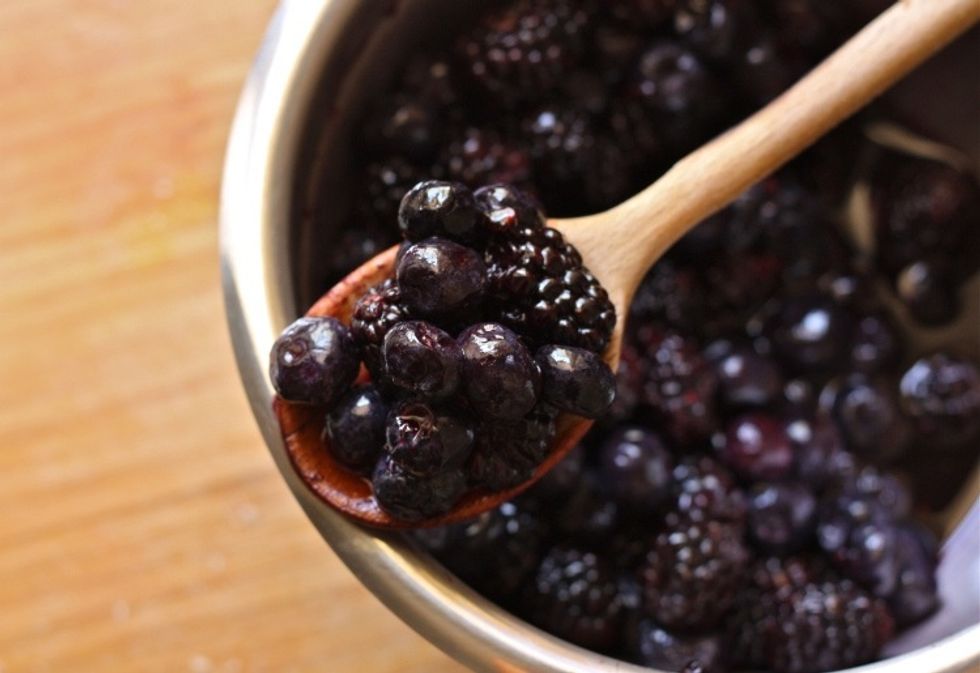 Pre-heat the oven to 375 degrees Fahrenheit. Mix blueberries, blackberries, and agave nectar in a bowl and cover. Let sit for 1 hour or longer.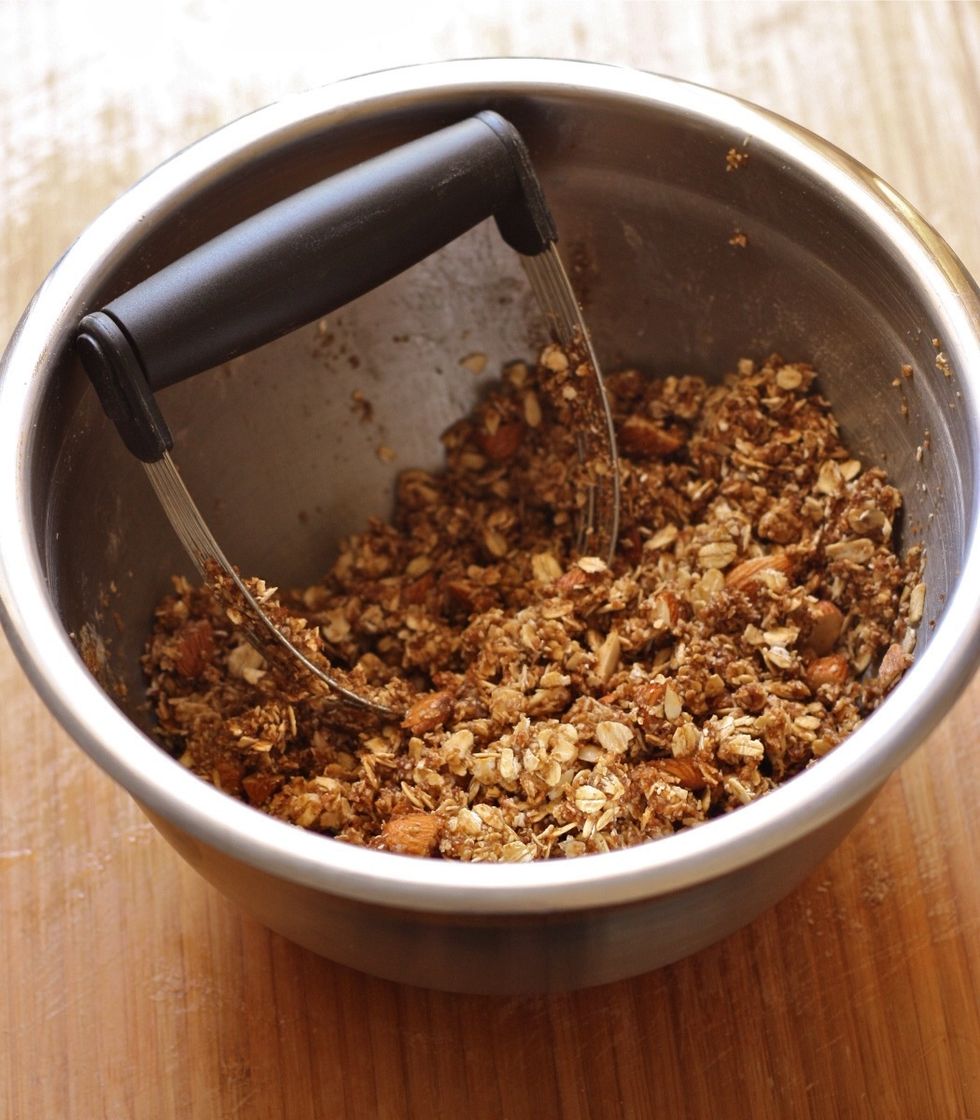 In a bowl, whisk together oats, oat flour, almonds, coconut sugar, and cinnamon. Add coconut oil and sweetened applesauce and mix with a pastry blender or fork until everything is evenly distributed.
Grease your baking dish with coconut oil. Add berries to baking dish and distribute them evenly.
Put the topping over the berries and spread evenly. You will probably have about ½ cup left over.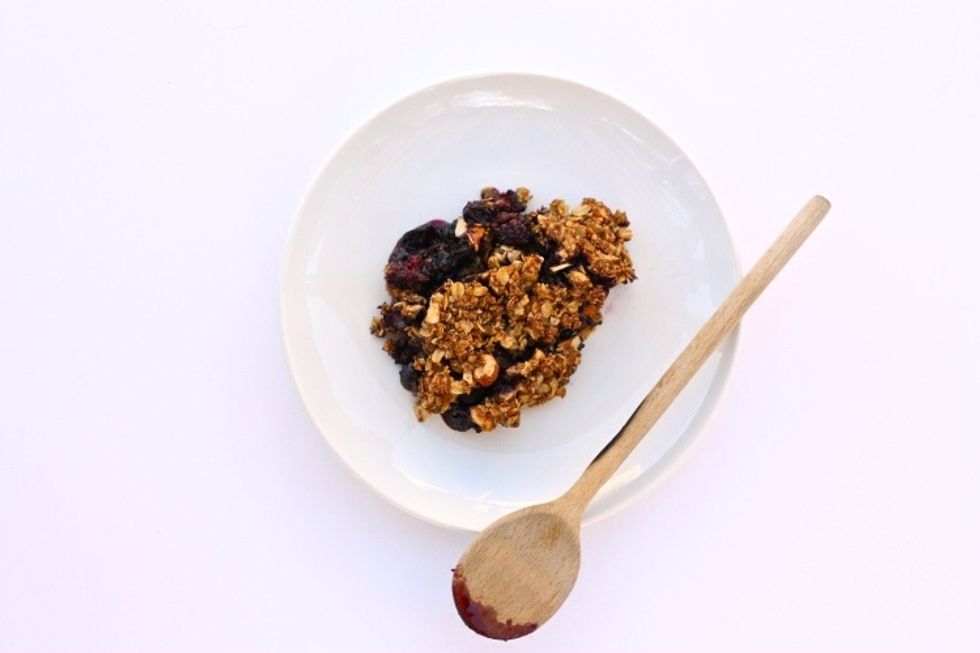 Bake in the oven for 30 minutes or until the top of the crisp is golden brown.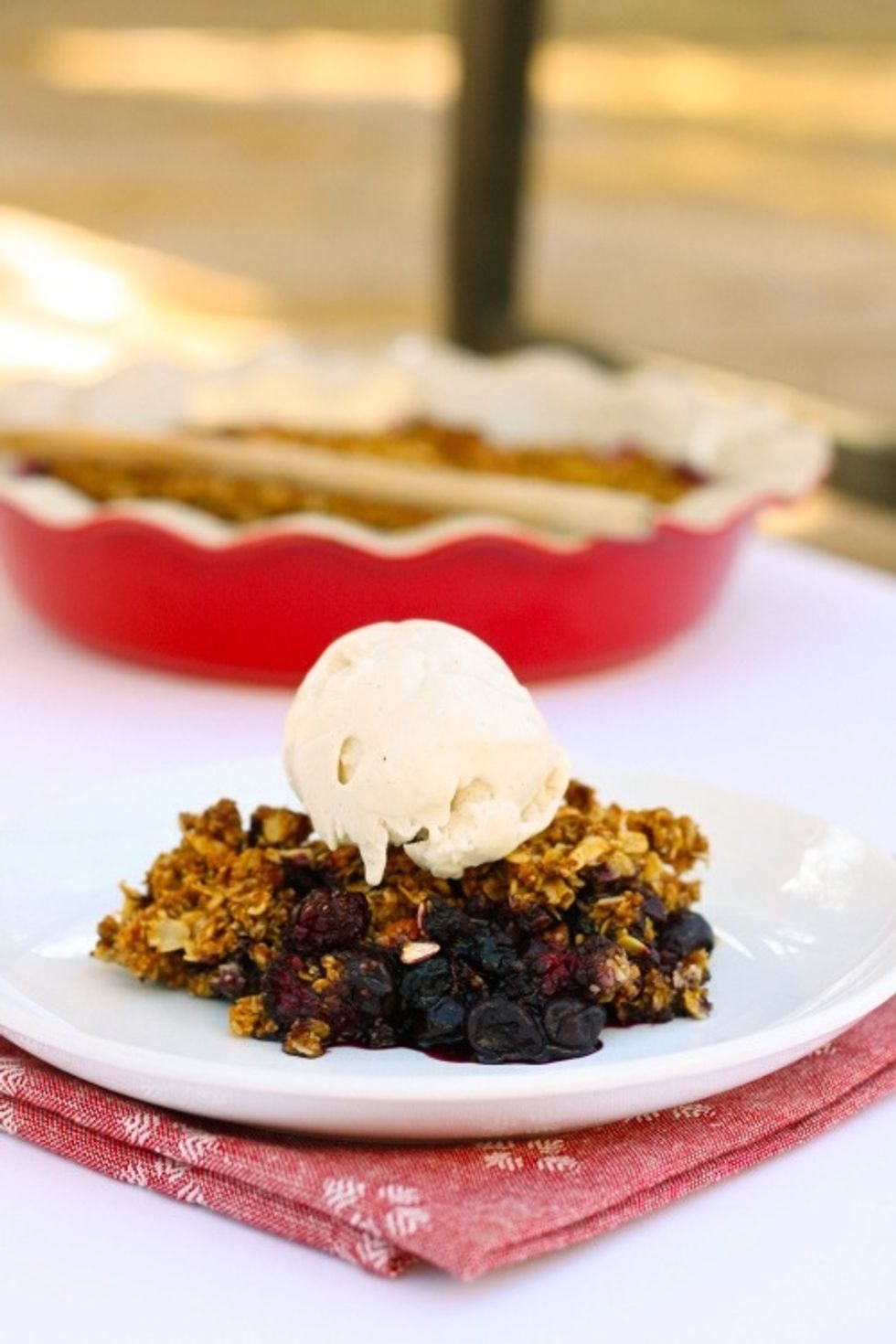 Top with your favorite vegan ice cream!
2 cups frozen blueberries
2 cups frozen blackberries
2 tablespoons agave nectar
1 cup old fashioned oats
1/2 cup oat flour
1/3 cup chopped raw almonds
1/3 cup coconut sugar
1 teaspoon cinnamon
1/4 cup softened coconut oil
2 tablespoons unsweetened applesauce