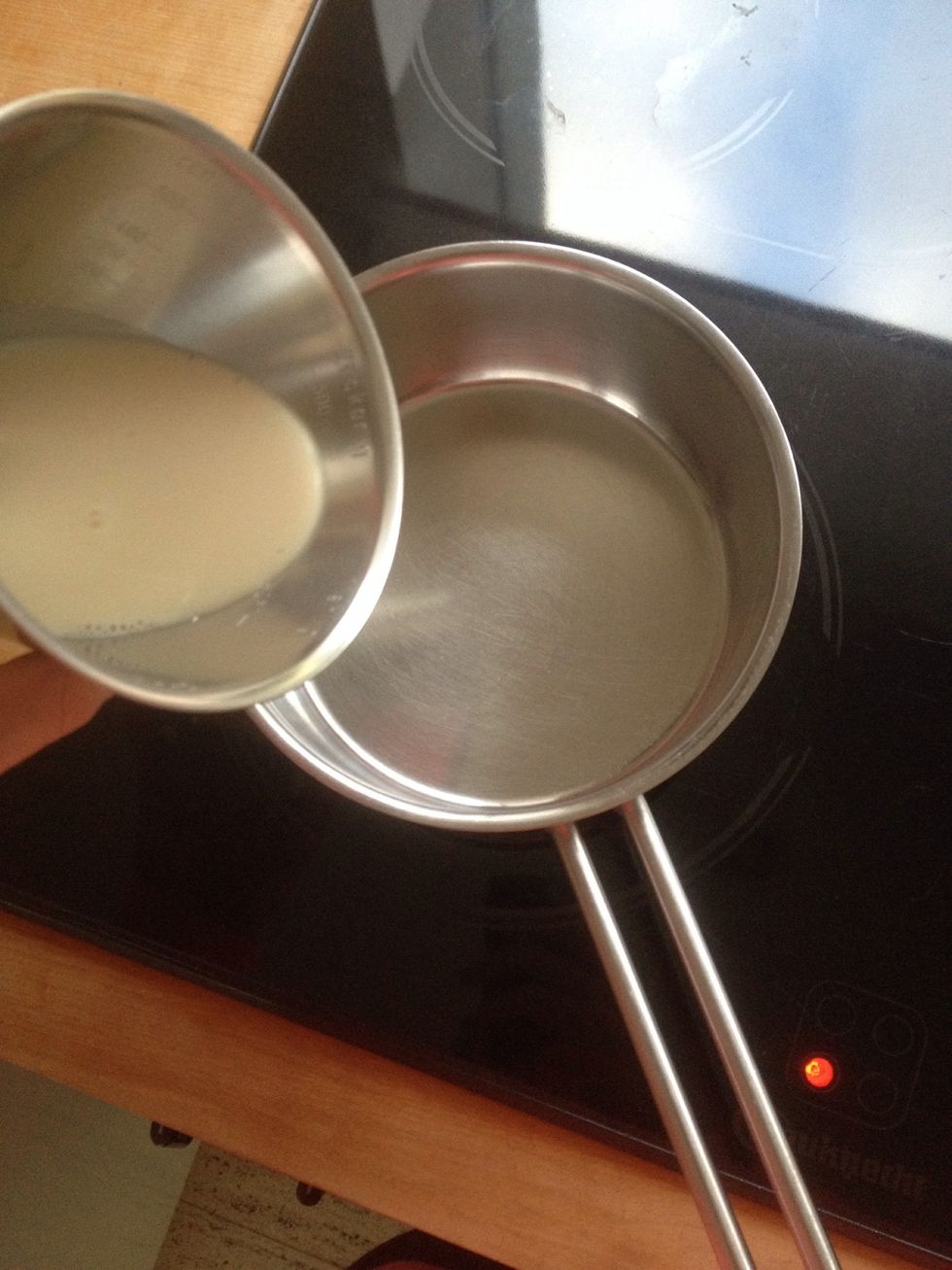 Put 140 ml soy, rice or almond milk in a pot and warm it up.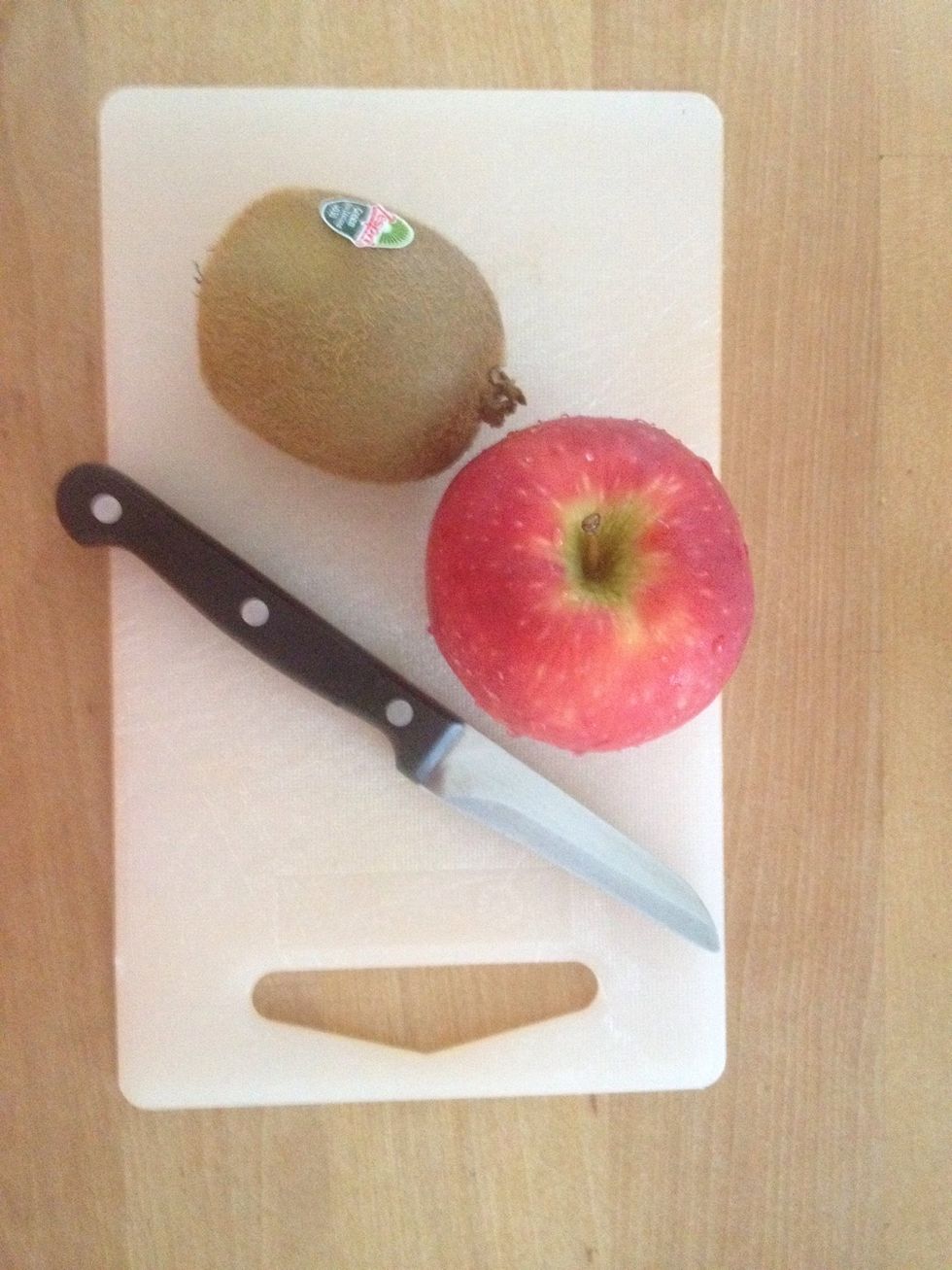 While the milk is warming up you cut your fruits ( e.g. Apples, Kiwis, Bananas..) in little slices.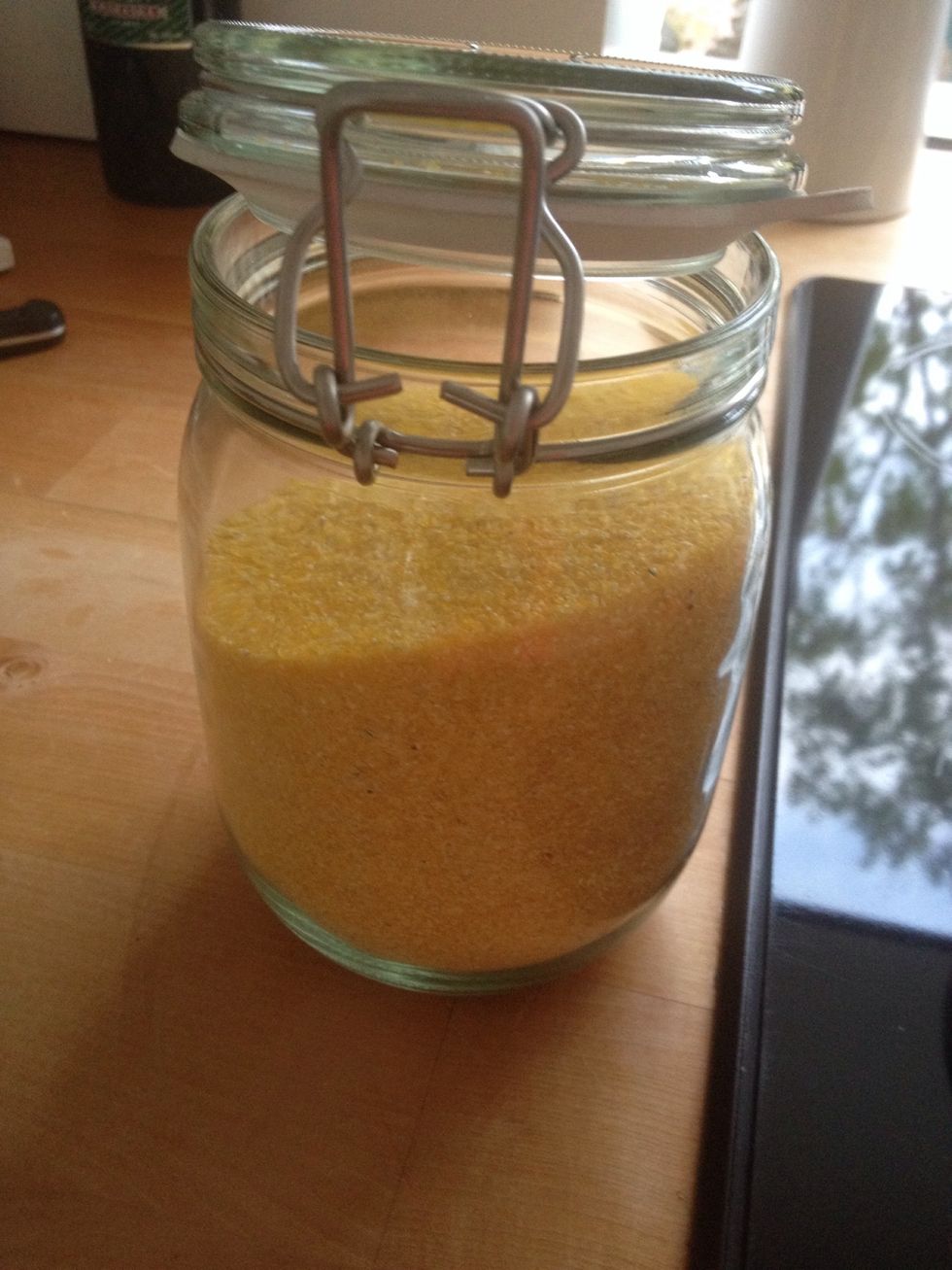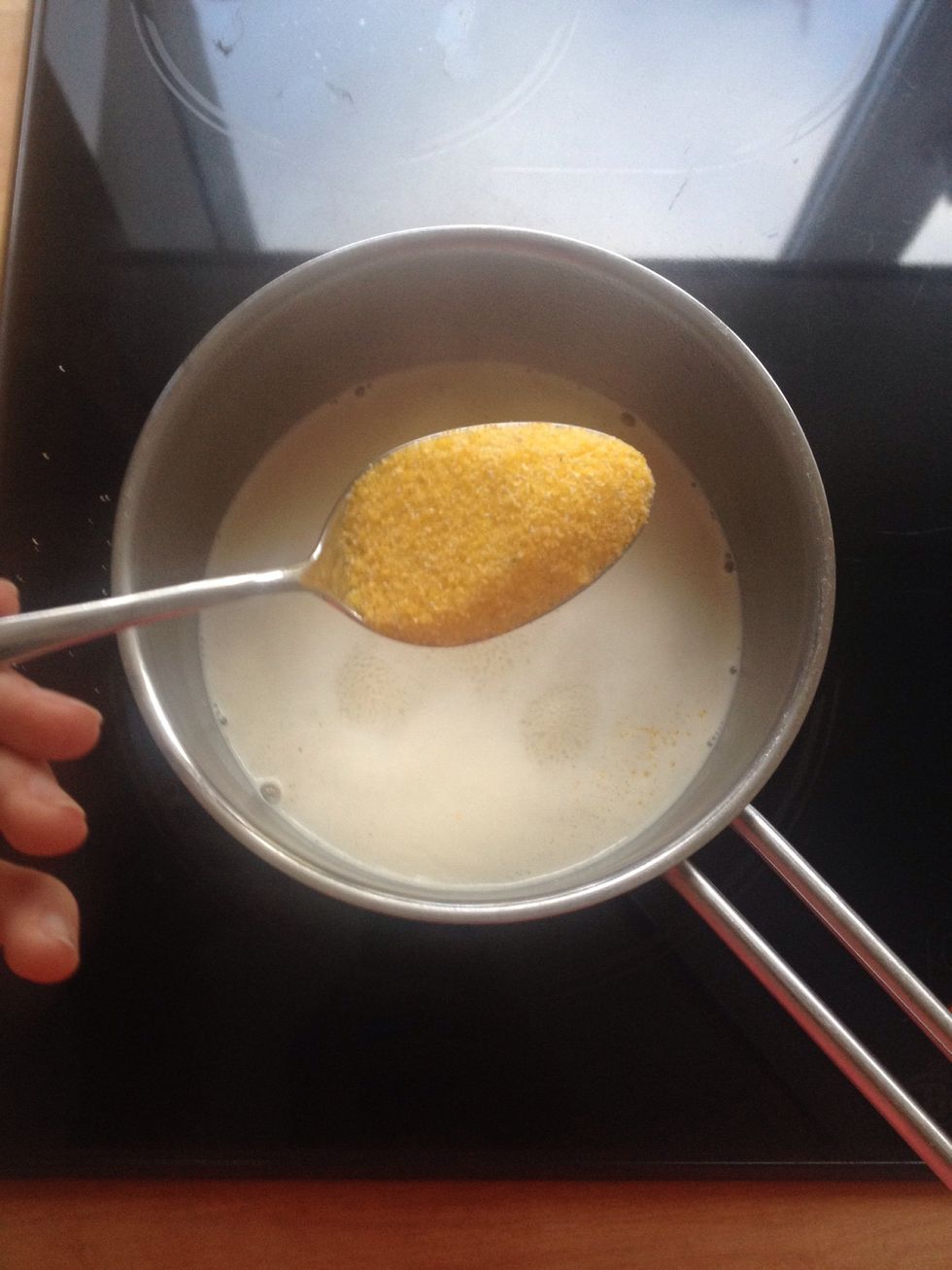 When the milk is warm you have to put 2 tsp. of semolina ( I used corn semolina ).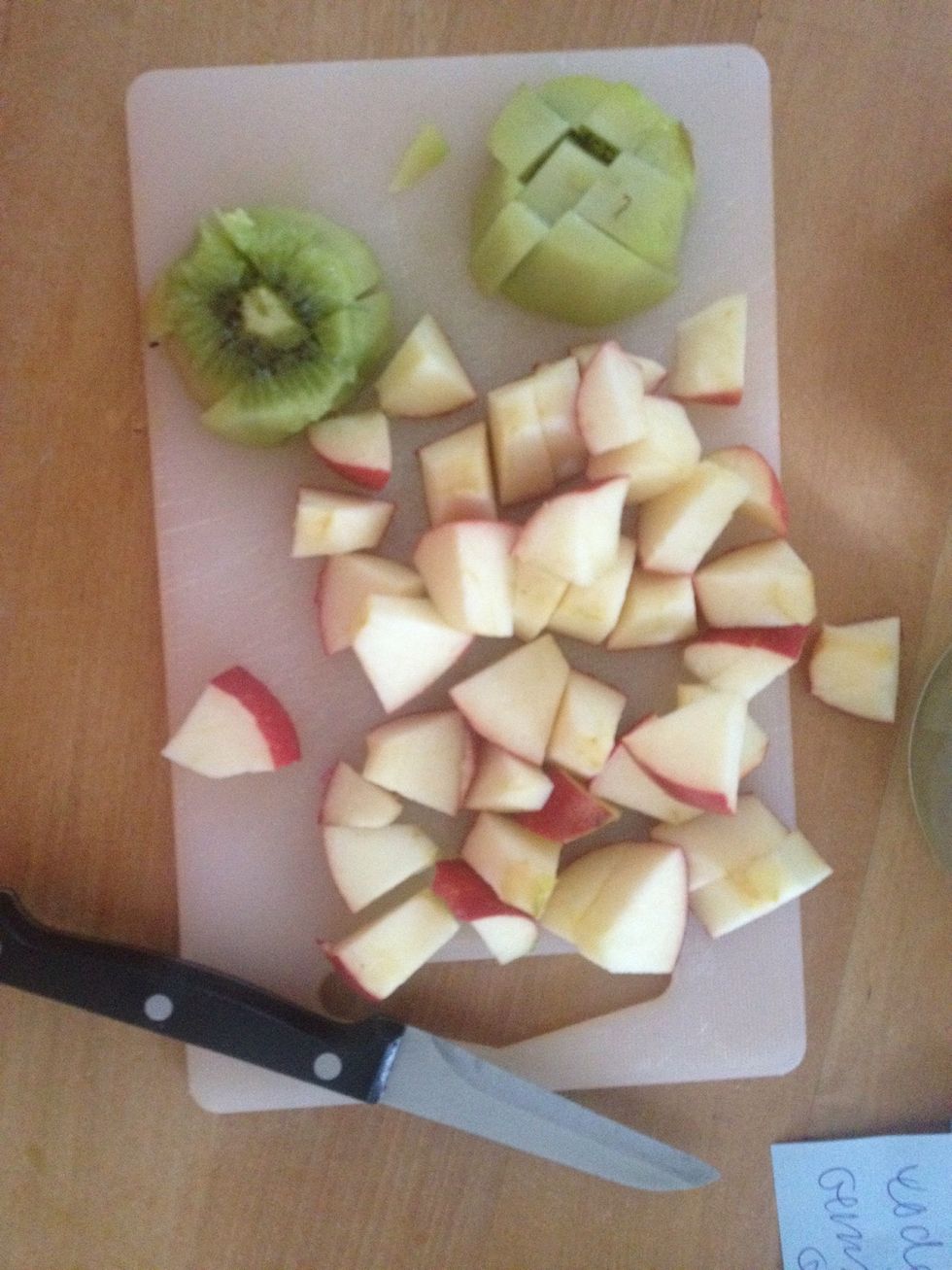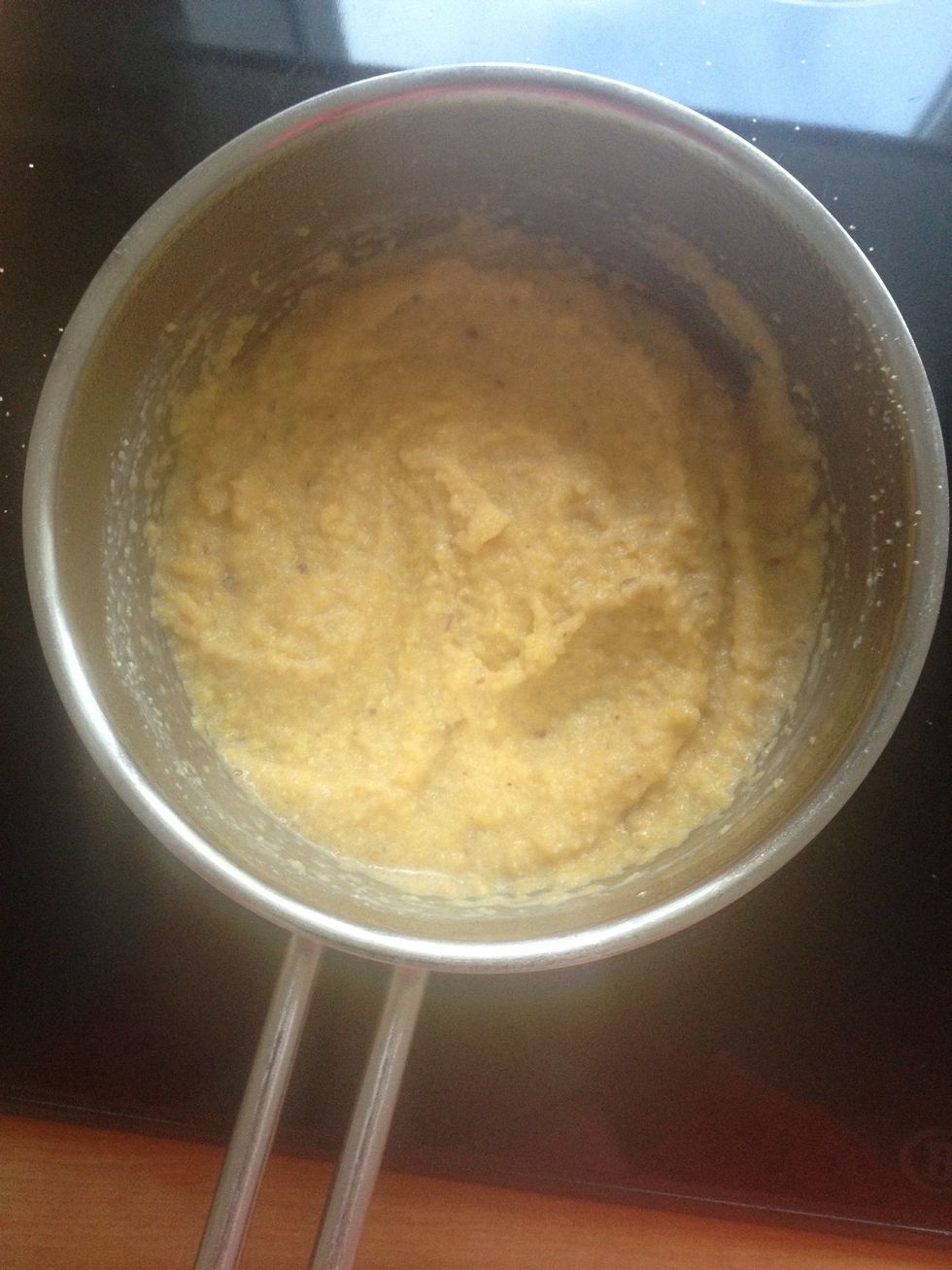 Cook it unti the consistency is still fluffy and NOT stiff . Add sweetener ( e.g. Agave/maple syrup, sugar or stevia).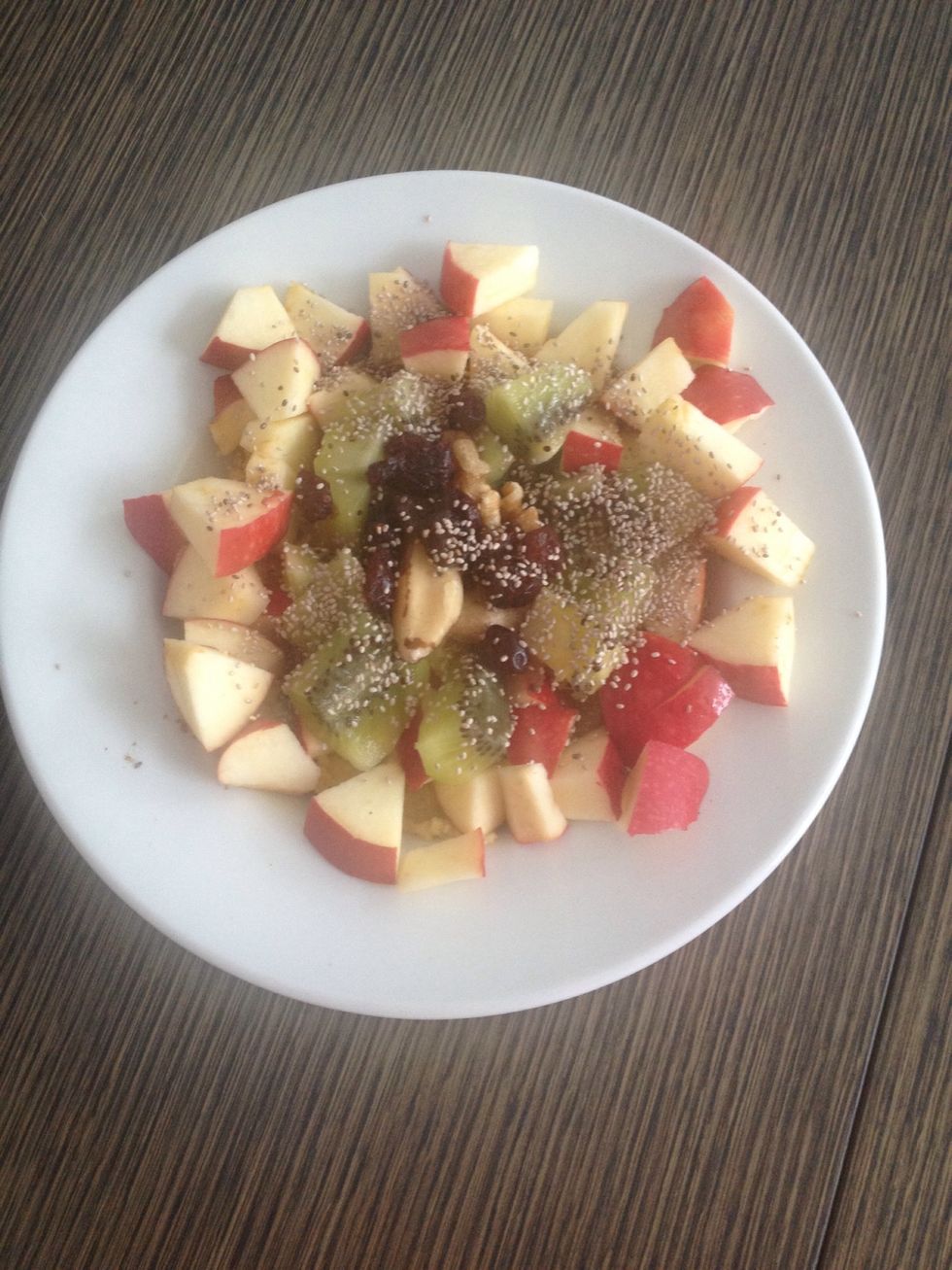 Top your semolina with cinnamon, vanilla extract ( optional), your fruits, walnuts ( or other nuts) , cranberries and chia seeds (optional). ENJOY! ✌️🙊💕
1/6ml Soy, rice or almond milk
2.0Tbsp Somalina
1/2Tbsp Agave syrup
1.0 Apple
1.0 Kiwi or Bana