How to make a healthy, tasty juice good for anytime
Make a Healthy, Tasty Juice Good for Anytime
2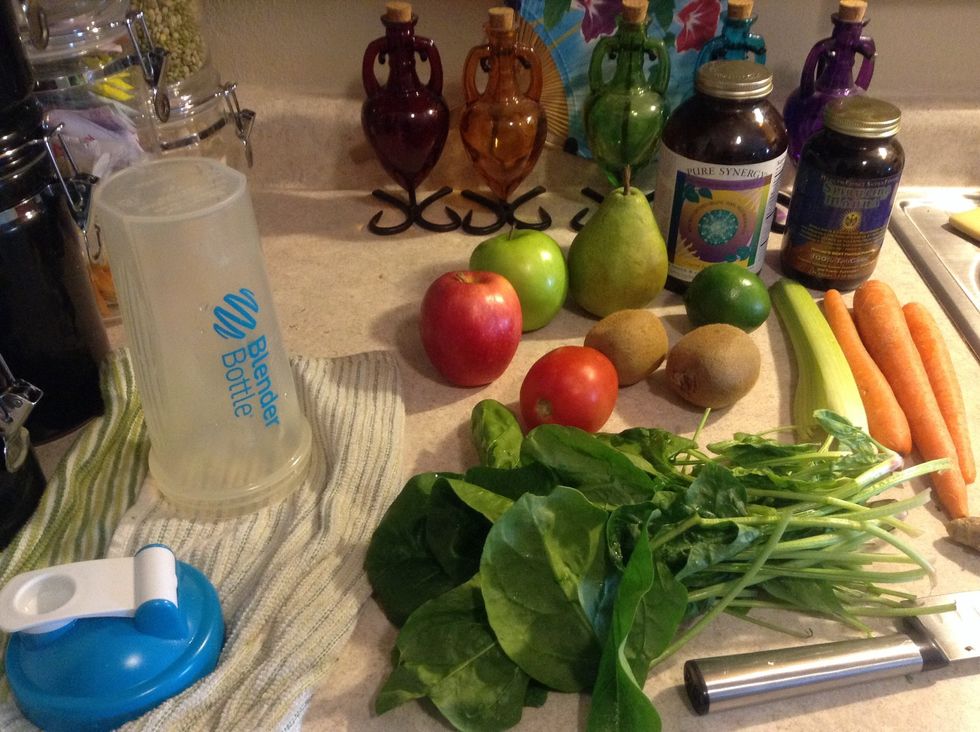 Gather Your Supplies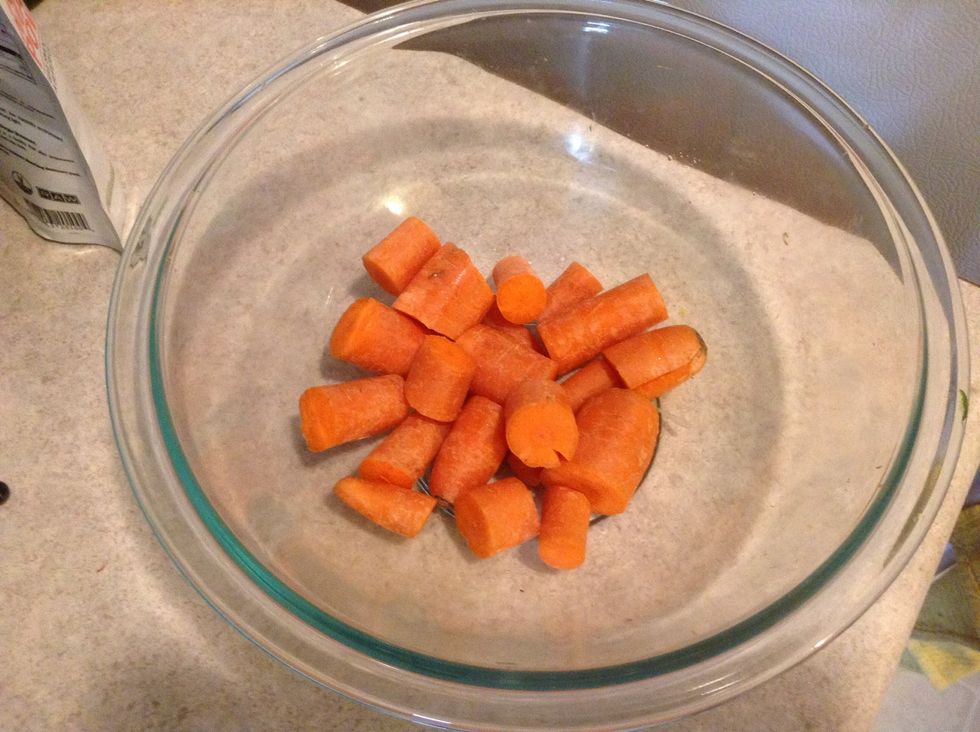 Chop your Carrots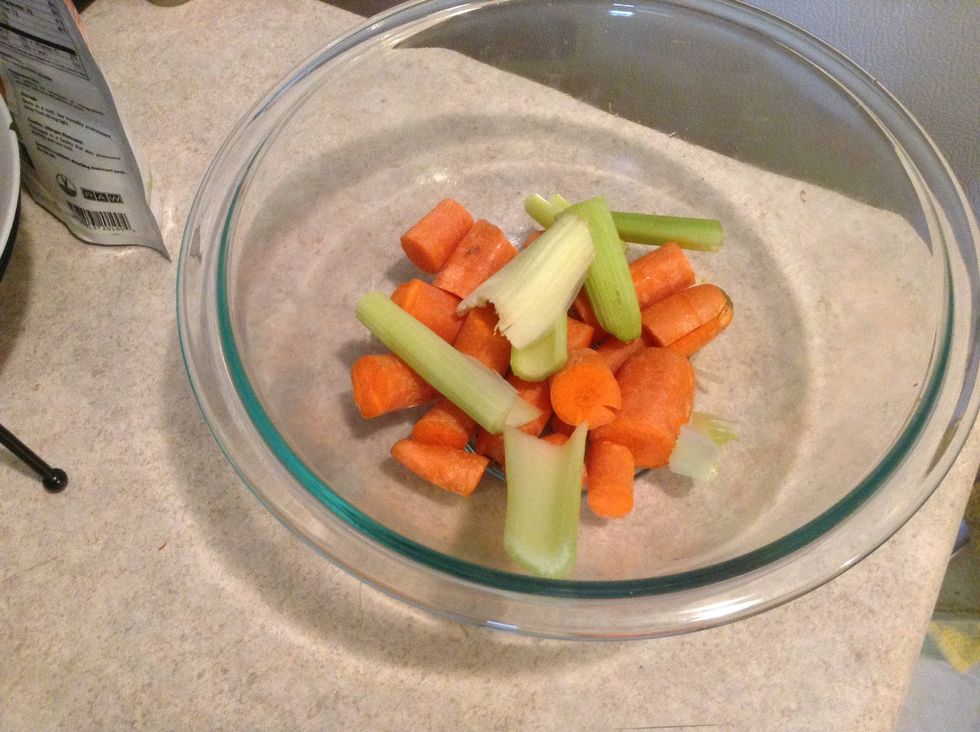 Then the celery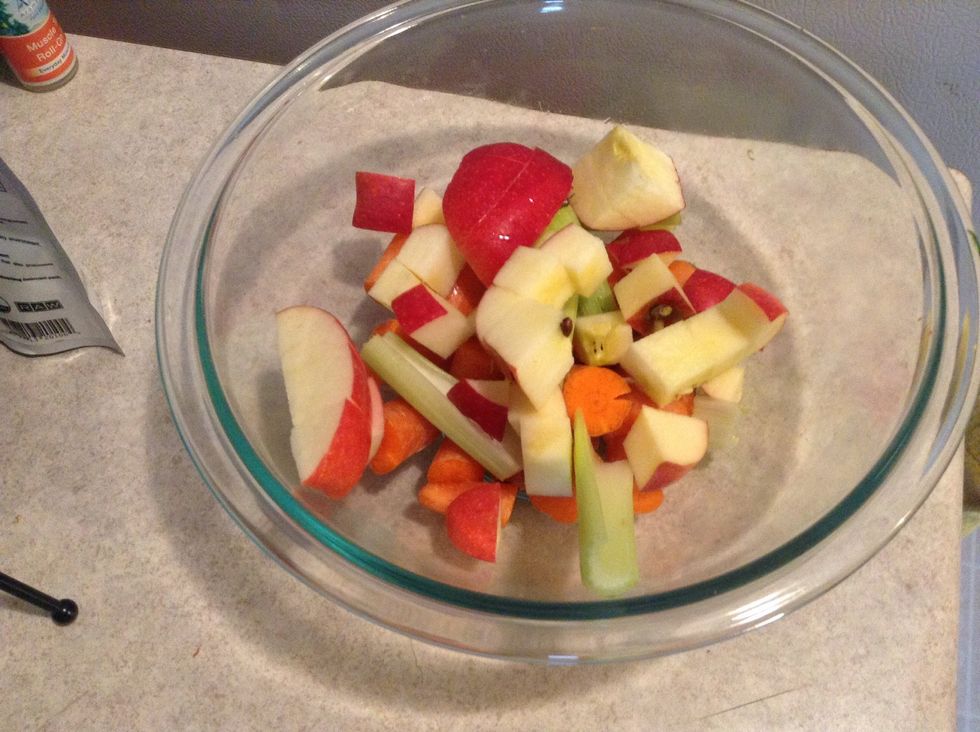 The the apples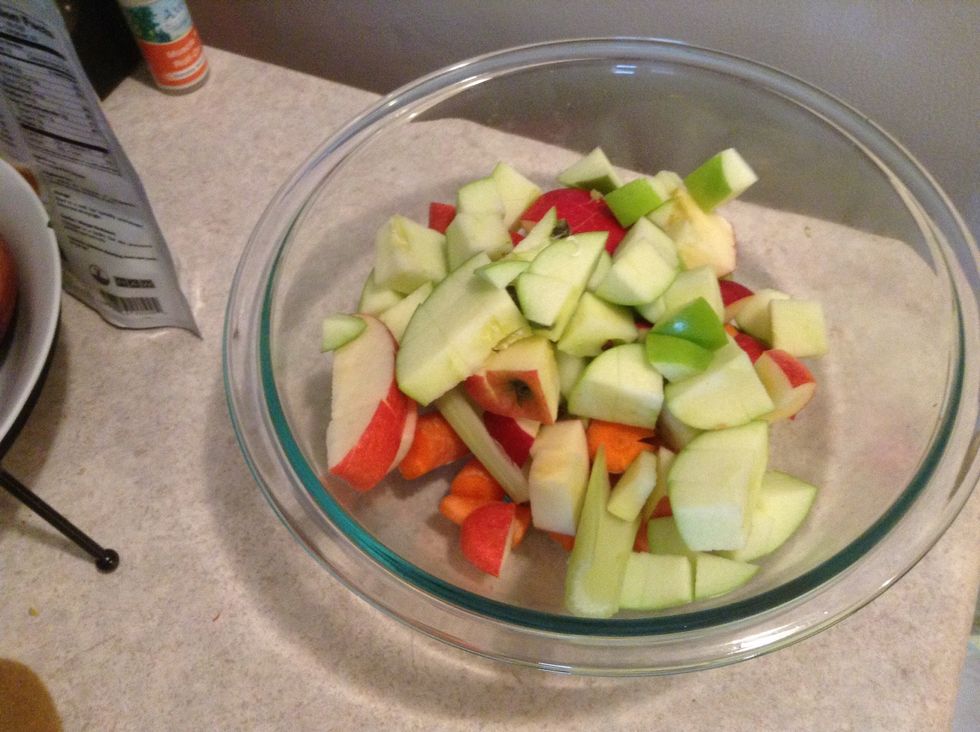 The order is here to help ensure everything is juiced to it's maximum potential and that you don't have soft goo sitting unjuiced in your juicer at the end.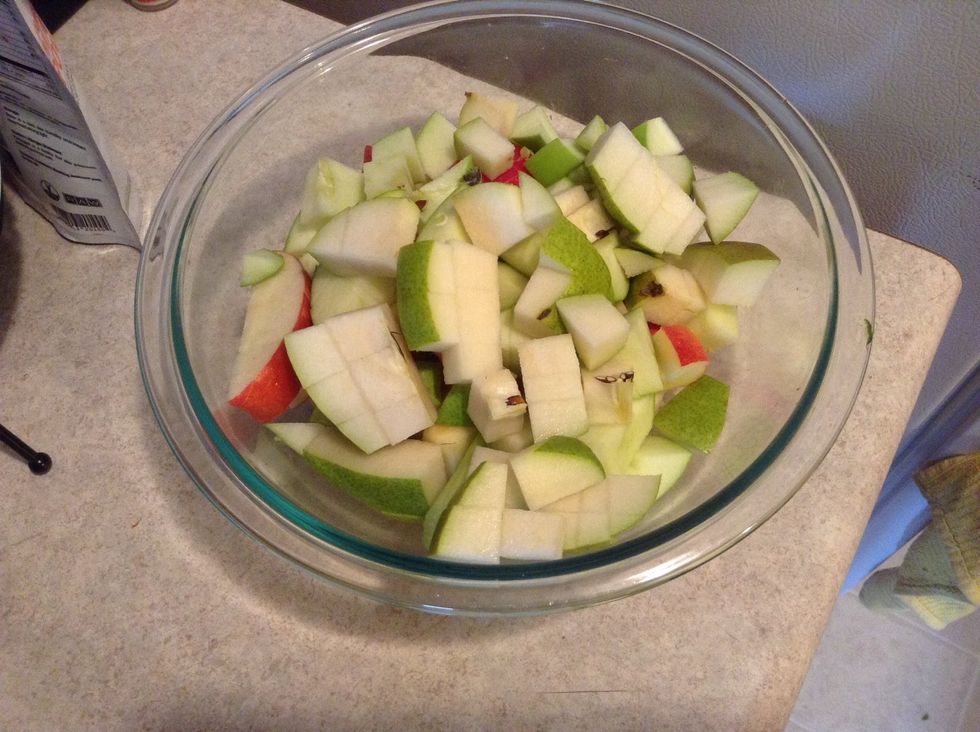 And don't chop your veggies and fruits ahead of time to cut down on work when it's time to juice. As soon as you cut into them, exposed nutrients and enzymes begin to expire and will die before use.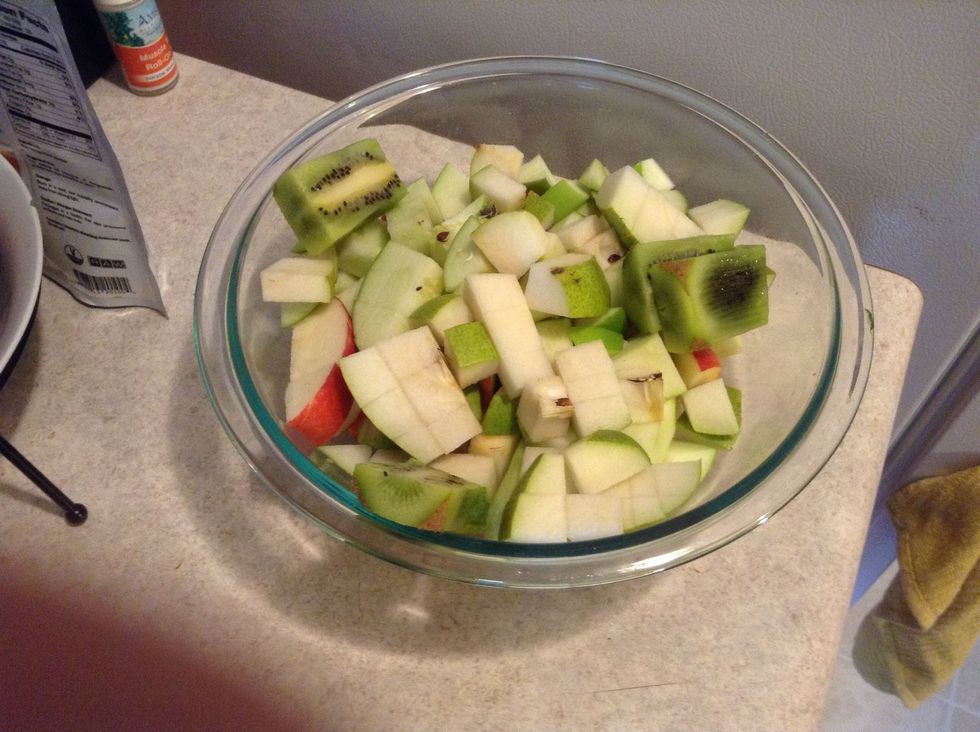 Chop the Kiwi, Take off the skin, but don't worry about little bits here and there.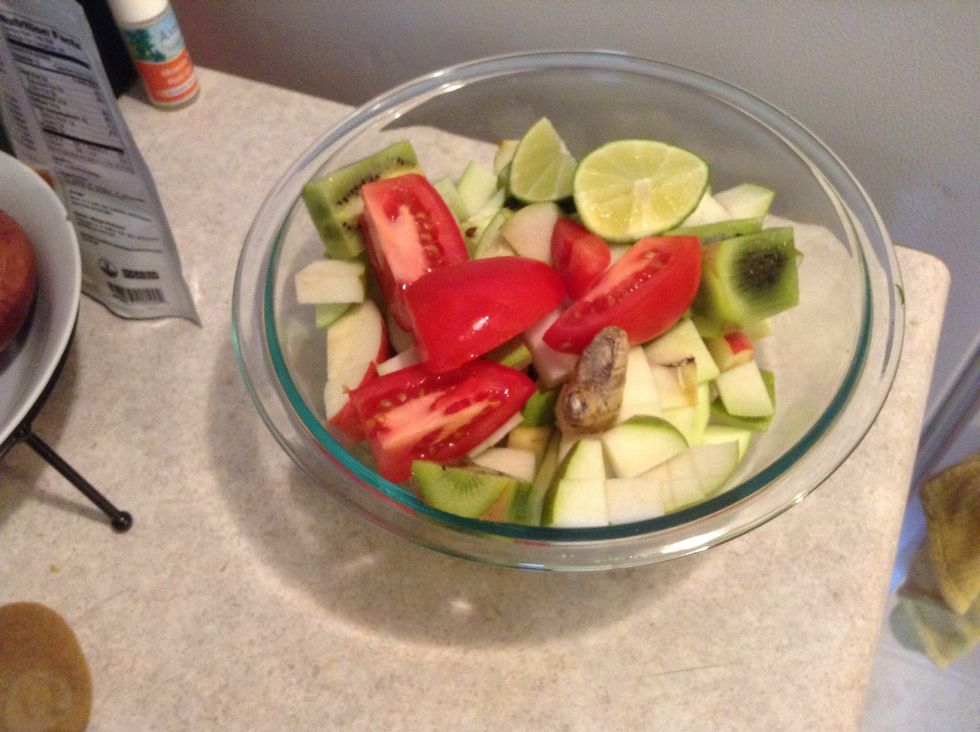 Then the tomato, the lime and the ginger go into the bowl. Leave the spinich on the side.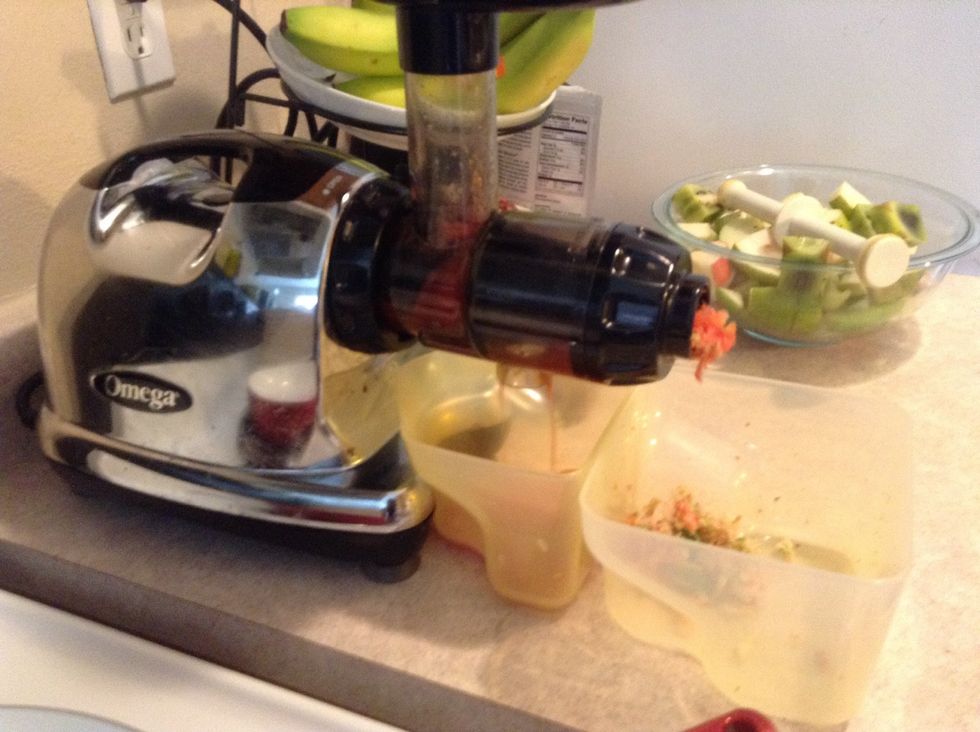 Begin with the Tomato and the Lime together. The rough nature of the lime with aid in the juicing of the tomato.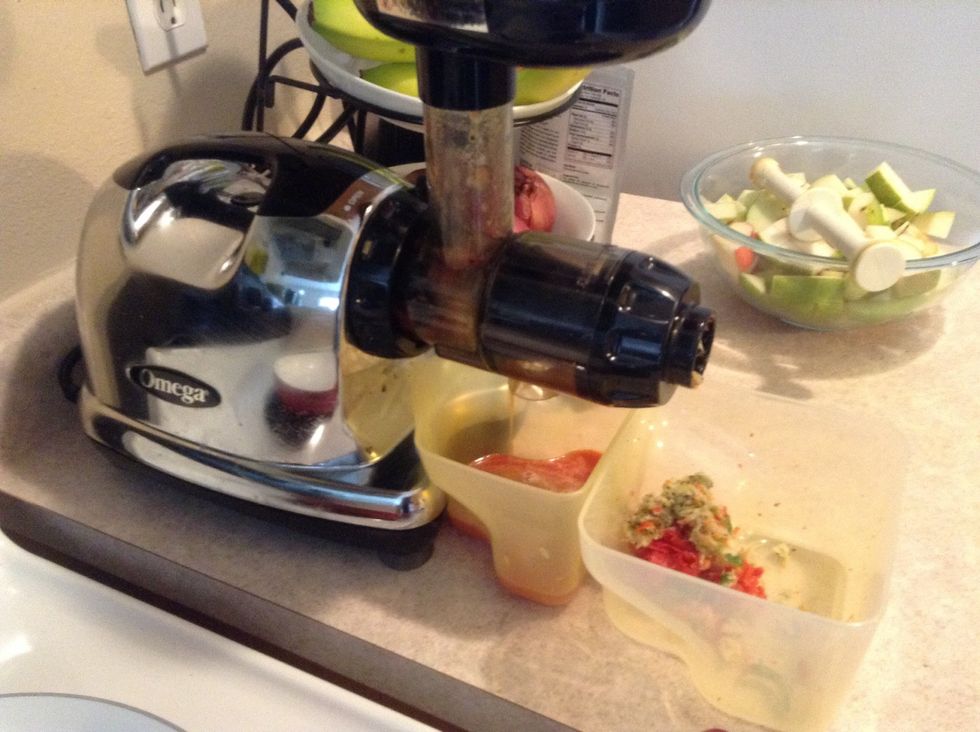 Then the Kiwi and the Ginger.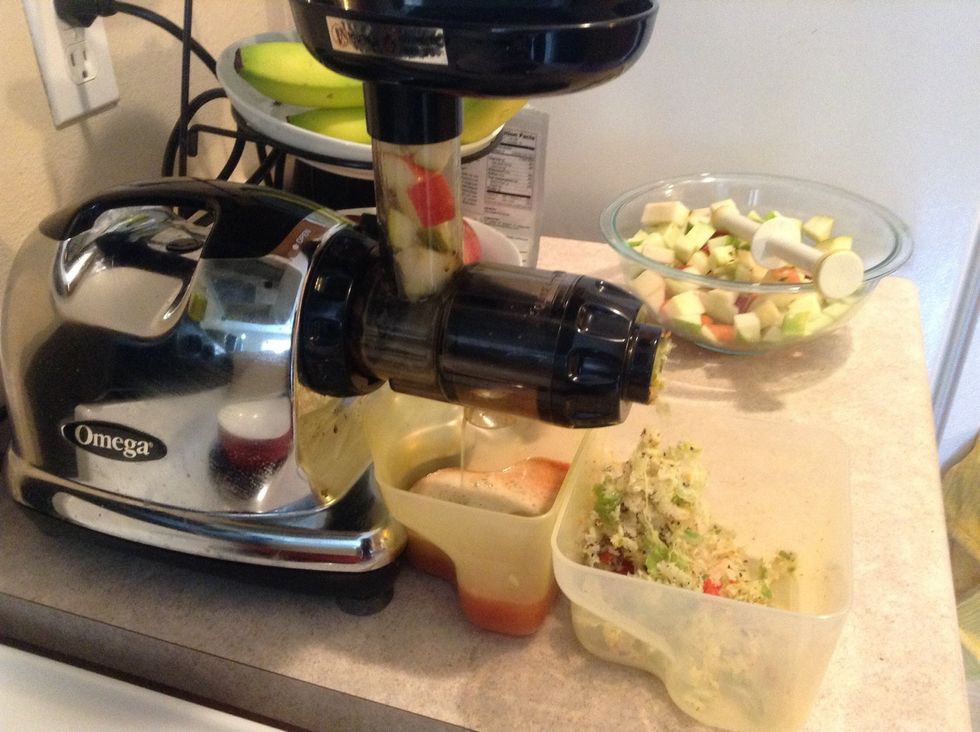 About 2/3 of the remaining fruits and veggies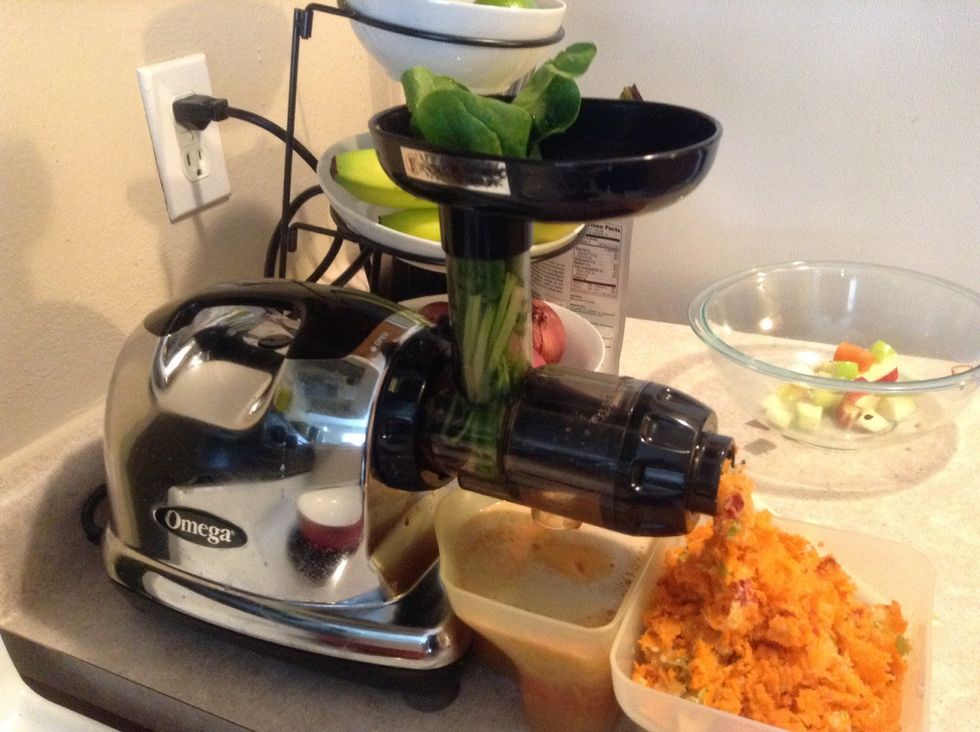 The spinich.
The rest of the fruits and veggies to push the spinich through.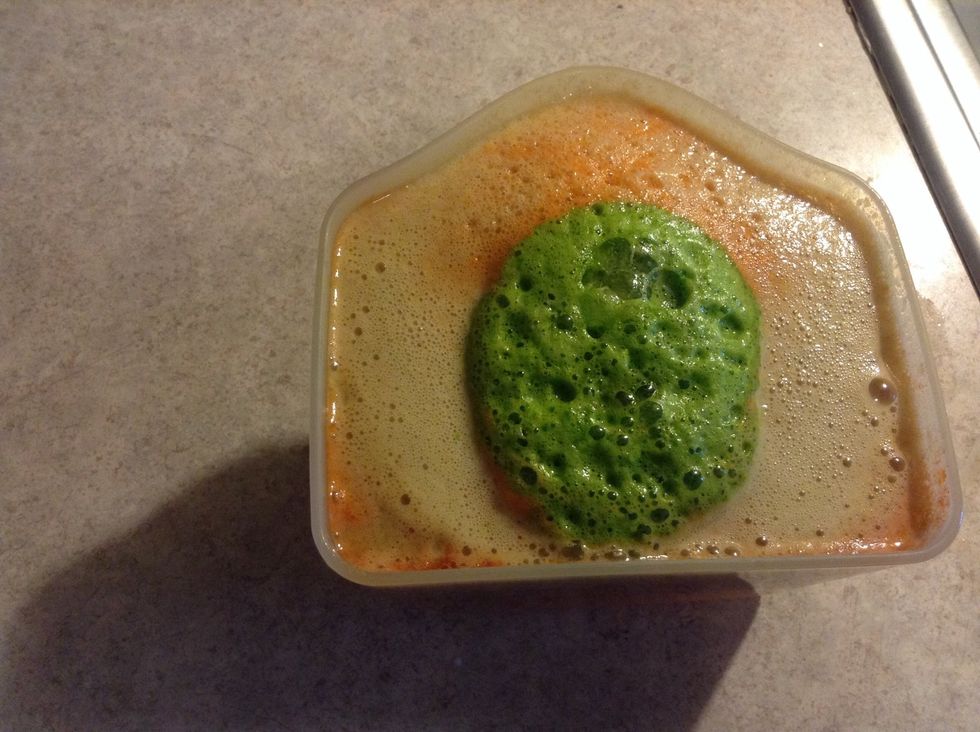 A view of the finished juice, pre-mixing, from above.
Side view.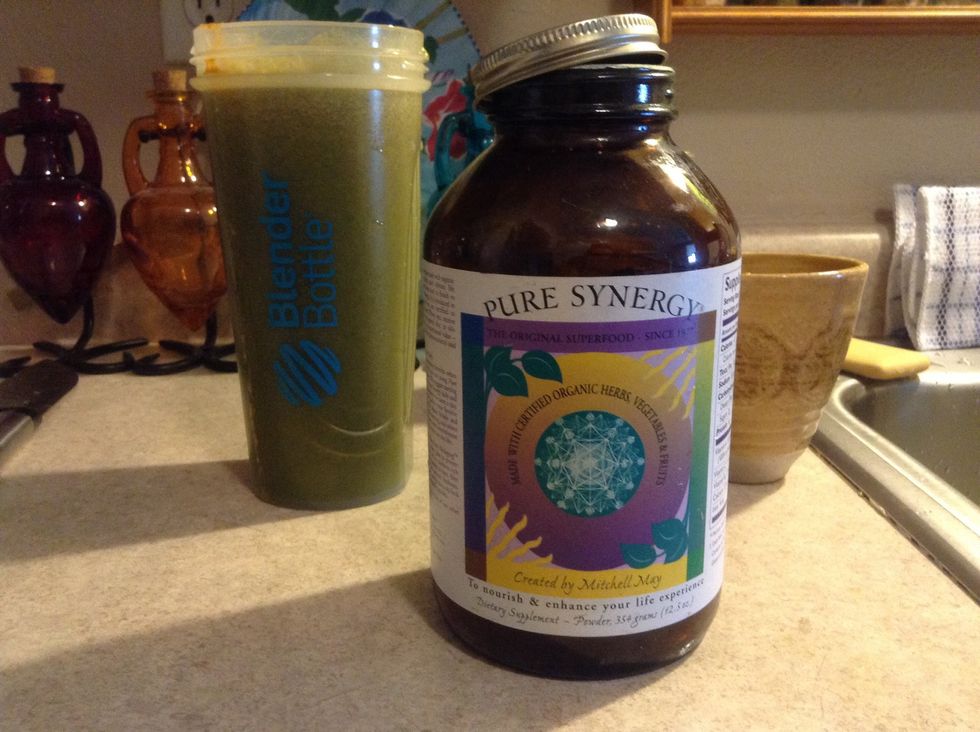 My choice of superfood mix.
A great heaping spoonful. A bit over a standard TBSP.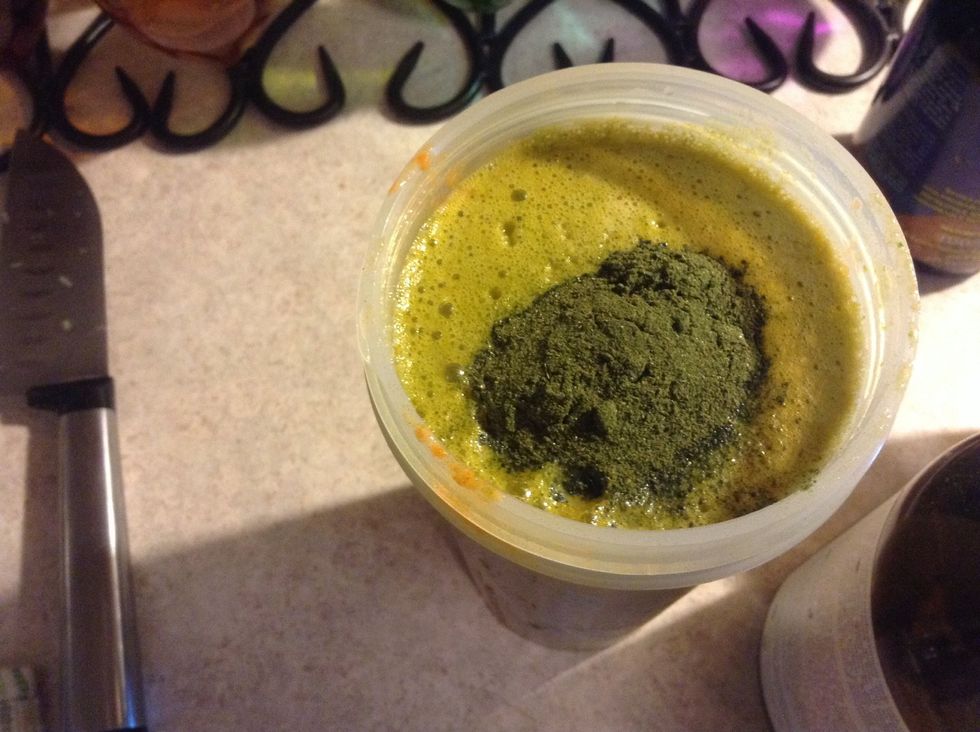 Plop on top. Don't toss these in before, otherwise it can be hard even for the blender bottle to mix it all up.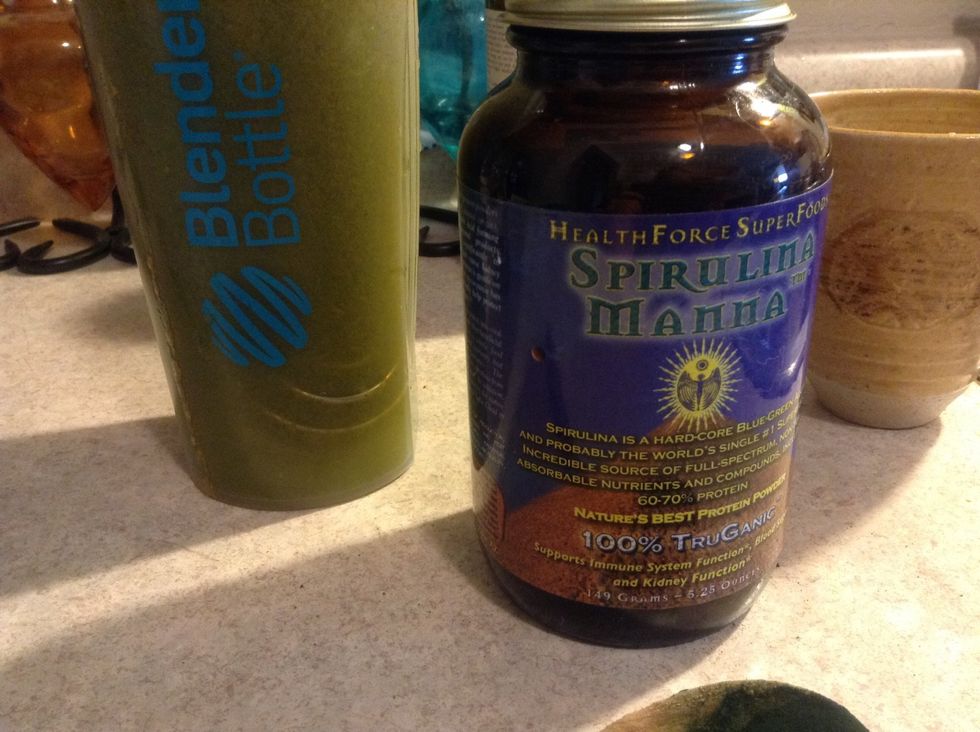 My choice of Spirulina Powder.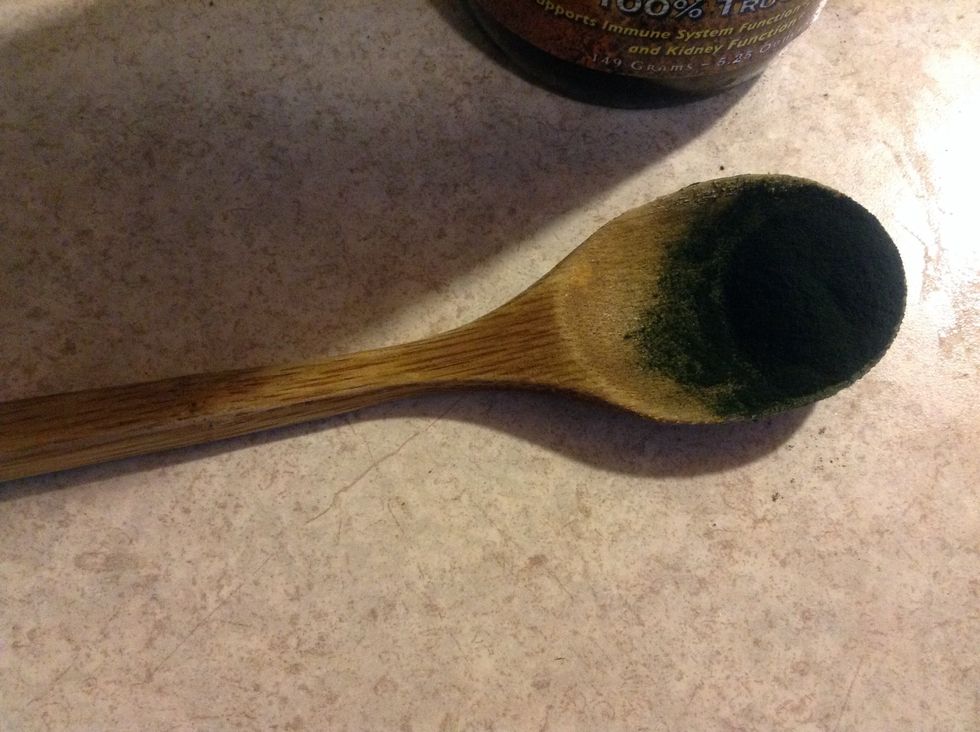 Hard to see here, but it's about a tsp. This is partially because there is already spirulina in the superfood mix I use and also because I take handfuls of chlorella tabs during the day.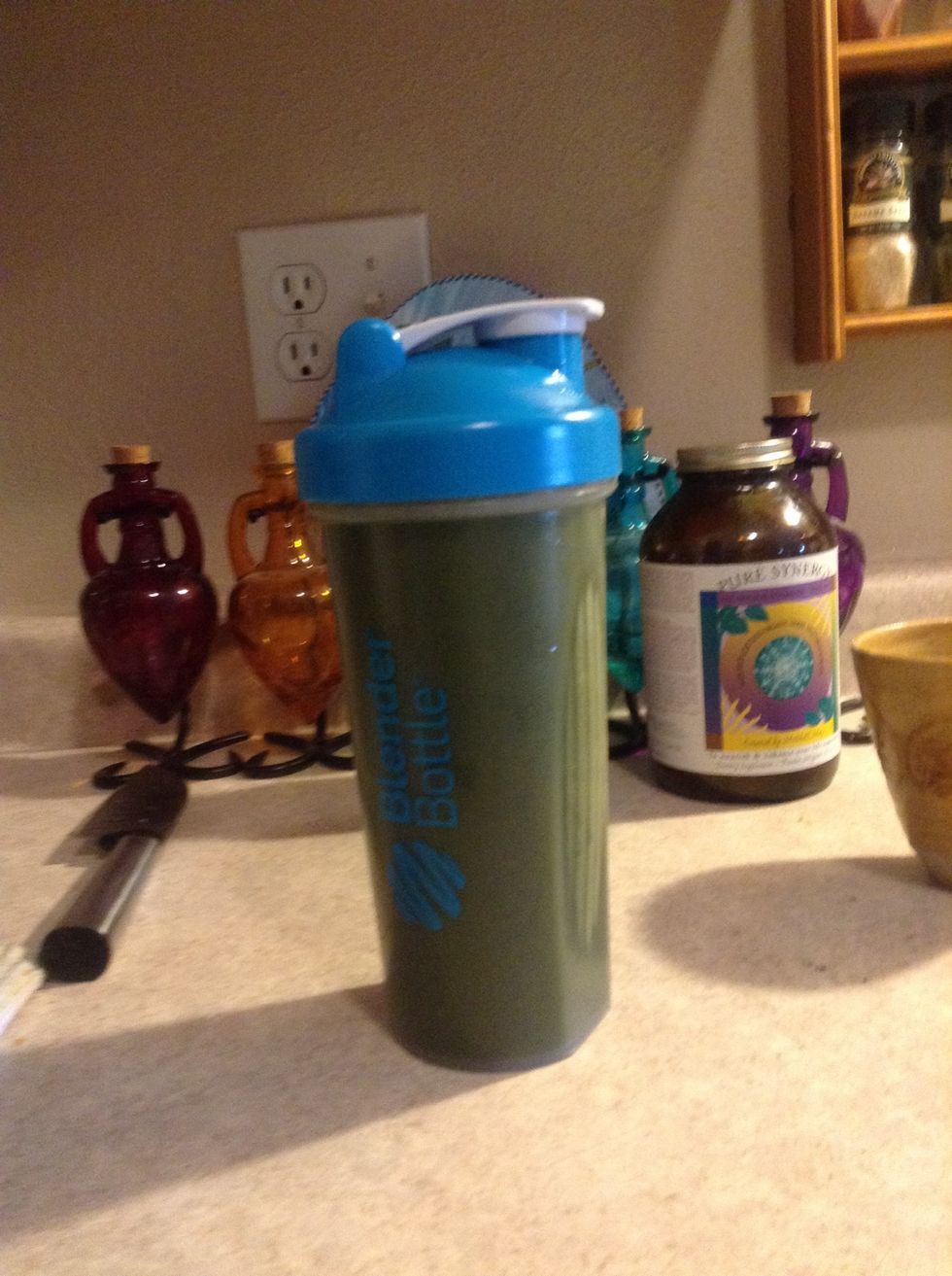 Shake, shake, shake, shake your booty.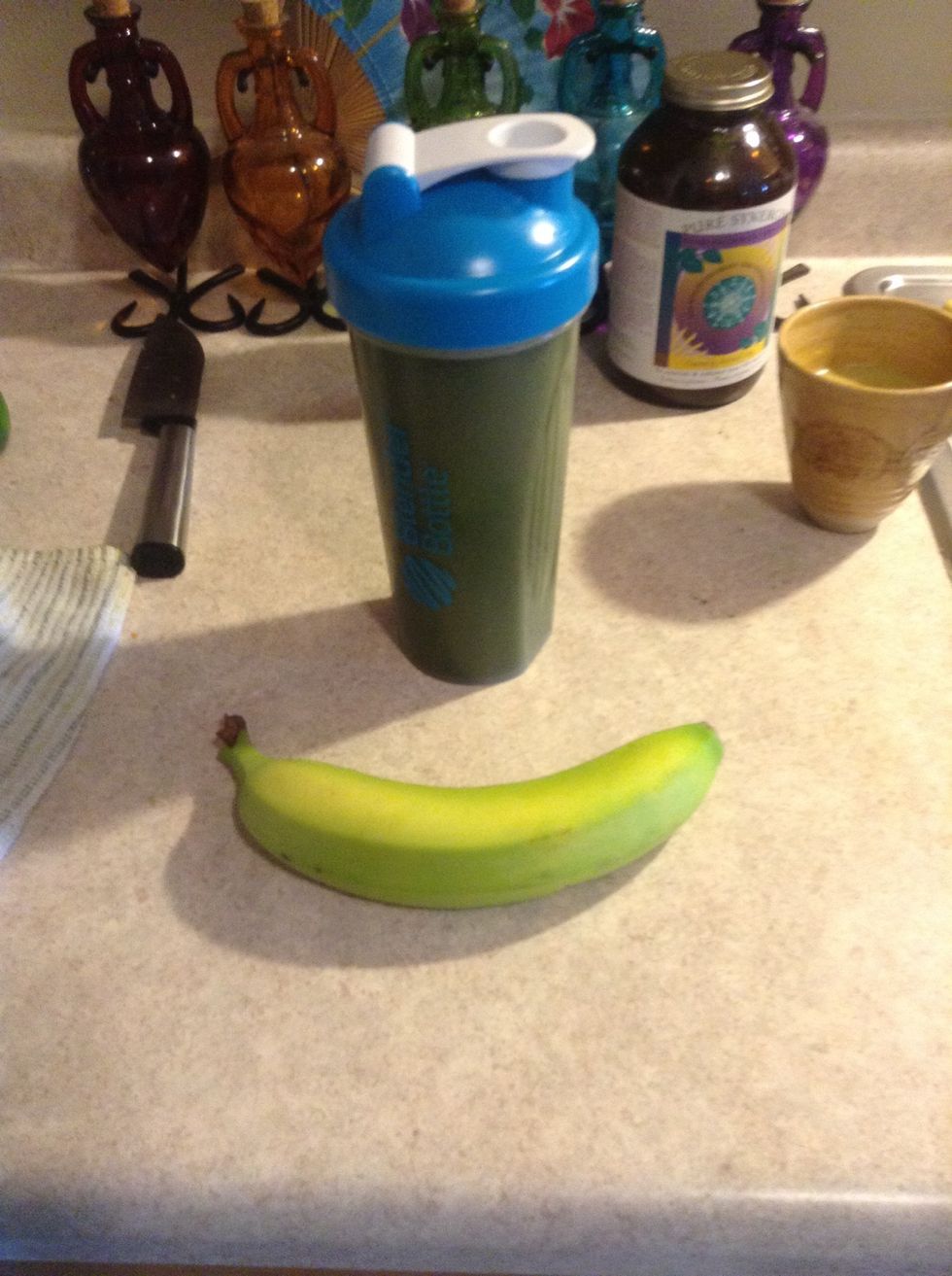 How can you make this better, you ask? WITH A BANANA OF COURSE!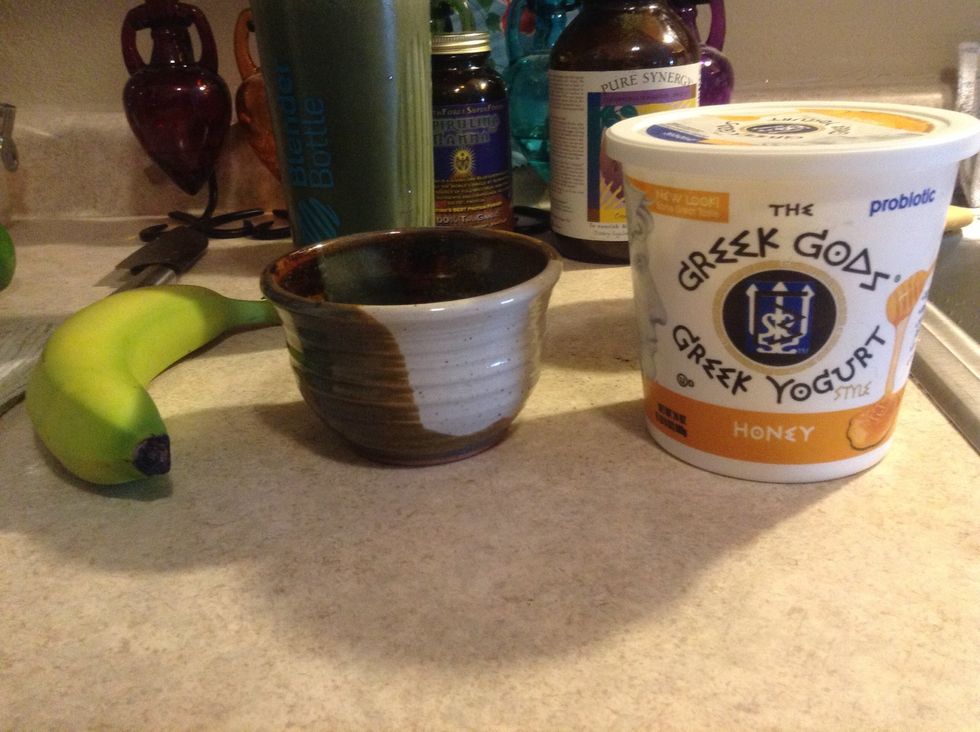 Still not satisfied? Well, our meal has ceased to become vegan as we make our desert + added protein/superfood goodness.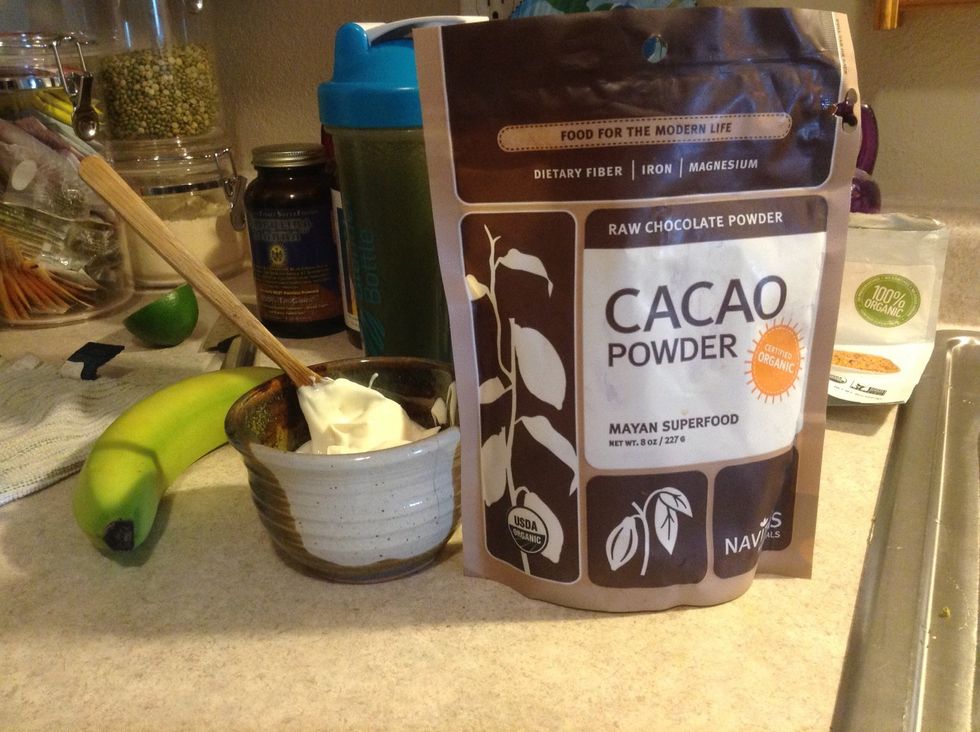 Cacao powder!!
About a TBSP.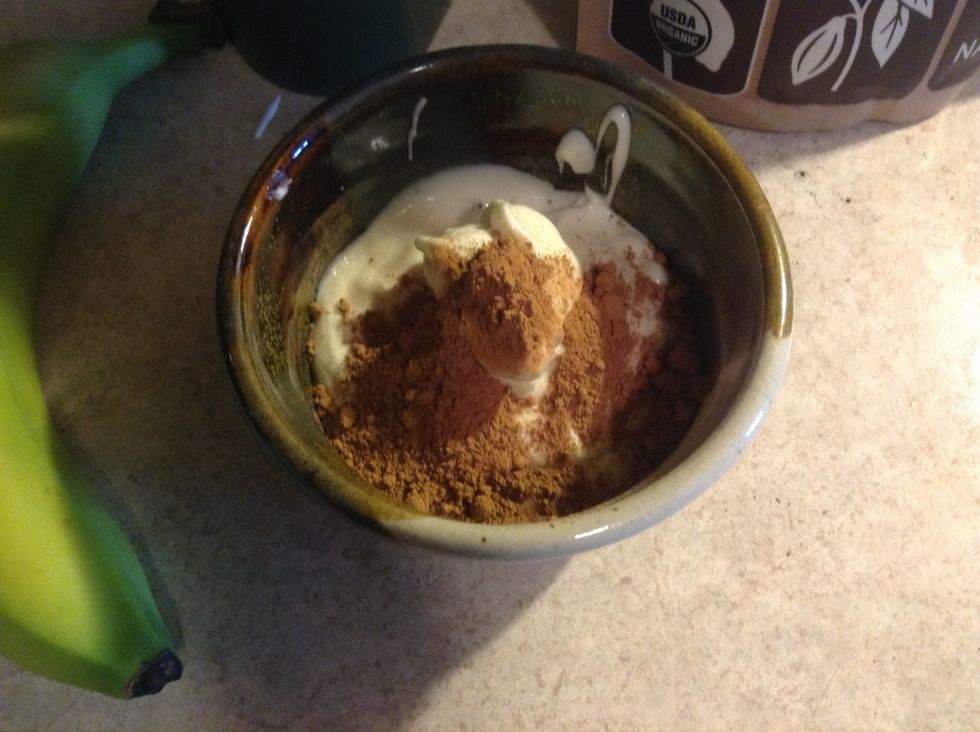 Toss 'er on top, Cap'n!
Maqui Berry Powder! More anti-oxidants.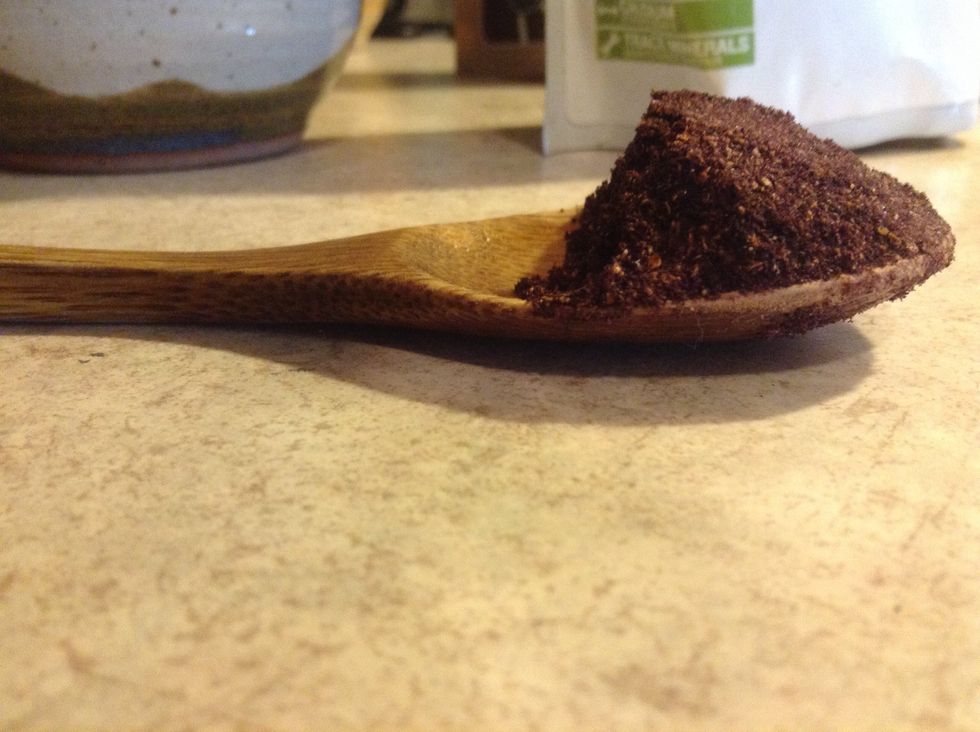 A HEAPING, HEAPING TBSP.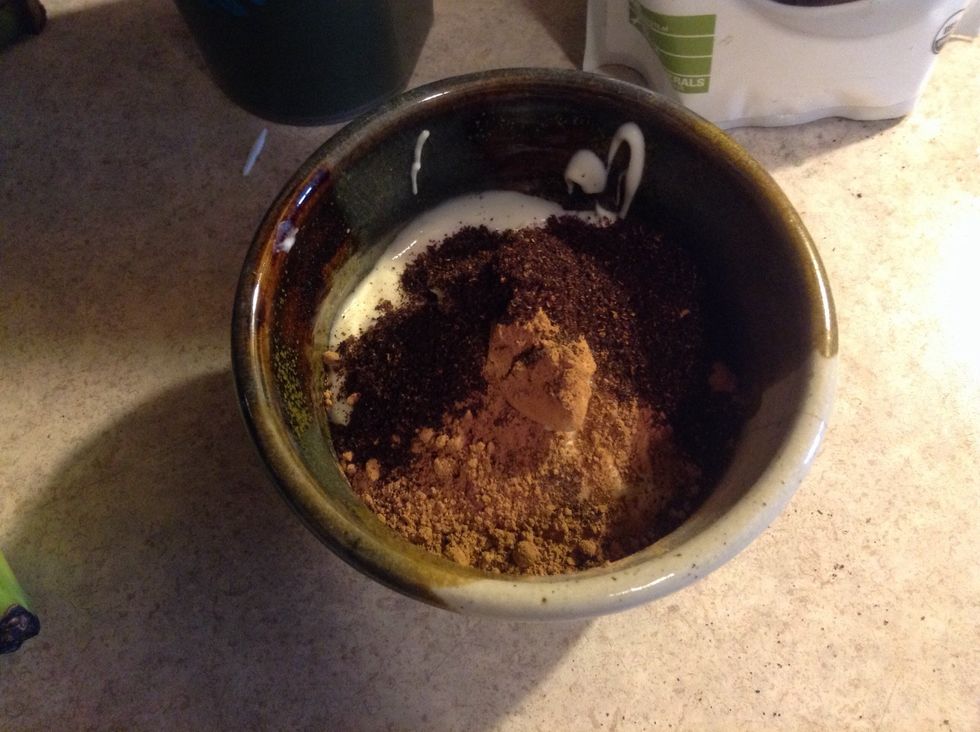 Toss 'er on top, too.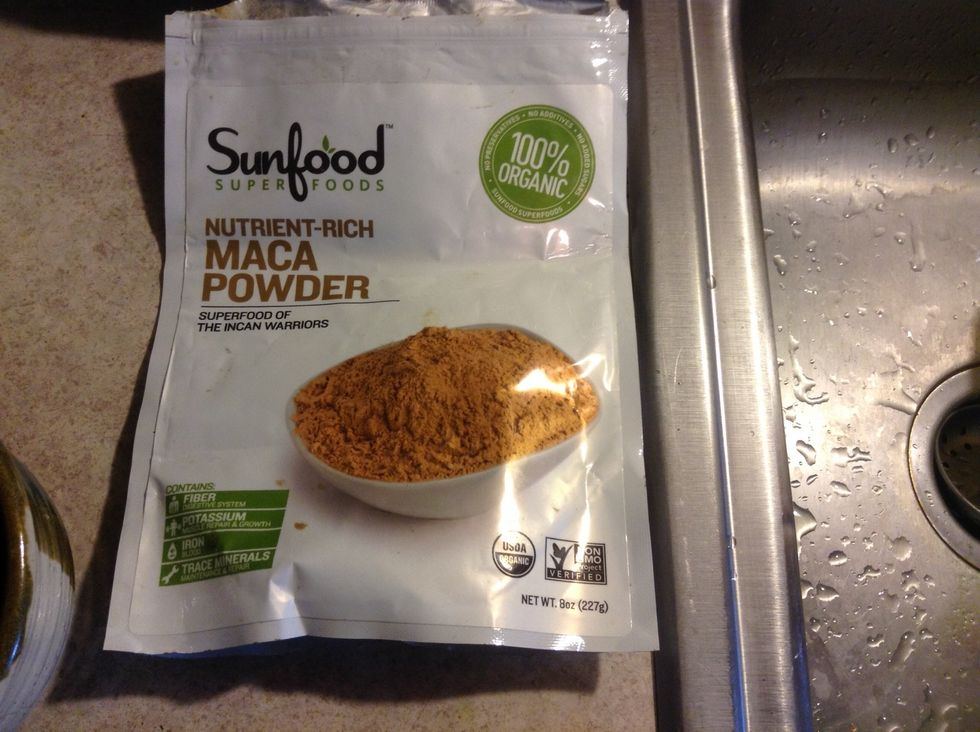 Maca. This is an incredible superfood which really helps to blend and bridge the tastes of the yoghurt, Cacao and Maqui berry into something special.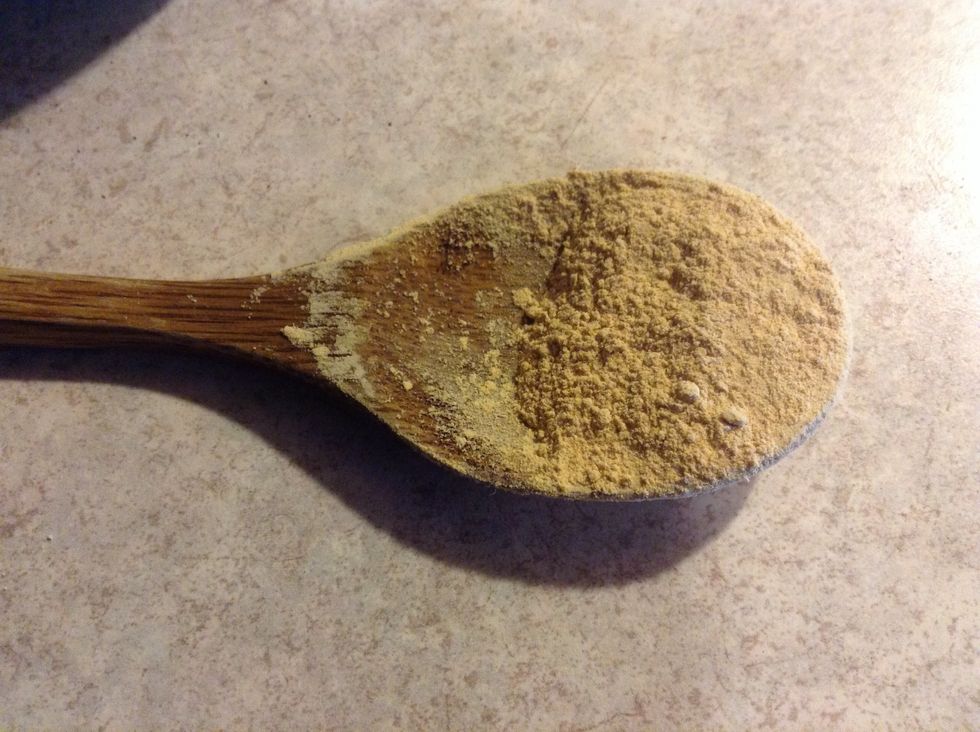 About a half a tsp to a little over half a TBSP. The synergistic effects of this with the Cacao are stellar and I picked Greek God's Yoghurt because the flavor really pulls it all together.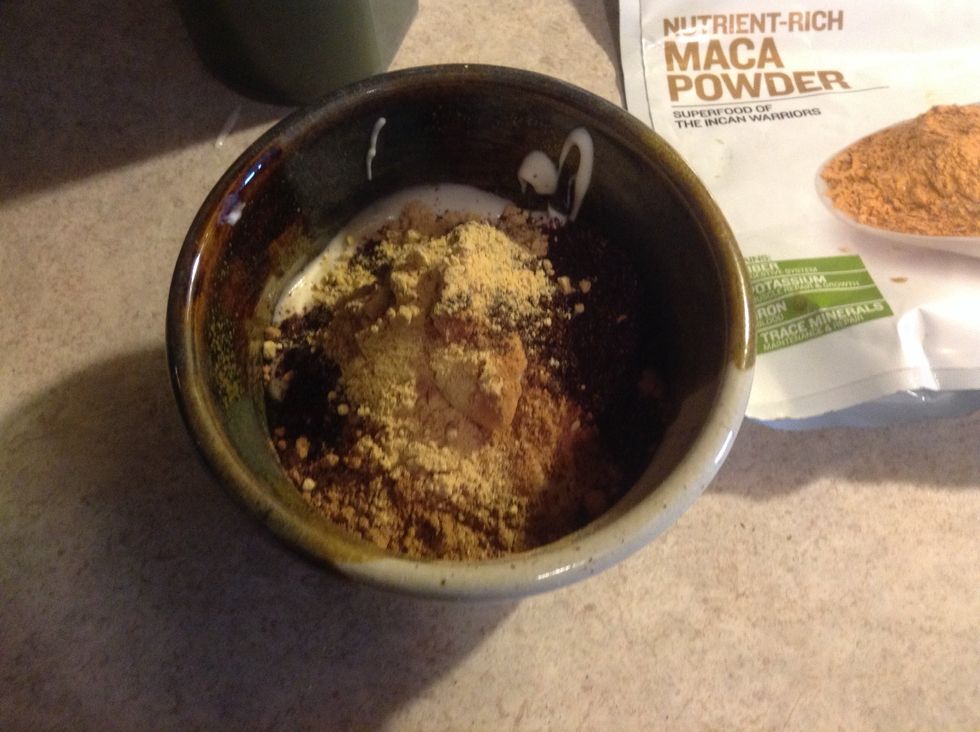 Right on top!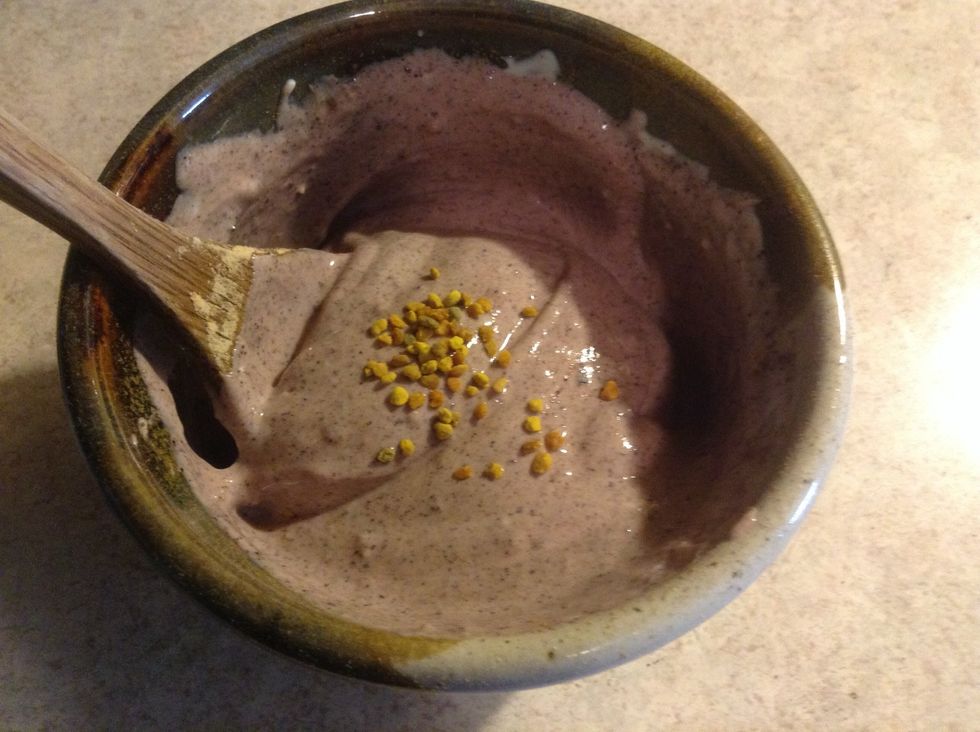 Garnish with a sprinkle of Bee Pollen!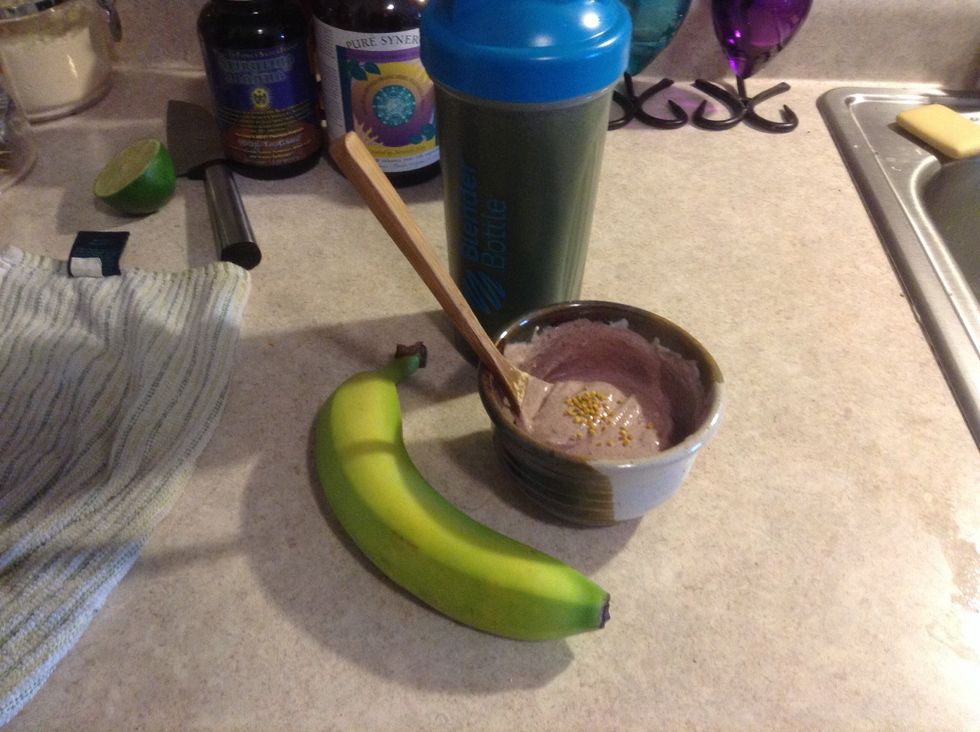 This is a good, easily digestible, energy granting, super nutritious meal for any time of day. And it WILL fill you up!
Apollo says Enjoy!
Or the Bogey Man will come and make you eat your spinich.
Generous Handful of Organic Spinich
Half an Organic Lime
An Inch of Organic Ginger Root (Fresh)
1 Crisp Green Organic Pear
Two Organic Apples, your choice
Two Organic Celery Stalks
Three Organic Carrots
One Organic Tomato
Superfood Poweder
Spirulina
Masticating Juicer
Blender Bottle
Organic Banana (Optional)
Greek God's Honey Yoghurt (Optional)
Maqui Berry Powder (Optional)
Cacao Powder (Optional)
Maca Powder (Optional)
Bee Pollen (Optional)