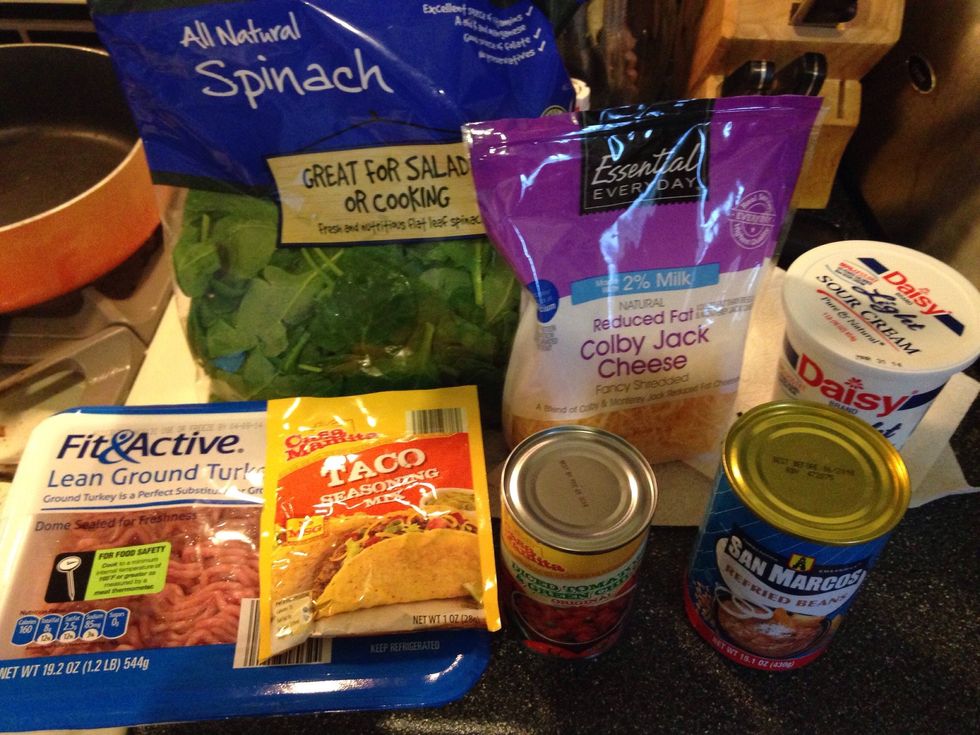 Gather your ingredients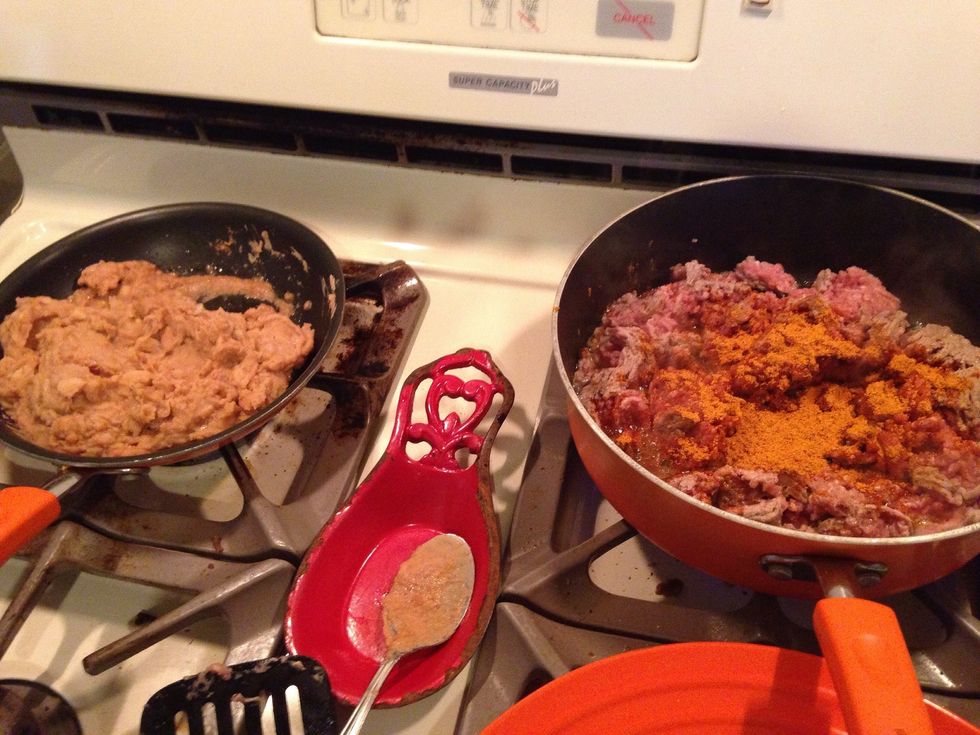 Brown your ground turkey with 3/4 of the taco seasoning packet. I use the last of the taco seasoning to put in my beans. Heat up your refried beans.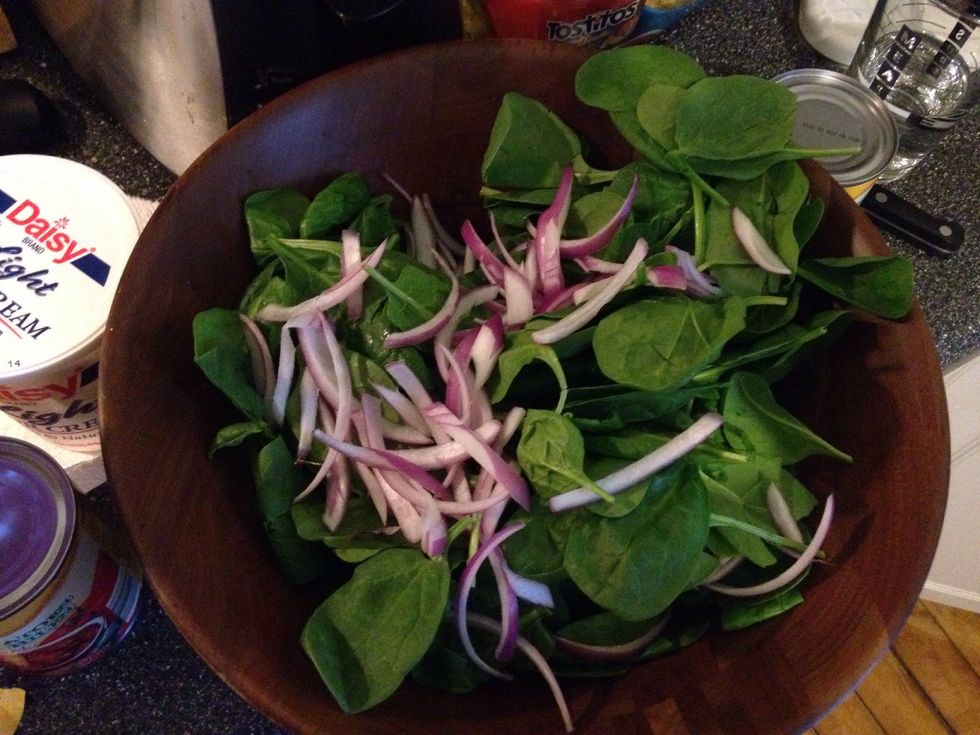 While the meat browns and beans warm up, set up the salad portion. I used a bag of spinach and a bit of red onion. But you can use any veggies here :)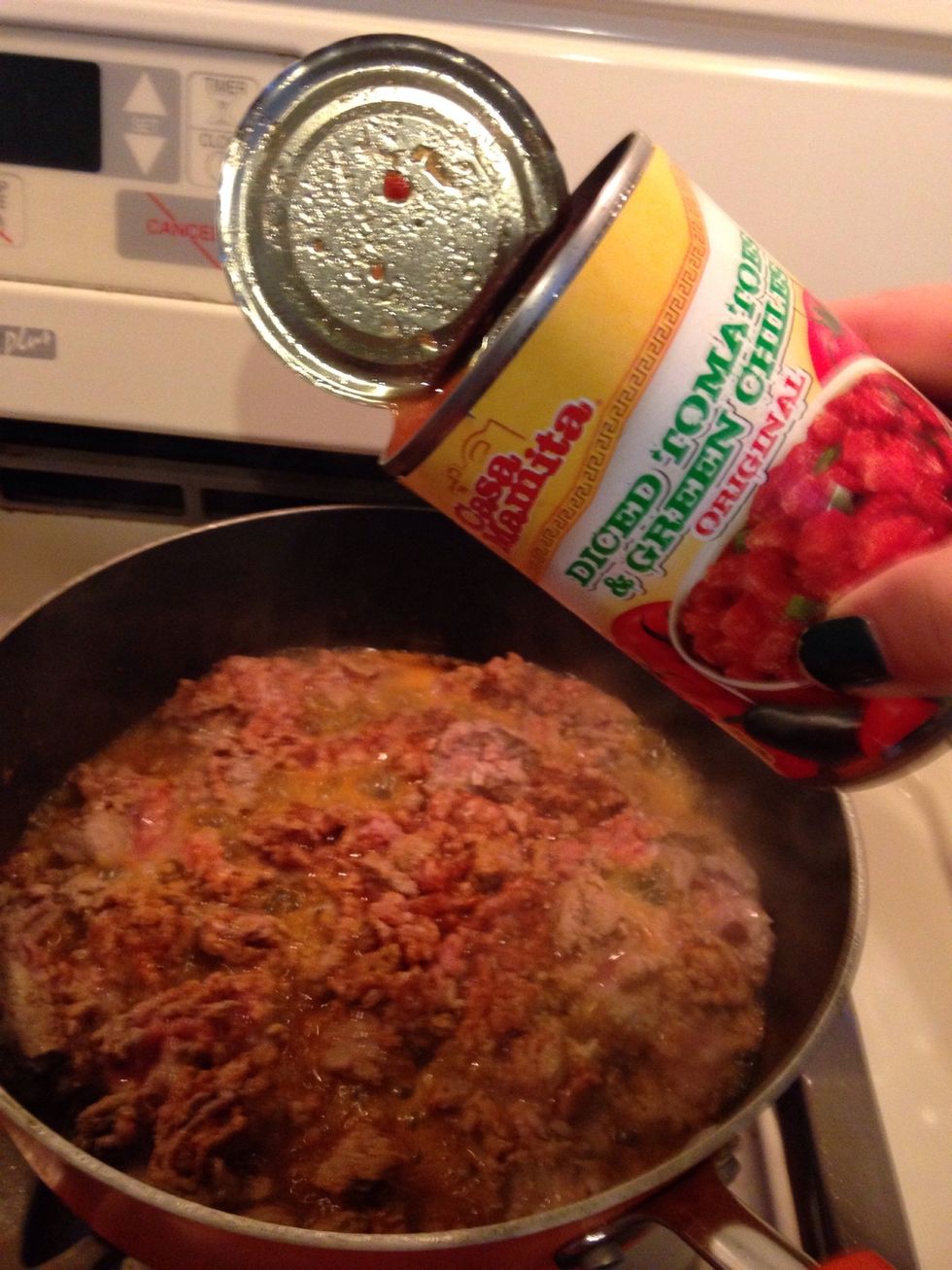 When the meat is browned, add the can of diced tomato/green chilies. Cook for a few minutes till the flavors mingle.
Enjoy. More to come!
1 lb ground turkey or ground chicken
1 can dice tomatoes with green chile
1 taco seasoning packet
Spinach bag
Shredded cheese
Red onion
Sour cream
1 can refried beans