This is super healthy and super spicy. You can always substitute beef mince for vegetarian mince, but for the sake of being healthy you cant beat it!
17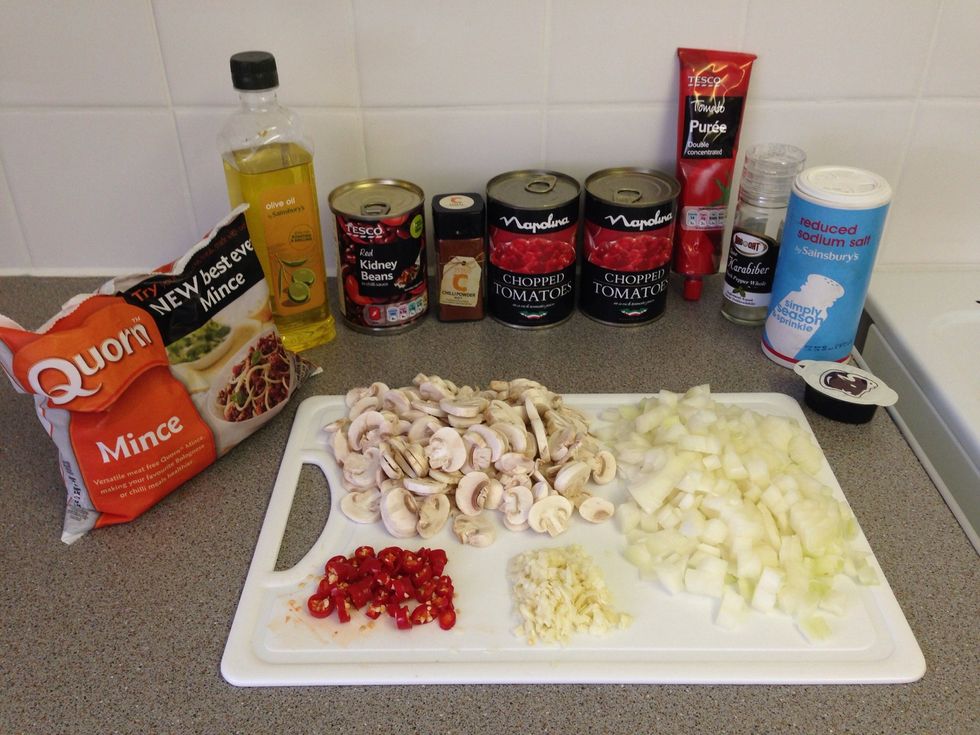 Here are your supplies. Chop up the onion, mushrooms, garlic and Bird's Eye chillis nice and small.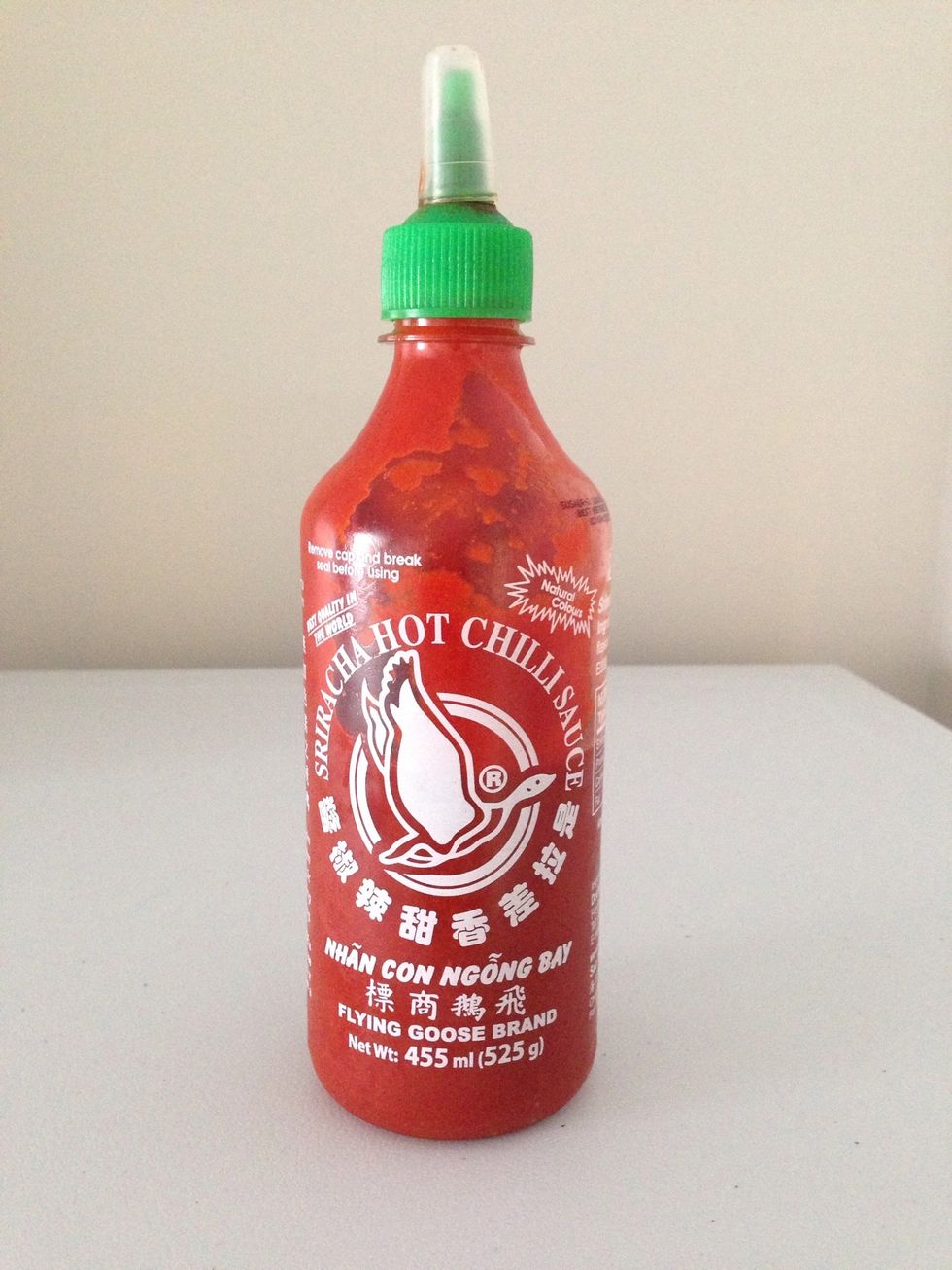 Not forgetting my secret ingredient - Sriracha hot Thai chilli sauce.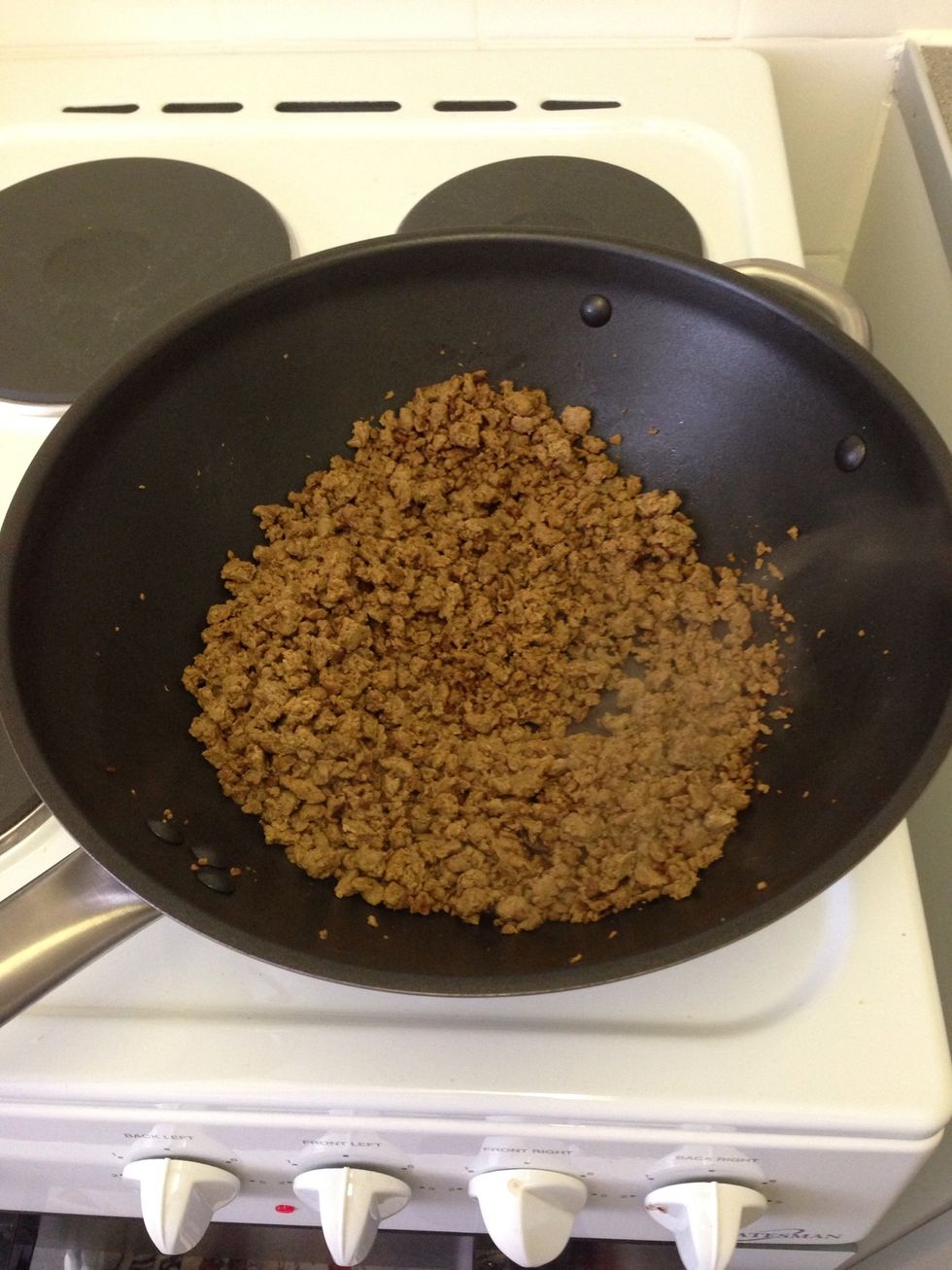 Firstly add a tablespoon of olive oil and fry the vegetarian mince on a medium heat.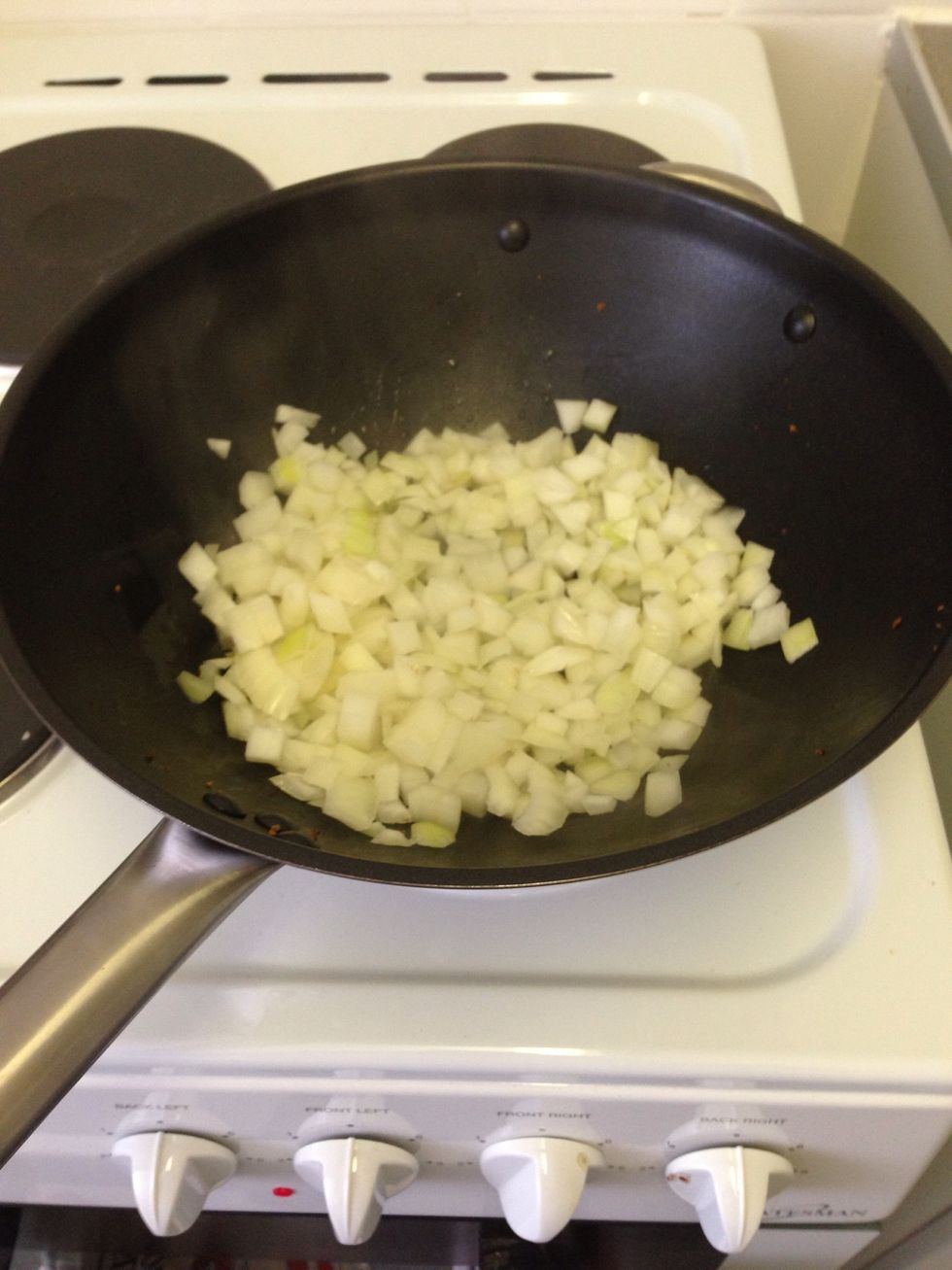 Once done (5 mins) transfer to a plate. Next in the same pan/wok add another tablespoon of olive oil and stir fry the onion on a medium heat.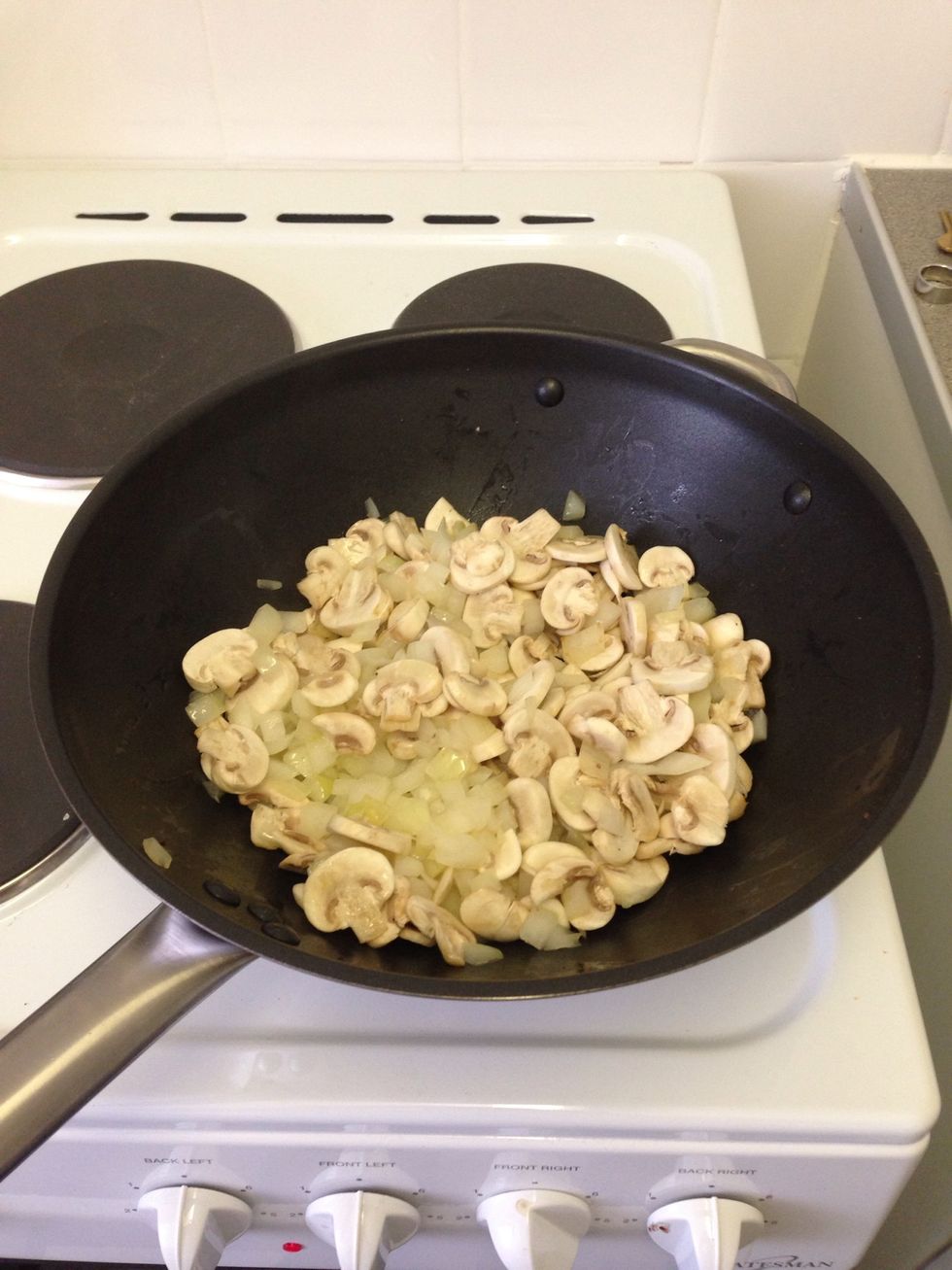 Add the mushrooms and fry til cooked.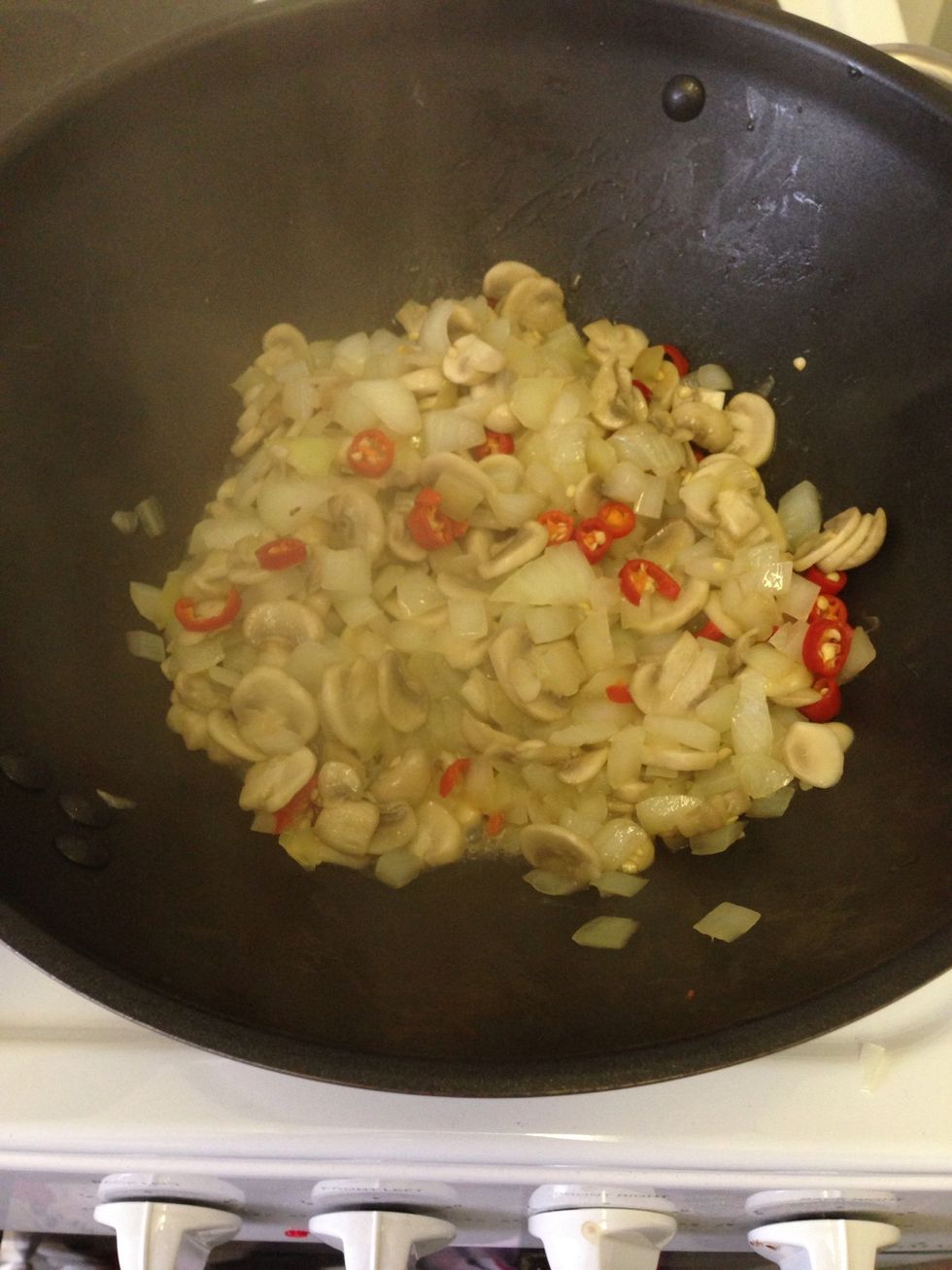 Then add the Bird's Eye chillis. Fry for a couple of minutes.
Then add the garlic. Stir all the time while frying as you dont want the garlic to burn or it will become bitter.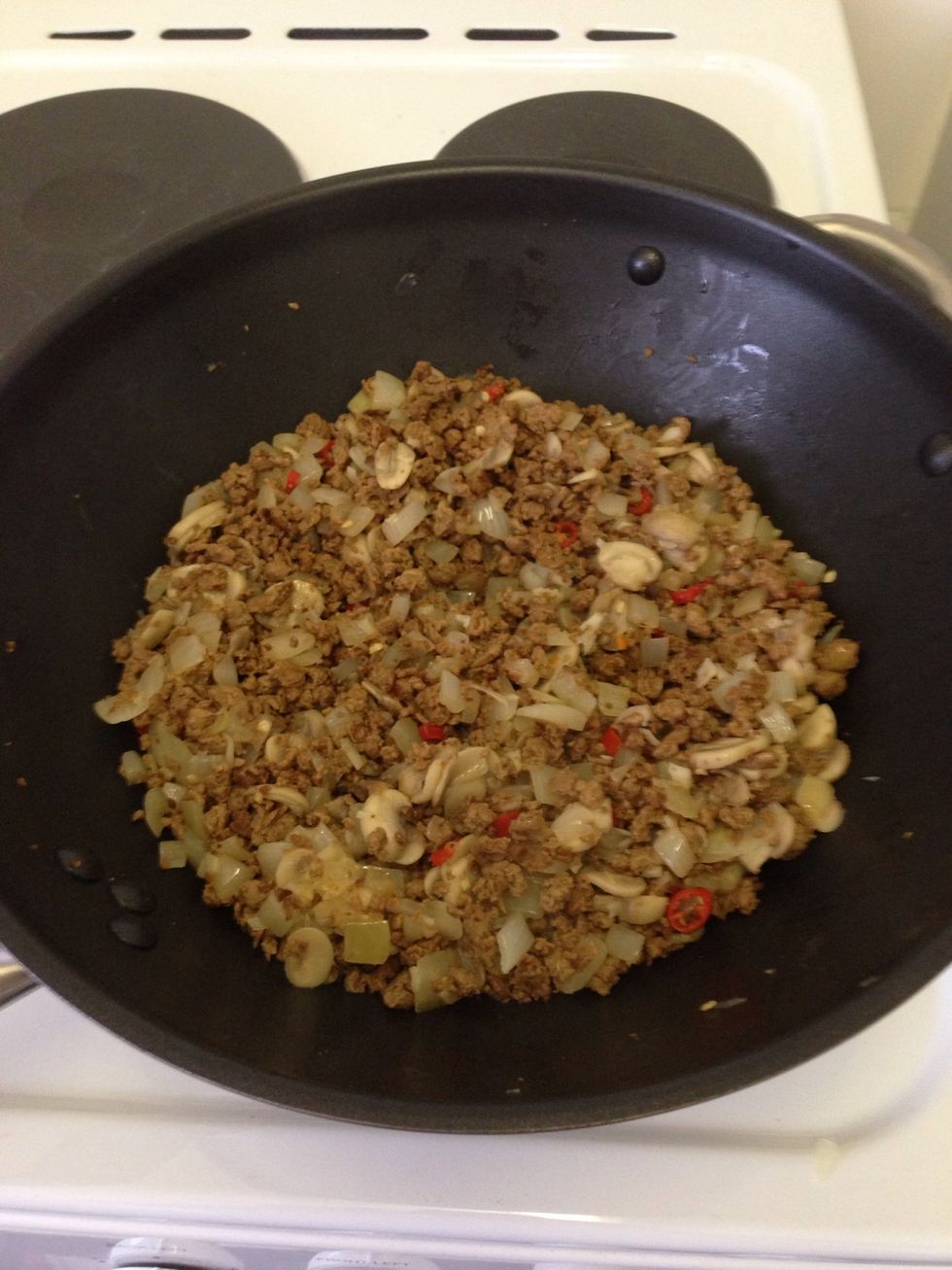 Combine the vegetarian mince back into the pan/wok with the vegetables.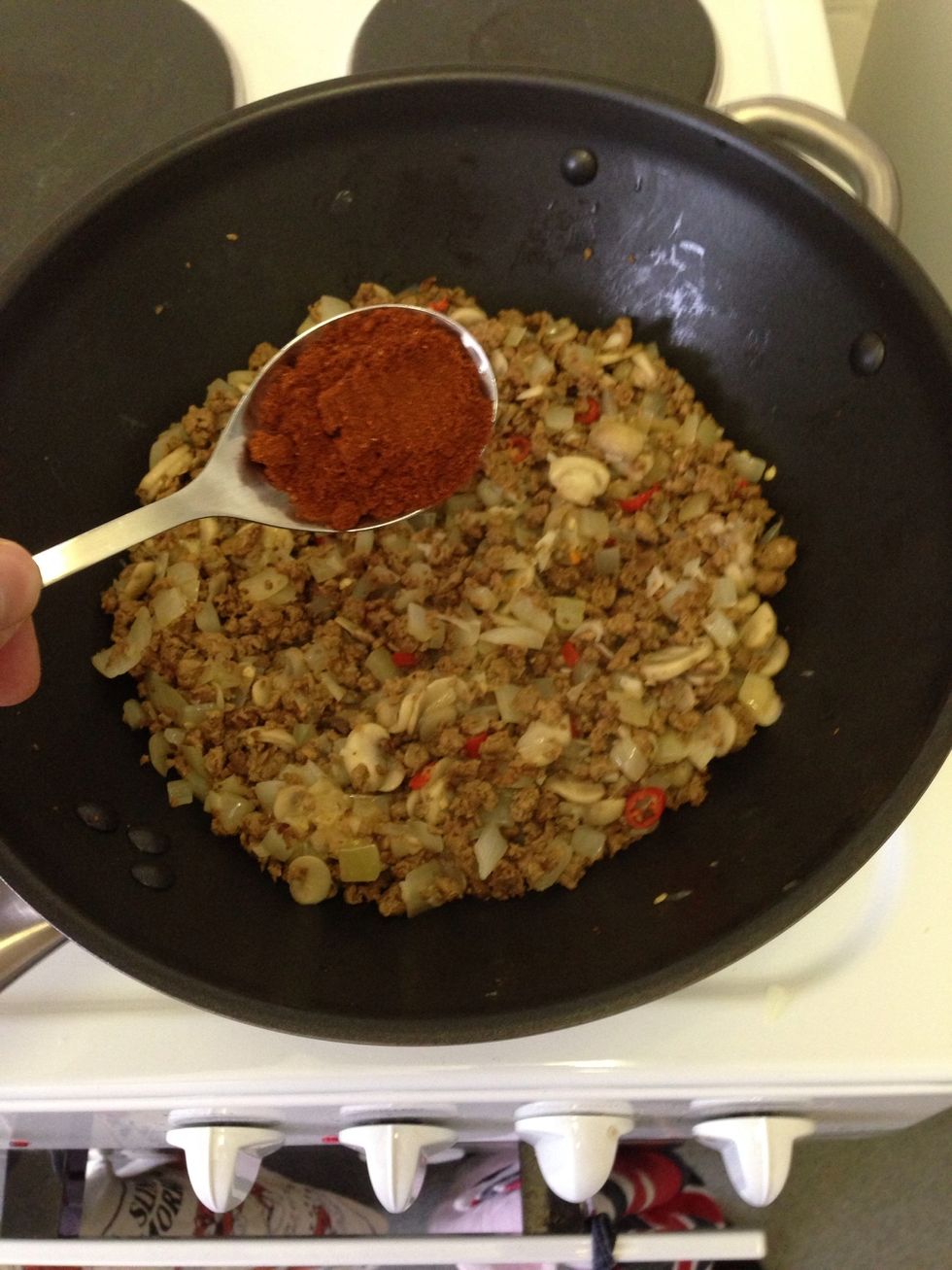 Add 2-3 tablespoons of hot chilli powder and mix. Cook through for a few minutes.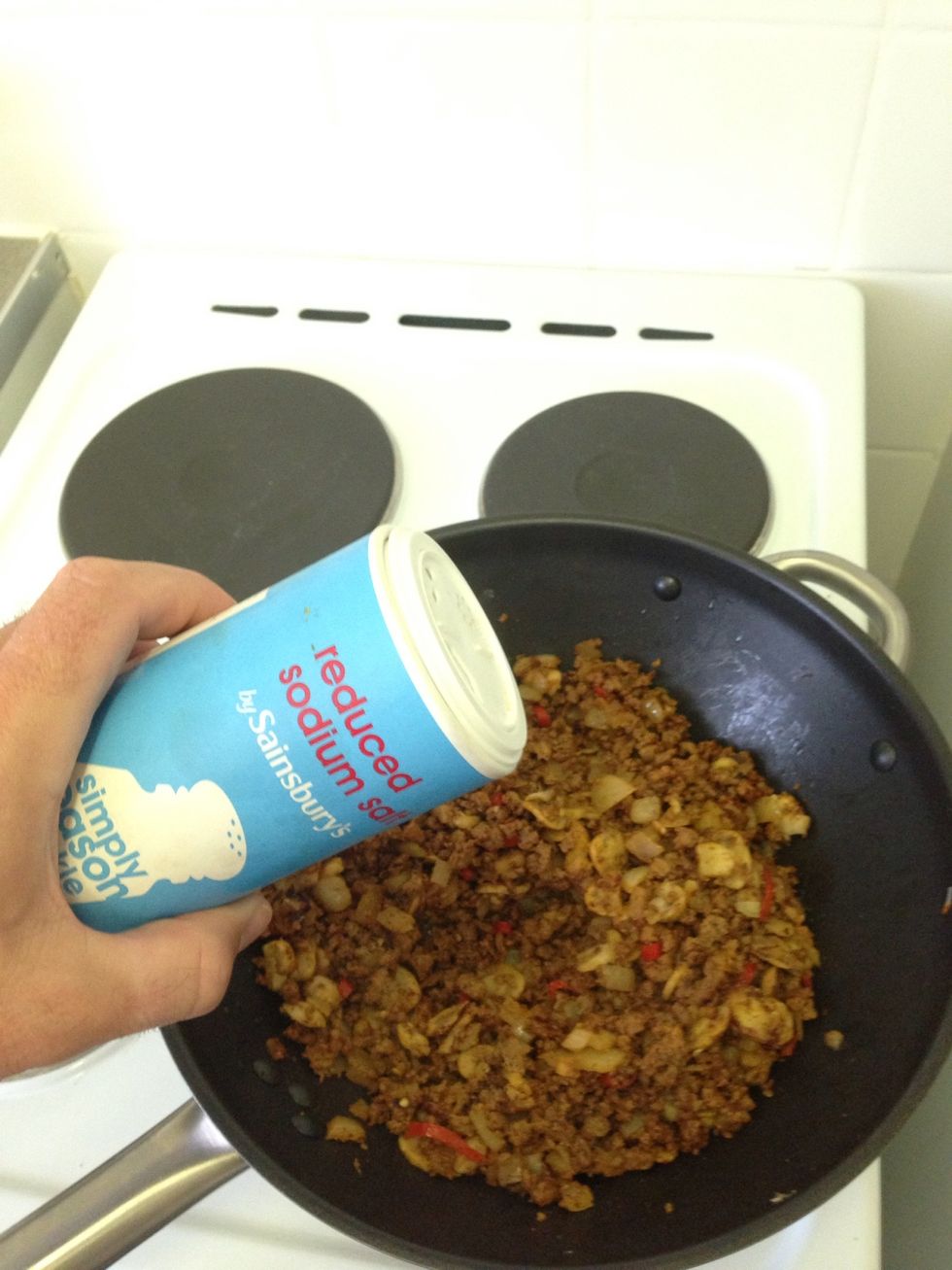 Salt and pepper to taste.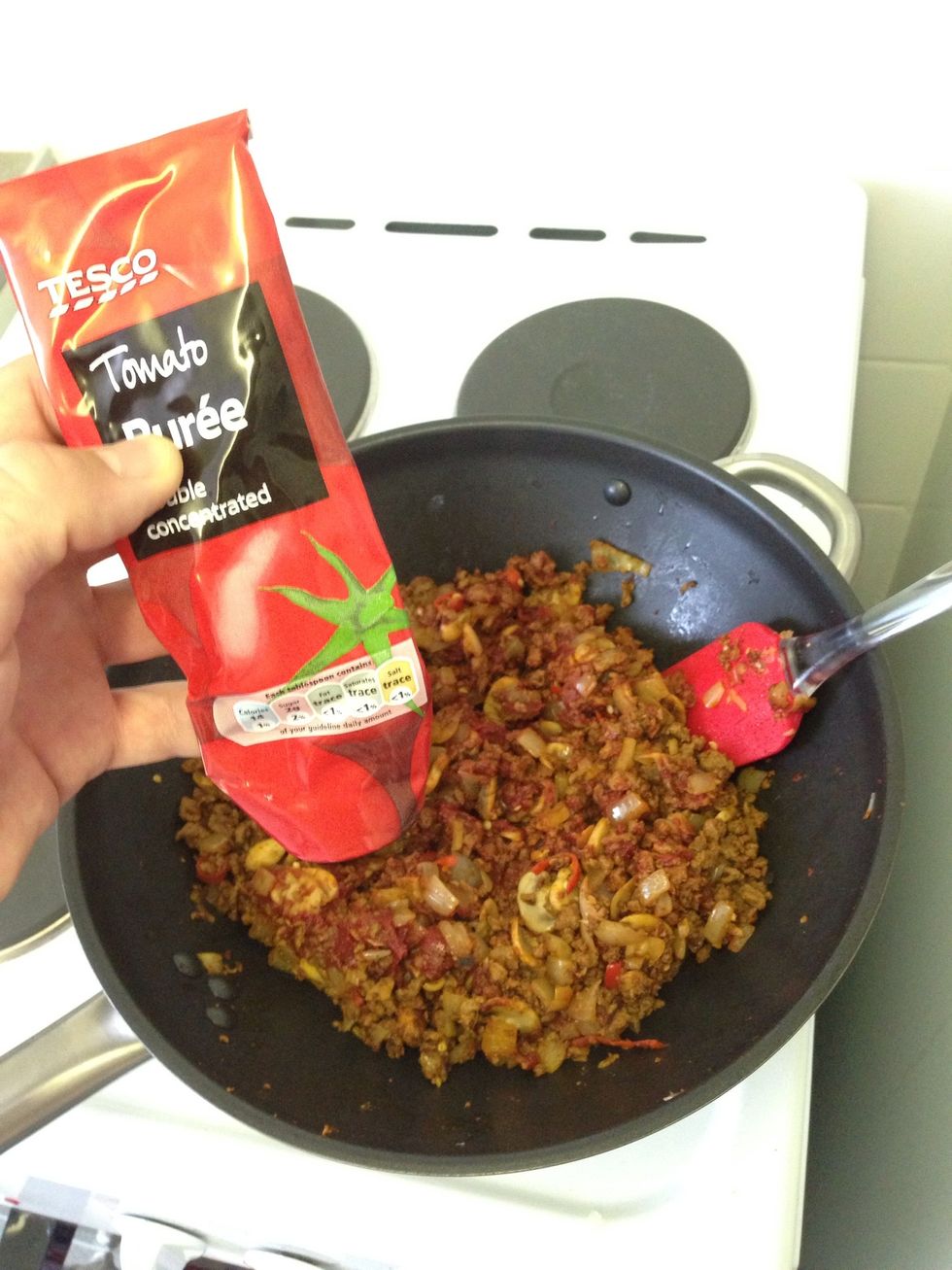 Add 100 grams of tomato puree. Again cook through for a few mins.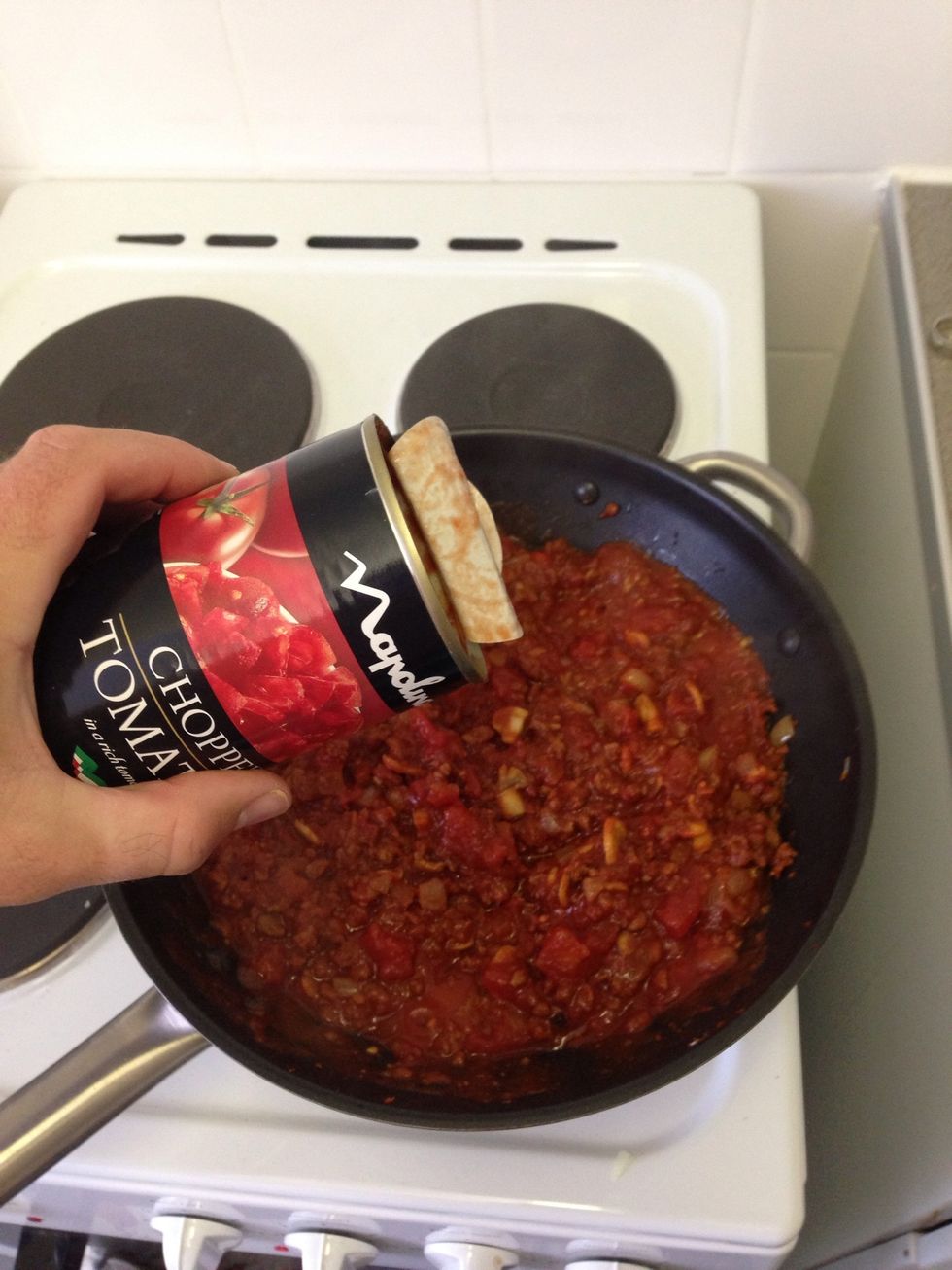 Add 2 tins of chopped tomatoes (400 grams each).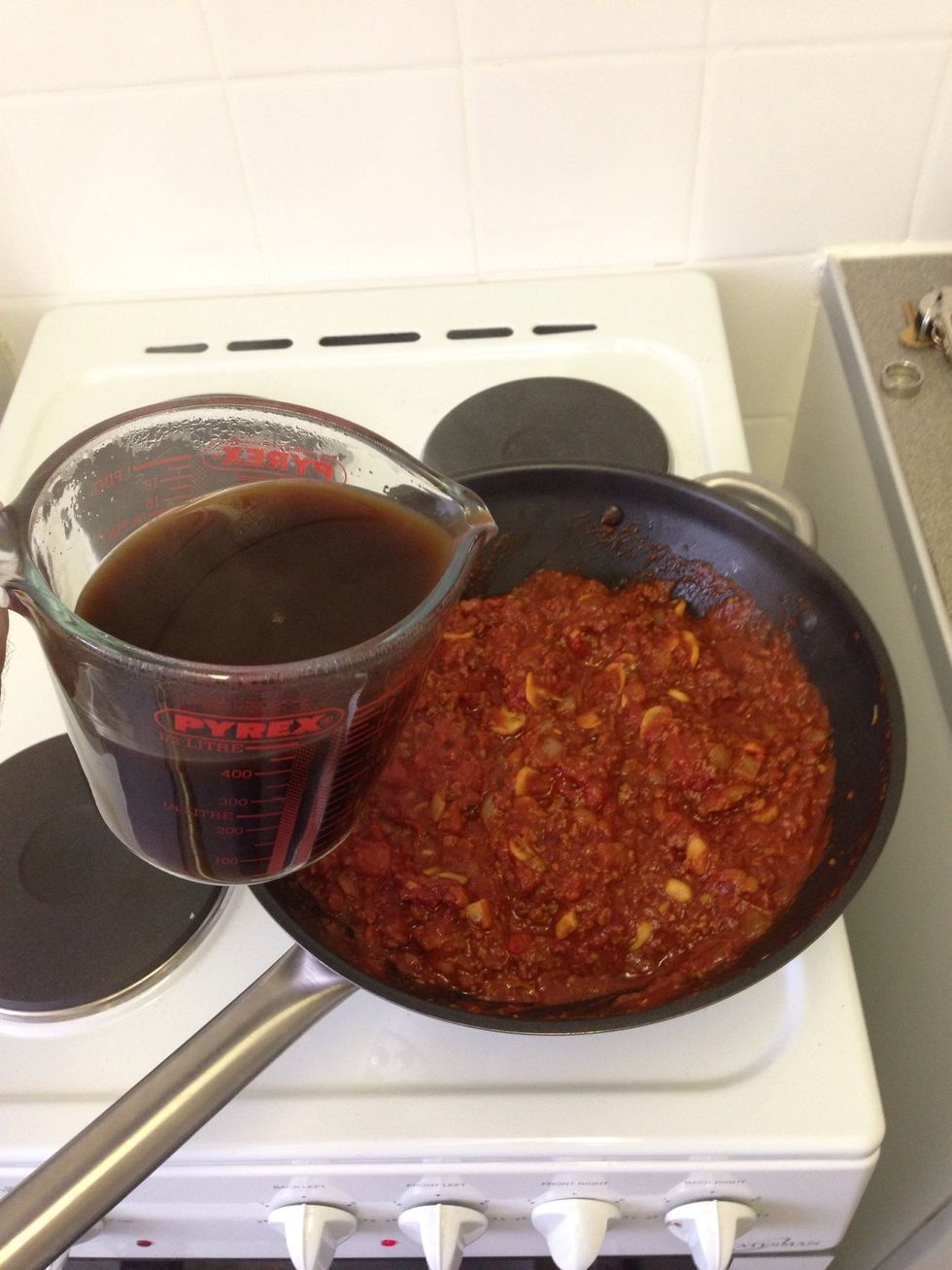 Add 500ml of vegetable stock.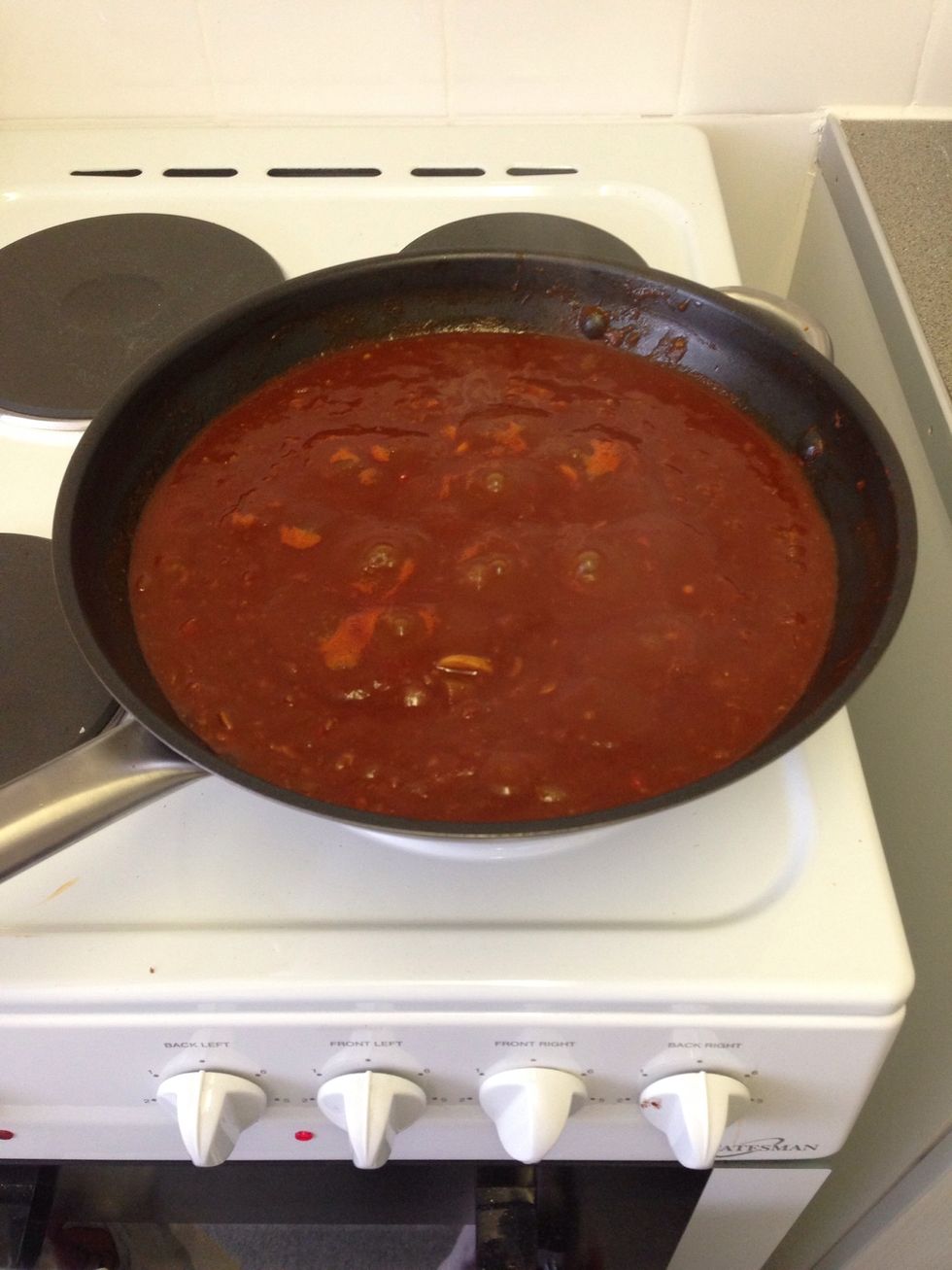 Leave to simmer for about an hour to an hour and a half. Stir occasionally.
Once simmered and reduced, add the kidney beans and cook through for 5 minutes.
Serve with rice, jacket potatoes, tacos, tortillas, nachos, chilli dogs ... Whatever takes your fancy! Enjoy!
Olive oil
Vegetarian mince (Quorn)
1.0 White onion
3.0 Large garlic cloves
Button mushrooms
Extra hot birds eye chillis
2.0 Tins of chopped tomatoes
500.0ml Vegetable stock
Hot chilli powder
100.0g Tomato puree
Sriracha hot Thai chilli sauce
Kidney beans in chilli sauce