Make a quick but delicious meal with just a few simple ingredients.
23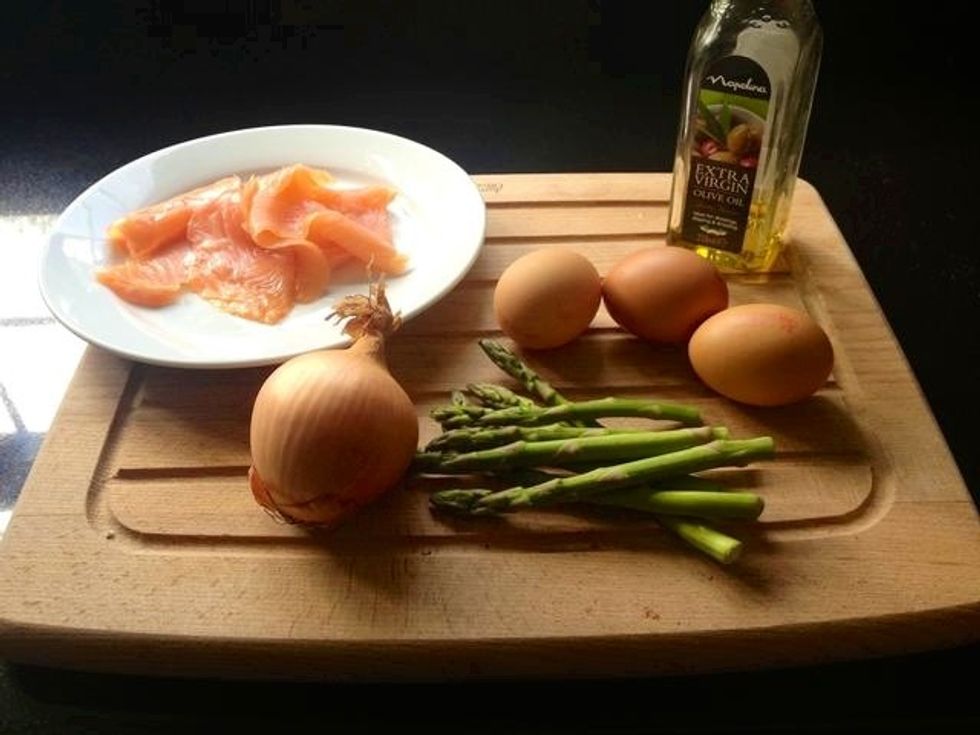 Here's the main ingredients. Frittatas are really adaptable so you can swap or add anything you fancy.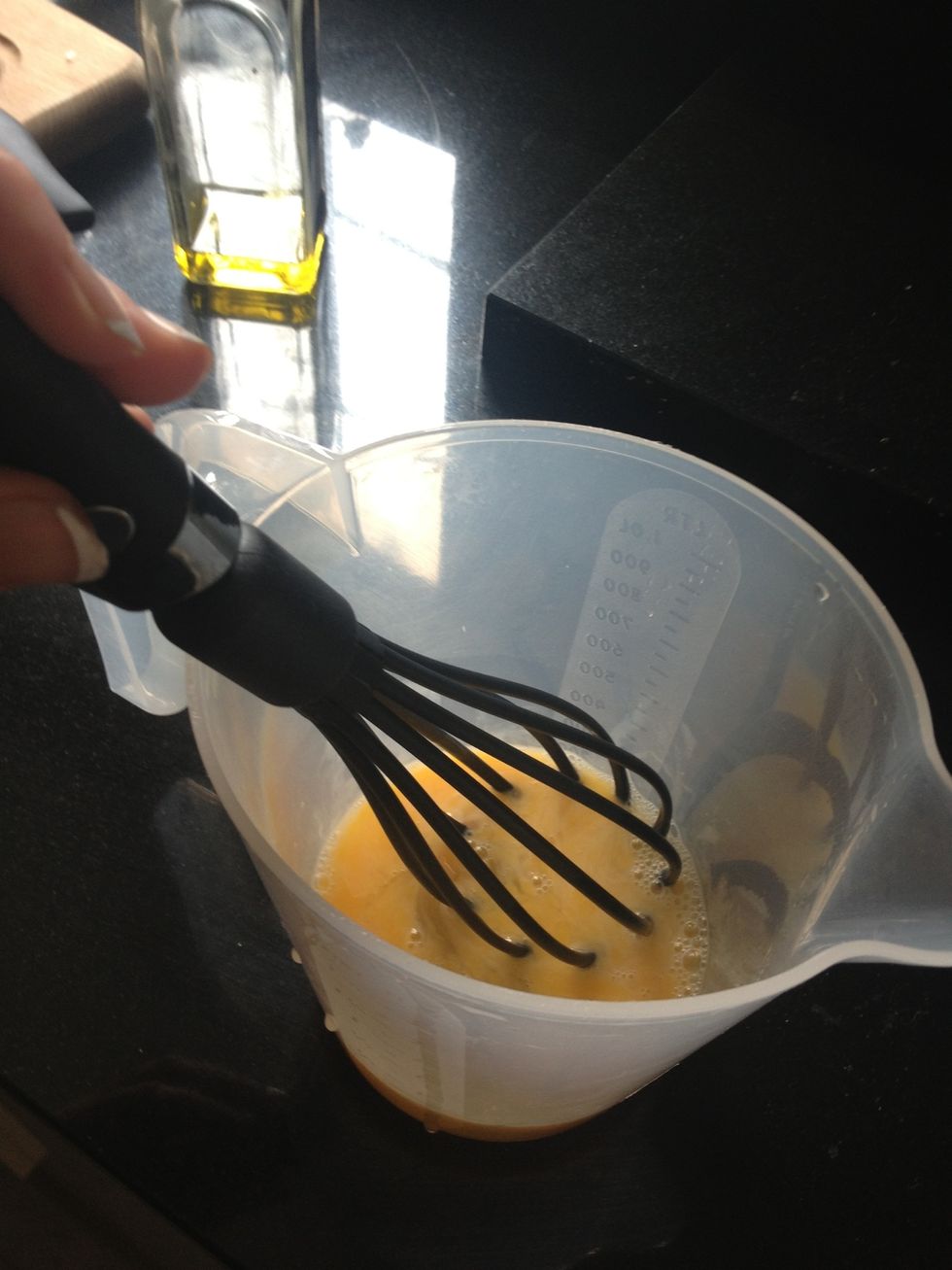 Start by beating your eggs. You can add a pinch or salt and pepper here, if you like.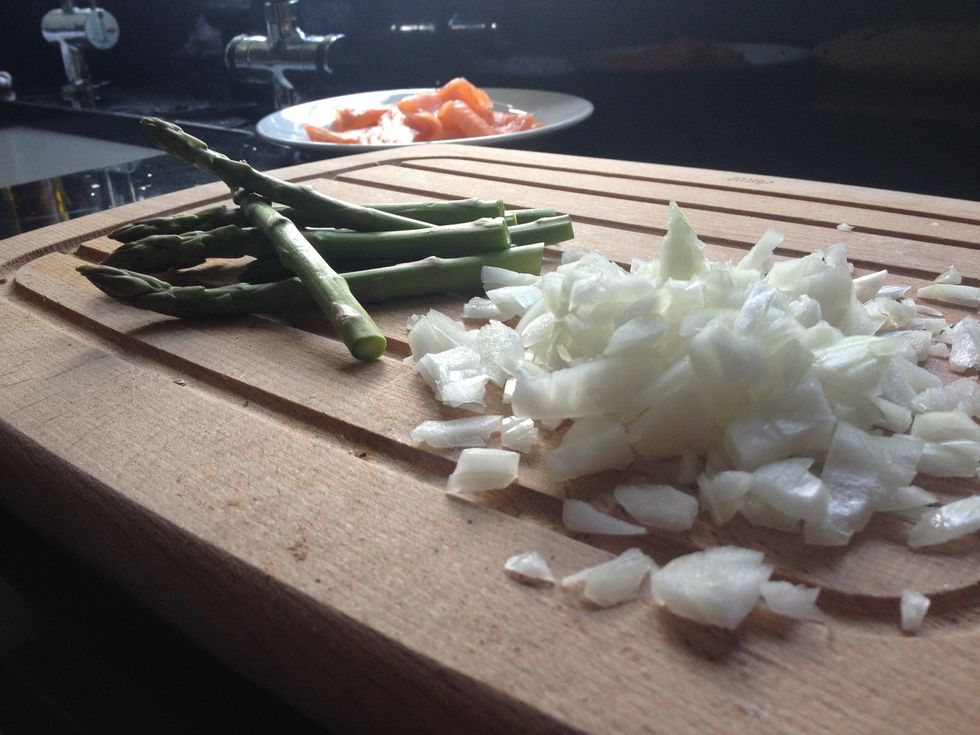 Then, roughly chop your onions and take the tough ends off of the asparagus spears.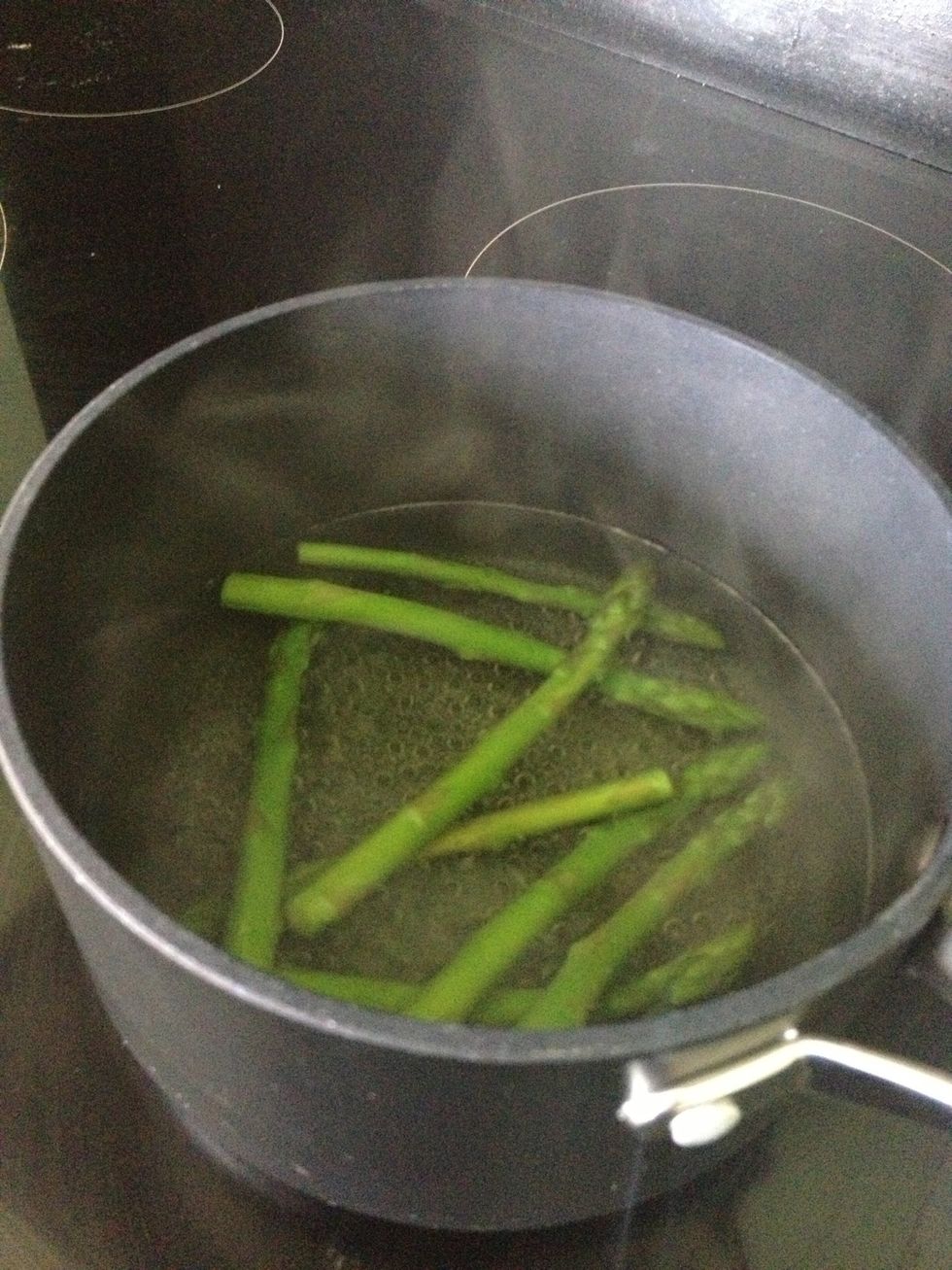 Bring some water to the boil, you may like to add a pinch of salt, then add the asparagus spears. This should only take a minute or two, don't over cook them.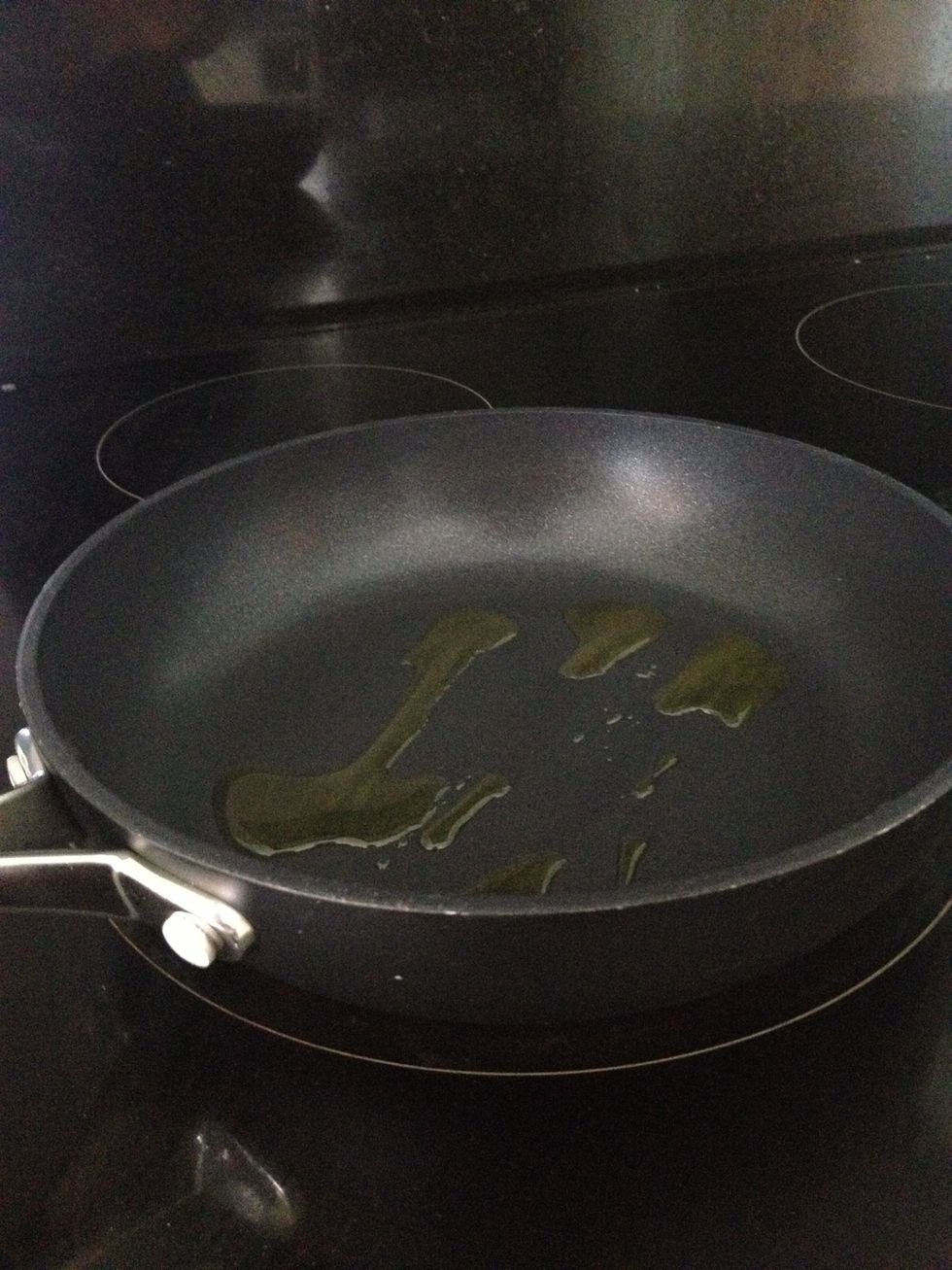 Whilst the asparagus is cooking, add a little olive oil to a small, hot pan. If your pan is non stick you won't need very much, otherwise, add a little more.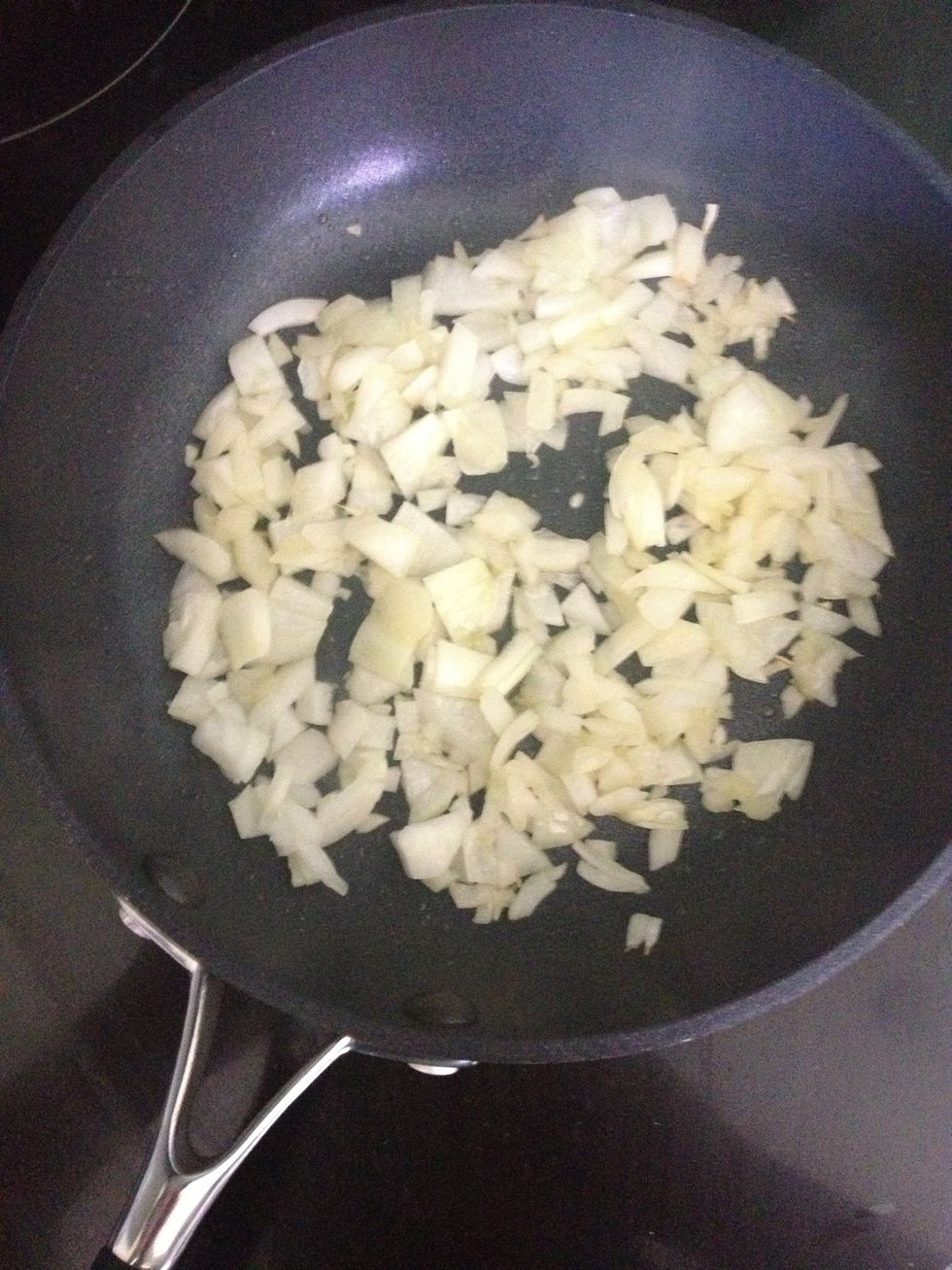 Sauté the onions until soft.
Add the cooked asparagus to the pan. You want it to look like this, with the the asparagus spears crossing over one another.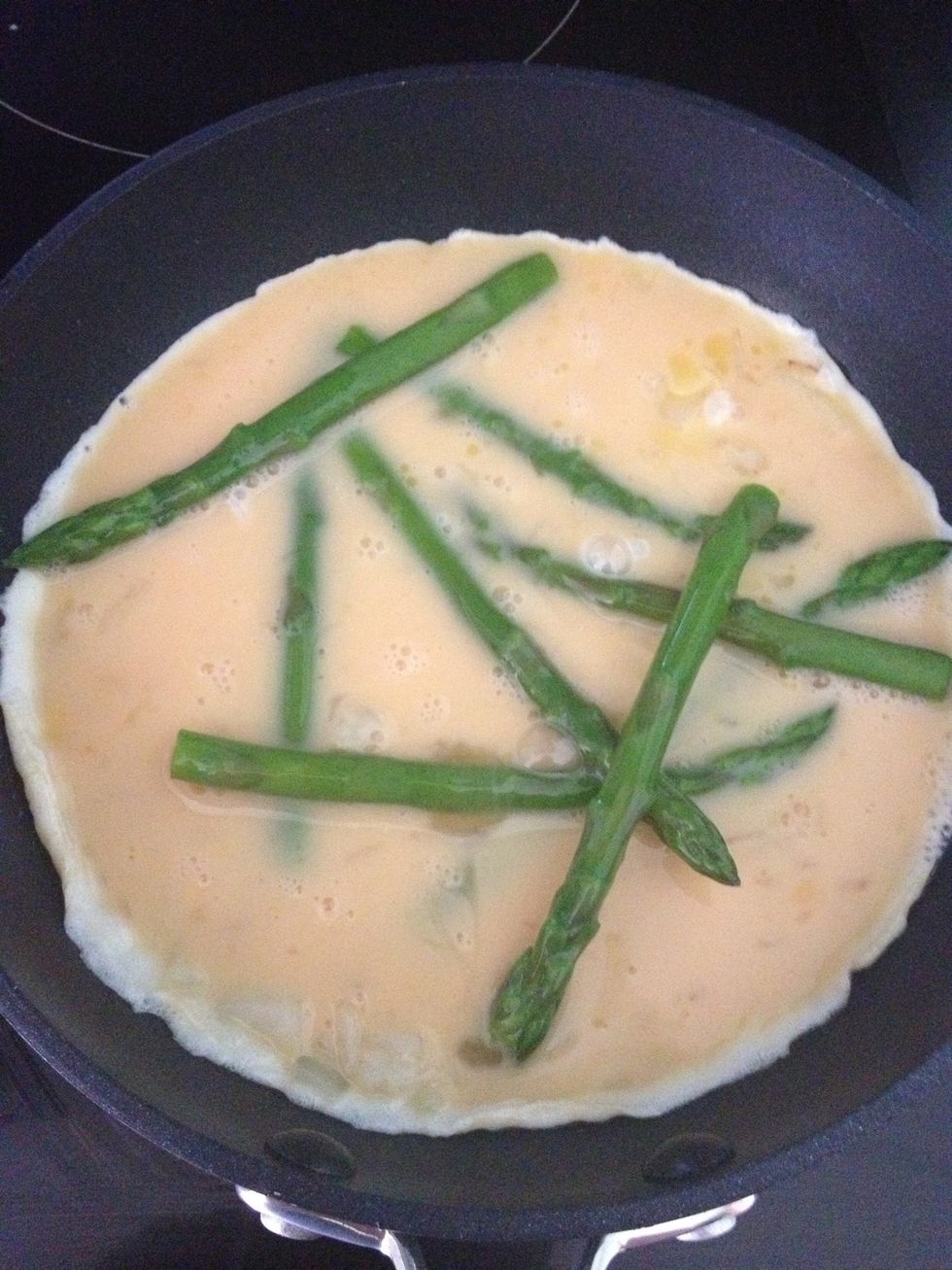 Now you can add the beaten egg. Pour it over the onions and asparagus evenly. It doesn't matter if the egg doesn't cover all of the asparagus, but it does need to reach all sides of the pan.
Tear of strips of the smoked salmon and throw them onto the cooking frittata. It doesn't need to be neat. Leave the frittata to cook like this for one or two minutes. Don't let it burn underneath.
The frittata will still be raw on top, so transfer it to a hot grill and allow to cook for another couple of minutes, or until golden brown.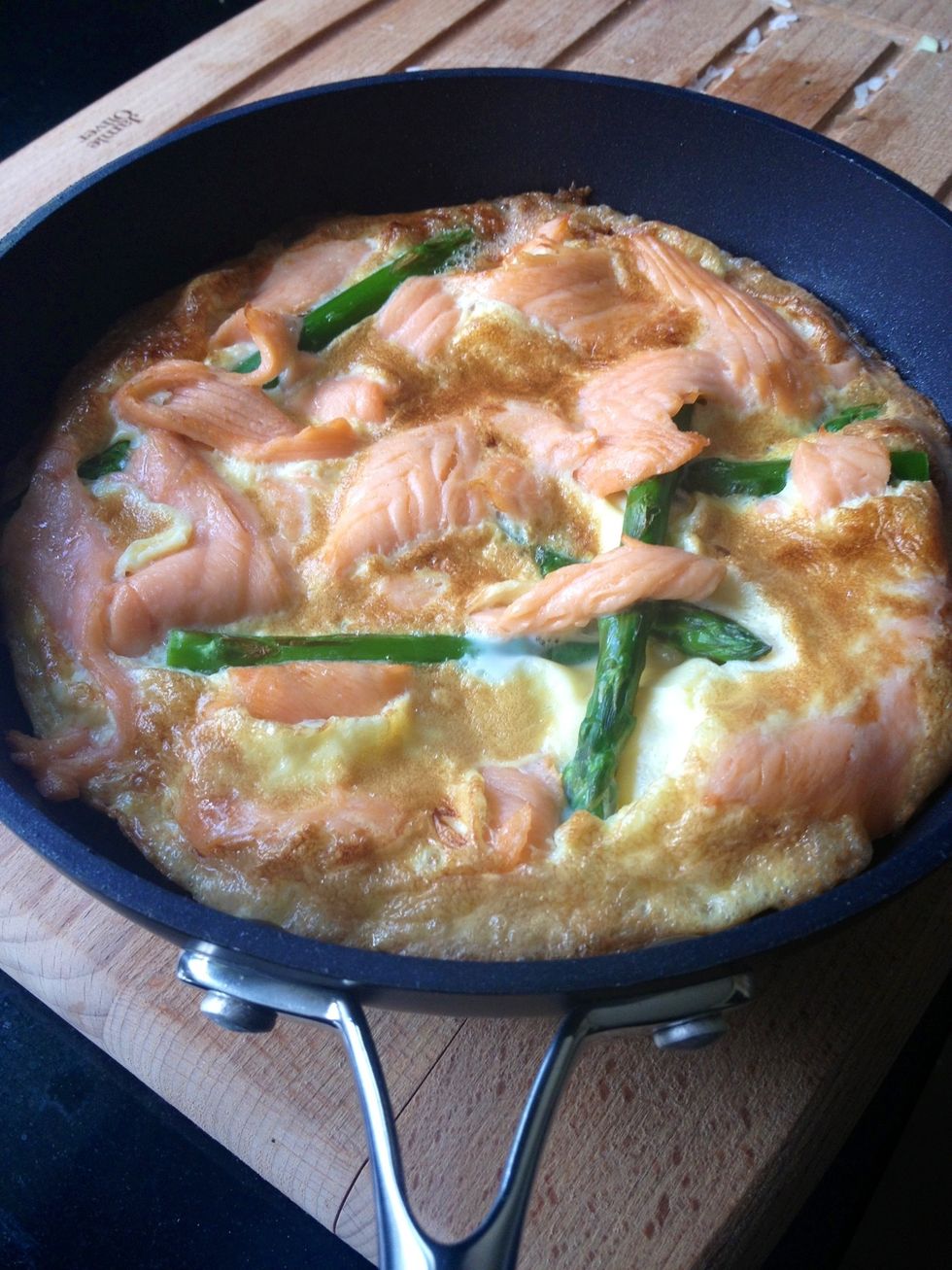 Once the eggs have risen and the frittata looks like this, remove it from the grill. Be careful, as the pan handle may be very hot.
If your pan is non stick, the frittata should slide right out. Otherwise, you may have to turn the pan upside down.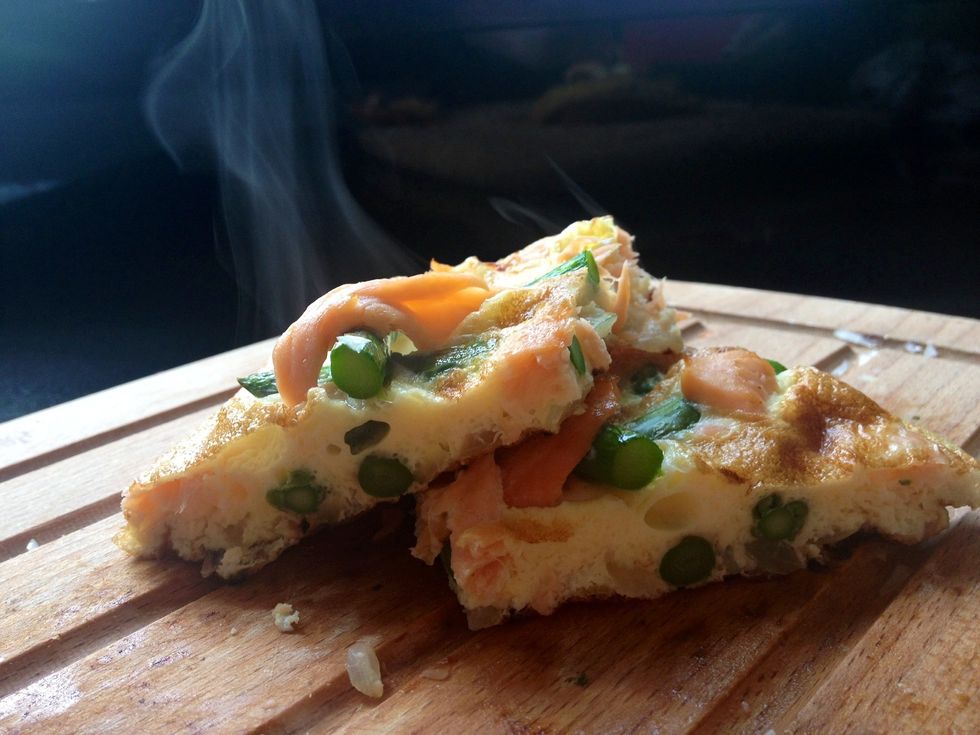 Cut into quarters and serve. Tastes lovely either hot or cold and can be eaten on its own for breakfast, or served with salad and coleslaw for lunch or dinner.
Thanks for viewing my first guide. :-)
3.0 Eggs
Smoked salmon
1.0bnch Asparagus
1.0 Onion
Olive oil
Salt and Pepper to taste