I wanted to find a way to replace my lunch or dinner with a quick 10 minute salad mix that have protein, vitamins & nutrians of a good balance meal!
31
Gather all the supplies!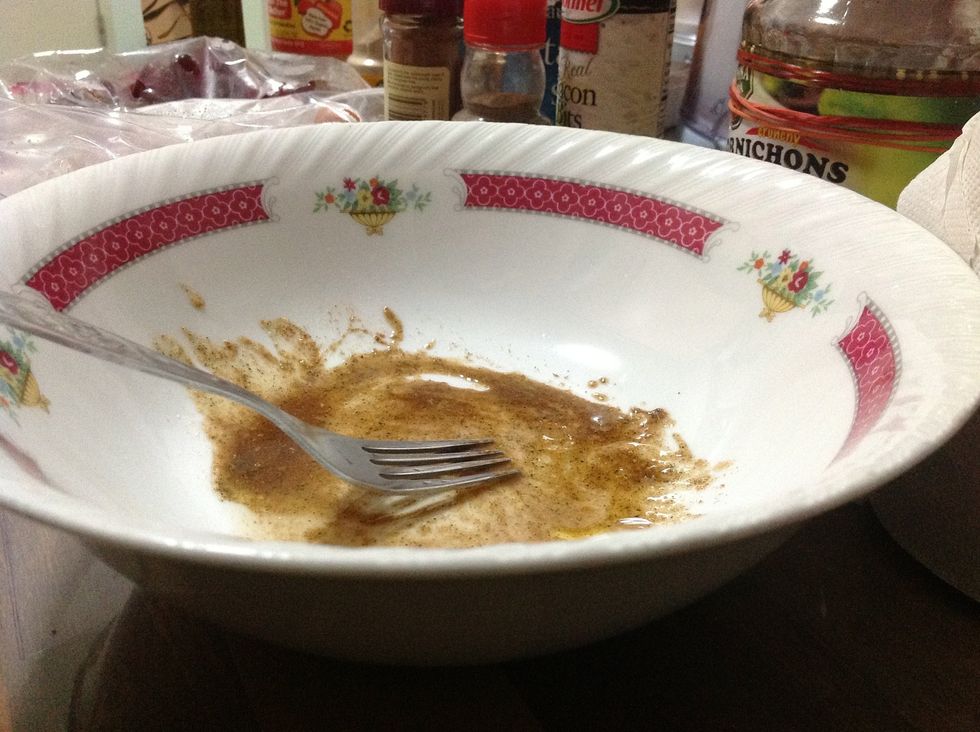 Mix olive oil, sea salt, coriander seed ground, cinnamon ground, black pepper, white pepper ground and apple cider vinegar with a fork.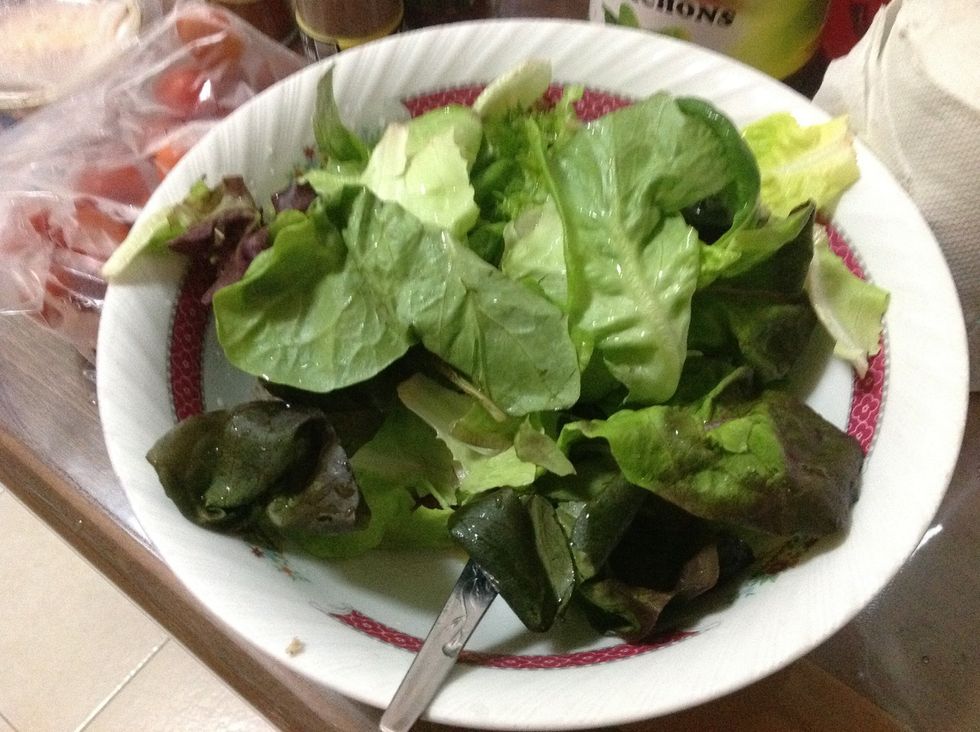 Put all the baby lettuce and other salad vegetables of your choice into the big bowl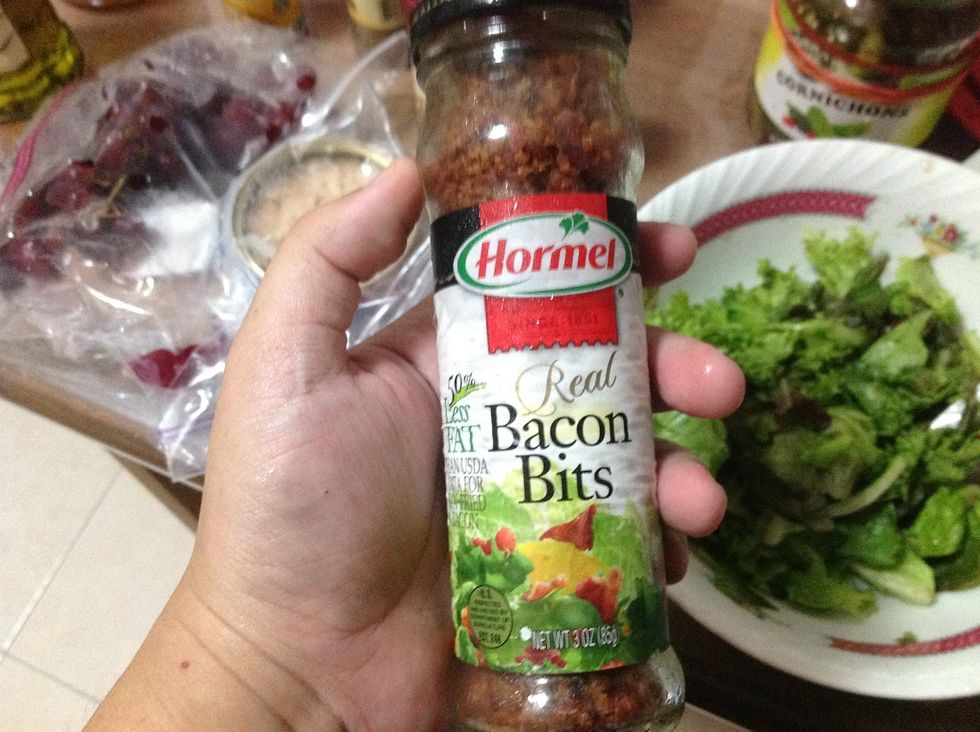 Bacon bits! This is optional as you will have protein in both almond nuts & tuna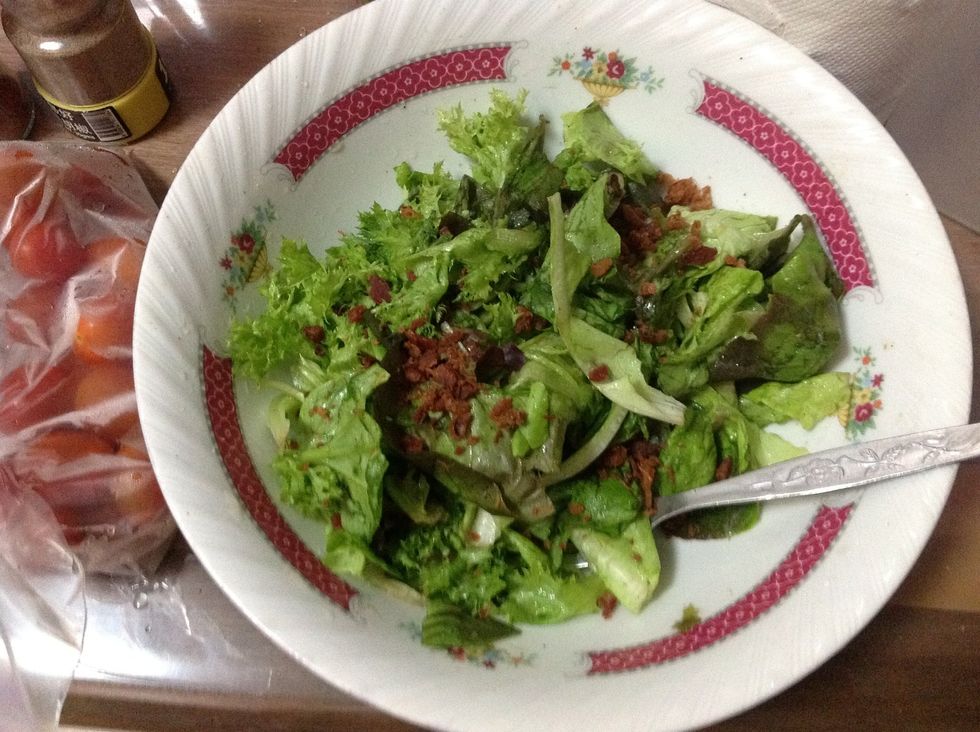 Add bacon mix sparingly into the mix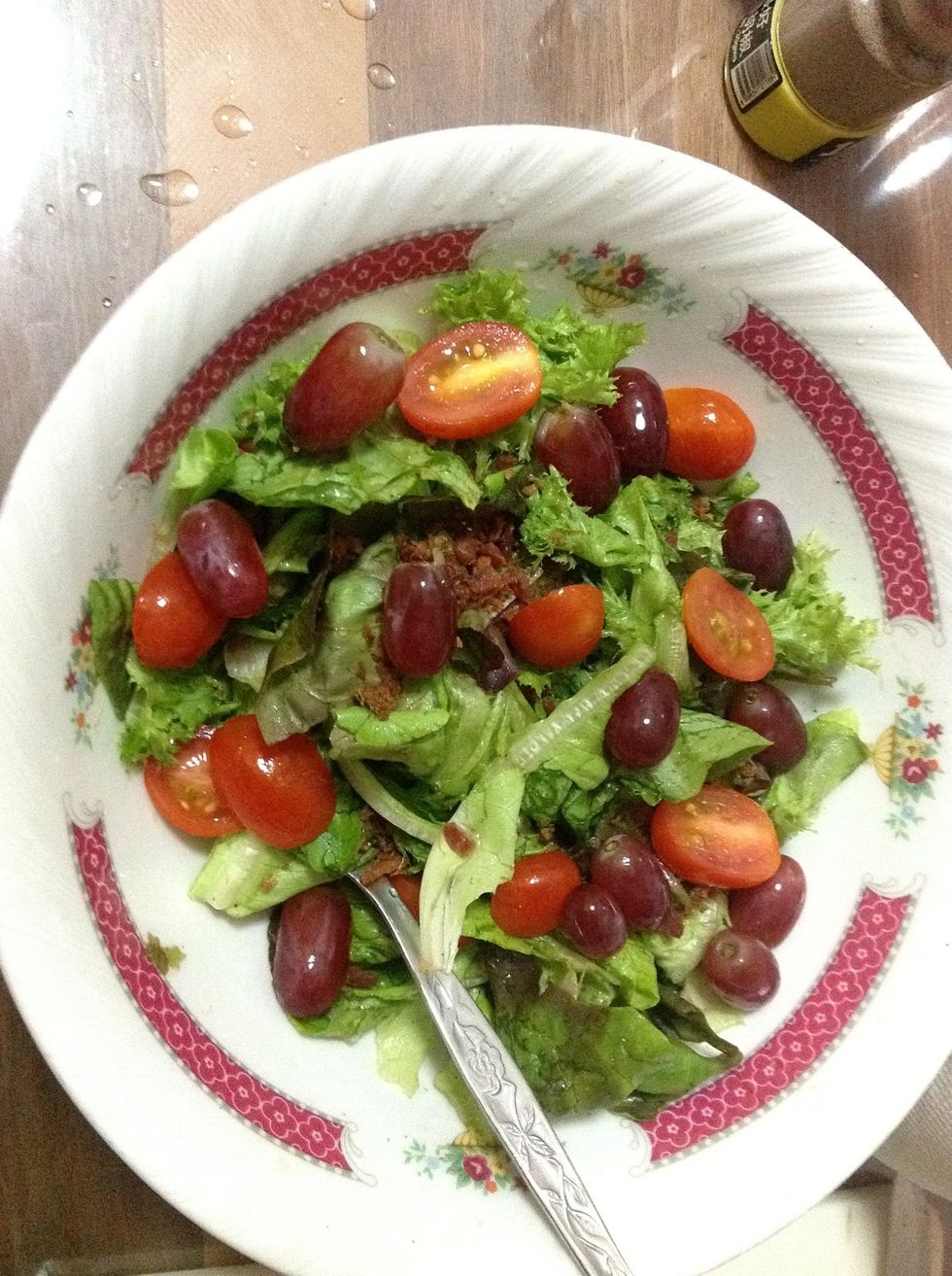 Slice the cherry tomatoes into half and add a bunch of seedless grapes too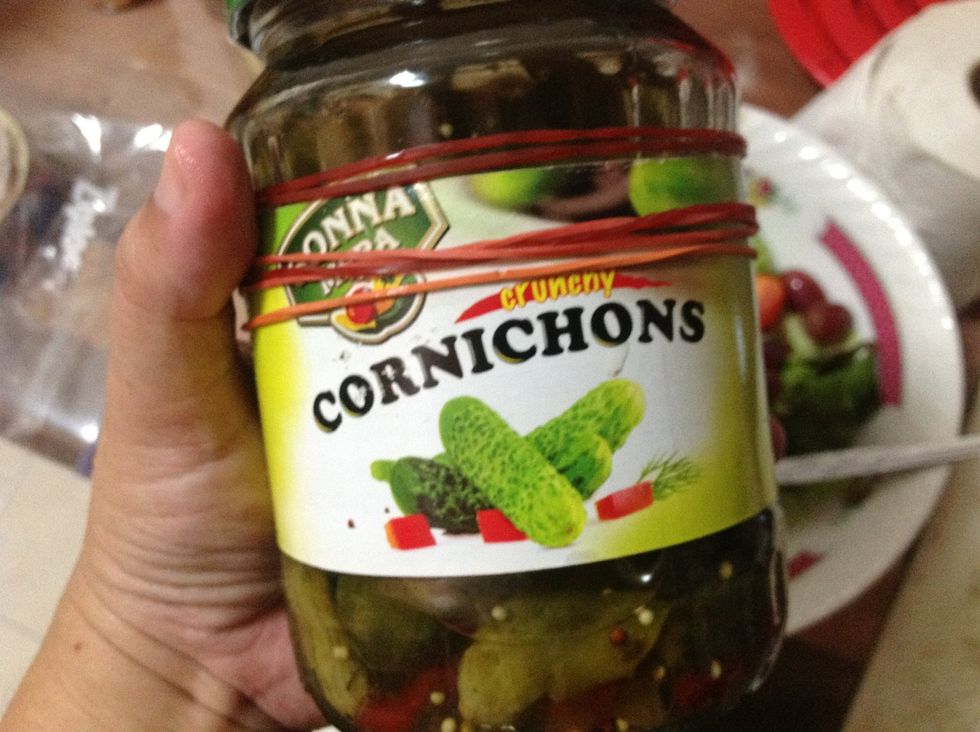 I found this Cornichons nice salty salad addition but it's optional
Added some Cornichons don't add too much!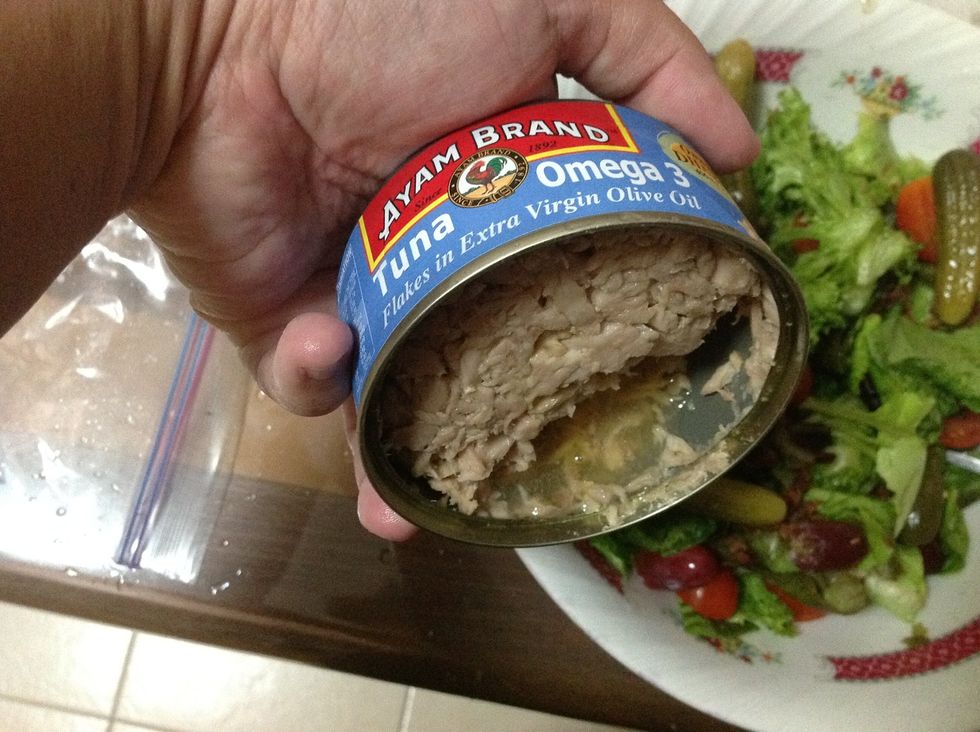 Get a can of tuna, I prefer tuna flakes with extra virgin olive oil or light with water.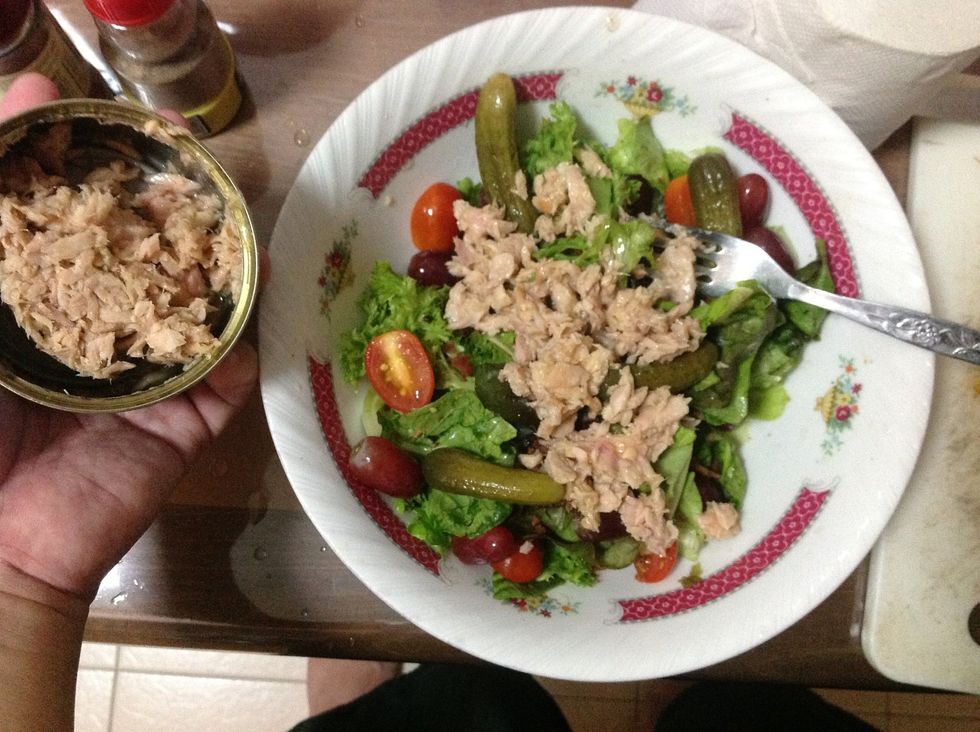 Add 1/4 portion of a tuna can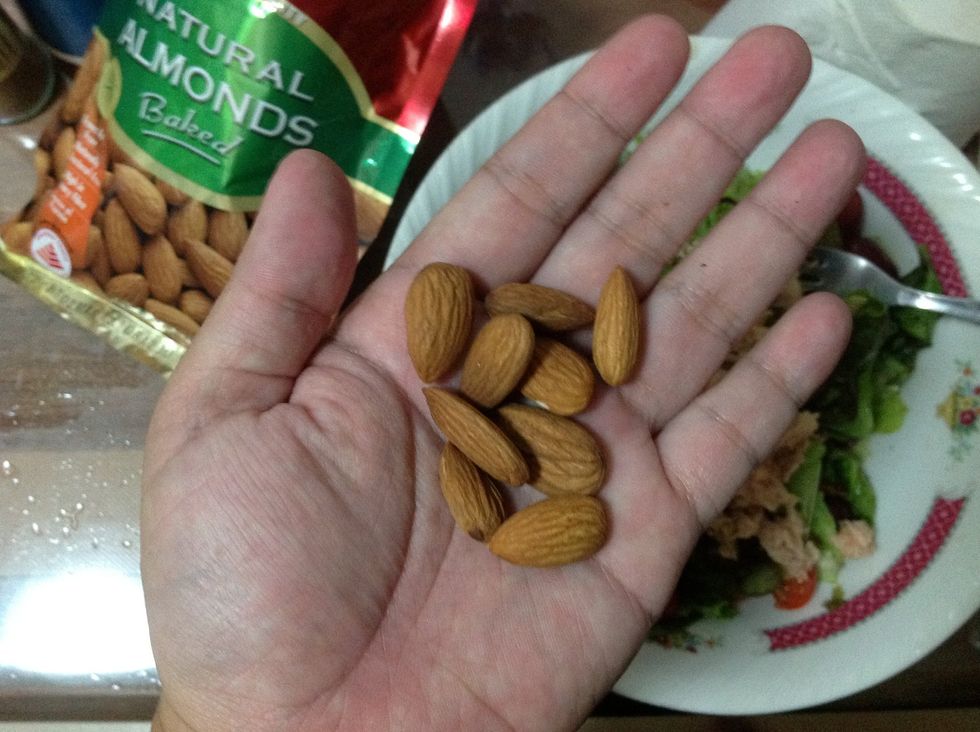 Get a few baked almond nuts! Yummy
And your salad lunch is complete! Add a healthy beverage and your meal will be complete!
1.0bnch Baby lettuce
6.0 Almond nut
1.0bnch Seedless grapes
1.0 Bacon bits
1.0 Coriander seeds ground
1.0 Cinnamon ground
1.0 Black pepper
1.0 White pepper ground
1.0Tbsp Apple cider vinegar
1.0Tbsp Olive oil extra virgin
1/4 Tuna
5.0 Cherry tomato
5.0 Cornichons
1/8tsp Sea salt