I had leftover quinoa and decided to make a healthier alternative to fried rice. And by using coconut oil instead of butter, it will be nicer to your arteries. It's quite delicious!!!
15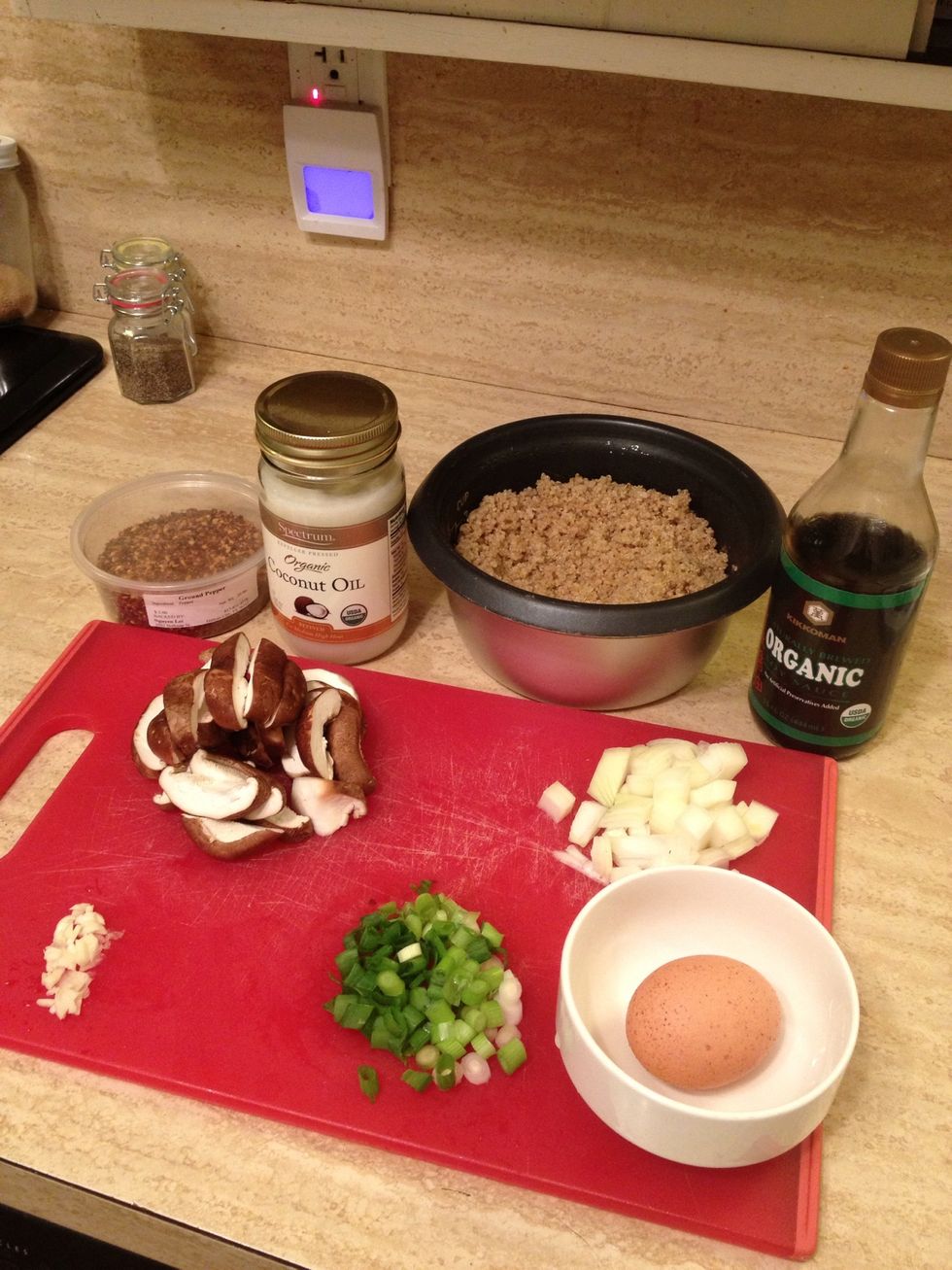 Prep your ingredients ahead time.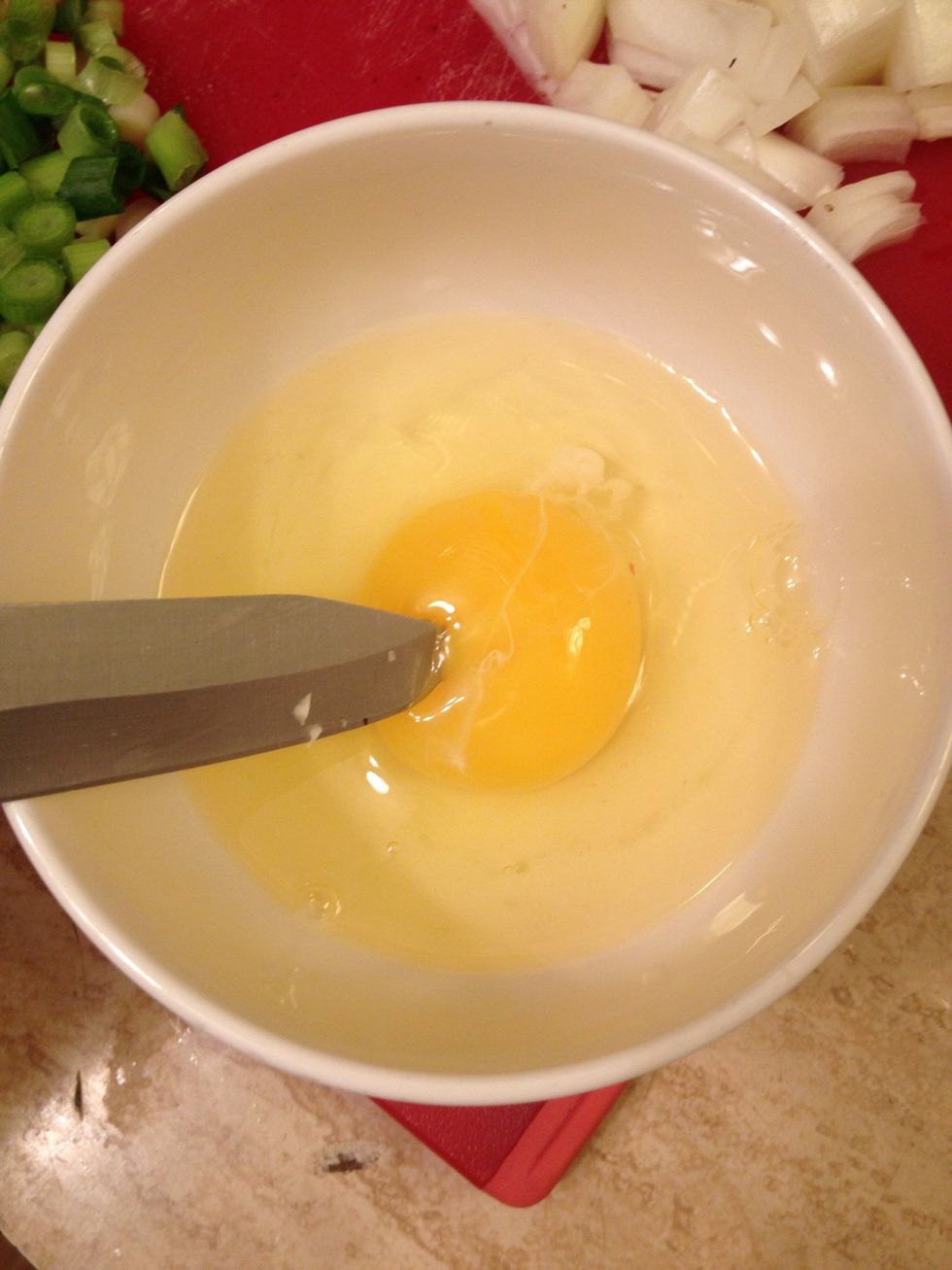 For the egg, I like to pop the yolk and loosely scramble it once.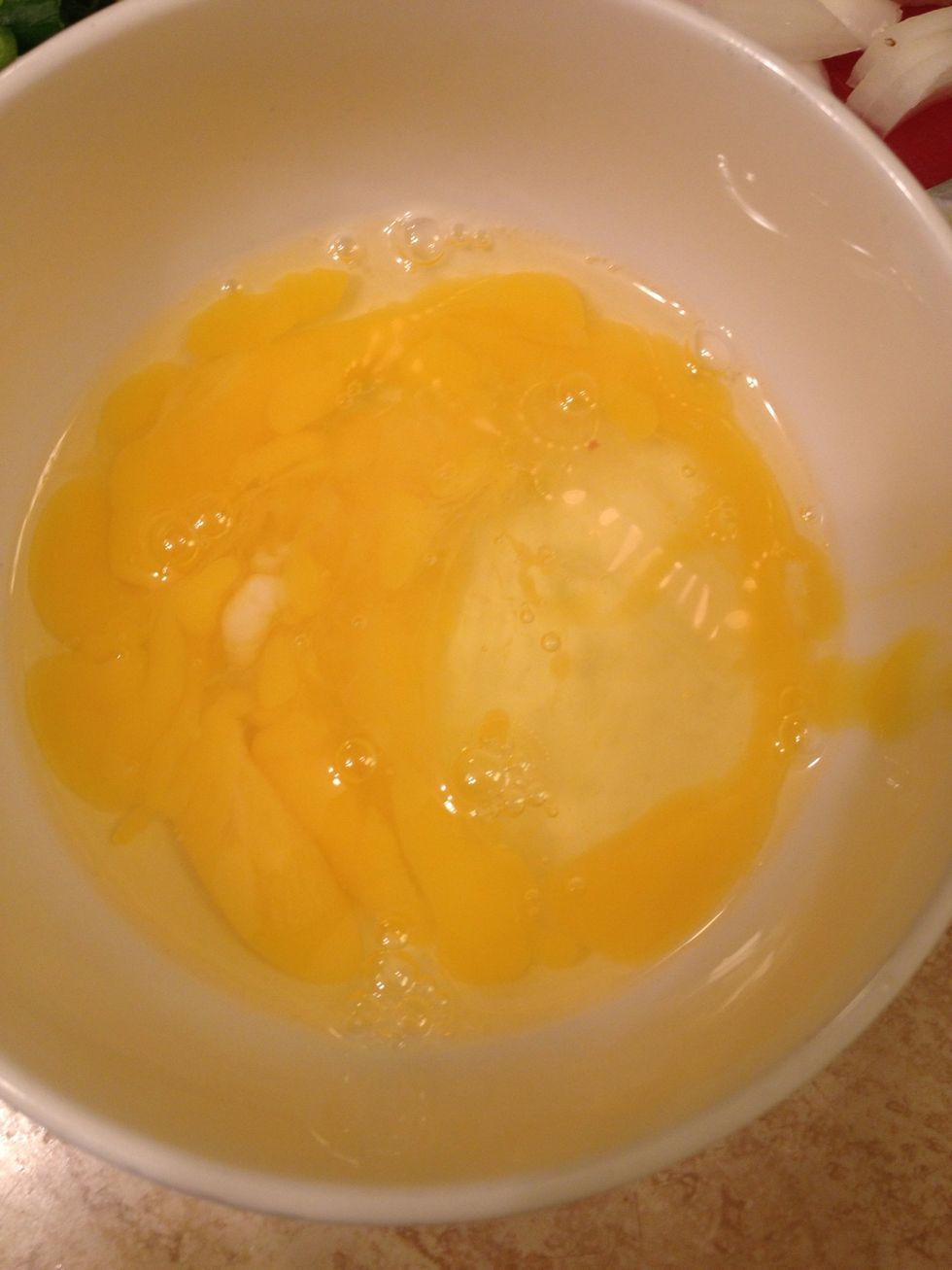 Like so.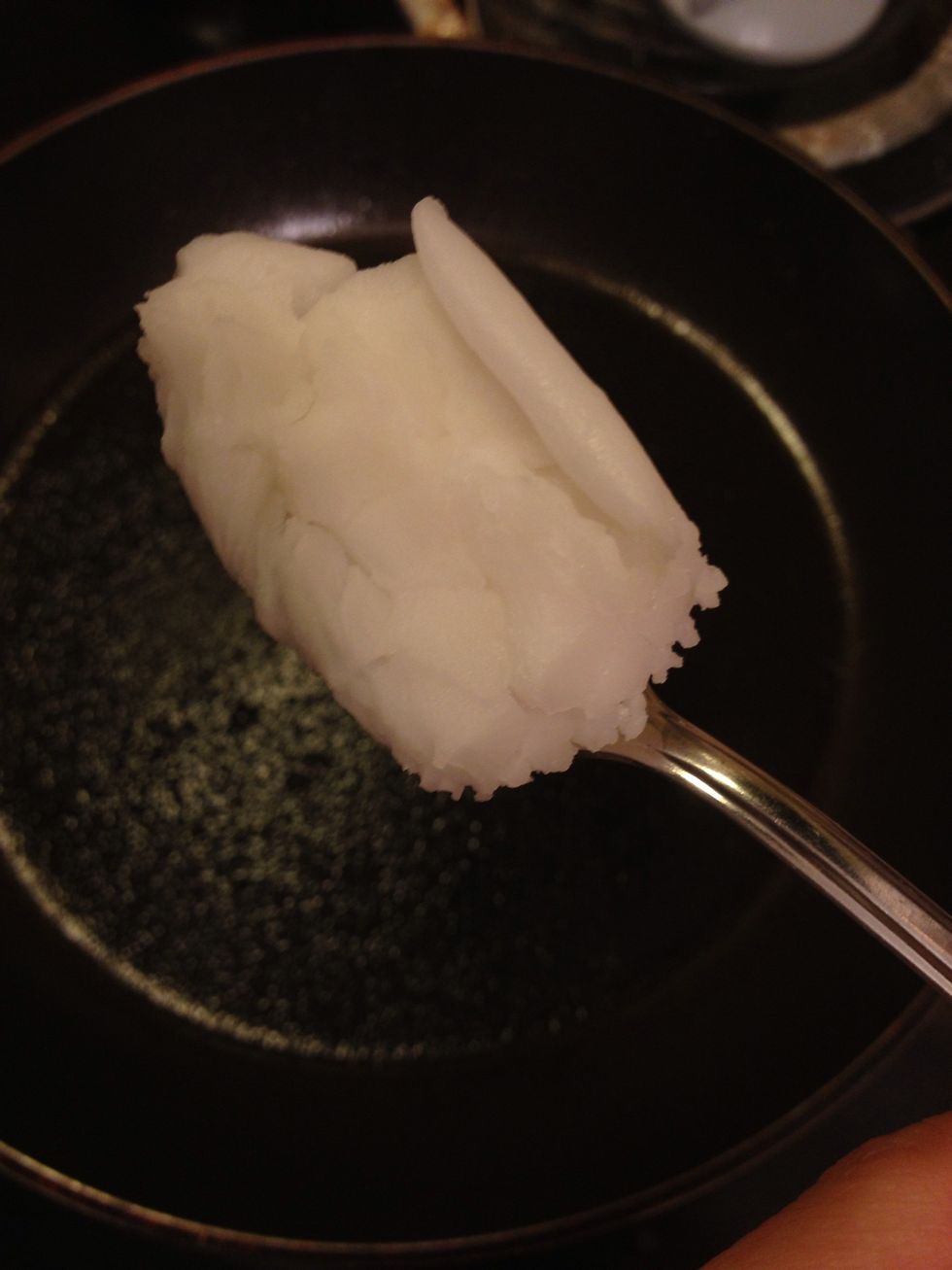 Add 1 tbsp coconut oil to your nonstick pan on medium high heat. You can use olive oil or butter but coconut oil is much better for you and has a nice flavor.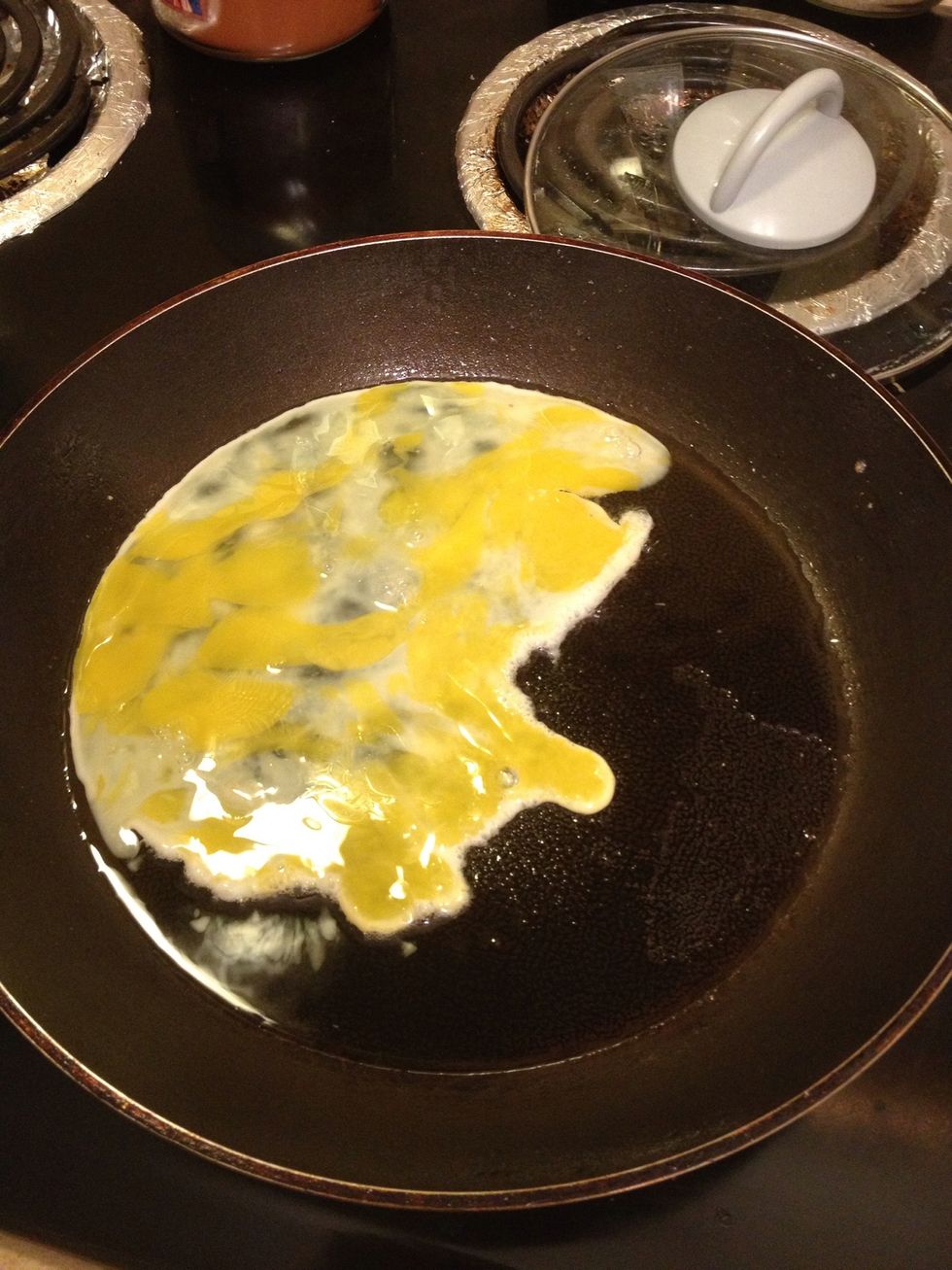 Throw in your egg.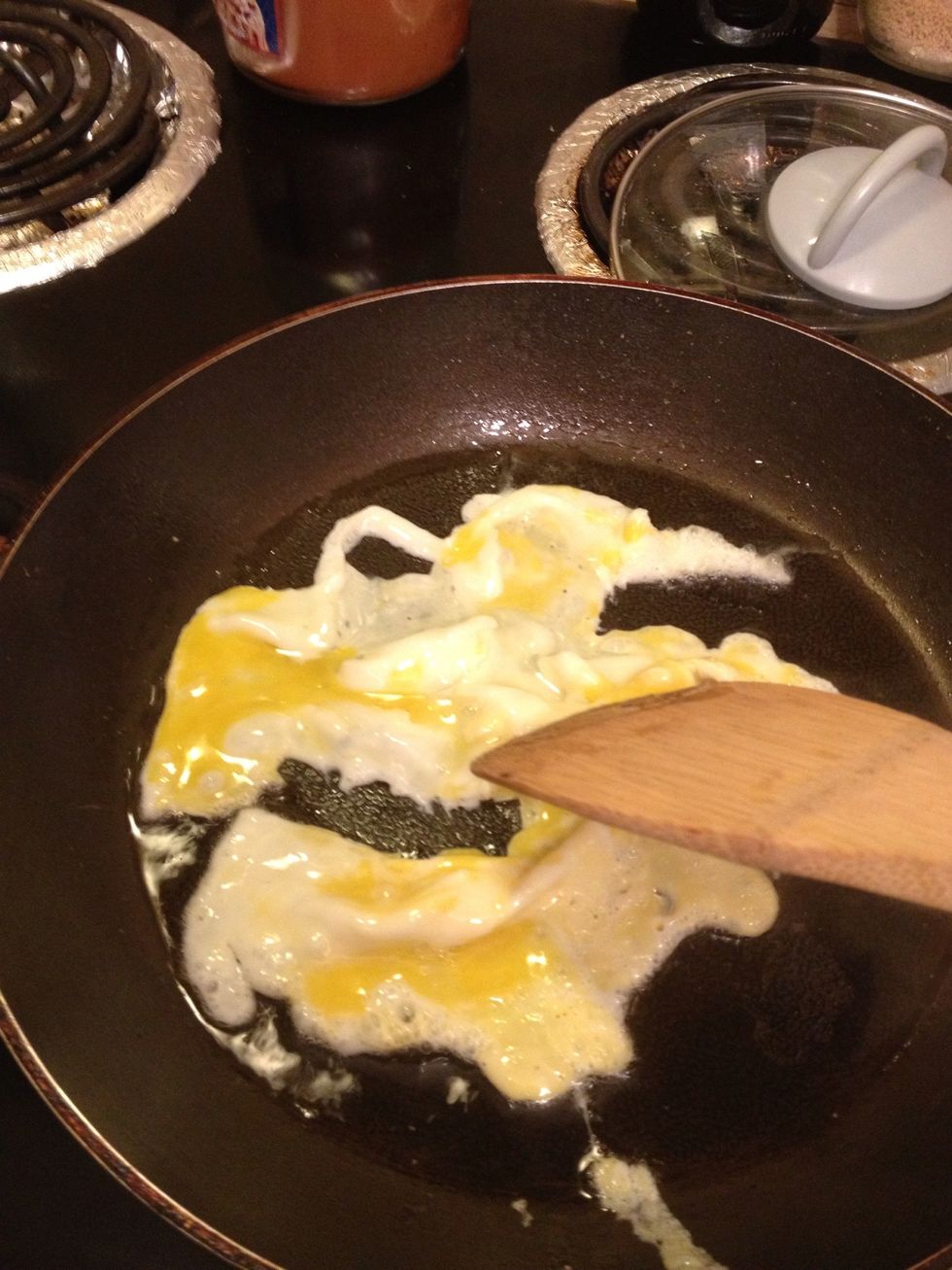 Once the bottom is no longer translucent, loosely cut up and toss the egg with a wooden spatula.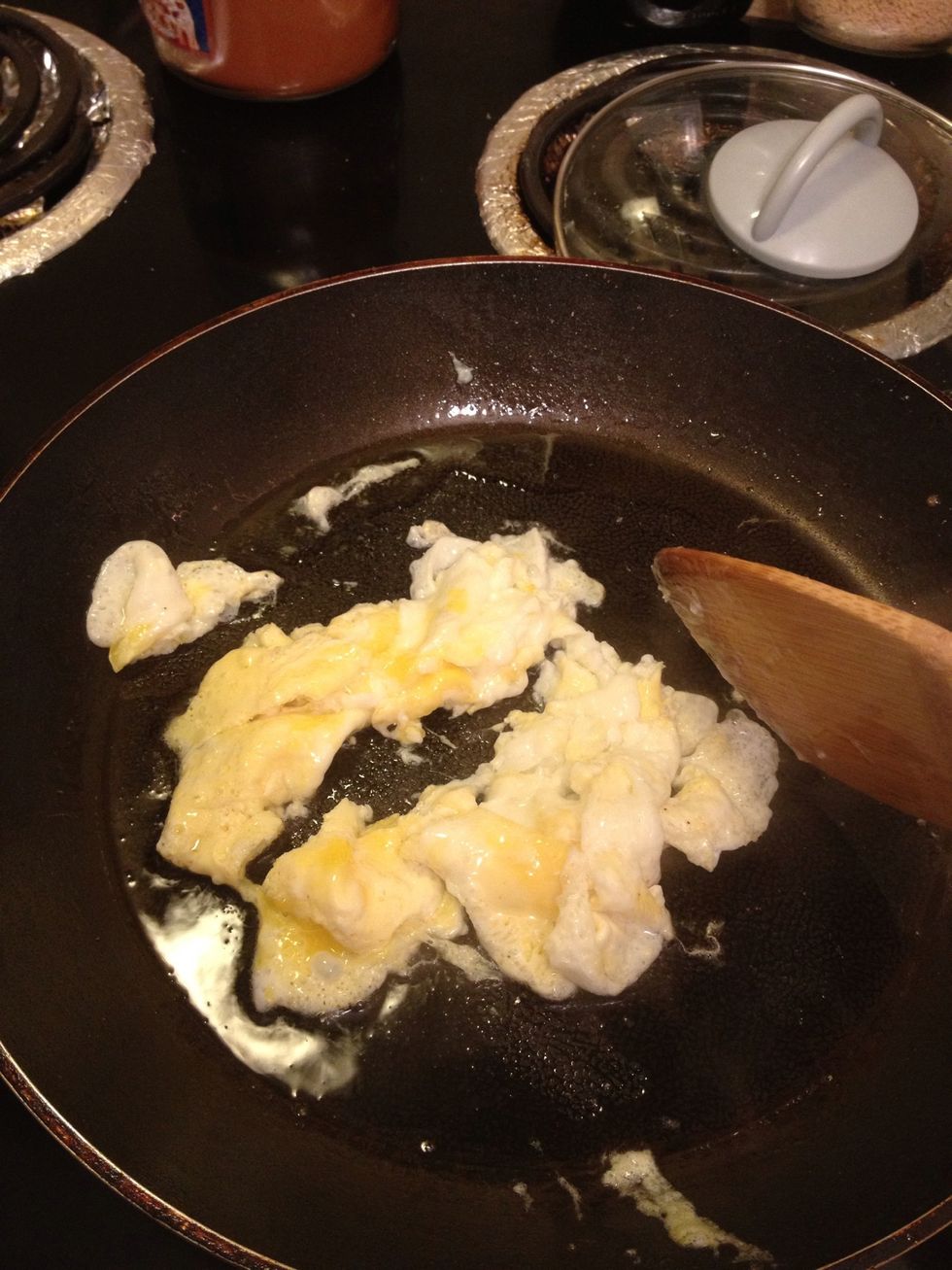 The reason I don't scramble them is because I like tasting the yolk and whites as a separate taste. But it's totally your own preference.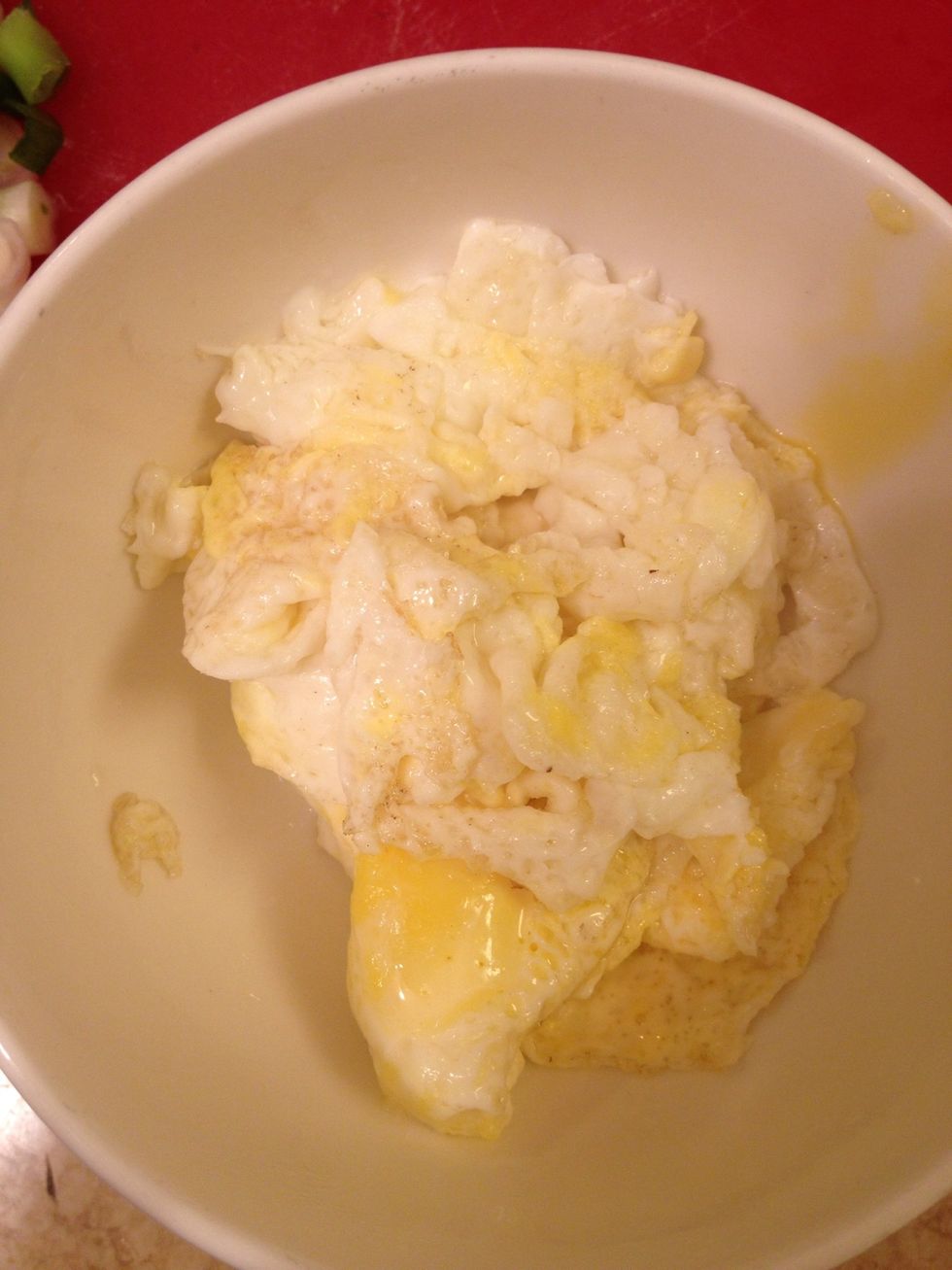 Set the egg aside.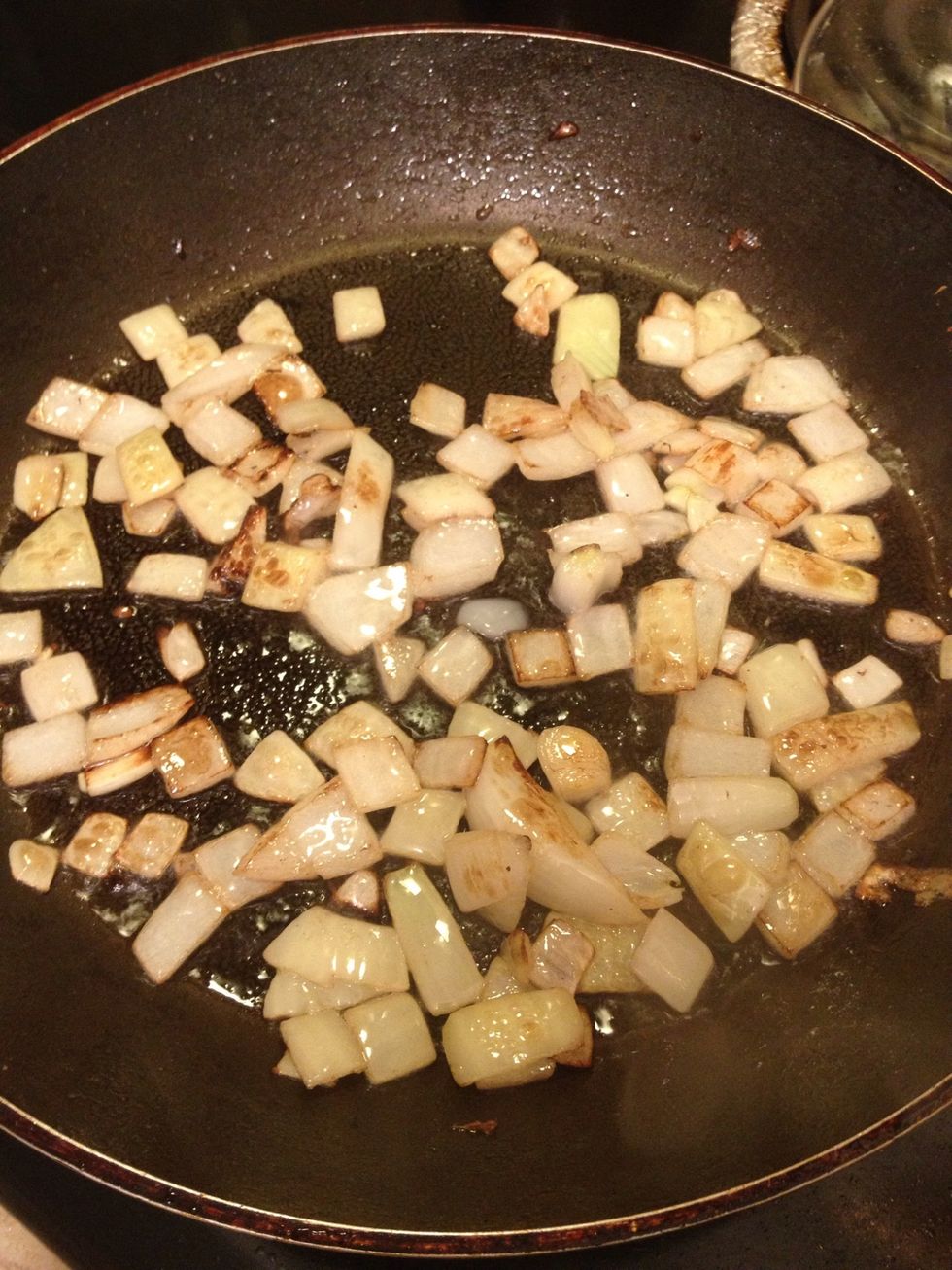 To the same pan, add another tbsp of coconut oil and sauté your onion until browned on edges.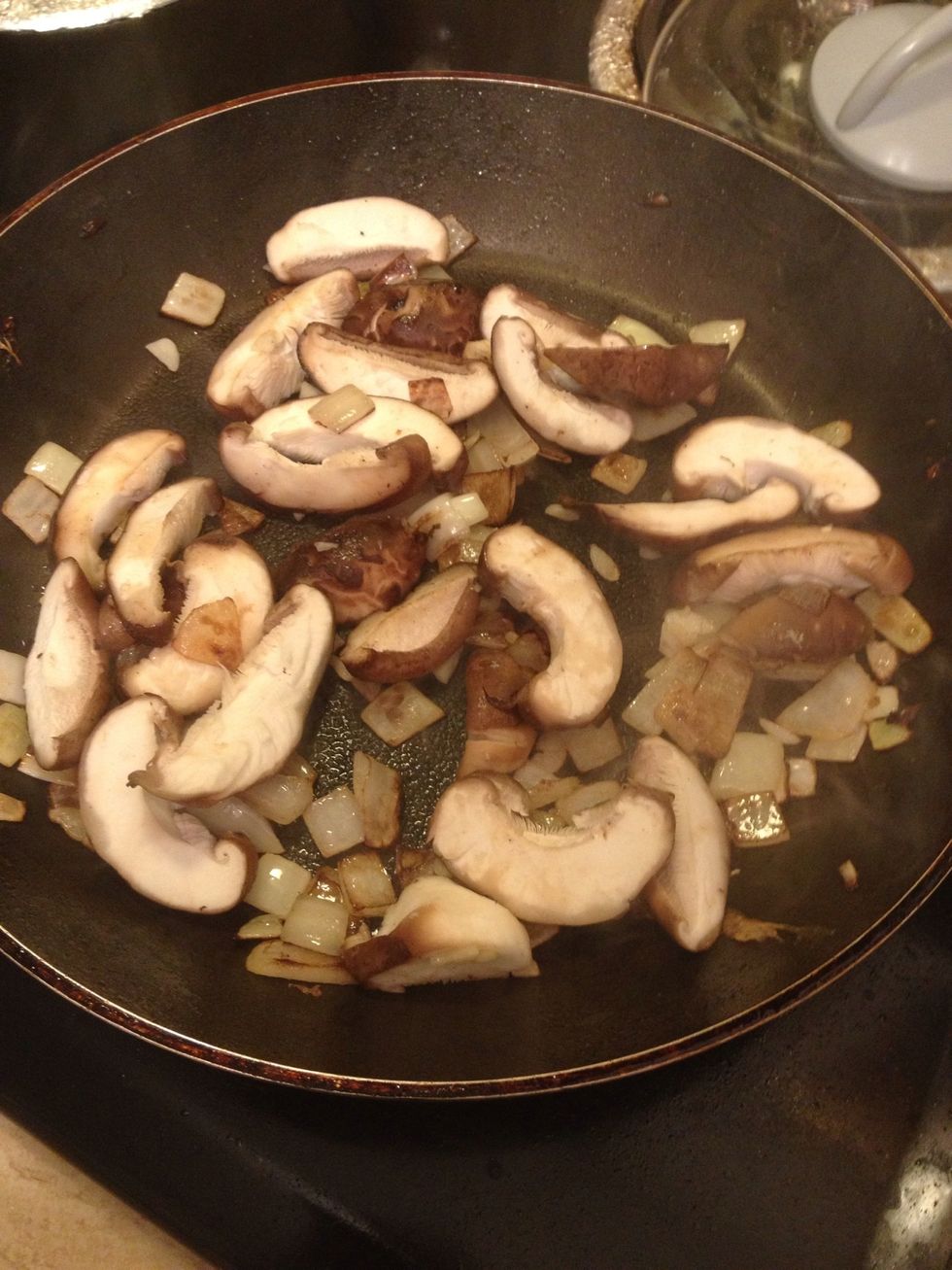 Now add mushrooms, garlic and a splash of soy sauce/tamari. Stir fry for 30 sec and be careful not to burn.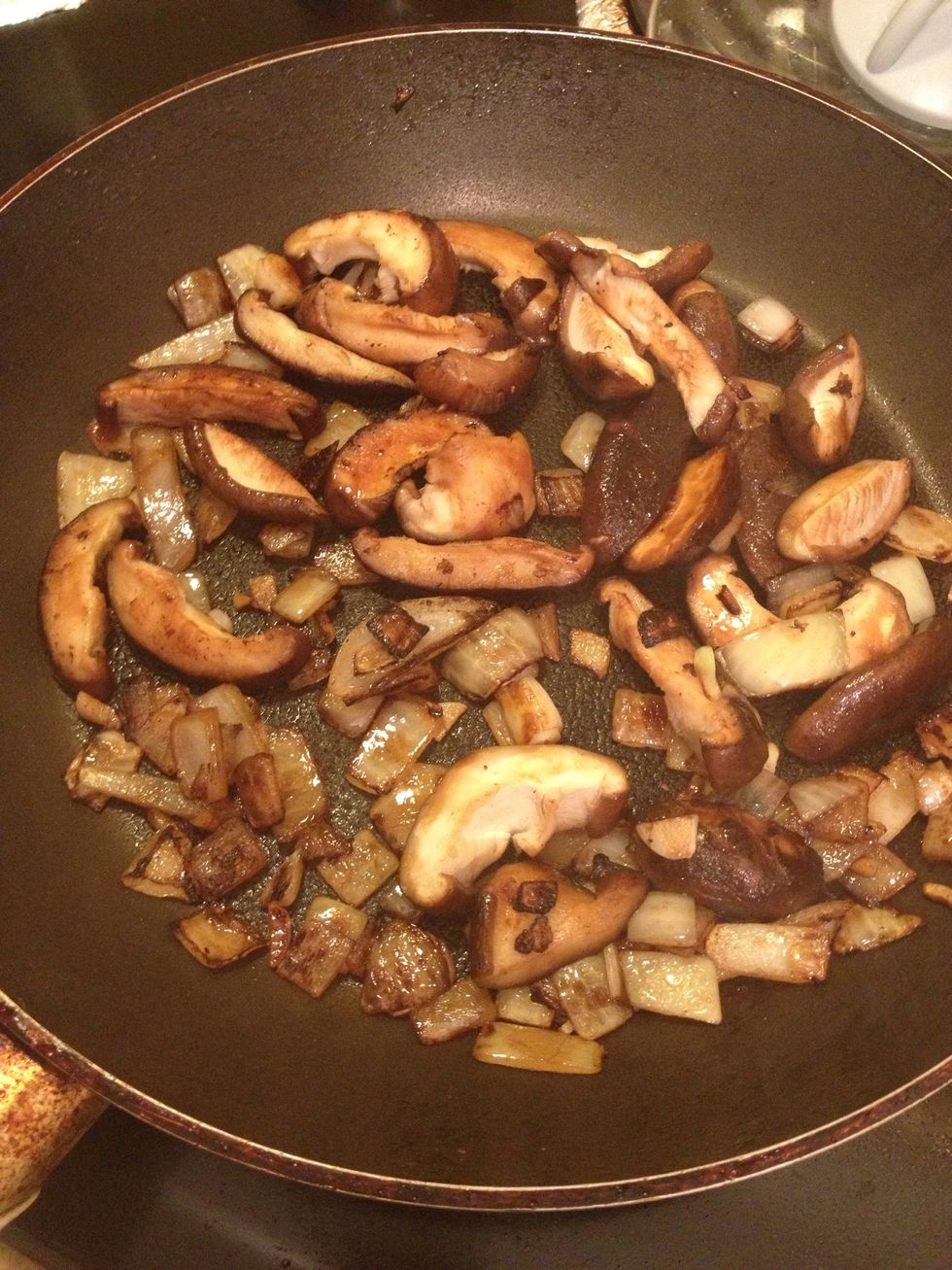 After about one minute later, looks like this.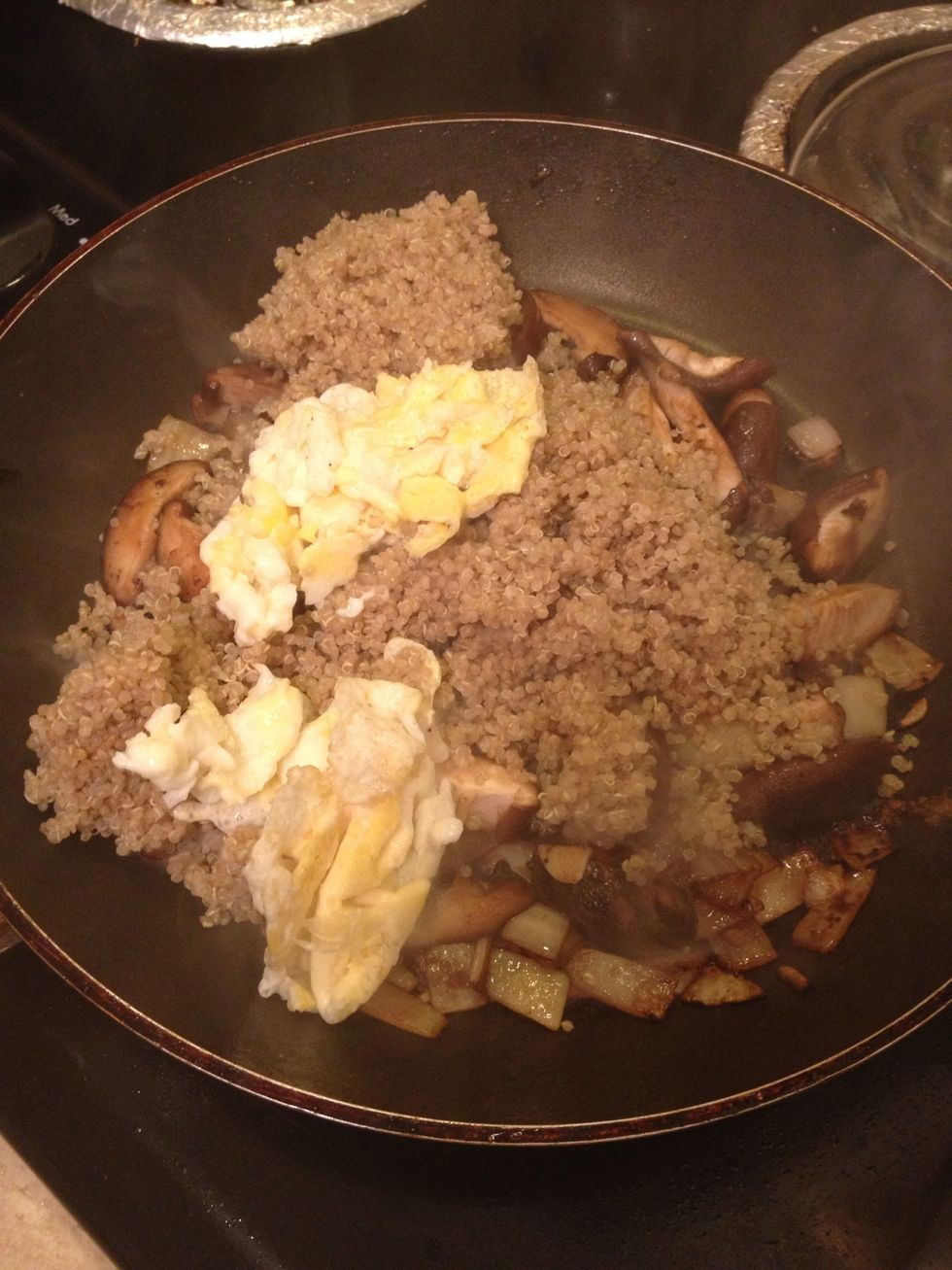 Now add a scoop of quinoa and add back the egg.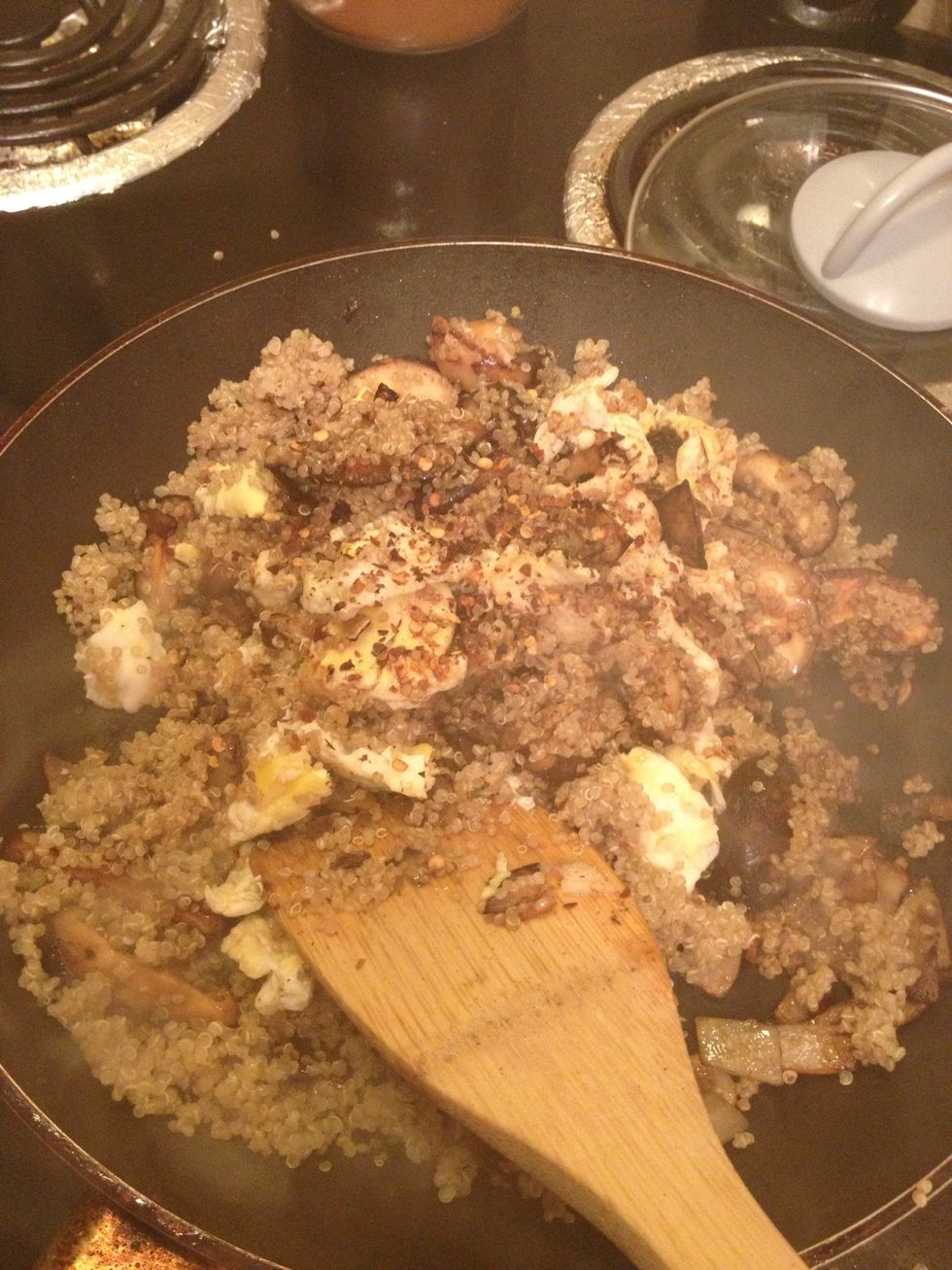 Stir fry the rice and mix well to ensure the egg and quinoa are evenly distributed. Now season and taste. I added roasted thai chili flakes. I love the heat!
Turn off your burner and add scallions and stir.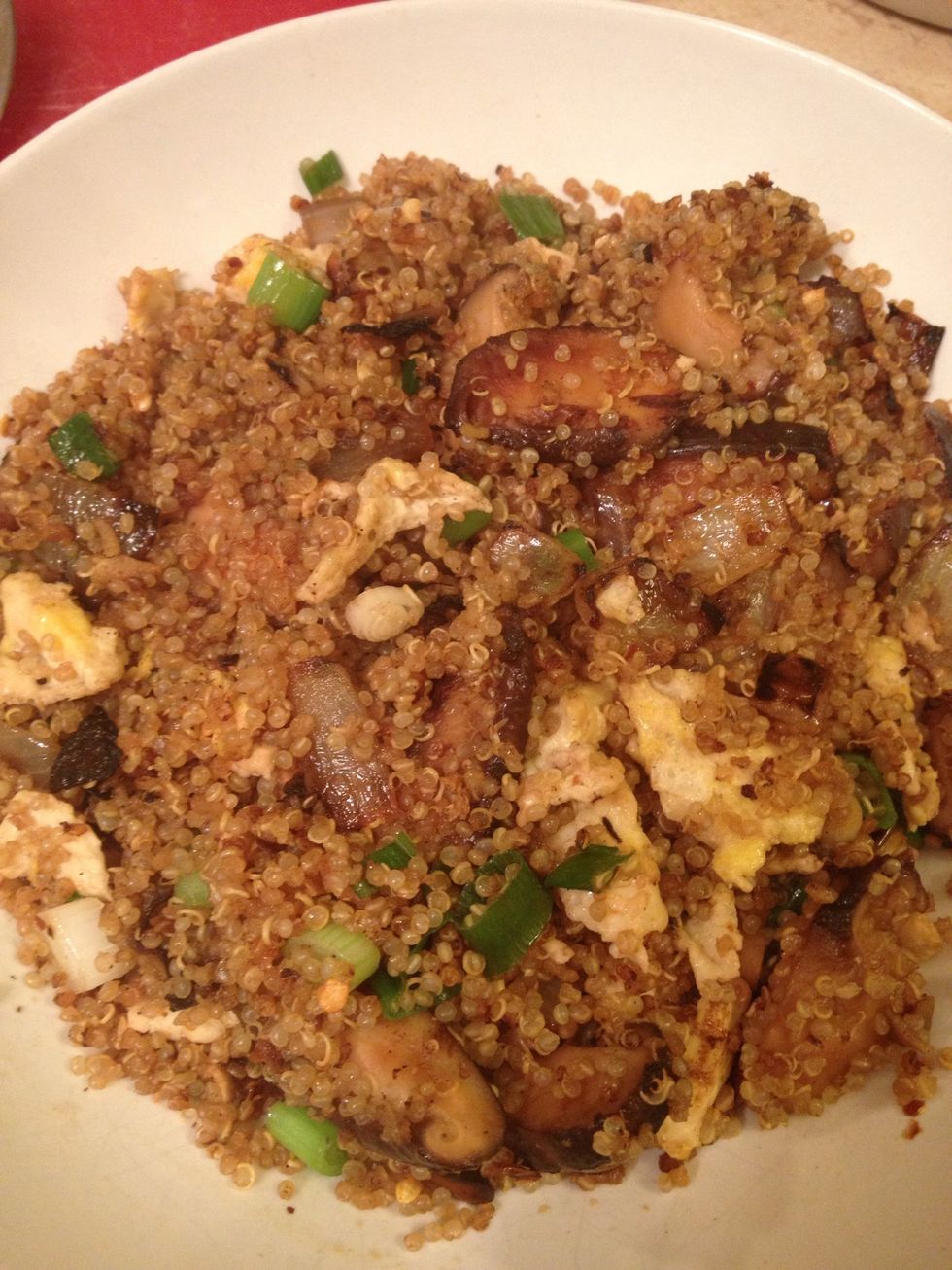 Voila! It is out of this world and healthy!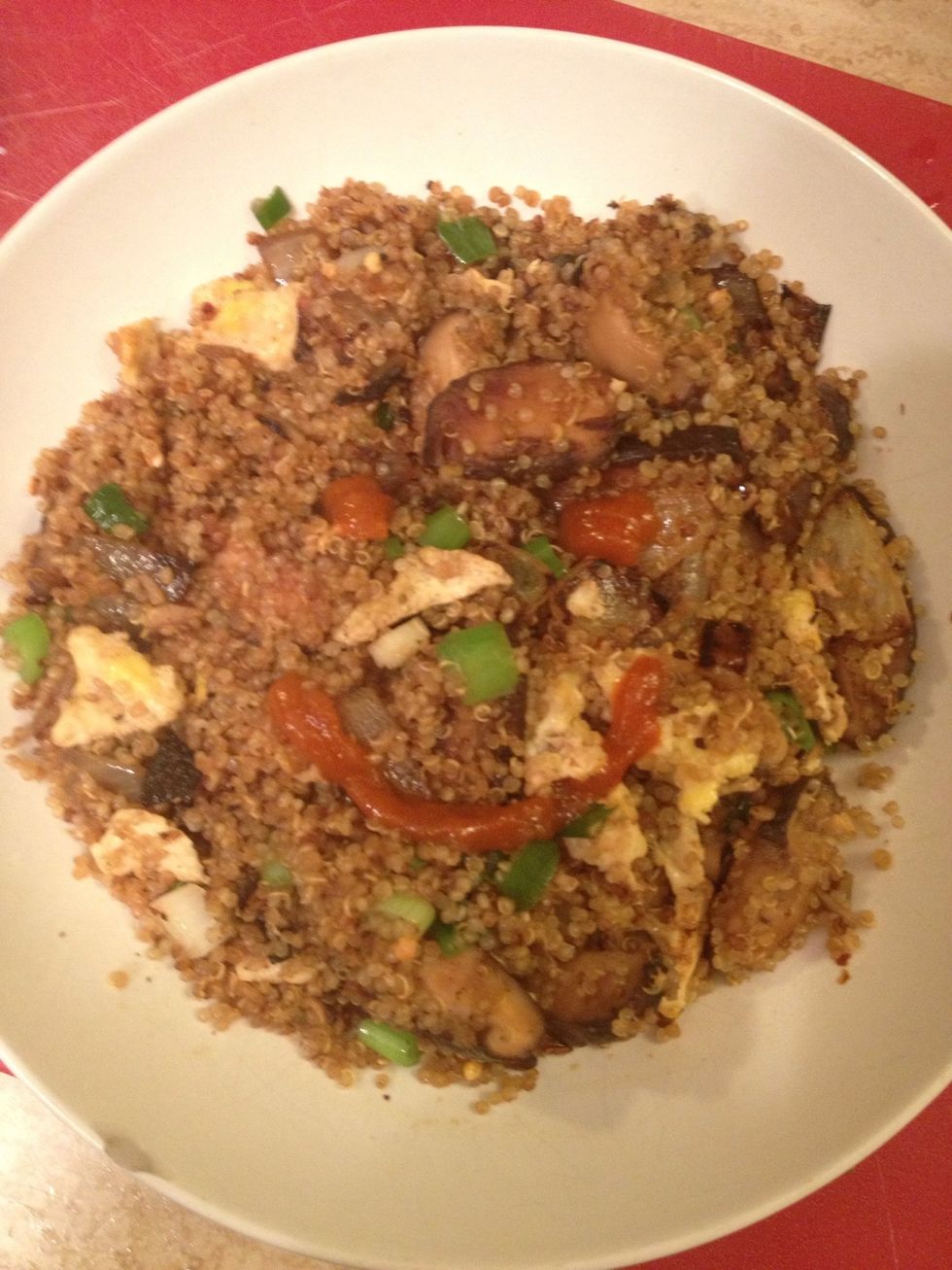 Add a sriracha smiley face for fun!!!
Cooked quinoa (preferably leftover)
1.0 egg
1 clove garlic minced
1/4 onion, diced
2 scallions diced
5 shiitake mushrooms sliced
2.0Tbsp Coconut Oil
Optional thai red chili flakes
Optional sriracha