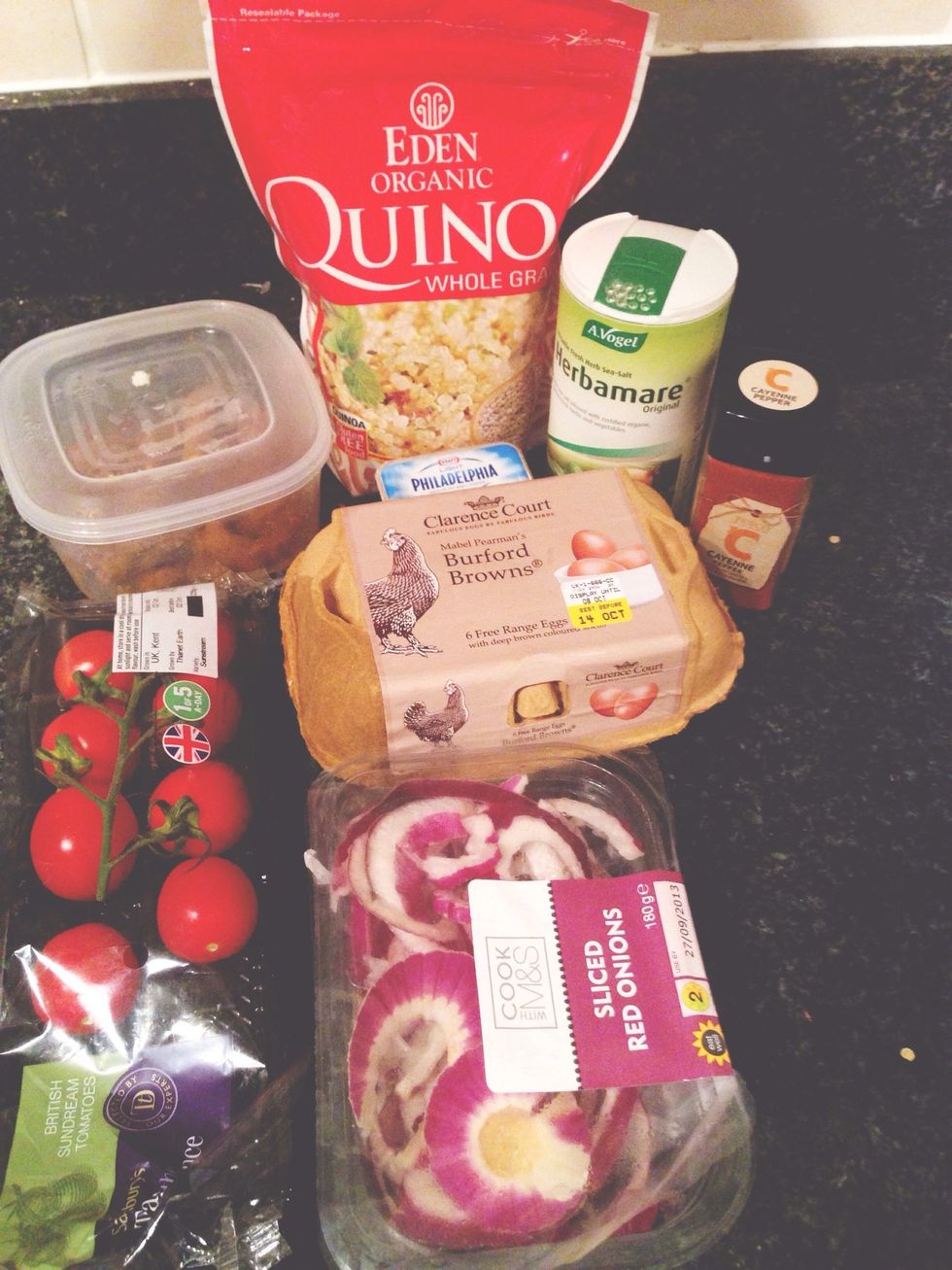 Ingredients: Quinoa (cooked) Extra light Philadelphia 3 tomatoes Red onion Meat or fish Herbamare Cayenne pepper 1 egg, fry light butter.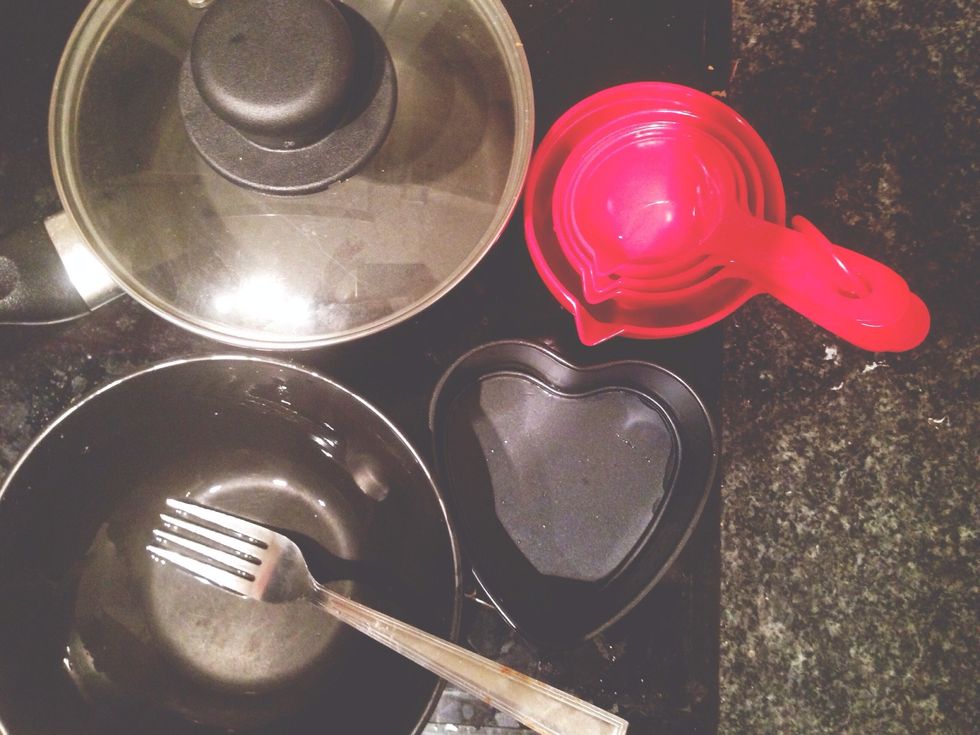 Bowl, Fork, Measuring cups, tin, casserole
Boil water and add quinoa. Let it simmer for 12 mins and rest for 5 mins.
Cut the tomatoes and onion, (prepare meat or fish)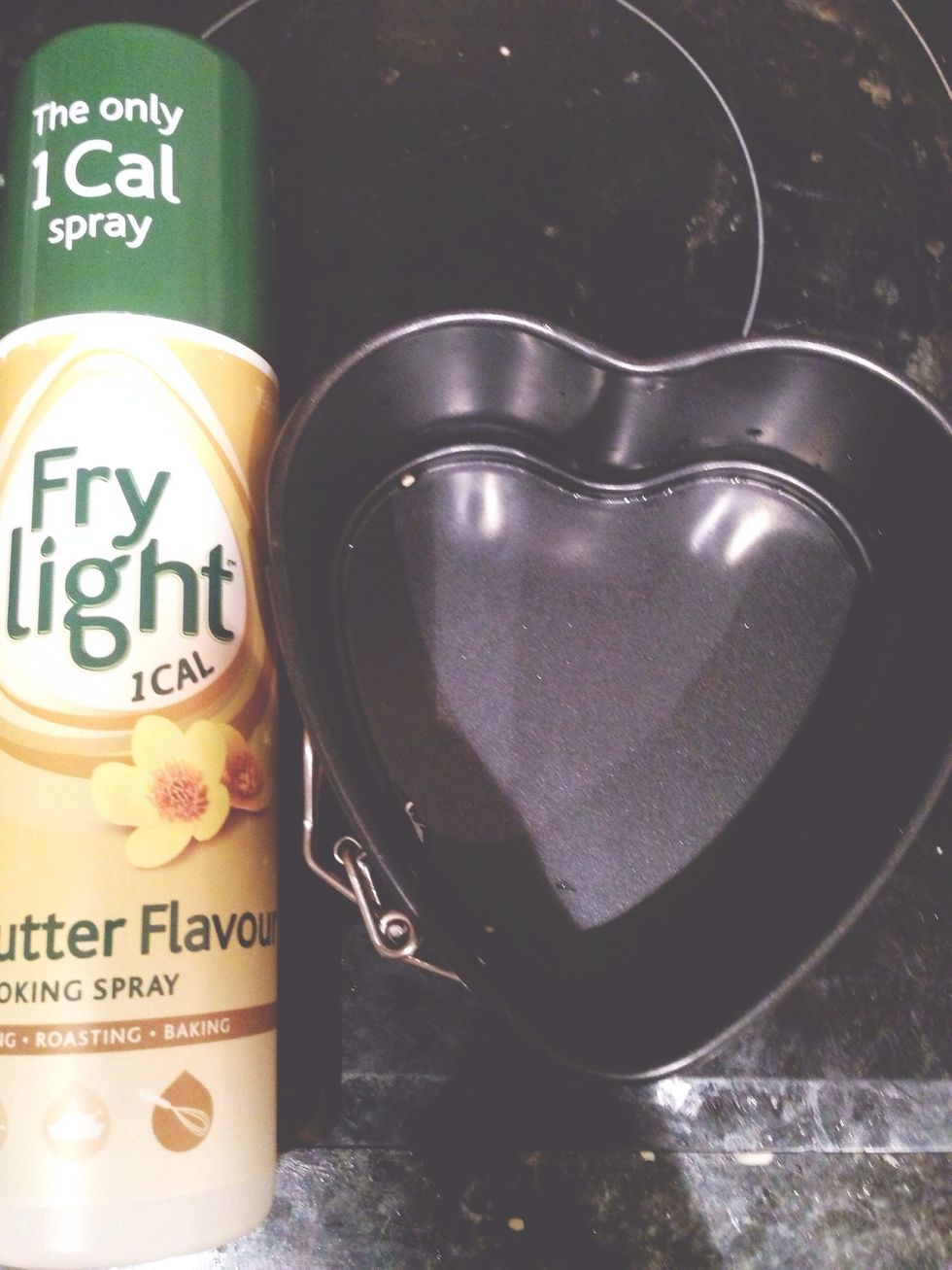 Spray the tin with fry light butter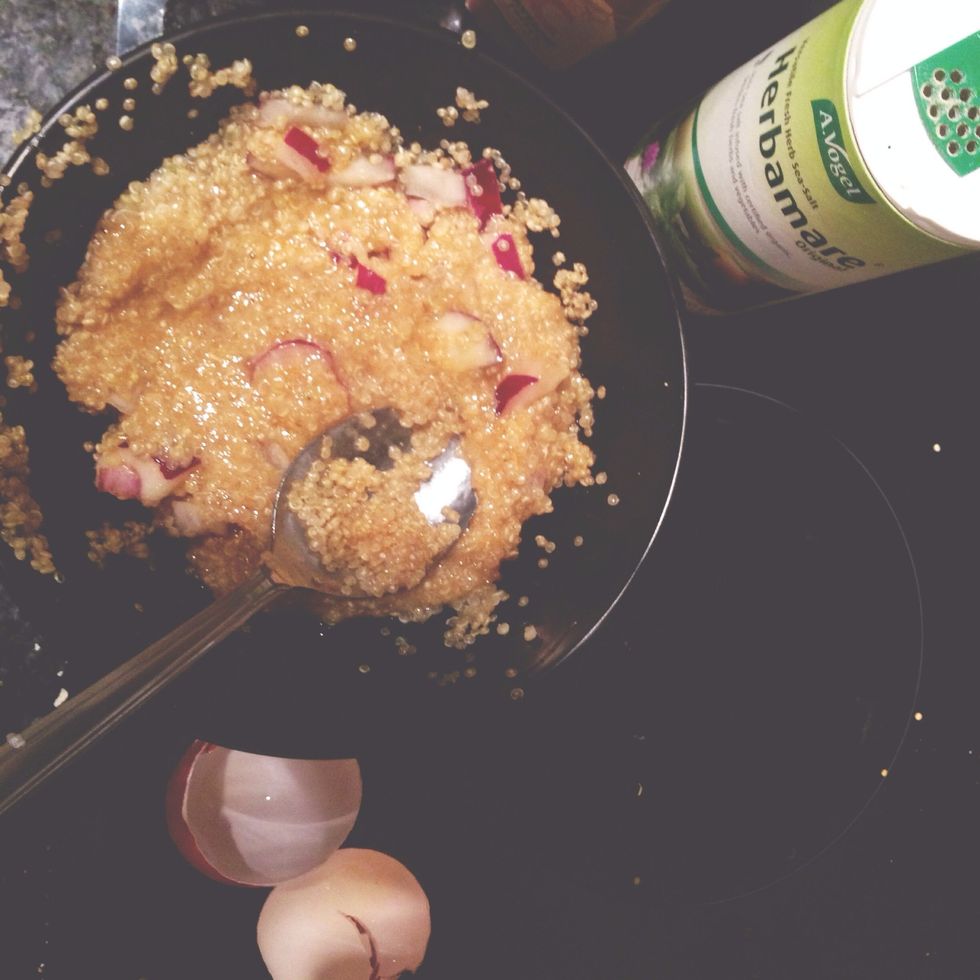 Add all quinoa, vegetables, egg (and meat/fish) to a bowl and blend together. (Do NOT add the cheese or tomatoes). You can also add some spices, I used Herbamare and cayenne pepper.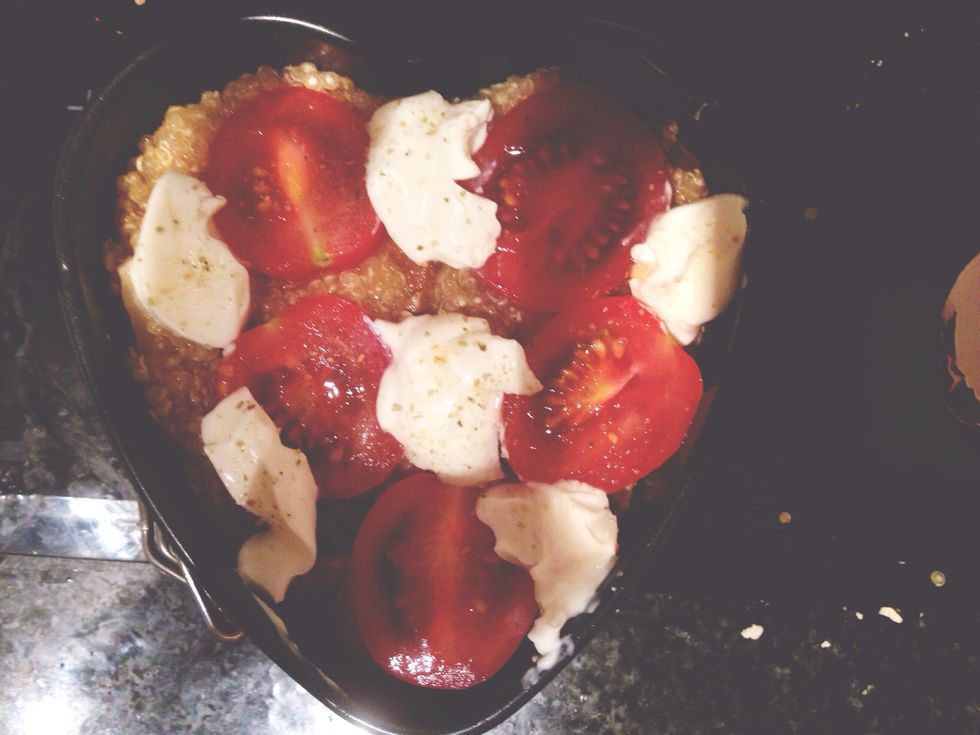 Add all ingredients + cheese and tomatoes (on top) to the tin
Heat in oven for 20 mins on 200 degrees celcius.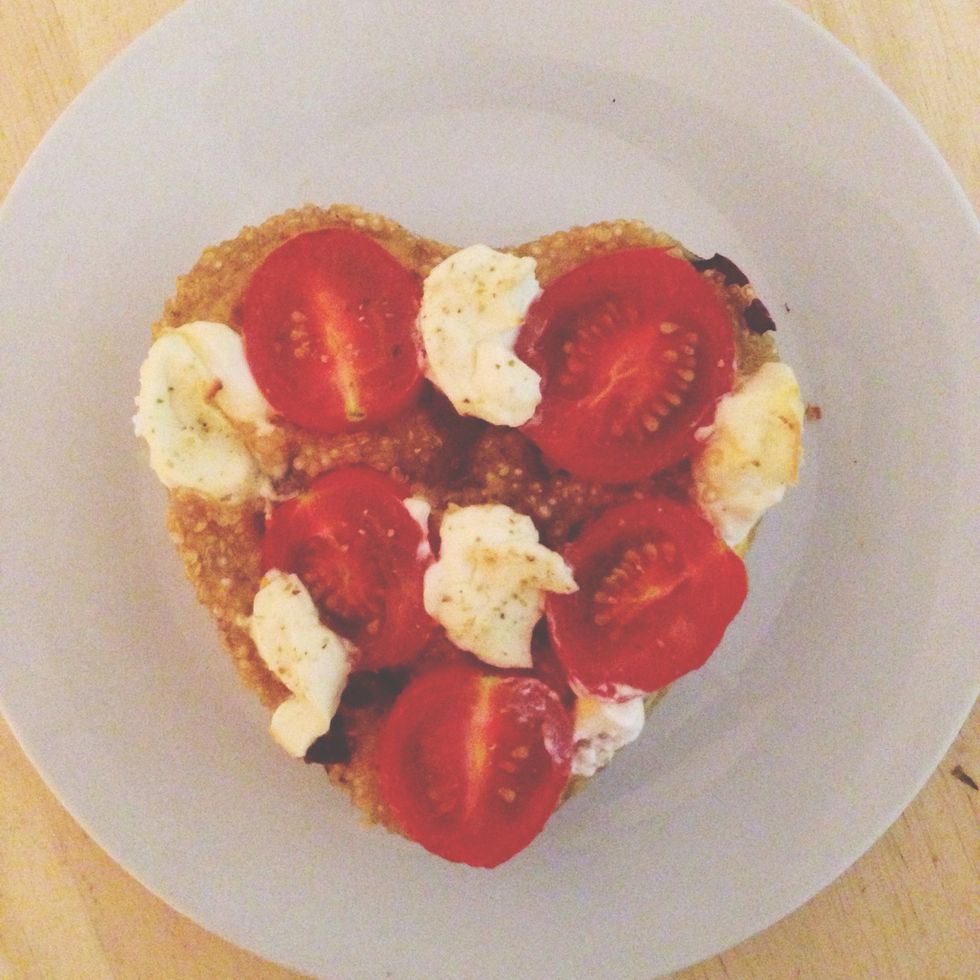 Take the quiche out of the tin and enjoy 😋😊
1.0c Cooked quinoa
1/4c Red onion
1.0Tbsp Philadelphia extra light
3.0 Tomatoes
1.0tsp Herbamare
1.0pch Cayenne pepper
1/4c Meat or fish
1.0 Egg
Beate Olav
24 from Norway?? Love making healthy food and getting inspired by clean living?? \n?Iherb discount code: NMW964\nContact: olav.beate@gmail.com\n\n\n