How to make a healthy oats/granola yogurt for breakfast
Make a Healthy Oats/granola Yogurt for Breakfast
25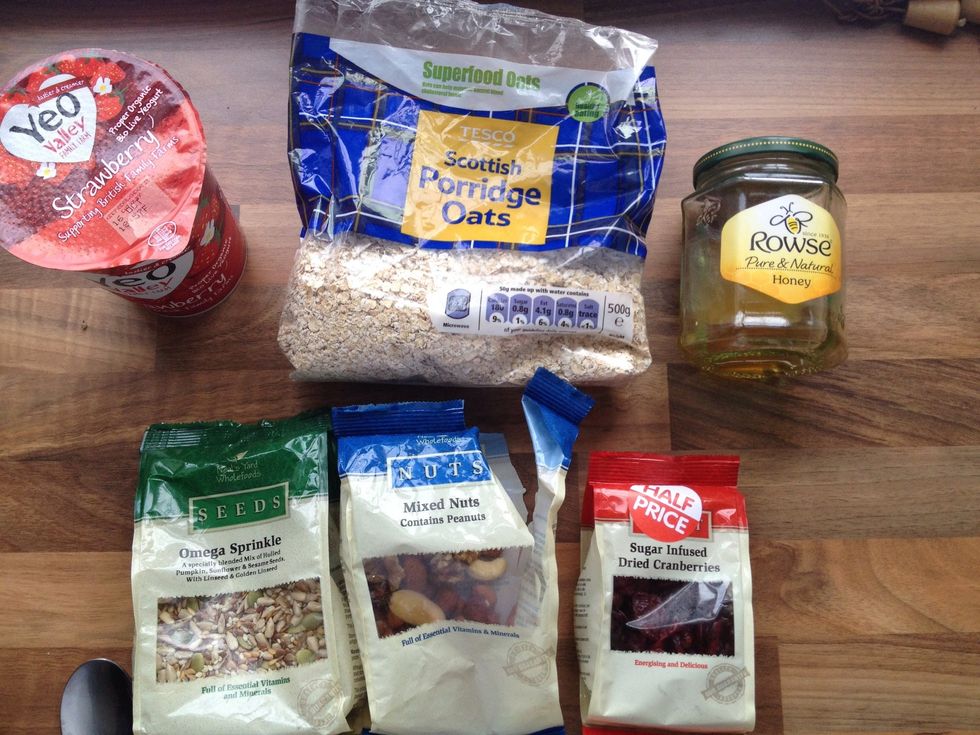 Grab all the ingredients you need. You can use any nuts or pulses and of course any flavour of yogurt too! All the measured amounts are for one person.
Add the measured amount of oats to a small breakfast bowl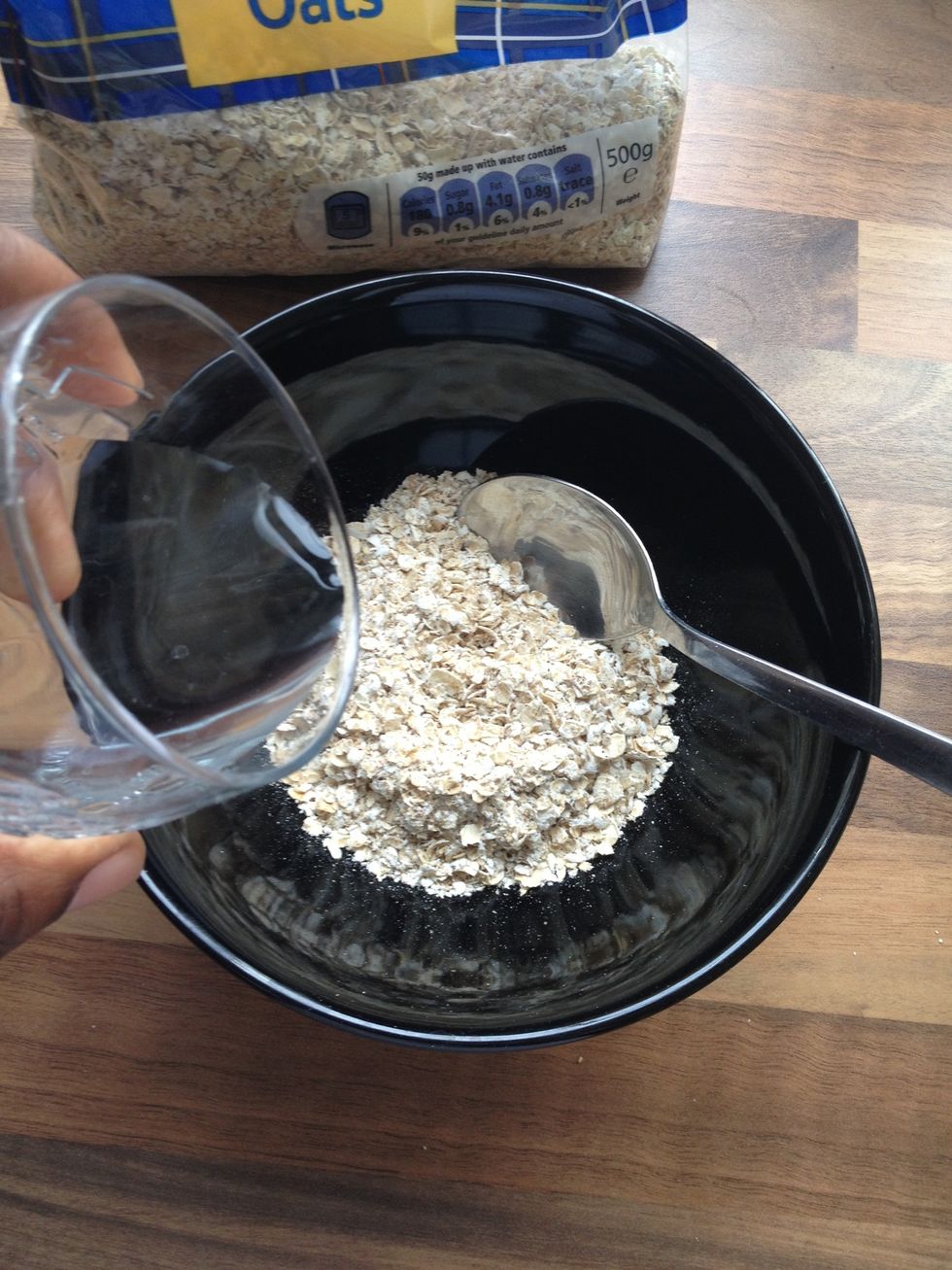 Add some water (just enough to cover the oats). Soak it for approx 5 mins or when the water has been absorbed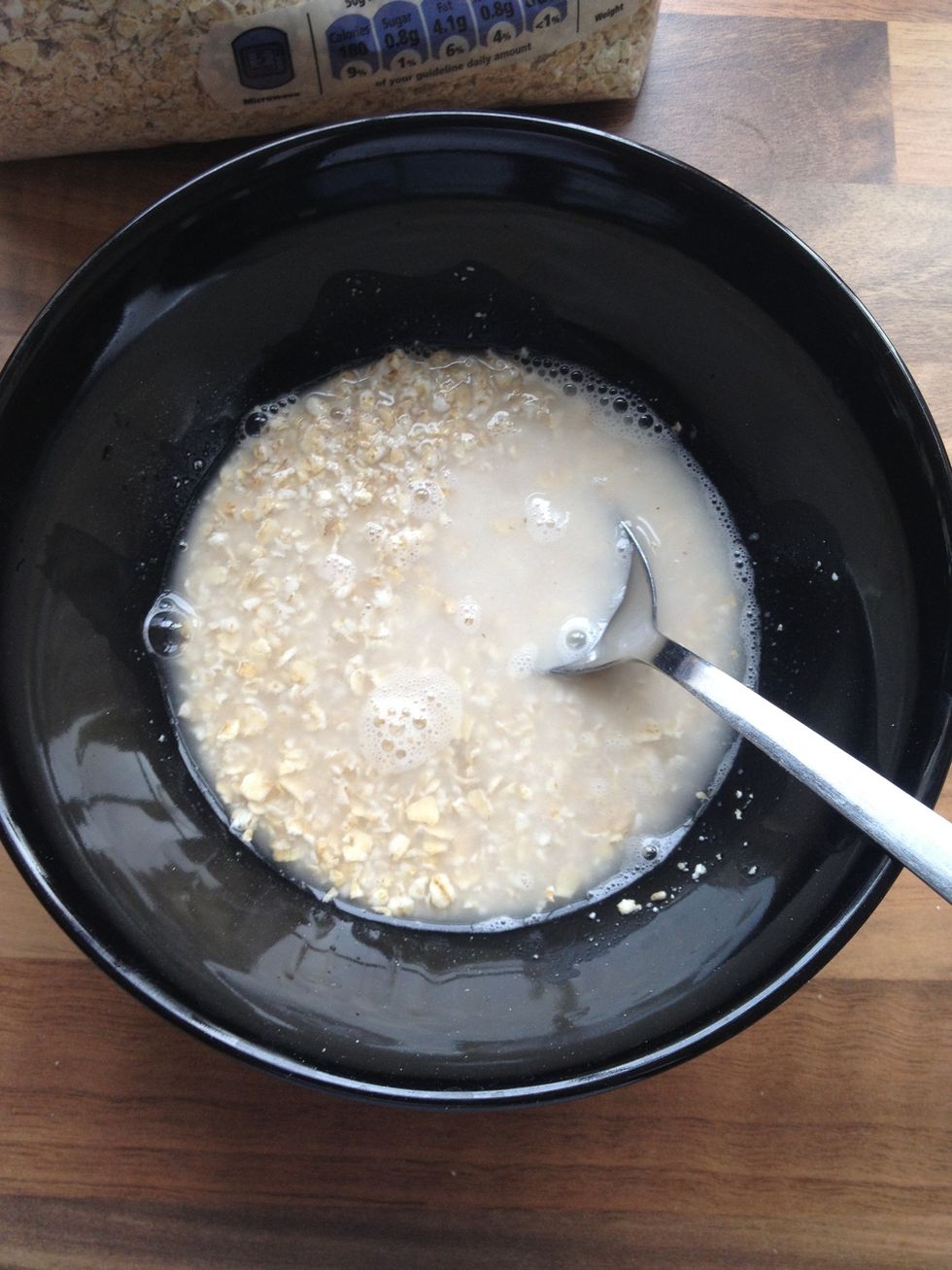 You can pour any excess out
Pick a handful of each to a plate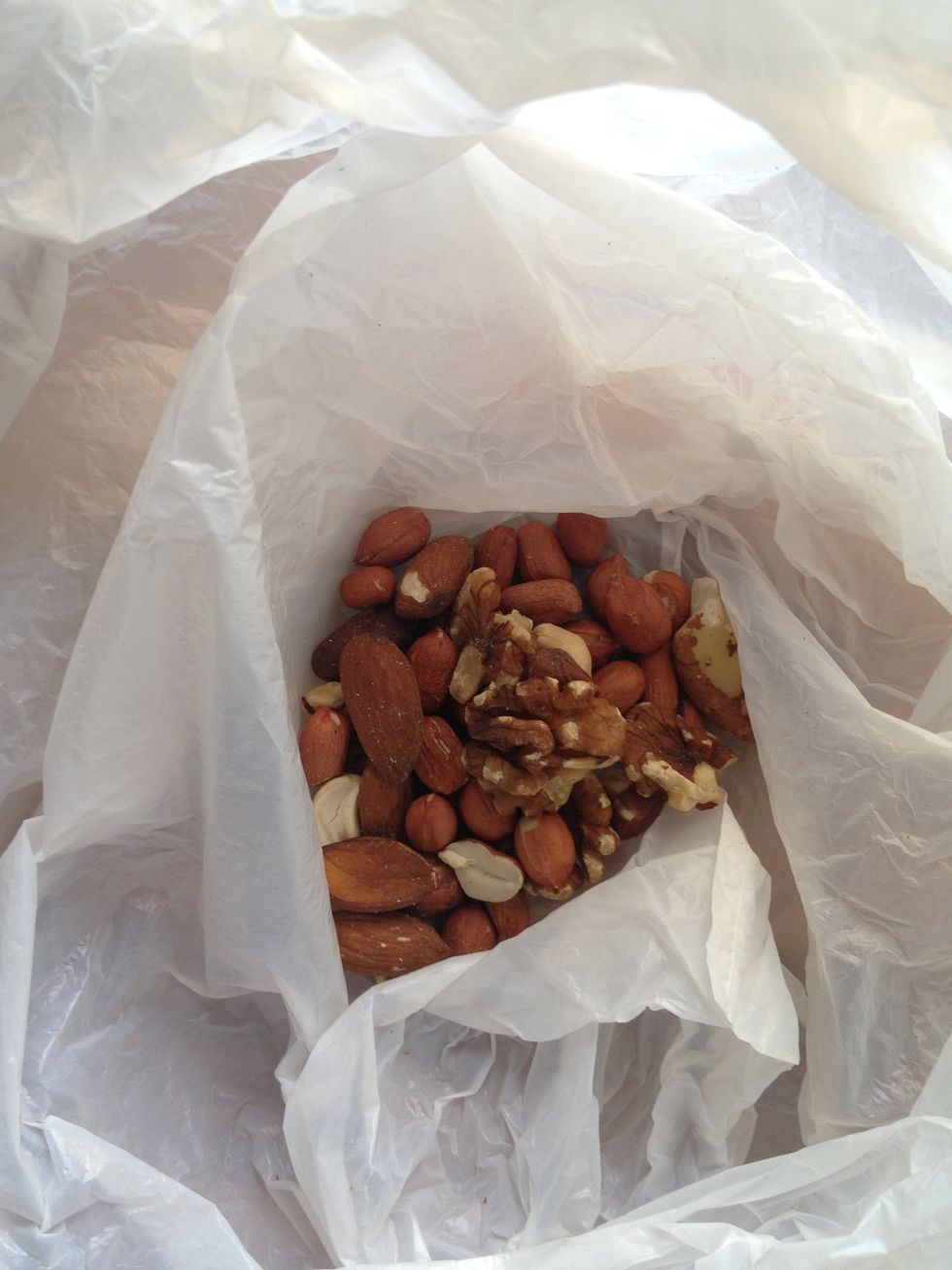 Add the nuts to a bag; we gonna crush them!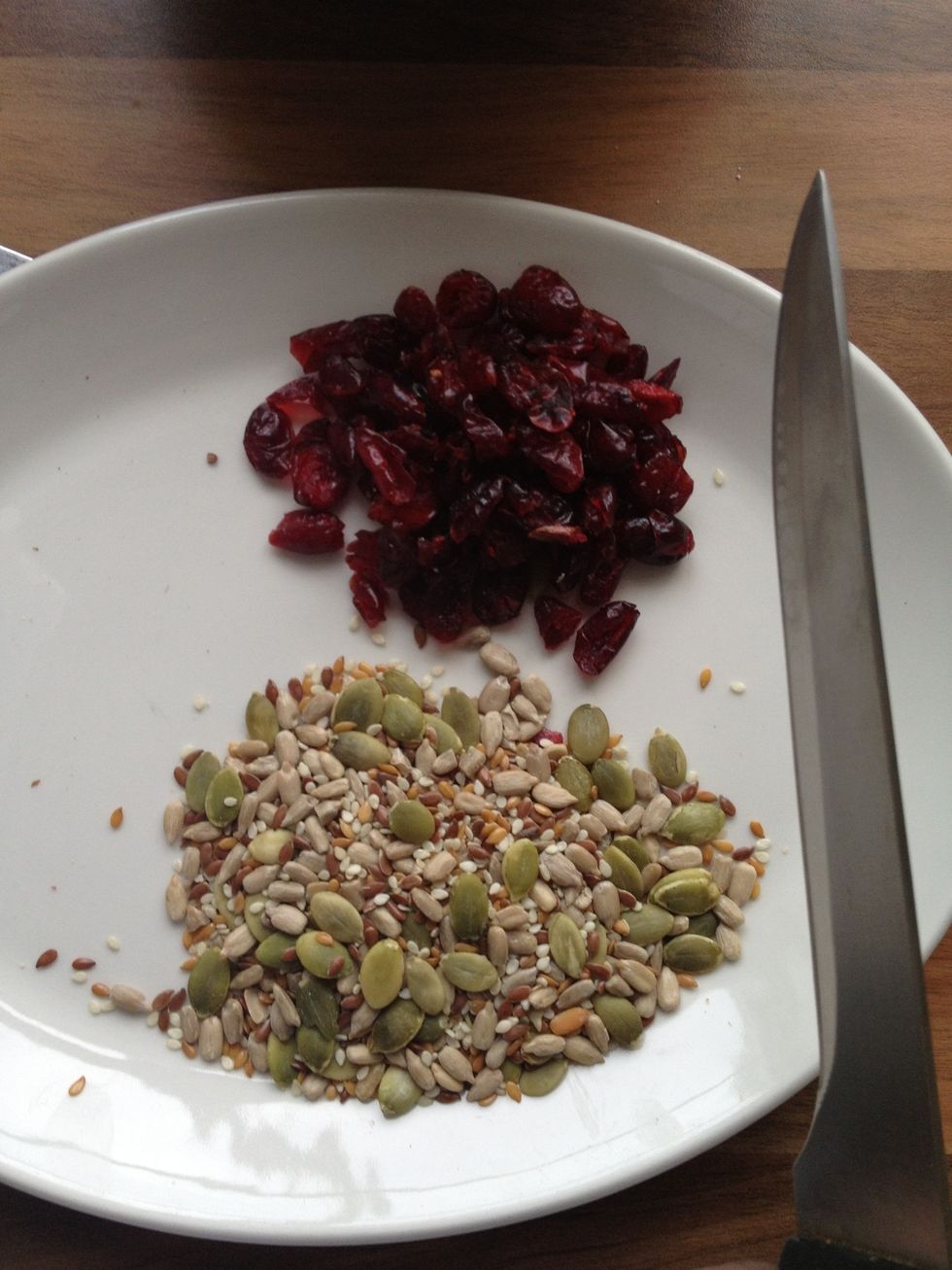 You can cut up your dried cranberry if you like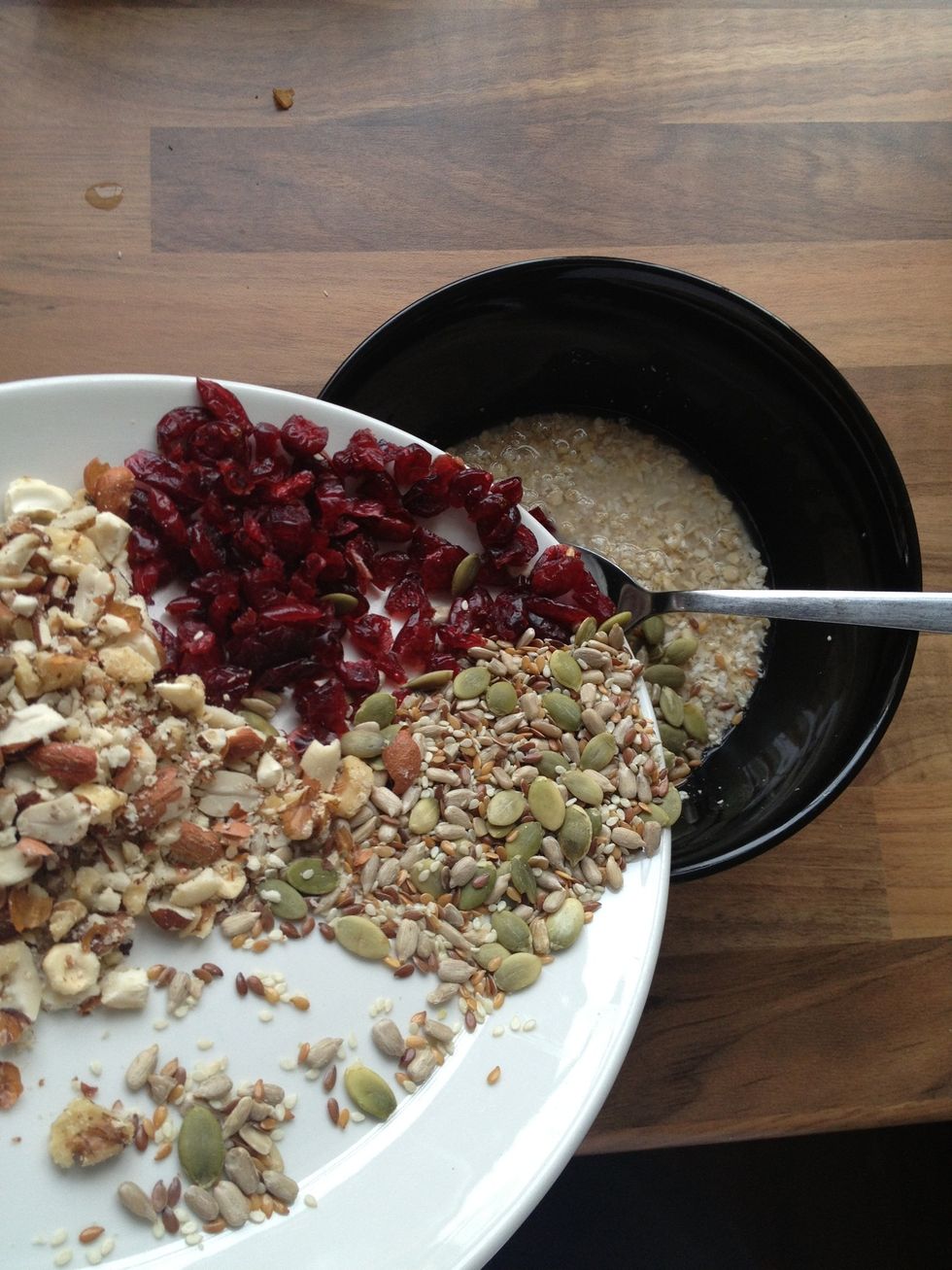 Add all of to the soaked oats
Mix in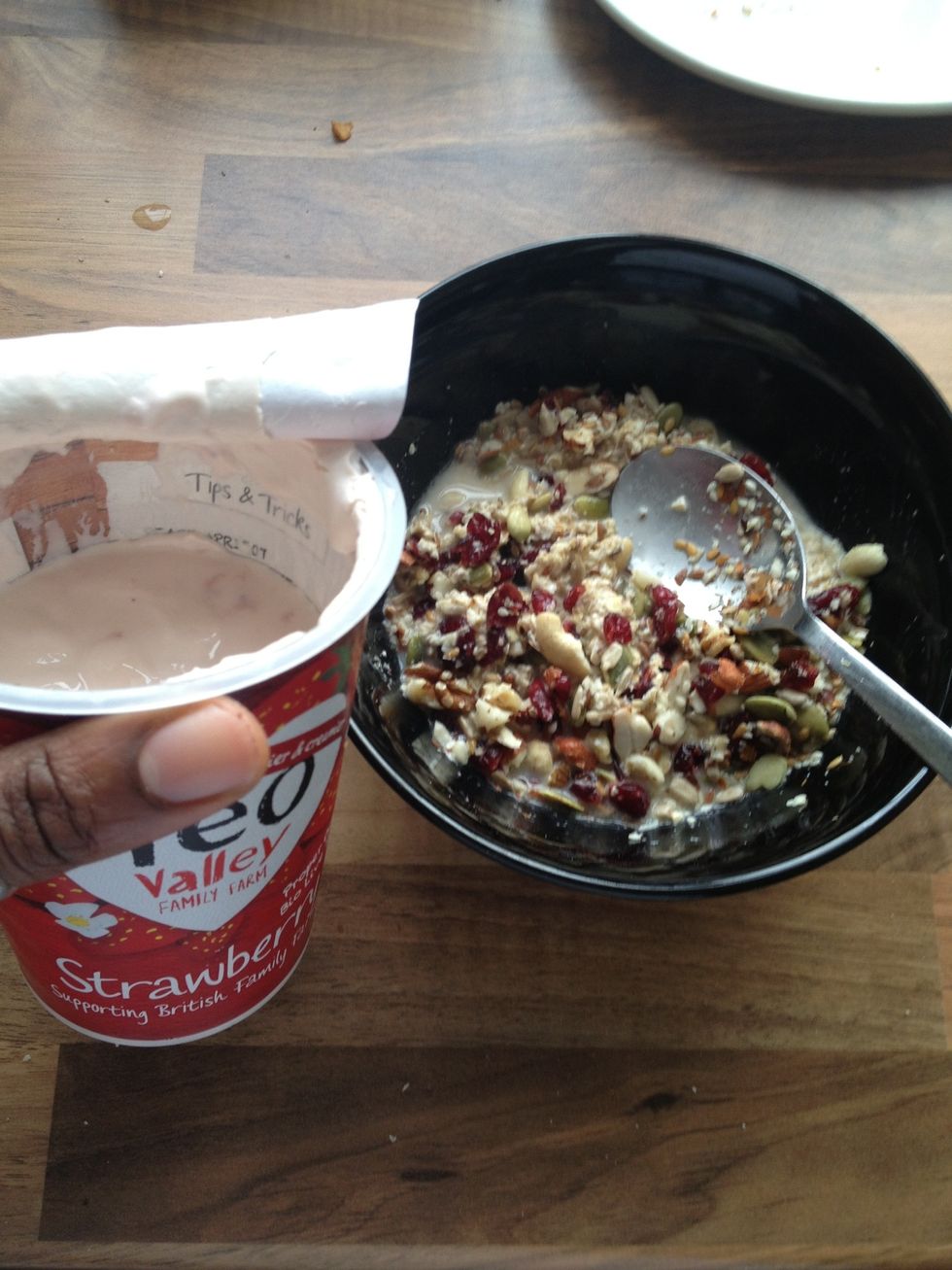 Add the measured amount of yogurt to the oaty mix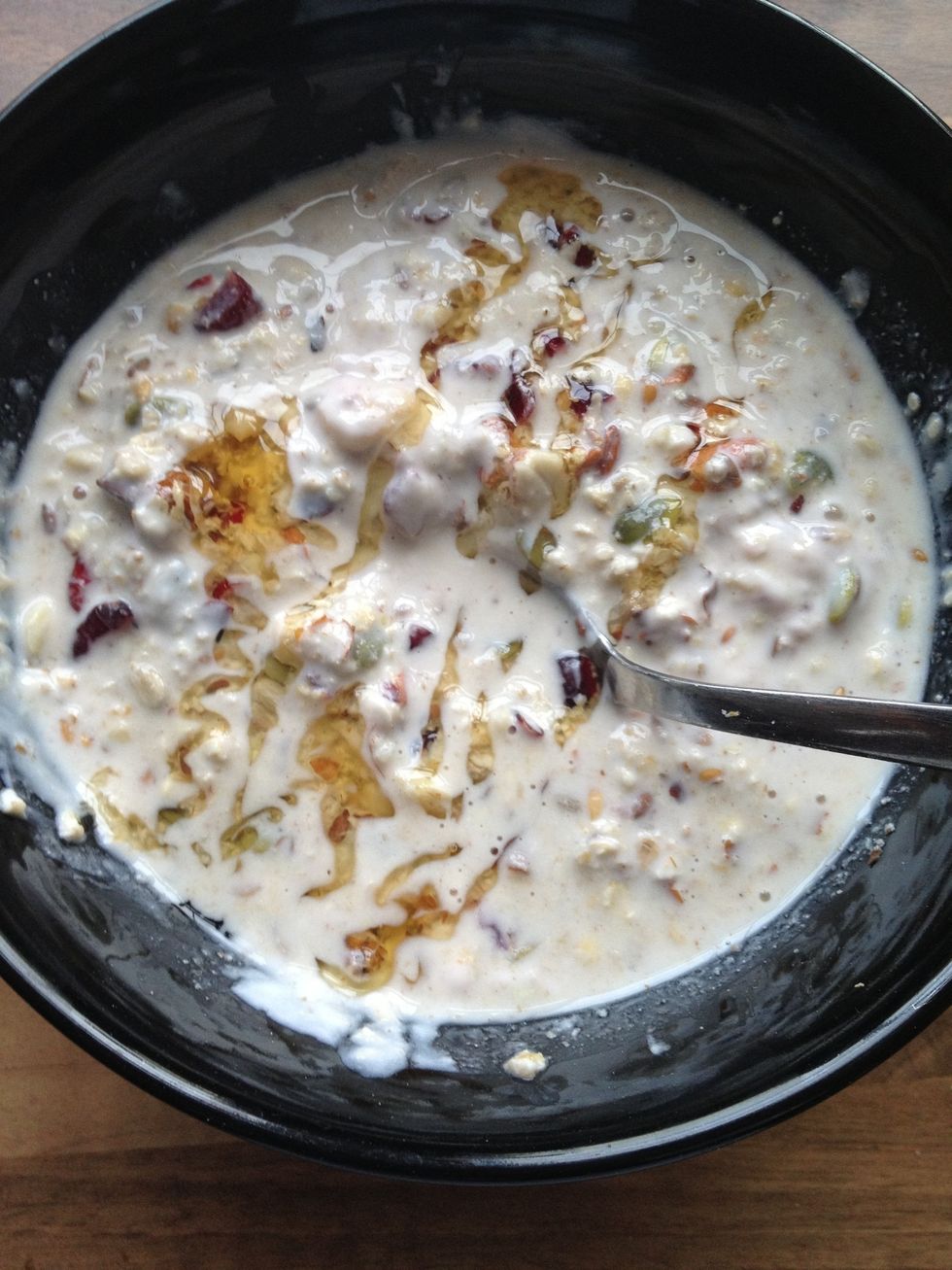 Add some honey if you like and eat! Enjoy!
4.0Tbsp Porridge oats
Mixed nuts
Dried cranberries
5.0Tbsp Yogurt (whatever flavour you like)
1.0Tbsp Omega sprinkle (pumpkin, sunflower, seasame seeds)
Honey (optional)