How to make a healthy no-cooking, overnight oatmeal
Make a Healthy No-Cooking, Overnight Oatmeal
27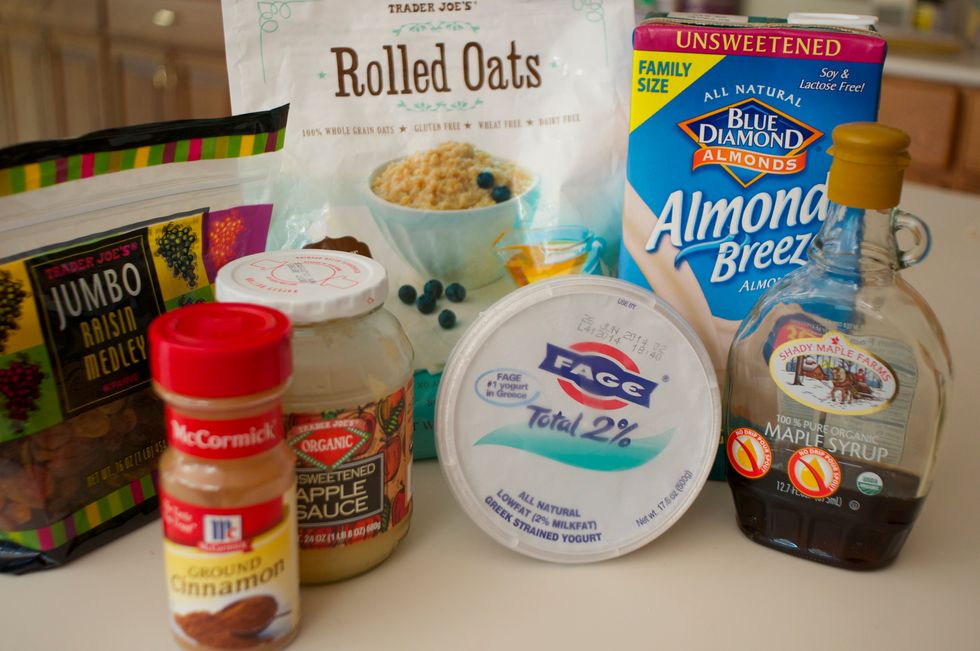 Everything you need. This recipe is great because you don't have to follow it perfectly. Prefer bananas, use them. Like blueberries, use them. Want more sweetness, add more syrup. Perhaps nutmeg?
Combine oats and milk...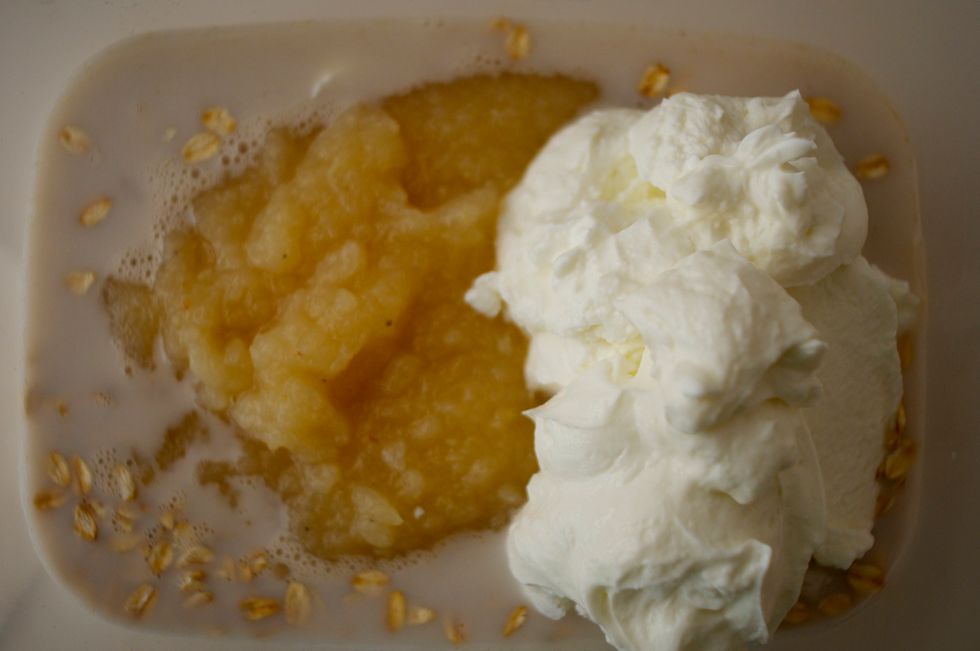 Add apple sauce and yogurt...
Add raisins (or whatever fruit you like). I have made this with bananas, raspberries, blueberries and even mango.
Mix well, then place in your refrigerator for at least 2 hours - but it is so much better if you let it sit over night.
Serve it up with a slice or two of banana bread, or some toast, and a nice cup of coffee! The raisins add such a nice surprise in every bite!
2.0c Rolled Oats
2.0Tbsp Maple Syrup
1.0c Almond Milk (or regular milk)
1/4c Raisins
3/4c Apple Sauce
2.0 Dashes of Cinnamon
3/4c Fage Greek Yogurt
World Seasonings
World Seasonings offers 9 amazing gluten free, kosher and all-natural seasoning blends that will make breakfast, lunch and dinner extraordinary.
San Diego, CA - everywhere