First gather all your supplies to make the process easy and faster.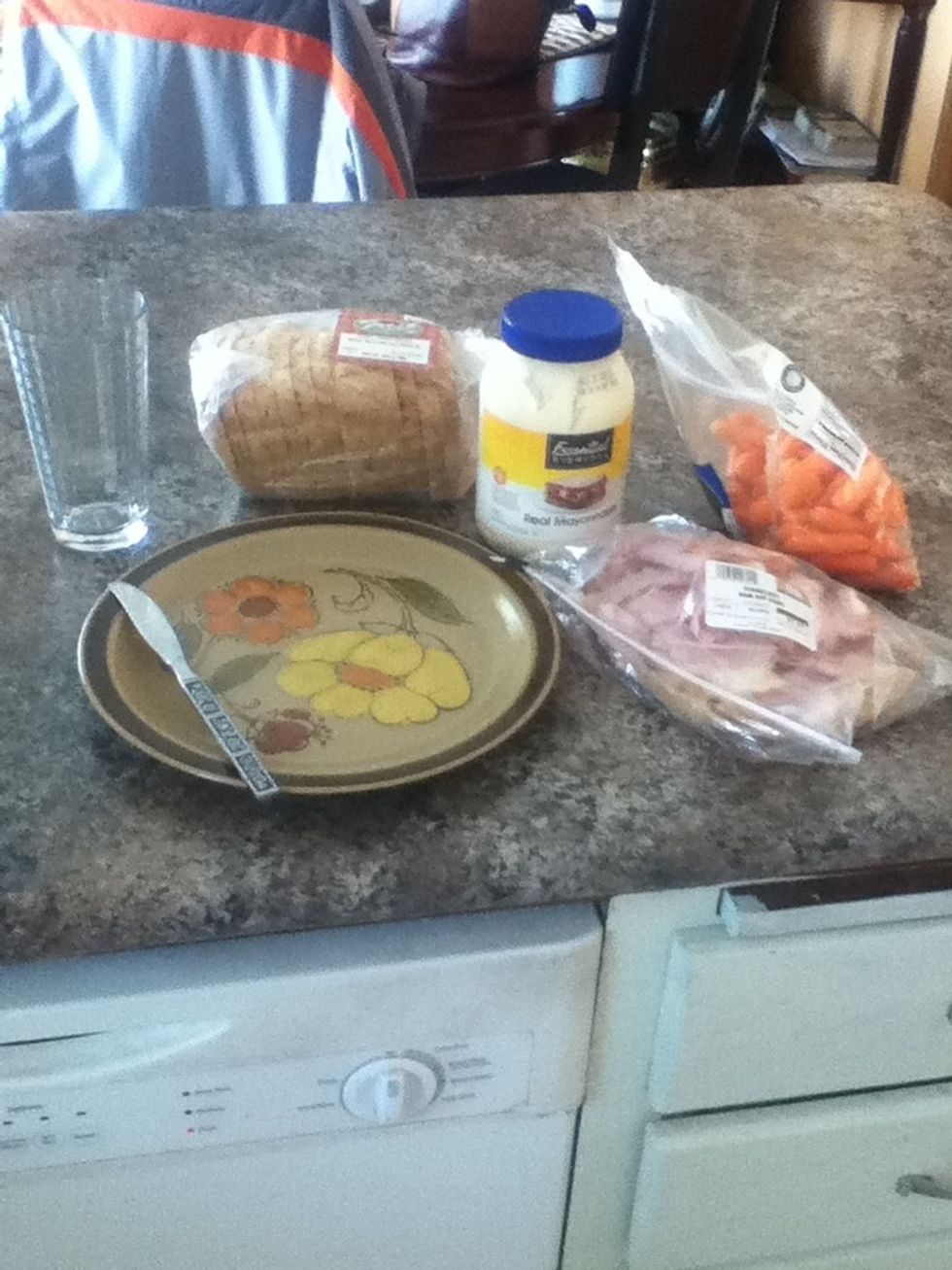 Supplies.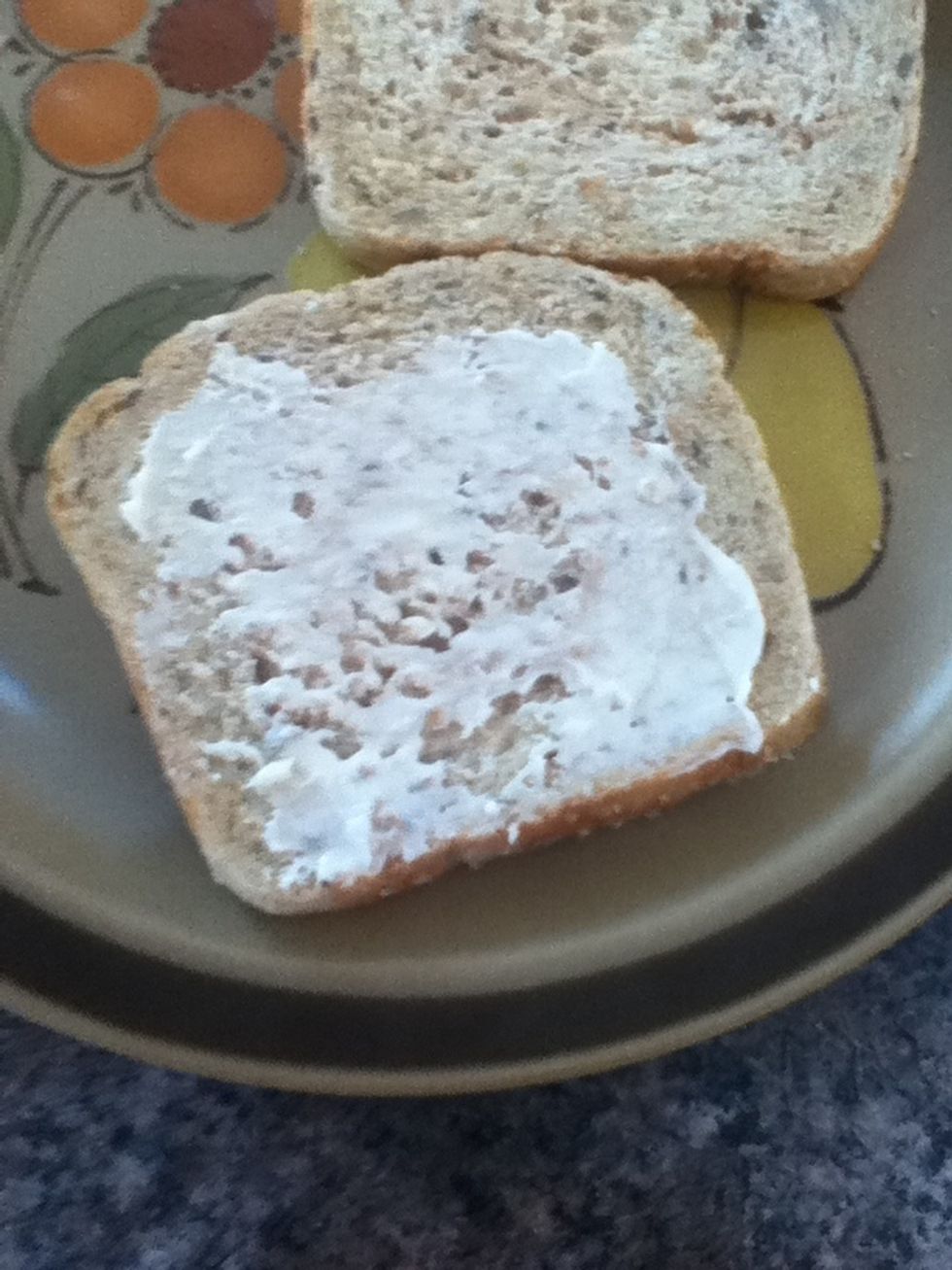 Add mayo to the first slice.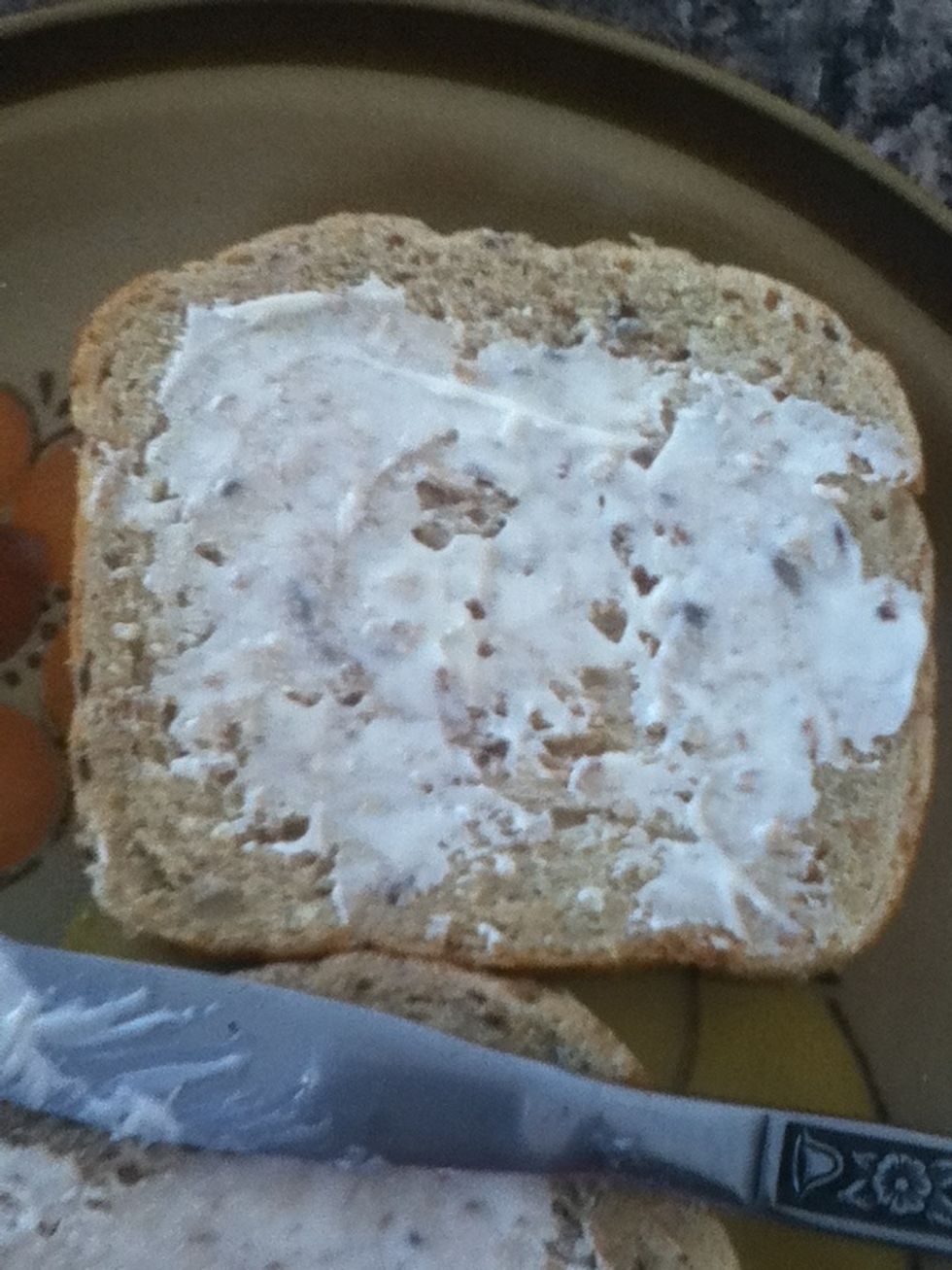 Add mayo to your second slice.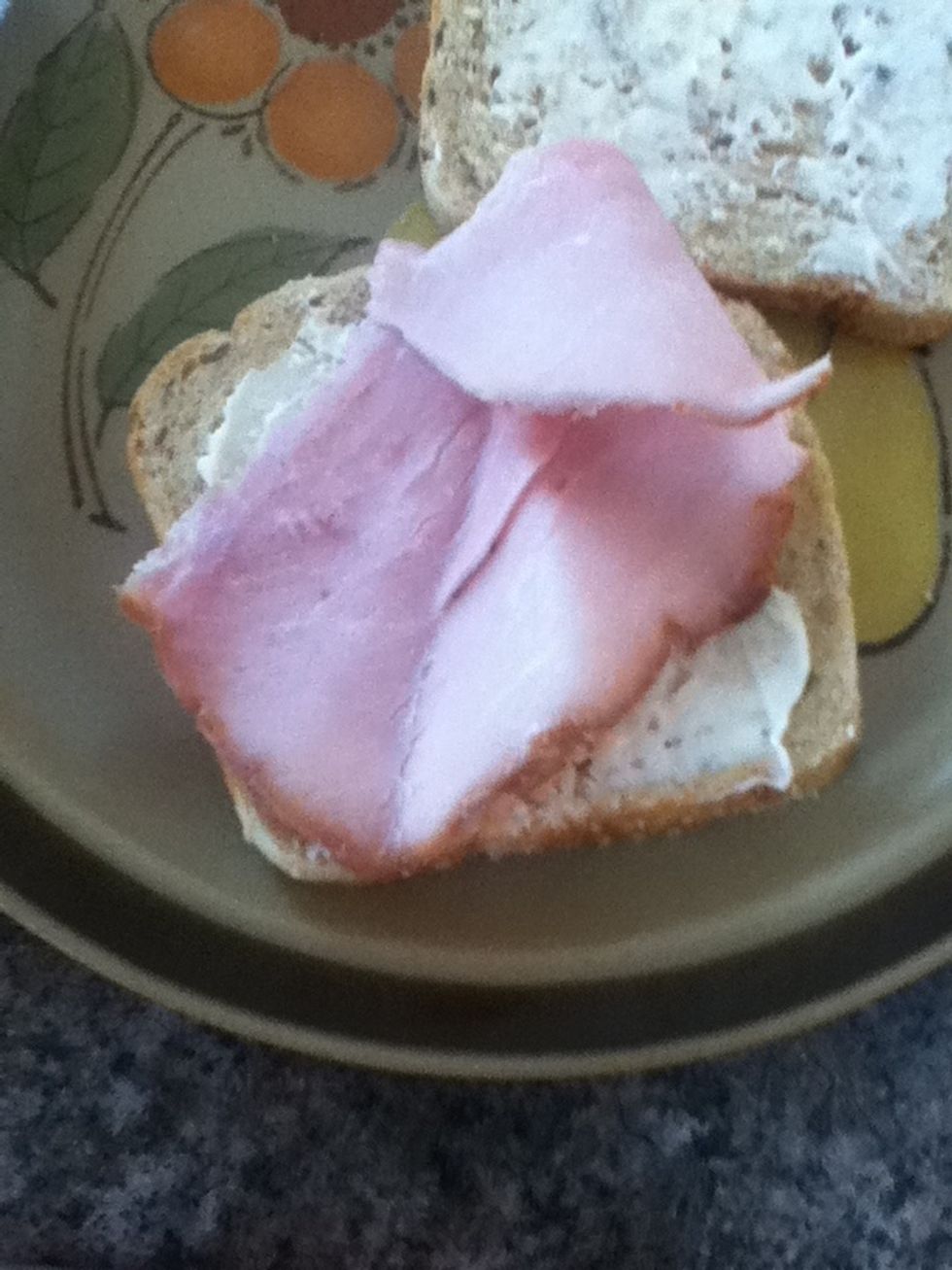 Add your ham.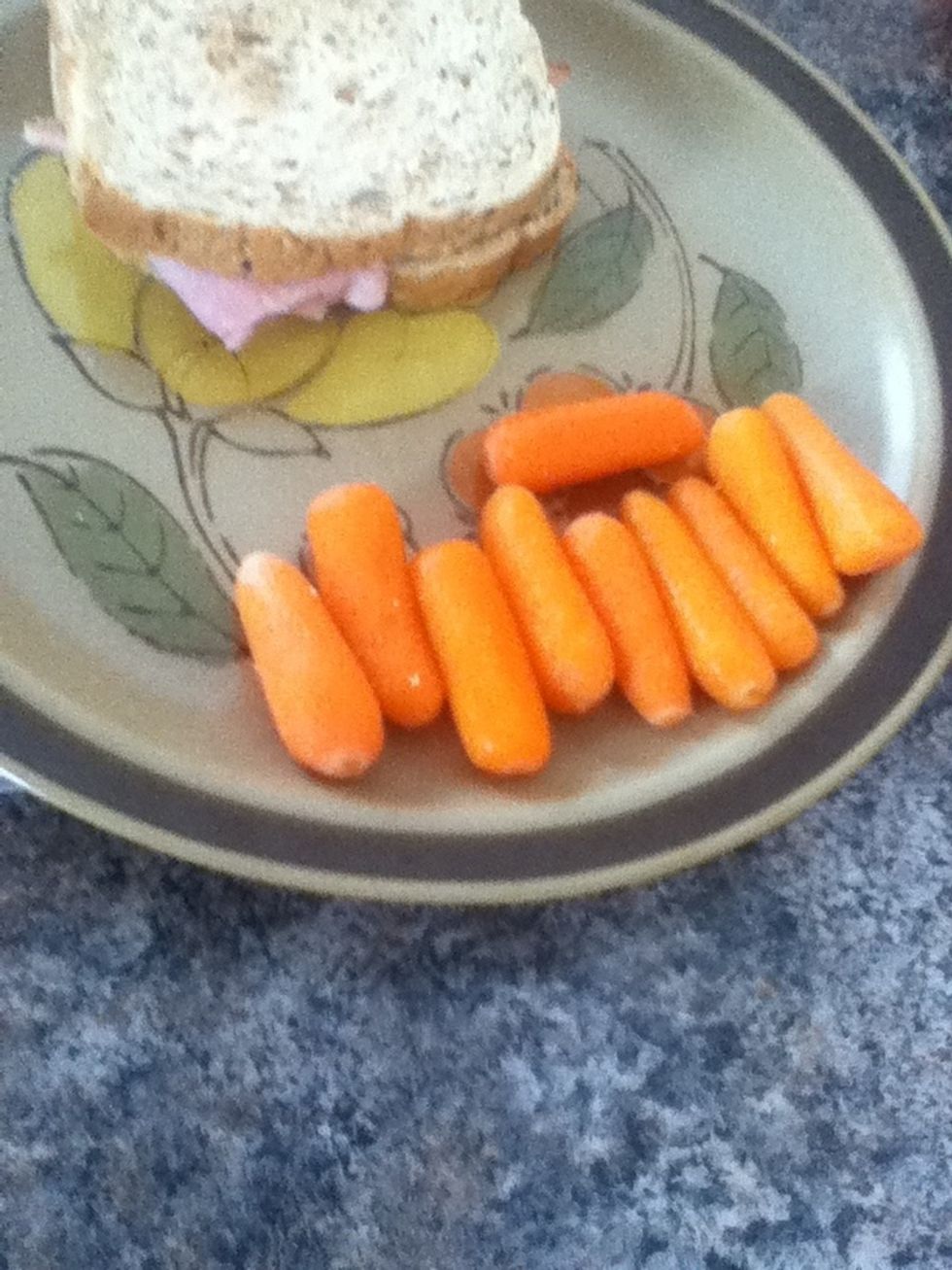 Now add your carrots, I used 10 but its up too you to choose how much you want.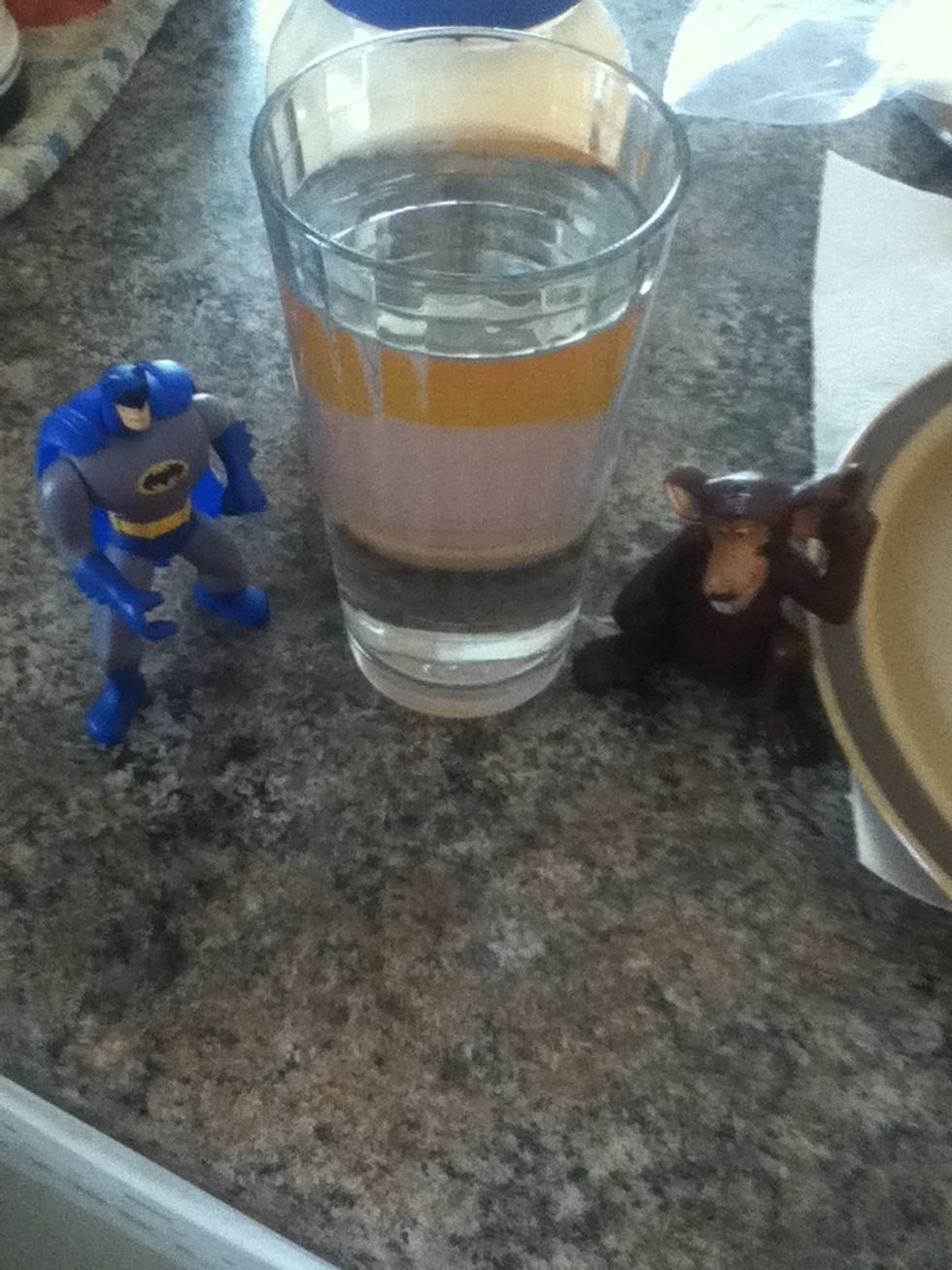 Add your preferred amount of water. (You don't need the monkey or batman).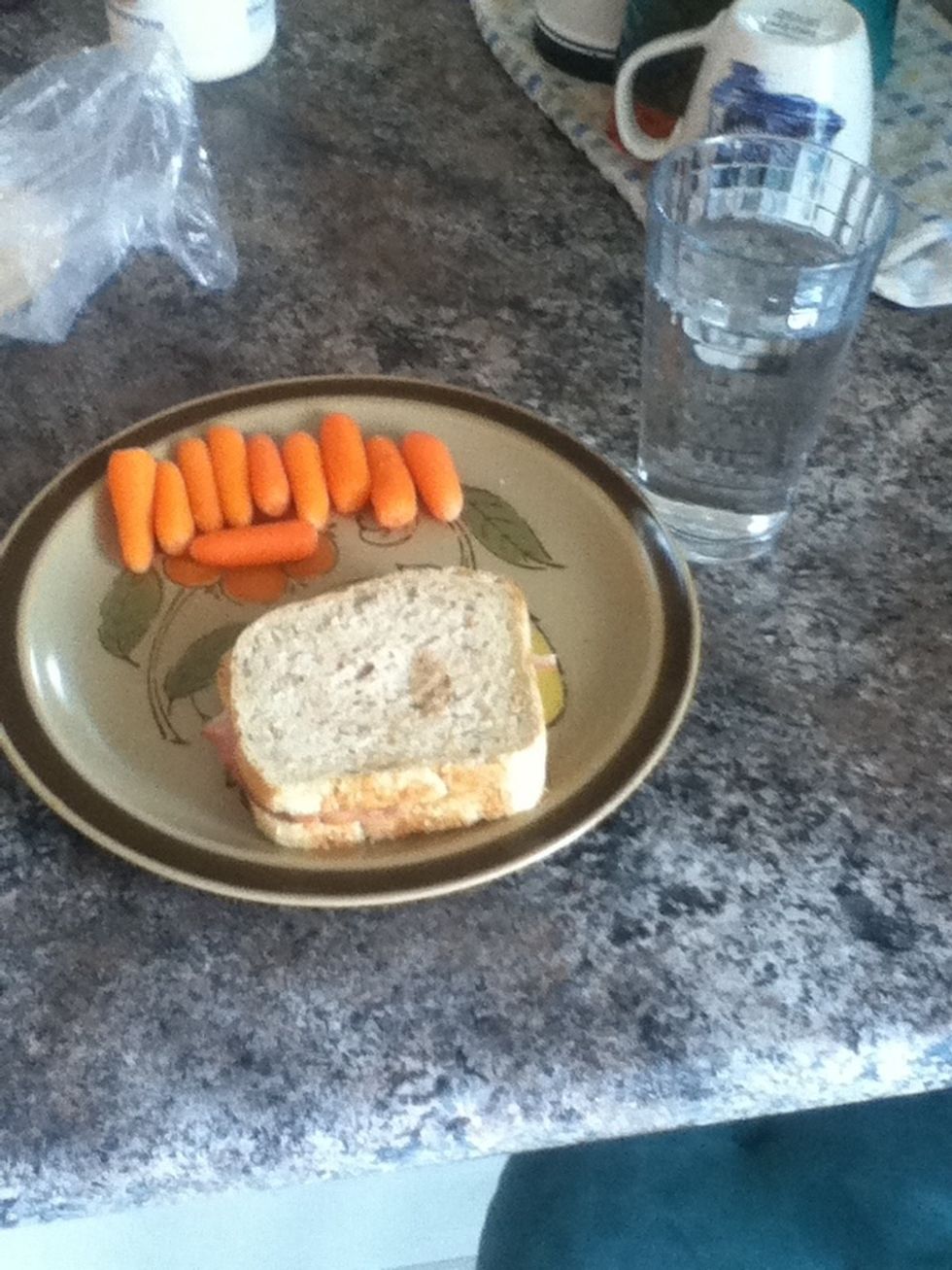 Now enjoy your food.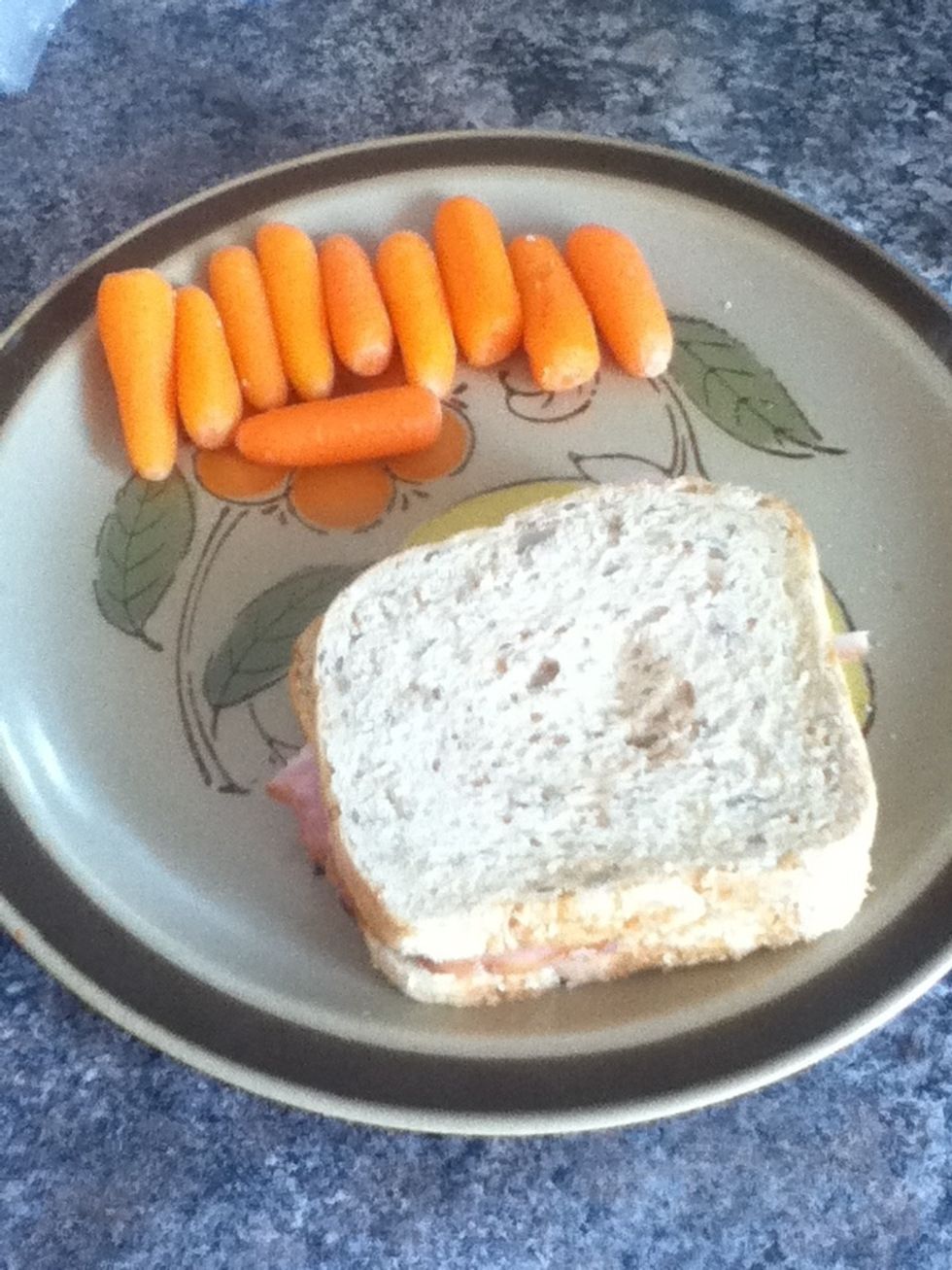 There's a lot of different combinations of fruits and vegetables you can use. Total calories = 250-263.
1.0c Water
2.0 Whole Wheat Bread
10.0 Carrots
1.0 Ham
1.0tsp Mayonnaise