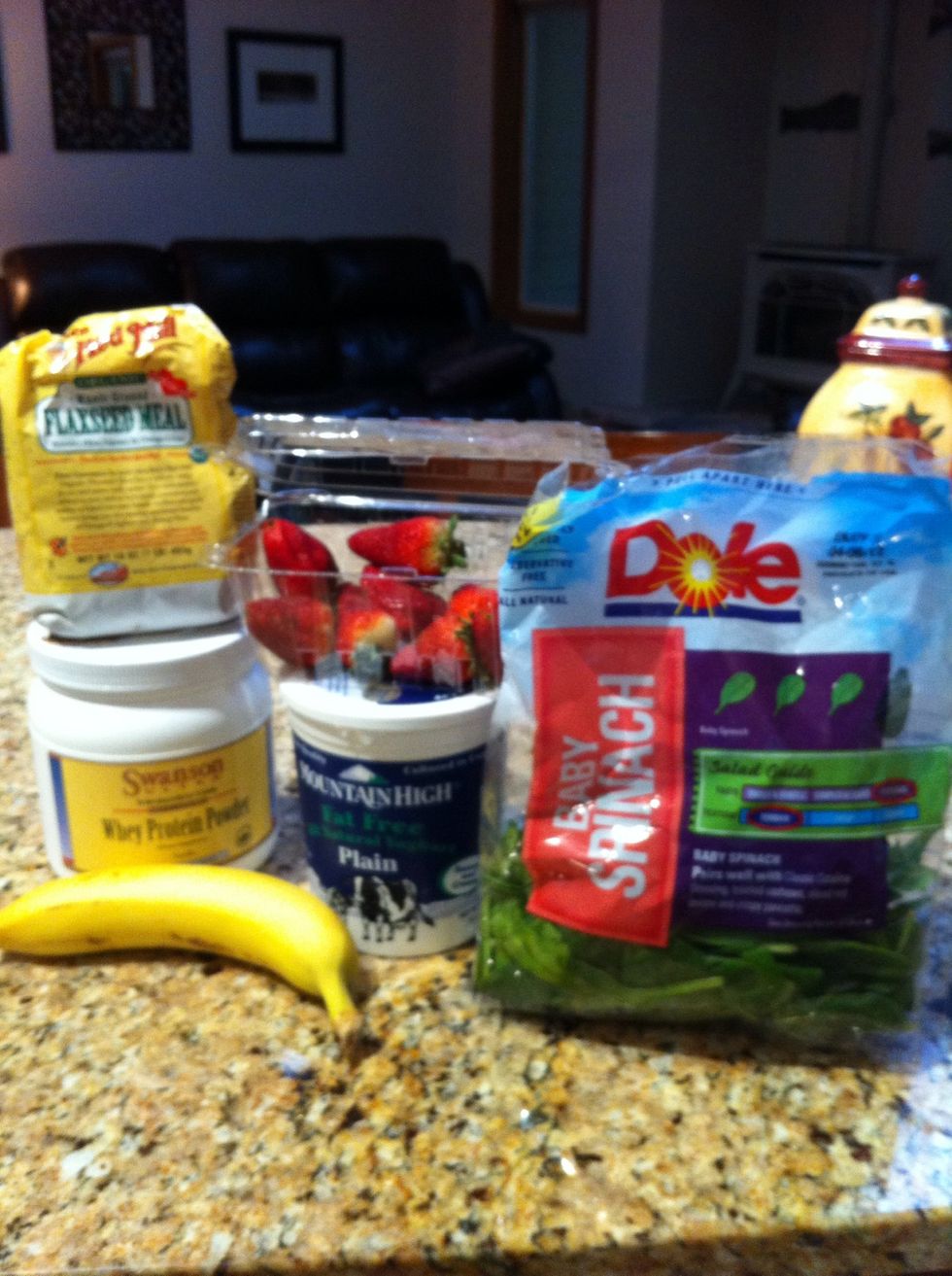 Collect your ingredients. The smoothie is better when ingredients are chilled first.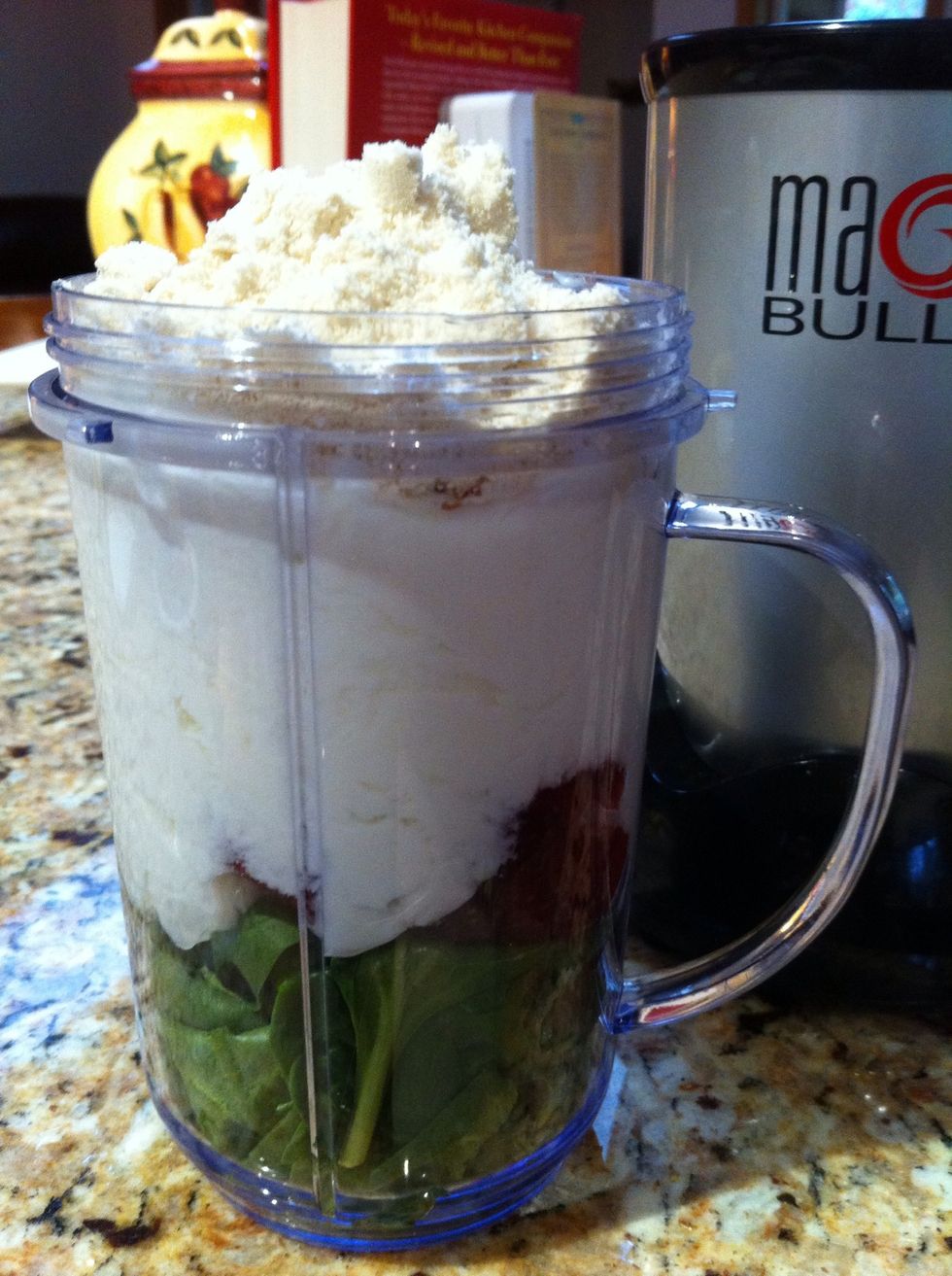 I use the Magic Bullet, but a blender works too. Fill your cup or blender jar with ingredients. Add 1/4 cup water or a few ice cubes. Turn blender to puree or highest setting. Blend until smooth.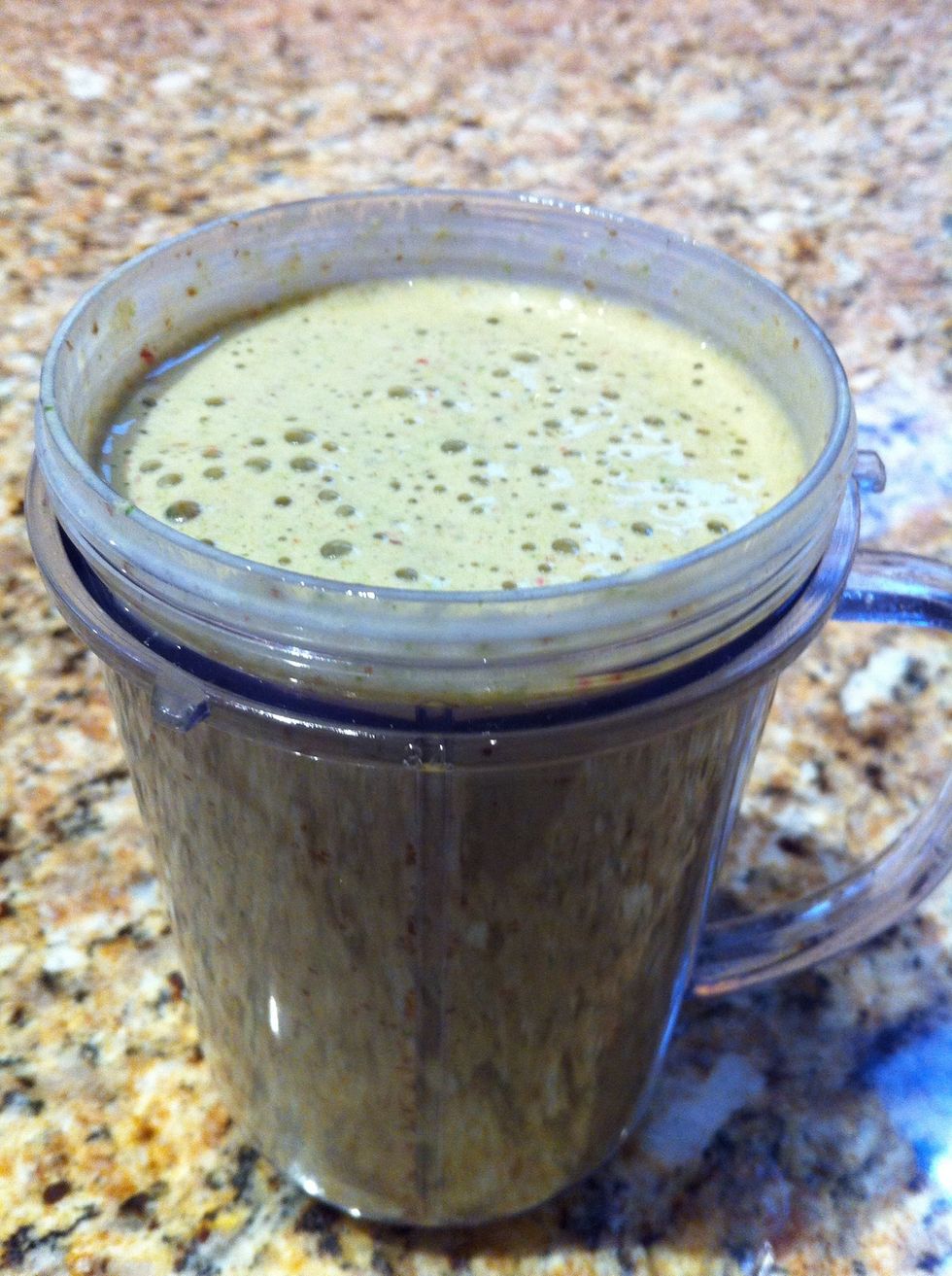 If you prefer a very cold smoothie, chill in the frig prior to serving.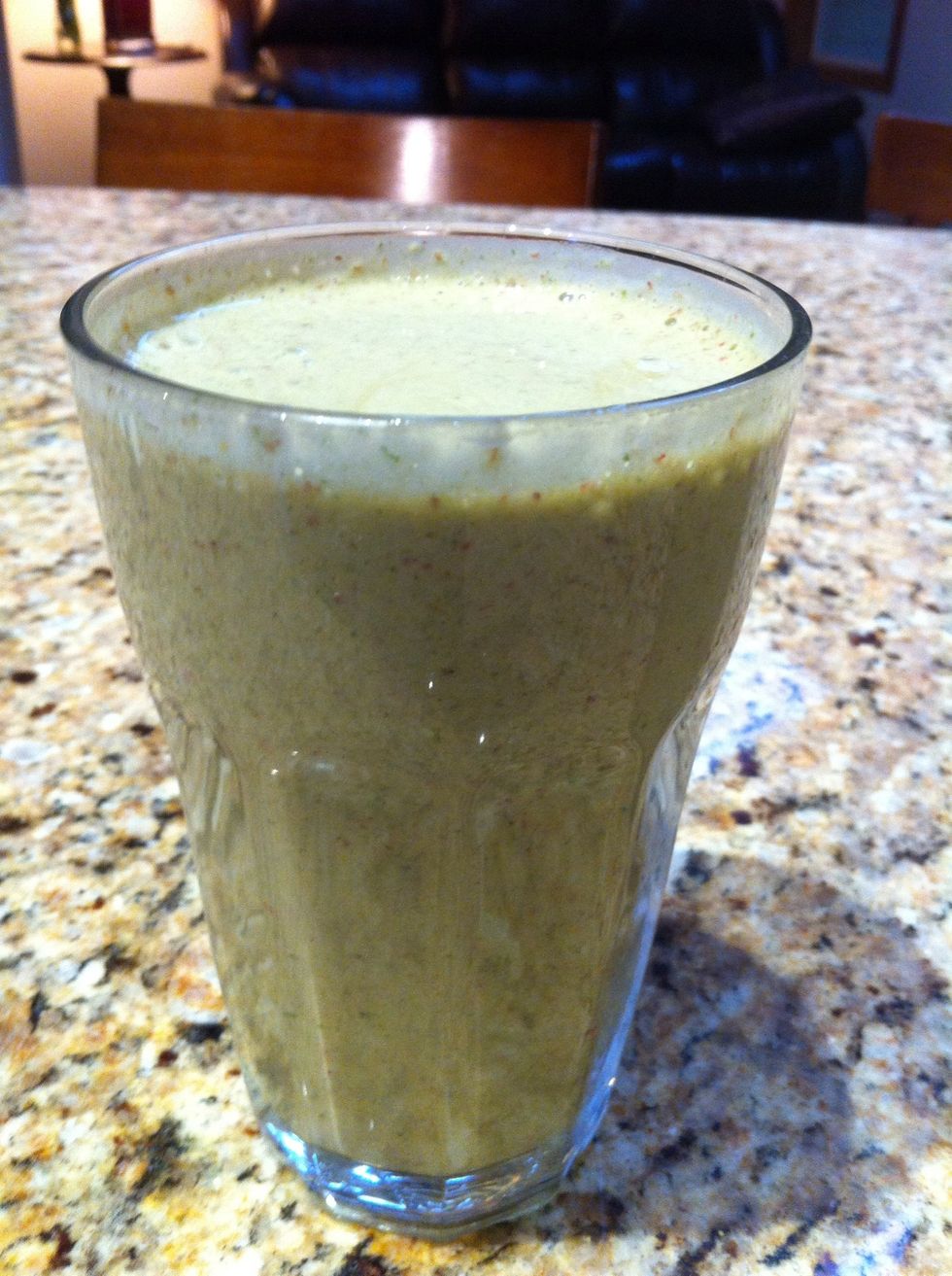 Enjoy!
1/2 cup baby spinach leaves
1/2 cup low fat plain yogurt
5 strawberries
1/2 small banana
1 scoop vanilla whey protein powder
1 tablespoon flax meal
Water or ice cubes if needed
Kristi Rimkus
I'm a healthy cooking blogger committed to cooking low calorie, family-satisfying recipes that include Weight Watchers points.