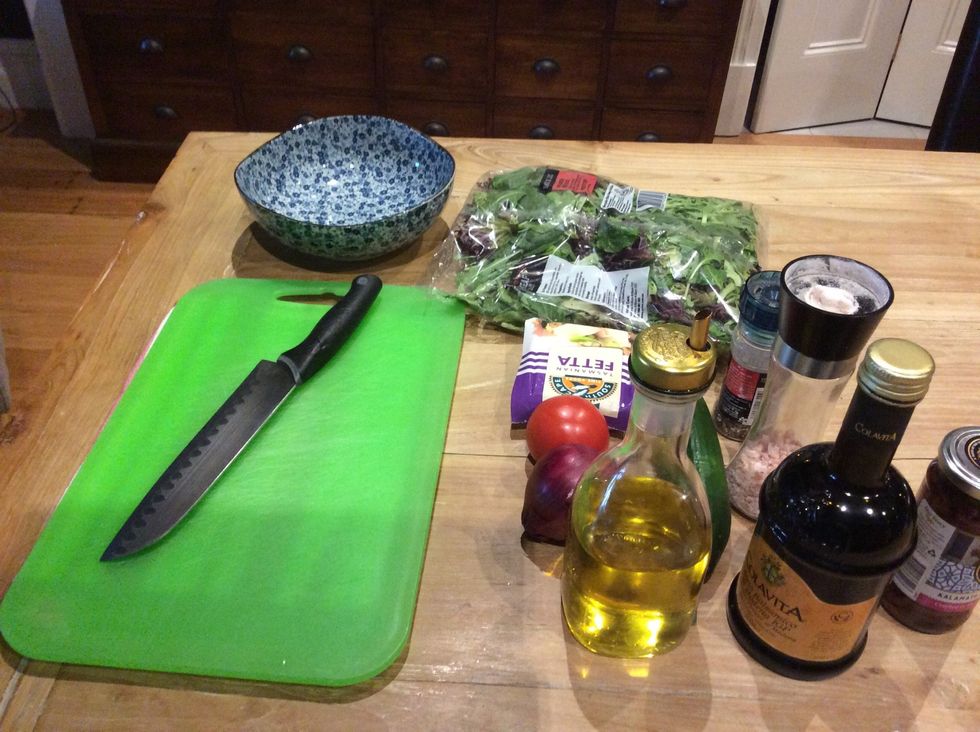 These are the supplies that are needed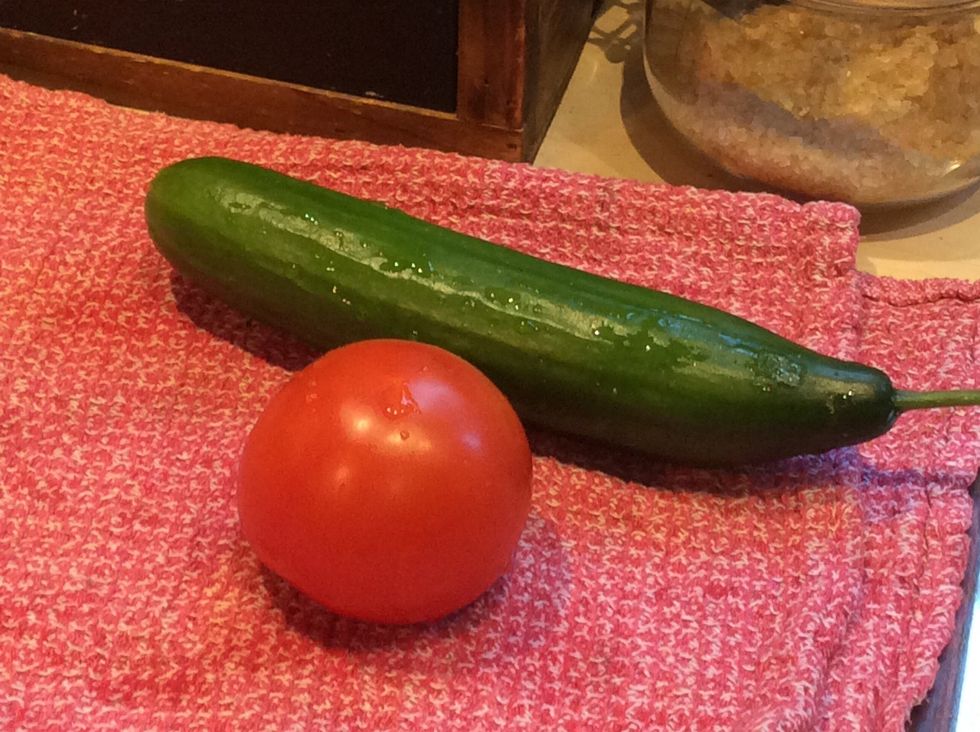 Step 1: Clean the ingredients with water that have not been pre-washed.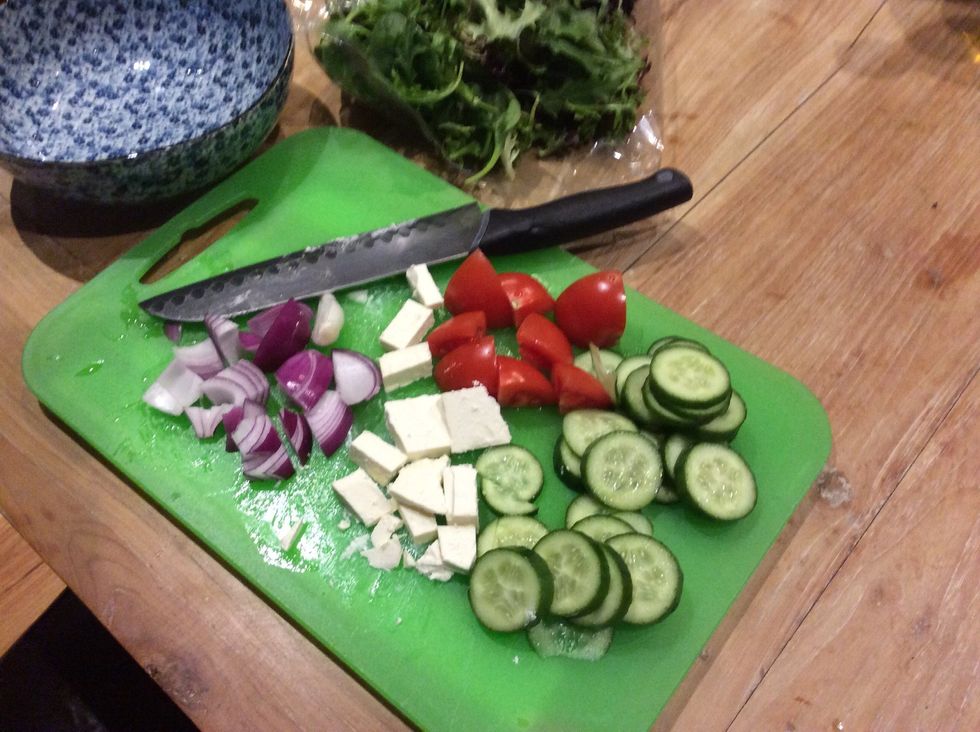 Continuation of step 2: Cut the rest of the ingredients and then put some olives into a small bowl. Also, remember to open the bag of multiple lettuces.
Step 5: EAT!!!!
1 tomato
1 cucumber
50 grams of a mixed bag of lettuce from coles
A dash of pepper + salt
1 teaspoon of vinegar + olive oil
50 grams of kalamata olives
75 grams of feta cheese
1 onion
1 large bowl
A chopping board
A sharp knife
A supply of water