How to make a healthy fruit and greek yogurt parfait
Make a Healthy Fruit and Greek Yogurt Parfait
40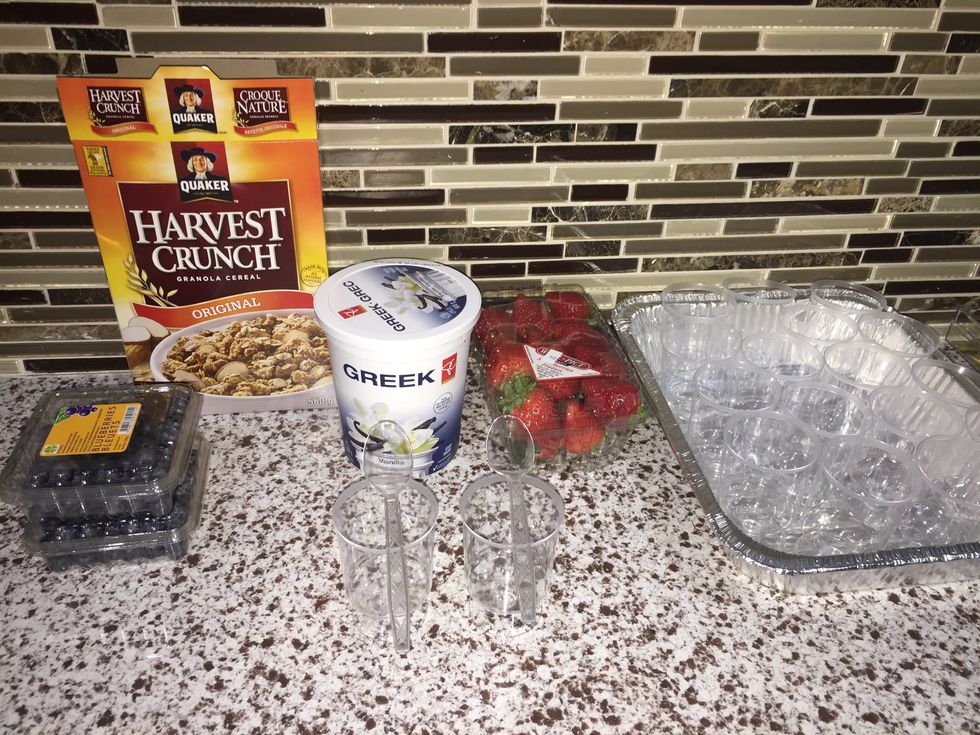 Gather all your materials/ ingredients
Wash all your fruits and place on a cutting board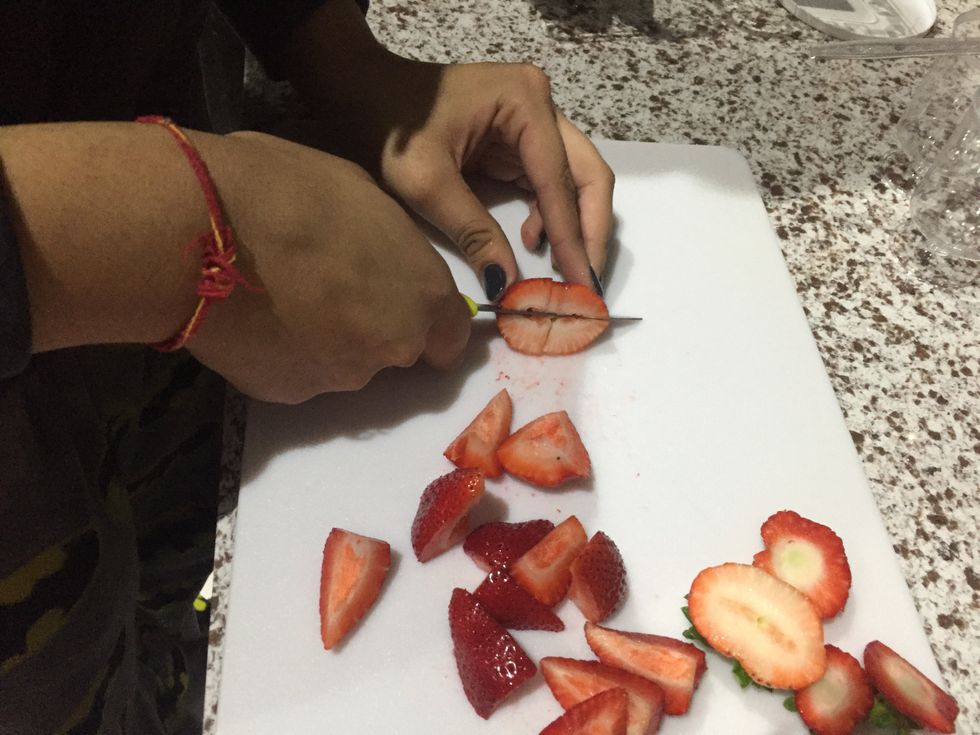 Chop up a strawberry into 4 pieces, making it easier to eat and to put into the cup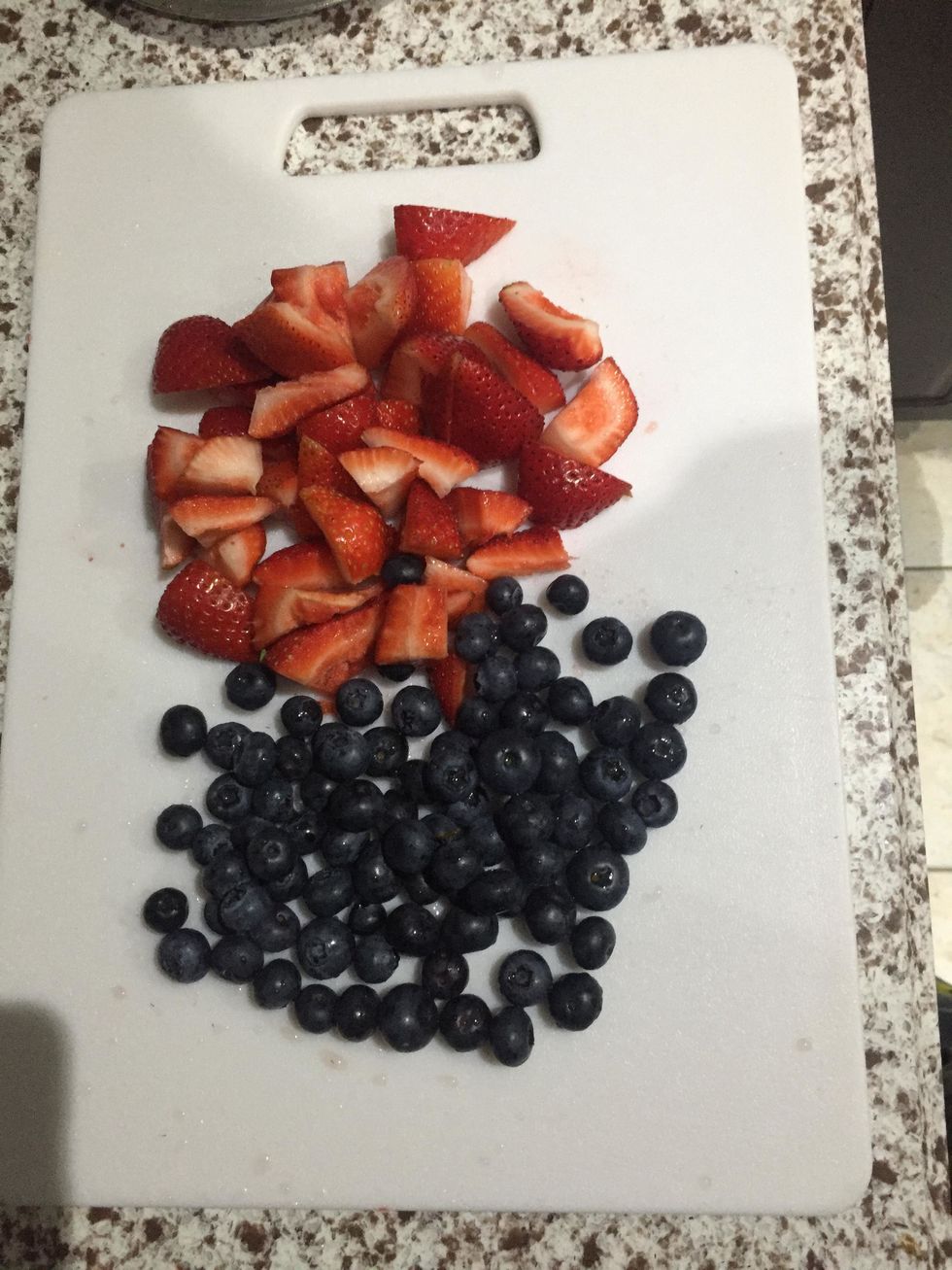 Now the strawberries and blueberries are ready to use!
Place in 2 Tablespoons of greek yogurt into the cup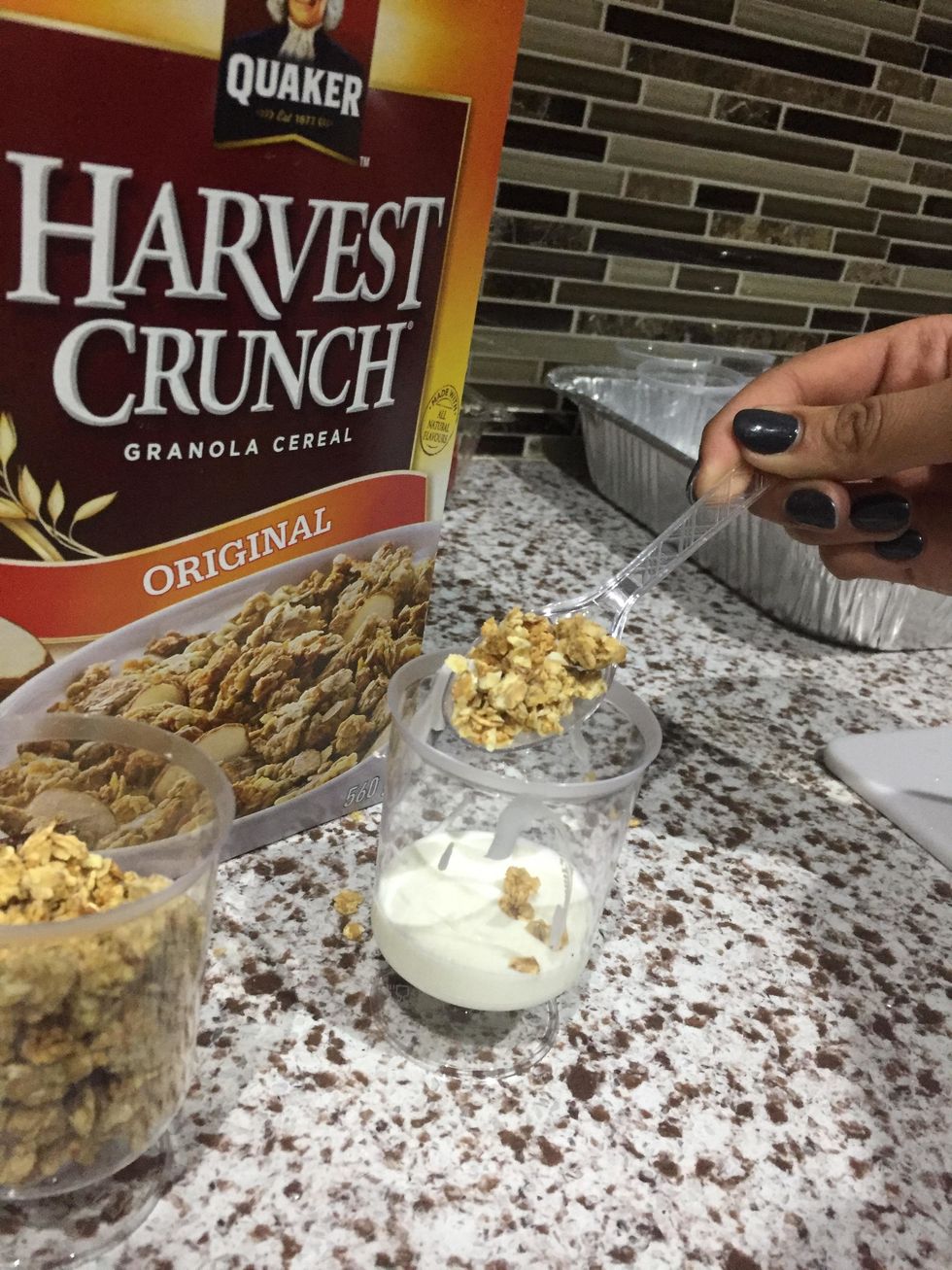 Next, place in some granola to cover the greek yogurt layer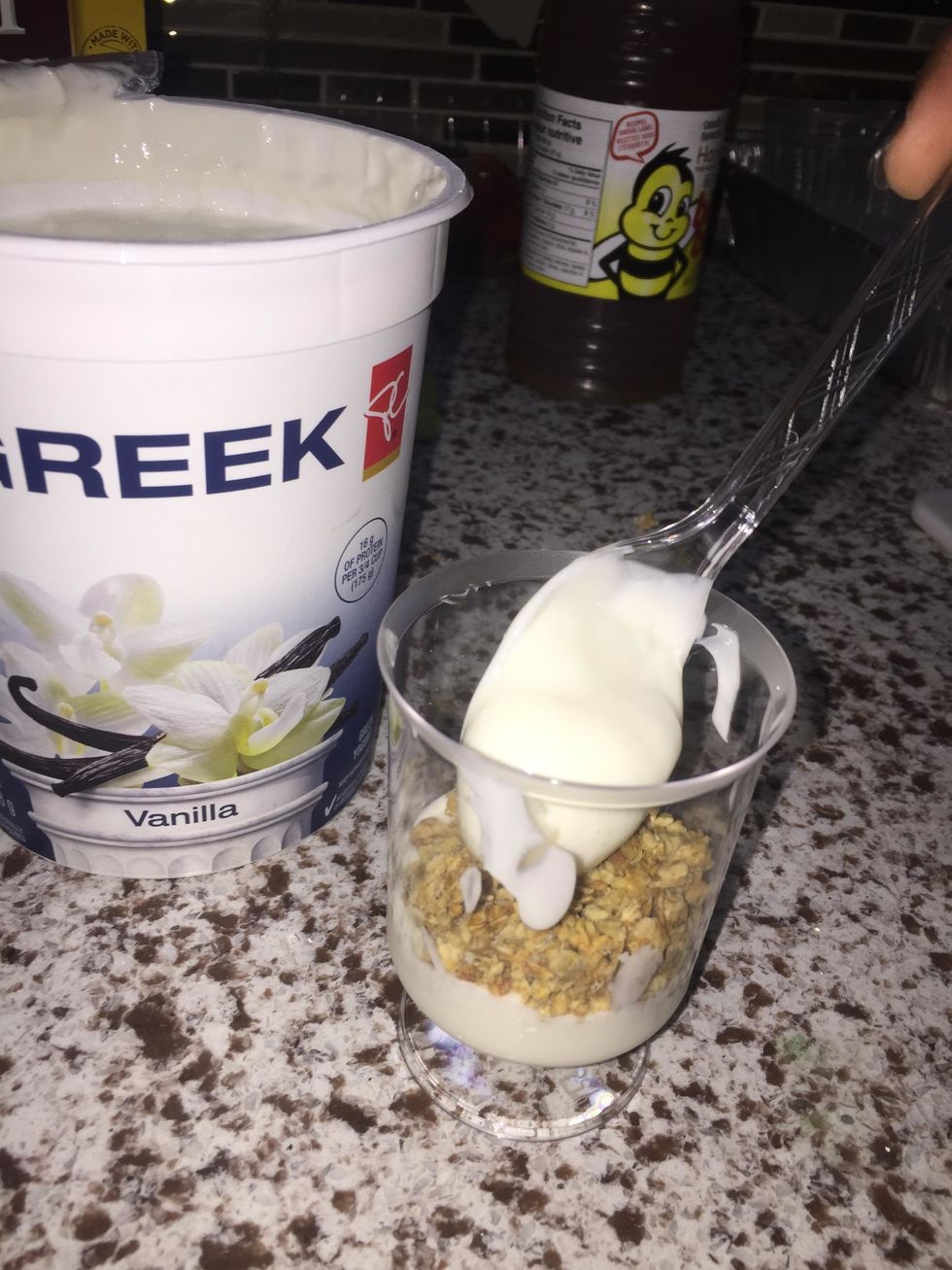 Repeat: Add 2 tablespoons of greek yogurt (optional)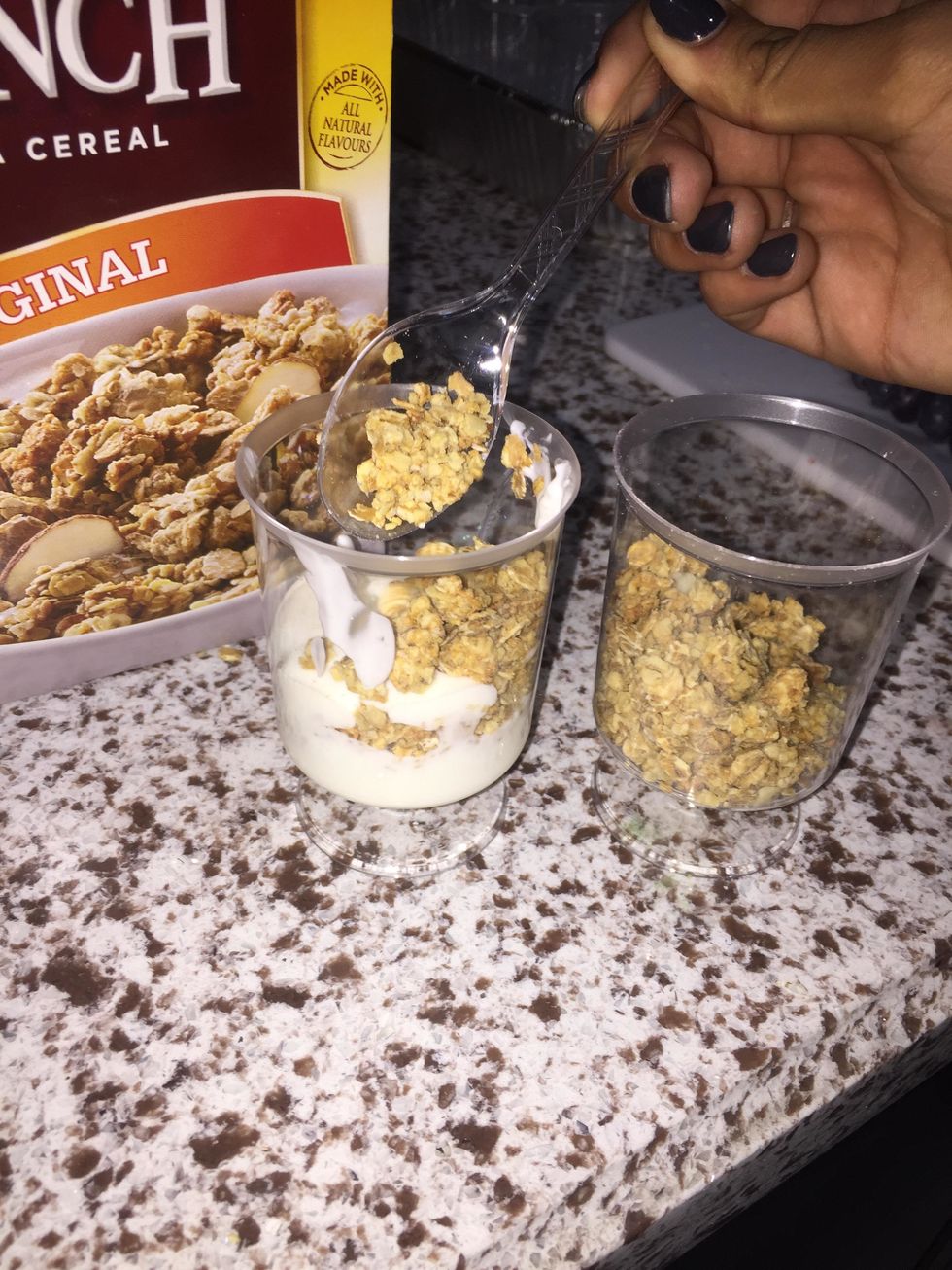 Repeat: Add 2 tablespoons of granola ( optional)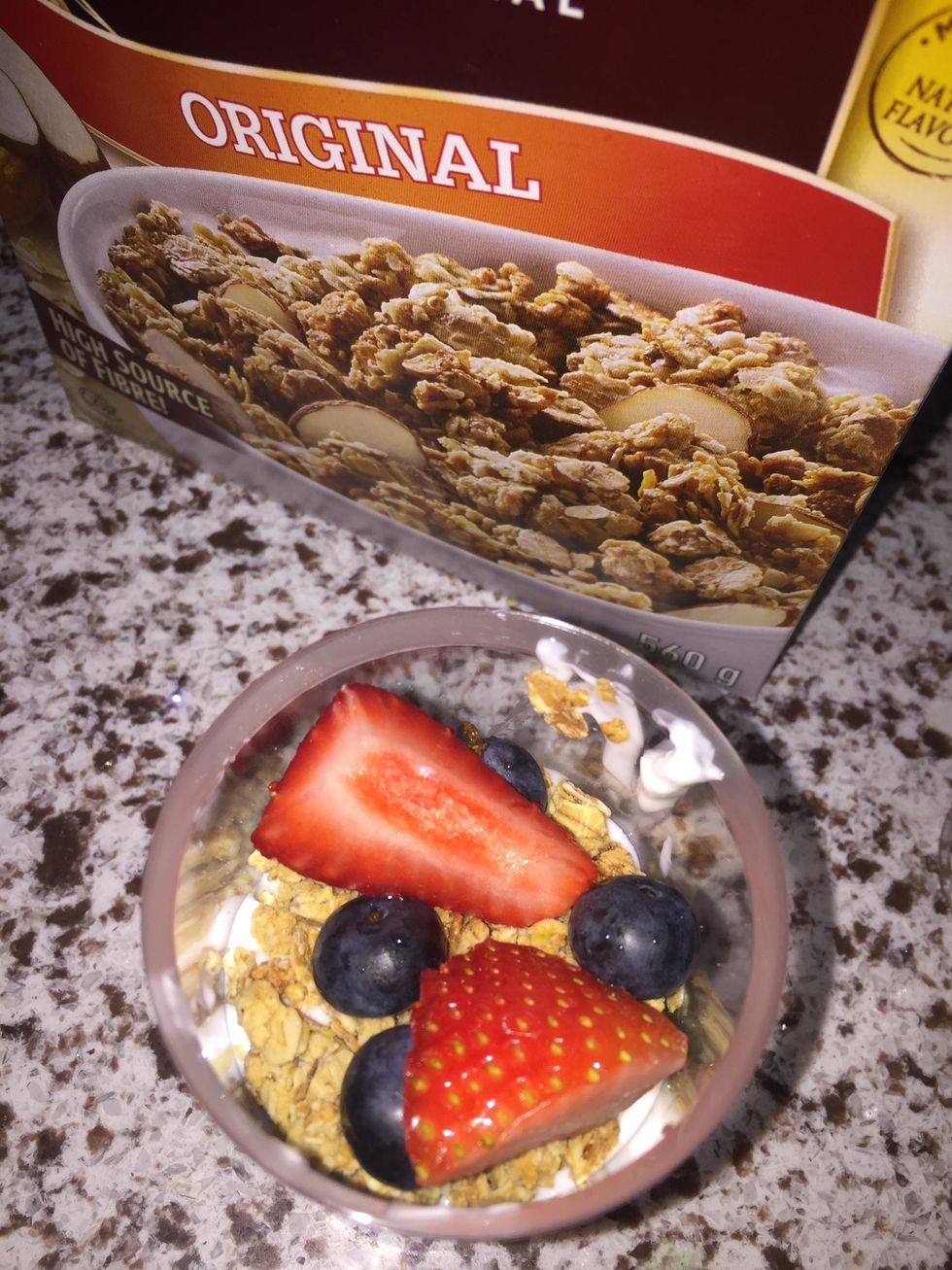 Lastly, place in 4-6 blueberries on the granola and 2 pieces of strawberry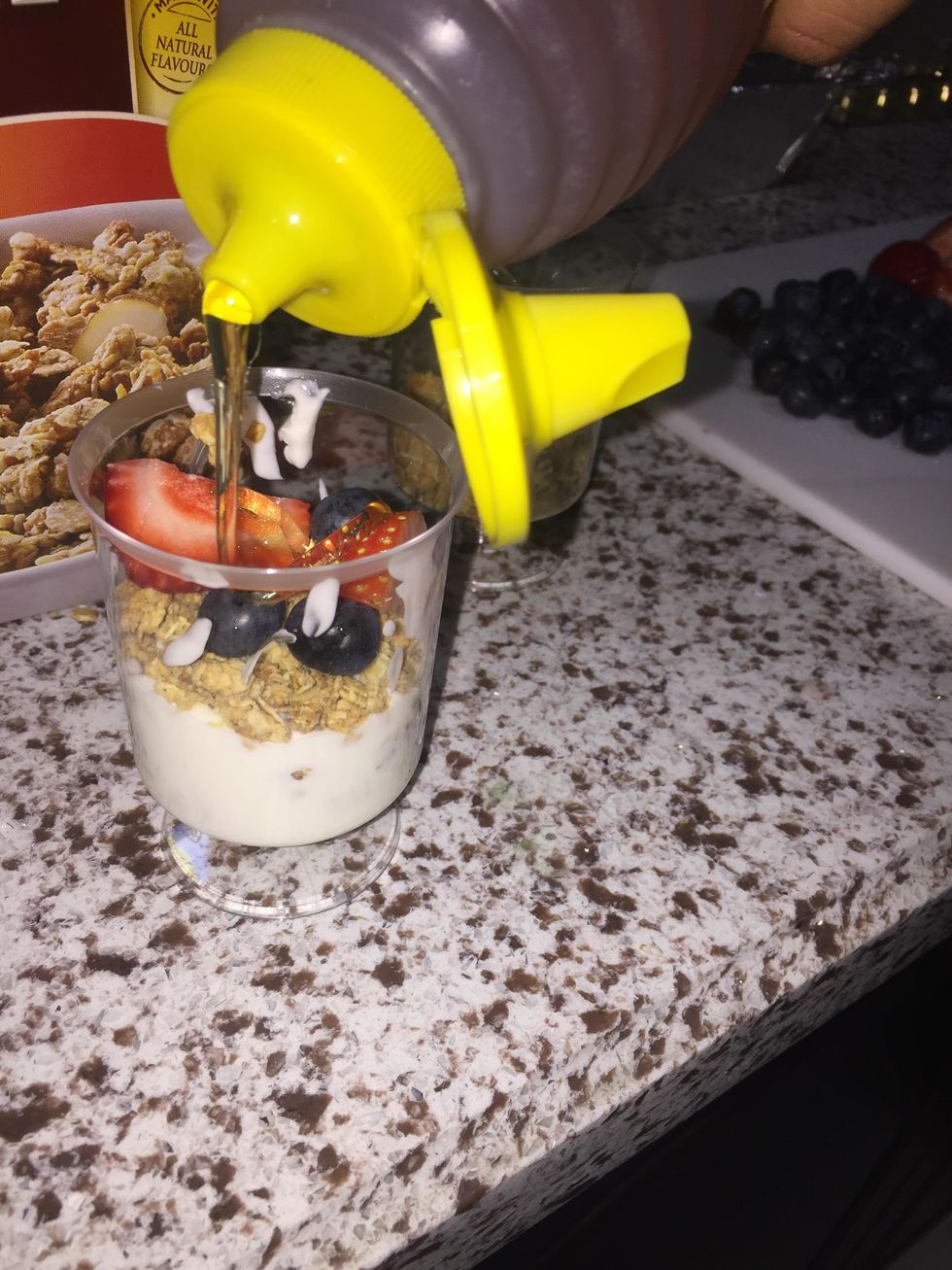 Finally drizzle on some honey on top of the fruits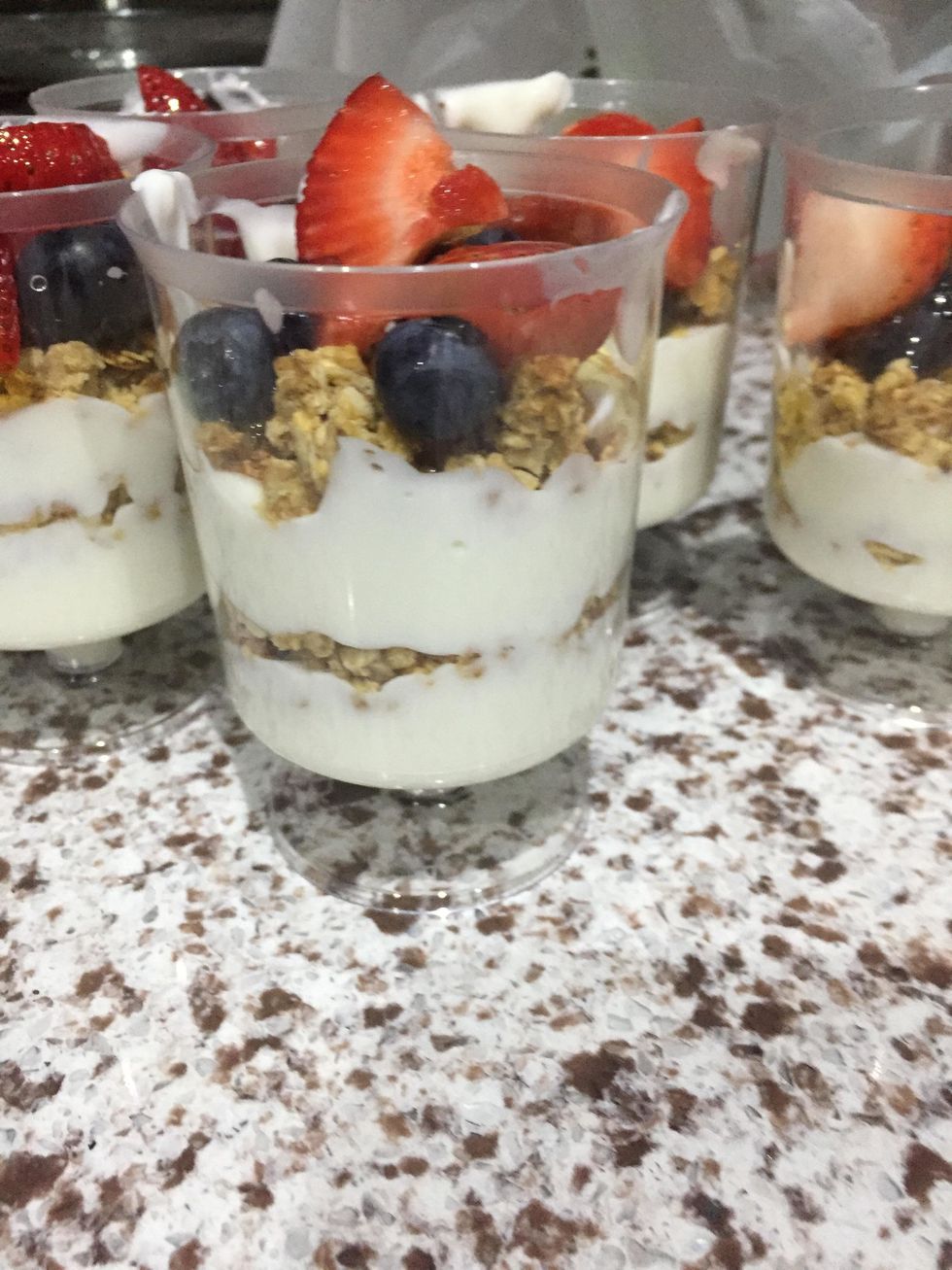 Enjoy your healthy fruit greek yogurt parfait!! Its Easy and Simple!!
2.0Tbsp Greek Yogurt
4.0 Blueberries
2.0 Strawberries
Honey
2.0Tbsp Granola
Cup/Bowl