First, place the cucumber in the freezer. Leave it in there for about 30 minutes (could be less or more).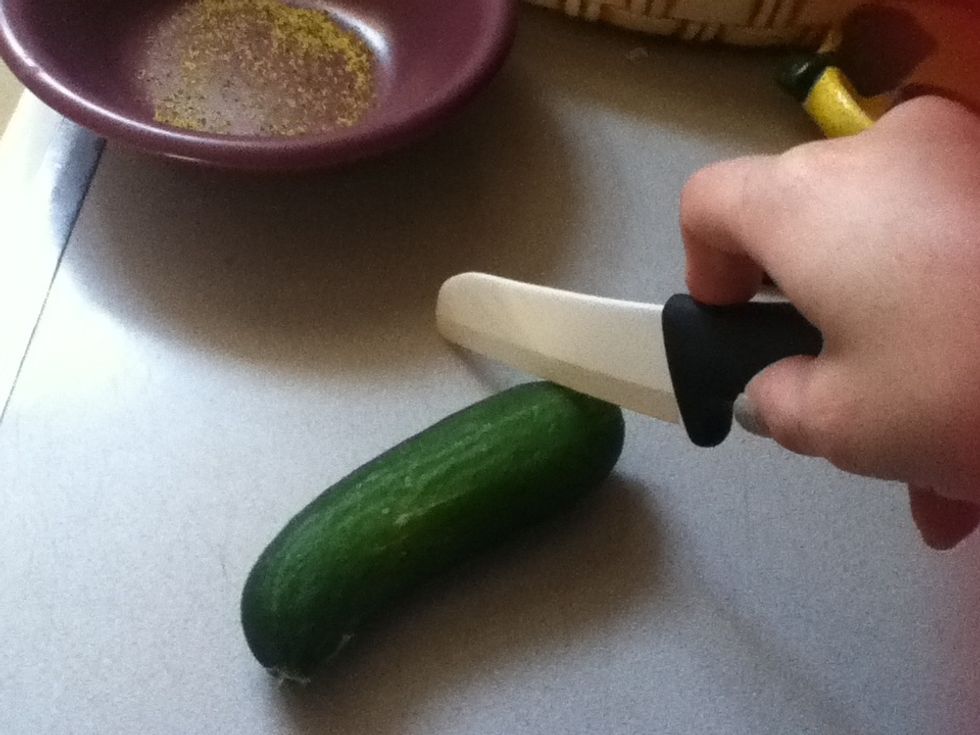 Grab your knife and cut the ends off the cucumber.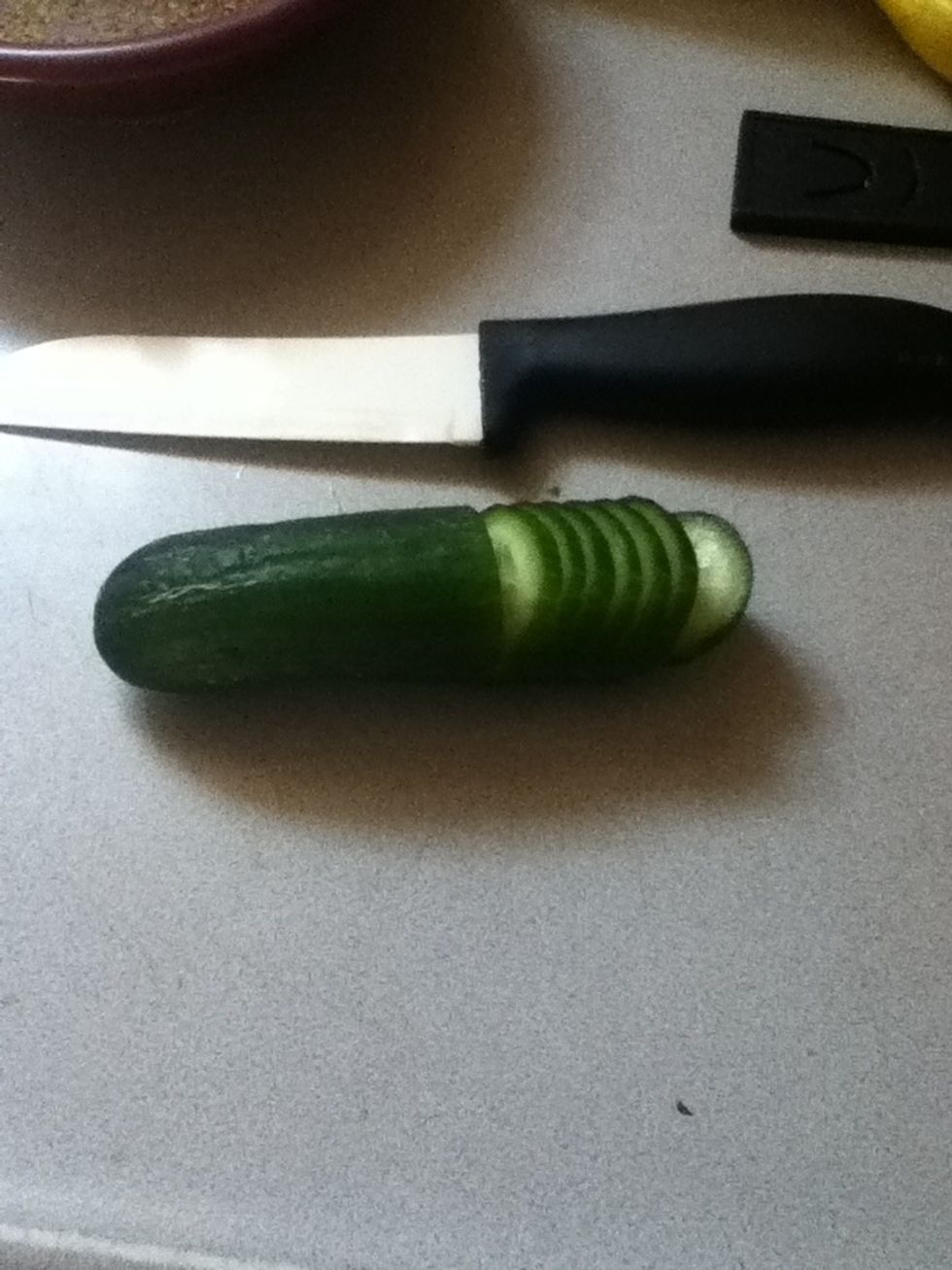 Continue to cut the cucumber to make little circles. You can also use a Mandoline!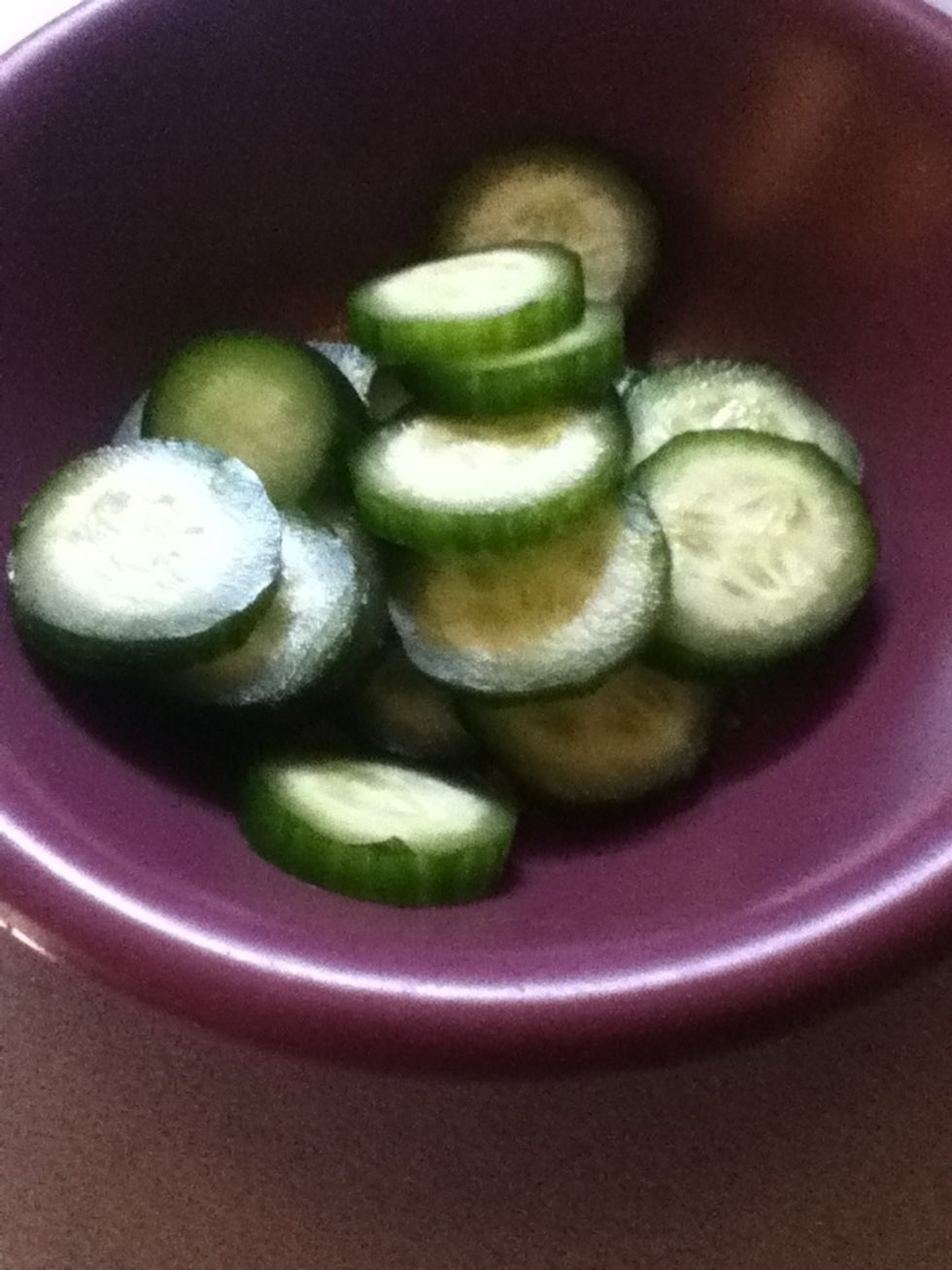 Place the slices in a bowl. To keep them "exta healthy" you can stop here. Place bowl in freezer for about 10 minutes, then enjoy!!! For some flavor, continue to next page.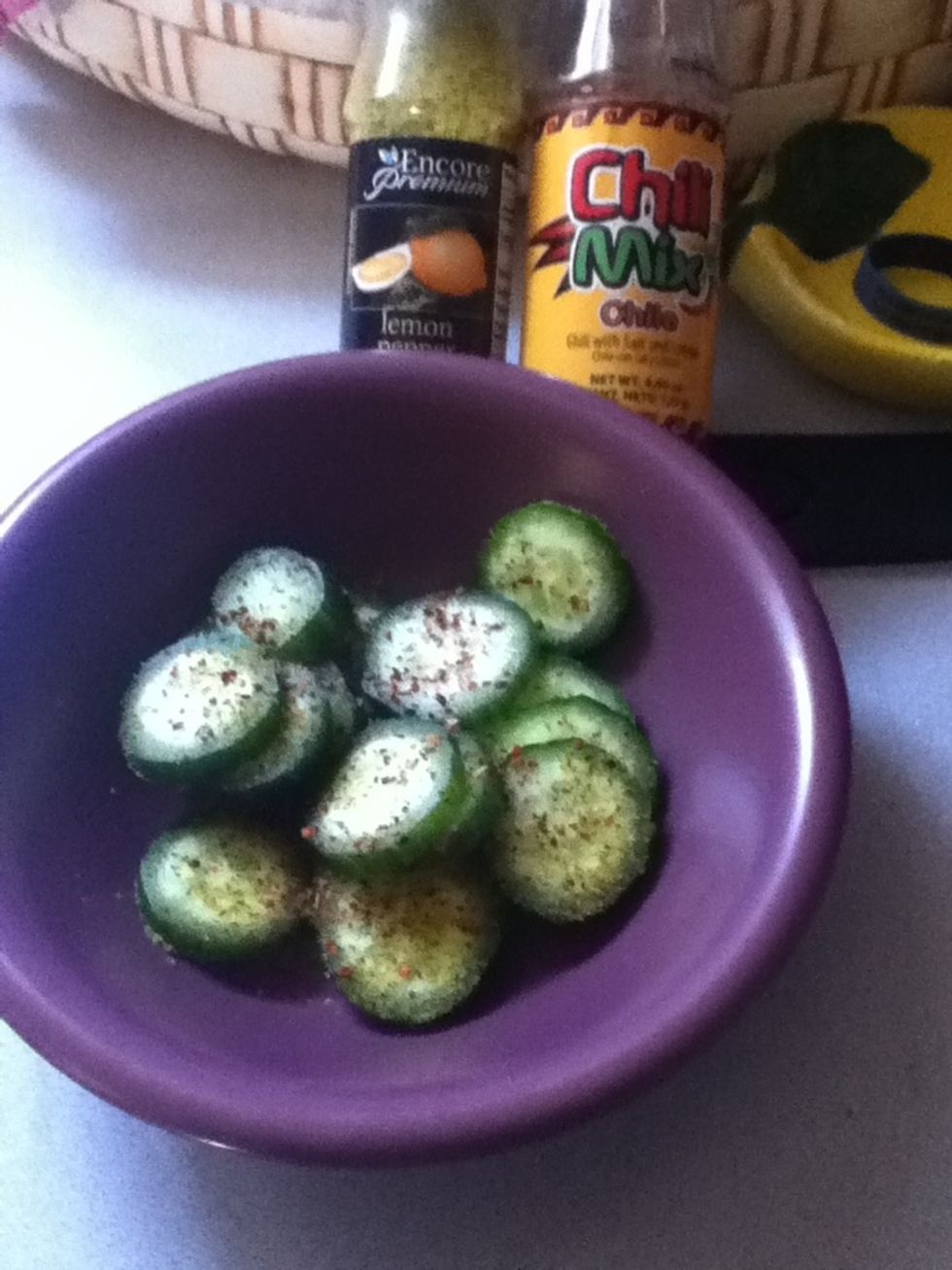 For flavor I added chili and lemon pepper seasoning-you can use real lemon for better taste. When done, place bowl in freezer for 10 minutes, then enjoy being healthy!!
1.0 Cucumber
1.0 Bowl
1.0 Knife
Seasoning (optional)